Most people today have bank accounts with some having multiple ones in a single bank or several in different banks. Even I maintain different types of accounts for different needs. I have a credit card with one bank, a savings account with another, and a few other kinds as well.
This is definitely a good move for people with excellent management skills, as they need to keep track of their transactions in different banks including their spending, dues, and suspicious activities. The best way to do this is by registering to the relevant mobile banking platform.
Individuals who have one or more accounts with Hatton National Bank (HNB) should download and use the HNB Digital Banking app. Not sure what to expect and how to use it? Check out the points below to learn more.
What Is the HNB Digital Banking App
Reasons to Download this App
Steps for Downloading the HNB Digital Banking App
How to Use the HNB Digital Banking App
Tips for Using the HNB Digital Banking App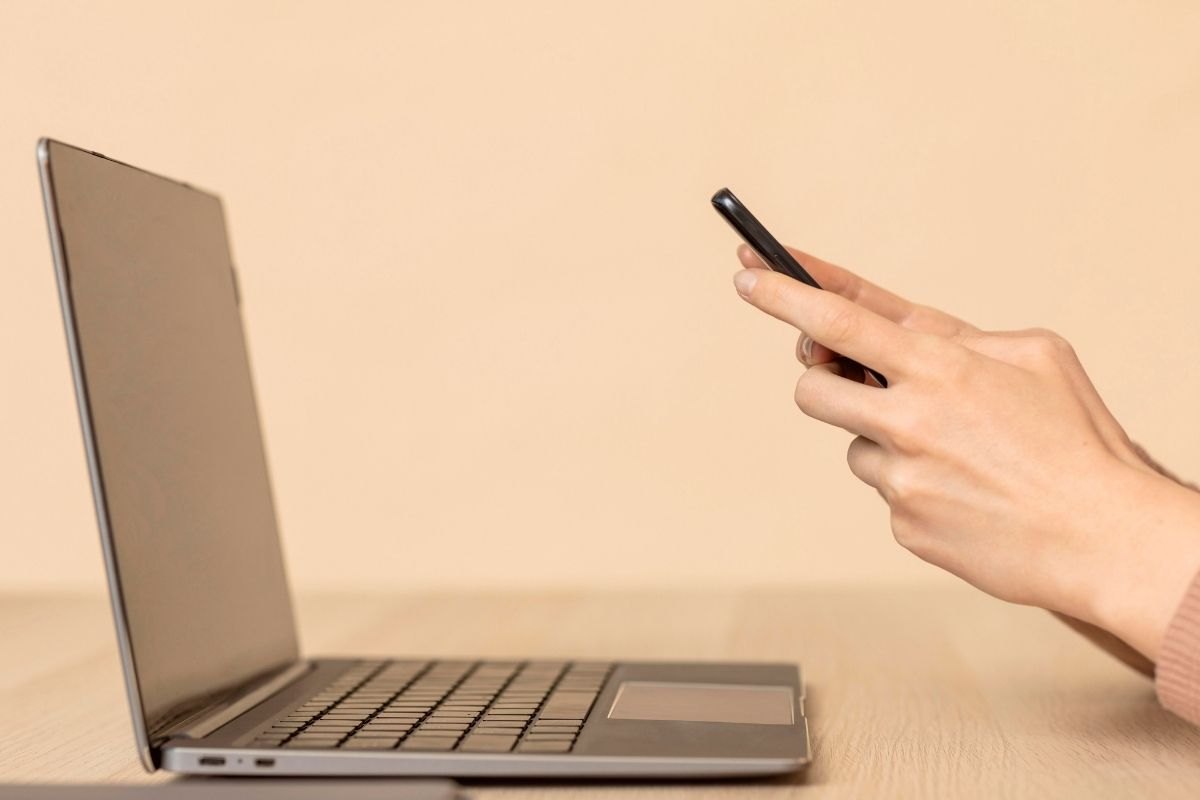 What Is the HNB Digital Banking App?
The HNB Digital Banking app is a mobile application designed to create a more accessible and convenient banking experience for customers of the Hatton National Bank. It provides a way to manage HNB accounts anytime, anywhere.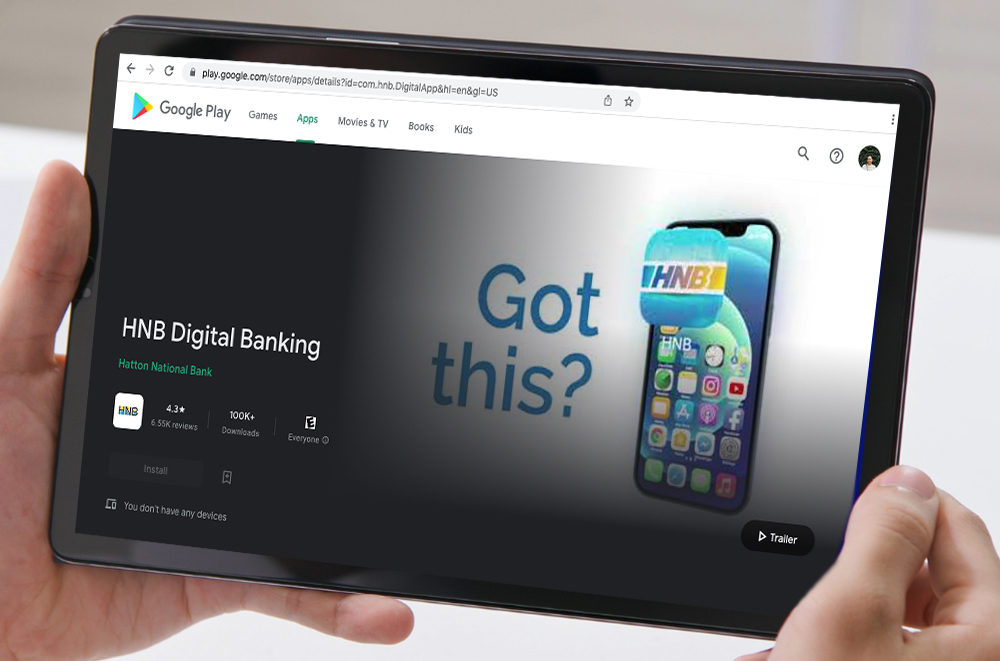 This is compatible with all kinds of HNB accounts such as savings and current accounts, credit cards, fixed deposits, and load details. It also offers a quick view of their balance through the Peek Balance feature.
The application is equipped with different features that make banking much easier.
Through this app, I can self-register using details such as NIC and account numbers, and a few other personal details. It also lets me activate my PIN and debit accounts.
Services Offered
The HNB Digital Banking app lets users perform transactions such as paying bills, transferring funds, sending cash to any mobile number, opening and closing fixed deposits, and requesting new checkbooks.
The application is also made to make checking balances more convenient. Aside from the Peek Balance feature, it gives customers a full view of their latest transactions, and even requests an online bank statement.
Reasons to Download this App
The main purpose of the HNB Digital Banking app is account management, particularly with the use of a mobile device. So, the portability and accessibility it has to offer are one of the top reasons to download the app. Other reasons include the security and overall convenience of having a digital banking app.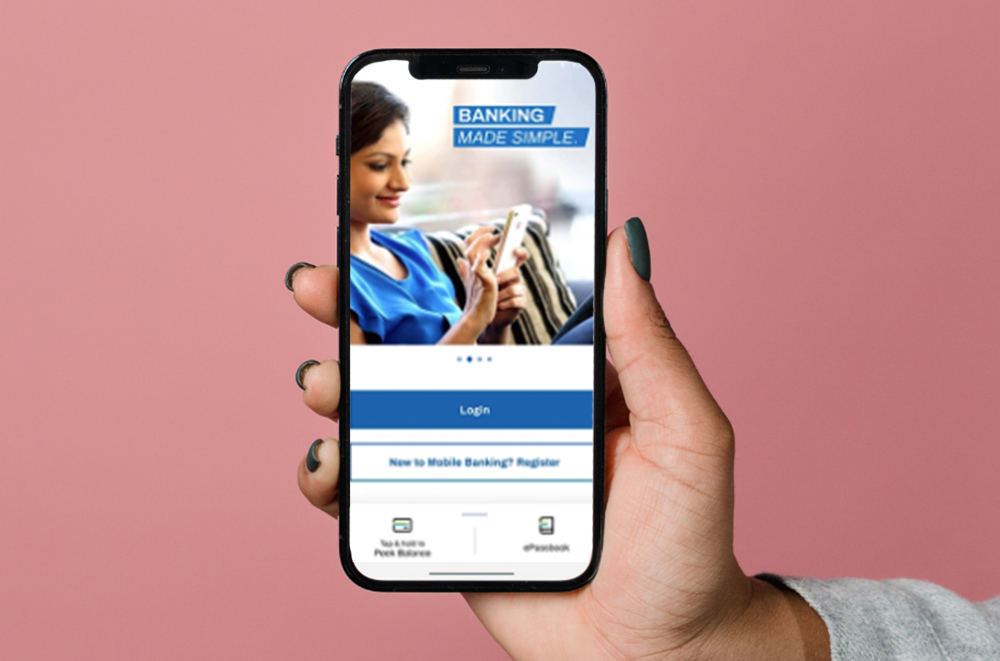 I, for one, like having a digital banking app for my accounts because it gives me a way to check on my account and make transactions with just a few taps of the finger.
I just need my phone, which I almost always have anywhere I go, an internet connection, and the app.
With this app, users could bank using this app while sitting at a coffee shop. They just need to be more careful about logging in to any important financial account when connected to public networks, as this can potentially compromise their security.
Other Ways to Access HNB Accounts
Aside from the digital banking mobile application, I am happy to announce that there are other methods of accessing the account using these online credentials.
One way is through internet banking, which users can access using any browser such as Google Chrome and Safari. Mobile web browsers can also be used for internet banking.
Steps for Downloading the HNB Digital Banking App
Knowing what the application is and how it can help improve customer experience, anyone with an HNB account should consider downloading the app on their mobile phone. I am glad to let those interested in installing the app know that it is easy to do so.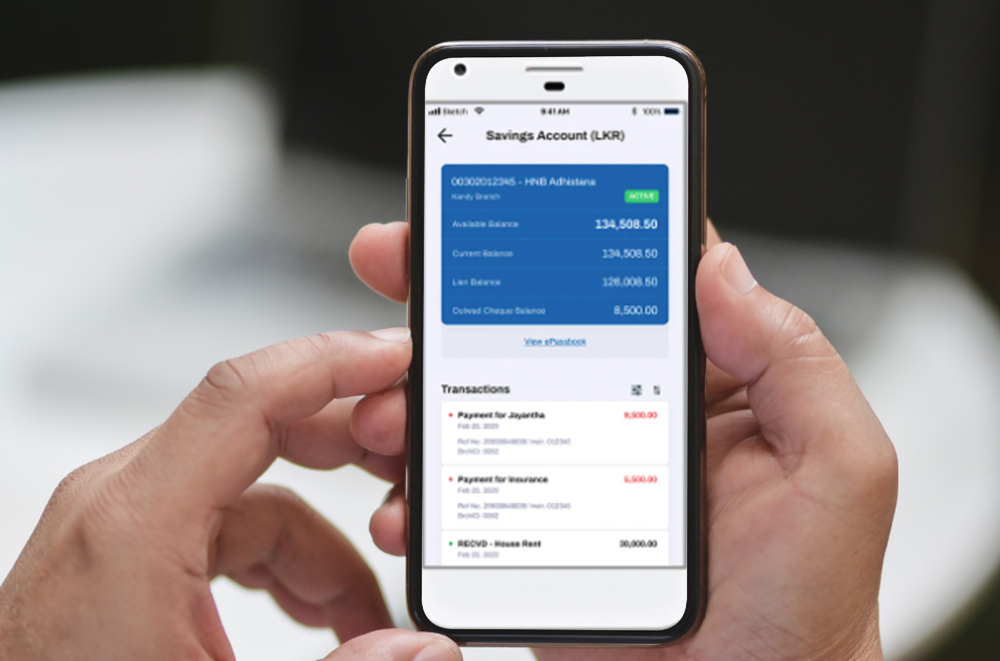 To start, I just need to go to the right download source, which is the Google Play Store for Android devices or the App Store for iOS phones. Make sure to only download the correct app by searching for the HNB Digital Banking published by the Hatton National Bank.
Keep in mind that the device needs to meet minimum compatibility requirements. For Android users, a minimum of 48 megabytes is needed, along with Android OS version 6.0 and up. More storage space should be made available for data and updates.
Meanwhile, iOS devices should have at least 72.9 megabytes of free space, with a minimum of iOS 11.0 or later. Again, remember that more space may be needed to store user data and app updates, which may improve the app's security, interface, and overall improvement.
More Information About the App
The Android app, which is in version 4.1.0, now has more than 100,000 installs, with 6,550 reviews. It currently has 4.3 stars, which is a good thing, as it indicates that customers have a generally positive experience with the application.
The iOS version of the application is also in 4.1.0. It has 3.6 stars out of 5, from 16 ratings. Checking the reviews, the developer makes it a point to respond to positive and negative reviews. I find this to be a good sign because it shows that the developers are taking feedback into account.
Because this application is designed for HNB customers who already have an account with the bank, no cost is associated with the download of the application. So, I can easily get this app for free.
How to Use the HNB Digital Banking App
Using the HNB Digital Banking application is pretty straightforward. The first thing I want to emphasize is that users should already have an account with the Hatton National Bank before even downloading the app. This way, they can set up their digital banking account with minimal hitches.
To start, users need to register for a banking account.
They can complete the registration form which only requires their NIC Number, account number, preferred salutations, gender, date of birth, mobile number, and email address. Make sure to go through the entire process including verification.
Users need their banking account credentials to log in using the digital banking application. Once logged in, they need to add their HNB accounts, which they can do by keying in the relevant details.
What Permissions Are Needed?
Permissions are utilized by applications to gain access to different aspects of the device. This lets the app perform its function smoothly. Knowing what permissions are required by the app is key to cyber security and online privacy.
On Android, the HNB Digital Banking app will ask for access permissions upon initial launching. All versions of the application need access to the device ID and call information including phone status and identity, contacts, dial pad, camera, files, storage, and a few others.
The iOS version may need a similar set of permissions. The App Store download page indicates that the developer does not intend to collect any type of user data from the application. It also commits to uphold its online privacy policy and respect users' right to security and privacy.
Tips for Using the HNB Digital Banking App
The digital banking application offers convenience for customers. What I like best about having an app like this is it lets me keep track of my account. There are several things to do to make sure that customers know how to fully use the app.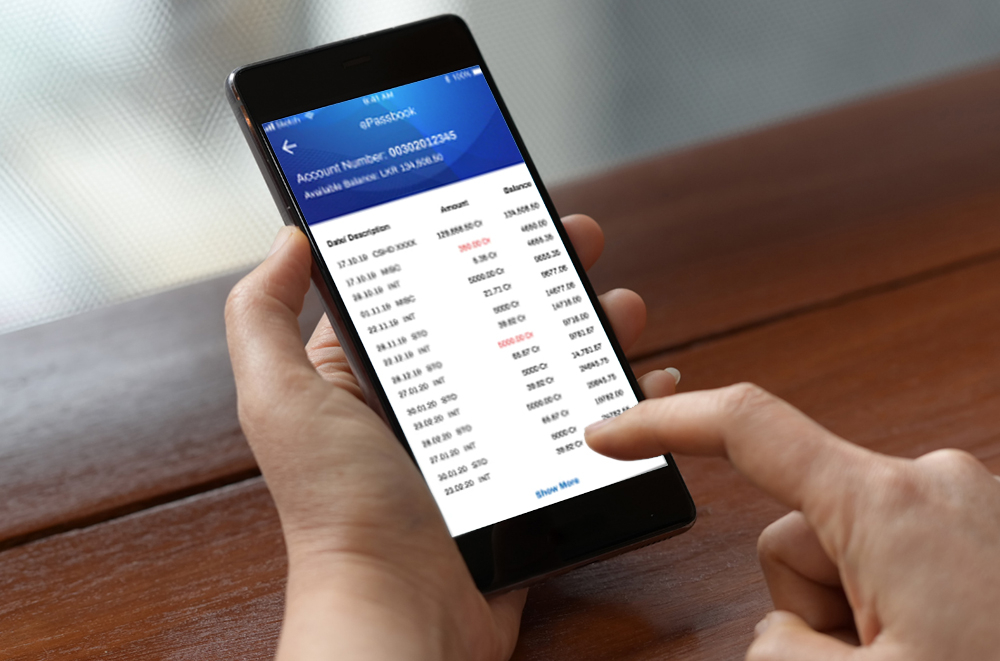 The first thing they need to do is to take advantage of the security features built into the app. This way, they can add a layer of measure to help them keep their peace of mind, especially as it is connected with financial accounts such as savings, credit cards, and others.
Using a strong password can boost the security of the account. Keep in mind that the HNB mobile banking system requires two different passwords for logging in and making transactions. However, I want to remind users that passwords periodically expire after 90 days and they will be prompted to change both codes.
Aside from this, they should set up other security functions that the app could have including two-factor authentication or biometric login. Exploring the settings features is key to maximizing security measures and other important features.
Constant Monitoring Is Key
To make sure that I am always on top of my account, I always see to it that I am constantly monitoring it.
I do this by regularly logging into my account and checking each transaction. This way, I know everything that is listed in the online statement.
This also lets me detect suspicious activities that could be fraudulent, allowing me to report it to the bank right away. This can lead to the closing and replacement of my account. However, this is always an effective way to minimize being defrauded.
Final Thoughts
HNB Digital Banking is one of the most convenient ways to manage any HNB account.
With knowledge of how the app works, how to download it, and how to use it to the fullest, customers can manage their accounts more easily for their convenience and peace of mind.
References
App Store –
‎HNB Digital Banking on the App Store

HNB Digital Banking app – HNB Private Bank | Digital Banking App | Mobile Banking App – HNB Sri Lanka