If all you need is a low-cost checking and savings portal with a touch of modern technology, Chime could be your financial app. To help you decide, we have created a comprehensive review of the app, ranging from its features to overall user experience, so you know exactly what to expect.
Only a few things in life are bound to skyrocket cortisol levels. But nothing gets you more riled up than looking over a bank statement and finding a $9.99 monthly charge. Lucky for you, there's a solution—the Chime mobile app.
The application offers checking, savings, and debit card accounts—fee-free. But, that's not all, there's no monthly cost, no maintenance cost, and absolutely no need for an initial deposit. Check out this Chime app review to find out why 12 million people have switched over to this application and see if this is the best fit for you.
What Is Chime?
How to Get Started
Chime's Checking Account
Two Kinds of Saving Accounts
What Are the Pricing and Fees?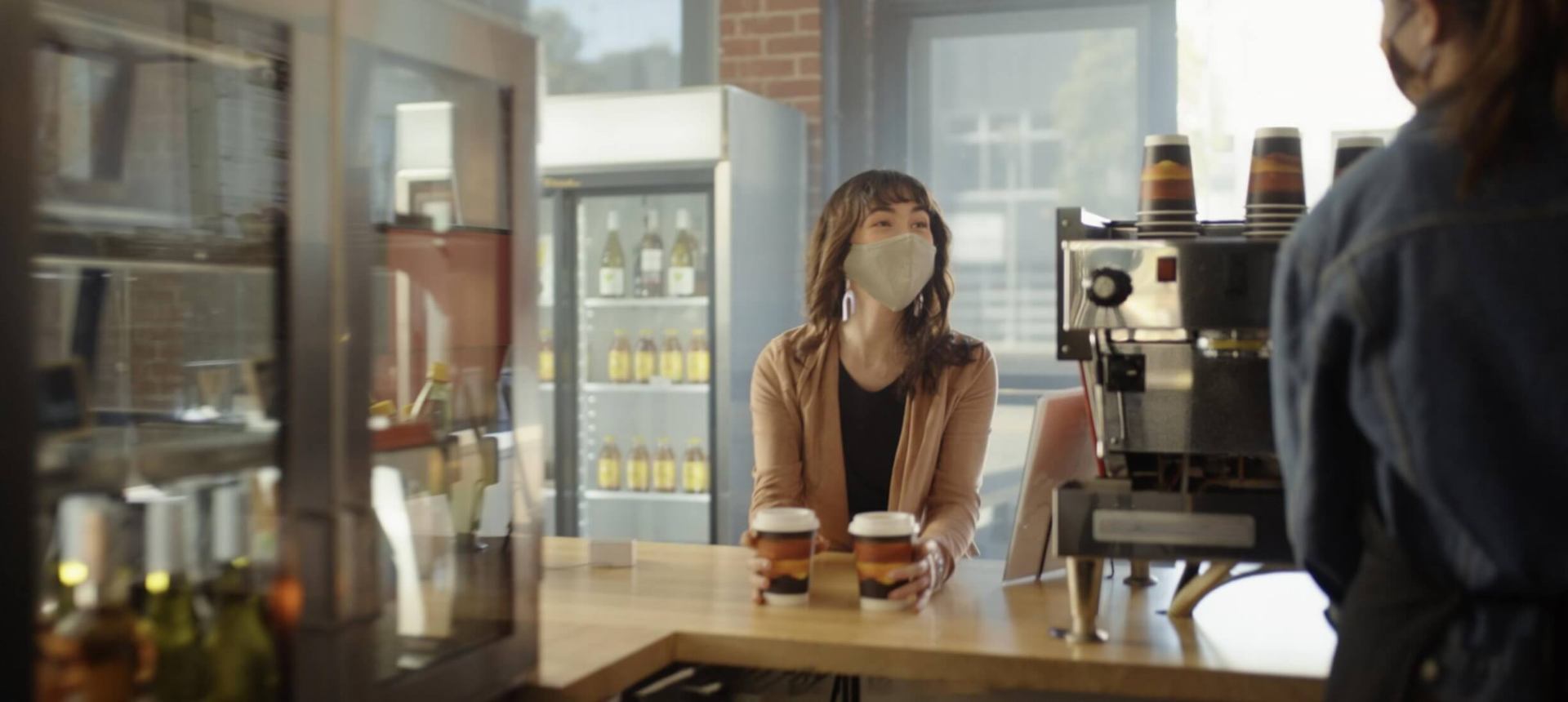 What is Chime?
Founded in 2015, the app-only FinTech provider aims to simplify your everyday banking interactions. It prides itself in being a "mobile-only" app without any physical branches or ATMs. Since everything is facilitated via the advanced app, Chime cuts out any operations costs you otherwise pay when dealing with traditional banks.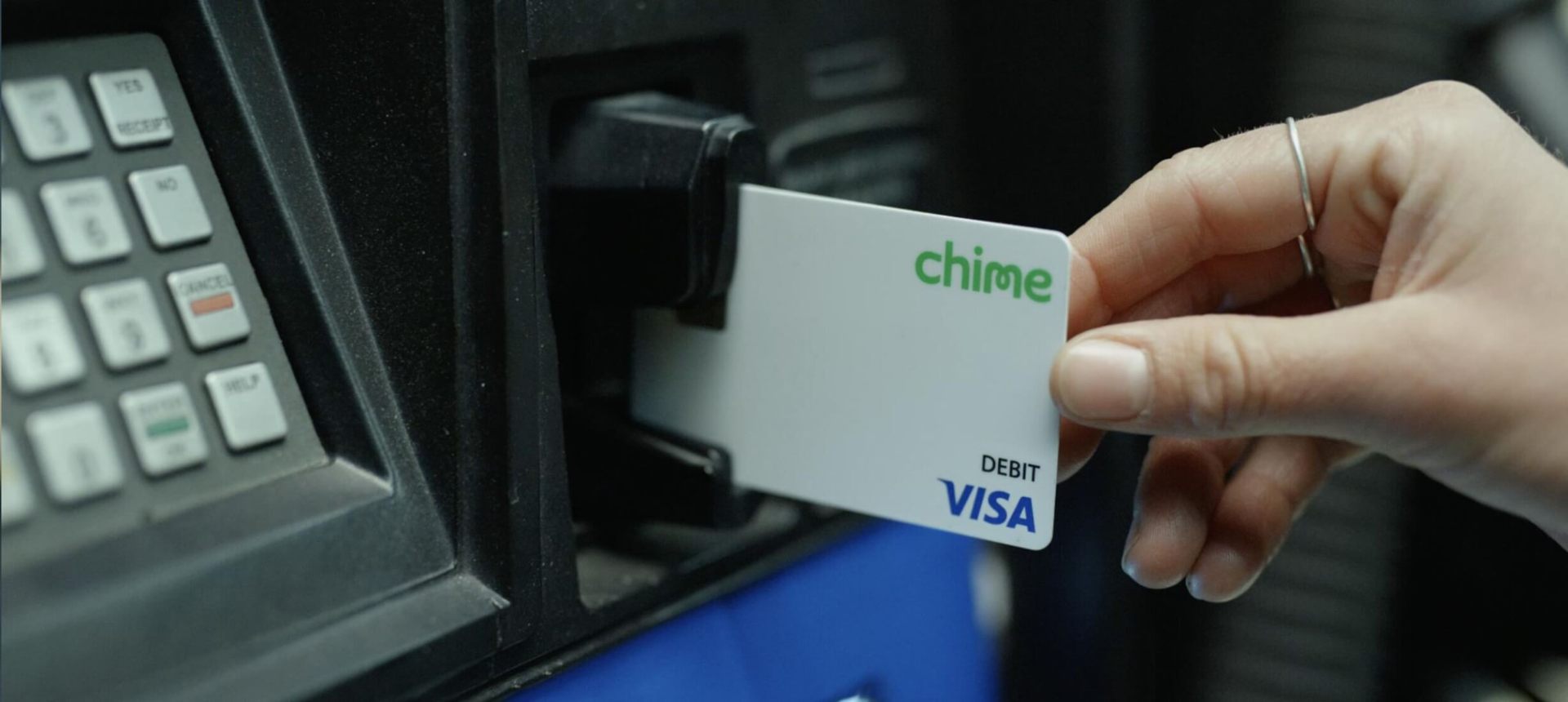 Chime is a "challenger bank"—a financial technology company that doesn't have an official bank charter but offers many of the same services such as transferring funds, getting interested, etc. However, instead of overloading you with options to choose from like most traditional banks, Chime keeps it simple by offering you one savings account, one checking out, and one debit card.
What's more, Chime is a member of the Federal Deposit Insurance Corporation (FDIC) scheme, which means in the unlikely event that Chime goes bankrupt, your deposits would be protected for up to $250,000. In addition, you can use the Chime debit card anywhere where Visa is accepted.
Additionally, Chime closely monitors the card's activity to ensure optimal security and sends a notification every time a purchase is made. If you ever lose your card, you can freeze the account instantly and unfreeze it once you find it. However, if you cannot find your card, you can get a replacement card.
Chime's Mission Statement
Founded on the premise that essential banking services must be helpful, easy, and free, Chime strongly believes everyone deserves financial peace of mind. Their goal is to make money management simple, secure, and valuable for an increased number of consumers.
Seeing digital banking as the future of finance, Chime prides itself on being obsessively attentive to customer needs. They have made significant investments in people and technology to ensure they are responsible participants in the finance and payments ecosystem.
This has led to Chime operating with a high value placed on transparency, relationships, growth, and impact.
How to Get Started
If you've ever opened a bank account, you'll know how much hassle and red tape was involved. Typically, you need to physically be present at the bank, sit down with a bank representative, and fill out a never-ending list of forms.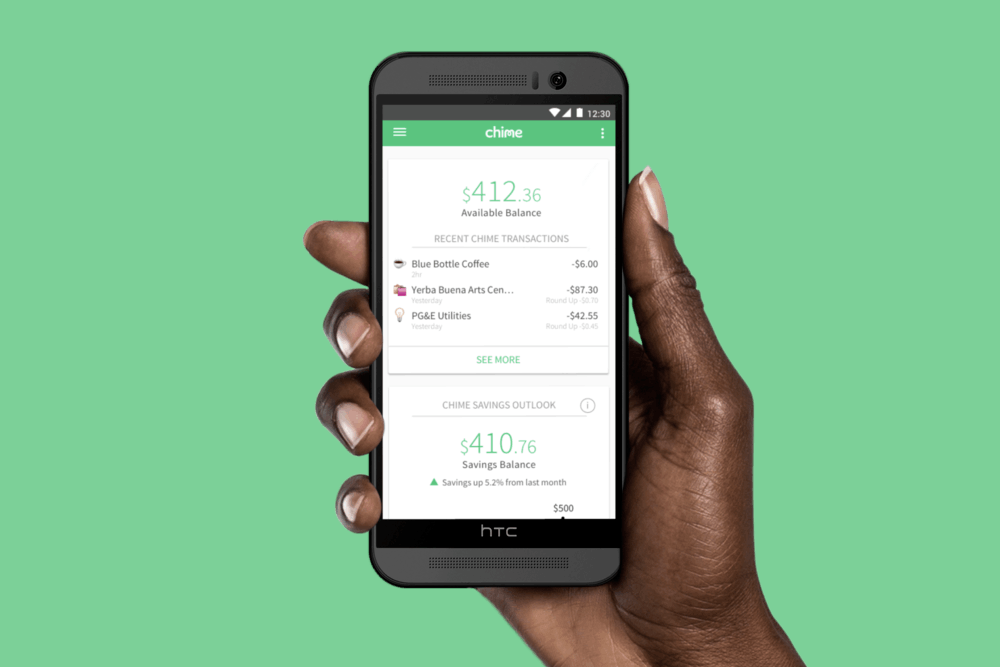 You'll also have to go through the trouble of bringing supporting documentation to verify your identity, only to realize that the account needs a couple more days to be processed.
However, setting up a Chime account completely juxtaposes the above experience, taking as little as a few minutes to get your new account. You can easily apply for a Chime Savings Account by visiting their website and providing the following information to verify your identity: your first and last name, your social security number (SSN) and email, and a strong password.
You can then download the Chime app from the Google Play Store or the Apple App Store, which allows you to always stay on top of your money. Finally, you can set up a direct deposit with Chime by providing your employer with your Chime routing and account numbers on your direct deposit form.
Tutorial Made Easy
If you're like me and prefer active learning methods like video tutorials instead of passively digesting information by reading, you can watch a simple tutorial to help you get your Chime account up and running!
Chime's Checking Account
Chime's checking account stands out from the conventional accounts out there because of its lack of fees. It charges no monthly fees and doesn't require a minimum balance.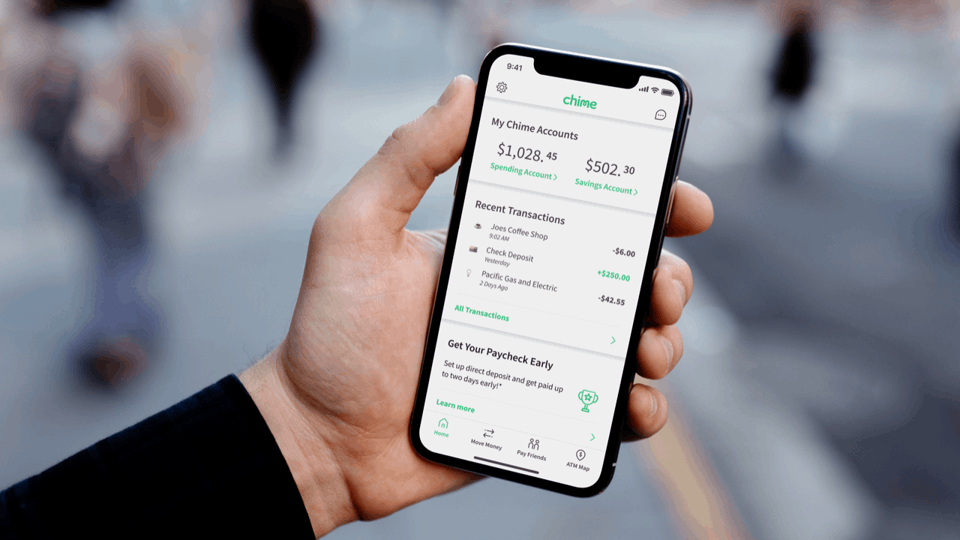 In addition, once you establish a direct deposit into your checking account, you can receive your payment up to two days early as soon as your employer makes the deposit.
Also, if you find it challenging to write a check to your brother living in another state, Chime's got you covered!
Chime's Checkbook feature allows you to write a check to anyone in the 50 states or the District of Columbia. Just enter the bill and its amount, and Chime will mail it on your behalf.
SpotMe Service
If you receive direct deposits of at least $200, you qualify to enroll in Chime's SpotMe service. This allows you to overdraft up to $20 in any of your debit card purchases without incurring an overdraft fee.
In addition, instead of penalizing you for overspending, Chime uses your next debit card purchase to cover up the negative balance.
Chime can increase the amount of your overdraft up to $200, depending on several factors. This includes your account history, direct deposit amount and frequency, spending patterns, and other "risk-based" factors.
Two Kinds of Savings Accounts
Chime's has two programs to make saving money a breeze—'Save When You Spend' and  'Save When You Get Paid'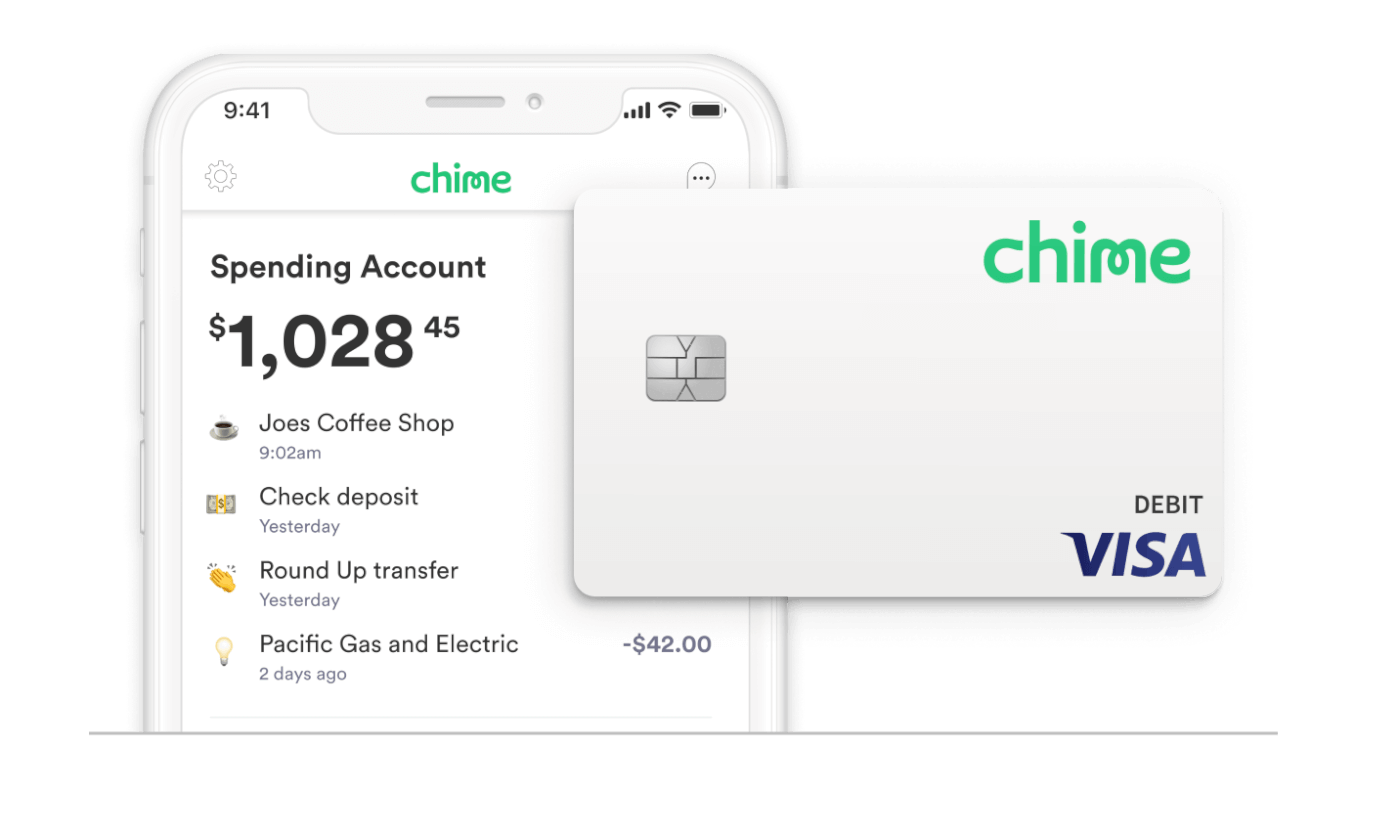 The Save When You Spend feature rounds up purchases made from your debit card to the nearest dollar and transfers the extra amount to your savings account.
For instance, I made a purchase for $20.75, Chime rounds it up to $21 and transfers the remaining 25 cents to my savings account. It doesn't seem like much, but these savings can compound to a substantial figure if you make many purchases.
The Save When You Get Paid feature allows you to transfer a pre-set percentage of your direct deposit from your checking account to your savings account. Since you don't have to do this manually, it helps you build your savings without much effort. First, however, note that your direct deposit paycheck needs to be $500 or more.
High-Yield Interest Rates
Chime offers an Annual Percentage Yield (APY) of 0.5%, making it one of the top high-interest savings accounts.
In addition, Chime ranked 9th in GOBankingRates' study on the Best Savings Accounts of 2022.
This is considered a high-yield rate compared to the traditional brick-and-mortar bank. However, Chime seems to be missing the mark when the savings rate is compared to other online banks.
What Are the Pricing and Fees?
Marketed as the "Bank with no hidden fees," Chime takes pride in providing banking services free from monthly maintenance or services fees, along with no minimum balance fees.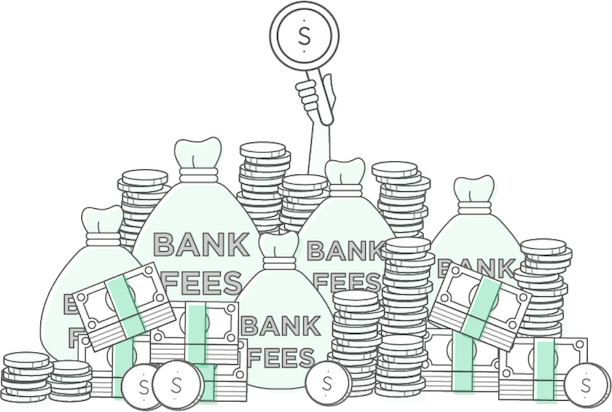 In addition, it costs absolutely nothing to make an account—as soon as you pass the automatic verification process, your report will be activated instantly.
What's more, you aren't required to maintain a minimum balance. Given that a typical American household pays an average of $329 in banking fees annually, Chime's fee-free model makes it stand out from its competitors.
If you're constantly traveling overseas, you know how prices skyrocket when using a bank card. There is often a fixed ATM fee and a foreign exchange fee. Lucky for you, Chime Bank does not charge any foreign transaction fees!
Using Surcharge-Free ATMs
People have grown increasingly tired of the "out of network ATM fee" charged every time they use a debit card at an ATM that the owner doesn't issue. Lucky for you, the folks at Chime have also tackled this issue.
Chime does not have its ATMs. However, they have established partnerships with the MoneyPass Network—a surcharge-free ATM network. With access to over 60,000 such ATMs, you will be able to withdraw fee-free cash.
However, you will still be charged a fee when you withdraw cash from an out-of-network ATM. You will have to pay the out-of-network ATM provider. On top of that, you will also have to pay an additional $2.50, which Chime charges.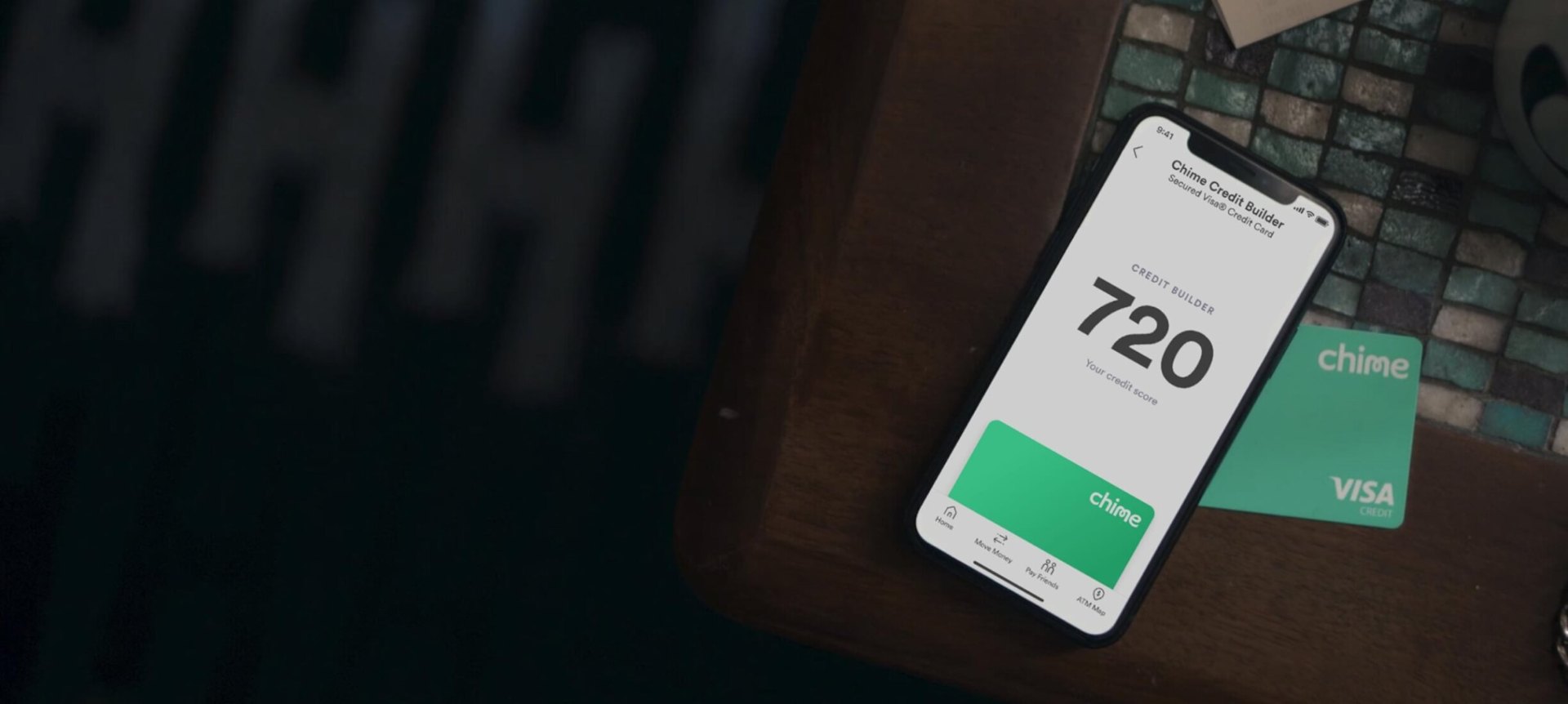 The Bottom Line
If you are looking for a way to make banking simple, hassle-free, and take advantage of modern technology, then Chime is the perfect app for you.
You will have access to a set of user-friendly tools which give you more flexibility in managing money without any additional costs. Automatic savings options, easy salary payments, and the ability to track spending are just a few of the perks of this modern, intuitive banking app.
Disclaimer: There are risks involved when applying for and using credit products. Ensure you consult the bank's terms and conditions page before agreeing to anything.