Video is perhaps the hottest type of content in the market today. From YouTube to Instagram to TikTok and even Snapchat, there is no denying that digital videos remain supreme just about anywhere. With the cutthroat industry, remaining well ahead of the curve is undoubtedly essential.
Being able to create cutting-edge and downright creative videos can help individuals and businesses alike stay ahead of the curve. It can even boost the digital marketing approach of any enterprise.
One of the best video editing apps out there is no other than KineMaster. For those who want to have an extensive range of tools on hand, learning more about what this app has to offer can be a great advantage. Below are the topics that this article will touch on. Read on and take a look.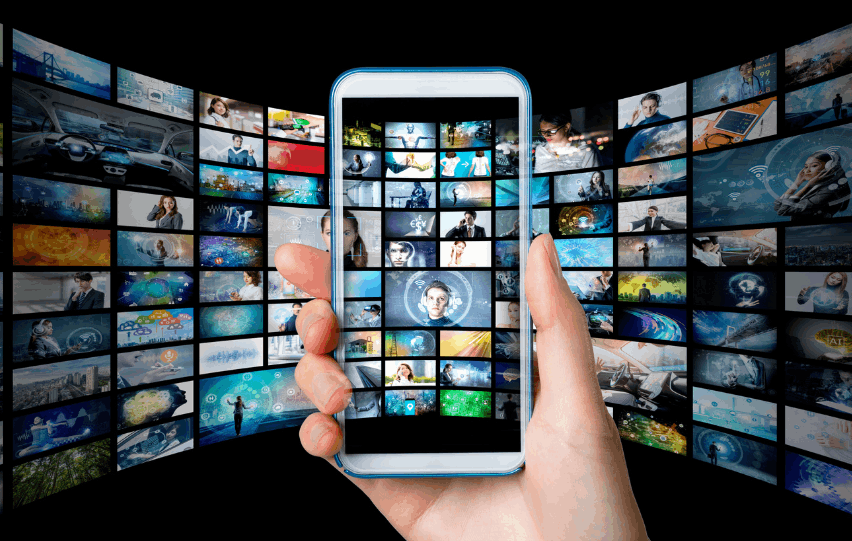 What Is KineMaster?
KineMaster is a video editing tool that allows individuals to modify their video content in a variety of ways through their mobile devices. It boasts of a simplified and user-friendly interface designed to make video editing less challenging and daunting, especially for beginners.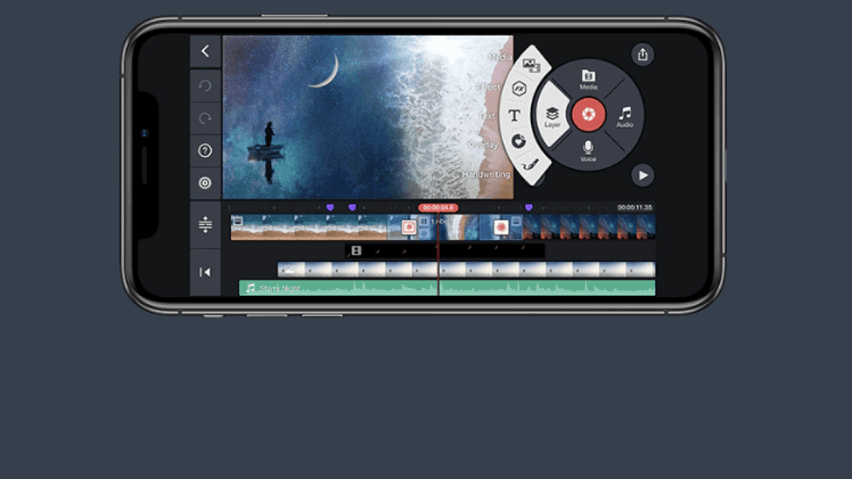 Equipped with numerous tools, KineMaster lets individuals create unique and high-quality videos while using their mobile phones. In many ways, this serves as a platform for individuals to help masterfully bring their stories to life and create videos that touch the heart and make an impact on other people. KineMaster makes video editing more accessible and convenient than ever.
With various tools available, from combining multiple layers of videos and images to using color presets to grade videos and images alike, this can make just about any content elevated than ever before. This application definitely takes pride in offering various editing tools and features.
But, what users do not know is that this can be downloaded for free. However, it does come with a premium subscription service that lets individuals in on more features and functionalities.
Key Features of the App
Individuals who are interested in taking advantage of what KineMaster has to offer will find that it comes with a solid range of features that will aid in adding texture and dimension to videos. These features are unique to the app, while others are geared towards a more professional level. When it comes to KineMaster, its multilayer video editing feature is perhaps its most defining feature.
After all, not many mobile apps on the market can do this on their devices. Multiple layers of videos give more depth and texture, allowing them to take on a unique path. This particular feature lets individuals add images and animations to videos. Not only that, but it also provides app users with the freedom to explore other mediums, such as GIFs, audio files, and stickers.
Drawing or even writing directly on the video is also possible with this function. Through this feature, editors and even beginners alike can easily achieve their desired effects and outcomes without much difficulty.
Primary Timeline and Numerous Editing Tools
The first editing layer, called the Primary Timeline, makes for the fastest edit as any clip deleted will immediately allow for other clips on its right to join the remaining clips. While the Primary Timeline is already fast, the Secondary Timelines bypass some of the restrictions that can be found in the Primary Timeline.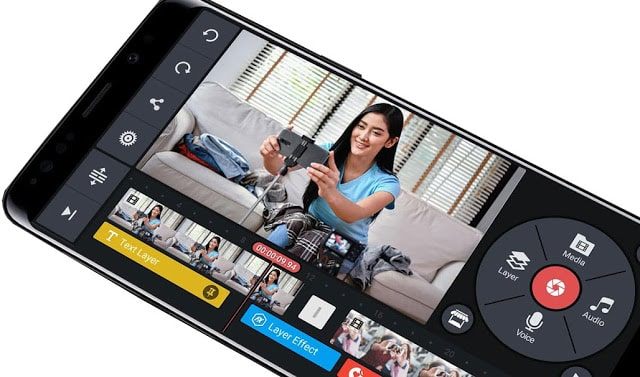 Just as long as the Secondary Timeline is done over the Primary one, it can accommodate as many layers and additions as the user and editor wanted. Editors now have more access to whatever editing tools they need wherever they are. With these in their arsenal, individuals can just cut, arrange, color correct, and adjust the video in question, all from their mobile device.
One of the greatest and most useful tools available in KineMaster is the varied range of color adjustment tools. These give individuals the ability to modify colors and fine-tune details further, allowing them to get the hues they want for a more professional result.
Basic editing tools are also available, including those made to trim, crop, and splice videos. The keyframe animation tool, on the other hand, works to give users the ability to add motion and movement to layers.
Various Transitions and Effects
To complement the layers being used and added, KineMaster Pro comes complete with a ton of different effects and transitions. Some of these transitions are already arranged by categories, meaning users can easily pick whatever they wish to use from a list. Video editing effects are already pre-installed in the app, making effects such as mosaic and the gaussian blur available.
Although there are already a number of effects, individuals who wish to get more can do so via the KineMaster Asset Store, most of which are also free and downloadable. Last but certainly not least on the list of the app's defining features is its high-definition editing. With KineMaster, editors can get a closer look at the most minute details using just their smartphones, even with its 4K resolution.
The 4K resolution is not just made for editing; it also applies to sharing and exporting projects at up to 4K and 60 frames per second. To make sharing and saving videos more hassle-free than ever, the app connects to different social media platforms and lets individuals save videos directly to their phone gallery. This means that editors and content creators alike can make reach their target audience right away.
Learning How to Use KineMaster
Getting to know the editing interface of KineMaster can be quite overwhelming to new users with its various controls available.
Thankfully, this article will shed light on how to use this app through the said controls, hopefully making it easier for beginners to navigate. Take a look at these.
Media Circle
For individuals who are interested in tinkering with KineMaster, the media circle, located on the top right corner of the screen, is a good place to start. This allows users to add more layers, whether it be videos, images, text, and handwriting.
The media circle also makes it possible for individuals to add music and additional effects to videos. Apart from this, this particular control lets individuals use their mobile phone camera to capture videos directly from their phones.
Layer Button
Adding texts and handwriting, as well as images, on top of videos can also be done via the layer button. To do this, individuals can easily tap on the layer button located on the left side of the red button camera.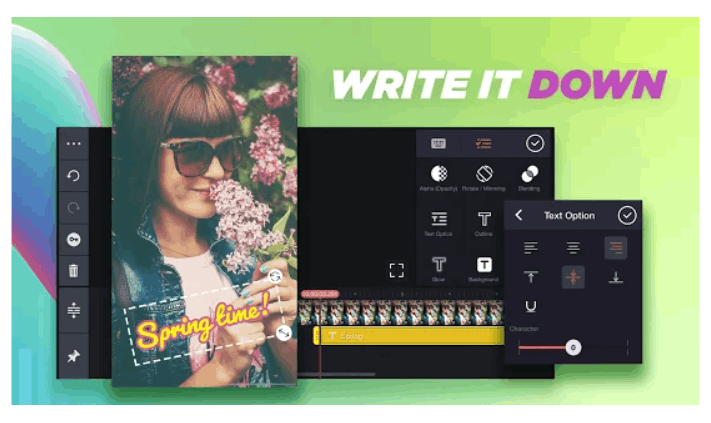 After pressing on this, a new window presenting different options will appear or pop-up on the screen, with the additional text or handwriting option available near the bottom of the screen. Press the desired option and type in the message.
Editors can adjust the size of the text or the handwriting by simply dragging it out. Besides this, this specific control also allows room for editors to change fonts, their size, and more accordingly.
Timelines
Multiple layers can be arranged using the timelines, namely the Primary Timeline and the Secondary Timelines. Located on the bottom part of the screen, this gives editors the chance to place effects and audio tracks alongside the layers.
As mentioned before, the Primary Timeline provides no gaps when editing. This means that when a video clip is taken out, the remaining clips will adjust to meet the other part of the video for a seamless edit.
On the other hand, the Secondary Timelines or layers will provide unrestricted access. All editors need to do is adjust clips or drag tracks around to suit their designated location.
Know-How to Download the App
The KineMaster app is free to download on the Google Play Store for Android users and can be downloaded on the App Store for iOS users. To download this, simply key in the name of the app and tap 'Install' to proceed with the download.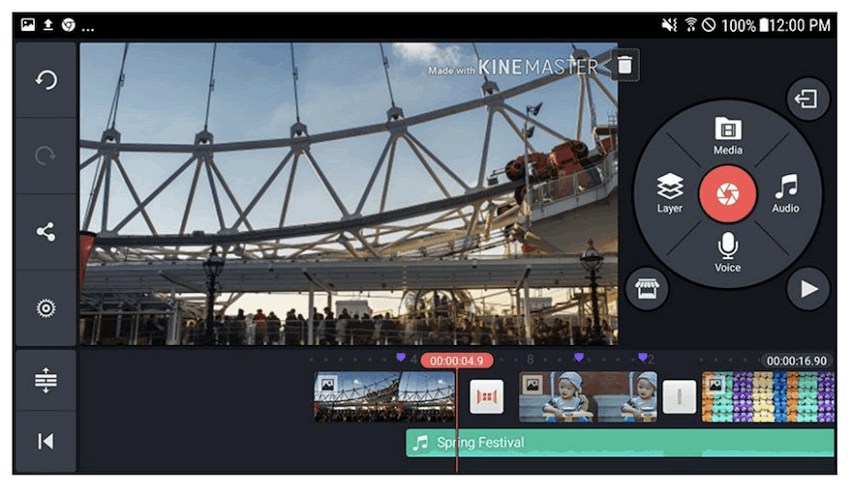 Bear in mind that while KineMaster is free to download and use, individuals who want increased access to features, transitions, effects, stickers, and more can upgrade by subscribing to the premium version.
Apart from this, the Pro version also comes with ad-free use, removing pesky ads and keeping editing more seamless than ever. Plus, the result also ends with a video that is free from watermarks.
Pricing for Pro
Those who want to have their videos with a watermark can also use their own design or logo. The KineMaster Pro is valued at $4.99 per month or $39.99 for the whole year.
However, the whole-year option comes with a free trial period of seven days, allowing interested users to get a feel of what the premium version is like.
The Bottom Line
Editing and making videos requires having the right tools. With KineMaster, applying multiple layers and working with different effects and transitions are now made accessible even when on the go. Ideal for professionals and beginners alike, the KineMaster app surely makes any vision a reality.