Do you ever wonder what color paint would look best with that modern armoire? Visualizing the end result of your room design is a challenge, but what if you could come into the meeting with a few ideas of our own?
This is completely possible, as there are several apps that are specifically designed for room planning. One of these is the Room Planner from iCanDesign. This app gives you a lot of features at your fingertips to help you see how your ideas will play out on your walls.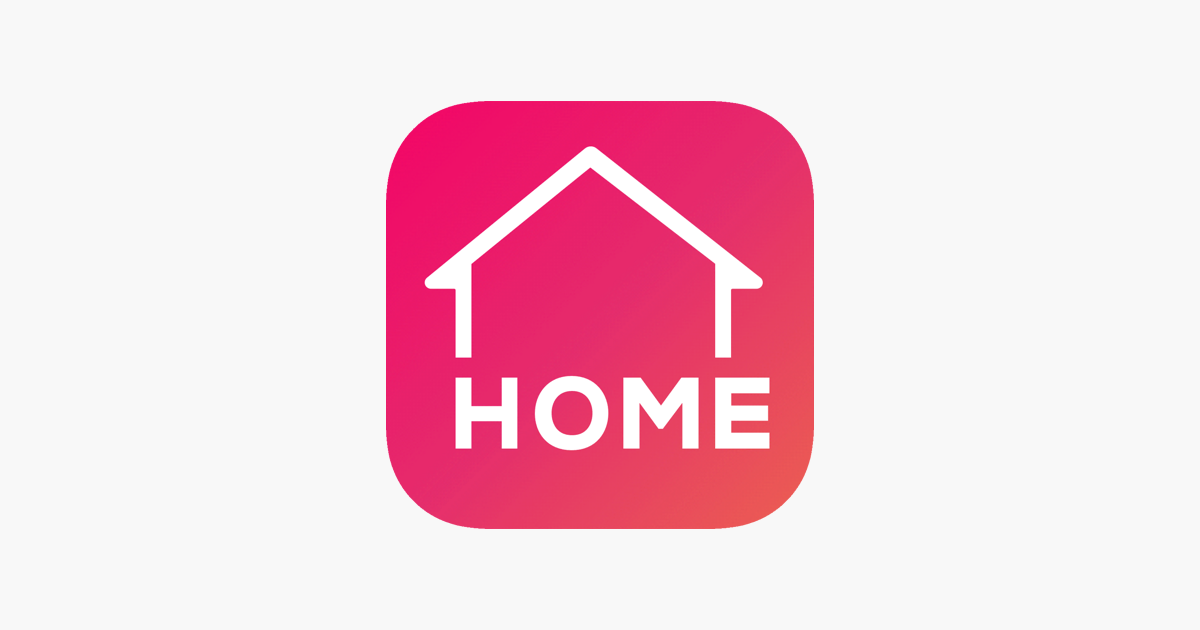 In the article, we will cover these topics:
What exactly is Room Planner
How to use Room Planner
Main features of the app
How to download the app
Room Planner for interior designers
Room Planner for real estate agents
Interior design tips
What Exactly Is Room Planner
When you move into a new home, there is nothing but four blank walls in each room, and it's up to you to figure out what you want each room to say.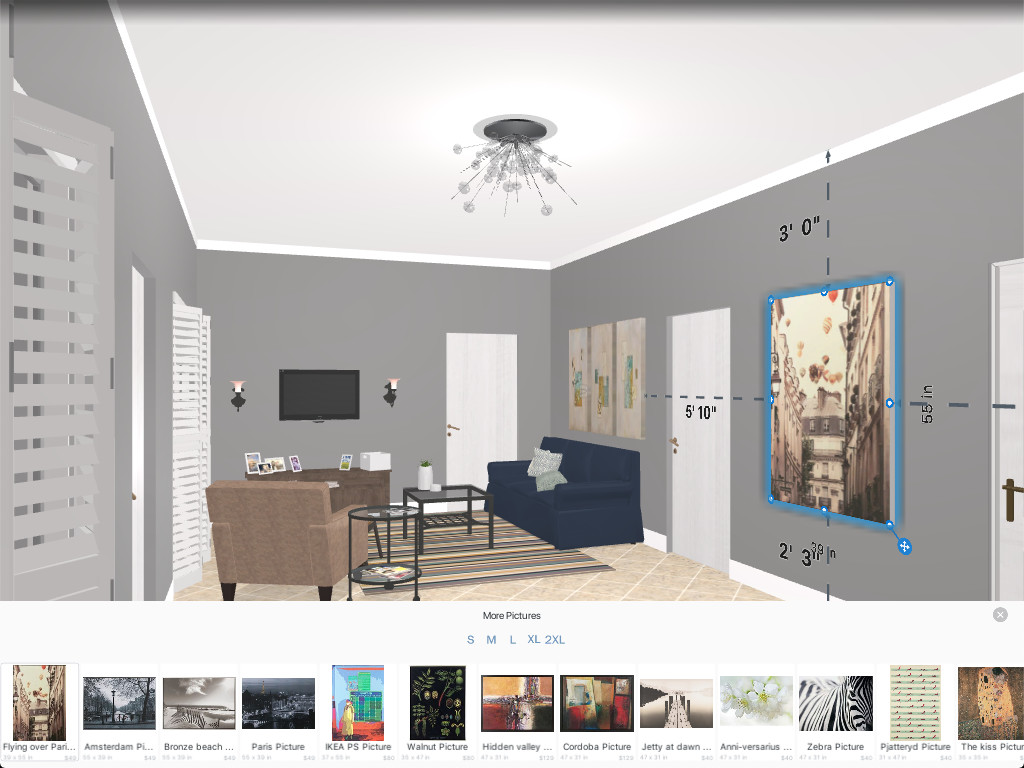 This can be challenging for someone who struggles with vision and creativity, so having a tool that can help with inspiration and provide something you can see with your own two eyes can help a lot. That is what Room Planner gives you.
The app allows the person to scroll through a large catalog of products from IKEA. Then, they can choose the piece and place it in the room they are looking to design.
Layout of the Room
The room is laid out in 3D, and the process is very similar to playing some sort of interior design game. This app can also help with a room that is currently already decorated.
The app makes it easy to share your vision with friends, partners, and even contractors. In a way, being able to come to the table with ideas can help your remodeling process move even faster, which means you can save money.
It can also stop you from making mistakes when it comes to the décor, and that will also save time and money.
How To Use Room Planner
The app starts by giving you a list of rooms that you can choose from to design. There are blank floor plans, as well as ones that you can edit that others have designed already.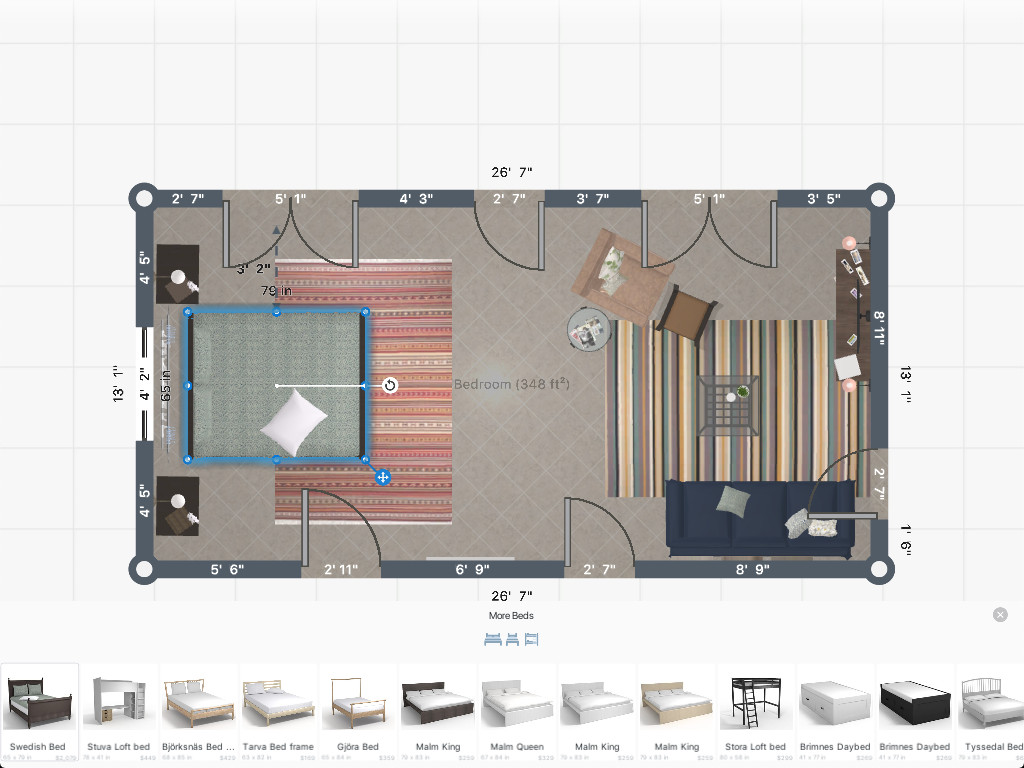 Once you choose the room, you will be prompted to edit the layout. Everything from the dimensions of the room to windows and door placement can be edited.
On top of that, you can play with ceiling height, as well. You can drag your walls out, or you can use a calculator to enter specific dimensions. This can also be done for the doors and windows.
Interior Design
After getting the basic layout set up, you can start with the interior design portion of the project. Start by scrolling through a large catalog of furniture and place the ones you like in the room.
Then, you can switch to the 3D model and place wall pieces and rugs on the floor plan. You can also add curtains and other fun little flourishes, along with adjusting furniture placement.
Last but not least, you can paint the walls and add color to doors and window frames, as well as place a scene outside those windows. Learning how to use the app is not hard, and that is why many people have recommended this room designer app.
Main Features Of the App
The app comes fitted with a whole slew of cool features, starting with the ability to choose from a wide range of furniture and decorative aspects.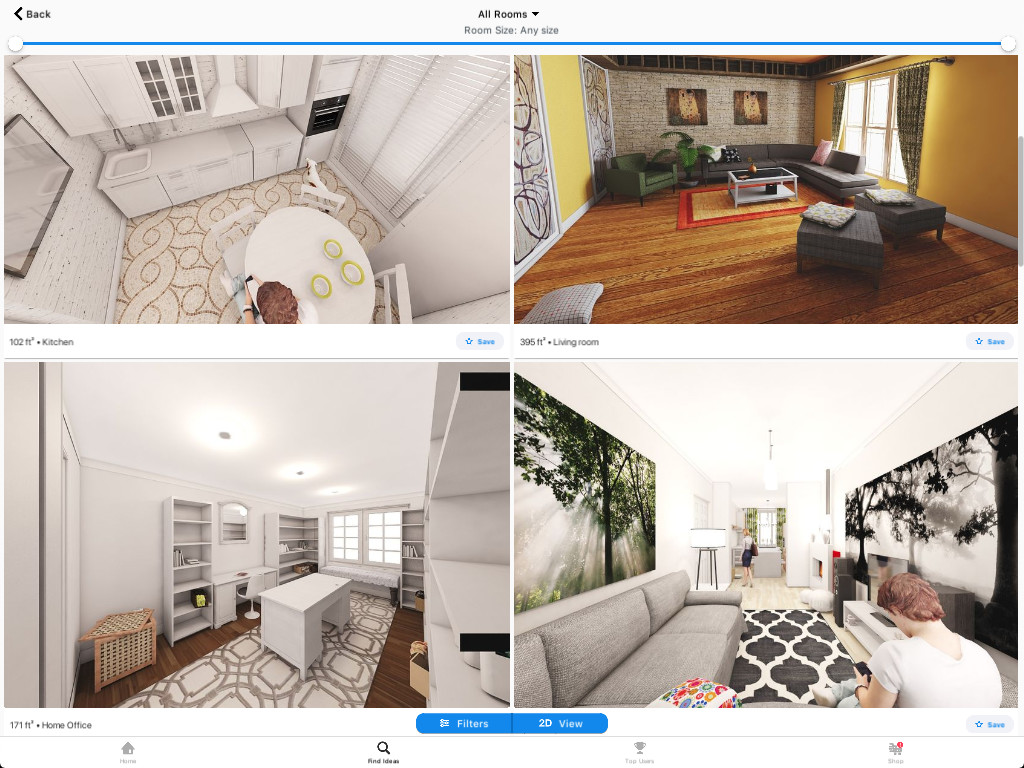 There is a wide range of prefab room designs that are editable, as well. This gives you a good starting point, leaving only interior design touches and color pallets left for you to choose from.
There is a wide range of rooms available, and on top of that, the app gives you the ability to draw your own walls for a unique and personalized feel to your designs.
Access and Sharing
These are all shown to you in realistic HD renderings. You can share these designs online and in-person, as well. It is easy to access, as it is right there in your phone for you to peruse and play with as you wait in lines or sit on the couch watching television.
Not only is this a great tool for designing your room, but if you're looking to purchase some new furniture, you can mock up your current room and check to see if the dimensions of that furniture will work.
As you can see, there are a lot of simple but highly helpful features that are programmed into this app.
How To Download
If you're looking to download this app, then all you need to do is head over to the Google Play Store or the Apple store and start the download.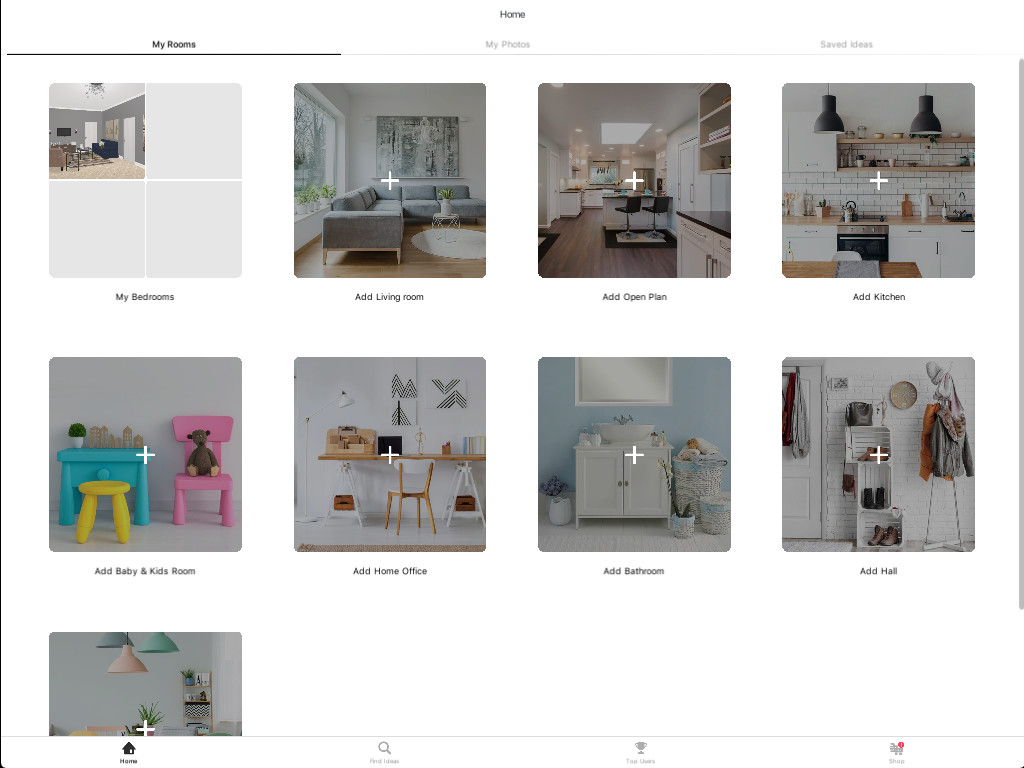 Once it is downloaded and installed, you can start designing your rooms. Simply follow the steps we discussed regarding how to use the app, and you'll be well on your way to designing your dream room or home.
Subscription Options
As you do this, though, you will notice a few options that are off-limits when using the free version. To access these, you will need to choose a subscription package.
These are broken down into weekly, monthly, and yearly. For weekly, you will be charged $4.99; monthly is $14.99; and for the yearly option, you will be charged $74.99.
This will be charged through your Google Play account and will automatically be charged when it is due unless the subscription is canceled. This process is well worth it if you plan on using it regularly for business purposes.
However, if you are just a casual designer, you still have a lot of options available to you in the free version.
Room Planner For Interior Designers
This app for an interior designer may be a huge time-saver. There are a lot of benefits that come with it, including being able to build floor plans, visualization, and even VR tours.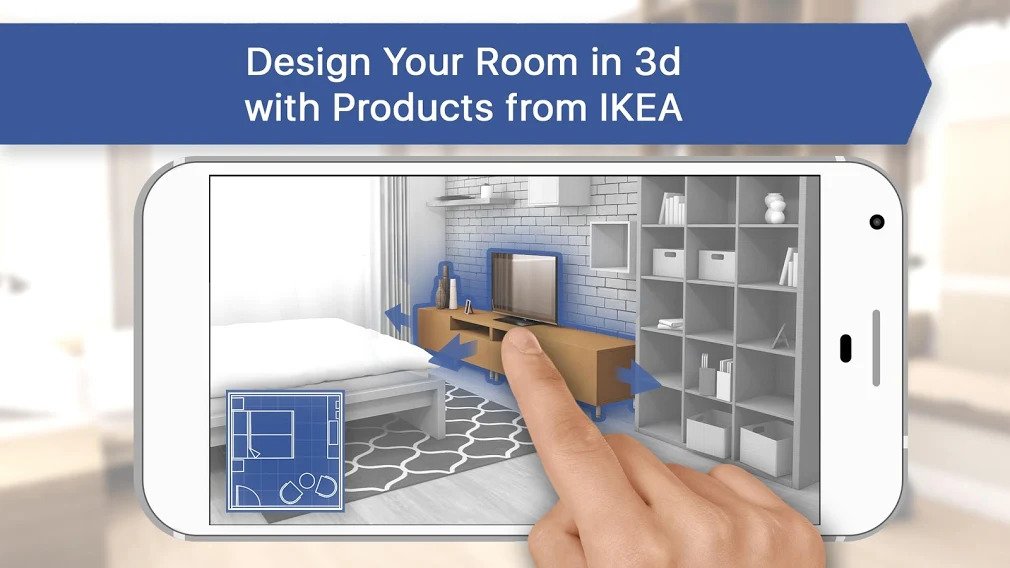 On top of all that, you can build shopping lists that are generated by what you place in the room that will help you with budgeting purposes. You also have access to architect statistics, as well as an auto PDF report.
No matter what room you are trying to design, you will be able to ensure that you stay on budget and that you have chosen the right pieces for that room.
Build a Portfolio
For instance, if you were looking to build a game room or a game nook, you might use this to see how a wide range of game table options would play with the rest of the décor.
This app may be a game-changer for your business. It is also handy to build a portfolio that you can use to sell your services online.
Even if you don't have a lot of experience, you can use this to show what you can do. Using Room Planner as an interior designer seems like it might be a good option.
Room Planner For Real Estate Agents
As the world modernizes more and more, real estate agents are looking for new ways to show their listings. This app might be a good solution. It will allow the real estate agents to expand into more visual content that can make showing homes easier.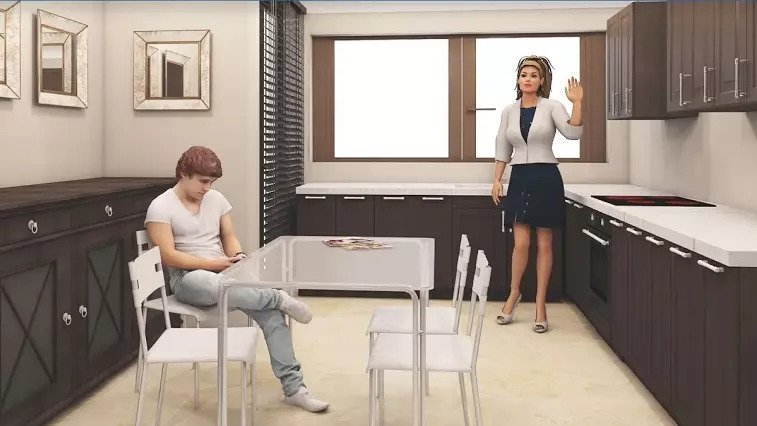 They can use the app to create floor plans from the homes they are selling so that the clients don't have to spend time going from home to home.
Simply show them the floor plans and homes from the app, and then the ones they like can be visited in person. Basically, by using an app like this, you can create visual tours of each house, saving your and your client's time and money.
Virtual Catalog Creation
Using the app to do this also creates a form of a catalog for you to allow your clients to thumb through virtually, which will save costs on paper marketing.
It can also elevate the business by giving them some interior design ideas. This is why the app is great for real estate agents. It can also be used by many other professionals, like remodeling contractors, set designers, and even students.
The app is versatile, and anyone who needs a visualization of how a room should look or will turn out can use Room Planner to do that.
Interior Design Tips
The app is a great tool even if you're not a professional. For those just looking to figure out what they are looking for, it can be a good way to determine that without spending too much money and making some miscalculations when it comes to your décor.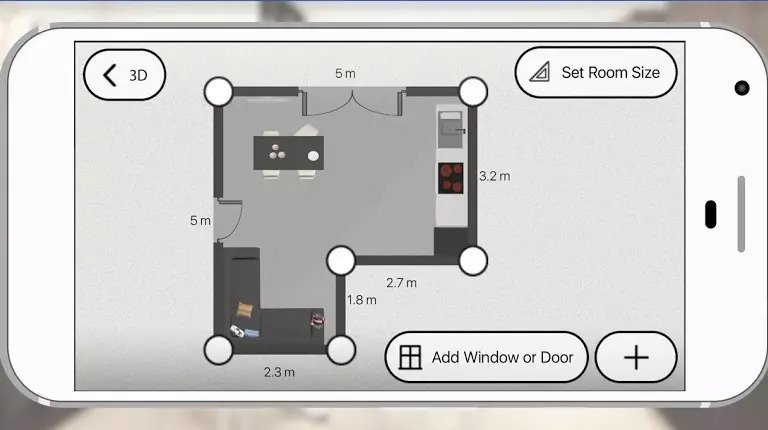 The app is great to be used to develop your style. Many of us see things and get ideas, and we think we like it, but once we see it in our homes, we realize it just wasn't what we thought it would be.
Thankfully, the app can be used to figure out your style before mistakes are made.
Remodel Mock Up
Another big remodel task that we all do at least once in our lives is paint the walls. A simple change of color can change the whole vibe of a room. However, what color do we want? Will it work with what we have going on in the room currently?
This app can help you look at not only paint color but word staining and even materials to make sure it is exactly the color and style you want to use in your home. After all, you will have to live with it, so you want to make sure that you can!
Summary
Room Planner is an app that can help you visualize how you want to decorate your home. Whether you are looking for a remodel, building a new home, or just moving into a new place, you are set when it comes to your décor.
It is easy to use and free to download, so if you need a little extra help with your next project, you should consider trying it out.