The fashion and beauty industry can change at a moment's notice. At one point, you find pastel to be the current fashion trend, and the next moment you are shocked to know that black and white is where it's at. If only there was a way for you to get in touch with the current trend in beauty and fashion…
Fortunately, there are apps that you can download to serve as your source for everything beauty and fashion. These beauty apps are readily available for both Android and iPhone devices. Find out which apps will help you achieve the most fashionable outfits and creative looks around to keep you ahead of the fashion game.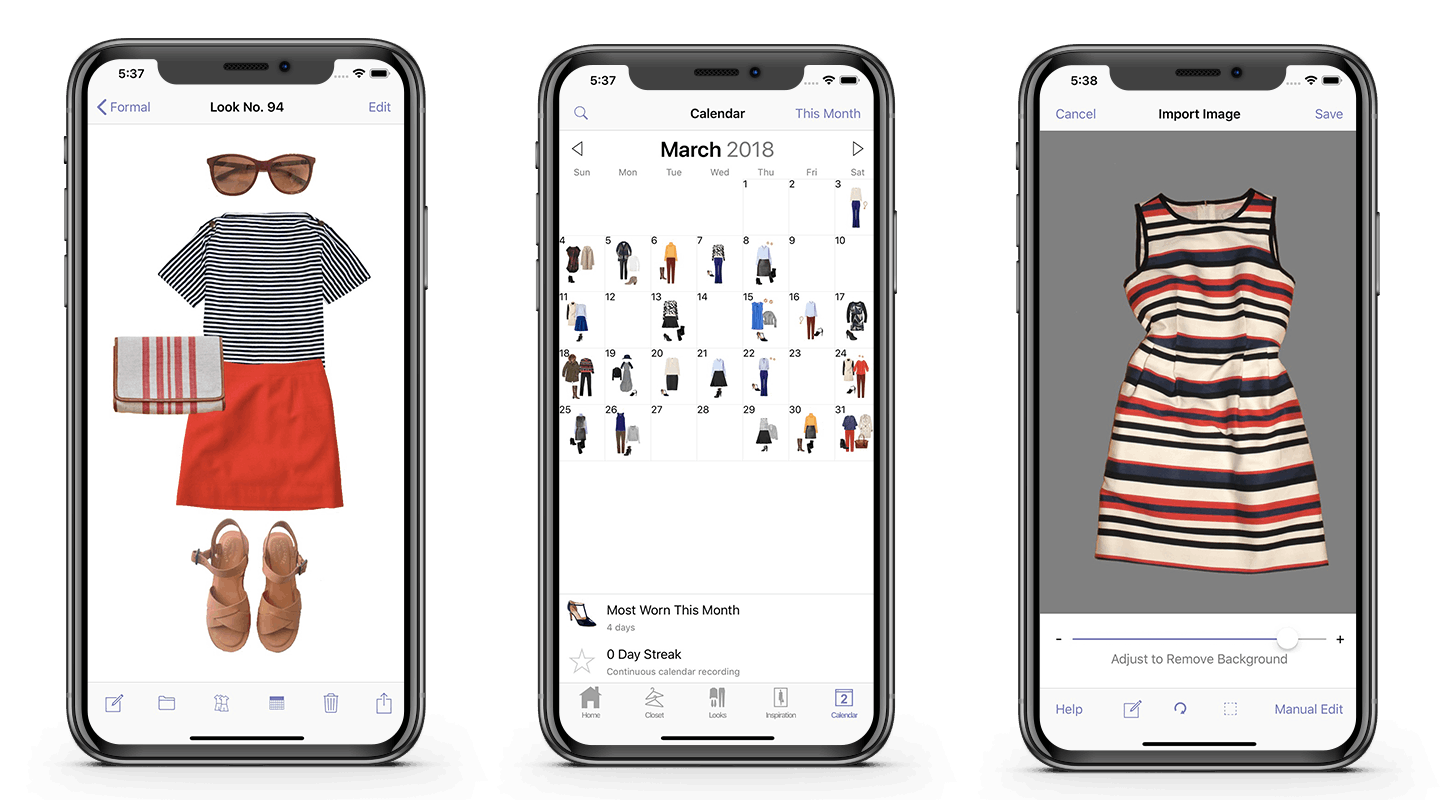 LIKEtoKNOW.it App
Ever scroll through your Instagram feed and discover a good pair of pumps or that chic dress that you just can't seem to get enough of but can't find the brand name? Look no further as LIKEtoKNOW.it is an app that allows you to trace these items on social media.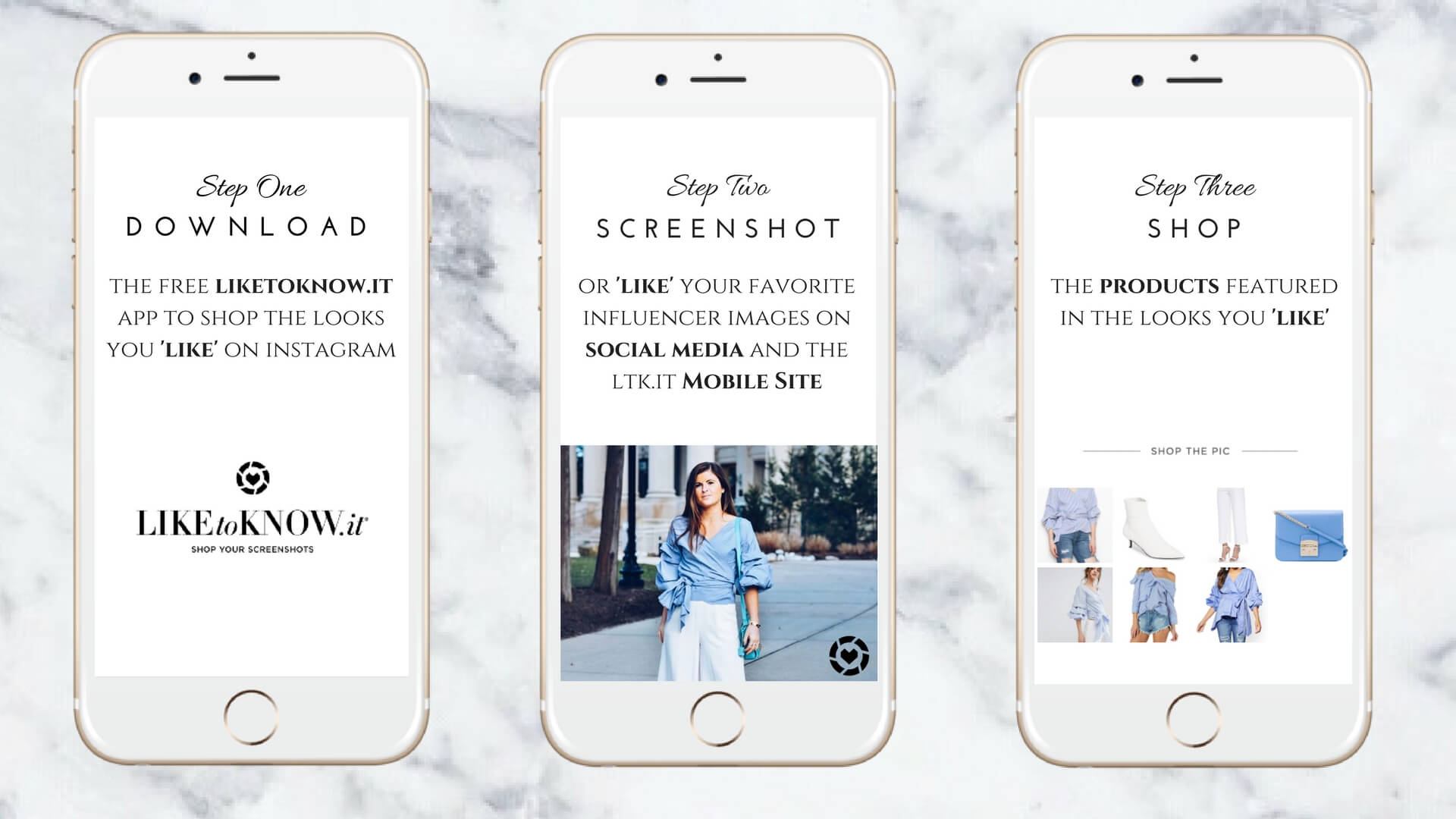 The app works by tracking down the items on your Instagram feed and turns them into a list of products that you can buy. Sign in with your email address on the app and link your Instagram account.
As you scroll through your feed, it will then provide you with a shopping link to the items that you have chosen. This way, you will never have to worry about where you can buy that lovely dress or that chic top that your favorite influencer is wearing.
LIKEtoKNOW.it lets you search for millions of items from different retailers all over the world. Discover different trends within the community and follow your favorite influencer to get the full update. This app can be downloaded from both the Google Play and Apple App Stores.
Features
Find the items that you are looking for from your favorite influencer with the help of the app. From boots to leather jackets, the app will always present the best recommendation from over a thousand different retails ranging from Target to Abercrombie.
Get exclusive discounts and sales within the app. You may even follow your favorite influencers through the Follow feature so you will always get an updated list of items to shop for. Discover even more influencers that have similar styles.
Stylebook App
Stylebook is a great example of a beauty and fashion app that lets you plan everything accordingly. If you are looking for an app that provides you with all the styling recommendations from the experts, Stylebook is the app for you. Fashion apps rarely offer expert tips but Stylebook makes them readily available.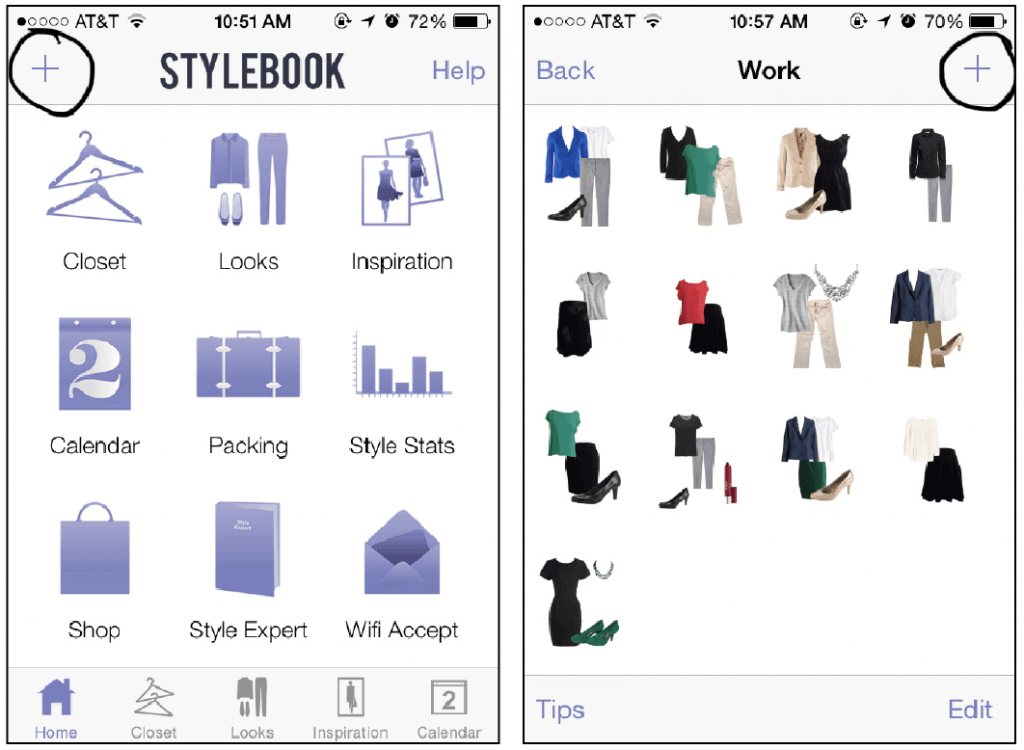 All you need to do is to take photos of the items that you want and then you can mix and match everything. With over 90 features to make sure that you get the right wardrobe for the right occasion, Stylebook ensures that you are at your best in every event.
Stylebook also has a feature that lets you find the items that you want from almost any store. Once you find them, you can easily test them out and even receive an email to remind you to buy them online. This app is only available through the Apple App Store.
Features
Stylebook lets you take photos of the items that you want to wear then mix and match outfits using the Closet feature. You can build your style, store them, and bring them out when the perfect opportunity comes. The app also provides a calendar so you can document what you need to wear to any upcoming events.
If you are wondering what to wear for the day, you can always open the Closet option and look at all the different items that you have, and select and match them. Use the Looks feature to make a quick collage out of all the outfits that you have.
This fashion app also has a size tracker. What truly makes Stylebook one of the best is its Q and A feature. This feature lets you connect with a style expert and receive recommendations for your wardrobe choice all for free.
Stitch Fix App
Sometimes, we get very busy that we end up mixing all of our outfits and miss the chance to fully glam up for an upcoming occasion. There will also be times when we forget what the occasion is all about and we arrive at the event with an unfit wardrobe. This time, you won't have to worry about your outfit with the help of Stitch Fix.
Stitch Fix is the best out of the featured fashion apps in this list as it allows you to tend to the important matters in your life while maintaining a great sense of style and fashion. The app is a great partner for those who are always on the go or too busy to go shopping.
All you need to do is to fill out a style profile that fits your personality and how you want to look. The app will then provide you with all the recommendations from a team of experts and you will be sent a box full of handpicked outfits that are based on your profile.
You can download this app through either Google Play or the Apple App Store.
Features
As mentioned, all you need to do is to take the style quiz, fill up your profile, and let the magic of the app do the work for you. Then, you will receive the outfit and accessories.
You get to keep what you like from the box and return what you don't. Stitch Fix even gives you a 25 percent discount on your next purchase if you keep all of the items on your order.
Stitch Fix allows you to see all the trending looks based on your style profile. Check all of your purchases through the My Items feature and mix and match your outfit on our with the Fix Style Cards. Get all the helpful advice and recommendations from your stylist and get to know what makes you look and feel good.
Youcam Makeup App
It is always difficult to find the makeup that will suit our style. It can be tough to determine if a certain blush would be perfect for our outfit. And sometimes, you want to experiment and change the way you look but do not want to take the risk.
Youcam Makeup gives you the chance to do all these things. The app has the best beauty makeup filters from the top beauty products. This way, you get to play around with makeup without having to put them on your face.
The app features many makeover options including retouch tools and even gives you an analysis of your skin health. If you are looking for one of the best beauty apps in the market, Youcam Makeup is the complete package.
This app can be easily downloaded from both Google Play and the Apple App Store. Just visit your app store, search the app's name, and download the app!
Features
Youcam Makeup's main features include hair makeover and hair color changer so you can dye your hair virtually without having to do so in real life. Check out which hair color suits you best with this feature. The app also has a selfie editor and a beauty cam that will remove all the blemishes and highlight your glowing skin.
Speaking of skin, the Youcam Makeup features an AI Detect Skincare cam that analyzes your skin thereby letting you know the current state of your skin. This will help you up to your skincare regimen or let you know that you need to consult your skincare expert.
Check out all the highly recommended beauty products from top brands and get to test them right before you go shopping. This feature is one of the best in the app as it saves you time and money from trying out different beauty products within the app instead of buying them.
Beautylish App
Get the best sources of beauty tips and products all in one app. Beautylish provides the best beauty and fashion trends as you learn how to discover your look. Get in touch with professionals including tutorials and recommendations.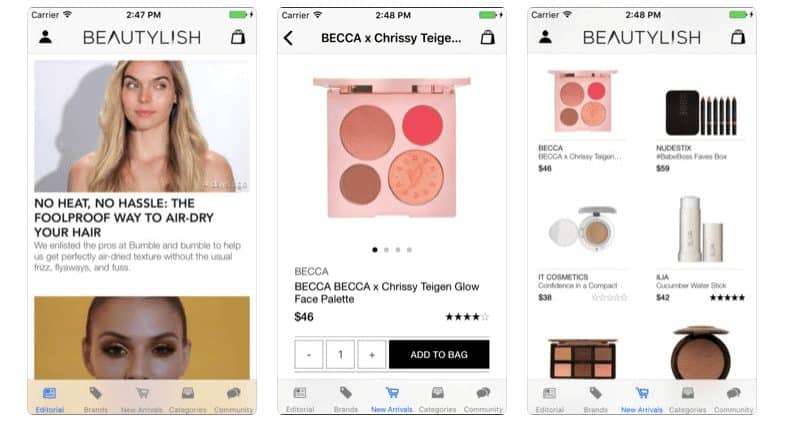 Beautylish is available for download for both Android and iOS devices through Google Play or the Apple App Store.
Many of the beauty apps today mostly cater to giving you some tips but Beautylish provides you with the most recommended and personalized look that you can emulate. The best part about this app is if you find a product that you like, you can immediately purchase it right within the app.
Features
Learn from makeup tutorials with the help of beauty and makeup experts including famous social media makeup influencers such as Jeffree Star and many more. Get product reviews and learn new product releases that will suit your style.
Beautylish has a Favorite option where you can save all of your favorite products and put them on your wish list. Shop for beauty products right within the app.
Once you receive the recommended makeup products, you can easily tap on each product to purchase them. Get inspired and learn new makeup skills with the help of Beautylish.
Conclusion
You don't have to risk a real world transformation when you can experience the transformation via a beauty app. You can also check out products and get recommendations from experts as though you have your own glam squad.
If you want to find an app that merges all of your fashion and beauty needs, then have a look at the above apps. Everything you need is just one tap away from your phone.