Is your content calendar cluttered with a mish-mash of boring documents that will take hours of editing to be readable? Is your email feed saturated with irrelevant promotional jargon that keeps meaningful content away?
While it might sound surprising, but there can be one single solution for both of these problems. The Issuu app provides an innovative content-sharing platform for readers and creators where they can collaborate.
Issuu lets businesses create engaging content even if the original was a sleep-inducing PDF. It then takes this content and delivers it to people who can get some value out of it. In this article, we'll talk in detail about Issuu and how it creates a win-win platform for all its users next.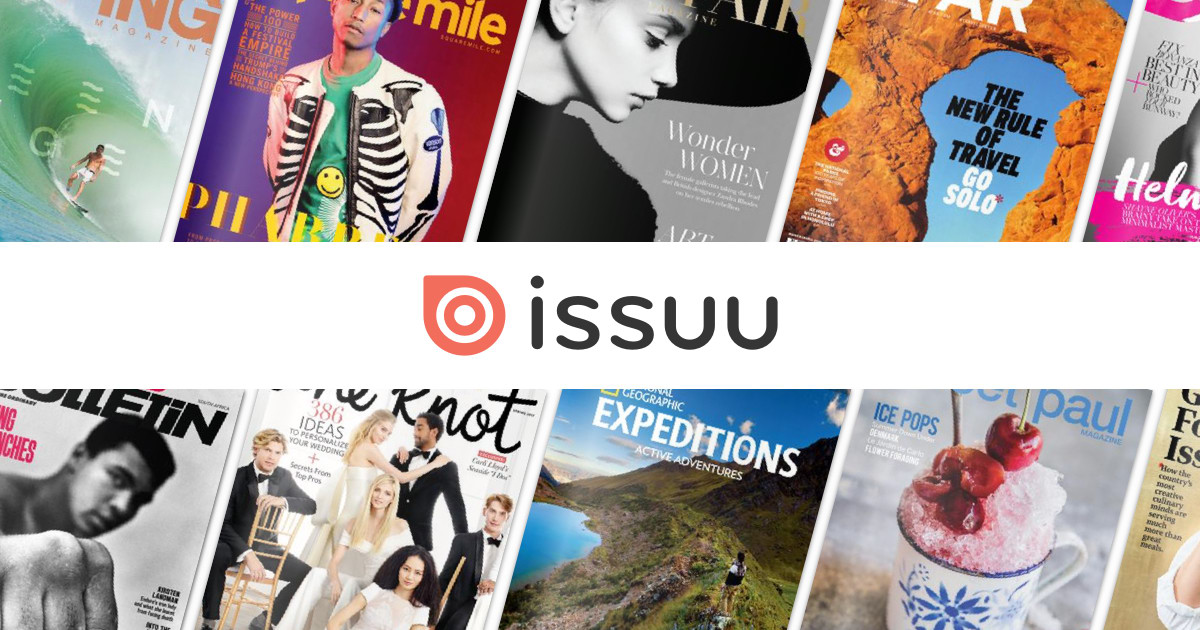 About the App
Founded in 2006, Issuu is a modern electronic publishing platform that allows digital creators to share their content with a worldwide reader-base. It caters to both content distributors as well as consumers by providing a platform of exchange.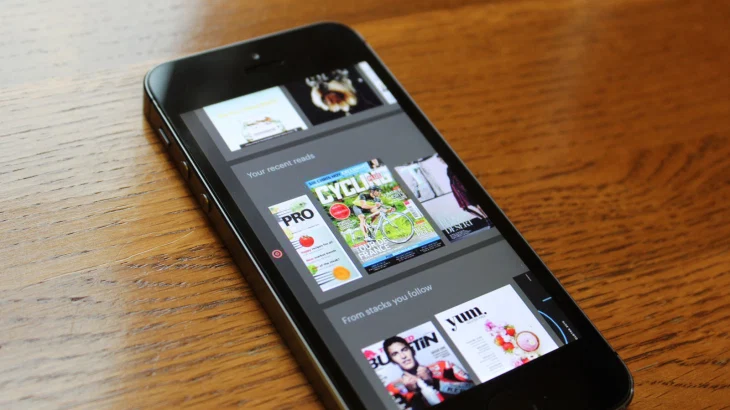 With Issuu, you can upload your publications online and expose them to millions of interested readers within a few minutes.
Readers can use Issuu to discover fresh content on topics they love and engage with it. They get plenty of reading options, from newspapers, community blogs, guides, magazine issues, portfolios, catalogs, and much more. Creators can benefit from Issuu in terms of outreach and monetization of content.
Issuu claims to have more than 20,000 fresh publications available to its readers every day. Because of its highly meaningful content distribution algorithms and user interface, Issuu grew immensely right from its inception. Headquartered in Palo Alto, the company was one of TIME's 50 Best Websites in 2009.
Who Can Use Issuu?
This platform is the one-stop creative and marketing solution for a variety of people who fall into the following categories.
Designers: Issuu offers great ease in creating content. The feature of turning PDFs into engaging digital content and then, into stories and automatically formatting them for different social media platforms drastically reduces production time for designers.
Marketers and Salespeople: Issuu exposes marketers and salespeople to an international audience, with 100 million unique monthly users, and allows them to give those visitors engaging content to embed on their websites. Not only content marketers, but travel and sports marketers find Issuu features valuable too.
How Publishers, Students and Realtors Can Use Issuu
Issuu helps publishers provide their readers with a customized experience with features like high-quality content, full-screen reader, and ease of payment across devices and channels. Large-scale content promotion is useful too.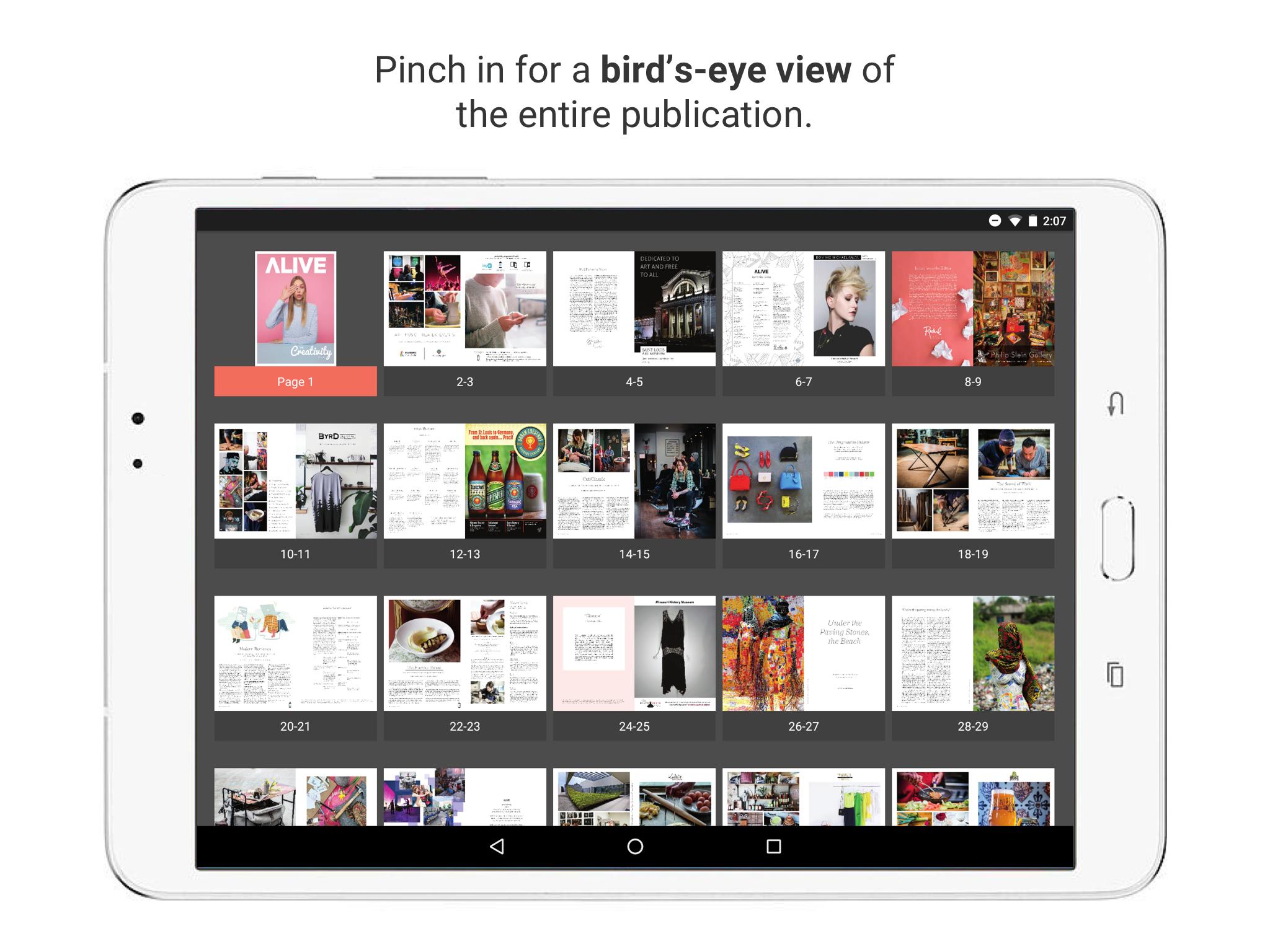 Issuu helps revolutionize education by converting educational material like thesis papers, student magazines, etc from tedious PDFs to great digital content. Projects can be easily shared across various social media platforms.
Issuu is also widely used by real estate professionals to create and promote Real Estate marketing materials like brochures and newsletters. Features like link embedding, engaging video stories, and wide promotion have proved valuable.
How to Download the App
Issuu app is free to download on all iOS and Android devices including smartphones, PC, and tablets.
You can download the app directly from the Issuu website, the Google Play Store, or the Apple App Store. Once you download the Issuu app, you'll be required to create a new account or log in to an existing one made on the website.
You can also sign in using your Facebook or Google Account. If you've already created an account on the website, the app will sync the same plan you chose for your account. Before moving forward with the app, read and tick the terms and conditions box to finish the setup.
Subscription and Other Charges
Although Issuu doesn't charge money from readers, it offers both free and paid versions of its services to publishers. Here's a breakdown of all the subscription plans Issuu offers-
Free Plan: The free plan lets you publish 2 documents per year and is limited to one user per account. You can create shareable stories but all other features are locked.
Starter Plan: It's also limited to one user per account and lets you publish up to 6 documents per year. When billed annually, it costs you about $19 per month. Along with creating stories, you can also embed the content on your own website.
Premium and Optimum Plans
It is the best value plan of Issuu allowing up to 3 users per account and 12 documents per year. The plan costs $40 per month and comes with most Issuu features like analytics, no ads, embedded videos, digital sales, and a customizable reading experience.
Optimum Plan: The optimum plan has no limit on the number of documents published per year and allows up to 25 users per account. The cost is a bit on the higher side amounting to $269 per month. This plan has all the features Issuu offers including priority phone support, collaborative planning tool, and unlimited API access.
Issuu gives you the option to be billed monthly as well as annually. But if you're planning to use it for the long term, the annual plan will cost 10% less.
Features of the App
The Issuu platform offers several cutting-edge features for digital content creation. Some of these features are available only on the website.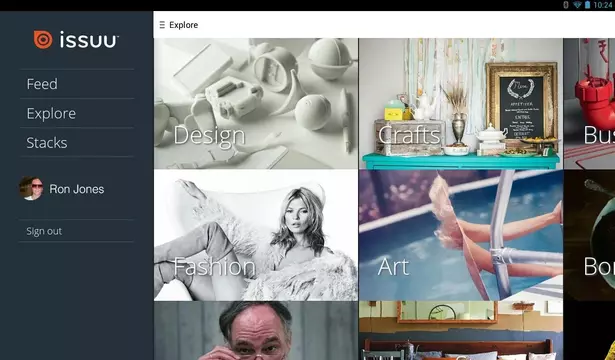 Vast collection: Read stories from a collection of 30 million magazines, catalogs, and newspapers. There is an assortment of topics like Photography, Star Wars, and so on, to choose from. In addition, AI recommends material based on your personal interests.
Visual Stories and Issuu Story Cloud: The Issuu Story Cloud is a suite consisting of integrated digital publishing products. Once some content has been uploaded into the cloud, the Issuu creator can seamlessly transform it into various formats. The majority of people access social media through mobile phones.
Thus, a publication can be converted into Visual Stories, which are an animated, optimized, and easily-shareable format of the same content.
Readability, Promotion, and Reach
Issuu offers customized full-screen sharing which provides a fascinating reading experience. The paid version allows creators to disable banner ads for uninterrupted reading.
Issuu helps creators to reach a larger audience by optimizing their content for search engines. It also allows users to embed links into their publications directly on their websites, to drive audience engagement. Moreover, Issuu user can convert their content into AMP (Accelerated Mobile Pages) stories. This format is fast, engaging, and great for driving a mobile-centric audience.
Some other top features include Analytics, integration of InDesign into Visual Stories, web-ready fonts, download option, and a secure content sales channel.
How to Use the App
Set up the Profile: The button at the bottom left corner of the screen is your Profile. It contains your publications, stories, stacks, followers, and accounts you follow. It also displays information about stories that you have liked, downloaded, or purchased.
The Home screen consists of trending and recommended stories as well as magazines and catalogs. The Search option offers reading material under a list of interesting topics.
At the top of the Home screen is a button to create Visual Stories. It lets you choose content from previous publications or articles or from your device.
Creating a visual story from scratch involves choosing a template and adding text, subtext, images, and videos. Click on the eye at the top right corner of the screen and share it on social media instantly! The Issuu App lets you cut virtual clippings from a magazine and share it on any social channel.
Tips to Make the Most of Issuu
Following is a set of tips for creators to make the best out of the platform. The number one tip for great content is originality. Content that is original, accurate, and useful leaves an impression. Catchy headlines, innovative style, and correct grammar are other important factors.
The interface of the app displays only the publication. So, to get a reader to click on specifically your publication is to have a spectacular cover graphic. Using videos and graphics inside the publication keeps the reader hooked on your content.
Just creating great content is never enough. Creators need to promote their content by converting their publications into animated AMP stories, visual stories, and sharing it extensively on social media. Creators should also check their SEO and use tools like Embed and GIFs to drive engagement.
Tips for the Issuu Reader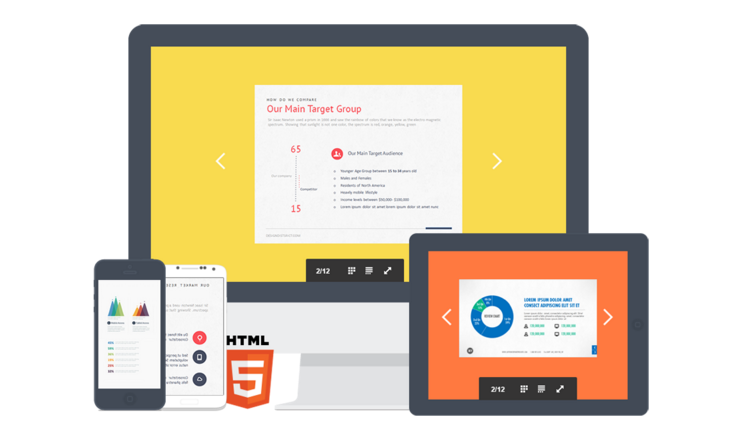 Follow relevant magazines: In order to make reading on Issuu more enriching and personalized, follow magazines whose content you enjoy, download publications for offline reading, and save your material in stacks to keep it organized.
Share interesting content: Issuu makes sharing content on-the-go easier than ever. Share interesting content on your social media to make your experience with Issuu better.
Some Downsides
While Issuu is a great platform for avid readers and content creators, there are some factors that the company can improve on. The free and starter plan users of Issuu often complain about the excess of irrelevant ads on the app.
It not only hinders their reading experience but also makes them apprehensive of ads that might actually be useful. Some users have also reported bugs and sign up concerns in the app recently.
Conclusion
Whether you're a business looking for a convenient content creation platform or a reader hungry for some quality content, Issuu is worth a try. It will save you precious hours in the day and brings you quality content that is flip-worthy.
We recommend you start out with the free version and move on to the paid plans if you think you need greater access.