A blog is a website or a part of a website featuring regularly updated content on a single topic or more. Today, blogs and blogging have become one of the most profitable marketing strategies, and are being used by companies around the world.
With popular blogging platforms creating mobile apps, it's easier than ever to publish blog posts right from your phone. In today's article, we'll cover ten apps that every blogger should have on their smart phone. Let's go!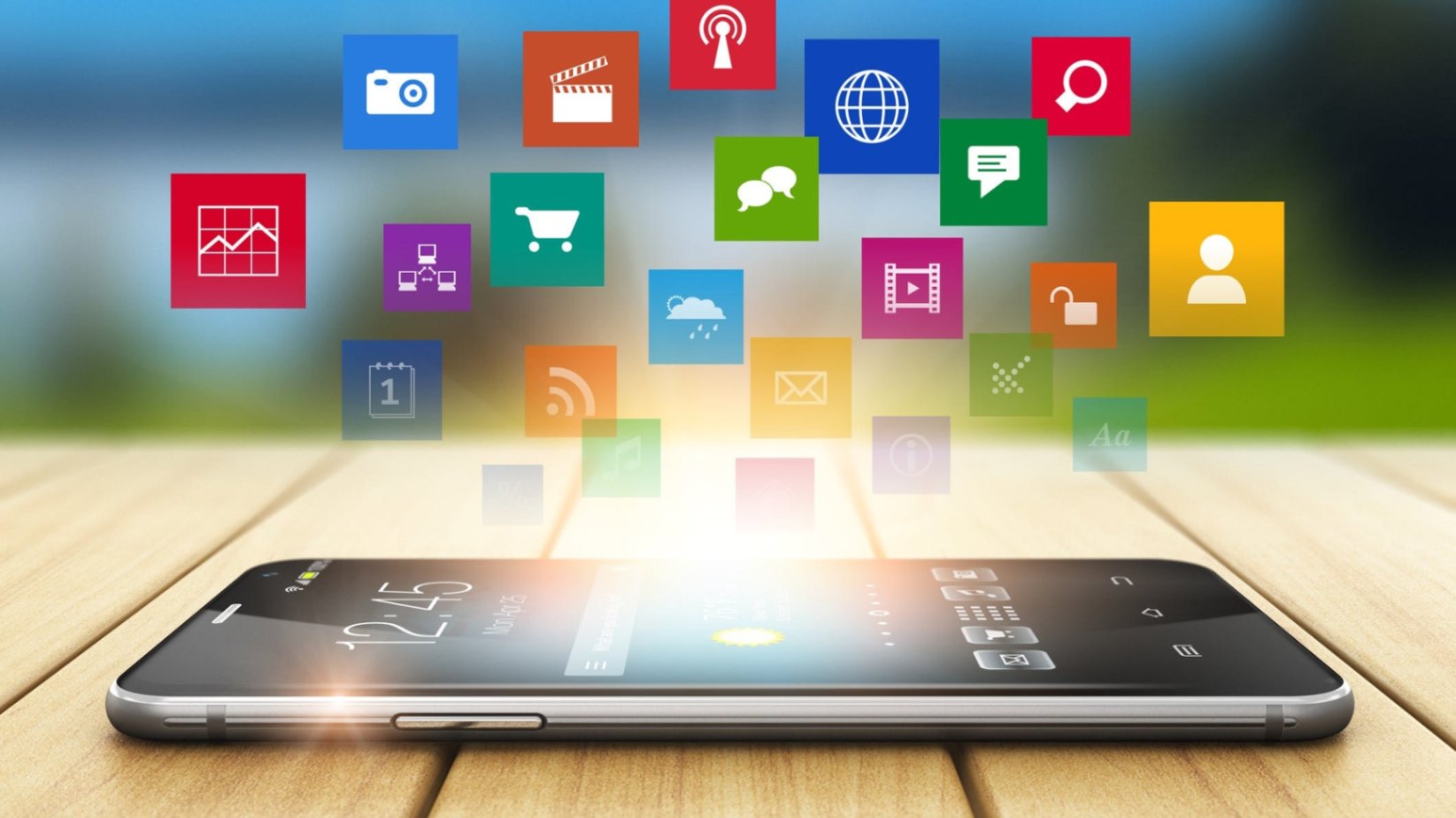 WordPress
If you don't have a blog yet, you should find a good platform to publish your blogs. There are multiple options to choose from, one of which is WordPress. A beautifully designed web platform and mobile app that allows users to type, post, and share directly from the app.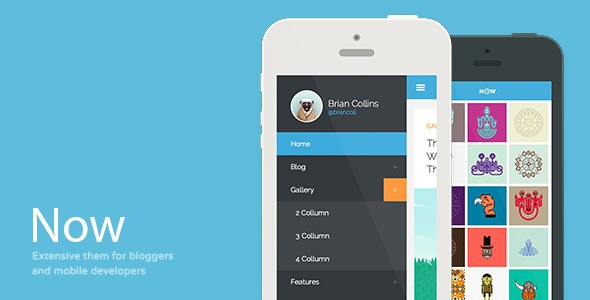 As one of the best apps for bloggers, the app allows users to type and publish content, add and edit photos, get notifications, and manage comments. You can also save drafts, set posts to publish in the future, analyze statistics for the blogs reach and performance, and much more.
The app is available on multiple platforms, including Android, iOS, and as a desktop app. The app allows you the freedom of writing and publishing on the go. WordPress is free to download and use, but also offers premium services for prices starting at $40 per year.
Canva
Graphic design is another important thing bloggers need to do regularly. And one of the best graphic design tools on the market today is Canva. Canva has tons of amazing features, including designing logos, vectors, social media posters, banners, and so much more.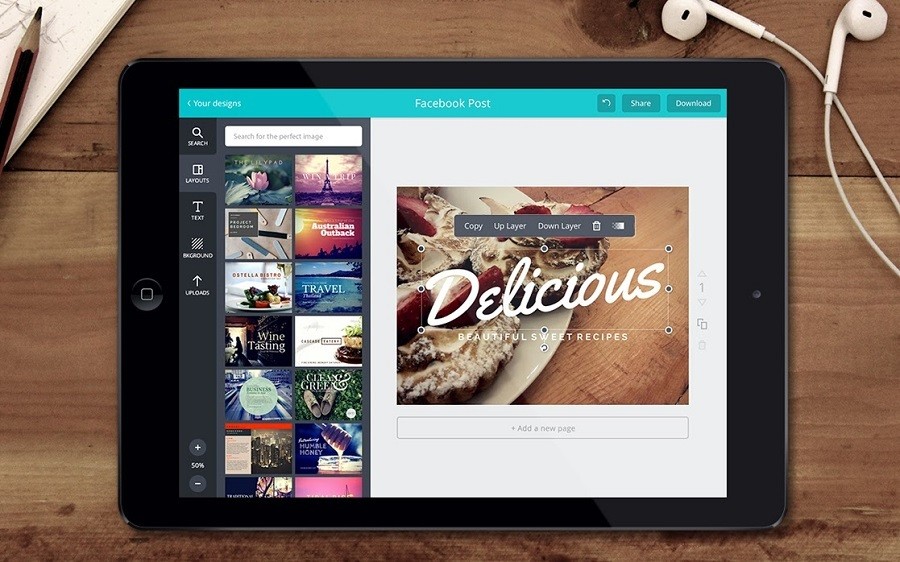 Canva gives its users access to over 60,000 free templates for various content needs. Canva also provides image editing tools to apply photo filters, adjust brightness, vignette, and so on. Share images directly to various blogging platforms or save them to your device.
The Canva app is available on both Android and iOS platforms, plus you can also use Canva on your web browsers. Canva can be used via a free account, however, with limited functionality. Users can also check out the Pro version, which costs $119.99 per year.
Pocket
Previously known as Read It Later, Pocket is a great productivity app that lets bloggers save articles, blogs, videos, and webpages to read later. Bloggers often must do lots of research in order to write about a topic. While doing so, they often need to use multiple tabs on their browsers.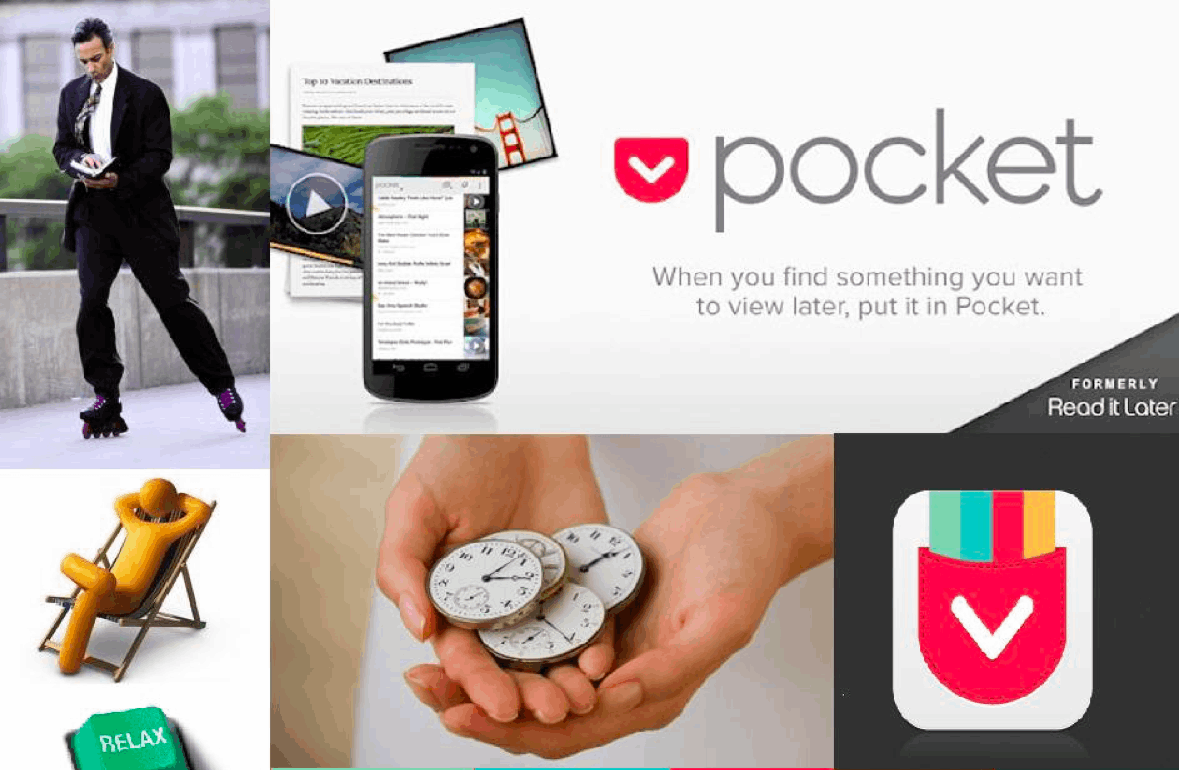 This is where the Pocket app helps out – the app simply saves all the links that you intend to read and downloads the minimalist version of the posts, articles, and videos. Once you download the sources, you can also view them when you do not have an internet connection.
What makes the Pocket app even sweeter is that the app is available on both Android and iOS platforms. Its free version offers you the power to save, read, watch, and turn the articles into audio files. The Pocket app also has a premium plan that costs $4.99 per month or $44.99 per year.
SocialPilot
SocialPilot is a social media management app for improving your blog's engagement and attracting new readers. The app allows you to stay active on social media platforms including Facebook, Instagram, and LinkedIn, and post the blogs on all the platforms simultaneously.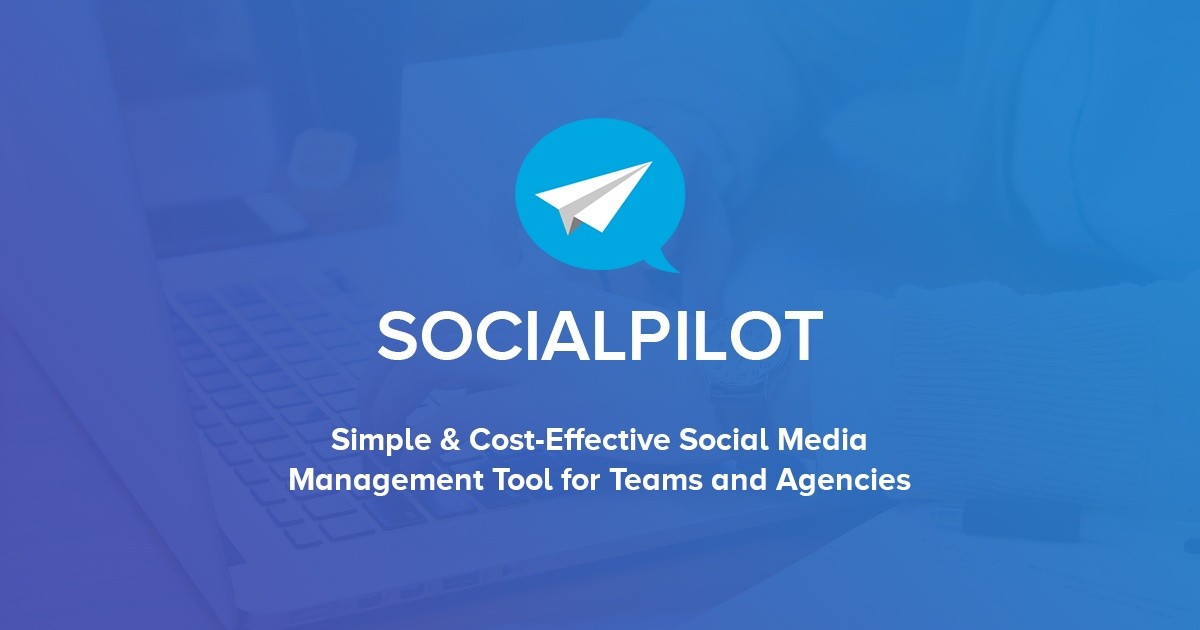 Once users link their entire social media platform to the SocialPilot app, they can share blog posts in one go. Moreover, the app also empowers users to schedule the publishing time of the blogs if required.
Users with both Android and iOS platforms can take advantage of applications on their smartphones. There are four subscription plans available with the basic plan beginning at $25.50 per month.
Snapseed
Today, we all have phones that offer great camera features, however, despite having quality camera options, bloggers need to edit some of their photos on the go. This is when an excellent photo-editing application like Snapseed comes to your aid.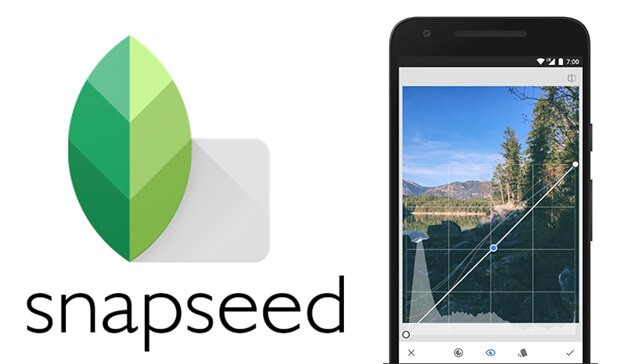 Snapseed is an advanced image-editing tool created by Google. It's varied and customizable editing tools include a healing brush, color corrections, and light balances, adding text, and so much more. Users also have access to some exclusive filters that enhance the beauty of your pictures in the blog.
Snapseed is available on both the Google Play Store for Androids and the Apple App Store for iOS devices, and it is free to use. Besides editing photos and using them in blog posts, users can also share the edited images on multiple social media platforms.
Feedly
A very important quality of a good blogger is to stay updated with all the latest blogs and articles from their favorite websites. If you happen to be someone who likes to receive the latest news from their niche, then you must check out the Feedly app.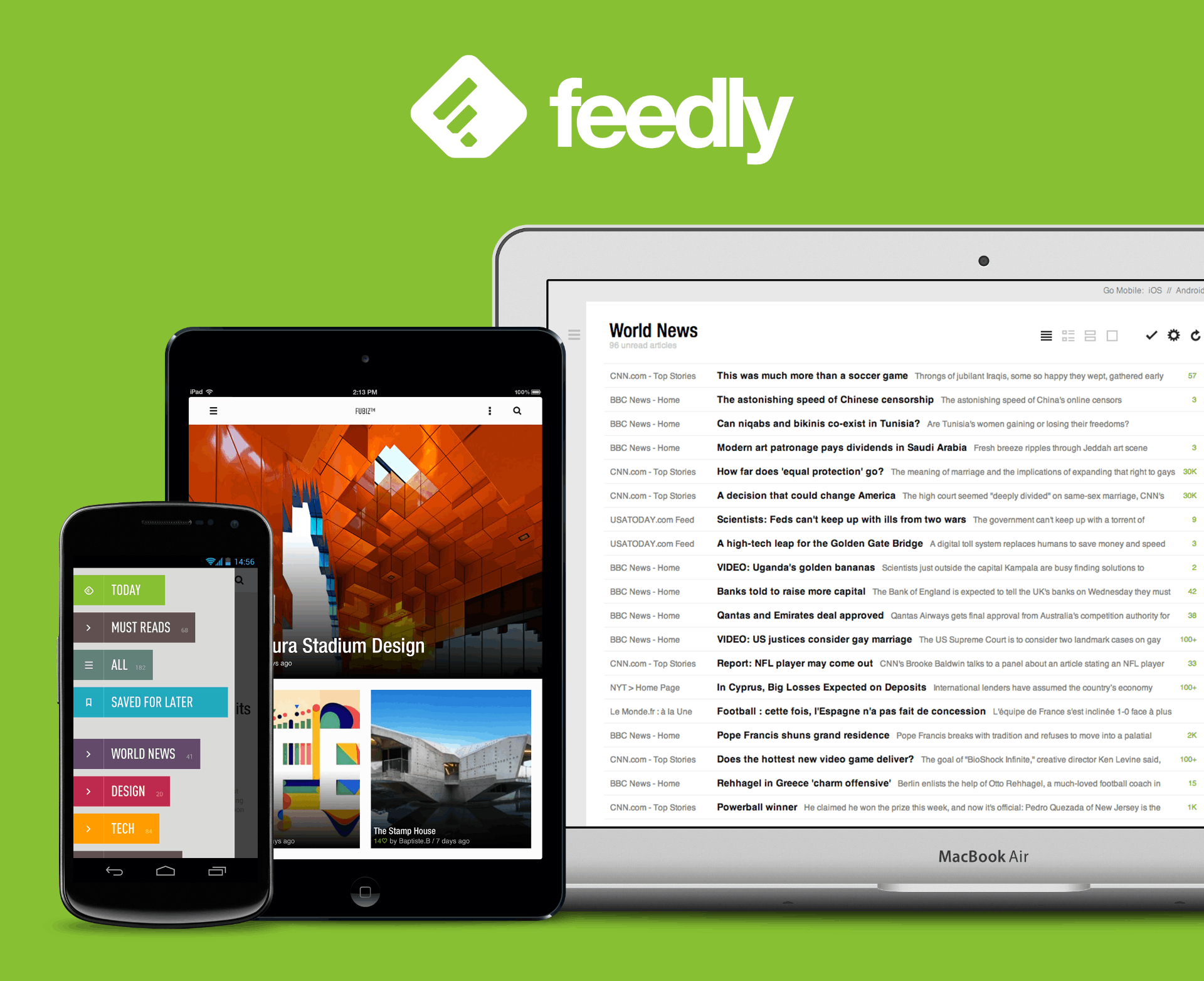 Feedly is the smartest way to subscribe to your favorite websites, and read their content whenever you want. The app offers a clean and uninterrupted reading experience, and tools that can help you organize your favorite websites and keep track of what you have read.
The app is available to both Android and iOS users, and can be downloaded from their respective stores for free. The Feedly Basic plan is free, which allows users to follow as many as 100 blog sources, while it also has a Pro Plan costing $6 per month and includes up to 1,000 sources.
Google Analytics
Monitoring the blog's performance is an important responsibility of a blogger. Google Analytics is a widely-used web analytics tool that allows users to track their websites, monitor their website traffic in real-time, and also check key metrics in built-in reports.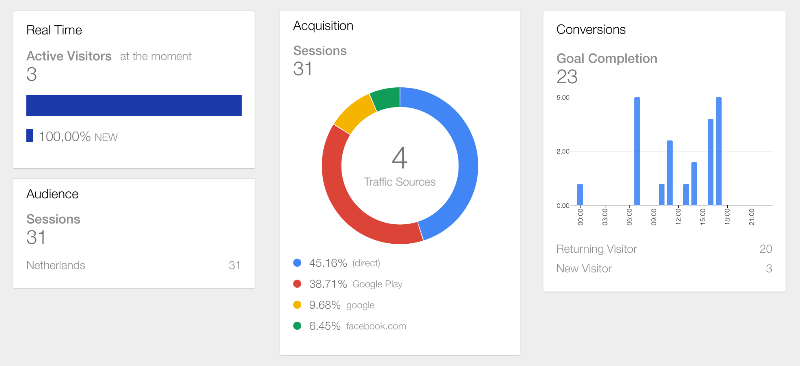 Besides monitoring the website traffic, Google Analytics offers tools to compare data ranges, apply segments, and monitor real-time data. There is also the goal tracking feature which empowers users to add a goal and track it, and audience report to learn more about the blog's audience.
The freemium version of the app is meant for small businesses and marketers, who can use the service without paying any fees. Google offers a premium version called Google Analytics 360, which costs $150,000 per year. Google Analytics is available for both Android and iOS platforms.
Google Drive
Bloggers must manage images, documents, and zipped files to share with website visitors. That is why they need a secure cloud storage service like Google Drive. With Google Drive, bloggers can save drafts on Google docs, save pictures, notes, and almost anything else.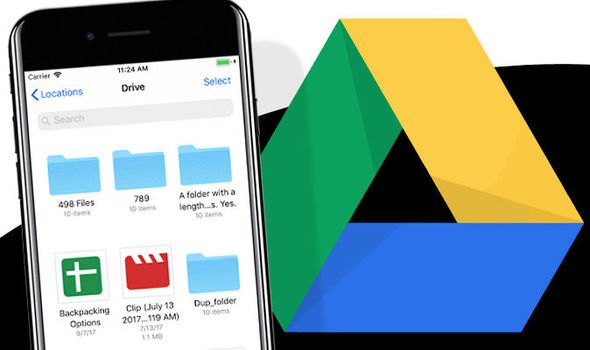 Apart from just storing and backing up the data, users can also access their files from anywhere, as long as they have a device for accessing it and a stable internet connection. With Google Drive, bloggers can rest easy knowing all their work and files are saved on the cloud.
Available for Android and iOS devices, Google Drive is free for the first 15GBs of files. However, if you work with a team and require larger storage, there are options for upgrades as well that come with a fee.
PayPal
While writing a blog or working as a freelancer, you often need to send and receive payments from multiple clients. This requires a way safe yet easier way in which to pay and get paid online. And, PayPal should be your first option to do so.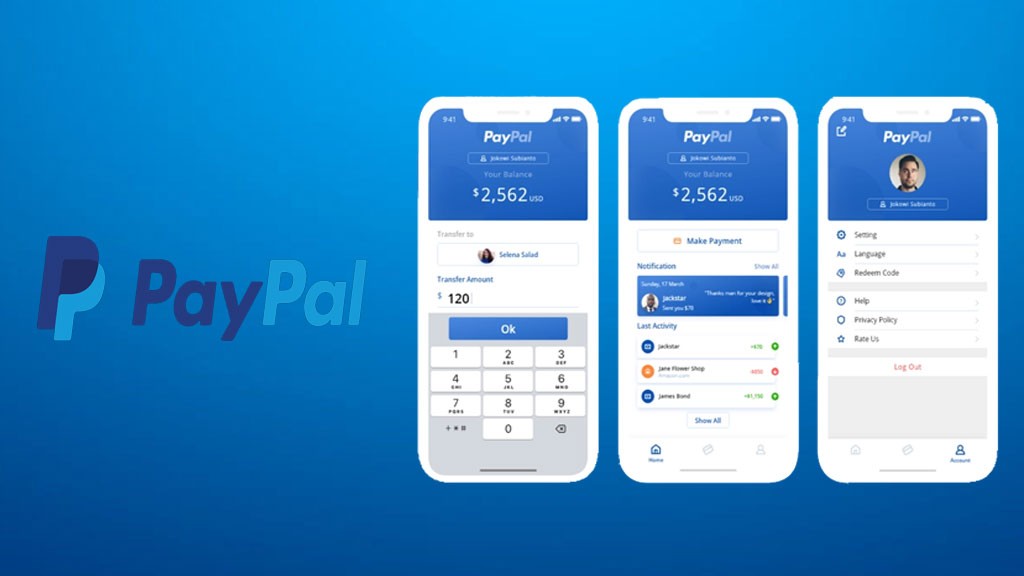 PayPal is an online payment system that makes paying and receiving payment much easier, safer, and secure. With PayPal, users can also receive payments from international clients. Additionally, users can check the complete payment history for simple tracking of transactions.
PayPal is a free service available on both Android and iOS platforms. However, users are required to pay a small fee whenever they send or receive money via PayPal.
Grammarly Keyboard
As a good blogger, you would not want to write content full of grammatical errors, spelling mistakes, and punctuation inaccuracies. The Grammarly Keyboard app is a trusted tool that you can rely on to enjoy error-free writing.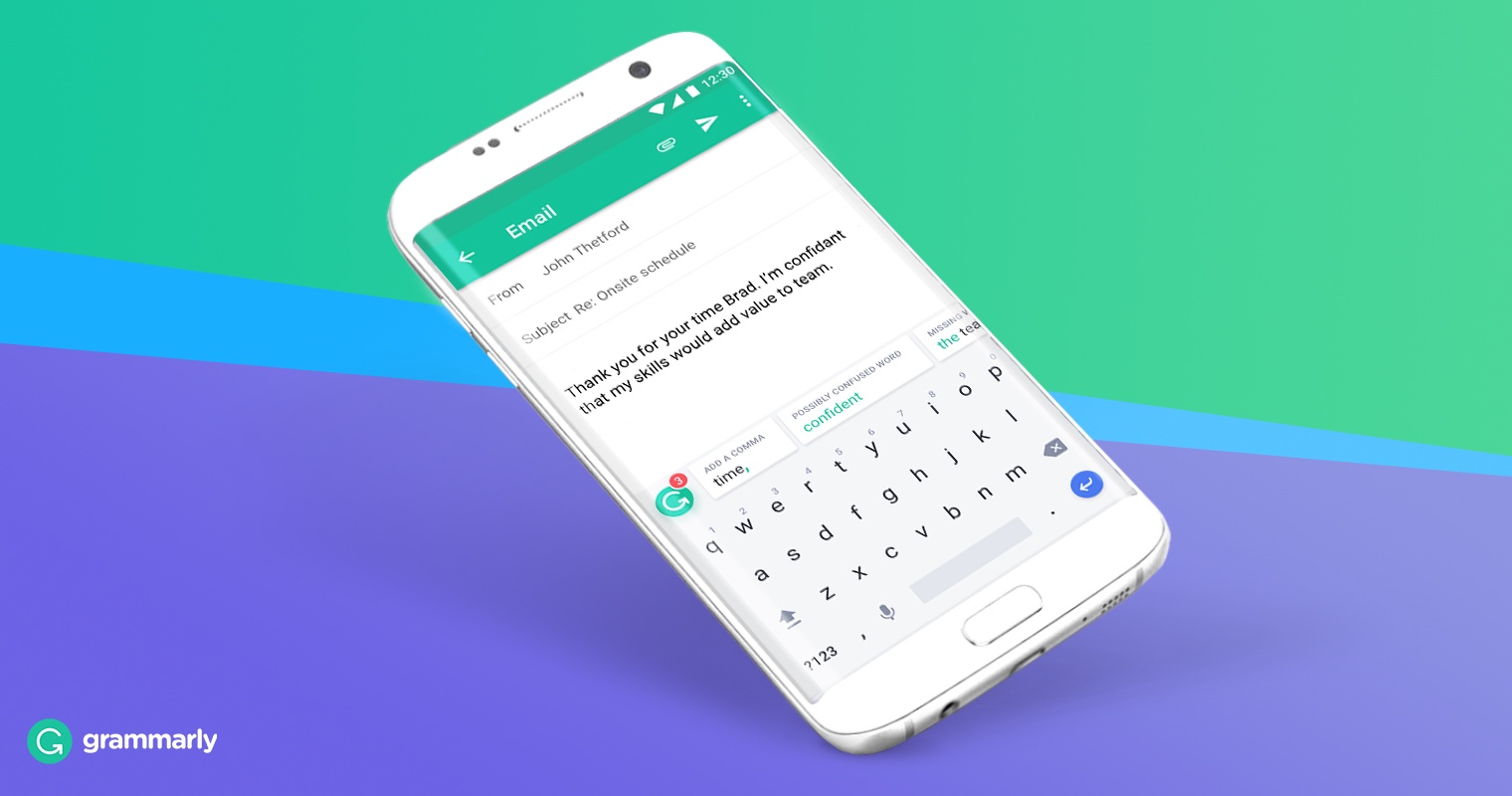 Grammarly is an amazing tool that every blogger should use to test their content for mistakes. Besides, the app also features a plagiarism checker that allows you to scan your document and ensure that you create unique copy for your blog.
Grammarly offers a free service however, it also offers subscription plans for optimizing content with better grammar and spelling. You can find it on the Google Play Store and the Apple App Store.
The Bottom Line
To sum up, these are the 10 apps that every blogger should have on their phone. These apps shall help you to maximize your creative abilities with powerful and easy-to-use tools. Give your blogging a boost by downloading any of these apps today.