Nowadays, there is more awareness, participation, and engagement between movie-goers and television viewers, even before they go out to see a movie. Now anyone can write movie reviews and share them with the world thanks to the invention of social media.
One of the prominent names that have made a mark for itself in a short period is Internet Movie Database, or IMDB as it's more commonly known. Since its inception in 1990, people have been able to find ratings and reviews by not only film critics now, but a place to see reviews from people just like them who watched the movie in the theatre or even in their own homes.
Let us learn more about the IMDB app and see why it is easily the best app for rating movies and TV shows today.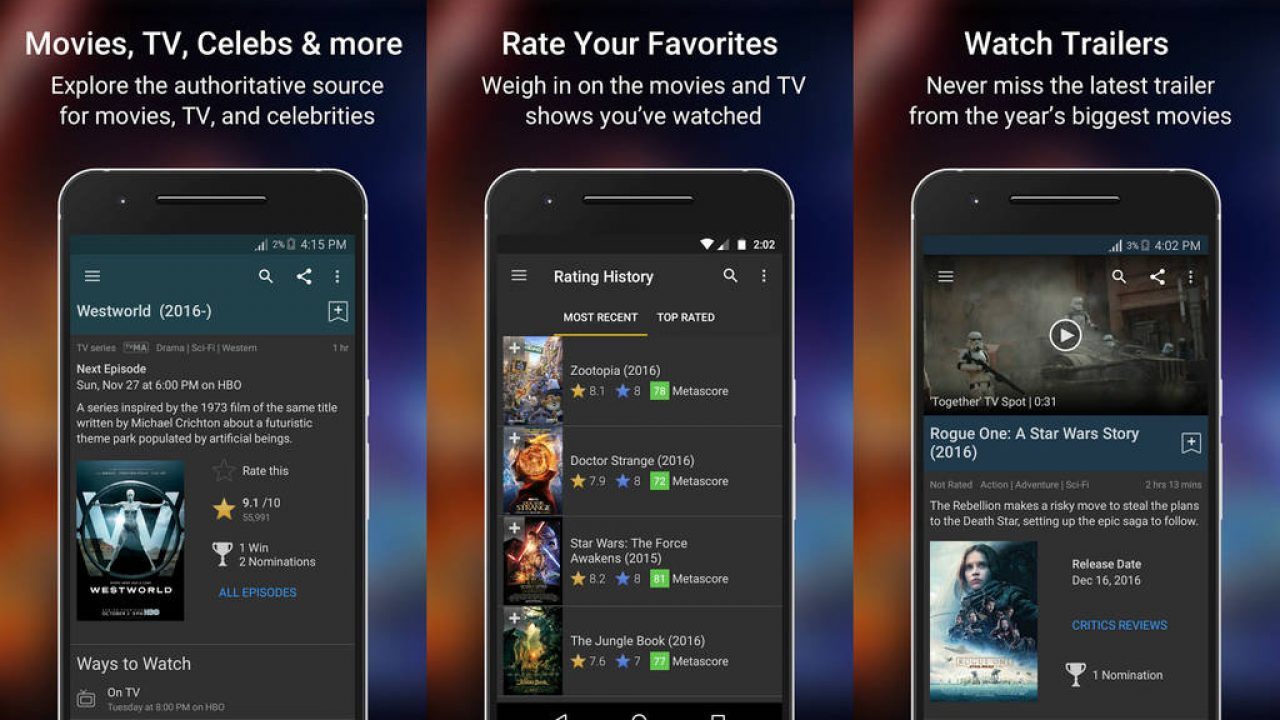 About the App
With the IMDB app, you can get all the information about the world of movies, series, and celebrities in your palm. It gives you the ability to track your favorite shows and to contribute ratings as well..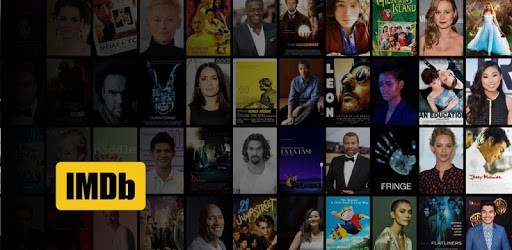 IMDB is the best place to go to find out more about the movies themselves, including a detailed list of the cast with links to their actor profiles on IMDB, interesting trivia about the film, top quotes from the script, specific shots and information on goof-ups, and much more. The app has recently added trailers, originals too.
As of December 2020, the database featured over 7.5 million film and tv titles (counting episodes) and over 10.4 million personalities. Over 83 million people are registered users of IMDB, though because you can use the website without signing-in, the actual number of users for the site is much more.
Do More with an Account
Create a free account to access and interact much more with IMDB. You can browse your top personalized picks as long as you sign in and even check out viewing options to find the best place to watch your chosen movie.
Since IMDB is about ratings and reviews, you can read both user and critic reviews, add your own and share such information with friends and family so that they can save time and watch only quality content.
How to Download
If you are an Android user, simply go over to the Google Play Store and search for "IMDB." Select it from the search results and once you're on the app page, click on the install button. The app should auto-download in only a couple of minutes.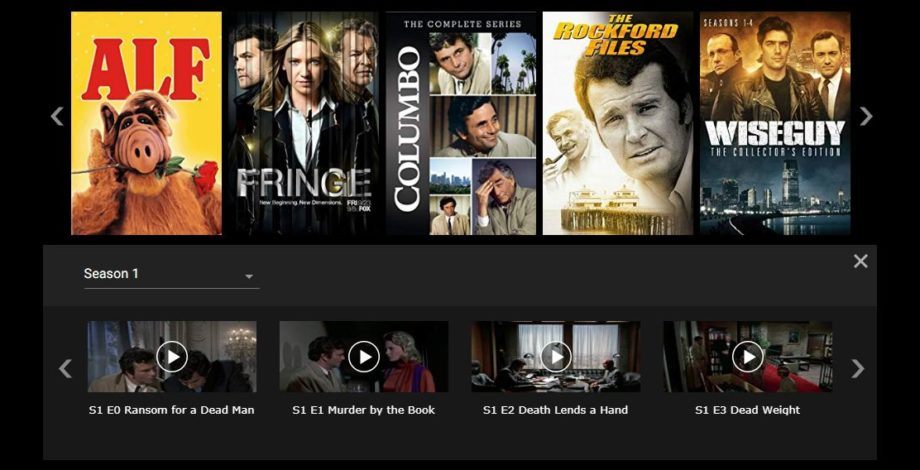 If you are using IMDB on your desktop computer, the process remains the same, however, you must be logged into the same Google account as the one present on your phone for the Play Store to push the installation to your phone.
If you are an iOS user, go to the App Store and search for "IMDB." Next, click on the "Get" button to get started. You might have to use your fingerprint to authorize the download as the app includes in-app purchases and Apple likes to take a pre-authorization before allowing you to download the app.
Unfortunately, if you are a Microsoft user, IMDB hasn't made the app available to you yet. It is best to use the web browser on your device or your PC to get started.
Premium Subscription and PRO
IMDB now offers premium plans and features to give users more benefits than ever before. With a paid membership, you can access the database of movie industry professionals, filmographies, and STAR and MOVIE meter rankings – considered more accurate and valid compared to general user ratings.
The basic app is free as mentioned earlier, however, should you wish to go pro, you have the option to first have a free trial of 30 days, after which IMDB charges your card.
For entertainment industry professionals, IMDB is great because it offers detailed and pin-point access to information like contact details and agencies. More and more people are signing up from within the industry to use this service by downloading the IMDB pro app.
How to Use the App
Once you download the app and click it open, the default screen is the sign-in page which lets you use your Google, Amazon, or Facebook account to sign in. You can also use your email and password if you do not want IMDB to access any of your information.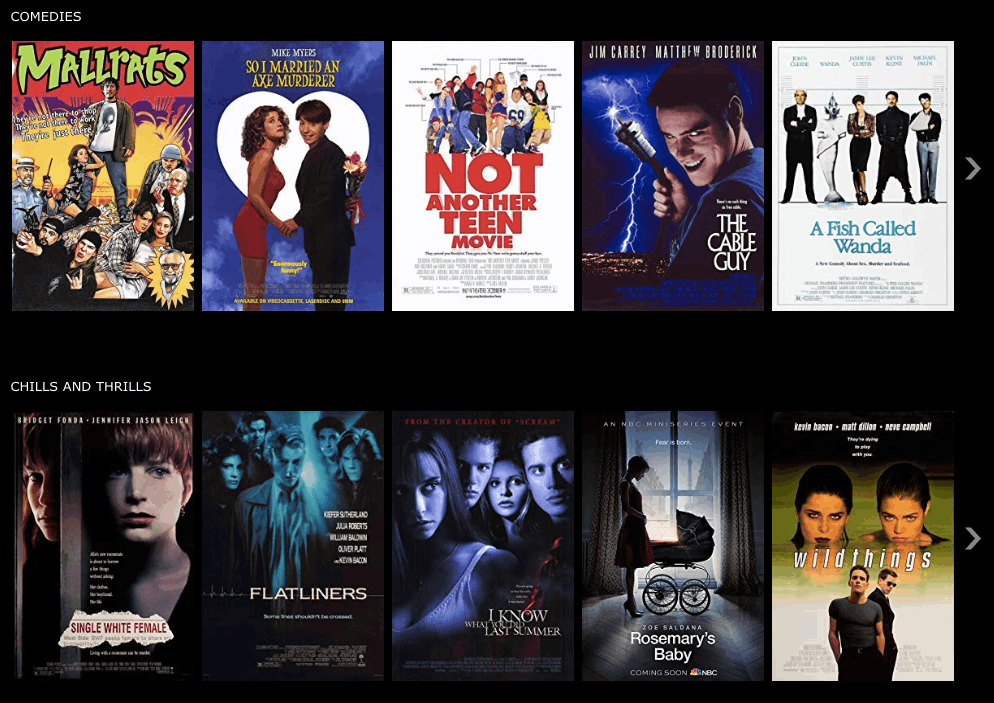 Next, you will be taken to the home page which is divided into sections like "featured today", "fan-favorite", "explore what's streaming", "coming soon", "born today", and more information on movies around the web.
Use the above sections to get started or use the search tab available on the bottom bar to look for specific movies or shows that you would like to watch.
If events and award functions interest you, there is a dedicated section for it and you can browse awards like "Golden Globe" and "Oscars", among others, to see the nominations, categories, and winners.
Not a Streaming Platform
A word of note: IMDB is not a movie or show streaming service (even on Pro) and if you are hoping to use this app as a substitute to Amazon Prime or Netflix, you will be disappointed.
You are free to watch as many trailers as you want, read as many reviews and even write your own, and read about celebrities, but that is the farthest you will go.
IMDB has specifically mentioned this on their app and website page since this seems to be a popular misconception.
Main Features
What sets IMDB apart from any other movie review websites is the kind of comprehensive database on the entertainment world that the platform has. You can learn almost any detail about a particular movie or television series that you love, and on the app it is easy to click through to find the corresponding information.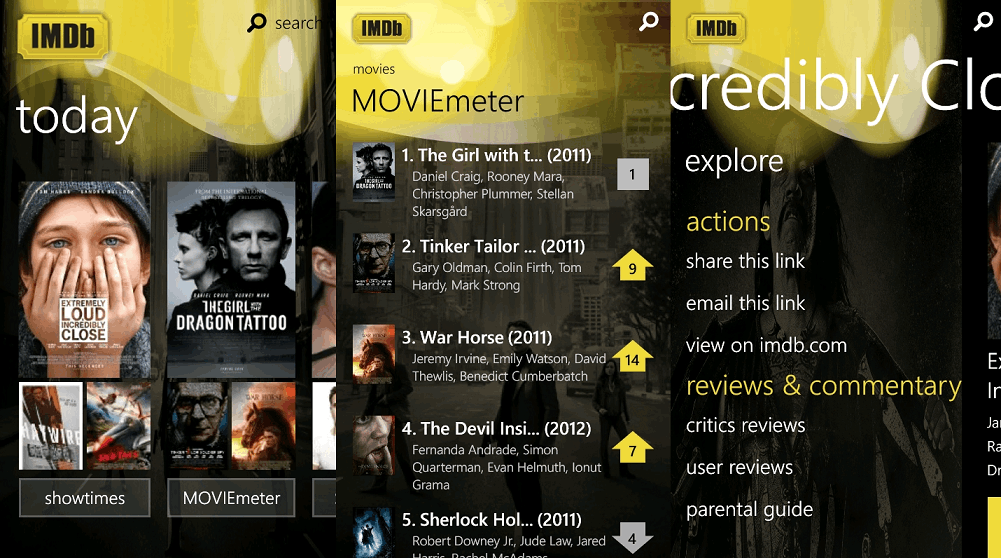 For example, on the page for your favorite show or film you can click into a specific actor to learn about where they're from and even how tall they are, and other movies or shows they have worked on.
One of the key features is the videos section that allows you to watch interview snippets of trending celebrities or get news from the movie industry which is not yet available on any other movie review platform, at least as of 2021.
Another cool feature is the integration with other streaming apps like Prime Video, SonyLiv, Hotstar and MX Player. Under the "explore what's streaming" you can watch trailers that are playing on the above service platforms, even without leaving the IMDB app.
IMDB Community
IMDB has built a community around its services by providing the "Community" section inside the app.
Just like Wikipedia, which acts as an open-source whereby you can contribute to the posts on their website, you can contribute to the IMDB database by sharing information on movies, shows or even future release dates which the company might have missed.
This allows the company to amass a vast amount of data faster and in real-time so that they can share it on their platforms.
Tips
Did you know that IMDB is a subsidiary company of the e-commerce giant Amazon? If you still wish to use streaming services using IMDB, simply download IMDB TV which will work just fine on your Amazon Fire TV devices and even on the Amazon Prime Video App!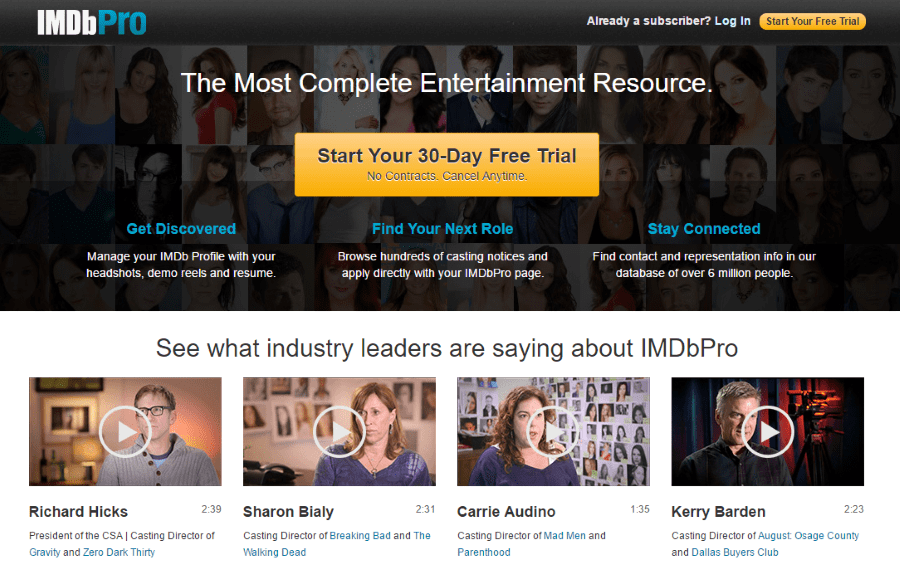 This service allows you to watch as much content as you want, for free!
Not able to find what you are looking for using the search tab? Do not fret yet, simply click on the advanced search option which now appears and which wasn't visible by default on the search tab. Enter details like title type, ratings, genres, keywords, awards, runtime, language and country.
All In One App
That's not all! The app allows you to choose to watch your shortlisted title on Amazon Prime for free if you are a Prime member, or for a small rental or purchase option if you are not.
The monthly subscription cost is $7.99 billed monthly, and $5.99 per monthly, billed yearly. To rent or purchase a certain movie, you are taken to the Prime app and their pricing applies.
From reviews and ratings and viewer's perspectives, there is no better app today than IMDB that can help you get information on your best movies like reviews, celebrities and more.
Conclusion
Movies and television have piqued us over years and it has been a huge part of the way we entertain ourselves. With the advances in the entertainment industry and more people sharing their views and opinions online, movies and television have evolved and so has the overall experience of the viewers.
In short, if you haven't downloaded the free app already, now is the time to do that and increase your EQ – Entertainment Quotient!