Smartwatch technology has helped people access various applications that may be essential in their daily tasks and routine.
One of the most-used apps on these smartwatches is the management apps related to their work.
These management apps allow users to keep track of their work progress, be reminded of their deadlines, collaborate with team members, and many more. Check out below some of the best smartwatch management apps.
Evernote
Google Keep
Todoist
Toggl Track
Trello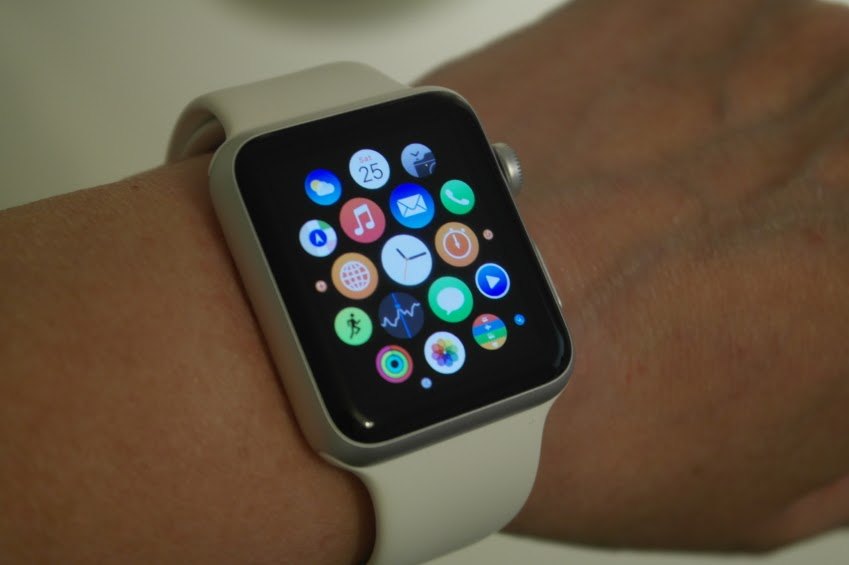 Evernote
Evernote is one of the most popular notes organizers and daily planner apps. It aims to help everyone to capture their ideas when inspiration comes along. Evernote is the digital version of the small notebook people have to take note of anything.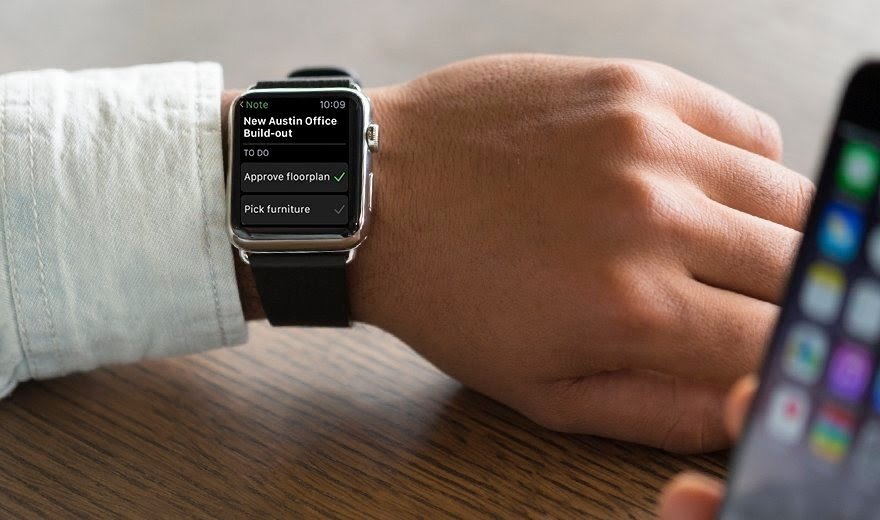 The app has great features for note-taking, to-do listing, and scheduling. In addition, Evernote offers highly customizable notes for all kinds of information to be stored or entered by the users. People can customize the fonts style, size, headings, and more.
Media files like photos and short clips can be added to notes. Users can easily organize their notes by grouping them according to topics, interests, or dates. With the advanced search feature, users can easily find notes that contain a specific word or content they are looking for.
Even though the app is available for mobile and desktop, Evernote ensures that all notes are synced across devices. You can download the mobile version of Evernote from the Google Play Store or App Store for free. A premium version of Evernote is available for $1.49/month or $14.99/annually.
Evernote on Smartwatches
Evernote ensures that people have access to their digital notebooks anywhere, even if they do not have their phones. Users can enjoy the features of the app on their Apple Watches.
Users can create text notes through their watches by tapping the microphone icon and dictating the note. Once done, simply tap the "Save" button. The recorded note will appear as an audio note on other devices.
Moreover, the Evernote app on Apple Watch can create a new reminder that will serve as an alarm clock. Another interesting feature of Evernote for smartwatches is the ability to view scanned business cards and update checklists and to-do lists.
Google Keep
The Google Keep app allows users to capture anything in their users' minds to get a reminder later on. There are so many things that users can do with Google Keep, like create notes, photos, lists, and voice memos which are shareable to family and friends.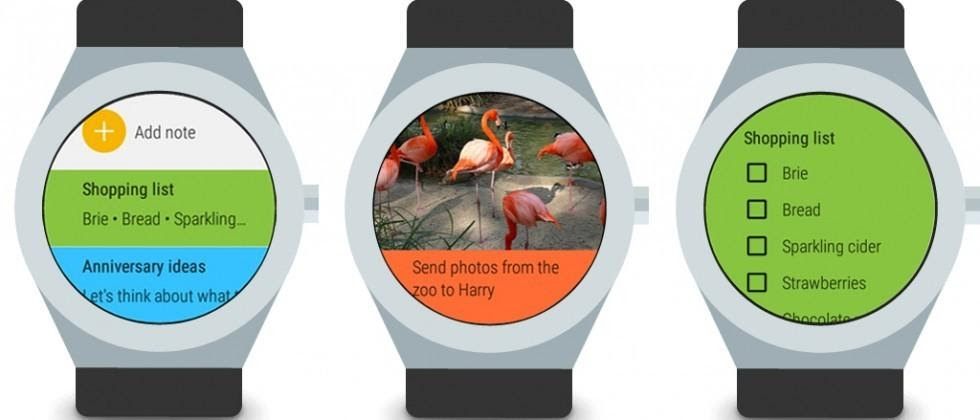 One of the most popular features of Google Keep is its notes because users can add anything to them like lists or instructions. Photos can also be added to these notes. Google Keep will also automatically transcribe voice memos as well.
The notes can be shared with others so that they can collaborate. Google Keep makes it easy for the users to organize their ideas by adding colors and labels to code notes. In addition, all the notes can be synced across devices such as phones and desktop computers.
Google Keep is free to download from the Google Play Store or the iOS App Store. Users simply need to grant permission to access the phone's camera, contacts, microphone, location, and storage.
Google Keep on Smartwatches
Google Keep is proud that users can have access to its features anywhere and anytime. It is true because even if the users do not have their phones with them, they can have Google Keep on their smartwatches.
There are two main things the users can do on smartwatch's Google Keep. First, they can easily add or edit a reminder. They can set a schedule for a new reminder or change an already set reminder.
The second one allows users to keep a note which means that they can access the list made using other devices. Thus, users can also delete notes and lists that will automatically be in sync with other devices.
Todoist
Todoist is a cloud-based task management app that helps its users track their productivity. Its features focus on organizing tasks and monitoring work progress. The Todoist app is known for its user-friendliness because its features can be accessed anytime across different devices.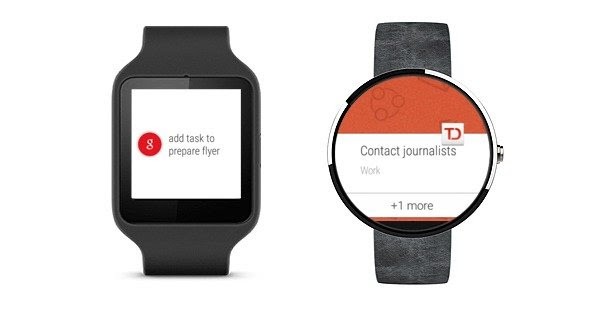 Users can immediately capture tasks the moment they pop into their heads. These tasks will automatically be synced across other devices through mobile, desktop, and web-based apps. Todoist also automatically backups the data saved on the app, and users can download it on a ZIP file.
Team members can easily collaborate on Todoist as they can assign tasks to each other. This project management is doable on the app through Kanban-style boards. Thus, you can monitor each member's progress and suggest tasks according to different priority levels.
It is possible to integrate other tools on the Todoist app like Gmail, Calendar, Alexa, and Slack. People can get the Todoist app for free from the Google Play Store or the App Store. The app is free but users can pay for a Premium account for $4/month or a Business account for $6/month.
Todoist on Smartwatches
Aside from accessing the Todoist app on phones and desktops, users can enjoy the features of the app on their smartwatches. Users need to ensure to install the app on the connected device. Todoist is available on both Wear OS and Apple Watch.
Upon opening Todoist on a smartwatch, users can navigate and explore the assigned tasks for the day. They can scroll through the worklist for the day as synced from other devices. Moreover, people can get notifications for tasks with a specific deadline during the day.
Todoist also allows users to add a task by doing a long press on the screen and selecting "Add Task." Then, they just have to speak the task name, and the app will automatically record it. Lastly, users can mark accomplished tasks on their smartwatch to remove them from the list.
Toggl Track
People frequently allocate a specific number of hours to different tasks to manage their time. The Toggl Track app's main feature is to help its users track their time spent on various tasks.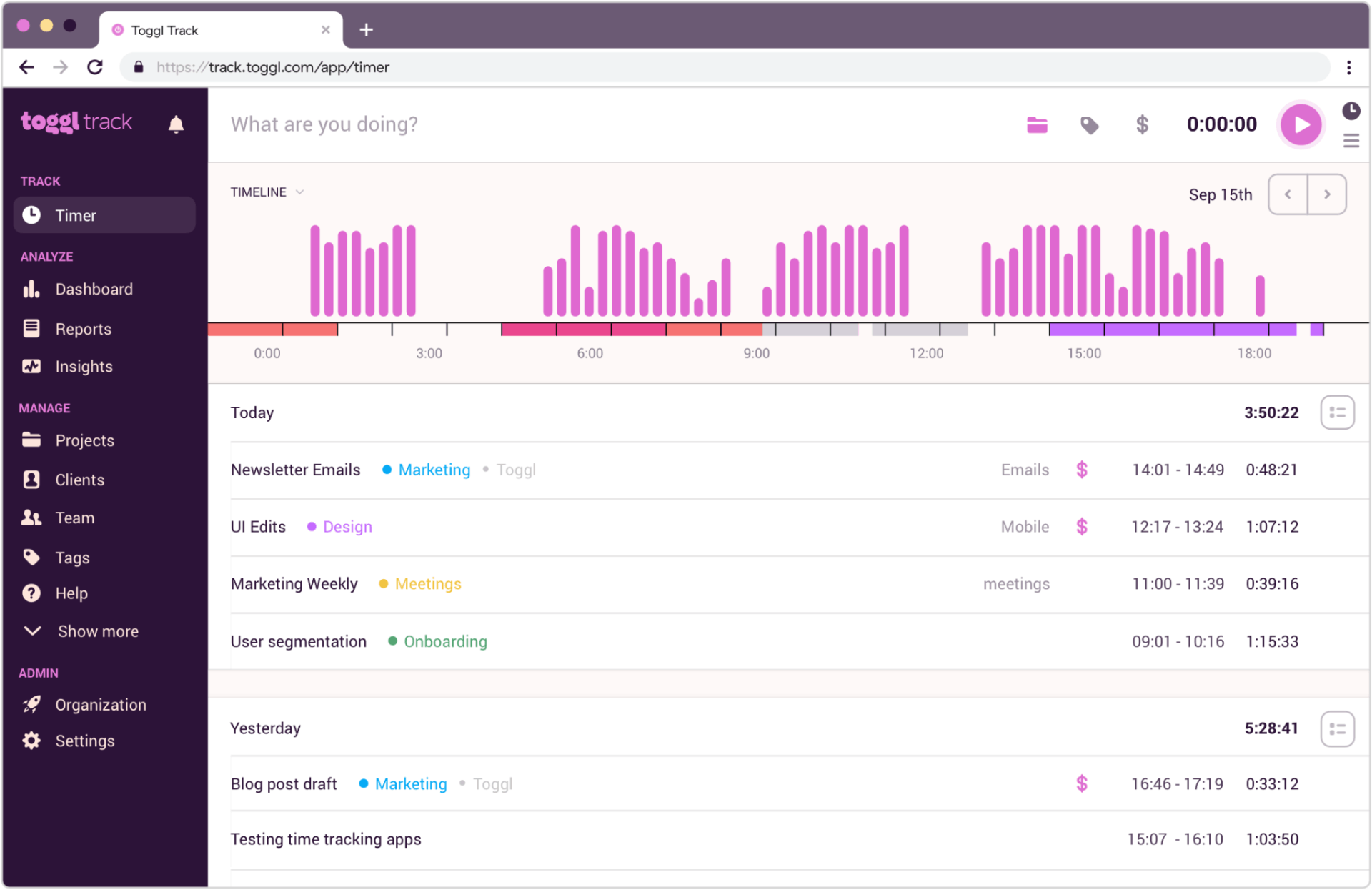 Toggl Track has several features for time-saving. The first one is that the app offers reports on how users spend their time daily, weekly, and monthly. These reports can be exported as graphs which can be shared with team members, team leaders, or clients.
Aside from reports, users can add tasks and events with the corresponding schedule to sync with other devices' calendars. Thus, the Toggl Track app can send notifications when an upcoming task or a task is almost overdue. With this feature, users will not miss out on any deadline.
When going offline, the app will automatically sync the data once the user goes back online. People can download Toggl Track from the Google Play Store or the App Store. Toggl Track offers two subscription plans, the Team plan for $8/month per user, and the Business plan for $13.35/month per user.
Toggl Track on Smartwatches
The app is also available on smartwatches to ensure that all Toggl Track users can monitor their progress on their tasks. However, Wear OS and Samsung Watch users can access some of the features of the app.
The app allows users to continue a time entry by clicking the "Continue" button to monitor work hours. Of course, users can also stop a time entry. It is also possible to delete a time entry by tapping on the "trashcan" icon.
All the saved time entries on smartwatches will automatically be synced on mobile apps.
Trello
One effective way of keeping track of everyone's work is by visualizing it. Thus, every member of the team can check and monitor the individual tasks and group tasks. The Trello app offers this kind of service to its users by being having Kanban-style boards.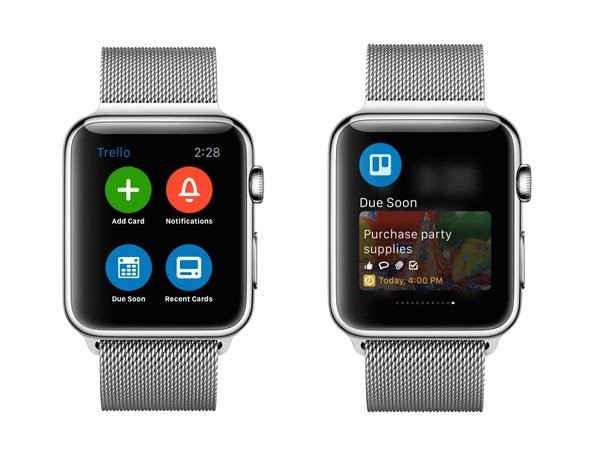 Trello users can create separate boards for each project where team members can easily collaborate. Each board can make lists of things related to the project, like the tasks that need to be done, tasks they are currently doing, and tasks they have already finished.
For each list, users can add a card with the specific details or instructions for each task. They can add media files like photos, videos, or audio and document files. However, the free version of the app only allows 10 free boards and limited file size for the documents attached to the card.
Anyone can get the Trello app for free from both Google Play Store and iOS App Store. To unlock the premium features, people must purchase the premium version for $10 per month when billed annually or $12.50 when billed monthly.
Trello on Smartwatches
Another feature of Trello is that users can sync their calendars to be reminded of their deadlines and tasks. The app ensures that users will not forget the tasks to be accomplished as they will receive notifications on their smartwatches.
Moreover, users can instantly reply to comments of team members on their cards. So, collaborating and communicating with team members becomes more accessible through Trello on your smartwatch.
At present, Trello is only available on Wear OS.
Conclusion
Management apps help people to accomplish tasks or projects. Some apps allow them to communicate or collaborate with team members easily. Meanwhile, some apps simply track and monitor their progress in accomplishing their tasks.
These management apps eventually became available on smartwatches for better accessibility. Thus, users can easily manage their tasks anytime and anywhere just by using their watches.