Productivity apps will never go out of season. From project management to calendars and to-do lists, it can feel difficult to stay on top of things when our schedules are jam-packed.
Never lose sight of what is important and learn to prioritize the day better with the Todoist app. Todoist helps you to stay organized, remain on top of your time management skills, and not forget to accomplish the little things. Productivity apps help us make each day count.
Let's check out some of its features and earn more about how this app could be useful in helping you to get organized.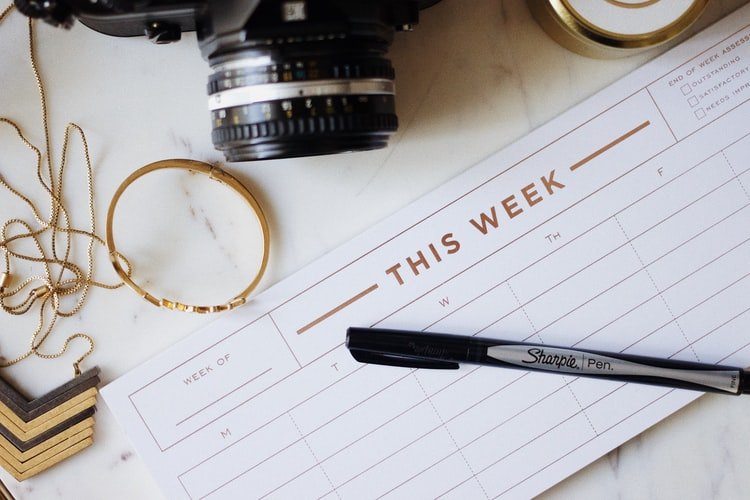 About the Todoist App
Have you felt overwhelmed with tasks and things to do every day? Do you wish you had a better way to delegate and share the tasks at home or work? If you answered yes to any of these questions, you are covered!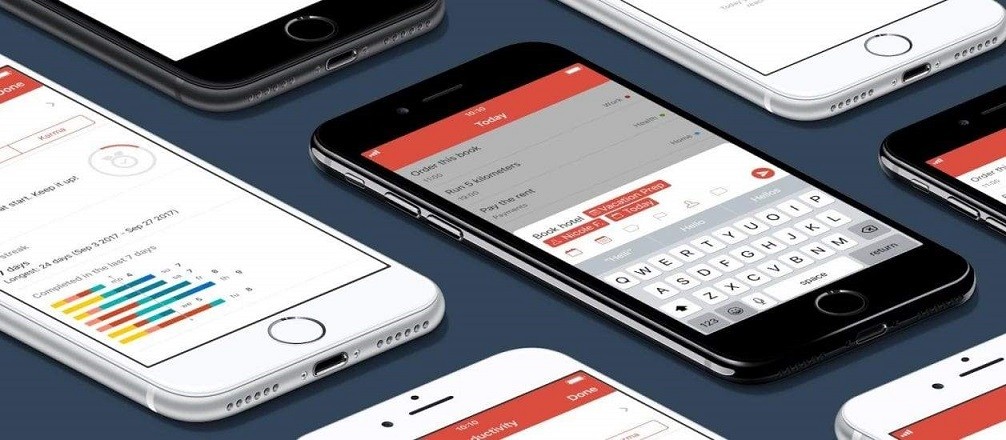 Intuitive, fluid, and productive are among the many positive words that come to mind when we discuss the Todoist app. After all, it gives the users total control and ease of use that surpasses what is available in the market today.
Todoist helps you with everything from your business tasks down to menial tasks, and lets you delegate tasks to others easily by sharing. With Todoist you can integrate tools like Gmail, Google Calendar, Slack, and Amazon making it easy to stay organized.
You can capture and organize tasks as soon as they originate in your mind. Also, keep a tab on your deadlines with reminders or create and build good habits using the recurring feature. You can collaborate on projects with others and track and prioritize your tasks and projects.
Downloading Todoist
Download the app on the Google Play Store by searching "Todoist" and selecting from the search results. Click on the install button to begin downloading the app to your Android device.
For iOS users, head over to the Apple App Store to download. Search "Todoist" and select the correct search result. On the app's page in the app store, select "Get" or "Install" to being downloading.
As for desktop users, you can download the app for the desktop. Only Mac, Windows 10, and Windows Legacy are currently supported. You can always install browser extensions for Chrome, Firefox, and Safari. You can also download the email extensions on Google and on Outlook
Main Features
Free users can see a report of their completed tasks over the last 7 days as a bar diagram. As a premium user, you have access to your own custom productivity trends which allow you to see the progress more vividly. Simply click on the top left bar of the dashboard and view the daily progress bar.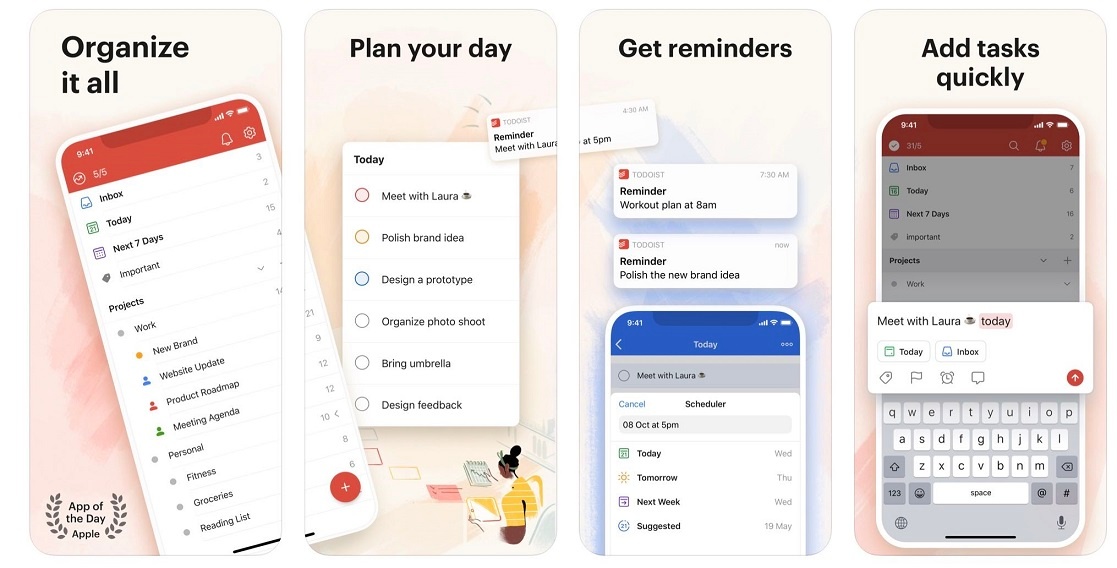 What you visualize, you achieve and better yet, you are even rewarded "Todoist karma" points for getting things done! With every win, you get to the next level in productivity. Start as a beginner and finish at 'Enlightened.'
One of the best features of this app is that it gives you back control over your day. You can get a crystal-clear macro perspective of everything on your notepad. You can "quick add" tasks with the "+" sign, add recurring events like "every Monday", and get a task overview from the dashboard in seconds!
Accessibility
Todoist is currently offered in 20 languages besides English, including French, German, Japanese, Korean, simplified & traditional Chinese, Spanish, and more.
Do you have an Apple Watch or Google Wear Watch? No worries, take your tasks with you right on your wrist, and keep your list close by at all times.
The Todoist website offers downloadable user guides and resources like templates to help you get started. Make the most out of your app with a brief review of the extensive features that are available to you.
How to Use the App
To start, add a new task by simply clicking the "+" or use a shortcut "Q" to open a new window to add the task. Key in the task name and hit "Enter" or "Return". It is widely known that creating a vague or broad task doesn't lead to any productivity and results in procrastination. Todoist has considered this.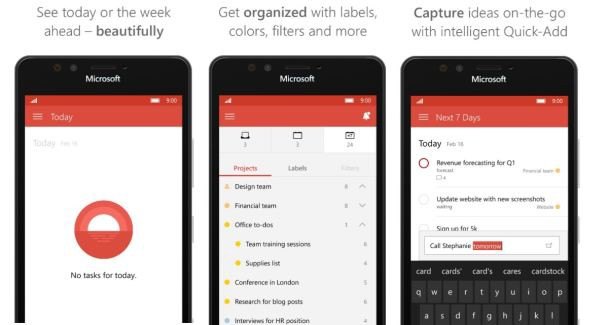 Todoist lets you be specific and create sub-tasks under the main task. Just drag and drop a task under the "parent" task to create a related sub-task. This will allow you to accomplish things faster.
Make sure you download the app on all the devices and platforms with the same account to stay synchronized throughout and able to easily jot down new tasks as well.
Do you want to check a list of completed tasks? Simply click the grey clock icon at the bottom of the task list in a project. In case you wrongly completed a task, you can un-complete it by simply clicking on the checkmark button.
Create Projects
To start a new project, tap the "Add project" at the bottom of your project list, add the project name, choose a color to differentiate it from other projects, and hit the enter key.
You have two layout options to choose from to view the projects: one is "List" and the other is "Board view." Using these layout options is the best way to segment projects into meaningful tasks.
For example, a digital marketer could create one project called "Facebook campaign" and another called "Instagram campaign". They then can create sub-tasks under the project like "create a Facebook ad banner" or "schedule Instagram posts."
Options for Premium Plans
Just like most apps, Todoist is available on a freemium basis. All of the basic operations are free and you don't have to worry about shelling a single penny for up to 80 projects. However, should you use this app officially at work and wish to collaborate with your team, plans start at $3 per month.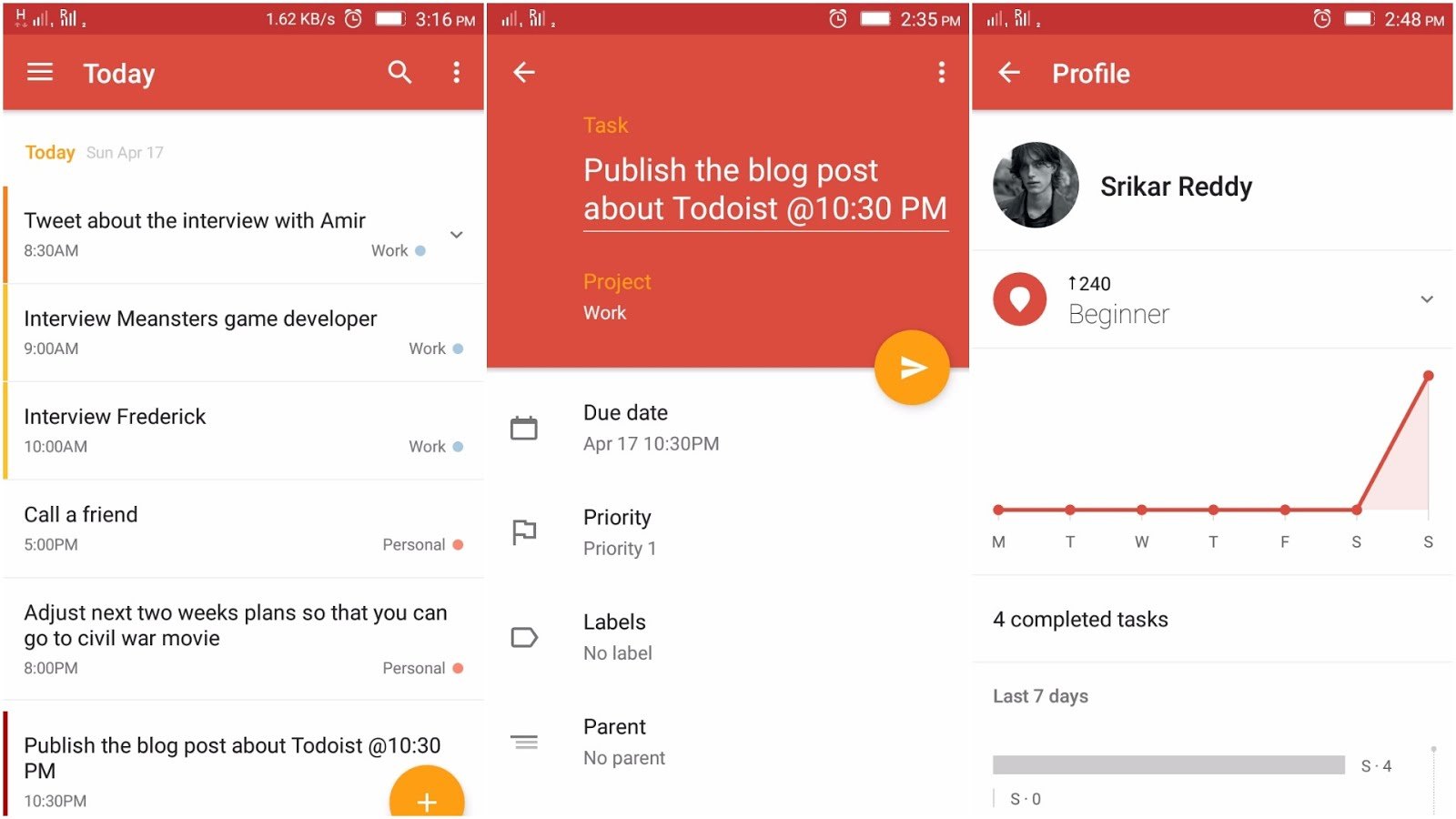 With the $3 plan, you can create up to 300 projects, like "work" or "Facebook campaign", and have up to 25 people work on each project. Apart from this, you get reminders, comments, file upload options, labels, filters, and productivity trends.
However, this plan is billed annually at $3 per month. If you prefer to pay monthly, the price is $4 per month. For medium-sized businesses, the best plan is available for $5 per month, billed annually or $6 per month billed monthly.
You get to create up to 500 projects per user with up to 50 employees per project. Get a dedicated team inbox with admin and member responsibilities. You also get dedicated team billing and priority support.
Gmail Add-On
The add-on feature on Gmail is very helpful as it allows you to simply add a specific email as a task with a single click. This task will then be linked to the specific email, and allow you to quickly find emails that require attention without having to dig through your inbox.
Using labels and filters requires you to pay for the subscription, but you can use a one-level filter at no cost. Go to the projects tab and click on the "+" button to add a task. Here you will be able to add up to 4 levels of priority to the task.
This is a good filter to have so that you begin your day with the high priority, more important things to accomplish.
Chrome Extension
Going a step further in this strategy of tapping content as tasks, Todoist allows you to use an entire website as a task via their Chrome extension!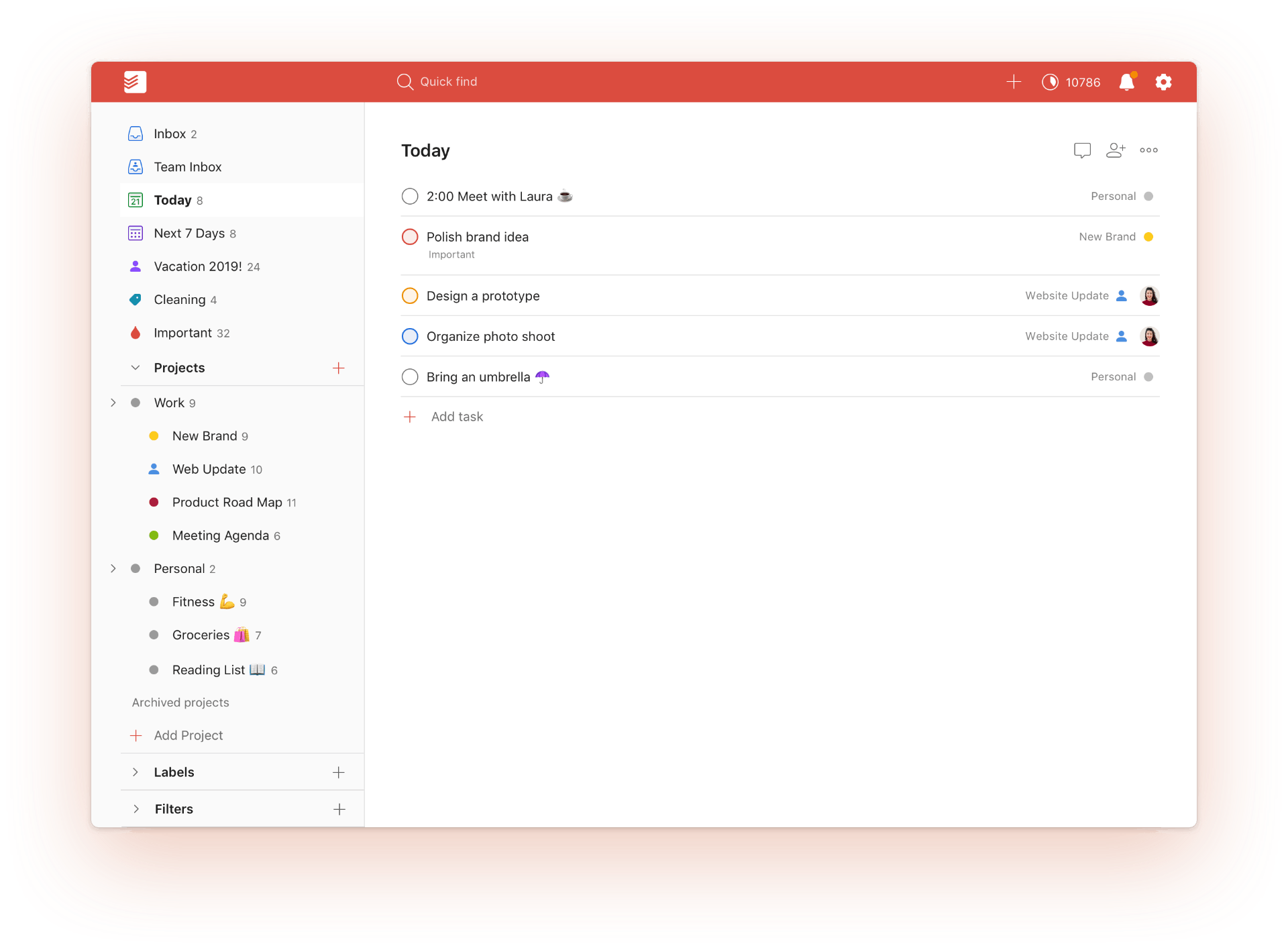 How cool is that? Imagine it's midnight and you are too tired to work on a freelancing task. You can simply click on "Add website as task" and a linked task will be created in under a second! The Chrome extension also allows you to 'Add a section" that is not part of the current project group.
Using Gmail & Chrome Extensions Together
If you have downloaded both the Gmail add-on and the Chrome browser extension, the icons will confuse you because they look so similar, unless you have pinned them on the search tab.
The trick is to see which logo retains its red color when you change browser pages. The one that doesn't change is your browser extension. The one that loses its color is the Gmail-add on and it will light up only on the Gmail page.
Conclusion
Todoist is the hottest to-do list app on the market right now, earning a 2020 Editor's Choice Award from the Google Play Store, and currently being trusted by over 25 million users to accomplish tasks and collaborate on projects with large teams.
While there are reviews on both Google and the App Store complaining that the key benefits of the app are only available to paid users, and free users only get a taste of all it is capable of, the app is still hailed for its flexibility on all devices and keeping things organized across the board.