In the past, making custom invitations was a daunting task; that's why some people choose to hire someone to do it for them. However, the proliferation of mobile apps in recent years opened up the opportunity for ordinary people to create custom invitations by just using their smartphones.
Whether these invitations will be sent out in print or digital form, the important thing is for you to be able to create a beautiful design while communicating the important details of the event. This article will discuss ten of the best mobile apps that will help you make the custom invitations you desire.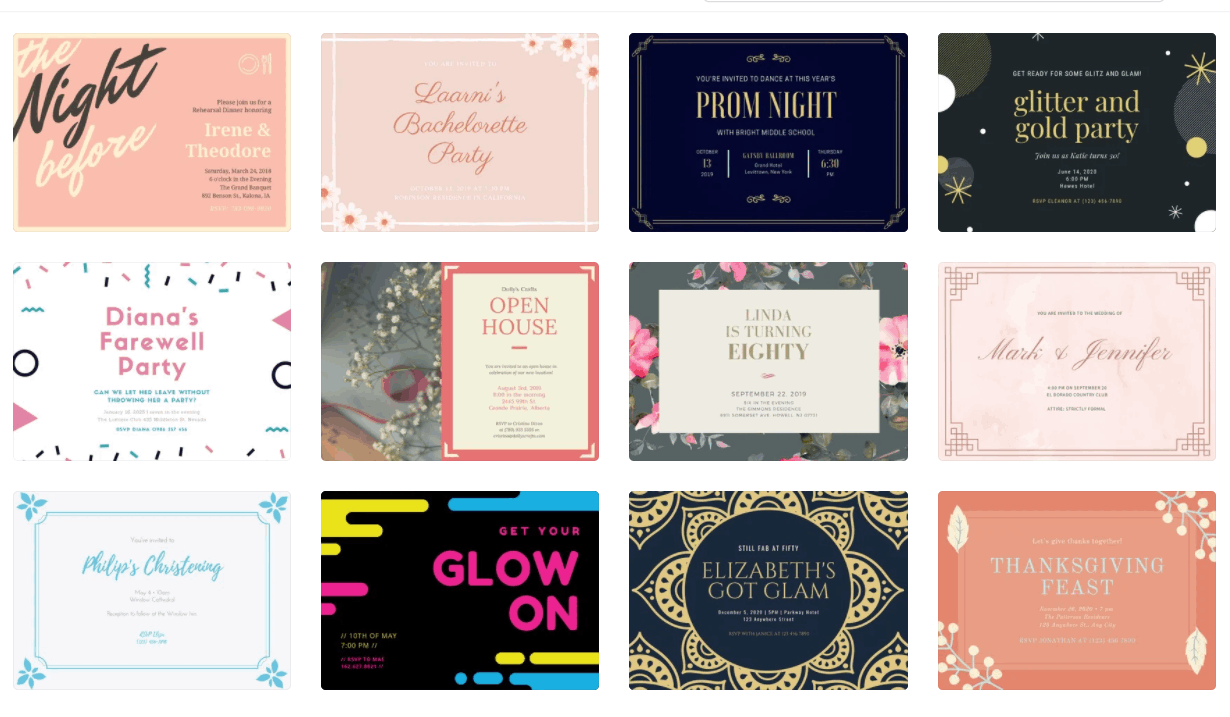 Canva
I have been using Canva for years now, particularly when designing social media posts, and I consider it one of the best design tools I have ever used on mobile. Canva is a very flexible app that can design almost all kinds of media, including invitations.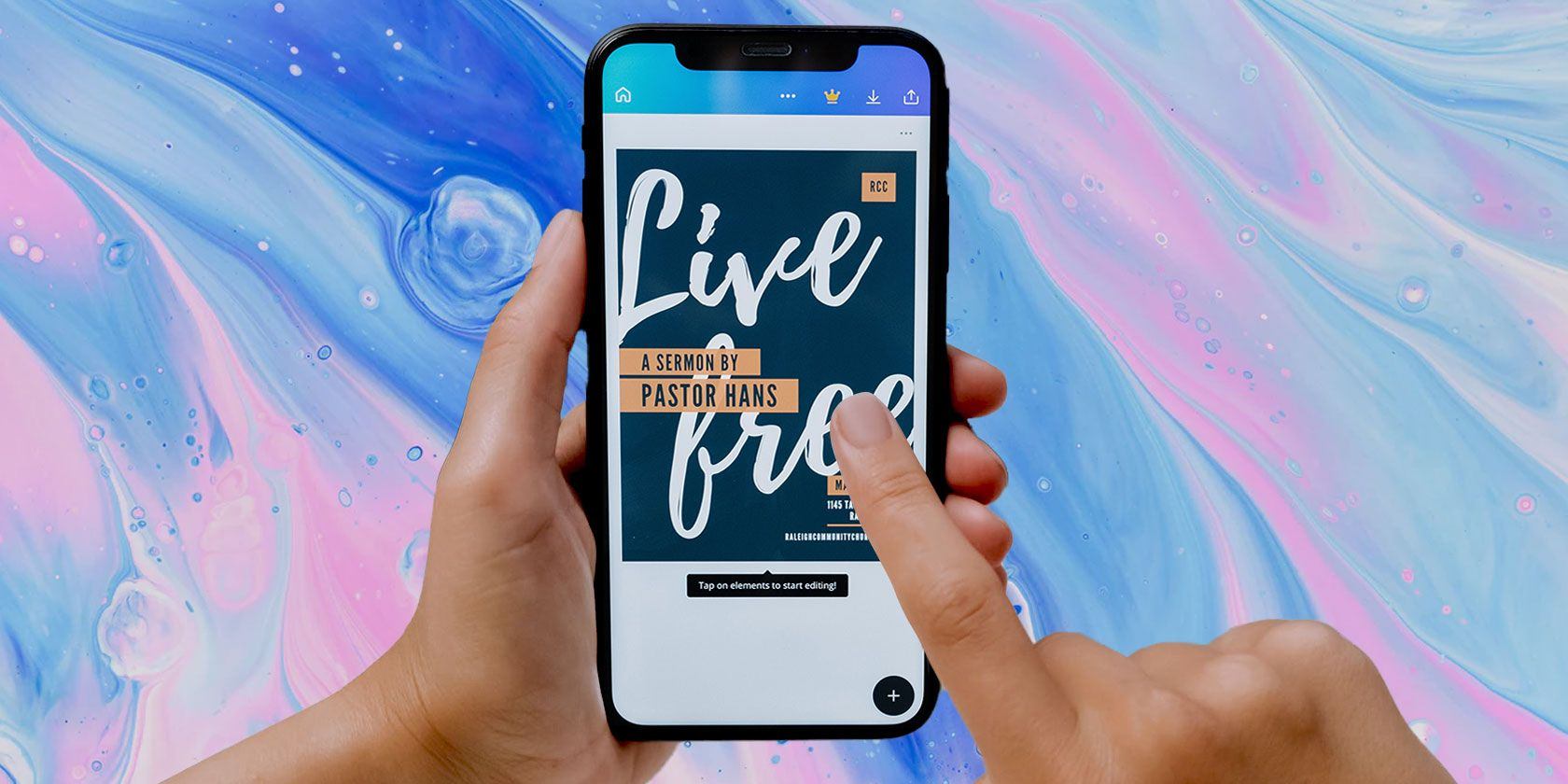 Even with the free version, the app still provides many tools for you to use in designing custom invitations, including templates, fonts, borders, and even free-to-use images. If you decide to subscribe to a Pro plan, the amount of content you'll gain access to will be enormous.
Using the app is as simple as tapping on an element to edit or remove it. You don't have to worry about forgetting to save because the app automatically saves on your device and sync for access on other devices. Canva is available on the Google Play Store for Android users and the Apple App Store for iOS device owners.
Adobe Spark Post
Similar to Canva, the Adobe Spark Post app is an all-around graphic design tool that requires no professional skills to use. Unlike other Adobe design software that tends to be complex and has high learning curves, the Spark Post app is very user-friendly.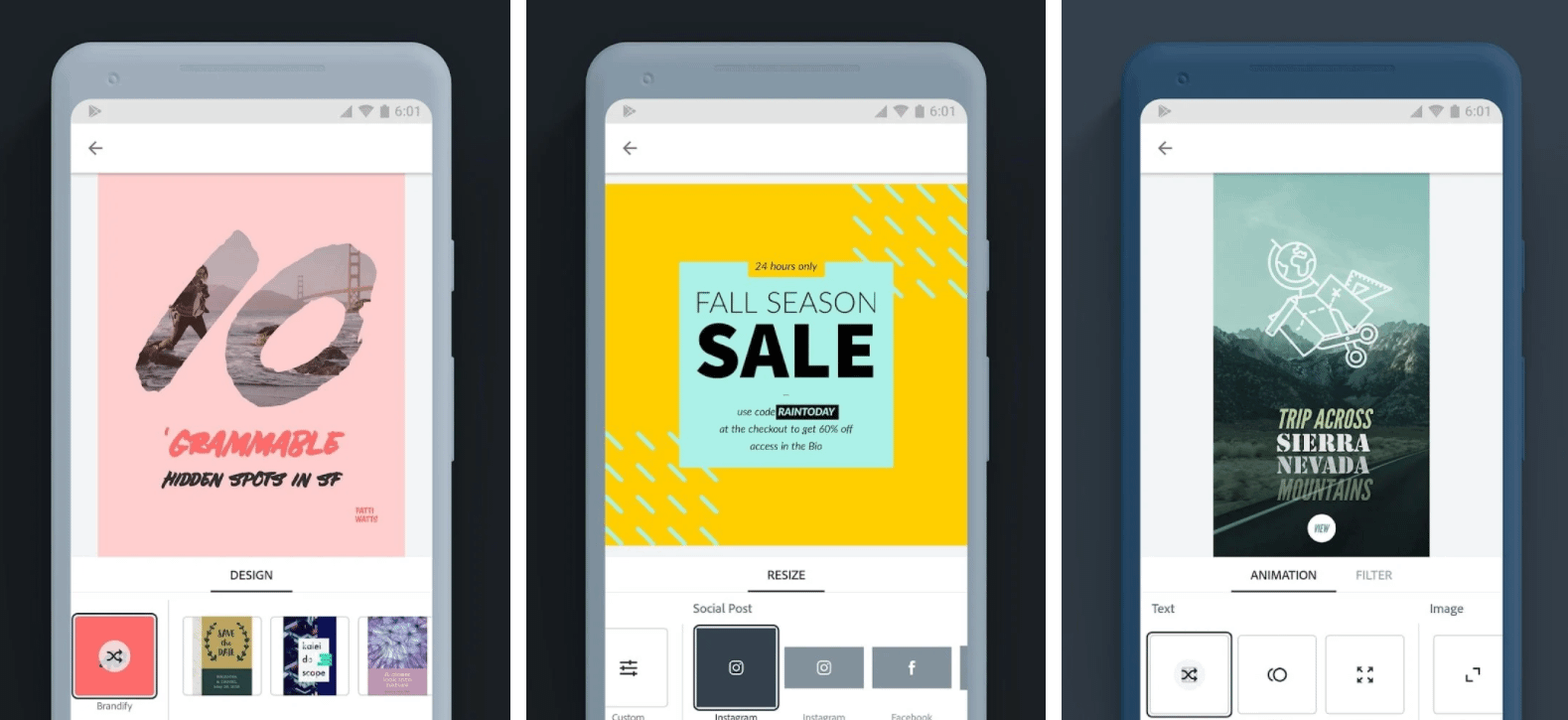 The app provides professionally designed templates that can easily be customized using a few taps. It's easy to insert images, add texts, and apply design filters to create graphic designs that would best suit the event you're making the invitations for.
Adobe Spark Post is free to download and use from the Apple App Store for iOS users and Google Play Store for Android users, and it even offers a free trial for its premium version. Its premium subscription, which provides more features and content, is priced at $9.99 monthly and $99.99 yearly.
Invitation Maker By Invitd
While the first two entries on this list are all-around graphic design apps, Invitation Maker by Invitd was specifically developed for creating simple invitations that can be printed or sent through text or online. It even features an RSVP tracker to let you know who's coming to your event.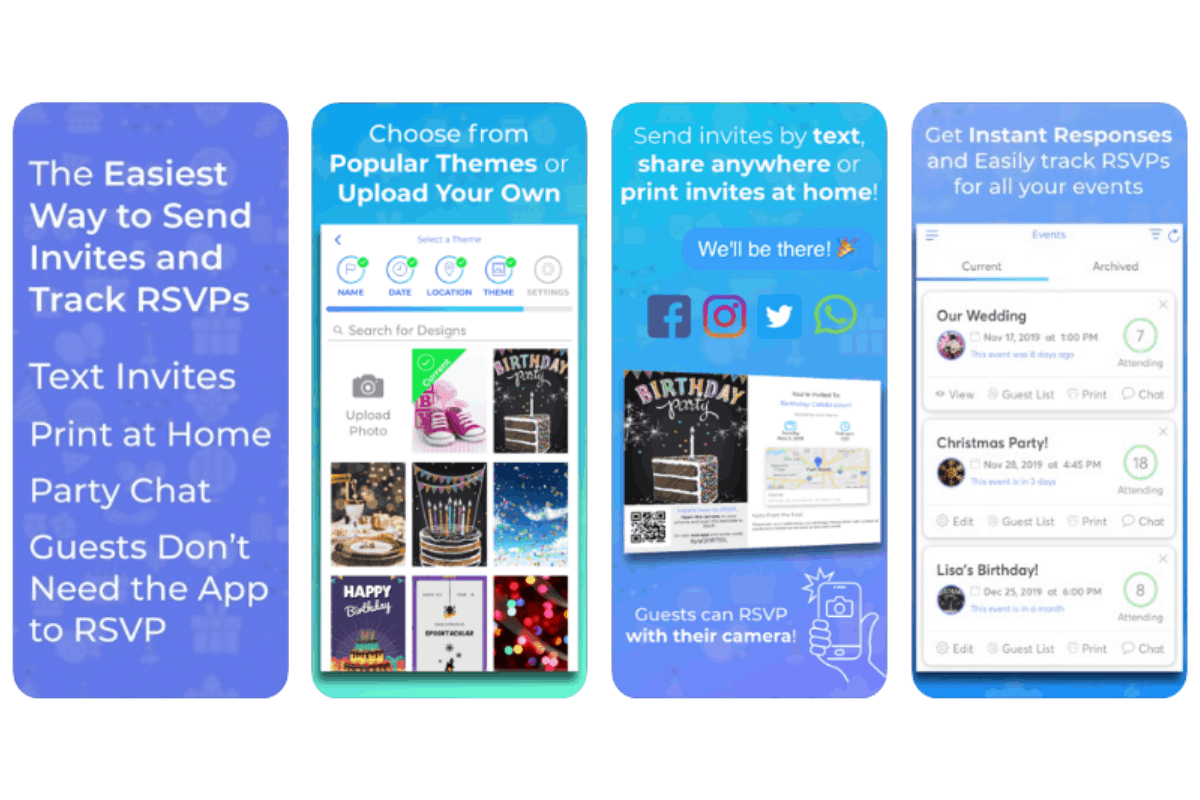 I like the simplicity of the app's user interface, and it goes well with how it presents itself as a simple invitation maker. While available designs may not be as numerous as Canva or Adobe Spark Post, Invitation Maker by Invitd still has a lot to offer in terms of customization.
The app is free to download but offers a premium plan of $3.99 monthly or $24.99 annually. Android users will find it on the Google Play Store, while iOS device owners may download it from the Apple App Store.
Invitation Maker By Greetings Island
The Invitation Maker app developed by Greetings Island offers a comprehensive lineup of invitation card designs, from anniversaries and birthdays to graduations and weddings. These pre-made templates are easily customizable, and you can edit elements such as text positioning, numbers, and color schemes.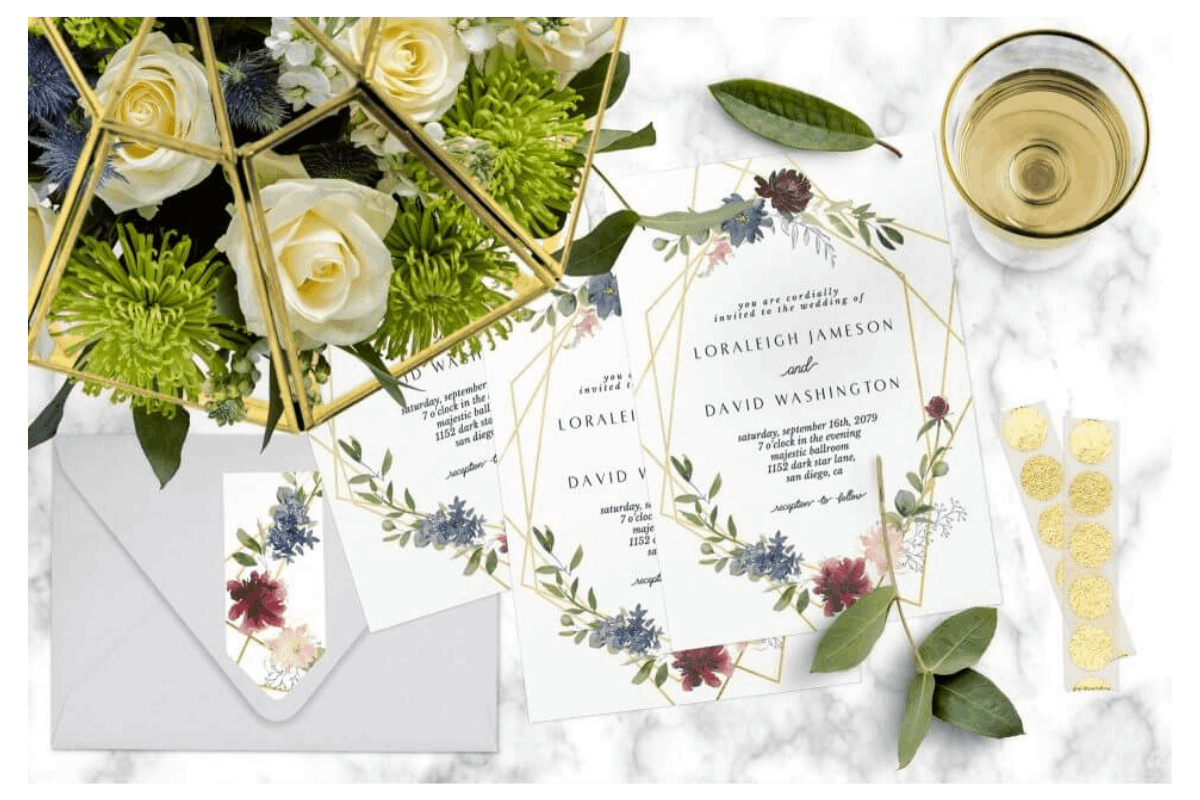 However, there are limitations to how much customization you can make on the templates, including changing the image background. This means that selecting the template for your project is critical in the final design.
The app is free to download and use, but a premium version removes the ads and watermarks and gives access to all features and templates, costing $2.99 monthly or $23.49 annually. It is available on the Apple App Store for iOS users and the Google Play Store for Android users.
Desygner
This graphic design app is a great yet simple tool for creating designs for various projects, such as flyers, banners, and invitations. Anyone can use it as you only need to drop and drop elements into your project and it even allows working on different layers.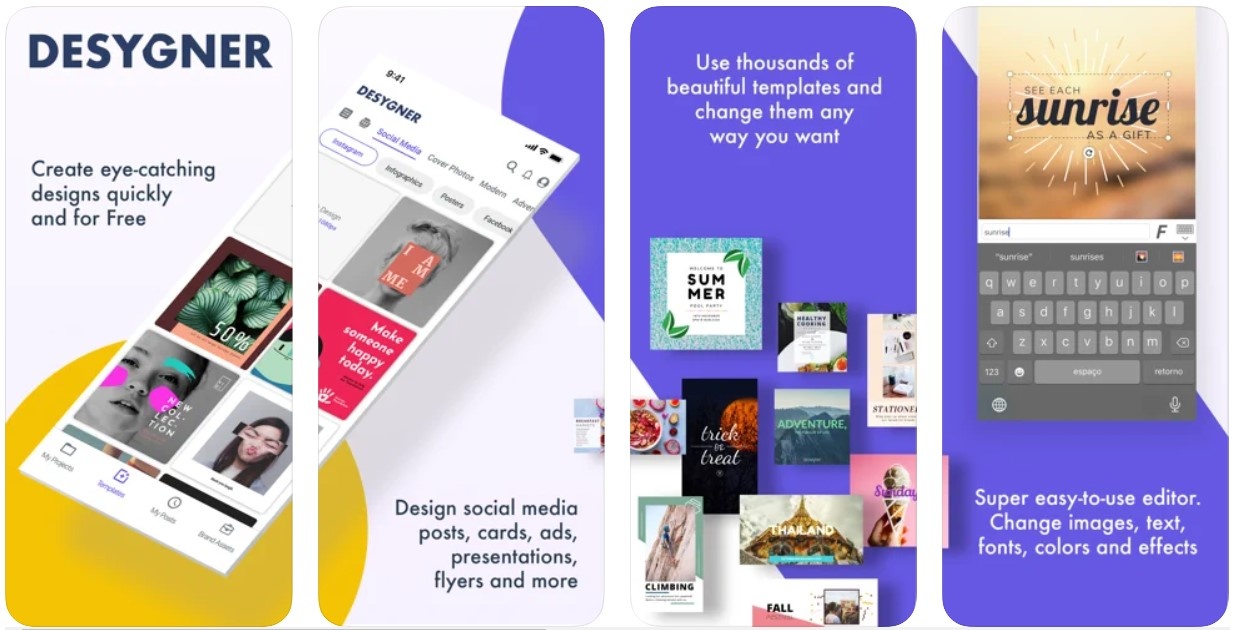 Available templates on Desygner are designed to fit the A5 sheet format, and saved files are set to the ideal resolution for printing your finished products. You can save the design to your device's gallery or even share it via email or social media if you're starting a digital project.
Desygner is free to download and use, but a Pro+ subscription can be purchased for $9.99 monthly or $59.99 yearly to be able to use all models, Shutterstock images, and schedule posts on social networks. It's available on the Google Play Store for Android and the Apple App Store for iOS.
Paperless Post
From the app's name, Paperless Post was developed to cater to those looking to design things like online flyers, invitations, and greeting cards. You can even make invitations for virtual events and add a Zoom or video link to them, making it more convenient for attendees.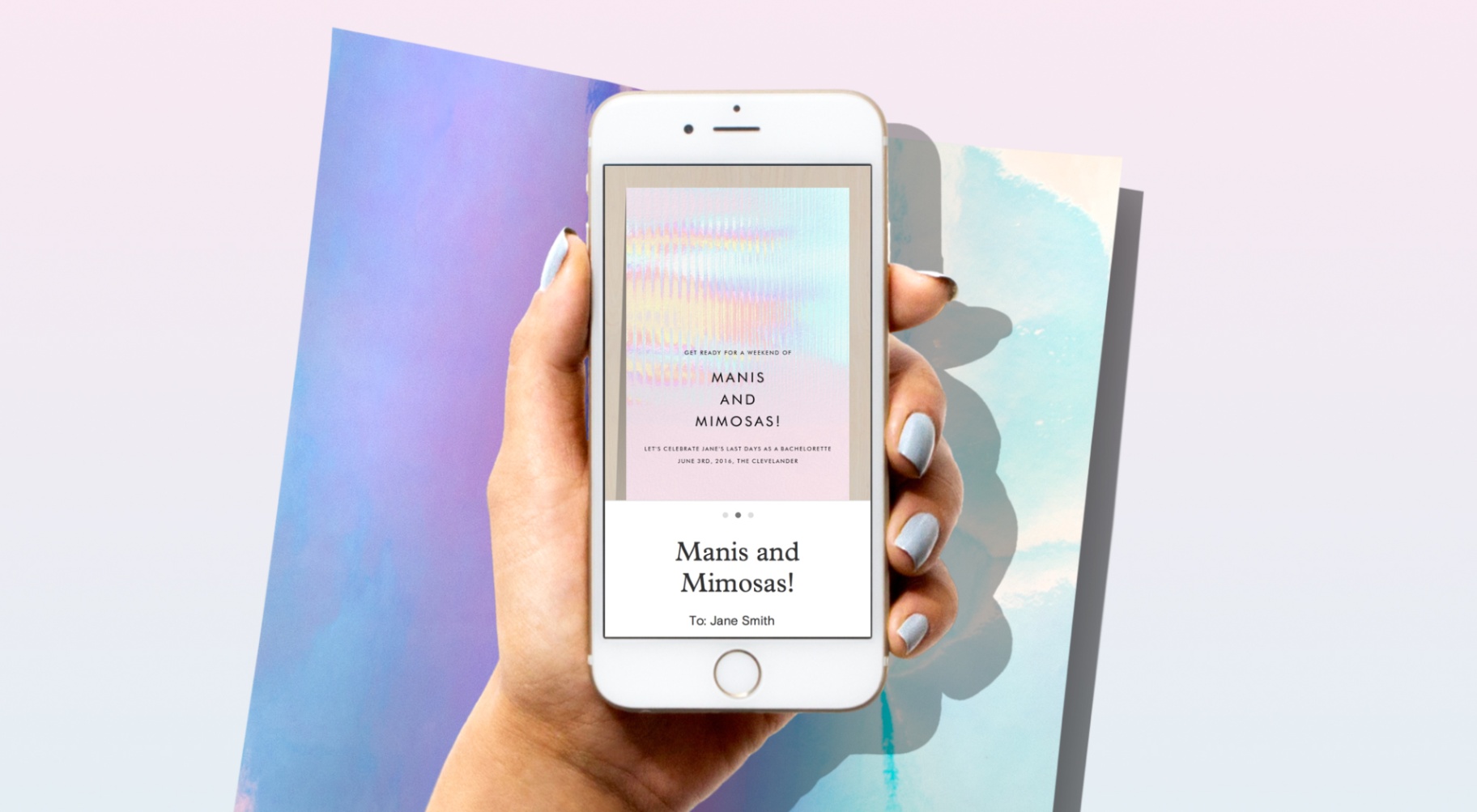 Aside from editing pre-made templates for parties, professionals, weddings, anniversaries, and weddings, you can also upload a design that you made before using the app and edit it there. Paperless Posts also has a feature where you can monitor those who have already RSVP'd to your event.
You can download and use Paperless Post for free, but you can make in-app purchases to send additional invitations beyond the limit. Android users may download the app from the Google Play Store, while iOS users can get it from the Apple App Store.
Evite
Another quick and easy way to create electronic invitations that you can send via text message or email is the Evite app. It has thousands of free digital invitation templates for small and large occasions to search by event category or keyword. You can create invitations in a matter of minutes.
Evite enables you to track not only real-time RSVPs but also those who have viewed your invitation. Aside from RSVPs, you can also send updates and reminders to everyone or only those who haven't responded yet. Evite also allows users to skip templates and create their own invitation designs from scratch.
Evite is free to download from the Apple App Store for iOS users and the Google Play Store for Android users. There are two types of subscriptions, Premium, and Pro, which are both ad-free. Premium allows customized virtual envelopes, stamps, and liners, while Pro allows users to invite 2,500 guests.
Invitation Maker By Hangzhou Lemi Network Technology
This app from Chinese developer Hangzhou Lemi Network Technology is for those who want to create non-static and interactive digital invitations. The Invitation Maker app lets you integrate invitations with background music, multiple pages, contact buttons, and guest tracking.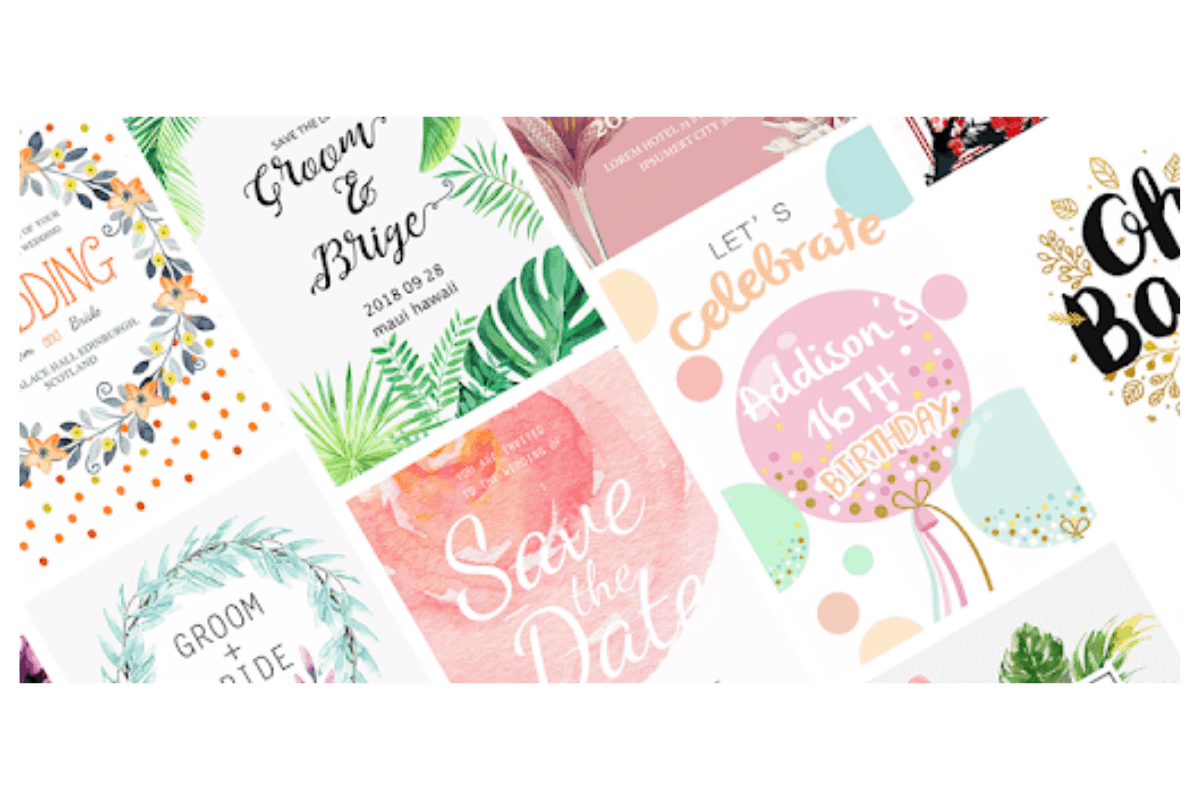 The invitations you will create from this app act as a web page with different pages and allow recipients to interact through contact buttons. There are several templates available per event category, and they can be customized to your preference. You can also make a video with a shareable link.
Invitation Maker is free to download and use, but it offers a one-year VIP membership to use all features and templates for $23.99. The app is available on the Google Play Store for Android device owners and the Apple App Store for iOS users.
Hobnob Invitation Maker
Hobnob is another invitation-centric mobile app that you can install on your device to create online invitations in a few minutes. The app promises immediate RSVPs as these invitations are sent out via text or email. Guests don't need to download the app, and they only need to reply YES or NO to RSVP.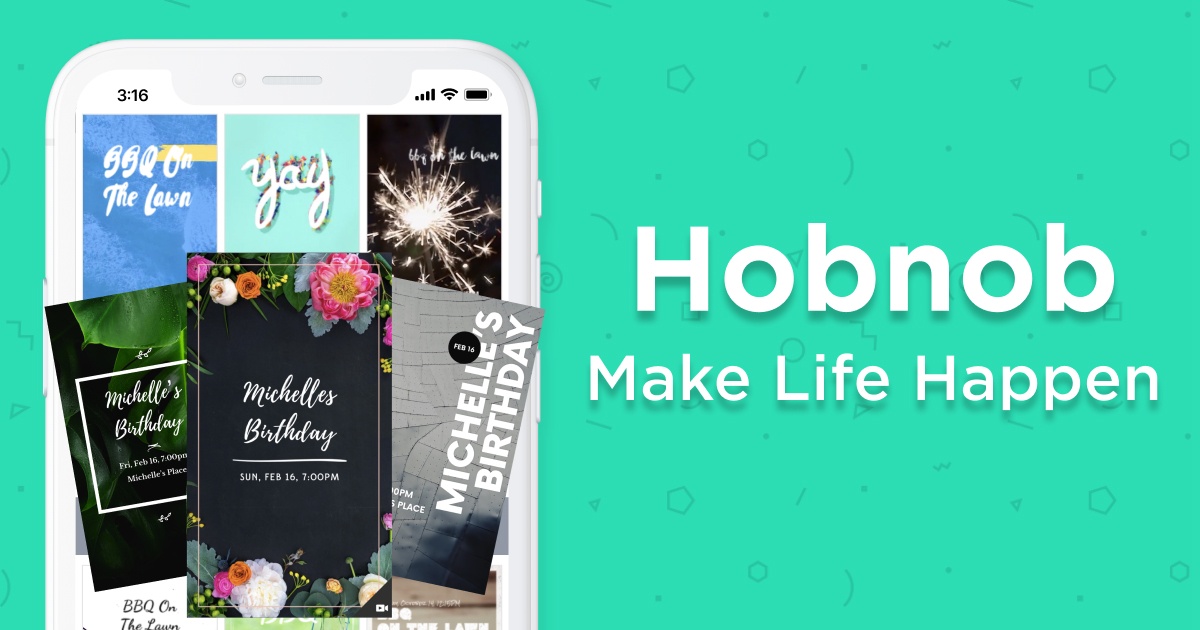 If your guest also has the app, you can talk to them via the chat feature and even send them the location using maps. A day before the event, Hobnob will send a reminder to your guests, along with a link and directions to the venue.
While the app is free to download and use, it offers in-app purchases that grant greater access to features and increases the maximum number of invites sent per month. The Hobnob Invitation Maker is available on the Apple App Store for iOS users and the Google Play Store for Android users.
Ink Cards
Last but not least among entries on this list is the Ink Cards app from Sincerely. This one has a bit of a twist because you would design your own invitation cards using the app, and the company will print them for $2 each and send them to anyone and anywhere you want without any shipping fee.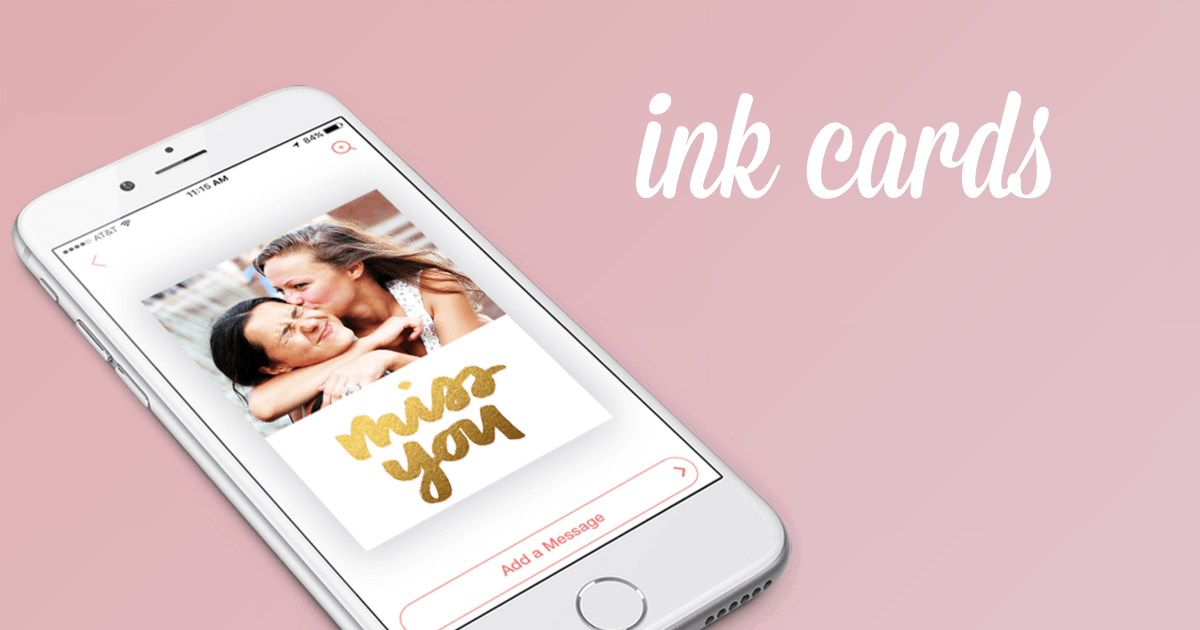 I like the idea of making a personalized design and having it sent directly to the guest. The cards are printed on thick, glossy 5×7-inch cardstock at 300 dpi resolution. Delivery could take 3-7 business days in the US and Canada and one to three weeks in other parts of the world.
You can download the app from the Google Play Store for Android and the Apple App Store for iOS.
Conclusion
All of the apps listed in this article can help you create the custom invitations that you envision. When choosing which to install and use, make sure that you know what you want from the app and you've decided on the kind of invitation you want to send out.
You can always use a combination of these apps to achieve your desired results. The important thing is to invite people that you want to wholeheartedly share the event with.