In a world where our access to technology is only expanding, being able to learn new things from home has almost become a trend.
It is especially easy these days to learn musical talents from the comfort of your home – doing so by using mobile applications equipped with lessons, tutorials, and more.
How then do you learn to play the piano? This article shares a fun and exciting way to learn the piano with the Simply Piano app. It details the app, how to use it, its features how to download, how to use it, and lots more.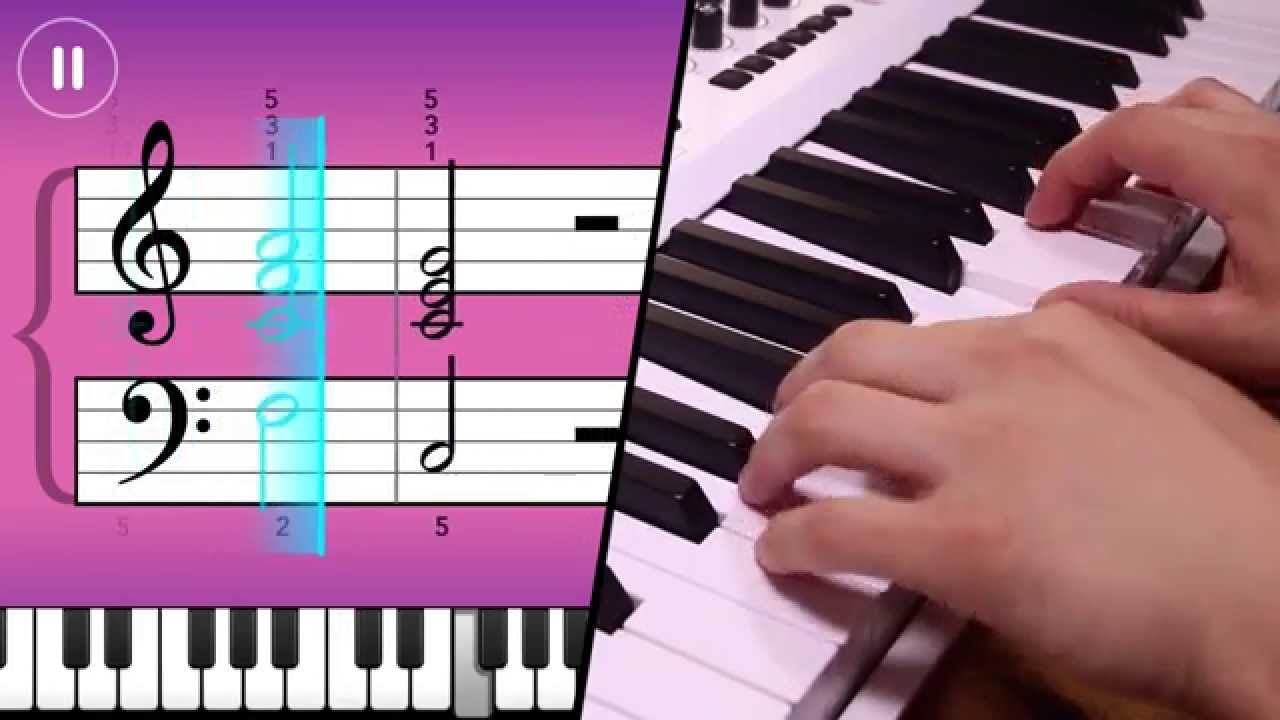 About the App
Simply Piano is an app that promotes learning and playing the piano for people of various levels of experience (beginners, intermediates, and experts). It listens as you play along and can tell when you've made an error.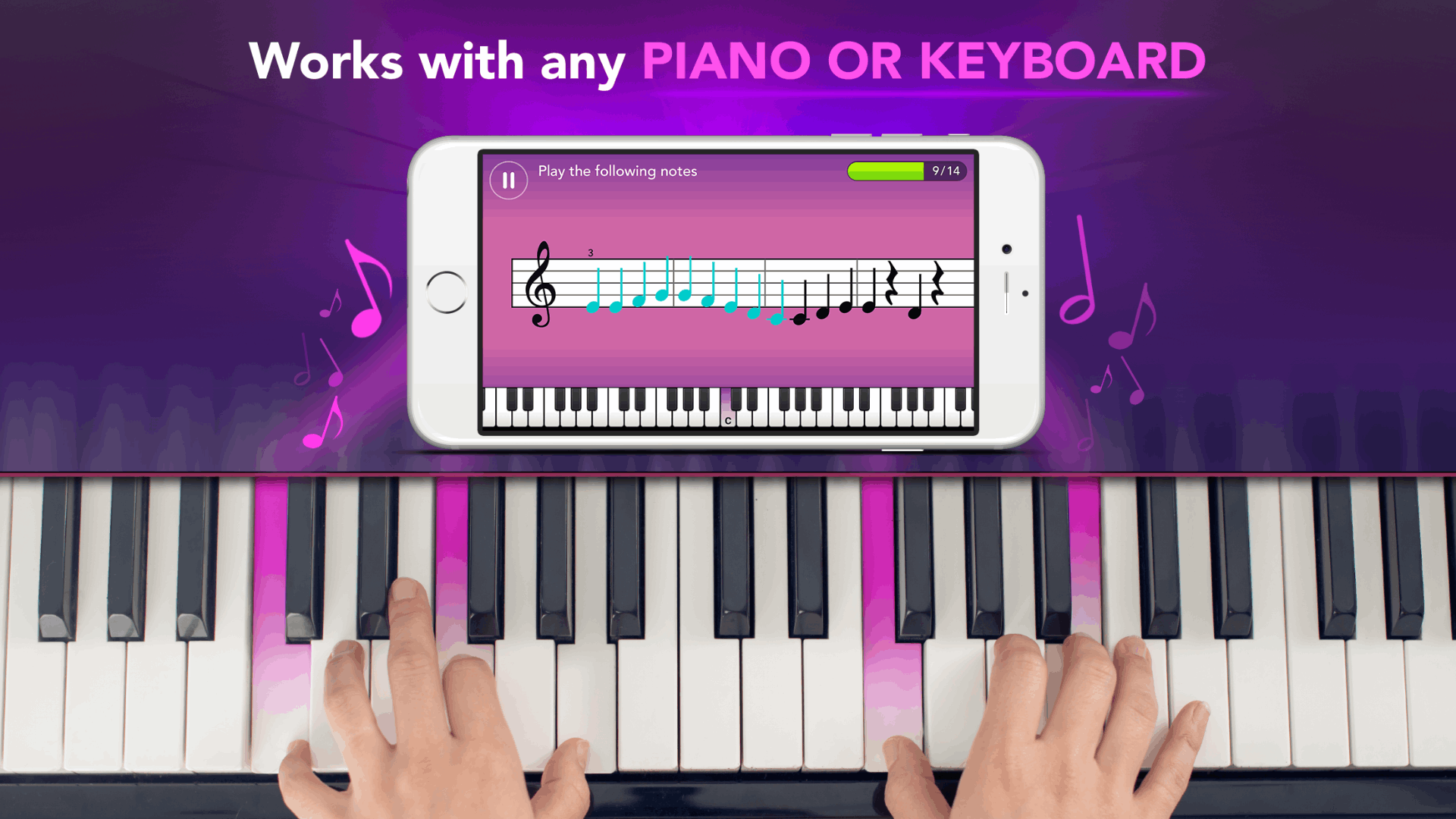 It can be used for solo practices, where the app acts as the instructor and progress can be checked with continuous play. It can also be used as a tool to enhance piano lessons.
The app is developed by JoyTunes, a company that prides itself on developing excellent and popular musical apps like the Piano Maestro and the Piano Dust Buster. Simply Piano was released on the Google Play Store in 2017 and has gained over 10 million installs and millions of active users since then.
It is a learning app that currently has 27 courses and hundreds of songs to practice from. It makes users set goals, progress, and see results through the app. You advance from soloist to chord streams and take basic lessons to get a foundation on how to use the piano.
How to Download
Unlike some other self-practice apps, this app is not accessible on a laptop or desktop. Learning the piano comes from using the apps on Android and iOS devices. That means you can only use tablets or phones that run on either of the operating systems to use the app.
To download, head to the Google Play Store or Apple App Store for your appropriate device. Type in 'Simply Piano' on the search pane, and select the first app it displays from the list of results. When on the installation page, click the install button, and accept all requirements for successful download and installation.
Features of the App
Simply Piano contains fun courses that take a newbie who knows nothing about the piano or its keys, to an expert with mastery and confidence in handling various notes.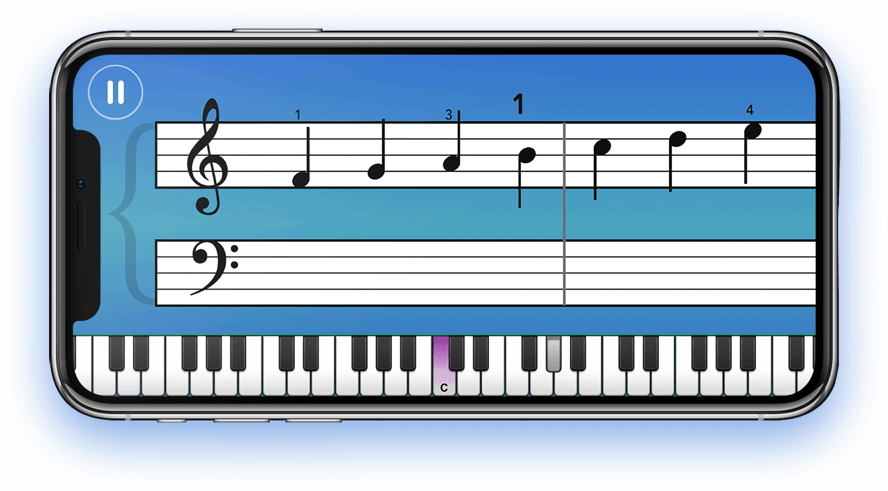 It has various types of songs like "All of Me" by John Legend, "Imagine" by John Lennon, "Chandelier" by Sia, among many other great songs.
It detects the sound you make from your own piano and follows on as you play. Pretty cool, right? Practicing along with a planned structure makes it exciting.
Digital Piano
What if you do not have a piano or keyboard at the moment, and you know quite well that procrastinating will only push you further from achieving your dreams?
The app allows you to turn your device into a piano to use and practice with. What is left is to start tapping the keys on your screen, and learn how to play. Although this helps in learning the names of the keys and some general piano knowledge, mastering with a physical piano is best.
The app also offers minutes of workouts and provides printable sheet music, so you don't have to stare at the app all day if you don't want to. With the workouts, you practice the lessons from the course and see real progress.
How it Works
How does the app listen to the sounds that come out from the piano and detect correctly which keys are played? Among the requirements for the app is to be able to access the microphone of your device when it is being installed.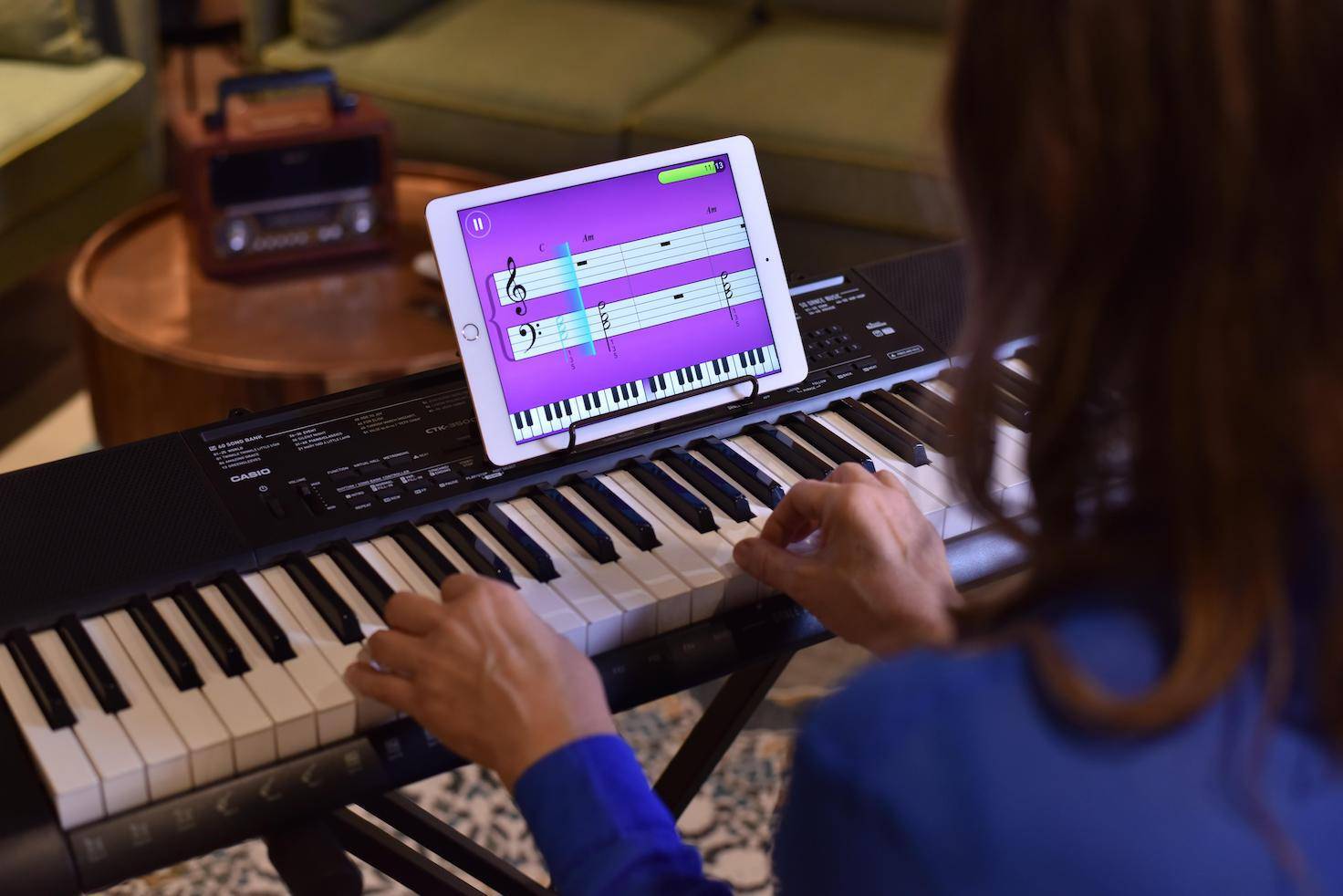 When using the app, your device mic is turned on, and the sounds from the surrounding area are collected and processed with the app's technology. It also processes sounds using a USB MIDI cord, if you are using a keyboard rather than a piano.
The app's acoustic note recognition technology listens and gives instant responses to the keys being played. Even with background distractions, this technology responds to only sounds made from the piano or keyboard, so you do not always have to play in a completely quiet environment.
How to Use the App
After successfully downloading and installing the app to your device, opening the app is the next step. You will be prompted to create an account if you do not already have one, and you get to choose your level of experience, and any goals you aim to achieve while using the app.
Goals like 'Looking for something fun to do,' 'Learn the basics of piano,' or 'Play chords' are among the options. You can even select multiple goals. Then, set up your profile by inputting details such as your name and age. You can link up to five profiles to one account.
Using the App
After your profile is all set up, you can start having fun. The courses have an intro video that explains what would be taught in the courses. For beginners, there are basic courses that start from scratch describing the keys and the sound created from them, all the way to playing full courses and songs.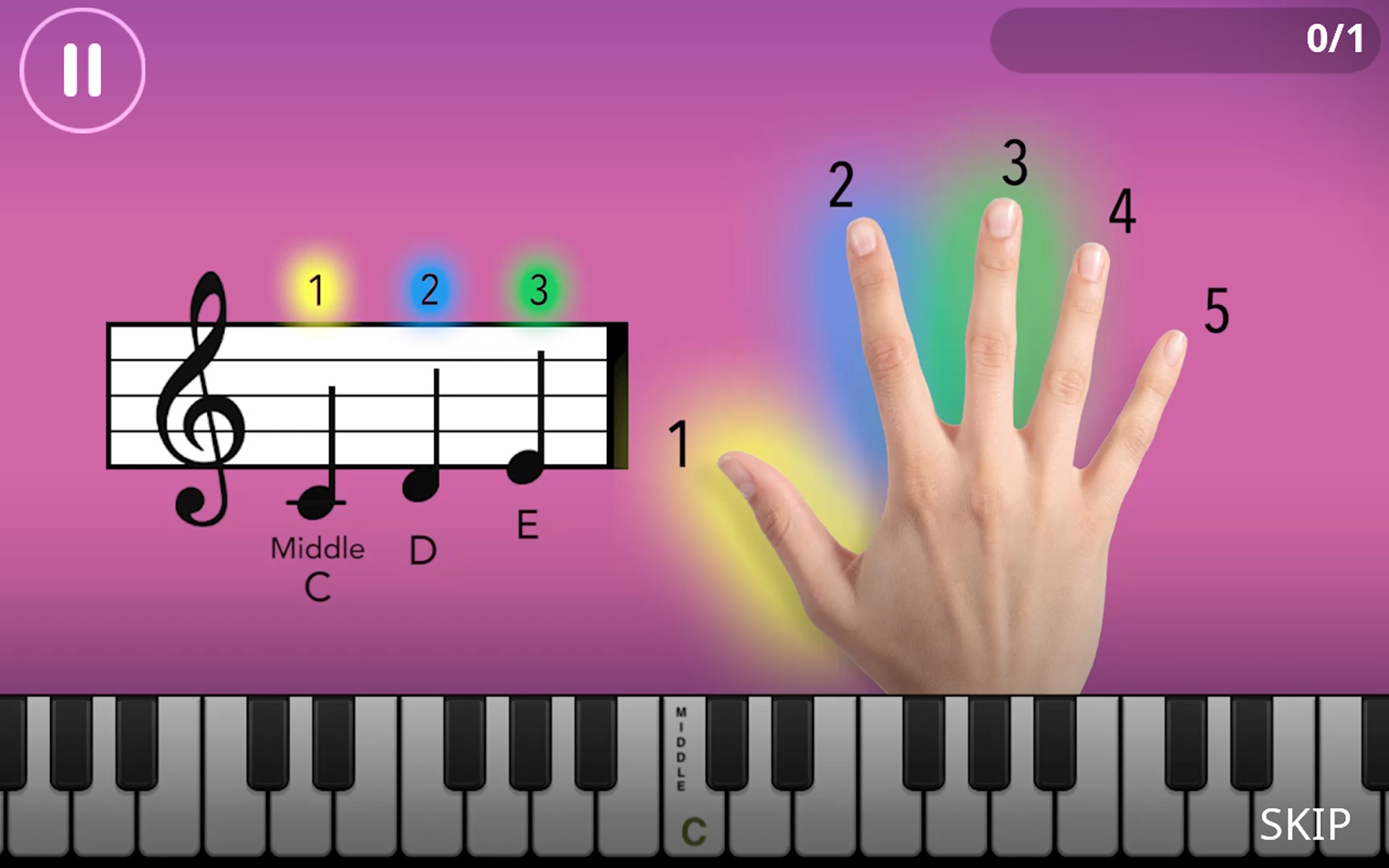 The courses are in succession and are properly planned to help you improve with every course taken. There are 27 courses in total taken over two years (advancement like a full course piano lesson). Spend your time taking real-time courses and get instant feedback on your progress from the app.
Subscription
Simply Piano offers subscription plans as well as free plans. Like most apps, the free course is limited in features, and in this case, has fewer courses. You can use the free plan, but again, if you really want to get better at playing piano, you should consider opting for the full course library.
The more robust subscription plan gives you access to the rest of the courses, and you can opt-out anytime (should be at least 24 hours before the next month's billing). The subscription plan is a $19.99 regular monthly plan but paying for a bundle plan of one year or six months makes it cheaper.
The yearly plan is $119.99 while the six-month plan goes for $89.99. Also, you can pay monthly with the regular monthly plan of $11.99 or three months for $59.99. In all, choosing the yearly plan or the six-month plan is a good offer.
Tips
Type of Device to Use: For whatever device you intend to use, the bigger the better. With a larger screen, you get to view the keys on the app properly and avoid straining your eyes while balancing the device on top of the piano.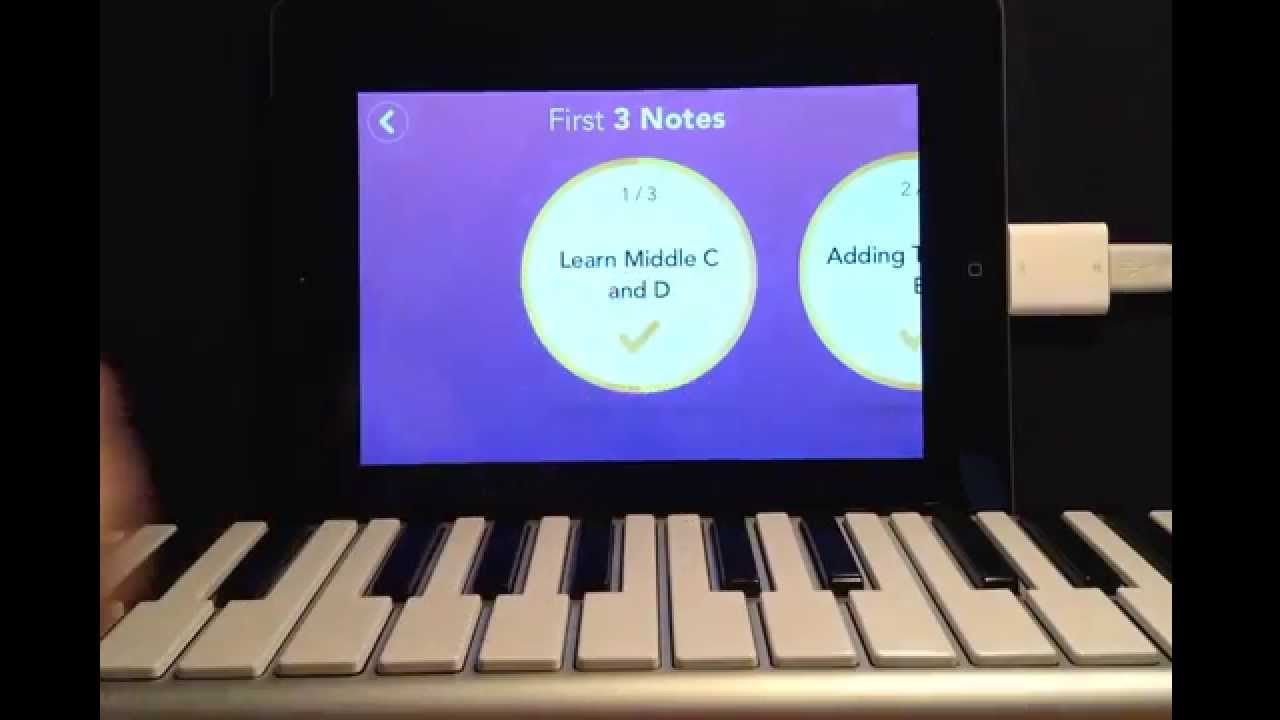 Since the app is not available for desktop, using a phone with a larger screen, or better still using a tablet, is advised.
The Best Plan: All plans depend on how long you want to learn how to play. But considering the complete course of two years, the yearly plan of $119.99 is by far the best deal. If you cannot afford the one-year plan all at once, a fair deal is the six-month plan of $89.99.
Updates: Always keeping an eye out for updates is always important as they come with bug fixes and new features that create a better user experience.
Reviews
Now, let us talk about the app more, and look at it from the user reviews that have been given so far. The fact that Simply Piano takes users from a spot where they do not know anything about the piano, to an experienced player is true. Its courses have an easy transition from low grades to masters.
The workouts are another good thing they offer as they help to solidify what has been learned from a course. The app also provides a 'recap' where a summary of the previous course is taken. Another way to ensure that lessons stick and are learned fully.
It takes two years to complete the entire program of 27 courses. While this may be seen as slow, it is recommended by the app so that gradual progress will be achieved and monitored. That said, for someone that prefers to go faster, the commitment to the program might reduce the time.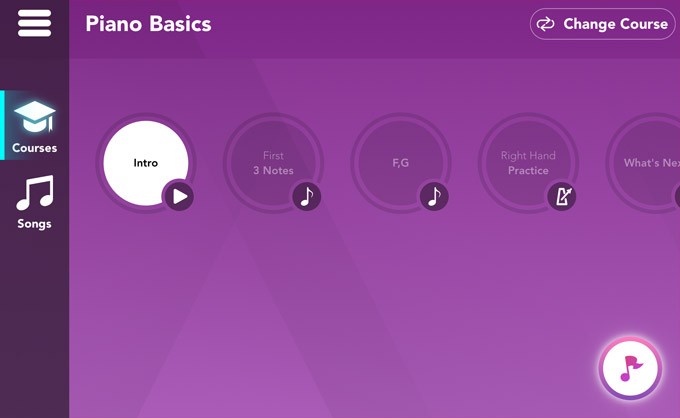 Conclusion
Learning to play the piano can be a daunting task to take on. However, Simply Piano makes it easy with their fun, functional app and constructive learning schedule.
While you still need a mobile phone or tablet, and a level of commitment and willingness to continuously practice, you too can become a master pianist in time with the Simply Piano app.