Some people say that the emergence of mobile devices has killed the art of handicraft and has turned away younger generations from learning things like crocheting. Meanwhile, some more traditional people who like handicrafts have no desire to keep up with new technologies like mobile apps.
However, there are still people who love to crochet and make use of mobile apps. For these people, the Crochet Stitches mobile app for Android devices may be the perfect app for people that love both crochet and technology.
This app could help a lot of people to learn new crochet stitch patterns and because it's a mobile app, learn in a very convenient way. In this article, we will discuss what the Crochet Stitches app is, its features, and how to download it to your mobile device.
About Crochet and How it Differs from Knitting
Understanding the Crochet Process
How Crochet Apps Can Help
Examining the Crochet Stitches App for Android
Downloading and Installing the Crochet Stitches App on Your Device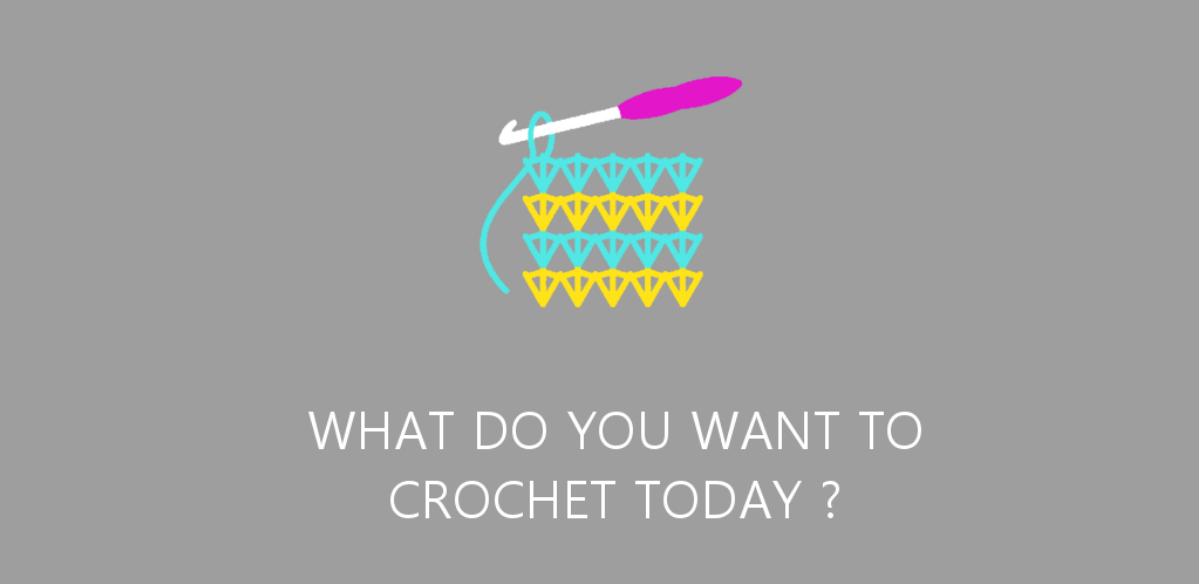 About Crochet and How it Differs from Knitting
In order to understand what the Crochet Stitches app has to offer, it's important that you familiarize yourself first with what crochet is. Crochet refers to a process of making textiles that involve the use of a crochet hook in interlocking loops of yarn, thread, or other materials.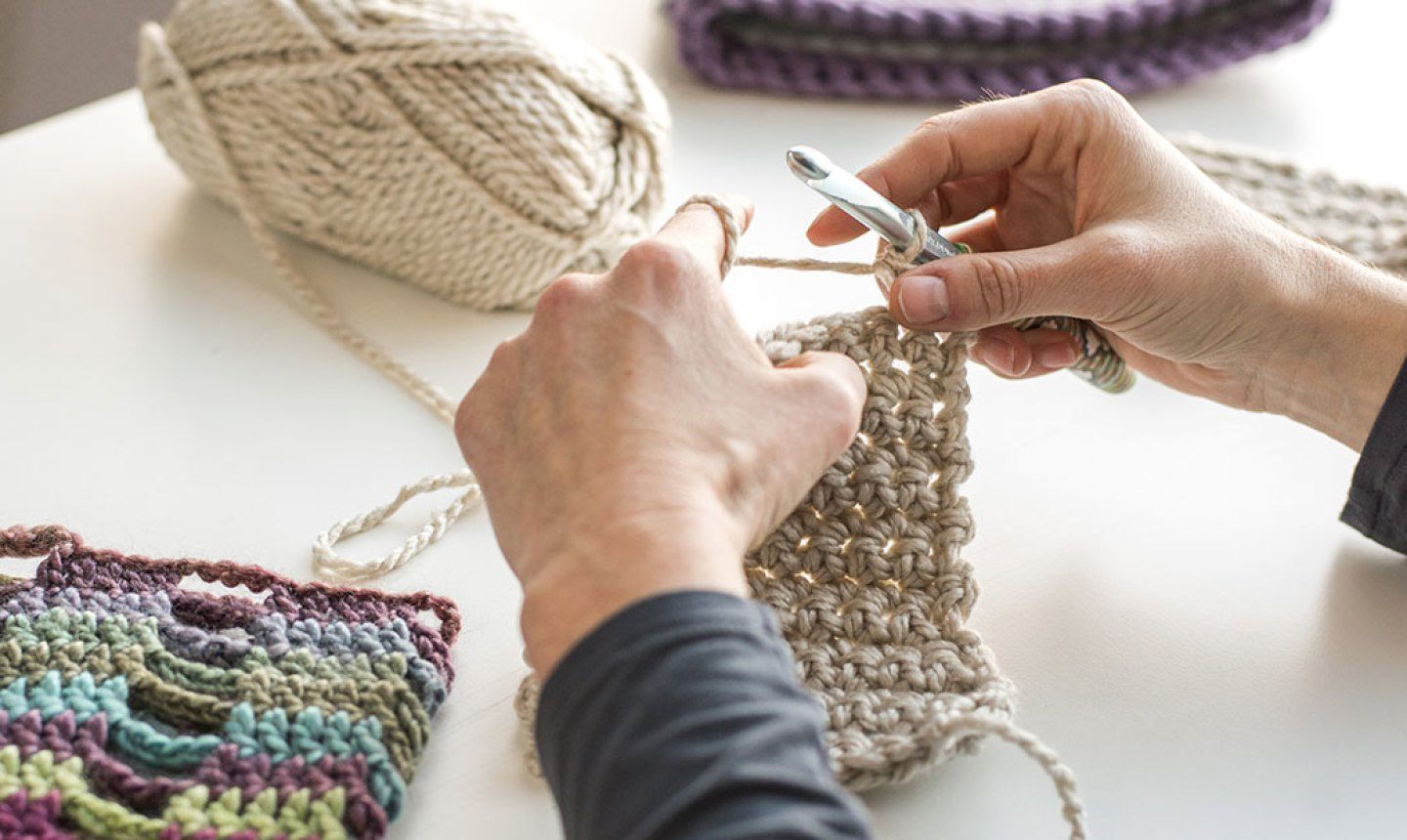 The term "crochet" came from the French word that means "small hook", which is basically what you use to crochet. These hooks can be made from various materials, including plastic, bamboo, wood, or even metal.
Crochet differs from knitting not just with the tools needed to do them but also with the way stitches are made. A crochet stitch is completed before a starting a new one while knitting stitches are kept open at a time.
However, a few variants like Tunisian crochet and broomstick lace keep multiple stitches open.
A Brief History of Crochet
There have been discoveries of knitted textiles from as early as the 11th century CE but the first substantive evidences of crocheted fabric were from Europe during the 19th century.
The Dutch magazine Penélopé was the first to publish crochet instructions 1923 that used the term to describe the craft in its modern sense. During the Great Irish Famine of the 1840s, crochet lace work was introduced as an alternative source of livelihood.
The end of the Victorian era in the 1890s brought about changes in crochet fashion and in the new Edwardian era between 1910 and 1920, crocheted laces became more complicated in stitching and elaborate in texture. Crochet eventually waned in popularity but has recently re-emerged.
Understanding the Crochet Process
Making a crochet fabric typically starts with doing a slip-knot loop on the hook though other methods also include a magic ring or simple folding over of the yarn. It is followed by pulling another loop through the first loop and repeating this process until you've created a suitable length.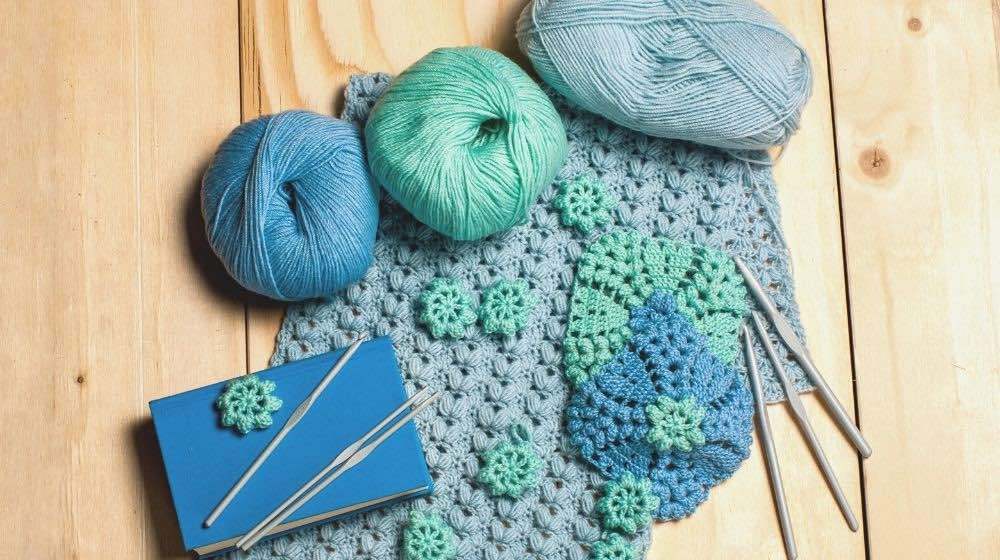 The next step would be to either turn the chain and work on it in rows or join it to the beginning of the row using a slip stitch and work on it in rounds. You can also make rounds by working several stitches into a single loop.
To create a stitch, pull one or more loops through each loop of the chain. There will always be a single loop left on the hook at any one time at the end of a stitch.
The six main types of basic stitches are chain stitch, slip stitch, single crochet stitch, half-double crochet stitch, double crochet stitch, and treble crochet stitch.
Tools and Materials Used in Crochet
The most basic things you need in crochet are a hook and some kind of material that will be turned into a fabric, which are usually yarn or thread. Yarn is the most commonly used material in crochet and it comes in different weights depending on the pattern you will follow.
These are usually sold as balls or skeins but they may also come wound on spools or cones. You will typically find a yarn band on them, a label that provides information on the yarn's length, weight, fiber content, and dye lot. It may even indicate the suggested needle size and washing instructions.
Meanwhile, the crochet hook comes in different sizes and materials. The size of the hook or technically the diameter of its shaft matters because patterns specify a particular gauge that stitches need to reach in size. The hook material is usually relative to the person's preference.
How Crochet Apps Can Help
After understanding how crochet works and what materials and tools are needed, you might be wondering how a mobile app could help you with crochet. This is an understandable concern since crochet as a handicraft is done manually.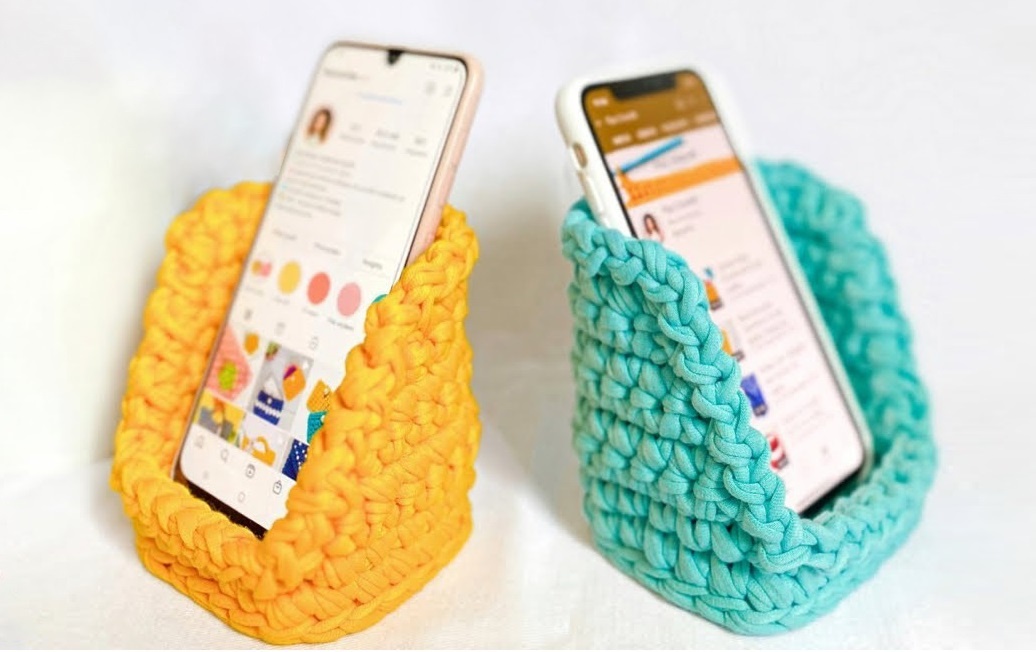 However, remember that technologies such as mobile apps are typically created to make life easier for people and that this same principle also applies to crochet apps. These apps were developed to make crocheting easier.
One key benefit of crochet apps is the ease of keeping track of multiple works in progress. With the app, there is no need to keep adding new information on your projects using notebooks or even in computer files.
It is also a space saver because there's no need to carry around a notebook to jot down information.
Other Benefits of Crochet Apps
Printed patterns and pens have been traditionally the way to follow charts but having a crochet app means you won't have to carry around these patterns and just download them on your mobile device.
Crocheting in public places or anywhere outside could become more convenient using such apps.
Some apps are even capable of counting more than one element of the pattern at the same time, it relieves people from the burden of using multiple counters just to keep track of them.
Examining the Crochet Stitches App for Android
The Crochet Stitches mobile app is one of the aforementioned crochet apps which aims to improve users' crochet creativity by providing a large library of crochet stitch patterns that they can use. It showcases a collection of 82 crochet stitches that can be used in various ways.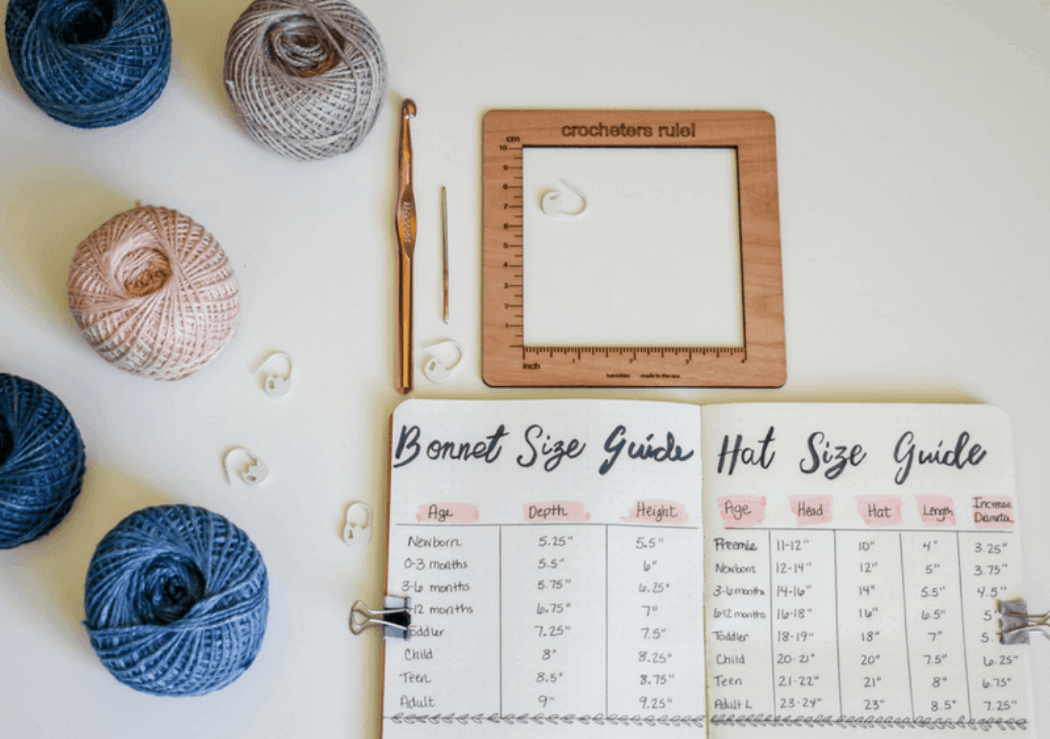 They range from the most basic stitches to the most complex ones. It even has a large number of patterns that users may take interest in. What's nice is that the stitch patterns include full color photos of sample swatches.
These stitch patterns also have varying degrees of difficulty to them. The Crochet Stitches app also provides clear instructions that come with text and diagrams.
About the App Developer
The Crochet Stitches app was developed and published by Daifukoo. Nothing much is written about the developer but it has an official website where it promotes its apps.
There is also a contact form in the website, where people can submit questions, remarks, and suggestions.
Aside from Crochet Stitches, the developer has a few other apps including Knitting Stitches, Crochet and Knitting Tools, and DIY: Granny Square Crochet.
Downloading and Installing the Crochet Stitches App on Your Device
The Crochet Stitches app is free to download and use for all Android mobile device users. Unfortunately, there is no available counterpart yet for iOS users so Apple device owners will have to wait if there would be one for them.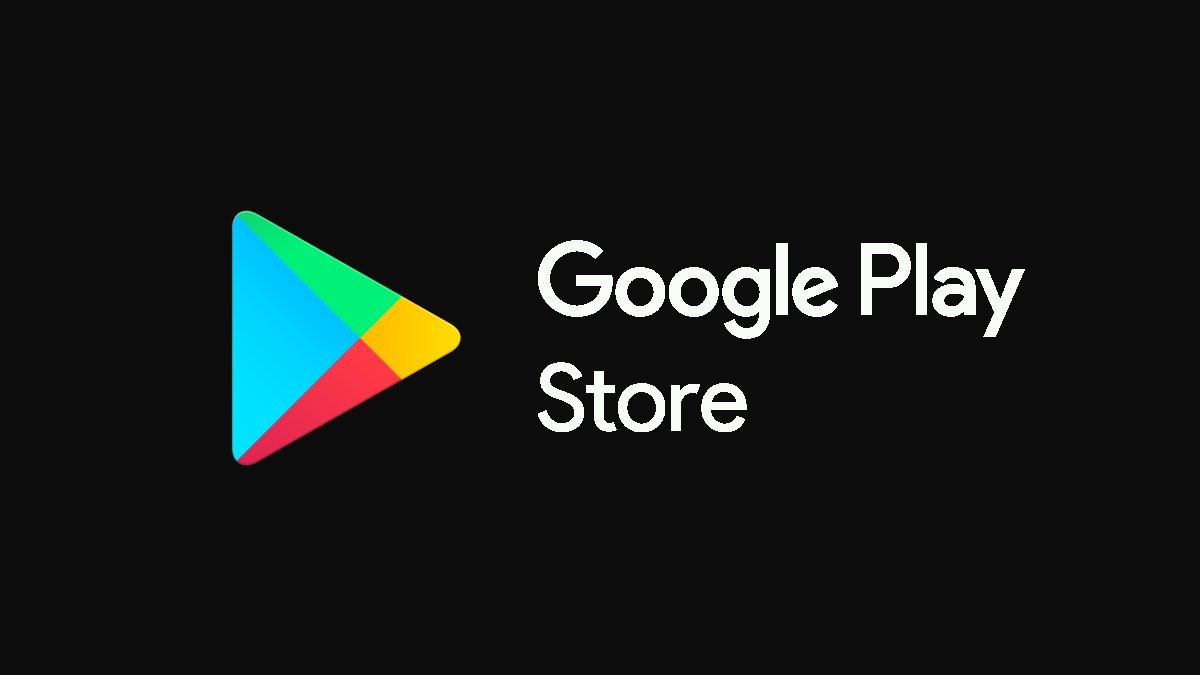 The app can be searched through the Google Play Store and will be found under the Lifestyle category.
The app has been downloaded more than 100,000 times and has a rating of 4.6 out of 5 stars based on almost 1,400 user reviews. It's currently on version 1.8 and was last updated on September 20, 2017.
You can begin downloading the app by tapping on the Install button. Once all files have been downloaded, the app will automatically start installing on your Android device.
Compatibility with Your Android Device
Make sure that your Android device is compatible with the app to avoid problems with its operation.
It has a file size of 18 MB and requires your device to run on Android 4.1 and up in order to function properly.
The Crochet Stitches app requires users to grant it permissions to view network connections and receive full network access.
The Bottom Line
Whether you're just starting out on your crochet journey or you've been doing it for years now, installing the Crochet Stitches app on your Android device could definitely benefit you. The large collection of stitches would expand your horizon and allow you to create more varieties in technique and design.
Since the app is free to download and use, there's no cost to accessing this library and the detailed instructions and photos should be compelling enough to try it out. Hopefully, this article helped bring crochet closer to your heart.