Whether you are a student, teacher, or a parent, going back to school requires some time to prepare. With the invention of back-to-school apps, this time can be a lot easier for anyone involved.
These apps can help you with various aspects such as waking you up in the morning, managing your daily chores, tracking your school bus location, or teaching you about various academic topics.
In this article, we have compiled the five best back to school apps that will make this busy time of year remarkably convenient.
MyHomework
Edmodo
Any.Do
Kids Academy
Google Classroom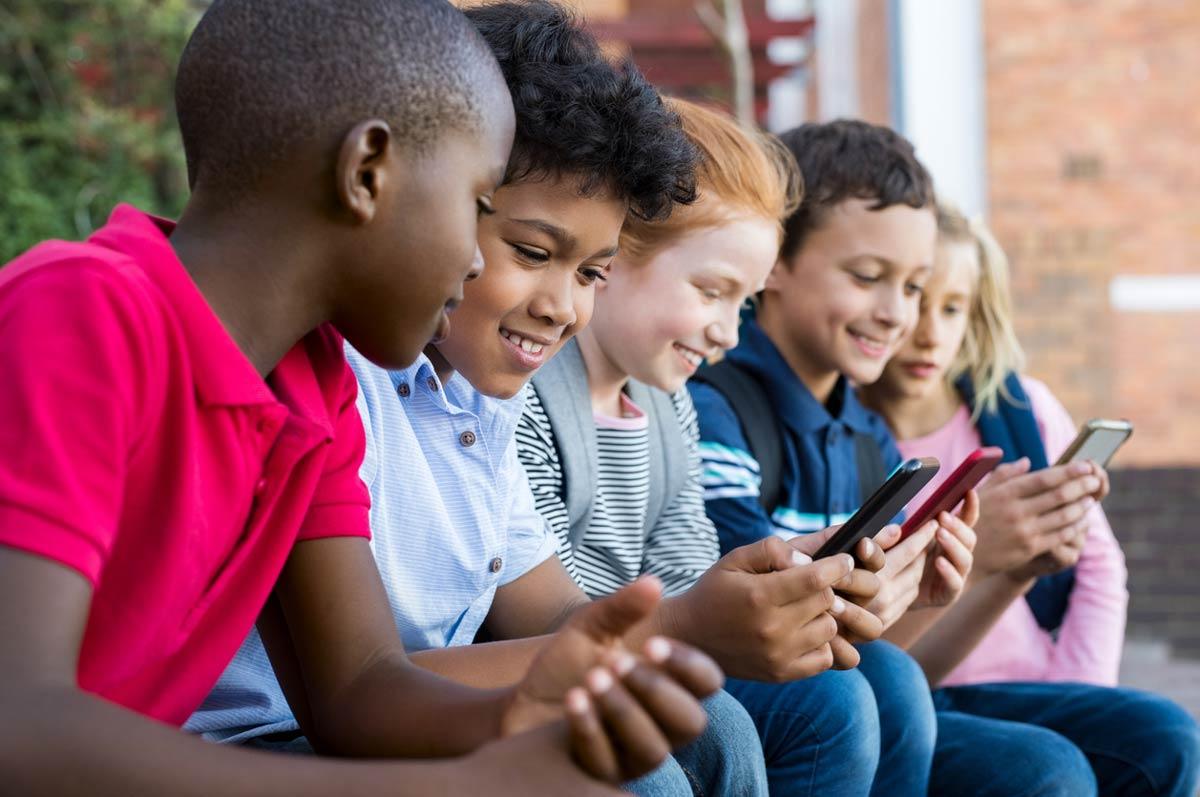 MyHomework
How often are we whining about the incessant assignments and homework that teachers pile onto us? Sometimes keeping track of them becomes so overwhelming that we forget to complete at least one or two. This is where MyHomework comes in.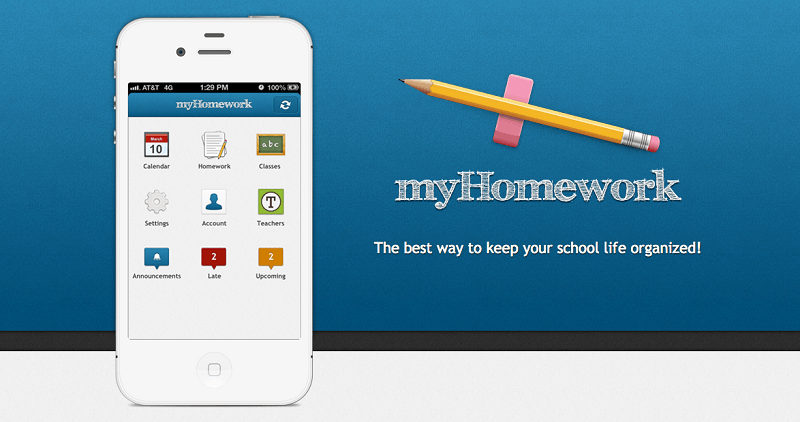 This app is a digital calendar planner and homework checklist that provides its users a chance to keep a track of all their assignments and classes. It makes the task of schedule planning uncomplicated by reminding students and teachers of upcoming tests, papers, and assignments.
Through this app, you can enter the details of your homework and swiping right as you complete them. This will clear out the completed tasks from your list and make things less cluttered. You can even enter individual assignments and or upload a syllabus to add multiple assignments.
MyHomework also offers a feature wherein you can enter the start and end times of all your classes, along with the class notes, teacher's name, classroom number, and more. All the information entered is displayed in a very systematic manner, saving you ample time and hassle.
Get in Sync with Your Teacher's Schedule
The visually appealing calendar displays your tasks and classes and reminds you of them ahead of time so you don't miss anything. MyHomework integrates with Teachers.io, a free website wherein teachers post their class schedule, files, tasks, and share announcements.
Once you join the class, the assignments shared by your teacher will automatically become a part of your planner. The app is free to download for both Android and iOS devices but it does come with in-app purchases.
The free services include tracking assignments, receiving notifications, and getting rewards once you complete a task. A premium version costs $4.99 and offers over 60 theme options, enhanced widgets, access to an external calendar, and ability to attach files of different formats.
Edmodo
Edmodo is one of the best social learning platforms, offering collaboration between teachers, parents, and students to build a productive educational environment.
This app is best for sharing information like homework, notices, scores, and schedules on a single platform by different users.
Students can make use of its social networking features by working together and collaborating on assigned projects. They can ask each other questions, provide inputs, and share ideas.
Teachers get an opportunity to build classroom communities by providing details of their classes, sharing immersive lessons, and assigning engaging tasks. Parents and guardians can use this platform to share information and concerns with the teachers or school.
A Haven for Teachers
Teachers can use Edmodo as an online whiteboard wherein they can post assignments, quizzes, polls, or general lessons for their students to access. Teachers can also facilitate discussions with the entire class or even send messages to individual students to check in on their progress.
Educators can discover new and intriguing lessons to share with their students by taking advantage of the many educational resources available on the platform. Using Edmodo's small-group feature, teachers can also facilitate project-based learning to make their classes more fruitful.
Edmodo offers two plans. The Personal plan is free for teachers, offering classroom space, community resources, 1GB of cloud storage, and more. The Pro plan, aimed for school districts, starts at $8 and includes professional groups and institution resource libraries among its many features.
Any.Do
Any.Do is a to-do list planner and calendar that allows you to plan your tasks, make lists for your everyday chores, add notes, and set reminders. The organizational caliber of Any.Do is so systematic and effective that it lets you assemble your tasks and prioritize them.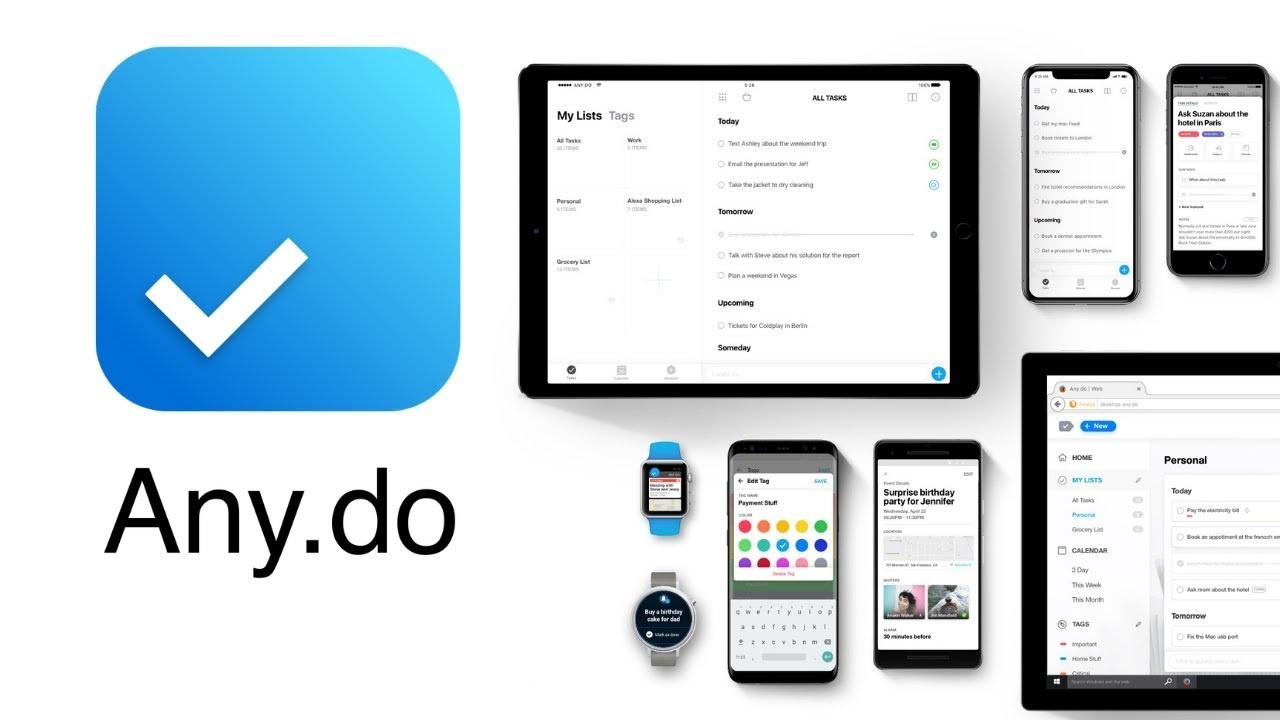 You can break down your tasks into smaller sub-tasks, sort them by priority, and group them into different lists to get them done on their assigned days.
You can also synchronize all of your lists across different devices and browsers so that you don't have to keep a mental checklist. The app supports daily calendar view, three-day calendar view, and Weekly calendar view and also consists of a built-in reminder.
The best part is that Any.do let you sync all your calendars, whether its your Facebook events, your Outlook calendar, or Google calendar, so that you find everything in one place.
It's as Fun as It's Handy
The developers of Any.Do have also enhanced the reminder feature by adding location reminders and recurring reminders. You can attach files from your computer, Google Drive, and Dropbox and share your grocery lists with your friends and family.
With Any.Do, you can drag and drop tasks, swipe to mark a task as "complete", and just shake your device to get rid of an entire to-do list. These advanced features not only save you time but also make this app enjoyable to use.
The app is available for all devices at no cost on the Google Play Store and the Apple App Store. There's a premium version available for a mere $2.99 per month.
Kids Academy
A perfect app for your little ones, Kids Academy is the best educational app for young learners. The app is designed for students from pre-kindergarten to grade three with an extremely simple interface so that they themselves can use it.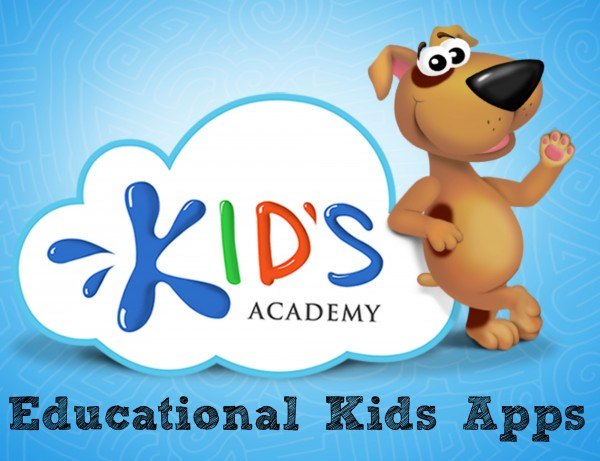 The app offers handpicked activities for each grade that coincide with their intelligence and demands. With the fabulous learn-through-play program, the app combines artificial intelligence and personalized learning in an innovative way to provide students with the best of experience.
The subjects offered by Kids Academy include math, literature, social studies, grammar, history, art, and even chess. The comprehensive learning plan and the personalized worksheets guarantee a path of success for your children.
Furthermore, to track the progress of its users, the app also gives weekly performance reports on acquired skills so that parents can see where their kids stand.
Take Learning to the Next Level with Exciting Gameplay
It also provides free learning games that make the educational process fun and effective. These incorporate math games, music games, alphabet games, among many more. These games also make sure that the kids remain stress-free while learning and absorbing information more easily.
Through these games, kids can hone their writing skills, reading skills, sharpen their sense of visual perception and hand-eye coordination, and also learn the fundamentals of math.
The app contains zero ads and is COPPA and FERPA compliant. It's available to download on the Apple App Store and the Google Play Store with a seven-day free trial. You have the option to subscribe for the premium version at $19.99 per month.
Google Classroom
Google Classroom is recently becoming one of the most sought-after apps for teacher-student communication. All you need is a Google account to log in to the app and make use of its advantageous features.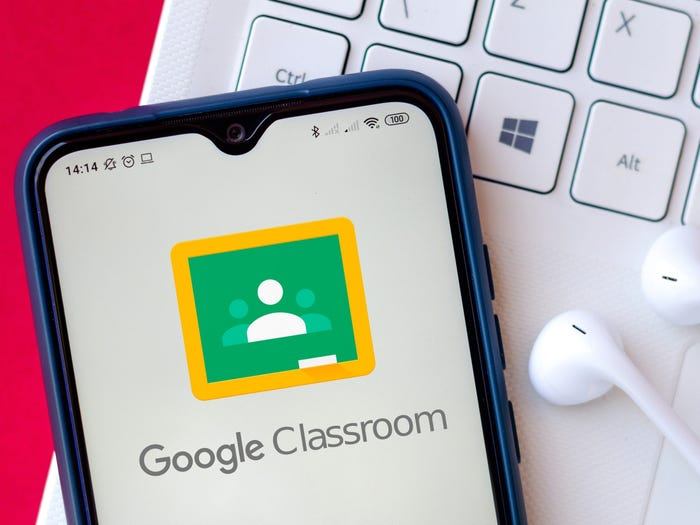 As a teacher, you can create as many classes as you want and share related information and assignments in them.
To create a class, you just have to create a code and then share that code with the students who you want to join in that particular class.
All the messages and tasks that you post will be viewed by all the students of that class. In addition, you can also mark and review assignments as soon as your student submits them.
Streamline Tasks and Boost Collaboration
As a student, you can access the materials your teacher posts very easily, as they automatically get saved in your Google Drive. You also get an email notification informing you of every time your teacher posts something so you don't have to miss important updates.
This way, even if you forget to check your Google Classroom, your emails will have all the records of your class activity.  You can access your classroom on a computer with any browser, be it Firefox, Chrome, Safari, or Internet Explorer.
The app is available for both Android and iOS mobile devices, free of cost.
The Bottom Line
Lucky for us, these highly useful and time-saving apps help make heading back to school easier, especially during this time of online learning.
Now that you've become more familiar with these apps, give them a try to see how they can improve your school year.