Teaching kids to read at an early age is not an easy task. It requires patience, dedication, and a certain level of skill in handling kids to be able to get it right. Sometimes, kids who are forced to learn to read early can get traumatized and end up not reading at all.
Fortunately, modern technology has developed apps that help kids to learn how to read through mobile phones.
Read on and discover why Reading Raven is a favorite among parents and kids. Check out the cost, features, how to download, and other information that you need to know before using the app.
Reading Raven: Soar High With Reading
Key Features Of The App
Using Reading Raven
The Reading Activities
User Reviews And Points For Improvement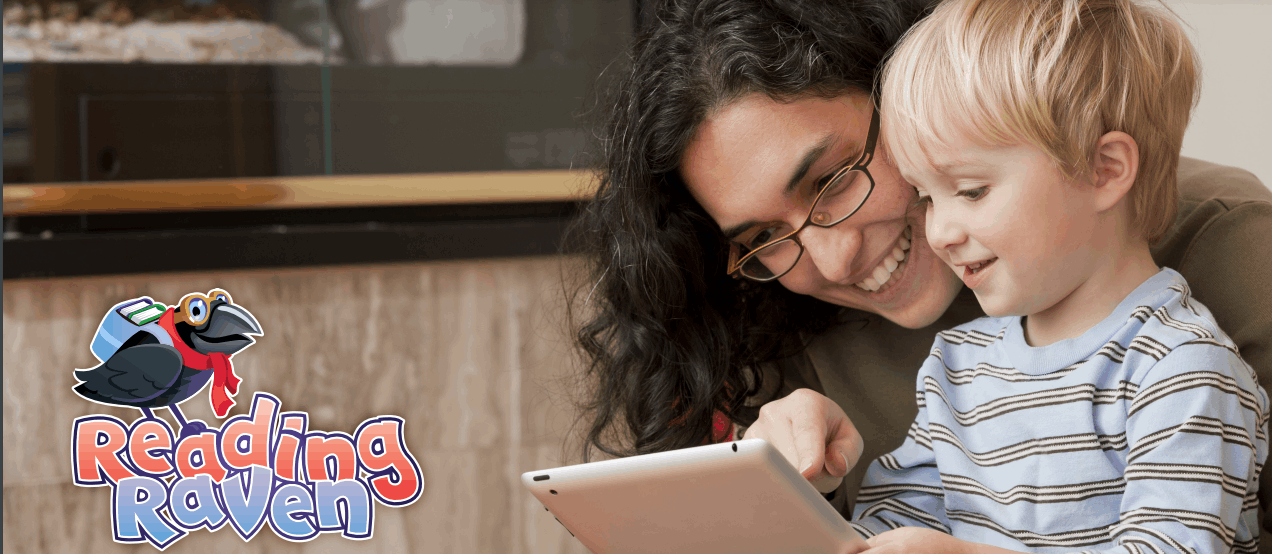 Reading Raven: Soar High With Reading
Reading Raven is an interactive and innovative app that provides a step-by-step curriculum that lets learners learn at their own pace. It has multi-sensory games which sustain engagement and interest.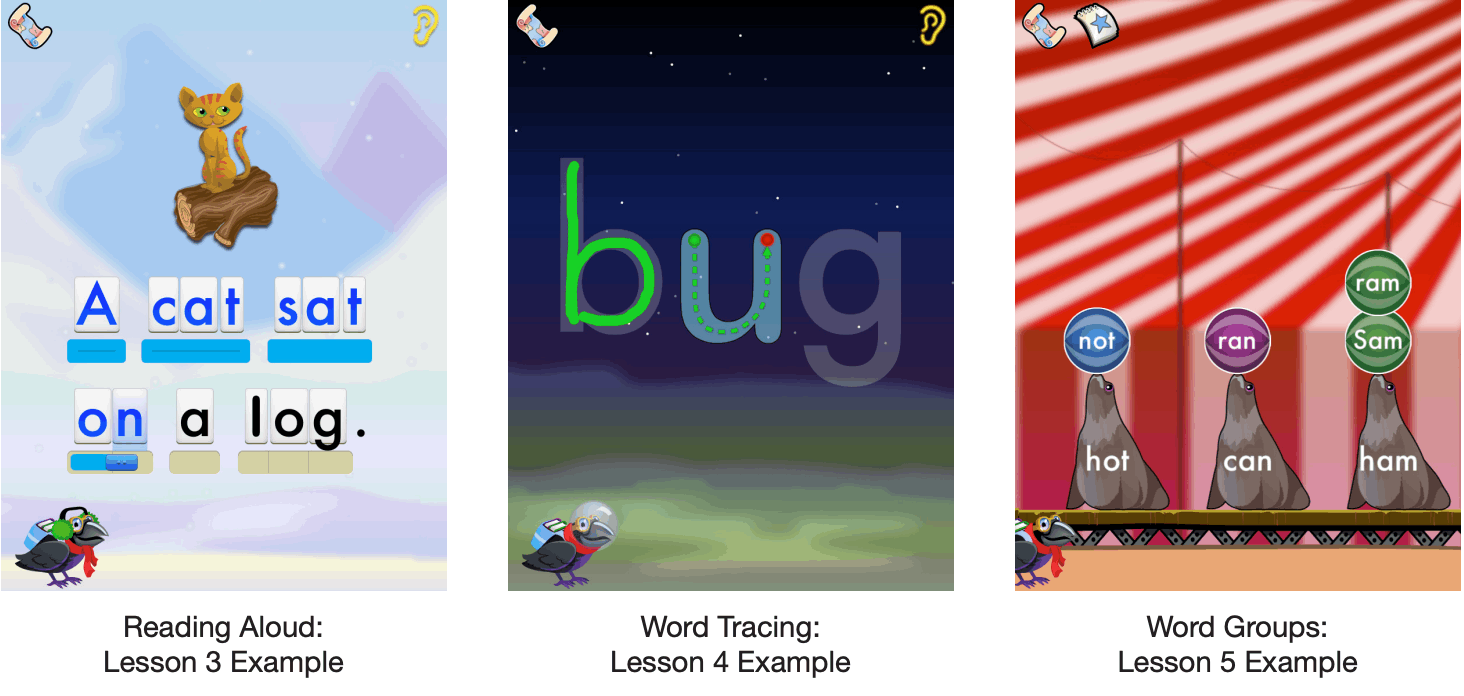 The app is based on a phonics-based approach that is backed by years of education research. It follows a path of learning which progresses from letter recognition, letter tracing, word building, and identification to reading words and sentences.
This multi-sensory application develops not only reading but also hand-eye coordination and listening skills. These skills are important to develop in children to facilitate a strong connection between spoken and written language and provide early practice in reading comprehension.
Reading Raven is a great companion to beginning readers as it combines fun with learning. Delightful activities filled with caterpillars that turn into butterflies, fly-eating frogs, circus acrobats, underwater sea creatures, ball-balancing seals, flying penguins, snow monsters, rhyming rockets, space robots, and a whole lot more!
Downloading The App
Reading Raven is available for download on Google Play Store and App Store, for cellphones and tablets. You will need to pay $1.99 to access and use the app.
Currently, the app has a 3.8-star rating on the platform with over 10,000 downloads. Reading Raven is developed by Early Ascent LLC and was made available for Android devices in 2018.
Developers of the app are seasoned and dedicated learning experts, illustrators, developers, and game designers who are all passionate about utilizing technology and interface design to create innovative opportunities to help children learn to read and develop a love for reading.
Key Features Of The App
Reading Raven's apps features include self-paced lessons, which start from pre-reading exercises to sentence reading and vocabulary building, as well as 11 types of fun activities that integrate critical skills while learning to read.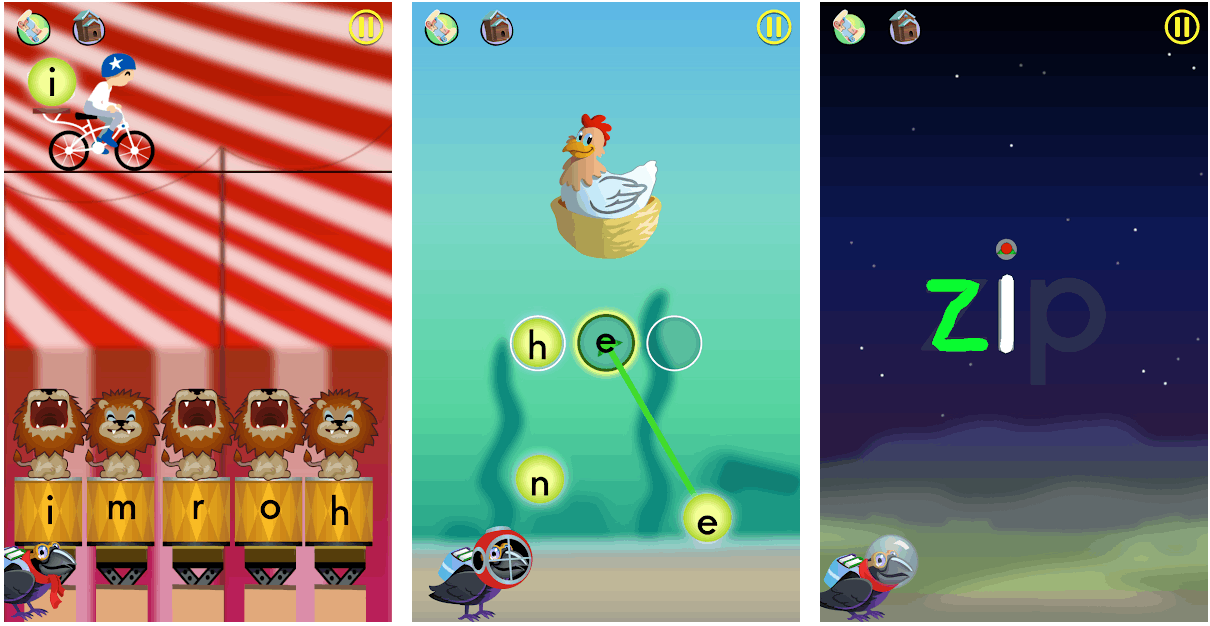 You can use the app with more than just a single child because the app lets you configure different profiles for multiple children. The app also contains options to fully customize activities and level of difficulty based on the age or reading level of the child.
Moreover, the app dynamically adapts the app's speed and tolerance to the user's motor control ability to ensure a seamless experience while using the app. Parents need not worry about the negative effects of pressure because the app does not integrate pressure tactics into the learning experience.
Instead, it focuses on reinforcement through rewards such as stickers and feedback to promote retention and to motivate learners to keep going. The app also uses voice instructions to help develop listening skills as well.
Awards And Recognitions
Reading Raven has won several awards as a testament to the app's effective methods in teaching kids to read.
Some of these awards include the Most Awesome Kids App of the Year, voted by over 100,000 Red Tricycle readers, the Parents' Choice Award,  Best Reading Apps for 4 to 8 Year Olds by Brightly, and the Best Apps to Teach Your Kid How to Read by Huffington Post.
In addition to these awards, the app was also awarded as one of the Best Children's Educational Apps by Teachers and is also one of the 7 Best Apps That Can Teach Kids How to Read by Lifehack.
Using Reading Raven
As mentioned, you will have access to five extensive lessons on the app. You may choose to start in a lesson other than the first lesson because the lessons are not designed to be completed chronologically.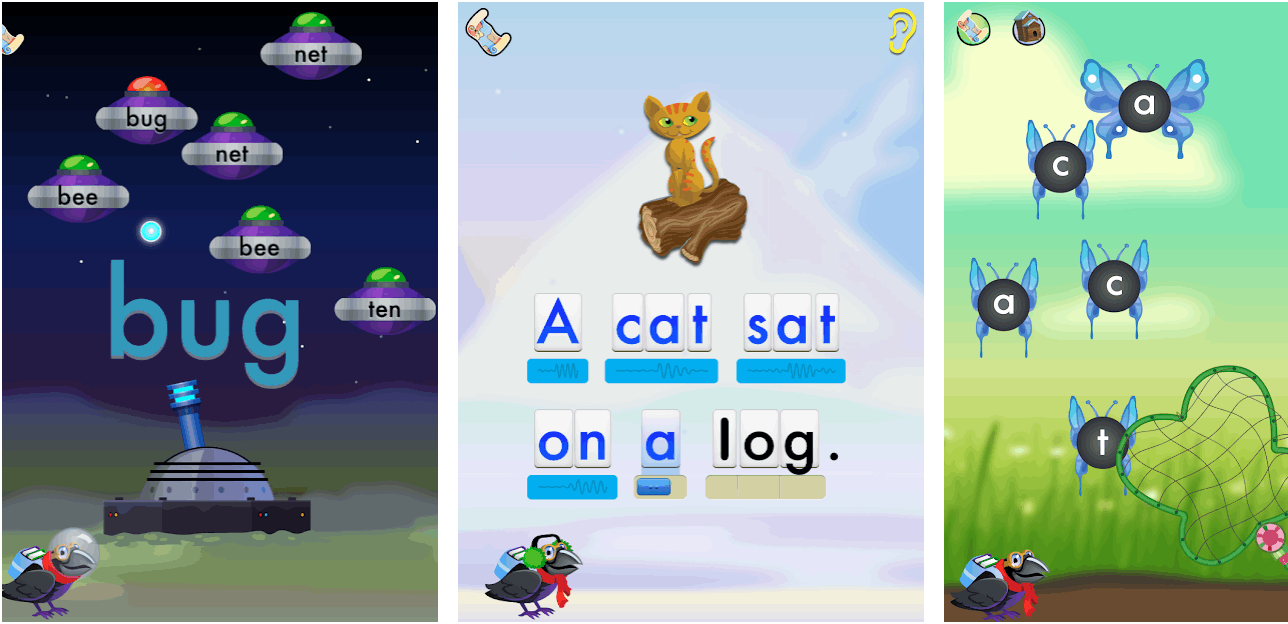 Children can save their progress anytime, or they can opt to start over to continue practicing the particular lesson. Moreover, kids can also practice free-form letter and word writing to help them with their handwriting.
The app also features hand-illustrated artwork, which is pleasing and engaging. Visuals are as important as the content to ensure that kids are engaged and excited when using the app.
The app does not include third-party advertising and doesn't include links to social network sites to maintain the safety of the kids and to protect them from going to sketchy websites.
Content And Instruction
Reading Raven includes different sets of progression for self-paced educational activities based on age. The progression starts with letter matching, tracing, recognition, and word matching for children ages three and up.
For children ages four and up, the progression starts from vocabulary, then moves to word beginnings, word building (spelling), to word spotting. For ages five and up, progression begins with reading aloud with voice recording as a tool, to word tracing and word grouping by beginning sounds and rhymes.
With five extensive lessons and hundreds of individual activities, the app is an excellent complementary tool in teaching learners who are beginning to read aged three to seven. Reading Raven is a great supplementary tool for home-based reading and in the traditional classroom setup.
The Reading Activities
The five Reading Raven lessons are made up of reading activities that help children acquire sub-skills needed in learning to read. Using a learning method that focuses on variety and repetition, the app improves mastery and a strong foundation for reading proficiency.
Parents have the option to customize the app to include activities that they want the learners to focus on. Activities that are either too easy or too advanced can be skipped. It's important to give learners some room to build their confidence by letting them choose easy lessons and activities before moving to harder ones.
The activities focus on letter and sound recognition, sound blending, word matching and recognition, word building (spelling), word groups, letter and word tracing, and reading aloud practice. Designed by reading experts, the activities help learners become independent readers.
With the Reading Raven character, kids are motivated to continue using the app because the character helps them navigate their way through the app. Kids can also see their progress and achievement as they complete the lessons and activities. Moreover, retention is guaranteed as the app provides a review of the last lesson and an overview of the succeeding activity.
Lessons On Reading Raven
Each lesson ensures that children are not too overwhelmed by information by introducing just a few new sounds, letters, and words.
Sight words are also introduced gradually. Moreover, the best part of the app is that it builds on past lessons and words, so there is a smooth transition from lesson to lesson.
Soon, children are able to read sentences and short stories, following the progression. This interactive approach which incorporates manipulation, reading, listening, and writing, helps children develop skills while increasing their comprehension.
User Reviews: An Engaging And Helpful App
Overall, users reported that the app is an engaging app that really helped with kids' reading abilities. The visuals are appealing, and the sounds are very helpful as well.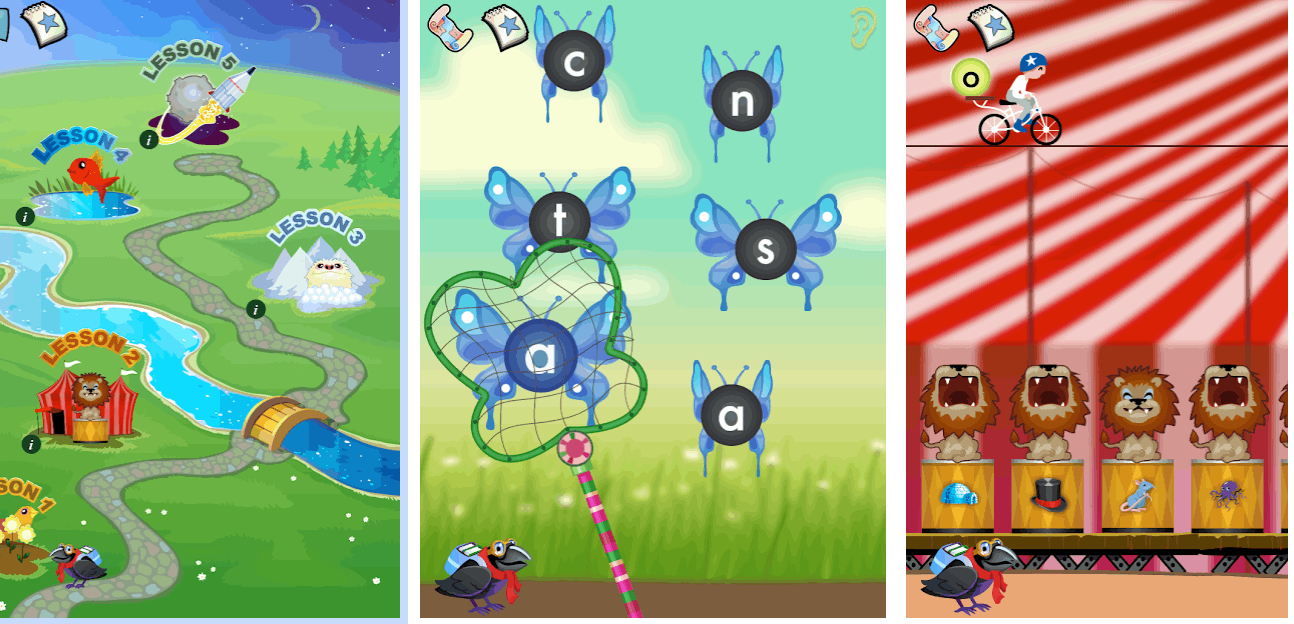 Some users consider Reading Raven to be one of the best apps for early learning of sound association, letter recognition, and beginning writing basics.
While some say that the app is not engaging and noted that their kids lost interest right away, it is important to note that the app is best for kids aged three to seven.
It is also important to note that activities must be chosen for the appropriate age range because activities for three-year-olds will not be appealing for older kids.
Points For Improvement
The developers can consider adding more lessons to the app and add more games and activities so that kids won't be bored or disengaged.
The voice recording option can also be improved with a set of clearer instructions and interfaces so as not to confuse younger kids.
Conclusion
Overall, the Reading Raven app is truly an innovative app that harnesses the power of technology to help kids learn one of the most fundamental skills in life: reading. Apps like Reading Raven are revolutionary in the world of education because they allow kids to learn while having fun.
However, it is important to note that these apps are merely complementary and must not replace formal education. Parents must not rely on the apps and expect that their kids will fully develop skills that can only be taught in schools or by professionals.