Learning and retention are something that a human being should never stop doing. Although we learn new things almost every day, learning something that you want to stick to requires time and the right type of resources. Some of us learn new languages out of interest and curiosity, while others do the same to increase their career prospects.
Although learning a language might be the same with every language, interactive languages gamify the process and make learning fun and rewarding. Lingualeo is an Android application that helps users learn and speak English, Russian, Spanish, and many other languages.
With a user base of more than 23 million, Lingualeo has been chosen by many people to be their partner for learning a new language. Lingualeo is free and makes learning a new language a personalized process. Learn more about this app below!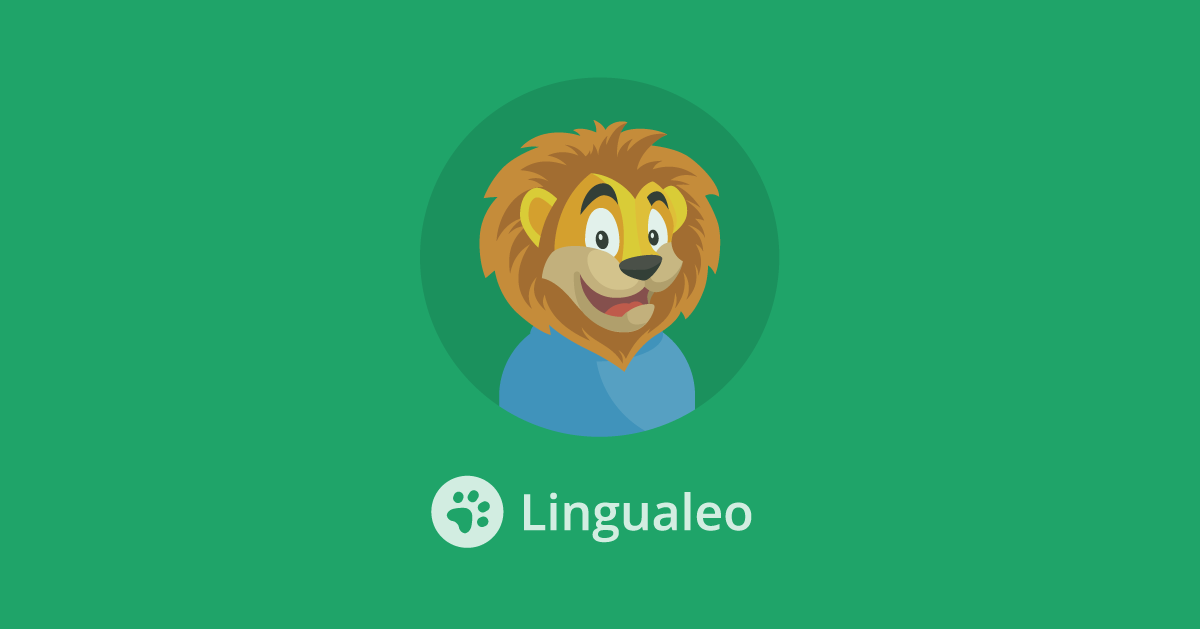 About the App
Lingualeo works in the form of a mobile application and a website and helps users across the globe learn different languages. Users can learn some of the most prominent languages globally, including English, Spanish, French, Chinese, Dutch.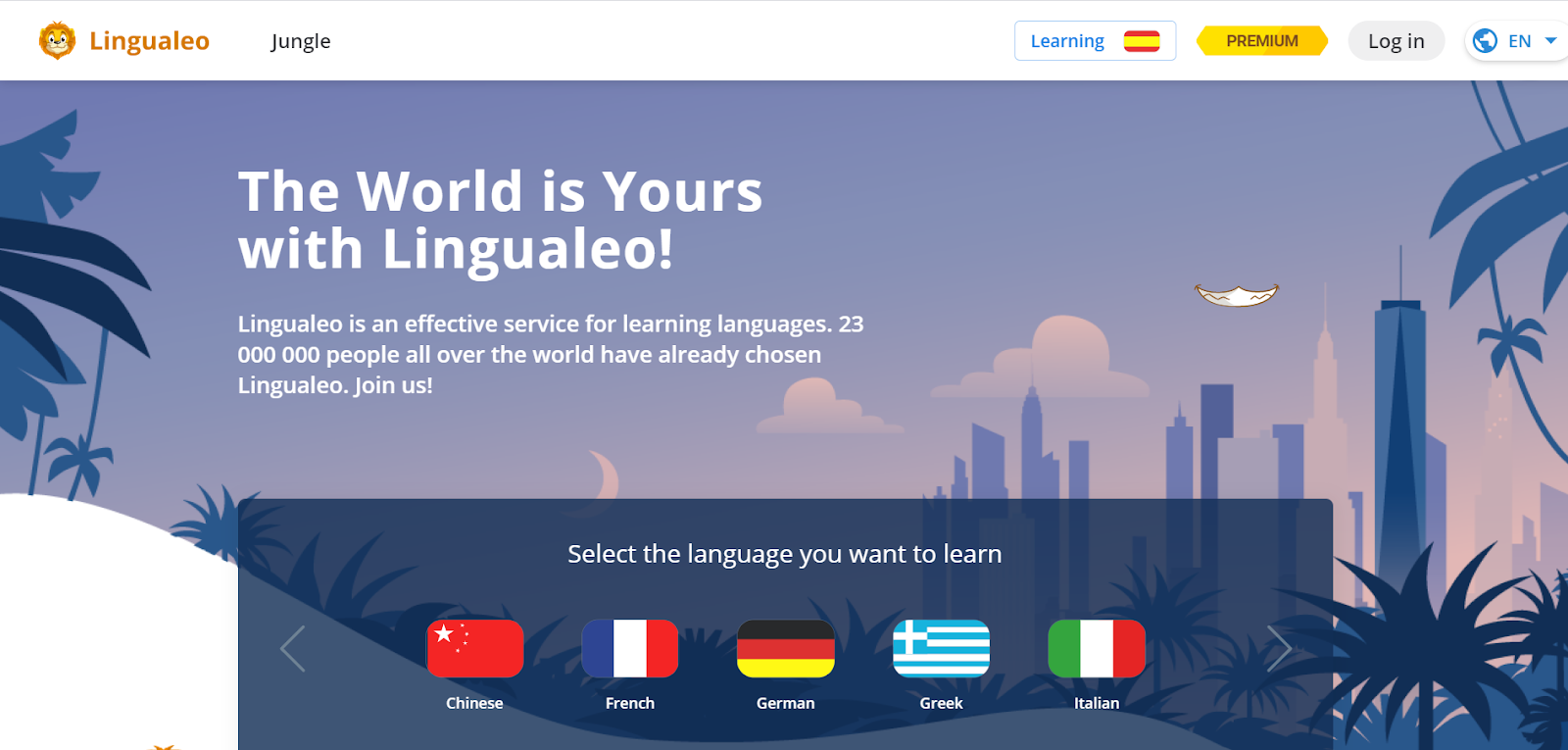 They can also become a fluent speaker of some of the upcoming important languages that have been rising to the occasion, like Russian, German, Greek, Korean, Ukrainian, Polish, Italian, Japanese, and many more.
Along with Android, the application is also available to use on iOS and Windows-based devices. Due to its global appeal and ability to deliver the right performance, Lingualeo raised $200,000 in November 2010 and $3 million from Runa Capital in June 2012.
One of the greatest things about this application is that it can personalize the learning process. Every user will be able to learn at his own pace without having to chase around the course.
How to Download
Since Lingualeo is available to operate on different platforms, the download process for them is also different. For an Android device, you have to visit the Google Play Store and search English with Lingualeo, followed by clicking on Install. For iOS devices, you need to open the App store on the mobile or iPad and again search for English with Lingualeo. Click on Get to start the installation process.
For the laptops and computers, either you can run the application from there or download the browser extension to harness the browser-based abilities of the platform. To enjoy a seamless device-independent experience, you can create an account and log in with the same on all your devices. This will help you continue your training from any device at any time.
Once you have downloaded the application, make sure to create an account, as it will help save your progress and help you continue your training seamlessly.
Main Features of Lingualeo
Working with Lingualeo means that you will be able to learn and progress at your own speed. This is further strengthened by daily plans for learning that can be customized to suit your level of understanding of the language. The training plans are customizable and added with an element of fun, which makes your learning process even more rewarding and satisfactory.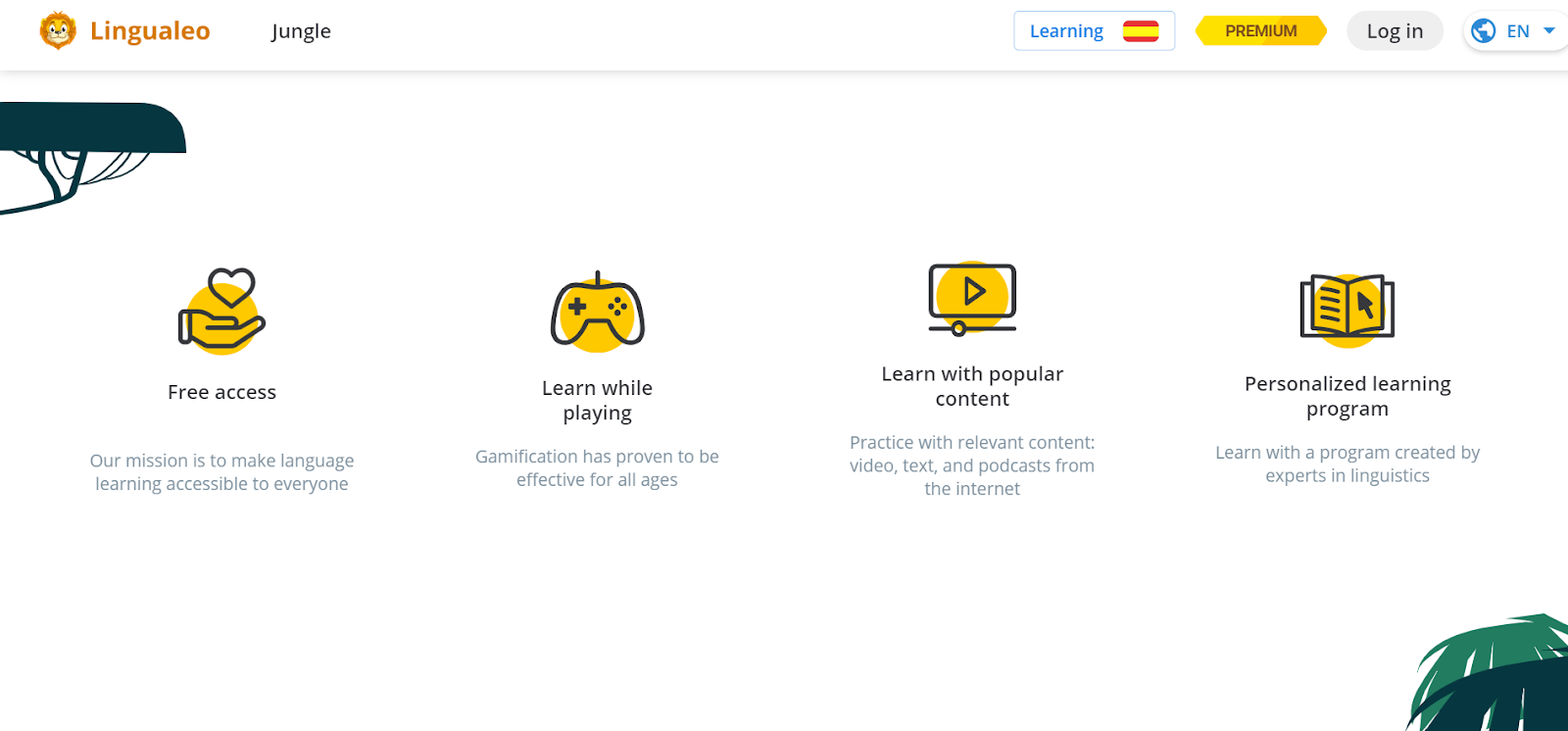 Lingualeo takes the users away from the concepts of rote learning and makes learning interactive. Unlike other applications, Lingualeo lets you study via videos, audio, and text-based materials. This will ensure that every user can study with their own method and choose what's best for them. Where videos create a more engaging experience, audio lessons have a better utility in learning on the go or while traveling.
The text-based lessons packed the biggest knowledge punch and best to use when you sit down at your desk to study or work while learning. Another great thing about Lingualeo is how it helps the users enhance their vocabulary of the language they are learning. The application allows you to learn new terms and words via phrasebooks, word sets, words on the internet, and the Jungle.
The Jungle is a repository of audio, video, text-based materials in your preferred language. It is also permissible to add words manually to the personal dictionary and save them web-pages while browsing. Moreover, the students can also view their progress for different aspects of learning a language, reading, writing, listening, and colloquial speech.
Rewarding Lingualeo
Learning on Lingualeo has been made rewarding and fun via following goals and completing tasks. The gamification of the learning process divides the entire course into digestible small lessons. The users can set the goals in terms of work, communication, and travel. The materials accessible on the platform are authentic and coming from verified sources.
To further make a user's experience better, the application also provides certificates to the users as they progress in the course. There are various types of courses at your disposal. You can cover courses for grammar, thematics, phonetics, vocabulary, and much more.
Not only this, to make your work more challenging as well as rewarding, there are live competitions that you can take on against other students. Among the large content repository, you can also look at some TED Talks to understand how fluent language speakers converse in the language and understand their facial expressions.
How to Use the App
To use this app, begin by creating an account in the application. Add your name, language you want to learn, age, your mother tongue, upload a photo to complete the profile. The way this app works is different for everybody as it follows the principles of adaptive learning. If you are a beginner, you will start from the basics and progress as you move ahead and pass the tests.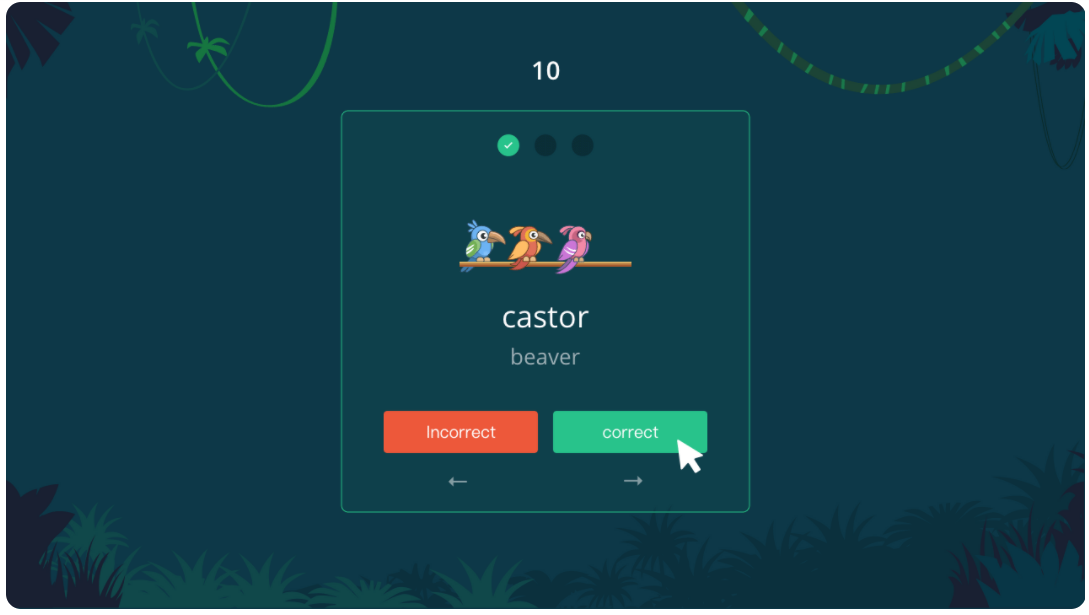 Once you have completed the initial lessons, you will come across the advanced levels. Using the application is interesting and intuitive. At every step, you will come across creative elements that will make learning easy and interactive. Gamifying the whole learning experience is something that the users particularly like about this application.
Even better, there are in-app quests and events that you can participate in and win or complete them to win rewards. The Five-Day quest requires the users to study for five days straight and get to use the premium features of the application for one day cost-free.
While using the application, the users will interact with Leo the Lion, the application's main character. Leo eats meatballs, and you have to feed Leo with the same so that he continues to be your guide throughout the learning journey. Meatballs are gathered by reading texts, solving questions, completing quests, among other things.
Cost to Use the Application
The application is free to use, and it also has several in-app features that are paid. The users can buy premium plans from the first go. There are three premium plans consisting of one month, 12-month, and lifetime offerings. For one month, the cost is $2.9, the same for 12 months is $11.99.
There is also a lifetime plan that will cost the users $300 and give them access to the entire course material. You can use the premium features for free for a limited number of days. It becomes possible by completing the quests and events sprawling in the application intermittently.
The application's premium version has several more grammar courses, video tutorials, interactive practice sessions, and unlimited scope to curate your personal library.
Tips for Using the App and Improving User Experience
Using an application to language at your own pace has its pros and cons. On the one hand, you are not under any pressure from a teacher to complete the work. However, this freedom can become an issue by bringing a relaxing attitude leading to delay in studies or postponing. Hence, when you are using an application to learn and study, maintain self-discipline, and learn every day.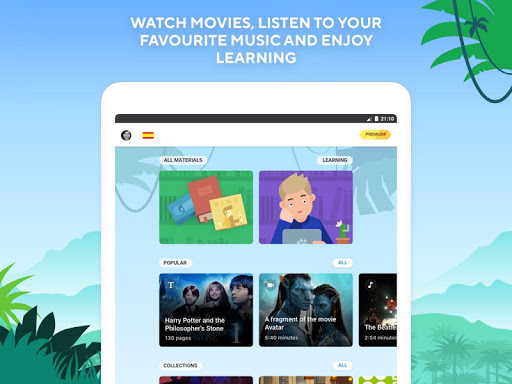 There are more than 200,000 individual learning materials for various languages available on the application. As a user, you can choose the materials related to the language you want to learn. Lingualeo offers rich real-life content to the users making the entire experience efficient and highly interactive.
While using the application, ensure that you scroll through all the content associated with your languages. There are not only audios, videos, and text-based material. But you can also get your hands on jokes, newspaper articles, business articles, songs, stories, and movie clips.
These aspects have their own purpose and perspective to help a user learn more about the language.
User Reviews of Lingualeo
There are a lot of things that the users love about this application starting from its extraordinary library of learning materials. Lingualeo's intelligent and intuitive interface eases a user into gradually enhancing learning at the user's own pace.
It also has a listening function whereby the users can speak to the application. There have been some complaints about the faulty listening activity of the application. But it can be due to the device's inbuilt mic not working or causing troubles.
Conclusion
Using Lingualeo can be an amazing thing to experience, provided you are using it the right way. Regular usage of this application will ensure that you are progressing slowly and understanding everything there is to learn about the language you have chosen.
Lingualeo started from teaching English, but today it serves millions of users, helping them learn 20+ languages and enjoy a gamified experience.