The guitar is one of the most popular musical instruments today. The beautiful music you can make with it, and the flexibility and polyphonic nature of a guitar, make it an instrument that a lot of people want to learn.
However, not everyone can afford to save the time and money that it takes to get professional guitar lessons. Guitars themselves can get quite expensive, and if you have a guitar but do not know how to play it, you might have to rely on YouTube tutorials or a friend who can teach in your free time.
However, advancements in technology have made it possible for you to learn new skills using just your phone. There are apps for everything nowadays, and it's the same with learning the guitar.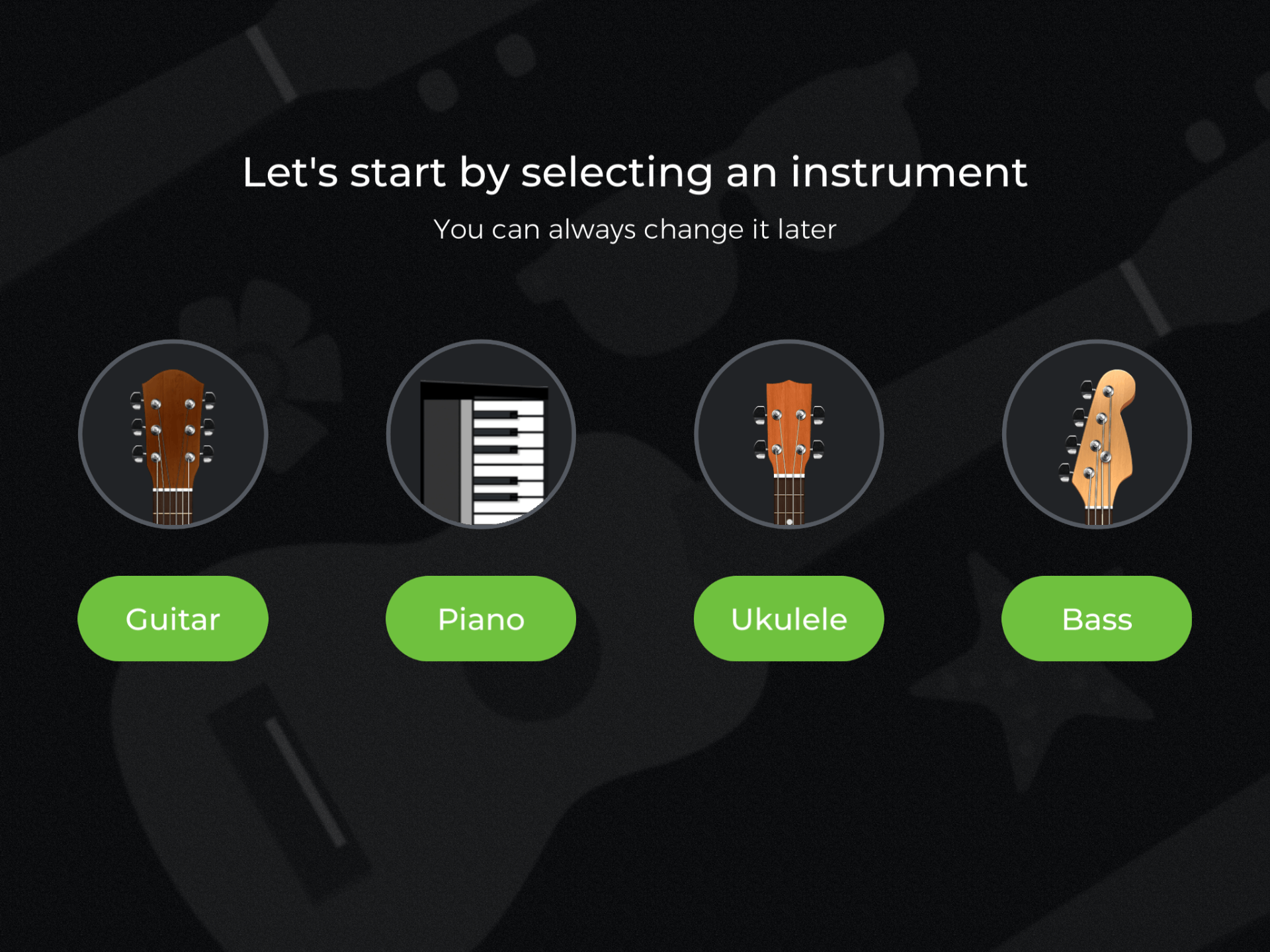 Yousician
Yousician is an award-winning music app developed for all levels of experience. Whether you're an absolute beginner or an advanced professional who wants to learn how to improve your skills, the app has everything you need.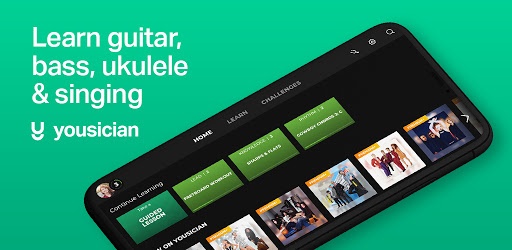 Yousician acts like a personal tutor for you with an excellent curriculum designed by experts. There are guides and checkpoints and lessons to get you to improve your skills. Besides the guitar, you can also learn to play the piano, bass, and ukulele, and you can even practice singing and vocals!
Video tutorials will teach you how to read sheet music and take subsequent steps towards your goals. However, video tutorials can only teach you so much before you need practice and feedback to actually get your skills to improve. Yousician takes care of this as well, as we will learn in the next few sections.
Yousician expertly takes care of this by making your progress happen in the form of a fun gameplay format. This will keep you encouraged and motivated, and help you learn faster and better.
Support for Singing
Not a lot of apps come with support for vocals and singing. Let's say that you want to play the acoustic guitar at a party and sing along. Yousician lets you practice both these skills together, giving you the confidence to go ahead and perform for your friends.
There is only so much that text and pictures can teach you. To give you a complete learning experience, Yousician has hundreds of videos that cover everything from the beginner to advanced levels of training.
Lessons and Challenges
The best way to learn is to have certain checkpoints in your journey so that you can know exactly how long you've come. Yousician contains over 1500 missions, lessons, and exercises integrated into its platform.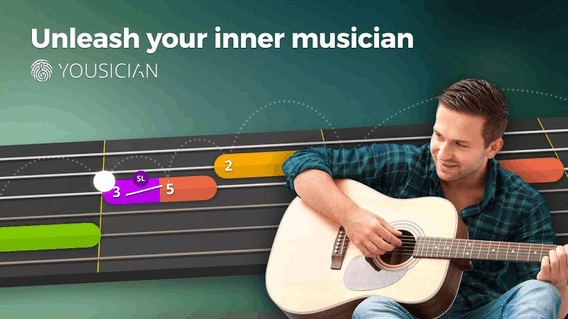 If you're learning the guitar, you will learn how to read music, play the chords, learn strumming and fingerpicking, and much more. Even if you're an advanced guitar player or a professional musician, you can find lessons that will help you practice and improve your skills even more.
Yousician has a challenge every week that helps you see exactly how far you have come and where you stand among your fellow musicians. The challenges can be just against friends or the millions of people who use the app worldwide.
This will push you to practice more, try harder at your instrument, and compete in challenges and eventually end up doing better every time.
Music Theory
The essence of music is not just about picking up an instrument and playing certain chords on it that make it sound good. It is not just about learning a few songs to impress your friends. If you really want to learn an instrument, you have to study music theory.
With Yousician, there are special trainers involved for each skill and chord within the app. Using this, you can easily understand the working of the guitar and not have to refer to the chords every time you want to learn a new song.
Input and Output System
Perhaps the most important and interesting aspect of the Yousician app is its ability to listen to your music. If you're just watching tutorials on YouTube and trying to play along, you only have your ears to trust when you're trying to see if you're playing the music right.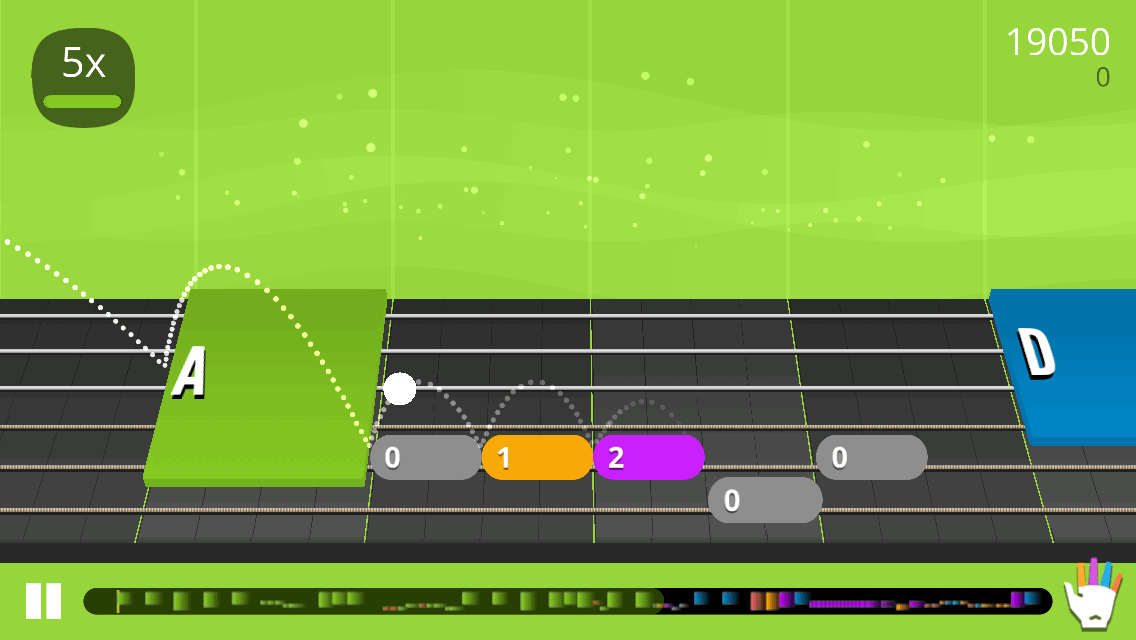 The app not only tells you which chords to play and how to play them, but it also listens when you play it back. After it uses your microphone to listen to you playing the guitar (or other instruments or vocals), it then compares it to how it's supposed to sound.
As soon as it does this, you get instant feedback on your performance so you know exactly which areas and which times you need to work on. This gives you an exact idea of how far ahead you are in your training.
Better Than Youtube
You will find a lot of applications that will give you tutorials and lessons on how to play a certain instrument. You will find thousands of videos online that will tell you how to learn or improve your skills.
The problem with these is that they just give you a one-sided approach to learning. The video playing on your phone or laptop does not know how well you're playing.
This means that there is no way to test yourself or know exactly which areas to improve on when you're learning from these sources.
Cost and Subscriptions
Yousician is free to use, however, the free version of the app is quite limited and is meant only for beginners to intermediate-level guitar learners.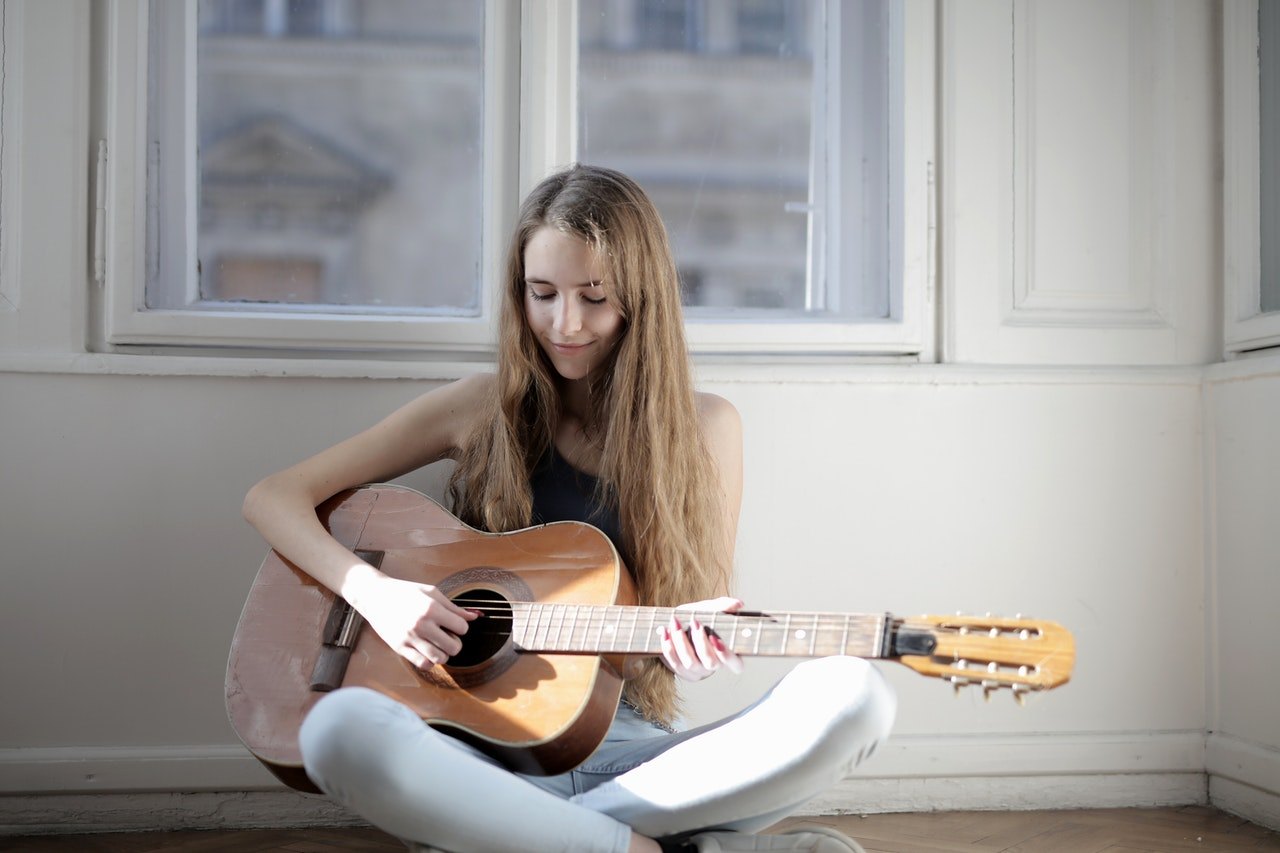 There is a premium subscription to the app that you can opt for if you're serious about learning how to play an instrument or sing well. The premium version of the app has several features that are not present on the free version.
The amount of playtime that you get with the free version every day is limited. With the premium version, you do not have to be worried about limiting your practice time left. You can also use this feature across all platforms simultaneously.
Subscriptions
Based on the time period for which you want the premium subscription of the app, you can be billed monthly or on a one-time annual payment basis. The pricing of the subscription may differ based on where you live. Check the in-app store before purchasing the premium service.
The app also has a website where you can cancel or renew your subscription. Just visit their website and choose your plan.
Guitar Lessons
If you're an aspiring guitar learner and you're just starting, or if you're an intermediate and you want to improve your skills, or even if you're a professional musician and you need to hone your skills, you need something that helps you practice.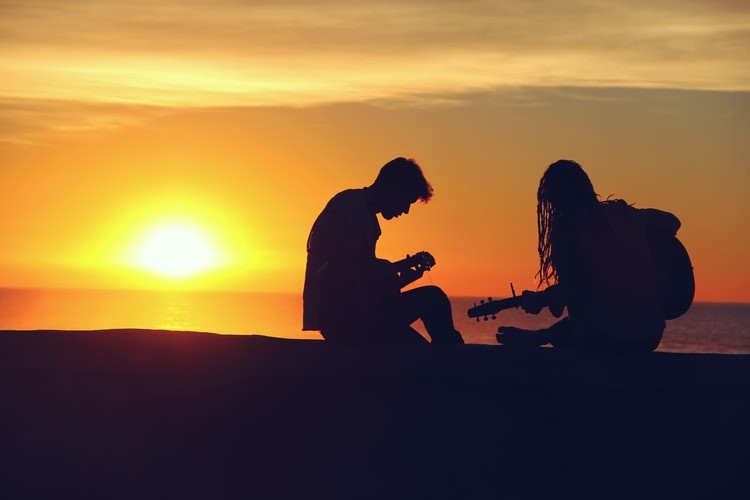 If you're reading this article, it is because you want to learn the guitar. Even if you have just picked up a guitar for the first time, Yousician lets you choose your own speed and take your time until you reach a level of expertise.
It can be easy to get overwhelmed when you're just starting out on learning a new instrument. For this reason, Yousician makes use of easy-to-read graphics and animations that make learning the notes and playing the guitar easy for even beginners.
You can set your own pace when you start practicing with the help of Yousician. Some songs can be difficult to master, and for them, you get the option to slow down the tempo of the song until your fingers have mastered the strings and chords properly.
How to Download
The app is free to download and free to use. Yousician is available for Android devices on the Google Play Store, and for iOs devices on the Apple App Store.
To download for Android, open the Play Store and search for 'Yousician' in the search bar. Select the correct option from the search results and you will be taken to the download page. From there click 'Install" to begin installing the app onto your device. When it's completed, click 'Open' to launch the app.
To download for iOS devices, open the app store and search for 'Yousician'. Select it from the search results to go to its application page. From there click 'Get' to begin downloading to your device. When it's finished, launch the app to begin setting up your account.
The Bottom Line
Learning guitar from a YouTube tutorial or from a lesson can only help you with the basics and take you a certain way. However, it will not give you the feedback that you need to do a good job. This is where Yousician comes into the picture.
With multiple features that not only teach you how to learn the chords, it also comes with more than 1500 missions and exercises, hundreds of videos, and a feedback option that listens to you play and sing and lets you know how you're doing.