If you are a frequent Amazon shopper and don't use the Amazon Shopping app you are missing out on special deals and the most comfortable way to purchase via Amazon. You can get the app for both iOS and Android mobile devices.
With the app, you will be able to shop on any of Amazon's sites from a single app. This puts millions of products around the world within your reach from your handheld device.
In this article, we'll have a look at the benefits of the app. We'll also look at the Amazon Alexa feature that adds a voice option to the app. Continue reading to learn more!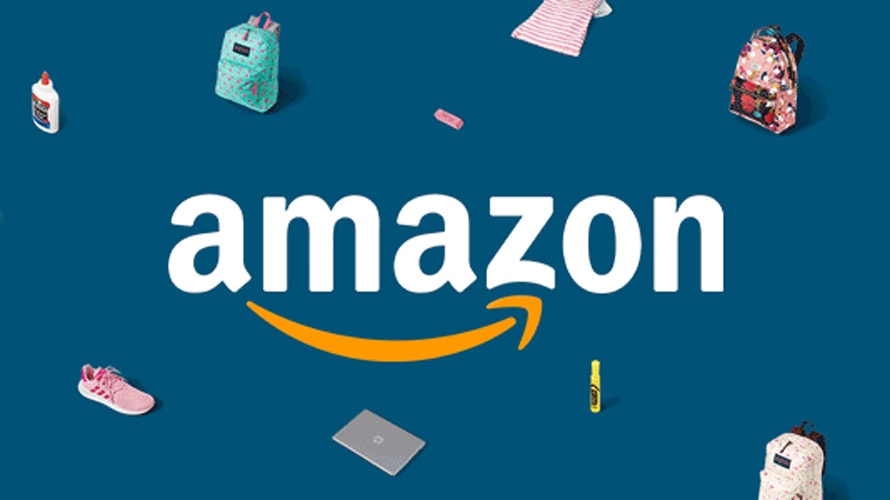 How To Get The App
It is easy to download the Amazon Shopping app onto an Android device from Google Play.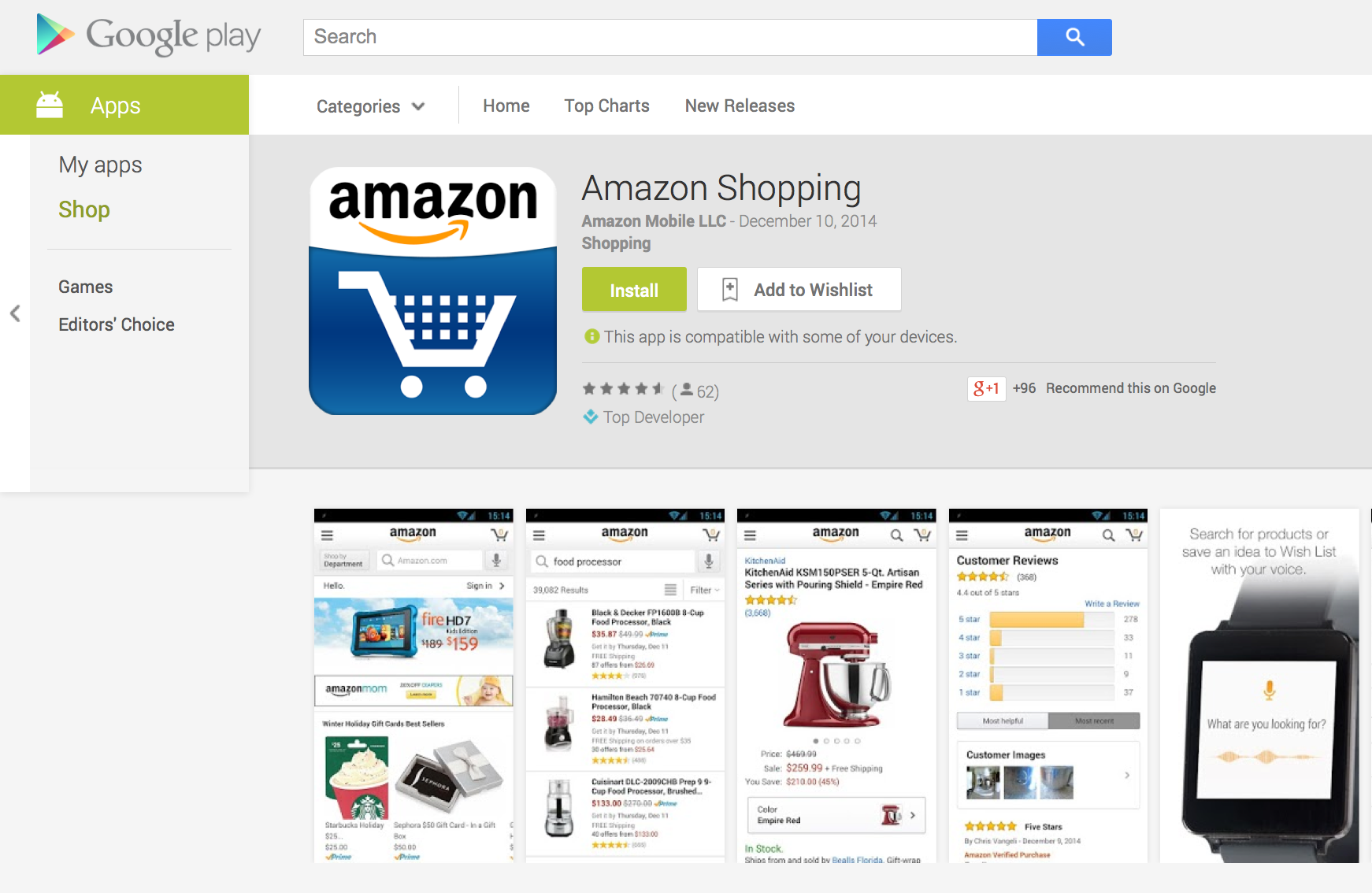 Type "Amazon Shopping" in the search bar and then choose "Amazon" from the list. Go to "Install" and then "Accept". When it has installed, click "Open" and the app will open with the log-in screen. For iOS devices, the app is available in the App Store.
Why Use The App?
Below we will tell you about the various benefits of the Amazon shopping app and why it is worthwhile to have.
Compare Prices
With the Amazon Shopping app, you can shop on any of Amazon's sites from a single app. This gives you access to millions of products around the world.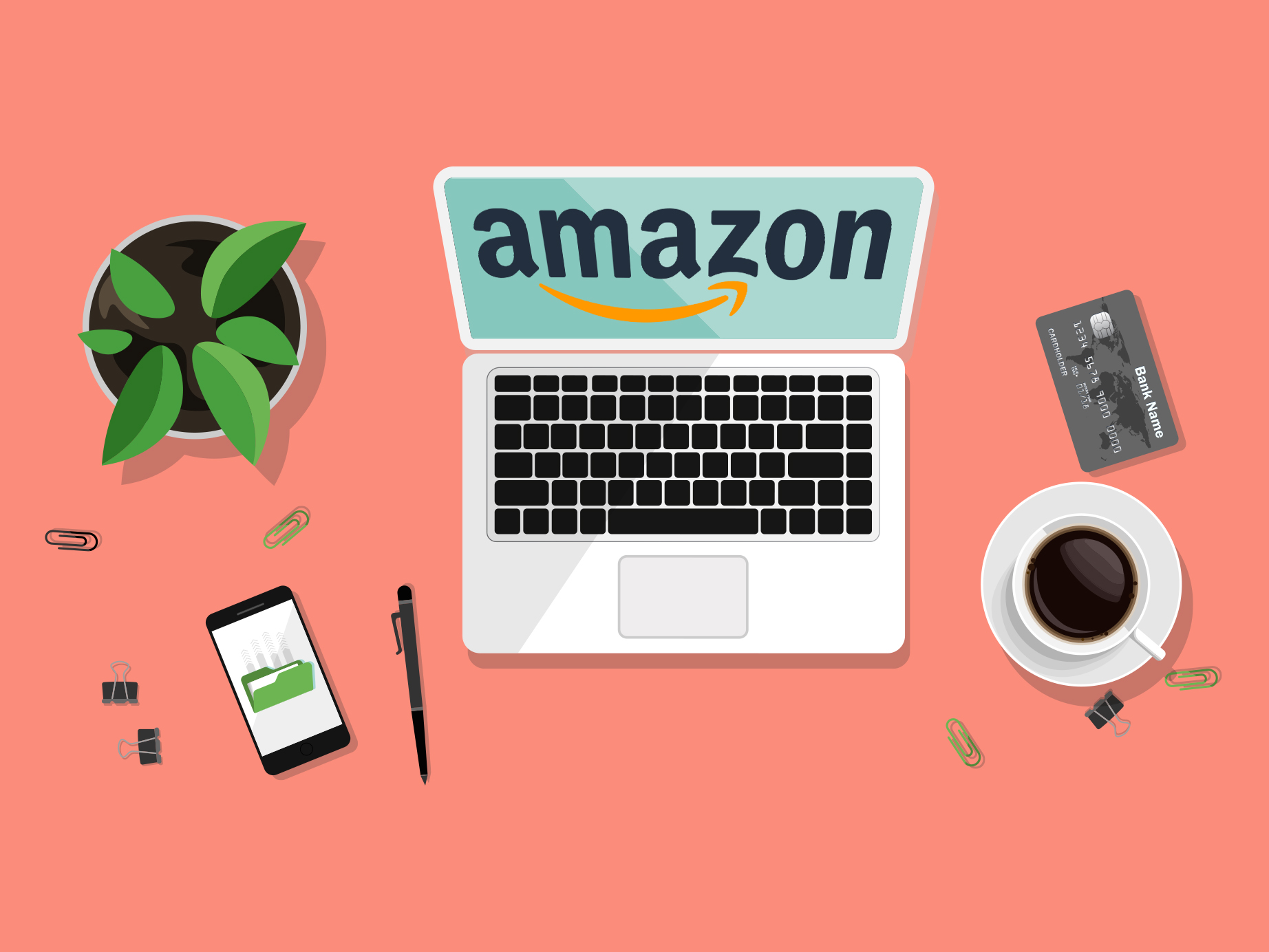 You can easily compare prices and also instantly check whether a product is available. This can be done by scanning a barcode or taking a picture. You can also type in the search bar.
Additionally, availability can also be checked. You can easily check out Gold Box Deals, including the Deal of the Day, and Lightning Deals. The app allows you to send or share product links via email, SMS, Facebook, or Twitter.
Track Orders
The app allows you to get product details and read user reviews before you order. And when you order by completing the order on the app, you can track the shipment at any time. You'll also receive shipment notifications.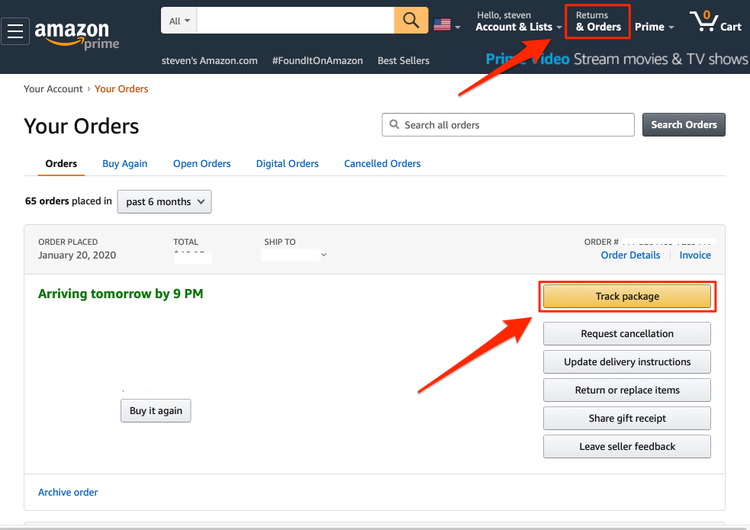 To track your order on the app, tap on "More" if you are using iPhone or iPad. If you use an Android device, tap on the horizontal bars in the upper left corner of the home screen. You can select the option that reads "Your Orders". From there, search for the order you are looking for, and then select the "View" option.
You can also sign-up for automatic shipment notifications via the app. Receiving the notifications enables you to know when your order ships and arrives.
With this information so easily available on the app you can shop with confidence and know that all transactions are securely processed.
Stay Informed
With the app, you will always be notified when new deals are available. You will know of all the discount deals and have easy access to Lightning Deals and Deals of the Day.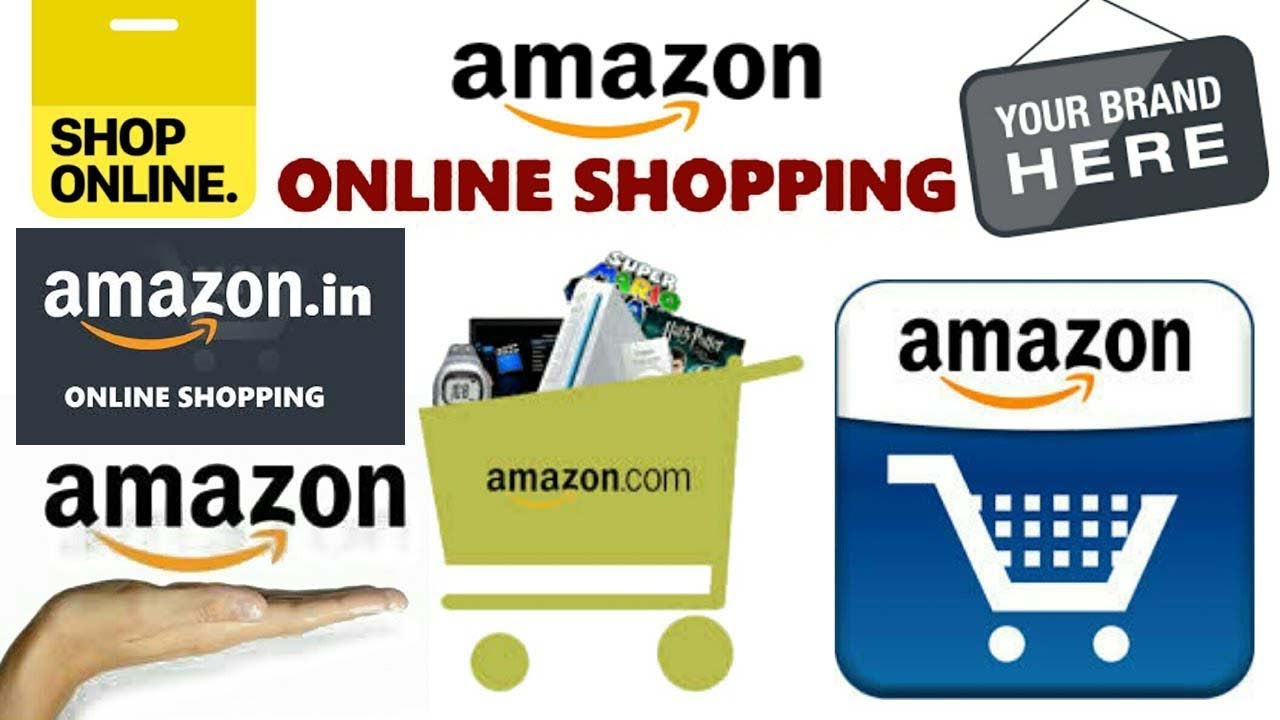 You can also access payments and your basket, enjoy your Prime membership benefits, and manage your 1-click settings through the app.
You don't have to be worried about security, as all Amazon Shopping app purchases are routed through Amazon's secure servers. This encrypts and safeguards your personal information.
However, it's recommended that you do all your Amazon shopping via only one app. Therefore, you should avoid signing in on multiple devices.
What All Can You Shop For?
Being one of the biggest e-stores, Amazon offers quite an impressive collection in various categories. Let us have a sneak peek into what you can purchase on Amazon.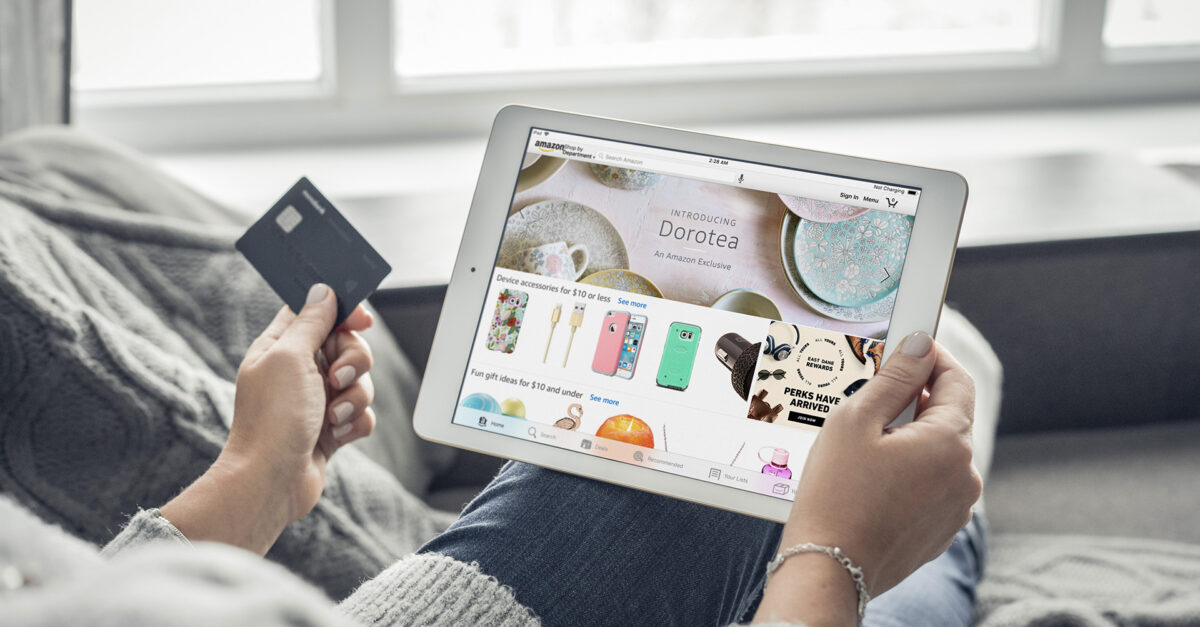 Fashion, Sports, and Outdoor
You can easily, and from anywhere, search on your mobile device for the latest trends from your favorite brands, whether is for women, men, children, or babies. When you've found what you're looking for, you can effortlessly order it from your mobile device.
With the app, it is easy to find the full range of top-brand clothing and equipment. These include clothing and accessories for fitness, camping, water sports, and much more.
Electronics
You can check what specials are available on electronics. There might even be deals that are only available if you order via the app. The electronic devices available include cameras, head and earphones, TVs, tablets, and other accessories.
Books
If you are an avid bibliophile, Amazon will be a haven for you. On the Amazon Shopping app, you can purchase the books that are unavailable in your area. From all-time classics to bestsellers to new releases, you will be spoilt for choices.
Amazon Alexa Benefits
Amazon Alexa, generally known as Alexa, is a virtual technology developed by Amazon. It is used for voice interactions and other functions.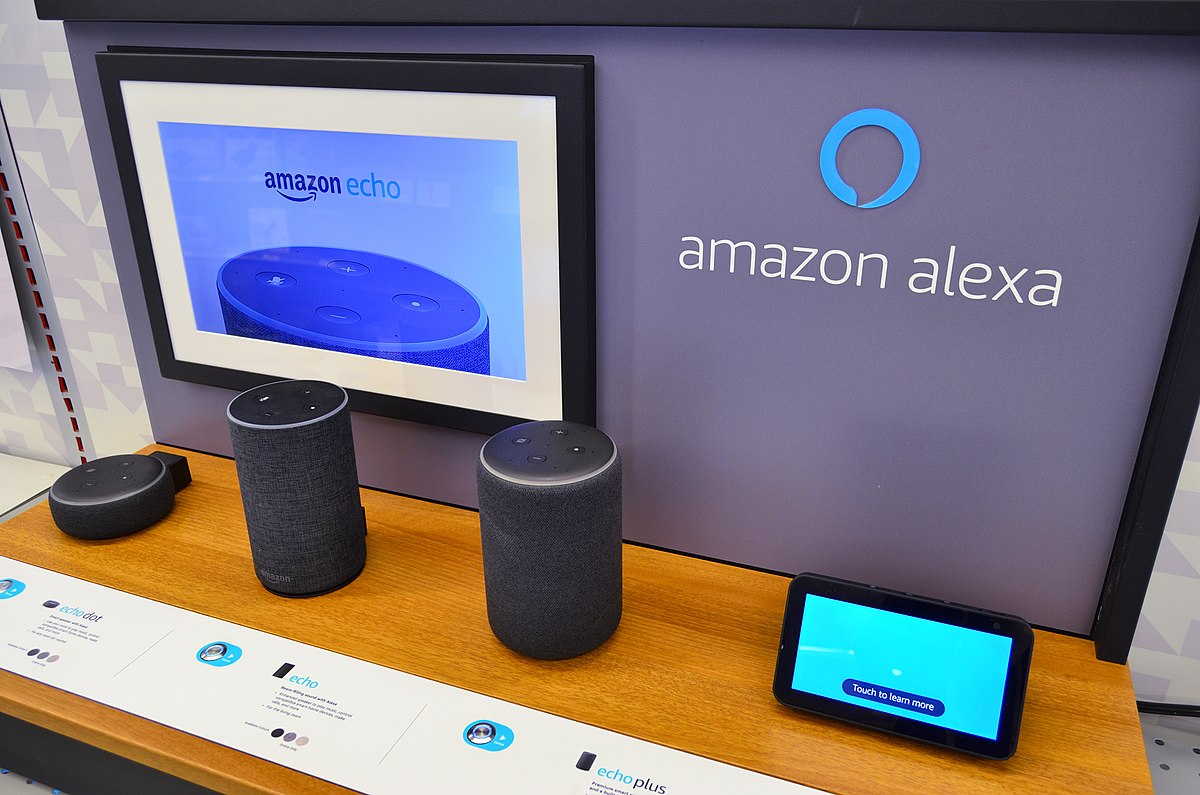 Many devices with Alexa components can be activated by using a wake-word. Currently, voice interaction with Alexa is only available in English, German, French, and French with a Quebec accent in Canada, Hindi, Italian, Spanish, Portuguese, and Japanese.
By incorporating Alexa in the Amazon Shopping app Amazon offers more features to make your Amazon shopping experience comfortable and easy via the app.
How To Order And Reorder Using Your Voice
Alexa can help you with your Amazon online shopping. You only have to use your voice to track your orders or reorder your most favorite products.
To order or reorder, as an example, you only have to say "reorder cheese plate" or "buy more hand sanitizer" and it will be done.
How To Track Your Amazon Order Using Your Voice
Your Amazon orders can be tracked by voice by Alexa. The orders include grocery orders with Amazon Fresh and Whole Foods. The app will also confirm your delivery date. You can ask Alexa anytime. Just say, "Alexa, where's my stuff?"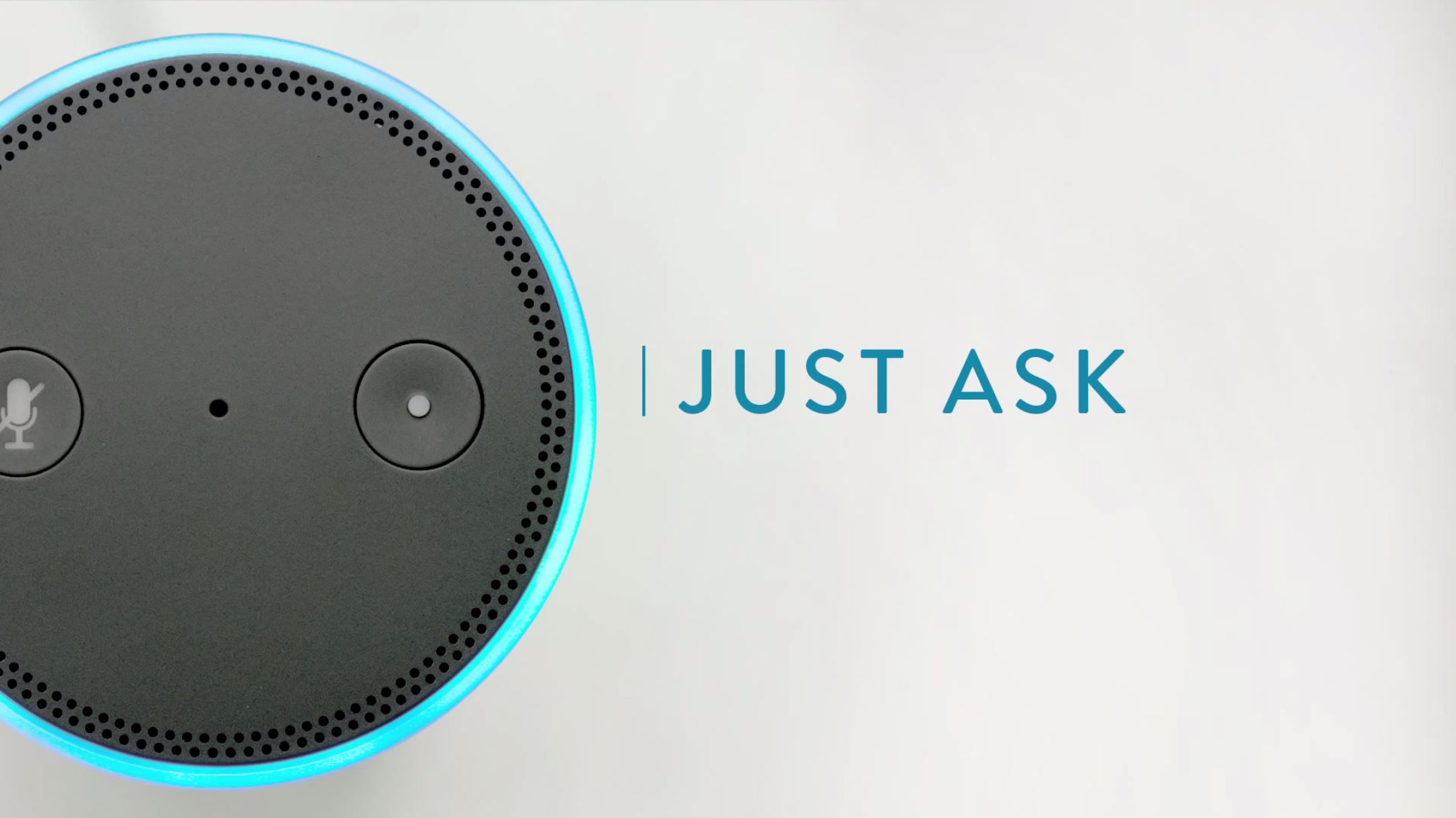 Alexa will inform you whether you have any pending Amazon deliveries. If you have several, Alexa will confirm how many are in progress and what items they are. You can use this option if you have the Alexa and the Amazon app.
How To Create Shopping Lists Using Your Voice
Whether you're grocery shopping or buying everyday things, most of us use a shopping list. Alexa allows you to use your voice for creating and accessing your Shopping List.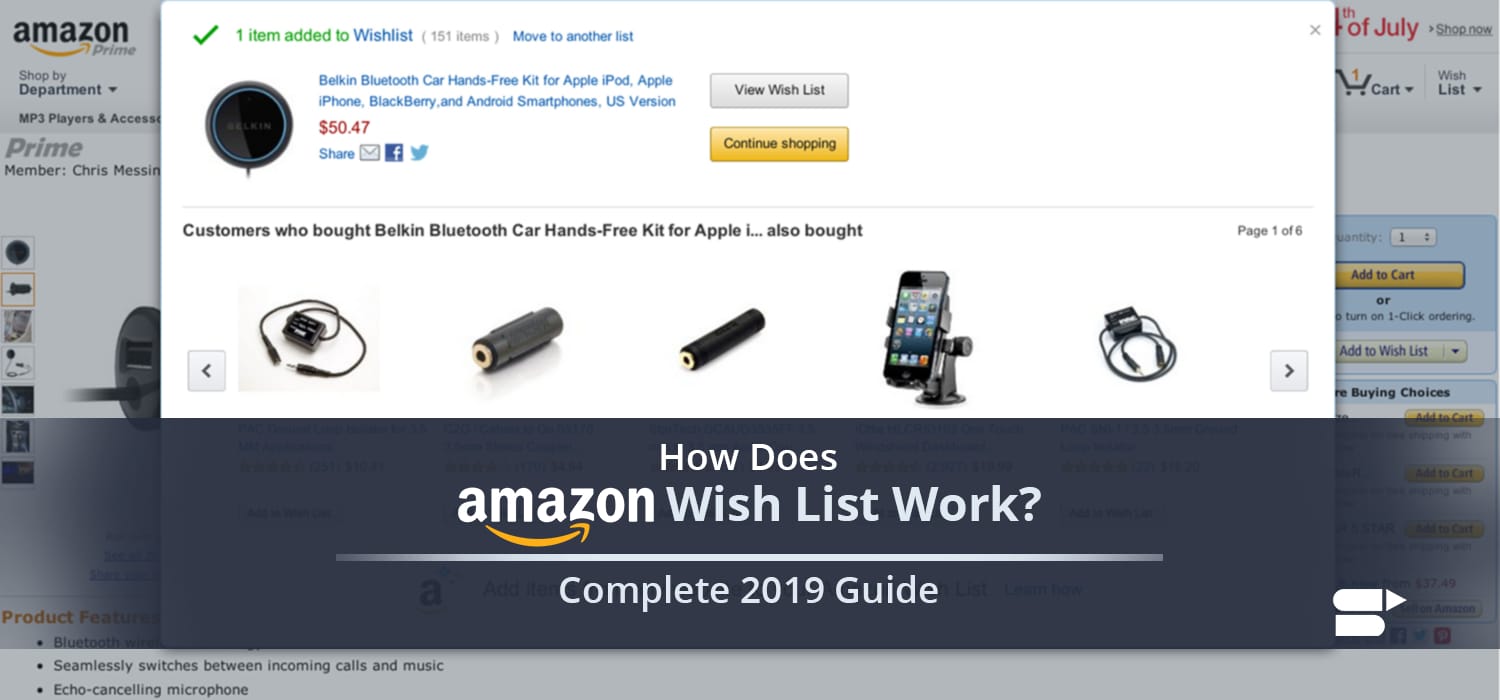 You just have to say "Alexa, what's on my shopping list?" and you will receive the response from Alexain which the top items on your list will be read to you. To add items to the list say, "Alexa, add coffee to my shopping list."
You can remove any item from your Shopping List, by just saying, "Alexa, check off sugar from my shopping list." You will receive the response, "I've checked off sugar from your shopping list" from Alexa.
How To Get Product Information
To find the best prices and up-to-date product information, just ask Alexa and good deals will be shared with you. Alexa's voice function makes your shopping easy and this function is accessible from Echo devices, and devices with the Alexa and Amazon app.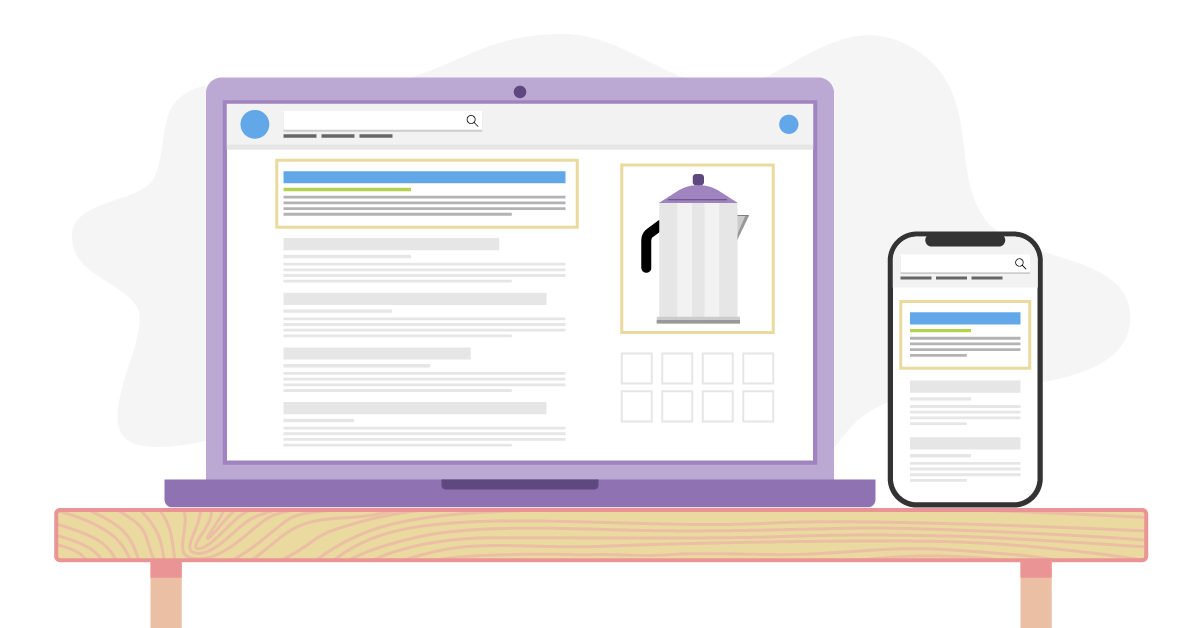 To check for the deals of the day on Amazon.com just ask: "Alexa, what are my deals?". Alexa can also help you by providing recommendations on some of the highest-rated items available.
If you have the Amazon app installed on your phone, you will always receive a reply from Alexa with a link where you can get more information.
Tips To Get Maximum Use Of The App
When you are using the app you must remember that you have to grant Amazon Shopping permissions to function properly.  If the permissions are not granted by you, you won't have access to all the benefits.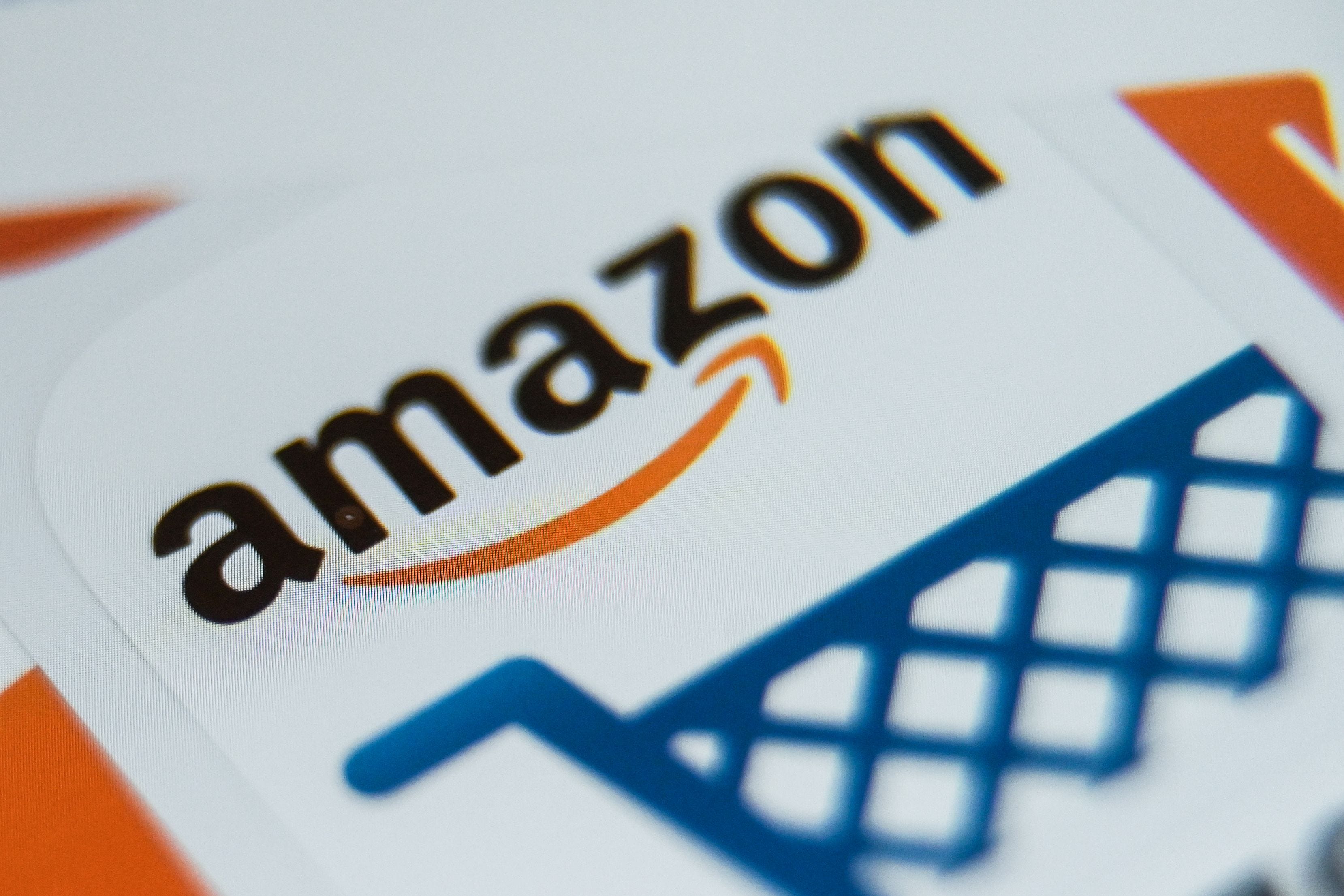 Contacts
This permission is needed to allow you to send Amazon gift cards to your contacts. If you want to invite your friends to install the Amazon app, there also has to be permission granted to use your contacts.
Camera
You have to give the Amazon app permission to access your device's camera. This is necessary as your camera is used to find products by scanning the cover or its barcode. The camera is also needed to add gift cards and credit cards.
If you are providing product reviews, the camera is also needed to add pictures in the reviews.
Microphone
The microphone is necessary to use your voice to search for products, check on the shipment tracking, and interact with Alexa. Therefore, the app has to be permitted to access the microphone.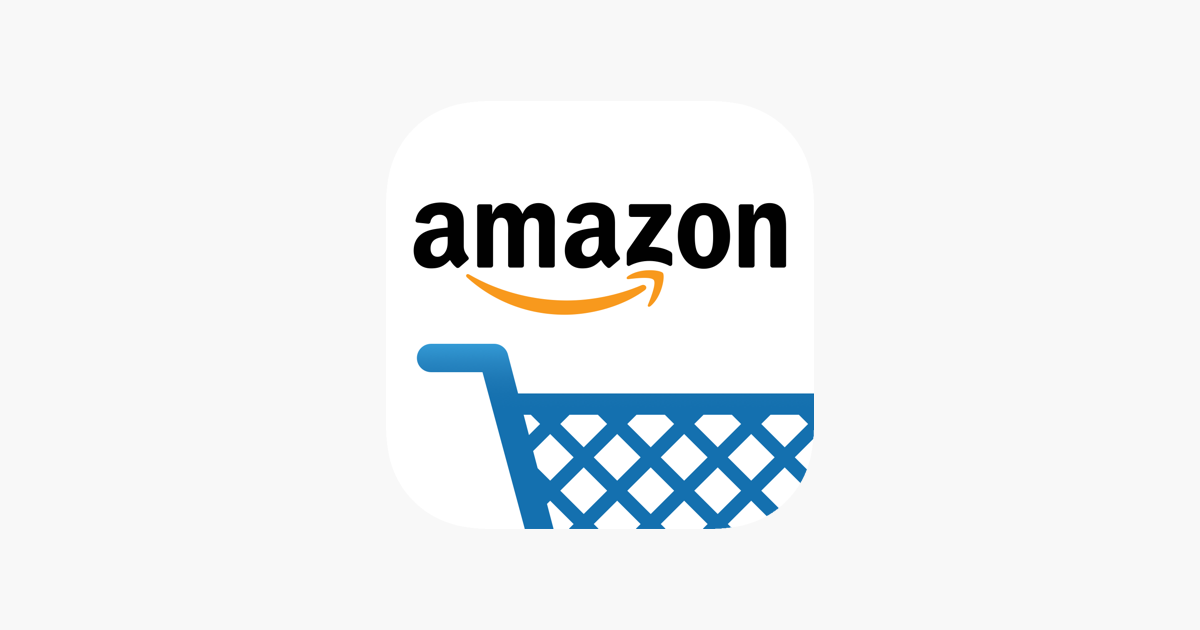 Location
The app can only alert you regarding local offers if it is allowed to access your device's location.
Account
Access to your account allows you to share products on Amazon with your friends and family through social networks like Facebook.
Phone
For your comfort, Amazon can pre-populate the Amazon Customer Service's number on your phone's keypad. To be able to do that you have to permit Amazon to access that part of your phone.
Storage
If Amazon can store your preferences on your device it can load and run some features faster on it.
Wi-Fi
This permission is needed when setting up either a Dash Button or Dash Wand via the Amazon Shopping app.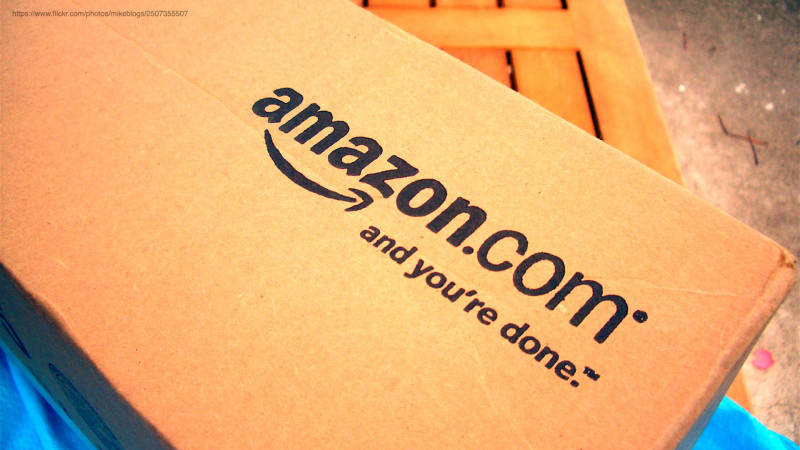 Conclusion
The Amazon Shopping app and the incorporated Alexa function is an excellent app to download and use if you are a frequent Amazon shopper. The app is free to download from App Store and Google Play. Enjoy your shopping!