If you're looking for an online bank, you have a lot of options. Many of the best banks today compete on product quality and customer experience. They also work hard to gain your business by offering the most competitive rates, the lowest fees, and no minimums to worry about.
One such bank that fits this description is Ally Bank. Having earned itself a fine reputation in the industry, Ally was one of the first online banks that was built from the ground up to offer traditional banking services at the tip of your fingers. In fact, Ally offers intuitive mobile app technology so you can bank on the go.
From high yield savings accounts to credit cards to low-rate auto loans and fixed-rate mortgages, Ally offers a ton of choices when it comes to your finances. In this article, we will give a detailed look at everything you need to know about Ally Bank in terms of their accounts, services, fees, and other features.
More About Ally Bank
Account Basics at a Glance
Auto-Financing Products
How to Open an Account with Ally Bank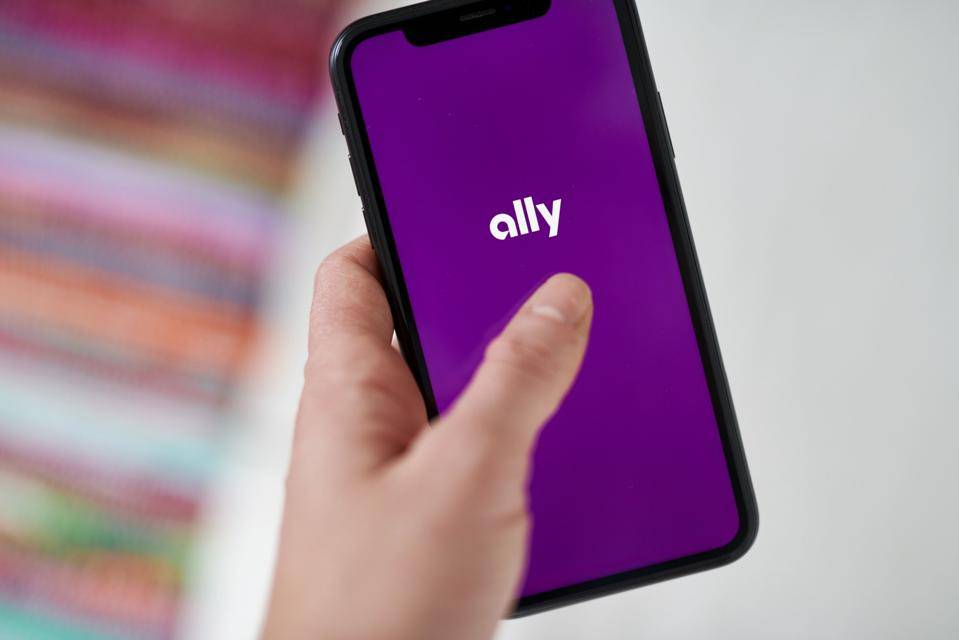 More About Ally Bank
If you've heard of Ally Bank, you probably know that they're a division of Ally Financial Inc., one of the largest automotive financial services companies in the world. Previously known as GMAC Bank before becoming a brand of Ally Financial Inc. in 2009, Ally Bank was launched with a vision to become an all-around ally of customers' financial goals, offering better rates and 24/7 live customer care.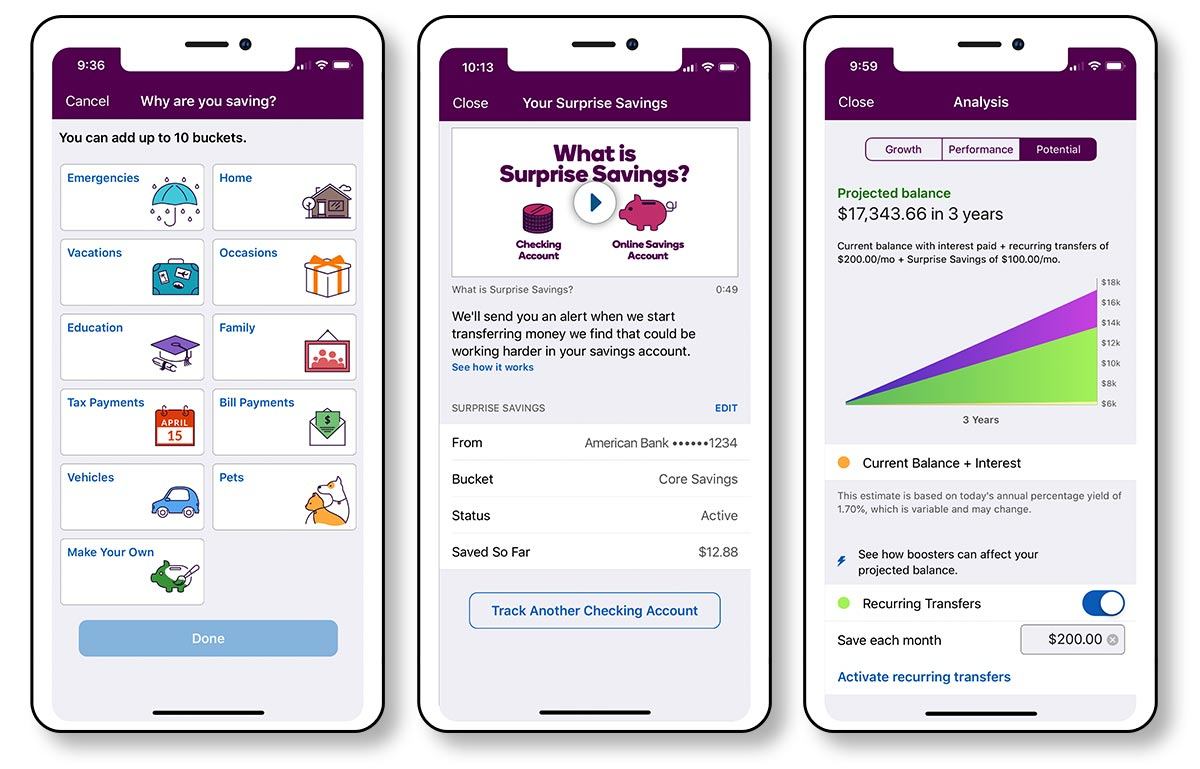 As of 2019, it sits as the 26th largest bank operating in the United States with $104.4 billion in total assets and almost 1.8 million customers. More importantly, Ally Bank is insured by the Federal Deposit Insurance Corp (FDIC), which is an agency of the U.S. Government that insures bank deposits up to $250,000, so your money is safe and secure.
In addition, Ally's online-only platform means you will never find their branches inside of a shopping mall or strip center. This allows them to keep overhead costs low and pass the savings on to consumers in the form of lower interest rates, higher CD rates, and better banking products.
And while they do offer a relatively large line of products, they don't advertise or promote them aggressively as their competition does.
How to Download
Providing simple and secure access on the go, Ally Bank offers a full-featured mobile app with two-factor authentication and fingerprint login. You can access your accounts, transfer money, pay bills, deposit checks and even locate convenient ATMs right from your hand-held device.
Even better; with the power of artificial intelligence, the Ally bank app integrates Ally Skill for Alexa-enabled Echo or other devices in your home. This allows you to perform your banking operations using voice commands—from checking the balance on your accounts, reviewing your last five transactions, even asking when your next payment is due and much more.
Ally's mobile app is available on both Apple iOS and Google Play Store devices. Once you have downloaded the app and created an account, you can use your Ally username and password to log in. The dashboard will appear with your personal banking information organized into helpful categories and easy-to-use summaries.
Account Basics at a Glance
Ally is an online-only bank, so it's no surprise that Ally checking accounts are designed for customers who prefer to do their banking online. The Ally Interest Checking Account has no monthly maintenance fee and no minimum balance requirement. Moreover, overdraft protection is available as a courtesy, with no fee to you if a transfer is made from either your savings or money market account.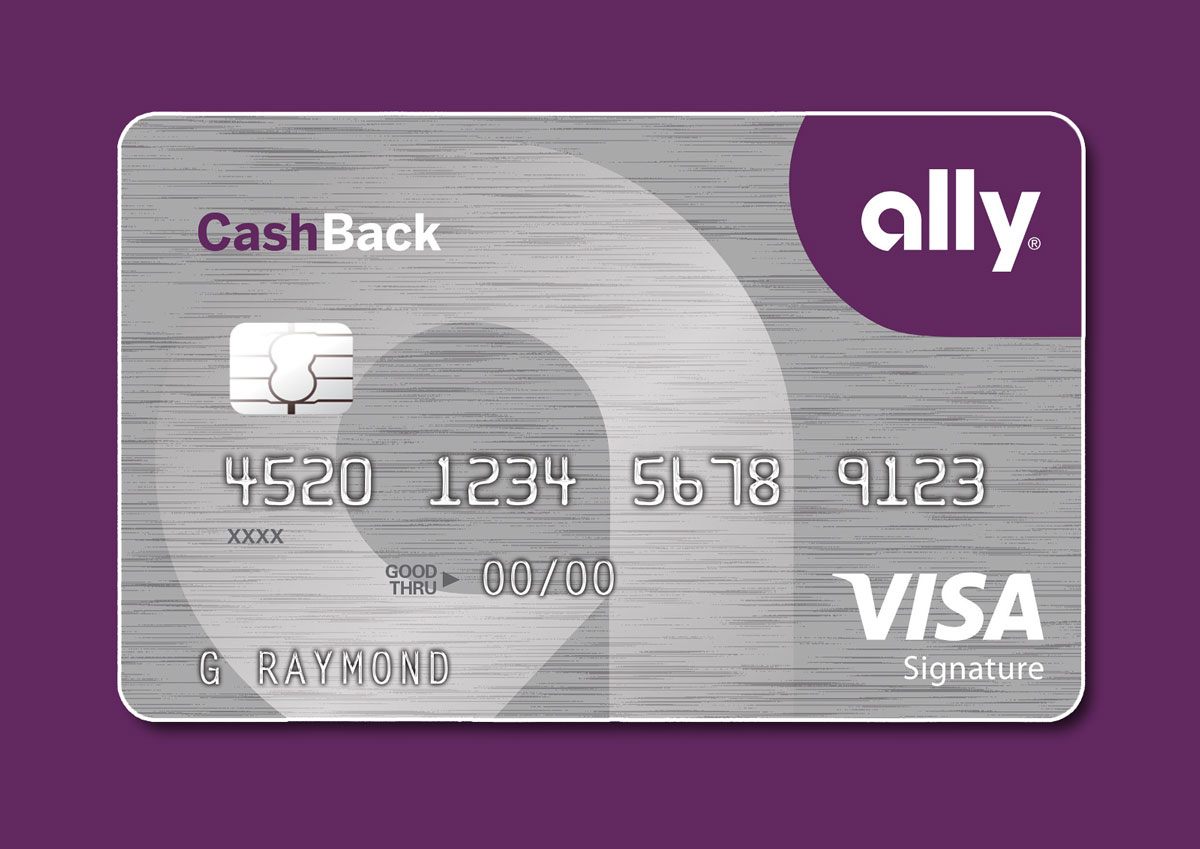 To sweeten the deal, the bank also provides free standard checks and a free debit card. Plus, with ACH and bill pay capabilities, you can use your account to pay bills automatically, set up recurring payments, and send funds securely to other financial institutions.
What's more, the network of 55,000 Allpoint ATMs keeps you out of ATM charges, while the bank will reimburse you up to $10 if you need to go outside that network in one statement cycle.
With Ally Bank's eCheck Deposit feature, you can quickly and easily make a check deposit online with the Ally Mobile app. This means you don't have to keep those paper checkbooks around anymore! Just snap a photo of the front and back of your endorsed check and submit it for deposit using the app.
Savings and Annual Percentage Yields (APYs)
Ally's interest checking account is one of the bests in America, with a 0.10% APY on balances under $15,000 and 0.25% APY on balances of $15,000 or more. To put that in perspective, that's significantly more than even a typical brick-and-mortar bank would offer.
For instance, Capital One's 360 Checking account pays an annual percentage yield of 0.10% across all its balance tiers, whereas Wells Fargo's flagship checking account only offers an annual percentage yield of 0.01% for balances above $500. So If you are looking to maximize your interest earnings without losing the convenience of an online checking account, it's hard to beat Ally's interest checking account.
If you're looking for a high-yield CD, Ally Bank should be one of your first stops. The online bank offers a variety of CDs in both short- and long-term maturities that can fit your risk tolerance and financial goals. Its high-yield CDs pull some of the best rates on the market, especially its 10-year term. Plus, it offers a no-penalty CD for customers who want flexibility and still earn high interest on an 11-month term.
Auto Financing Products
In addition to checking, savings, and CDs–Ally offers a full suite of products and services designed to fit your banking needs. These include auto loans, commercial financing options, home equity loans, and lines of credit.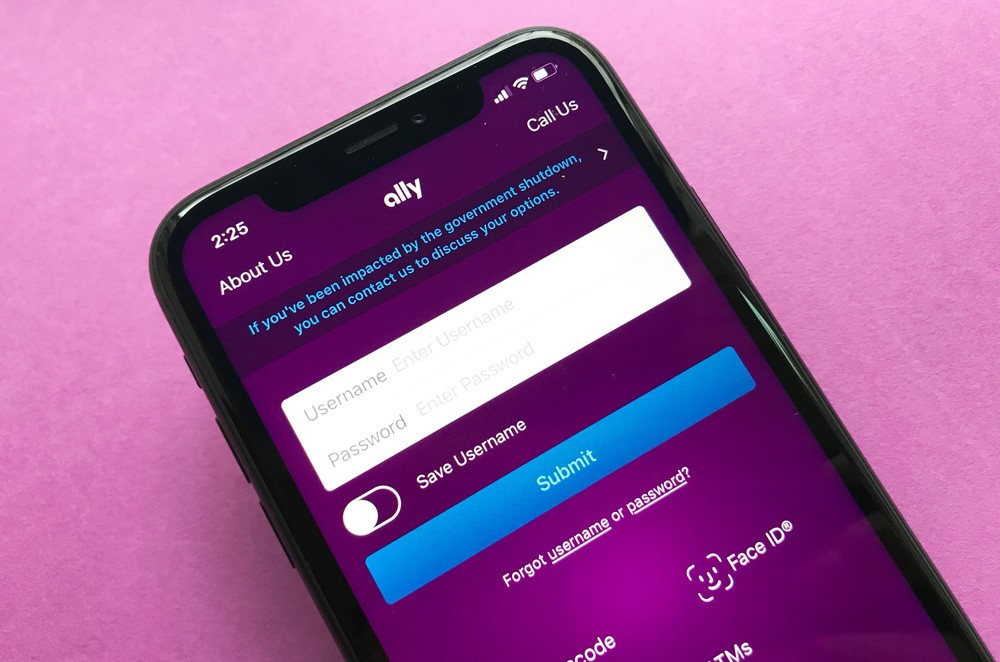 Ally Bank's Auto Financing wing, for instance, provides a wide range of auto financing options with a specialized log-in area for auto loan customers. The bank's auto financing products are designed to make the whole process easier with flexible terms, competitive rates, and a dedicated customer care team.
The Ally SmartLease is simple and transparent, and Ally charges no dealer prep fees or acquisition costs as other lenders do.
Commercial Financing Services
As the banking arm of Ally Financial, Ally Bank provides commercial financing to small and mid-size businesses that have a positive cash flow.
From short-term loans that provide an immediate, fixed amount of capital to business lines of credit that can help manage fluctuating expenses, the bank helps businesses underwrite loans of all sizes with flexible repayment terms.
How to Open an Account with Ally Bank
You can open an Ally Bank Online Account in just three simple steps. Visit Allybank.com and press the "Open Now" button or download the mobile app (available on Apple and Android devices). You'll need to choose the account option that best suits your banking needs.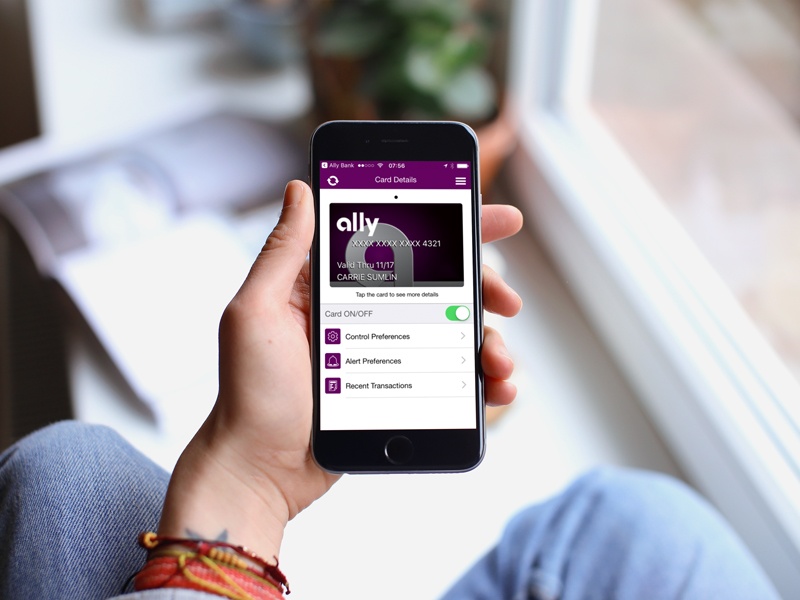 Next, enter your personal details to confirm your identity such as your name, address, and Social Security Number. Finally, choose how you'd like to link in funds when applying.
Ally will email you once your account is approved so you can get started with your new bank account right away. Alternatively, you can also open an account–24/7 over the phone or by mailing in an application form.
Customer Service
Ally has some of the most highly rated customer service reps in the industry. In fact, Ally ranked second overall in the 2019 J.D. Power study, based on a survey of online bank customers, conducted between May 2018 and February 2019. Customers note that Ally Bank's account opening process is a pleasant experience and that the bank's products and fees are a good value.
Their banking customer service team is available by phone, email, or chat 24/7, 365 days and they update wait times in real-time so you know when to call. You can reach customer service at 1-877-247-2559 and get immediate help with your queries.
If you are trying to get in touch with their auto finance team, just know they are available from 8 am to 11 pm Eastern on weekdays. On the weekends, however, hours might be shorter.
The Bottom Line
Ally Bank is a great choice for customers who want full-service online banking with higher APYs than traditional brick-and-mortar banks. In fact, Ally's APY is consistently above the national average, and its interest-bearing checking account can provide some of the best rates among similar accounts from other banks.
Additionally, Ally offers the Ally Mobile app that allows you to do all your banking activities from the tap of your smartphone. The mobile banking app is easy to navigate, so you can quickly access your money or take care of your banking needs with just a tap on your phone.