Billions of active users around the world are taking over Instagram each month. With the social networking app more popular than ever before, more and more individuals have been interested in curating their feeds and editing their photos to perfection.
For profiles and pictures to stand out, it takes more than just taking a great photo and doing an angle for the 'gram. For many people, their secret lies in having a reliable photo editor where they can fine-tune the smallest of details however they wish.
This is where the VSCO app comes in. With a recent resurgence of users with Gen Z and the VSCO girl trend, this app proves time and again why it is here to stay. Below are some topics that will be discussed in this article.
Get to Know VSCO: The Photo and Video Editor
What the Photo Editing App Has to Offer
Learning How to Use the App
Downloading the VSCO App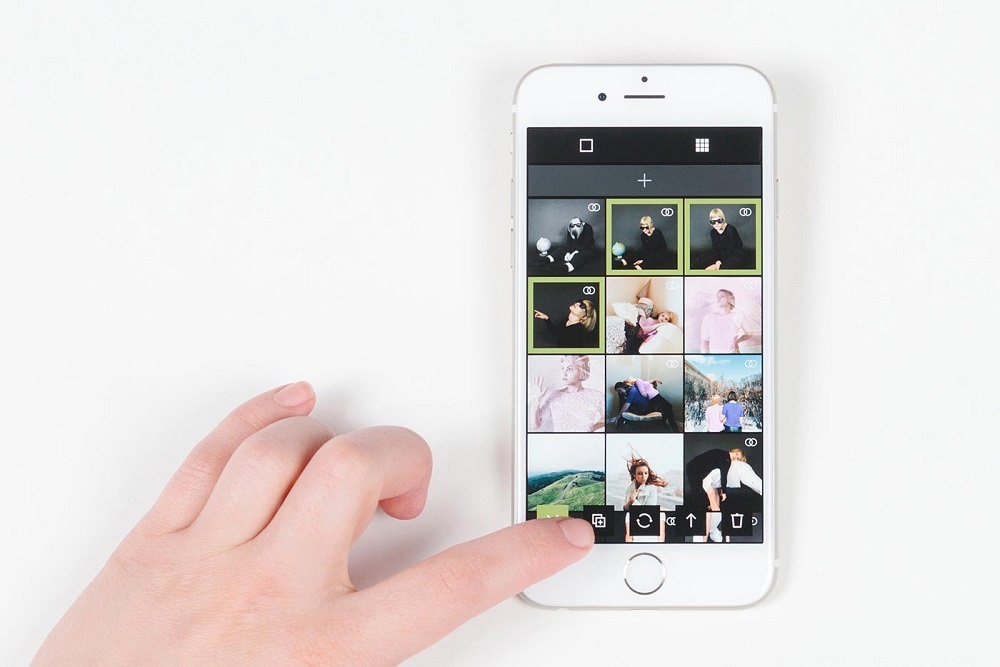 Get to Know VSCO: The Photo and Video Editor
VSCO is a mobile application that allows users to edit photographs. This app also lets users explore and apply various filters before being shared on various social media platforms. It houses numerous tools that give individuals control over their desired results.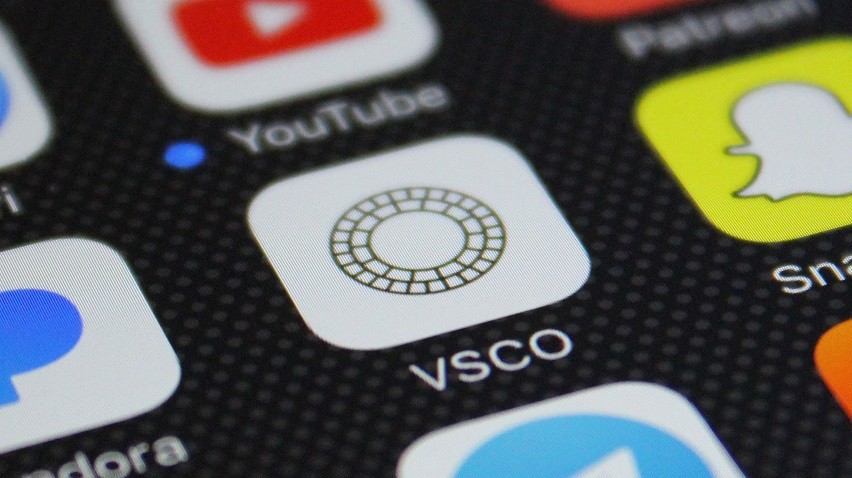 VSCO gives individuals access to an extensive range of settings that can be manipulated and adjusted accordingly from vignettes, highlights, saturation, temperature, and more. In the past, it has provided high-quality plug-ins for users who wish to have access to professional tools on their devices.
The app can do more than just editing. As a matter of fact, VSCO also offers its users the ability to capture photos directly on the app rather than import them.
Initially released in 2011, the app created by Joel Flory and Greg Lutze has now grown into a widespread culture. Today, it has given birth to the VSCO girl subculture, even inspiring many younger generations to edit their photos with ease using filters, presets, and more.
Fostering a Creative Community
More than being an editing program, VSCO is also a community-centric app that provides users with the space to interact with fellow VSCO app users. Although individuals can also share their works and photos on this feed, similar to that of Instagram, it does away with showing the Likes.
By foregoing showing the total number of Likes, it veers away from putting pressure on users and pitting themselves against one another. Not only that, this application gives users the ability to discover what they can do, who they truly are, and what their aesthetic is.
VSCO offers a unique user experience in that it serves as a tool for photographers all around the world to connect and create with each other. From doing challenges and even simply clicking on the hashtag #VSCO on just about any platform, it will instantly connect users to a wider network.
What The Photo Editing App Has To Offer
One of the main come-ons of VSCO is that it is free to use. This photo editor gives users access to 10 equally free filter presets that users can go crazy to edit and adjust photos. The presets target different aspects, such as exposure, colors, lighting, and many others.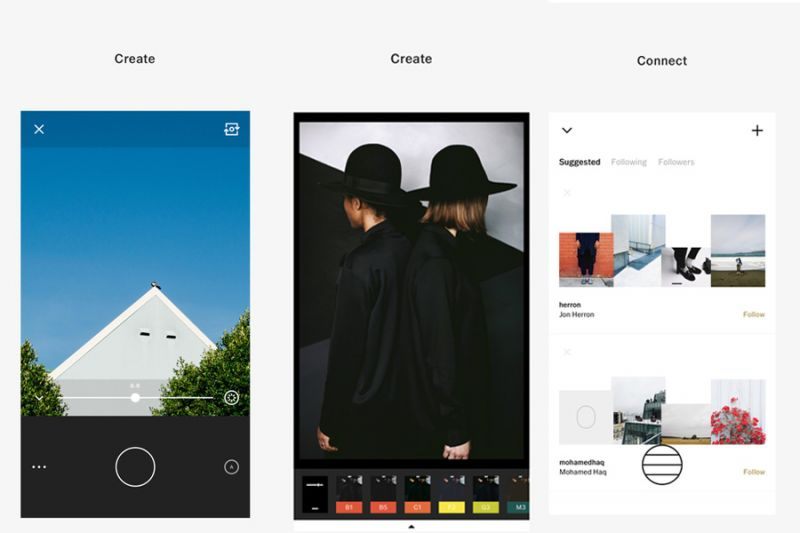 The beauty of using these presets is that these are a one-tap editing solution, providing users with more refined photos in just a tap of a button. These preset help lend depth and dimension to photos, defining in the best way possible.
Apart from the extensive range of presets available on the app, users can also gain comprehensive editing tools such as Saturation or Contrast. These tools allow photos to either pop or become darker depending on the edit.
Users can also try their hand at other editing tools available on VSCO. These include Grain and Fade, both of which can mirror the effects one can only usually get from film. Users can play around with the editing tools and settings and apply these to their desired photos again with Recipes.
Other Notable Features
VSCO may be known as a photo editing app, but it does not mean that that's all there is to it. It is also equipped to edit videos and clips – all from the app's very own photo editor, under the premium version. This means that users can control the coloring of their videos and more.
Another feature that is not to be missed is the VSCO Montage. Under the premium version, this lets individuals tell a story through a video by piecing together various clips, images, and even shapes. This can be used for presentations, special events, and the like.
Learning How to Use the App
VSCO makes photo editing easy, especially for beginners who want to dip their toes in the photography and editing world. To start, individuals can tap on the Studio tab located in the middle of the menu bar. This is where all the images individuals want to use and edit on the app are stored.
The Studio is entirely separate from a users' camera roll storage. This means that should individuals want to import photos directly from their camera roll; they must tap on the '+' sign located in the upper right corner of the app. This will bring up the gallery where users can select the images they wish to import.
To start editing, users can tap on a particular image. Doing so will pull up several editing options. Editing photos in Studio is also possible and much more desirable, especially as this opens up presets that VSCO is known for. To edit in Studio, users can tap on the Edit icon in the menu bar.
After opening the Studio image, users can explore the free filters or the hundreds of presets found under the premium version. Apart from using presets, the photo editor app also lets users manipulate photo settings such as contrast, exposure, and the like. Tap on the check icon to save.
Tips for Using VSCO
The clean and minimalist interface makes it easy for users to explore what VSCO has to offer. While others may feel limited with the free filters, make sure to explore the intensity of these instead. This way, users can truly make it their own by adding their own spin to these premade filters.
Another cool tip would be to layer the filters. While this may be a dubious activity to some, this allows users to get the depth and dimension they are looking for that would not otherwise be achieved with just one filter.
Downloading and Setting up the VSCO App
The VSCO photo editor application is available for download on both the Google Play Store for Android users and the App Store for iPhone and iPad users. To download this, key in the name in the search bar and tap on 'install' to proceed.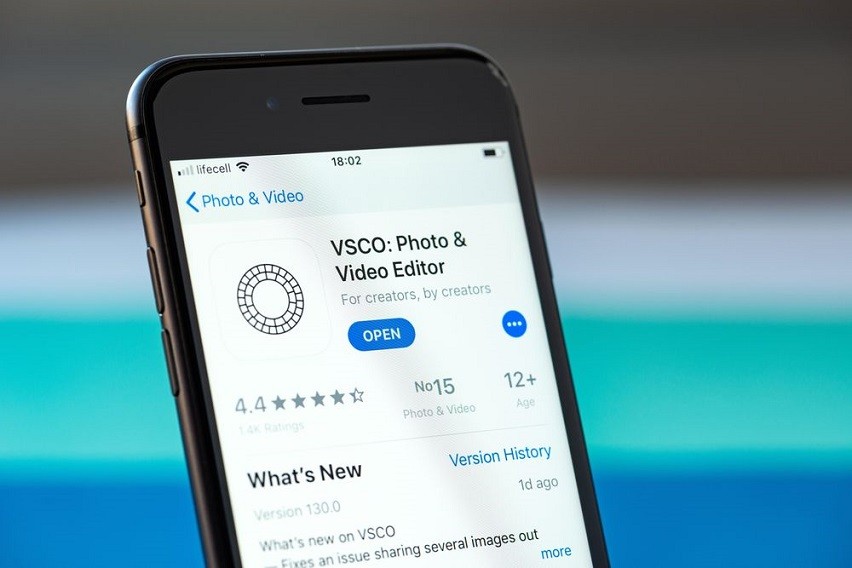 The app is free to use and download. It already comes with free 10 filter presets and a photo editing tool that individuals can use and apply to their photos with ease. There is, however, a premium version and in-app purchases that users may utilize to their advantage.
Once the app has been installed, individuals will get a prompt that asks them to allow the app to get the location settings and for the user to receive push notifications. Afterward, individuals are enjoined to create or sign in to their account, which is vital for editing and posting photos on the feed.
Users can rely on their existing Google email account or Facebook in signing up. Alternatively, they can also use their email address or phone number to do so.
Seeing The Benefits Of Going Premium
As mentioned, the VSCO app comes with a premium subscription service valued at $19.99 for the whole year. Upon signing up, users will be encouraged to sign up for the paid version, although by no means are users obliged to do so.
For those who wish to try this, the app comes with a 7-day free trial period. Here, individuals can access a more extensive range of filters that go up to 200 in number. What's more, this premium version comes with a more advanced range of editing tools.
Some of the editing tools that can be accessed with this version include HSL, Split Tone, and Borders. Meanwhile, some of the 200 presets that individuals can use on their photos include those that help recreate vintage film looks such as Fuji, Kodak, Agfa, and many others.
The Bottom Line
VSCO is definitely a worthy app to explore, especially with its wide range of photo editing tools and filters. Its clean and minimalist interface makes it easy and simple to use, even for those new to the photo editing game.
Its community-centric page is also worth exploring. Through this app, not only will individuals get to go beyond the box and challenge their imaginations, but they can also enhance their creative eye and make their feeds more refined one step at a time.