Cameras on smartphones have become massively advanced in recent times. And while these built-in cameras are equipped to take high-quality pictures and have their own set of filters and editing tools, special camera apps can take your pictures to the next level.
Special camera apps come with enhanced features like manual controls, composition overlays, detailed editing tools, and more. In this article, we have compiled a list of the 10 best camera apps that will help you to accentuate your ordinary pictures into jaw-droppers.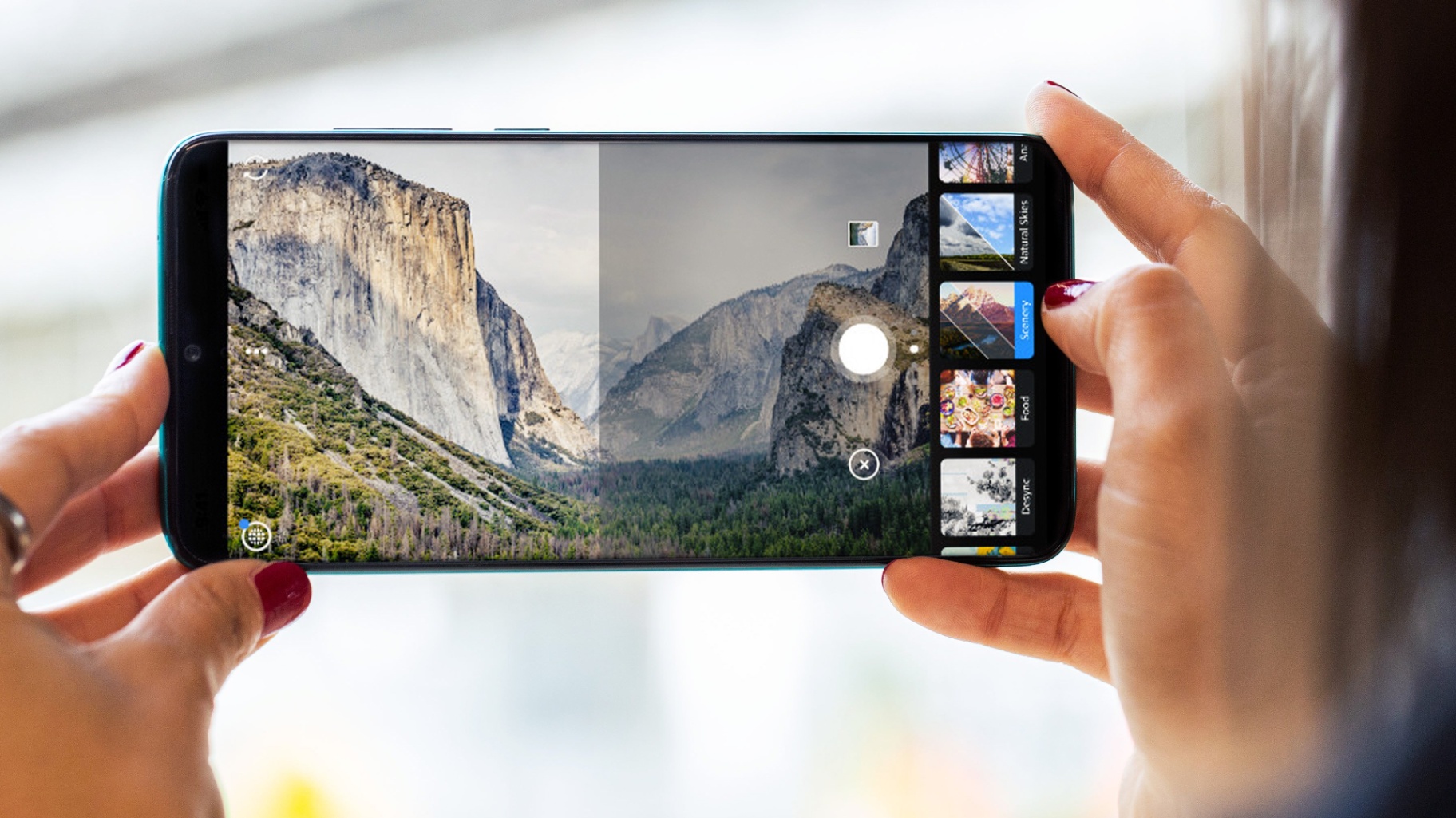 Silent Camera
If the digital shutter sound when you capture a shot annoys you, this app is your perfect partner. Silent Camera allows you to take a picture without triggering the shutter sound. Its other key features include up to 40 fps, high-speed, continuous shooting, so you can catch the perfect moment.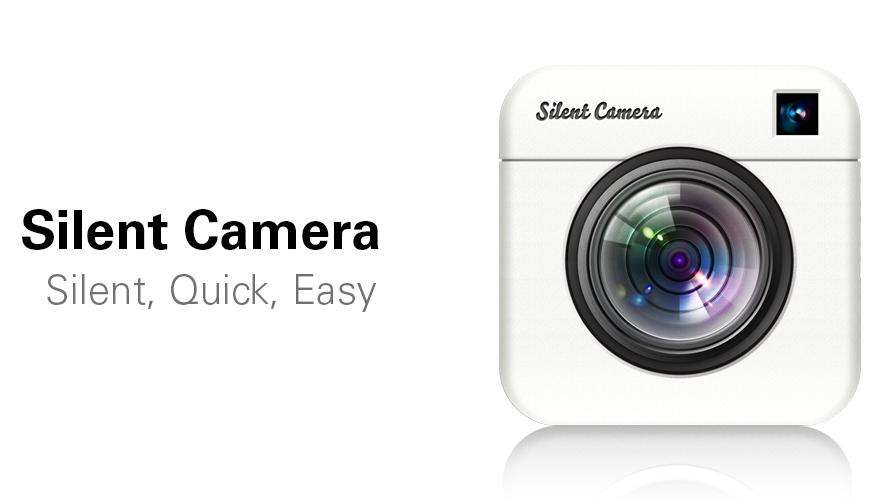 The camera also has features including zoom, grids, filters, blur, timer, and autofocus. You can use the grids to make perfect collages and the autofocus allows you to take clear pictures even in the dark.
Furthermore, it comes with options to adjust focus, white balance, or saturation, among others. Although the camera is free to download, it does come with in-app purchases. If you want to know in detail how the camera works, you can find several tutorials online.
Open Camera
Open Camera has most of the features that a professional photographer needs. It allows you to take pictures by making a specific, programmed noise or saying a catchphrase. It also has six focus modes and manual exposure adjustment so that your pictures are clear and sharp.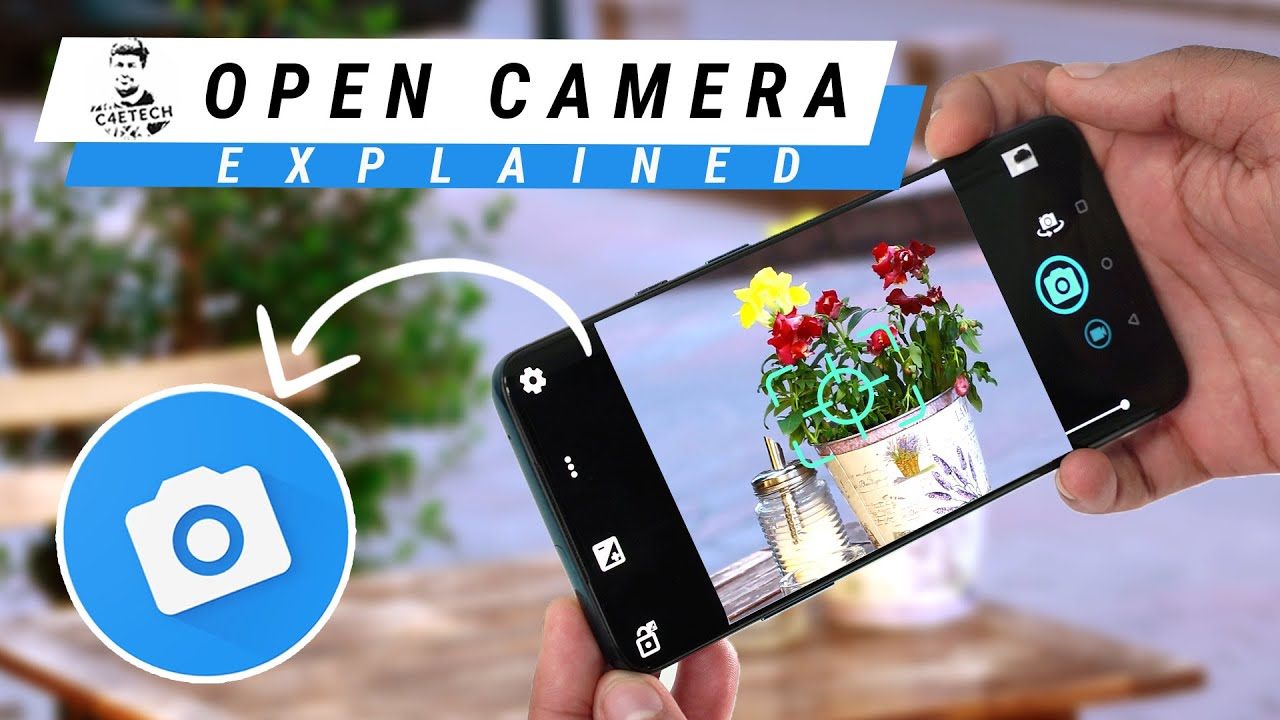 It supports external microphones and HDR. Moreover, it makes sure that your pictures are straight through its alignment feature and allows continuous capturing of up to 200 photos in 12MP.
The best part about this app is that it is completely free without any in-app purchases. It also features zero advertising so that there are no interruptions. You can download this app from the Google Play Store for a great experience in capturing moments.
Bacon Camera
Camera2 API is software that is required to support cameras on an Android phone. However, if your smartphone doesn't support it for some reason or another, Bacon Camera is the one for you. Bacon Camera offers features such as focus, filters, ISO, exposure composition, and more.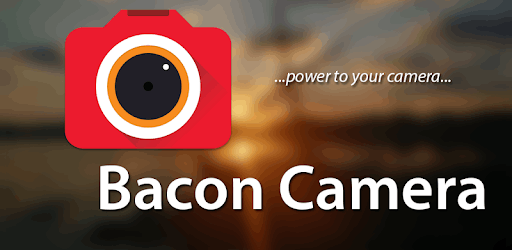 It also supports RAW, DNG, and JPEG format files. You can generate animated GIFs and goof around with panoramas and timer shots. All the manual and advanced functions are displayed neatly on the screen so that they can be used without any complications.
To make this app even more appealing, it offers Virtual Horizon, Live Histograms, as well as Composition Grids. Bacon Camera is free to download, with some of the standard features available at only $1.99.
Google Camera
Google finally came up with its official camera app, however, it is only available on some Android devices running at least Android 7.1.1. The latest version of Google Camera is overpowering all other cameras with its exceptional features.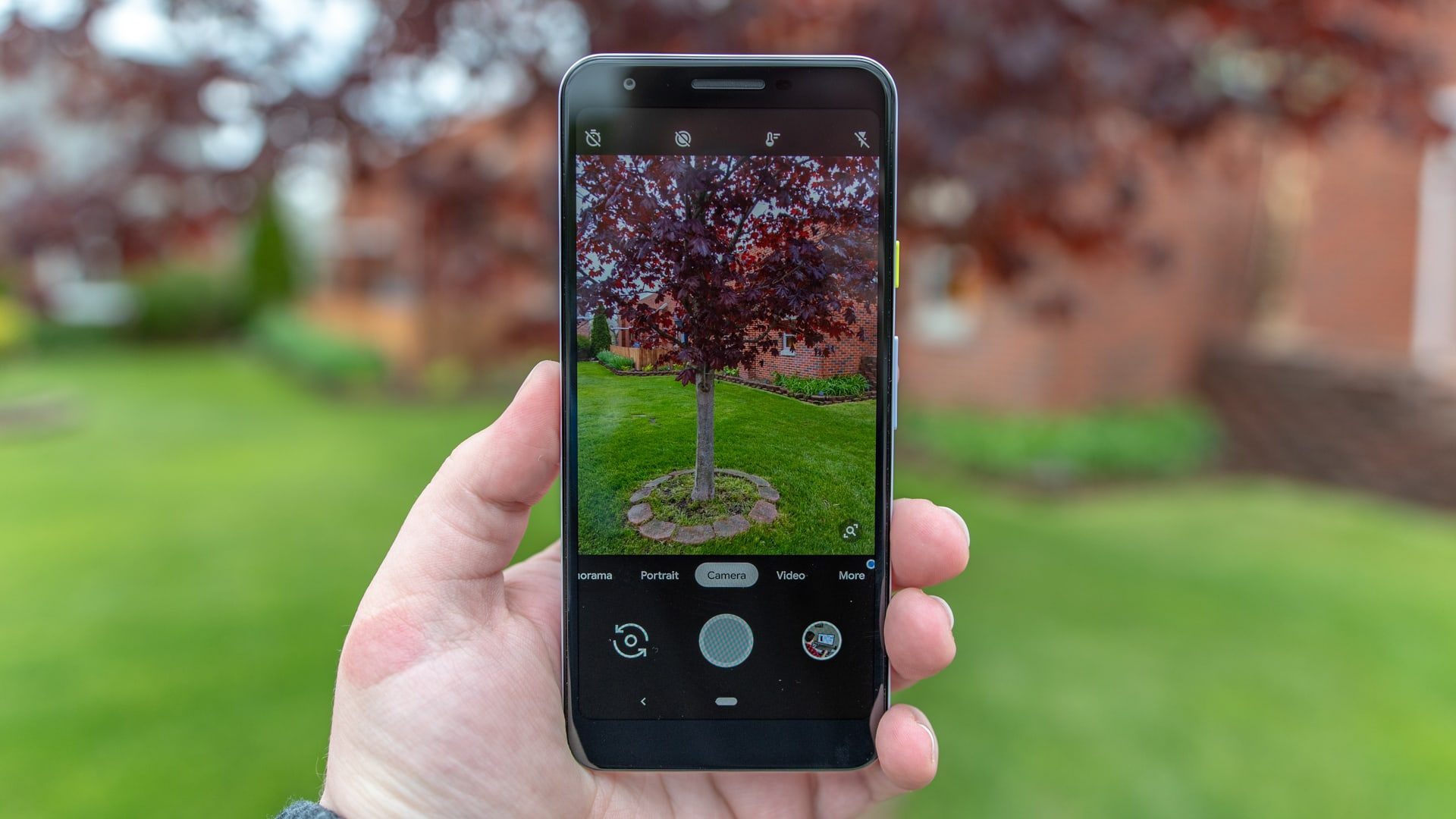 With great processing, this camera offers a lens mode, Super Res Zoom, video stabilization, and even slow motion, with great filters and high-quality adjustments.
To add to that, it also introduced Night and Portrait mode a few years ago, ensuring sharp images both day and night. There are even features specific to Google such as labels and AR stickers. The app is free to download and doesn't have any in-app purchases.
Camera 360
Camera 360 is for those who want to be able to edit to perfection. With this app, you can mold and transform even the most minute features of your face, for example, your eyes, chin, or nose. Better yet, if you forgot to put on makeup by any chance, this app would do that for you as well.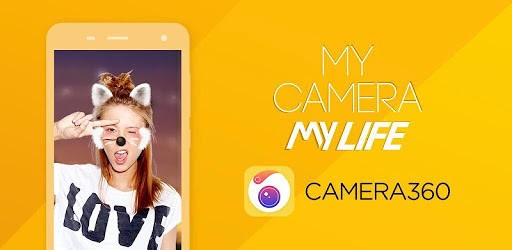 The funkiest addition is the many attractive and fun stickers and live images that this app incorporates. The selfie camera mode even has functions to change your skin tone or overall visual impression.
With its shot mode, tilt-shift blurs, exposure, vignette, and many more options, the charm and appeal of your pictures is definitely guaranteed. Camera360 is free to install on both iOS and Android smartphone devices.
Adobe Lightroom and Adobe Photoshop Camera
Adobe Lightroom is primarily a photo-editing app. However, it comes with a built-in camera, making it a perfect combination. The camera supports HDR and RAW technology, giving you a professional photographer feel.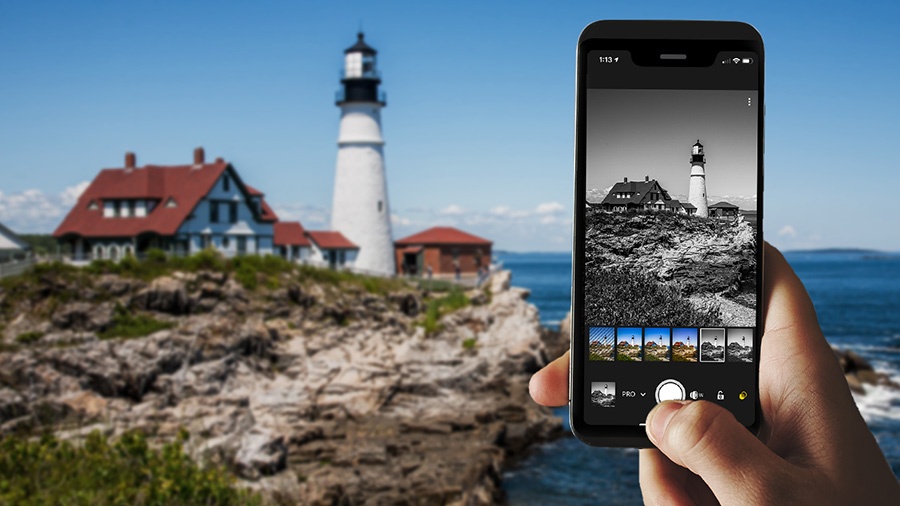 Adobe Lightroom offers various other standard adjustment features with a myriad of editing tools and manual camera controls. Install this free app for iOS on the App Store or for Android on the Google Play Store. You can also pay $52.99 per month to gain use of its full range of benefits.
Adobe also launched Adobe Photoshop Camera in 2020, which offers even more advanced features, like real-time and auto-tone Photoshop effects, backed by Adobe's AI and very smooth UI. You can find this app for free on the Google Play Store.
ProCam X
The ProCam X camera app leans more towards pro features rather than funky ones. It offers granular control, burst mode, facial recognition, exposure compensation, and even allows the video to run in slow motion and time-lapse directly in the app. It also supports 4k video recording.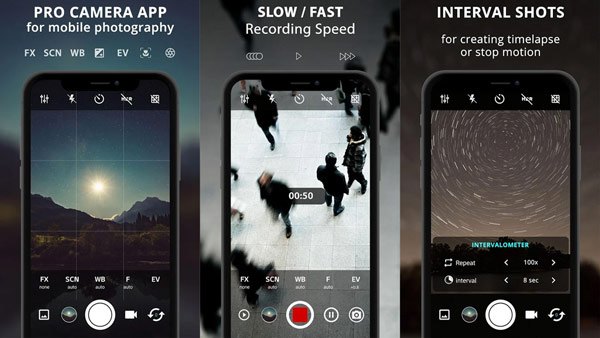 The manual mode includes manual focus, shutter speed, and ISO and are enhanced features: only available on devices that support Camera2 API. The highlight of this app is that you can customize what settings you want to see in your Manual Mode.
There is a free Lite version of this app, however, the full version, available only at $4.99, is a low price to pay to unlock all its amazing features for you to enjoy. Install it to test out this app and upgrade your images.
VSCO
One of the oldest and most familiar apps, VSCO is a combo of a camera and a photo editor app. Though the camera side of this app is not among the best, it's the editing tools and features that steal the show.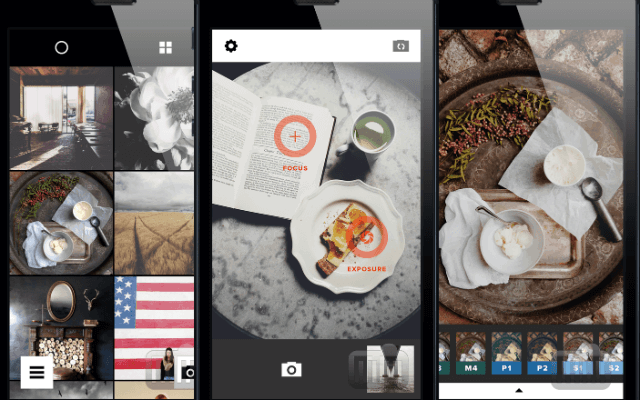 VSCO offers all the essential editing gimmicks, including effects, attractive filters, adjustment tools, cut and crop features, and much more. The app conducts Weekly Photo Challenges and offers bonus content for premium members, like tips and creative tutorials.
The app is free to download with 10 presets consisting of different varieties. If you want to explore the app in-depth, you can try the seven-day free trial. If you like what you see, you can pay $19.99 to get access to more than 200 presets by becoming a premium member.
Pixtica
Pixtica is a relatively new app and is known for its wide array of features all packed into one app. Though it comes with its own intriguing edits, the app also offers manual access which allows you to adjust focus, shutter speed, exposure control, and even support RAW file and QR codes.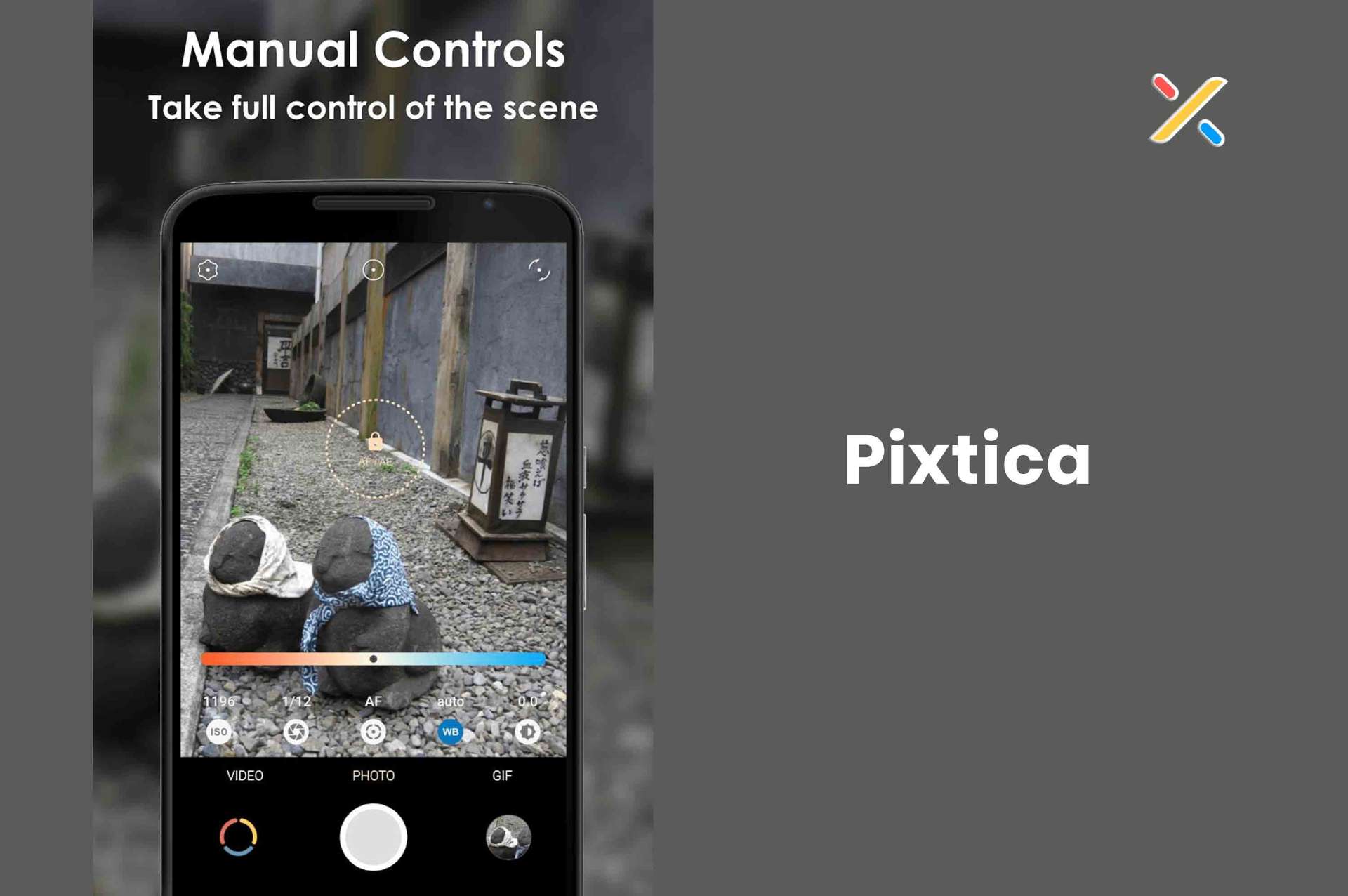 Apart from manual features, it also comes with live filters, stickers, a document scanner, a slow-motion mode, hyperlapse ability, and panorama mode, among many others. It even lets you create GIFs from any video you shoot.
Pixtica is free to download and use and does support ads throughout. There is also a premium subscription of $3.99 per year that lets its subscribers enjoy extra and more standardized functions.
Cymera
Cymera is a treat for all selfie enthusiasts. Less cluttered and easy to use, the Cymera camera app offers all the basic functions that are essential to selfie enhancing but also tools that can narrow or widen any part of your body, and blemish concealers to hide dark circles or acne.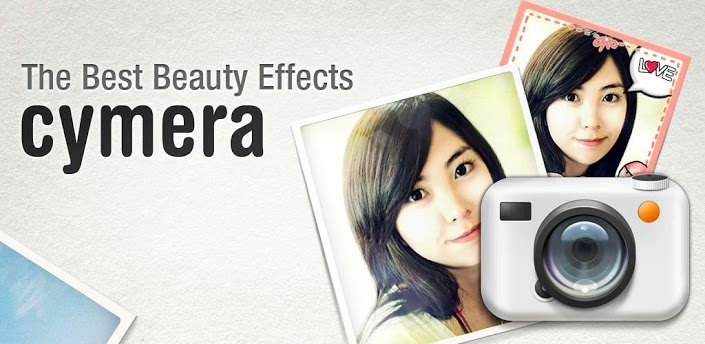 Furthermore, with real-time filters, sticks, and important adjustment tools, Cymera offers a crop tool for thumbnails so that your social media accounts have the best fit for profile and cover photos. Cymera even grants a DSLR blur effect and MEME editor.
It also comes with grids and frames for collages, along with makeup tools, a shot timer, and an anti-shake feature. This camera is free to install and use, but comes with in-app purchases at the mere cost of $3.49.
To Sum Up
And there you have it: The top 10 best camera apps, that can help you take your awesome shots to the next level. With some super advanced features and compatibility with high-quality and large size images, you don't have to sacrifice quality when adjusting your pictures to their best.
Now that you know what some of the best camera apps are and what they each have to offer, pick up your phone, launch your mobile phone's app store and get exploring the unique ways you can make your pictures stand out above the rest!