Running an online business means having the best social media. Having the best social media to get you the most followers means presenting unique photos that cater to your audience. It doesn't matter what your brand is – cookies to shoes, having the best social media photos can immediately skyrocket your follower numbers and turn them into profit.
A strong social media presence is needed for you to gain more followers. This is why photo editing apps provide a great advantage for your profile by giving your photos a more professional look. Find out which photo-editing apps that aim to improve photos using mobile devices such as Android and iPhone.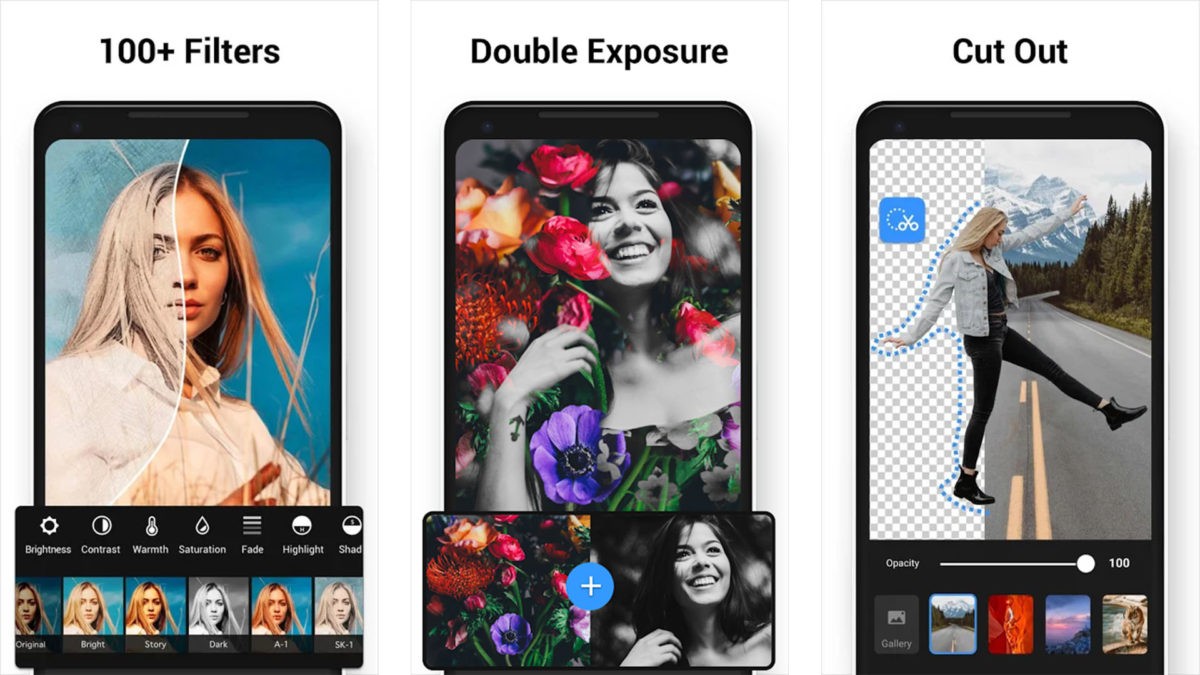 Snapseed
Snapseed is a great introductory photo editing app. The app is a Google product that offers more than 25 different tools and filters that will surely help you improve your photos and make them professional-looking. Snapseed is great for beginners who do not want to be overwhelmed with the art of photo editing.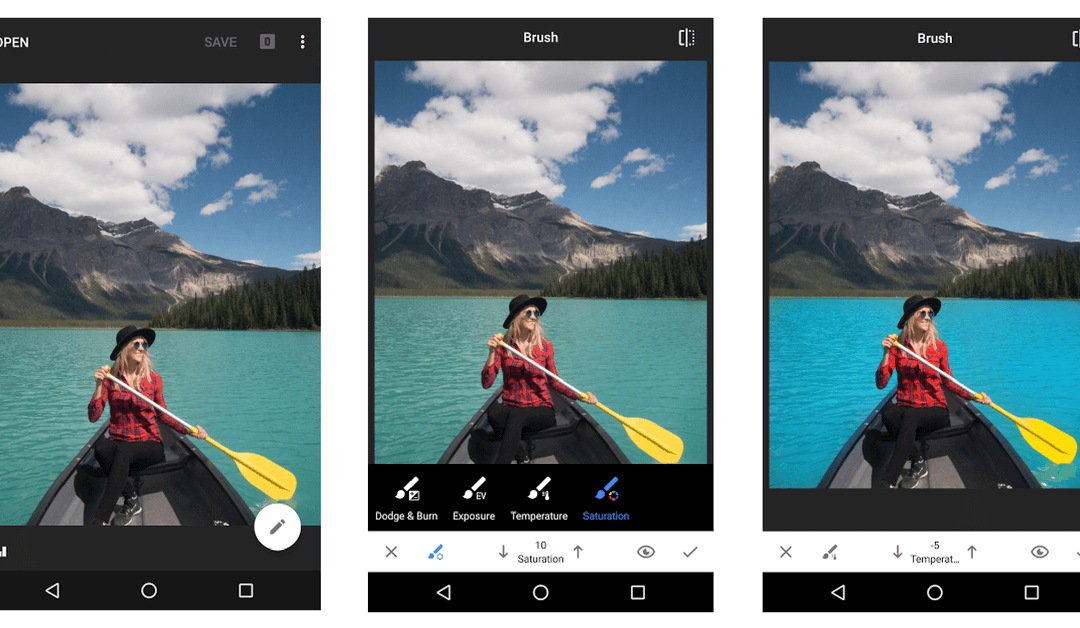 The photo-editing app is a good tool to use for those who want to learn more about editing photos for social media content.
Since beginners usually make a lot of mistakes, Snapseed has an autocorrect feature that automatically adjusts the color, contrast, and exposure to the photo that you are currently editing and make them more compelling to look at.
While Snapseed may have restrictions with its camera usage, the app is perfect for editing. The app is currently free to use. It is available for download on mobile devices such as Androids and iPhones.
What Are the Features
Snapseed has a wide range of tools including a brush tool where you can use to edit a specific area or region on your photo instead of editing the entire frame. The app also has perspective tools, cropping, rotating, and many other options that help with getting the right angle and frame for your photos. Many of these tools allow you to provide more accurate and detailed graphics for your photos.
Snapseed also features a lot of your favorite filters which can be automatically applied when you want to incorporate them in all of your photos. Save your favorite filters and add them once you are done with the touch-ups. Filters provide a more atmospheric look to your photos and with the feature to add them in all of your photos, it will surely be a breeze to work with.
The app has an option for double-exposure photos which blends two images. You can choose which images you want to merge and editing them using the blend mode will help you edit both photos and meld them into one.
InstaSize
InstaSize is known for having one of the most complete sets of features that most editors need. The app has an intuitive interface that allows for easy access and a better understanding of the features and options. This makes it very easy for first-time editors to use the app as almost everything is presented right away.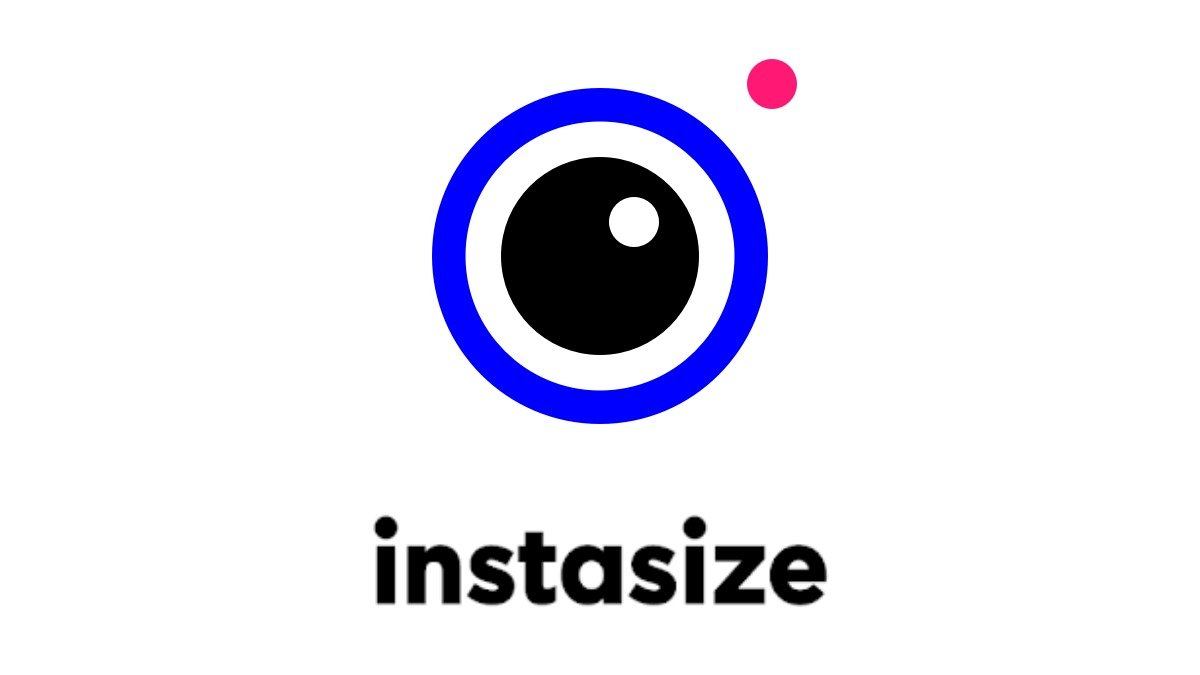 InstaSize lets you edit photos as well as videos alongside many filters, borders, collage makers, and so many more. It also lets you share your photos directly to your social media page through its share feature.
The app is currently available for iOS and Android devices through the Apple App Store and Google Play.
What Are the Features
InstaSize offers one of the best filters that will help you enhance any kind of image. With over 100 filters to choose from, you can be sure that you will always have a filter for every occasion. If you need to resize or crop your photos, InstaSize has the option to do just that. Resize your photos into banners or crop them to fit your Instagram stories or Twitter fleets.
Retouch your photos and do away with the blemishes through the blemish remover or improve your skin tone with the help of the glow enhancer option. These retouching tools will ensure that your photos will always come out perfect.
InstaSize has all the features that you need especially those that are fond of making a collage. Edit videos using color grade and add texts on your photos and videos with more than 20 fonts to choose from.
Adobe Photoshop Express
Anyone with the knowledge of photo-editing would immediately recognize what Adobe Photoshop Express is all about. Adobe Photoshop Express is the mobile version of the popular photo editing software for PCs. Its mobile version offers a myriad of great options that are ported over to the app.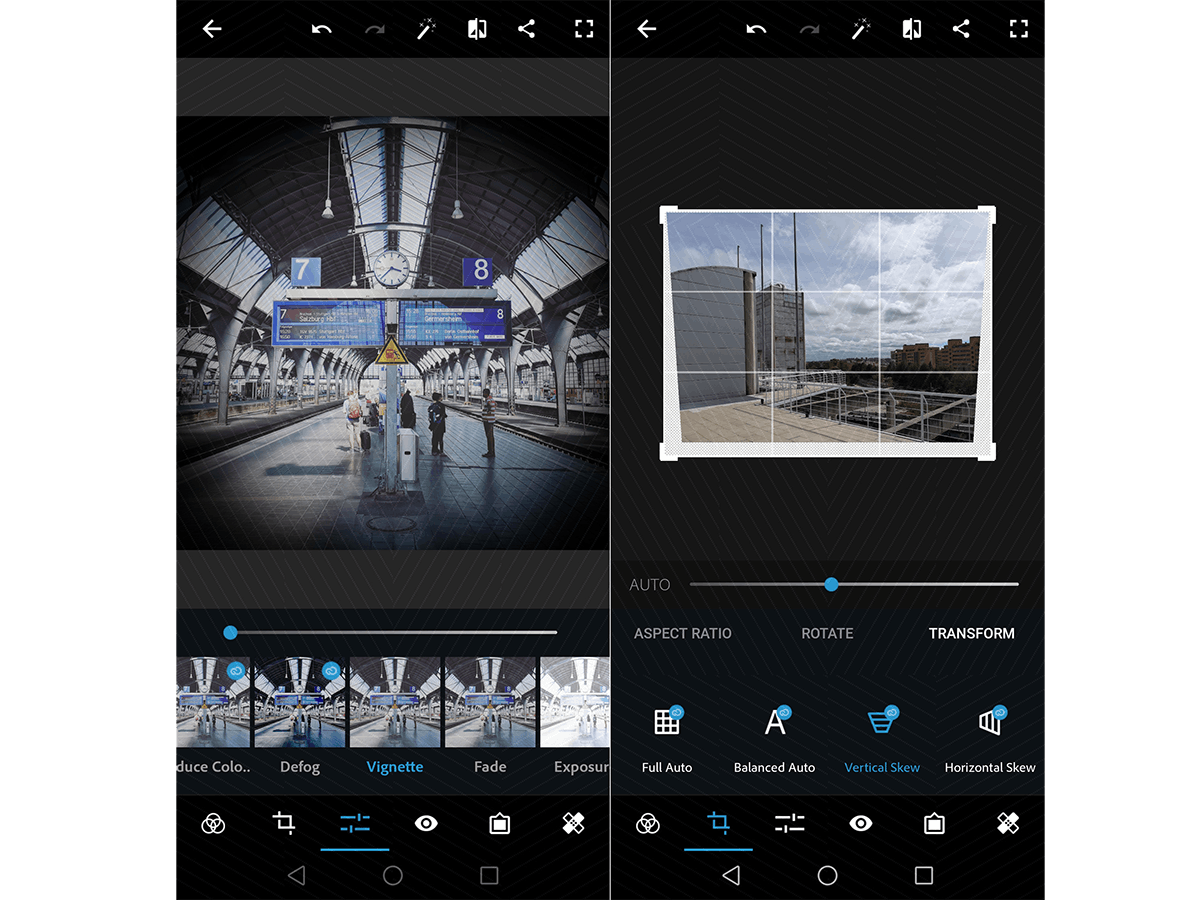 Adobe Photoshop Express still has all the standard photo-editing tools such as cropping, auto-fixing, resizing, and blending. But what truly makes this app outstanding is its ability to add text and overlay into your images. Those who want to create meme-worthy edited photos will truly have the time of their lives with this app.
Many compare Adobe Photoshop Express to the Adobe Lightroom app but they are both equally good at getting the job done. What makes Adobe Photoshop Express much better is its accessibility to new users. If you want quick editing and also a professional look, this app should give you the proper results.
This app can be downloaded through Google Play or the Apple App Store.
What Are the Features
Adobe Photoshop Express is probably the best photo editing app that you can find for your mobile device. The app offers around 45 filters for you to choose from so you can always get creative with the effects on your photos. Share them with your followers with the one-click sharing feature.
The app also has a watermarking feature so you are always assured that no one can copy or plagiarize your content. Include texts and other meme-worthy images and overlay on your photos to create more entertaining content for your social media page.
Adobe Photoshop Express also lets you save your formulas so you can use them on your next editing session.
VSCO
Arguably one of the most popular photo editing apps, VSCO or Visual Supply Company is great for small businesses that want to create professional-looking photos for their social media portfolio.
VSCO has a wide selection of filters and other basic editing options like exposure, contrast, fade, cropping, and many others that will result in a more engaging and high-quality photo for your profile.
It can be synced with many other devices so you can always edit your photos at any time and any given place. VSCO is available for download on both Android and iOS devices.
The app can be downloaded for free but if you want to unlock many of its other features, the company currently offers a VSCO membership that costs around $19.99 per year.
What Are the Features
The most common reason why people use VSCO in terms of photo editing and photo enhancement is its wide array of filters. Provide strength or induce more emotion to your photos with the help of more than 130 filters for the paid version of the app. The app includes a photo-sharing feature that lets you share your photos immediately on your social media profile once you are done with the edit.
VSCO can be categorized into two different apps – a photography app and an editing app. As a photography app, CSCO applies up to 10 different presets so you can immediately adjust your photo to your liking or edit them as you go.
For those who want to be more specific with their editing, the app has the basic adjustment tools that should give you all the options you need to enhance your photos.
Pixlr
Pixlr is a good addition to your list of photo-editing apps. As one of the more popular apps on both iOS and Android devices, this app provides a great way to introduce you to the world of photo-editing. Users can learn a thing or two about basic editing with the help of Pixlr's step-by-step tutorial.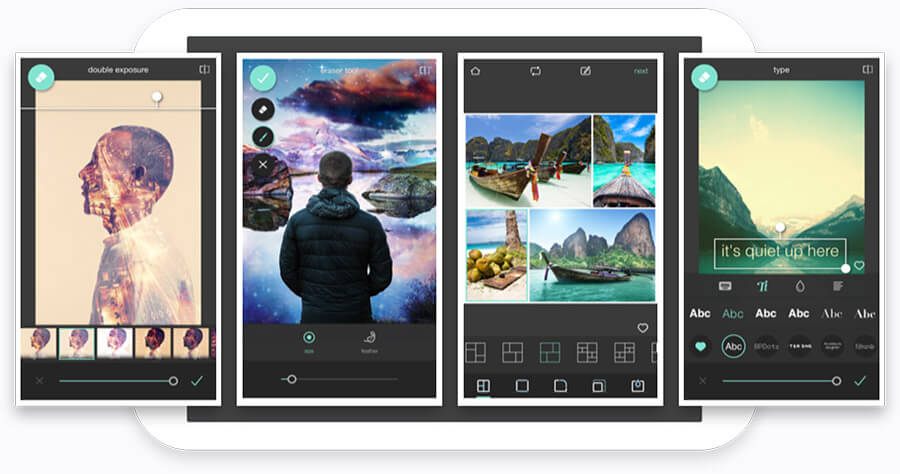 Pixlr is free to download for all mobile devices. It also comes with a paid version with even more tools and options to choose from. Additionally, you get a lot of the functionality of Adobe Photoshop without having to throw down all of your cash.
This app can be downloaded from Google Play or the Apple App Store, depending on the device you have.
What Are the Features
Pixlr covers almost 2 million different combinations of effects, filters, and overlays. Those who want to look perfect after editing their pictures can do so with the help of its blemish removal tool and other cosmetic adjustment settings.
Newbies will also find this app rather enticing as it helps you edit photos perfectly with the auto-fix feature. Make your selfies look even more beautiful with its powerful camera and editing tools.
Resize the image according to your needs and modify them to look like an ink sketch or a poster.
Conclusion
You don't need to be a professional photographer with all the expensive equipment just to produce high-quality photos for your social media page. It is truly up to your editing skills and the apps you use that will make your photos stand out from the rest.
This is why choosing the right app to help you improve photos is essential if you truly want to stand out. All you need to produce good quality content for your social media profile is a decent mobile phone, a good camera, and one of these great editing programs to create photos that are drool-worthy.