Photography is a powerful tool that can not only allow you to promote your work/ideas but also make a global impact. However, with smartphones and tablets offering better cameras and photography potential each year, the competition has never been higher.
With this in mind, earning your place among the best in this field doesn't solely depend on how skilled you are with the equipment but on what you can do regarding editing as well. For this purpose, it is essential to find a tool that will support your needs and potential, whether that is one to make 3D illustrations or enhance photos.
Looking at what the market has to offer, we did come across the Adobe Photoshop Lightroom app. This app has already been downloaded by millions of users and is advertised to offer everything to support your profession/hobby. Whether that is the case is something we will look to find out through this thorough review – let's get started!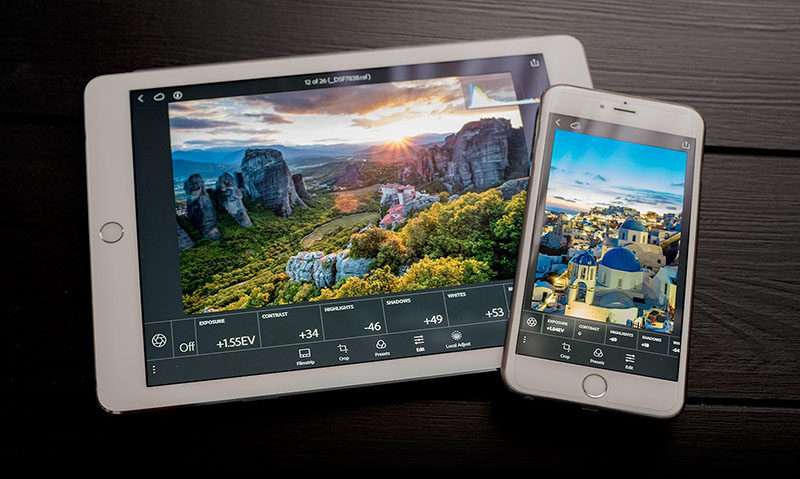 What Is Adobe Photoshop Lightroom App All About?
Before we discuss all the important points of this powerful tool, it is essential to take a more in-depth look at the idea that stands behind it. We are sure that you have probably tried or know someone that has worked with Photoshop software before.
While it is an amazing app for making changes to your photos and correcting any mistakes, its downfall was that it doesn't allow you to successfully organize your photos.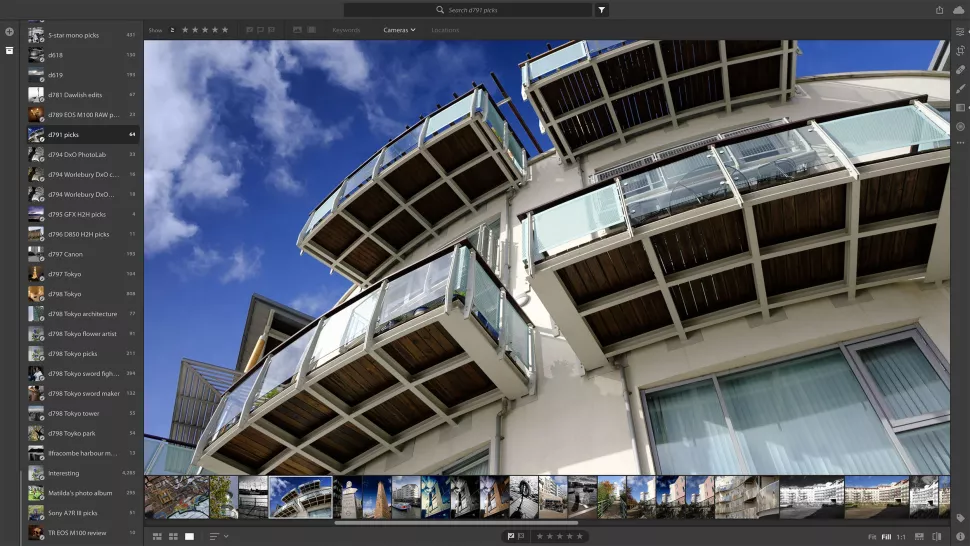 This is where the Adobe Photoshop Lightroom comes in. A couple of years ago, it was separated into two different segments, one being the Lightroom CC (similar to the current version) that was a part of the classic Adobe subscription, and the second one a Lightroom 6 for which you would be paying a one-time license fee.
This tool is made to help professional photographers and anyone else who does illustrations and stands as an inspiration to other photo editing tools.
Latest Updates
Related to the latest updates, which we will talk more about down below, the Adobe Photoshop Lightroom App became the most powerful tool in this area.
This is because of the UI touch-ups, flat-field correction, enhanced-field details, as well as one-click presets, and the searchable catalog feature that was further improved.
While a lot of users are dissatisfied with the price of Adobe Storage, the ability to upload the images that you have edited to any existing platform truly goes a long way when it comes to getting the most out of your work.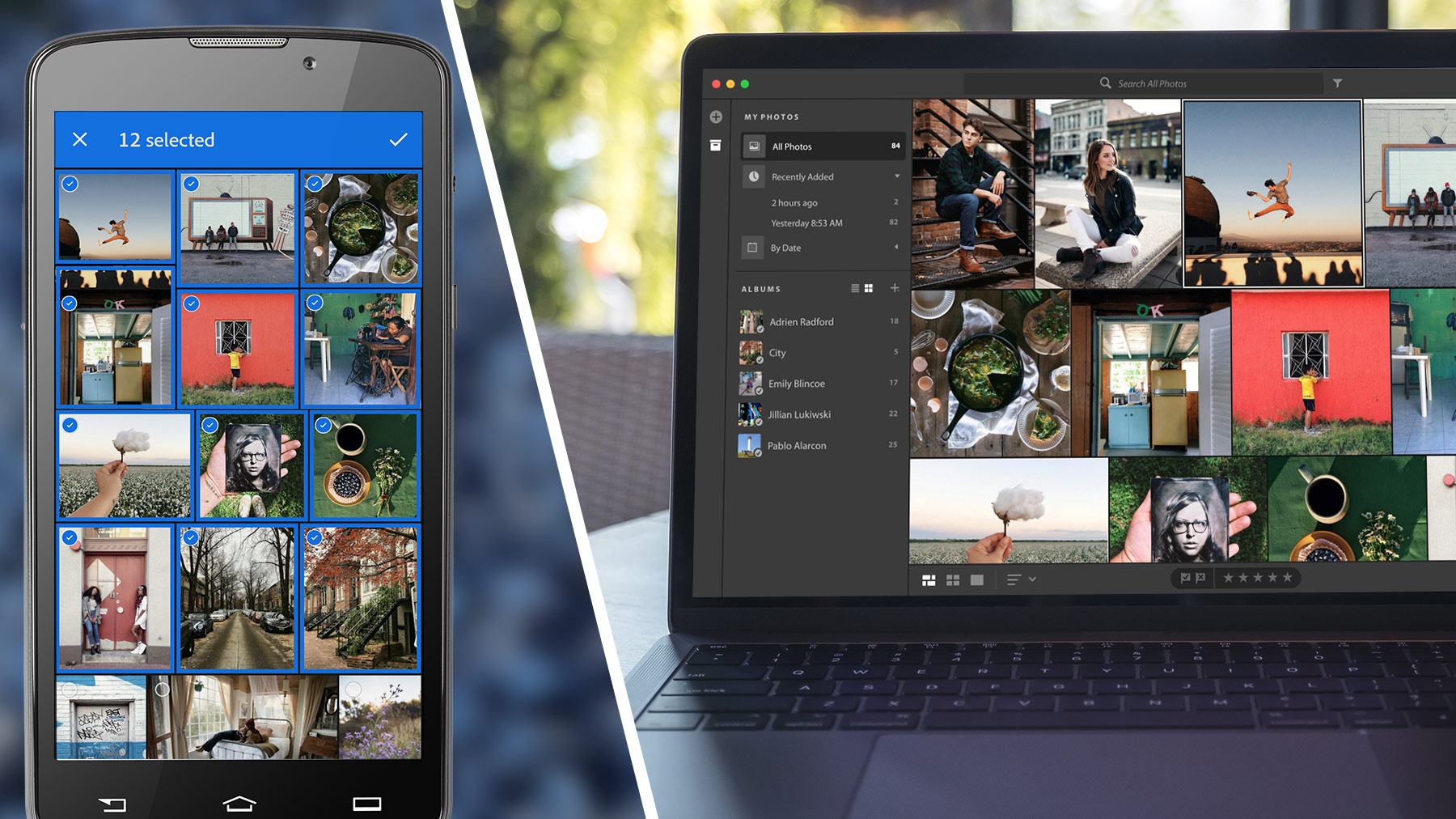 Not only that but getting comfortable with this software has been easier than ever.
When you install the app and subscribe to a plan, you will be given detailed instructions on all the available options. Pretty good given the fact that newbie users had a tough time getting through the original Photoshop. 
How To Install
First and foremost, it is pretty great to know that this tool is made available to everyone, no matter whether you are an Android, iOS, Windows, or macOS user. The installation does differ depending on whether you are accessing the software from a desktop or your smartphone/tablet.
In the first scenario, you should be logging into the Creative Cloud, where you will find the Adobe Photoshop Lightroom and download it for free (keep in mind that you will have to subscribe to a paid plan in order to use this app effectively).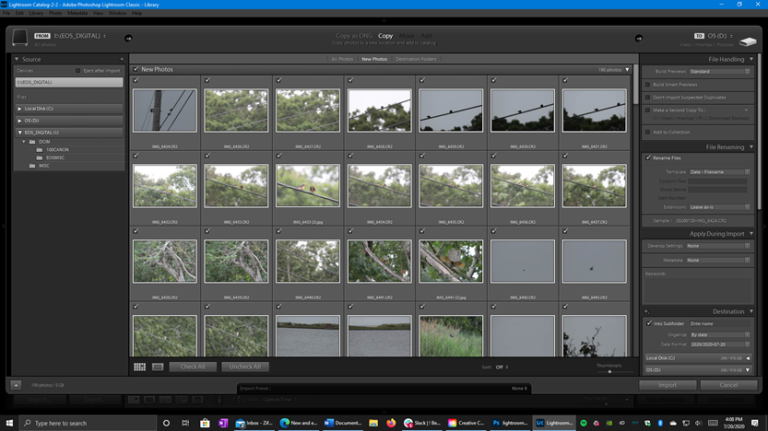 On the other hand, if you are working from your smartphone/tablet, it all comes down to open the Google Play or Apple Store and wait through the installation process.
It would be best if you kept in mind that to run this tool, you will need the latest version of the operating system, which in the case of desktop computers it is Windows 10 or macOS 10.3. Not only that but also a 2G of storage space because that is how much the Adobe Photoshop Lightroom will require.
Pricing Options
Once you have successfully installed the app and created your account, you will be redirected to a three-choice menu through which you can sync this tool among the many different devices and with your Adobe Storage.
At this point in time, your best bet is to subscribe through Creative Cloud photography. Set at $9.99 per month, you would be getting not only the Photoshop features but also everything else that Lightroom has to offer.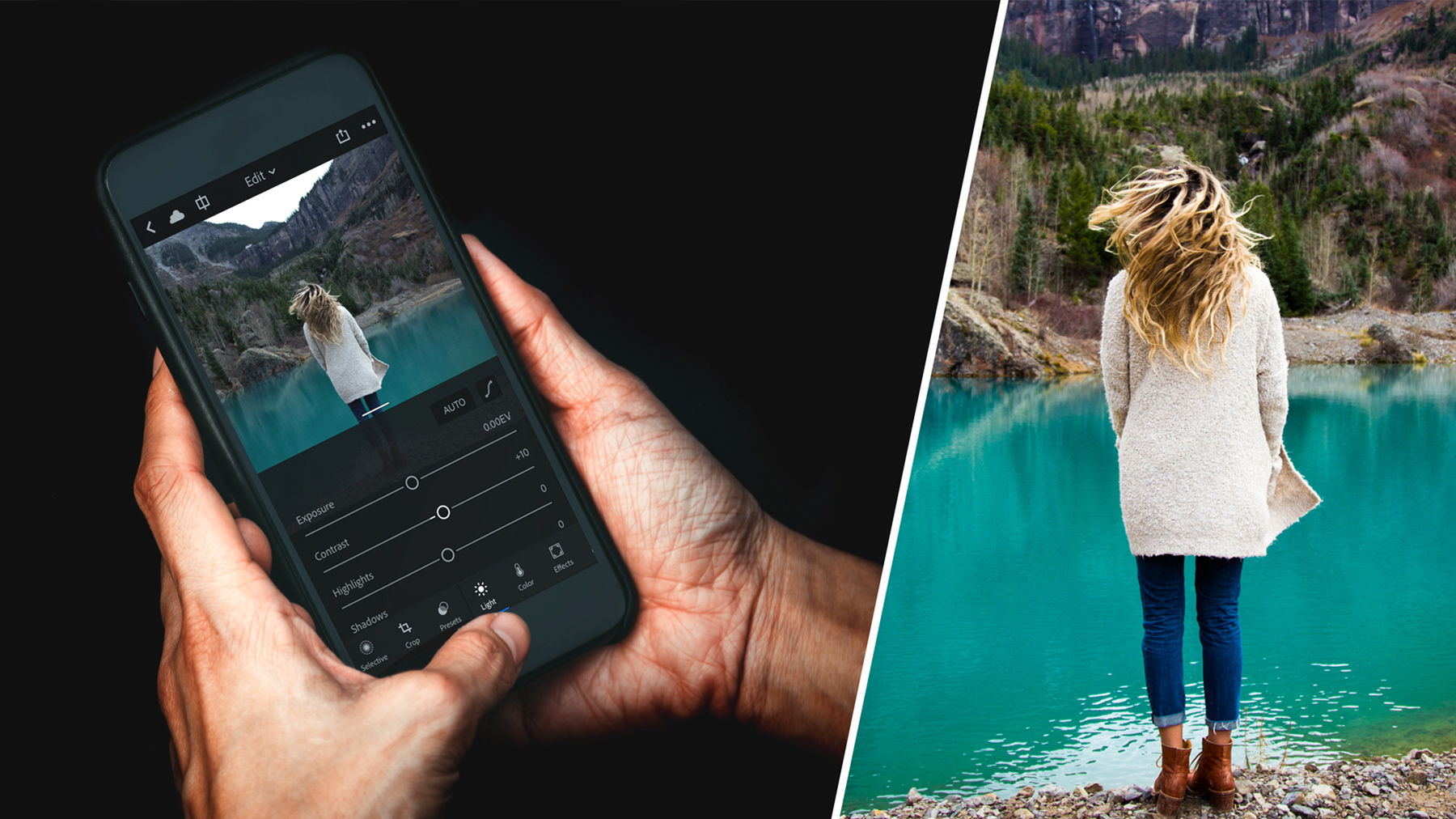 Although a couple of months ago there was a 30-day free trial today that is set to 7 days, but it is still more than enough to try out and determine whether this tool is something that you need or not.
For your option, Adobe doesn't offer a standalone version of Photoshop anymore, although and while it was available, the price was set at $999. 
The Main Features of the Adobe Photoshop Lightroom App
The main reason why people are so impressed by this tool is because of the versatile editing and filter options that it offers. What we like the most is the full control that you are getting over the color of your photo.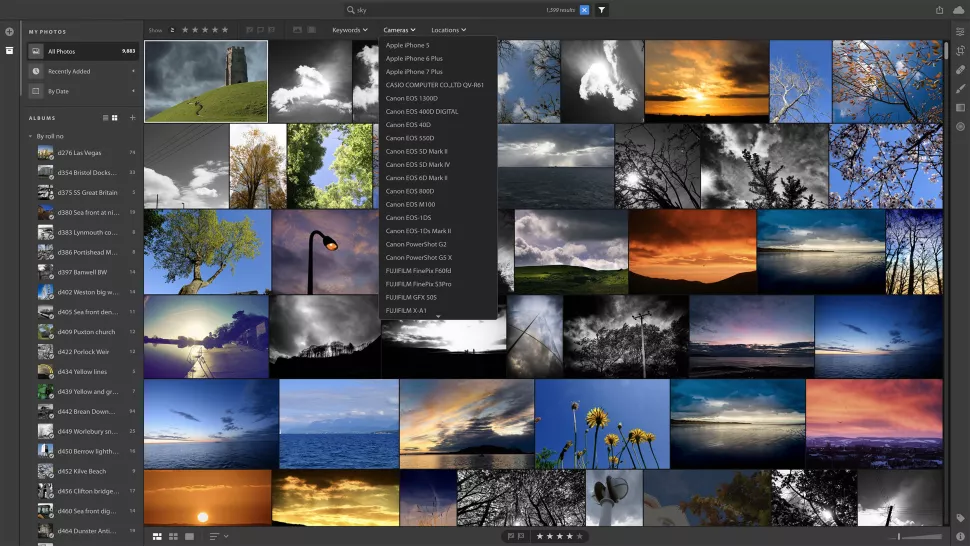 With that in mind, you can bring even the most dab urban captures to life. Additionally, the retouching and applying filters part can go a long way when it comes to creating a poster for promoting a particular movie or a fashion brand.
This is because you can add a plethora of little details while correcting anything that you may not be satisfied with.
This also includes cropping and rotating, as well as using the geometry sliders to your best advantage. The local hue adjustments and the so-called healing brush are essential for applying fine details and elevating your photo to a whole other level.
Presets and Storage
The coolest part of Lightroom is that you can create an unlimited number of presets that you can access through a single click and thus have a much easier time achieving the result you were initially looking for.
When it comes to the innovative aspects of this app, it has to be the AI smart photo organizing. Thus, you won't have to waste time on putting your photos together in a simple folder but instead rely on Lightroom to do that for you (by detecting similarities such as photos containing landscapes, animals, etc.).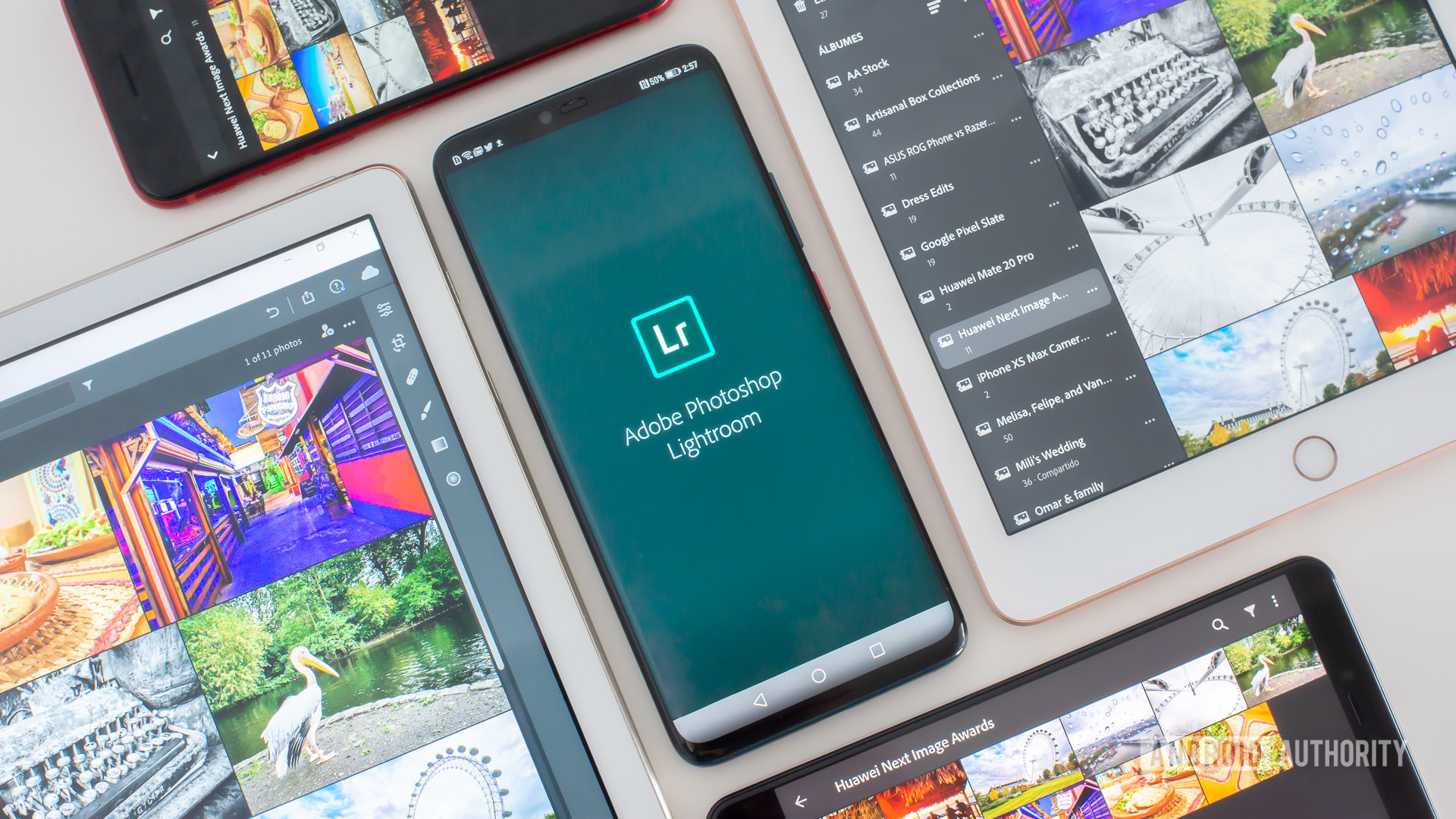 Along with that, it is made to reduce your effort when it comes to storing and sharing your photos. Through Adobe Storage, of which you are getting 20GB when subscribed to Creative Cloud Photography, you will be able to access all of your work and that from an unlimited number of devices.
Not only that but transferring what you have edited to your friends and family members is made even easier through features such as the Lightroom Community as well as Group Albums. 
Maximize The Potential Of Adobe Photoshop Lightroom App
As we have mentioned above, the interface of this app is pretty impressive, even if you are someone who has just started out. To make things simpler, we will separate the "how to use" sector into four different aspects, including importing, organizing, editing, and sharing.
The first step is incredibly easy and comes down to find the "+" that should be set at the top left corner (same for desktop and smartphone users). Once you have done that, you should be redirected to choose a photo from your gallery or capture one now.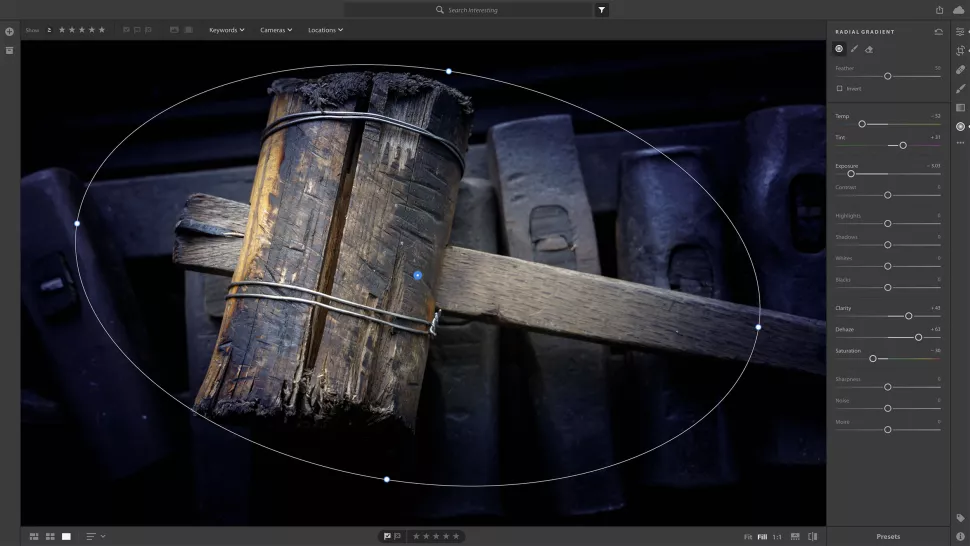 The coolest part is that this app does support all formats, which means you won't have to spend additional time on conversion. We are pretty sure that, like us, you will be enjoying the Photo Grid display as it is simple to get around with.
You can opt to organize the photos by the AI search criteria and thus have a much easier time finding the landscape or portraits you are looking for.
Editing
At the top of the app, there is a filter section that does include a number of different options that should help you find the photo you want to edit without typing any keyword.
The editing part is where it gets fun – click two times on the image you are looking to work with, and a new window will pop out. On the right side of the screen, you should find all the available tools arranged vertically.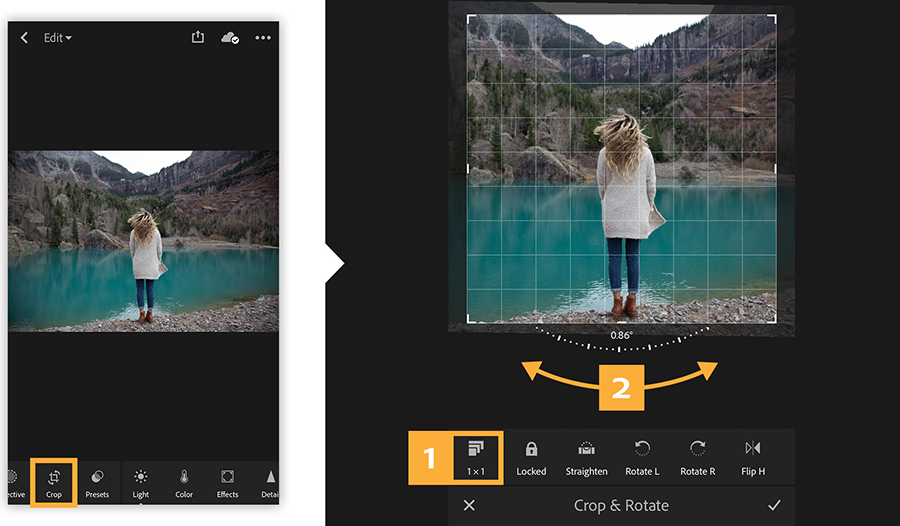 The best thing is that the Adobe Photoshop Lightroom does feature a detailed guide on how to use these tools and create presets that you will be able to get back to later.
The fact that all photos are instantly uploaded to Adobe Storage will allow you to share and access your catalog no matter where you are currently at. We did find that the Android/iOS and the desktop version are equally intuitive.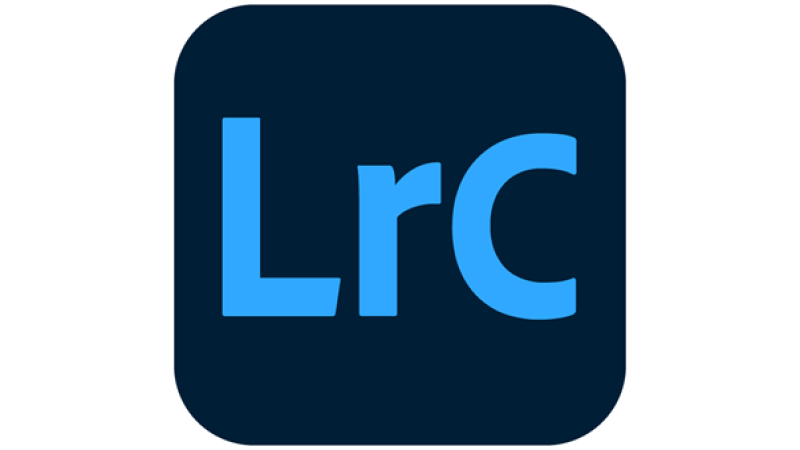 Wrap Up
Whether you are a professional photographer or an enthusiast who enjoys sketching and making 3D illustrations, we think that the Adobe Photoshop Lightroom is a fine choice.
Made user-friendly, it offers a plethora of features that the basic Photoshop tool didn't, and by subscribing to Creative Cloud Photography, you will get all the features of this app plus 20 GB of Adobe Storage. Good luck!