Want your photos to stand out on social media? Not sure if your photo editing skills are sufficient for that? The only way to make your followers stop and engage with your post on Facebook or Instagram is by uploading something worth their time.
The good news is you do not need many skills or effort to get such photos. With Prisma Photo Editor, you can revamp some of your most basic photos into artistic masterpieces. You can explore hundreds of art filters and photo effects to transform the photos into drawings.
Wondering how you can get your hand on Prisma? That's simple too! In this article, you can read all about what Prisma Photo Editor is and what its features are. Plus, you will find out how to download and use Prisma to get the best out of your photos.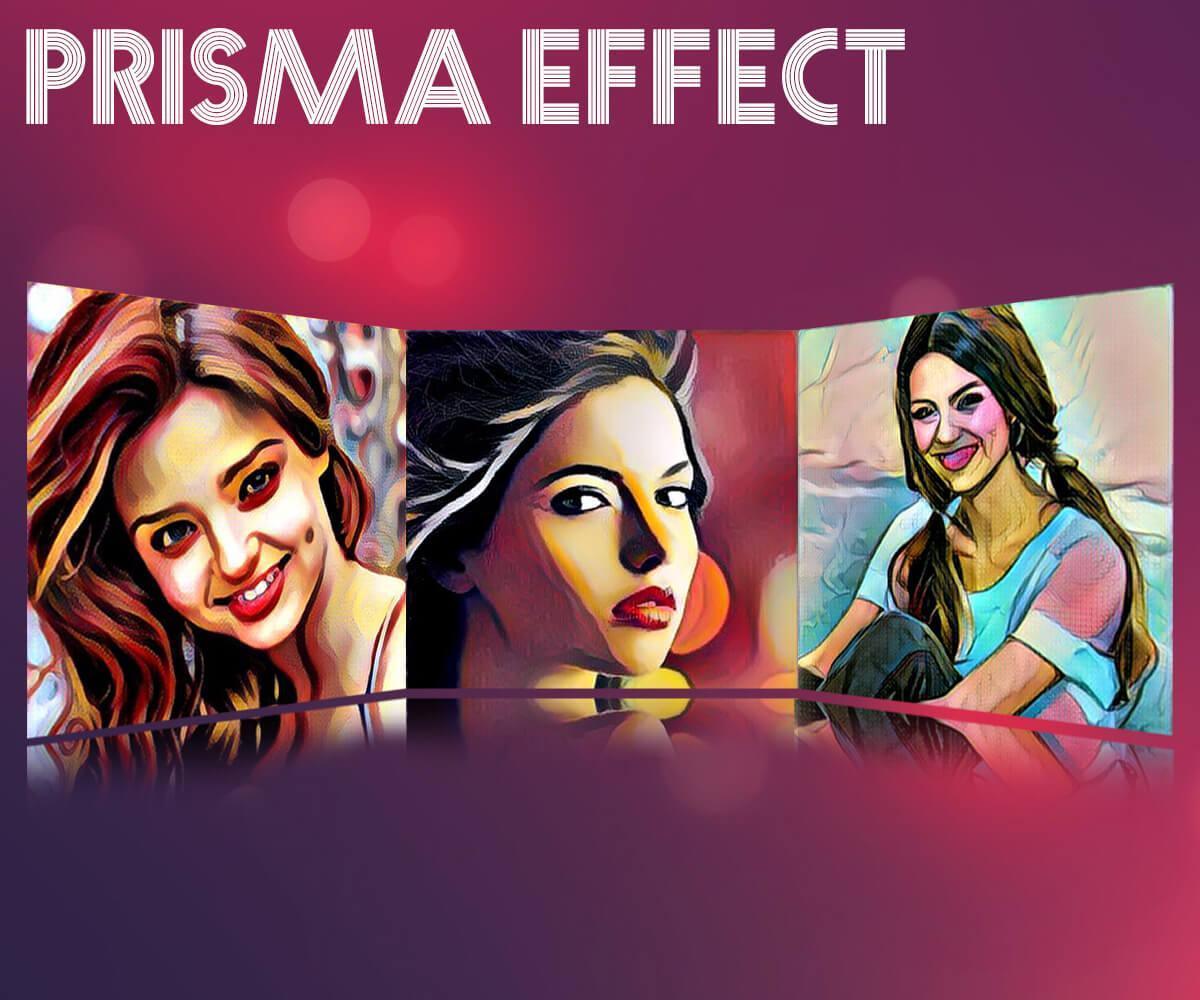 Prisma Photo Editor: What Is it?
Chances are, you have already heard about Prisma. Just in case you haven't, let's look at what Prisma is. Prisma is a mobile application designed for superior-quality photo editing.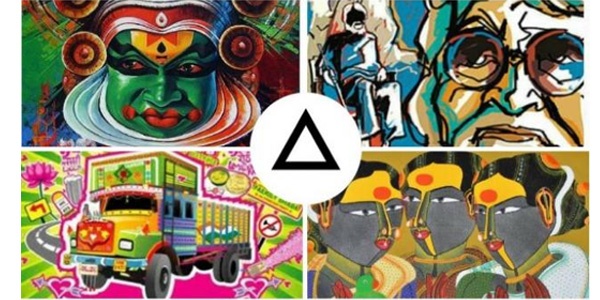 Not only does the application allow users to carry out basic edit functions, but it also offers photo effects that can help transform the photos into frame-worthy paintings.
Users worldwide are using hundreds of art filters on Prisma to match their images to paintings by Salvador Dali, Munch, or Picasso. Prisma caters to your creativity with an ever-growing collection of amazing paintings – designed especially for landscapes, portraits of humans and animals, or for both.
To make the most out of Prisma, all you need is a smartphone. It is accessible to both Android and iOS users for free. Apple users can download the Prisma photo editor app on their iPhone or iPad from the App Store. Android users can get the Prisma app from the Play Store.
Subscriptions And Main Features
While the free app may be enough for most users, you might want to get a subscription if you want to download higher-quality images. Moreover, you will get access to hundreds of exclusive filters for a monthly subscription of $4.99 or an annual subscription of $19.99.
Now that you have Prisma on your phone let's explore the slew of features offered by Prisma. When you first open the app, you will be mesmerized by the artistry and beauty that it renders. Sure, the aesthetic appeal is important, but the best thing about Prisma is how easy it is to use.
Not only can you adjust the basic parameters of your photo but also take advantage of its rich collection of filters. Undoubtedly, Prisma is one of the best mobile apps which can help your creative aspirations come to life. When you are happy with how the final image looks, you may even save and share it.
Options to Adjust Photo Parameters
Any photo editing application would be incomplete without options to adjust photo parameters. It is always great to have all the editing tools in one app as it ensures smooth editing even when you are trying to rush the process.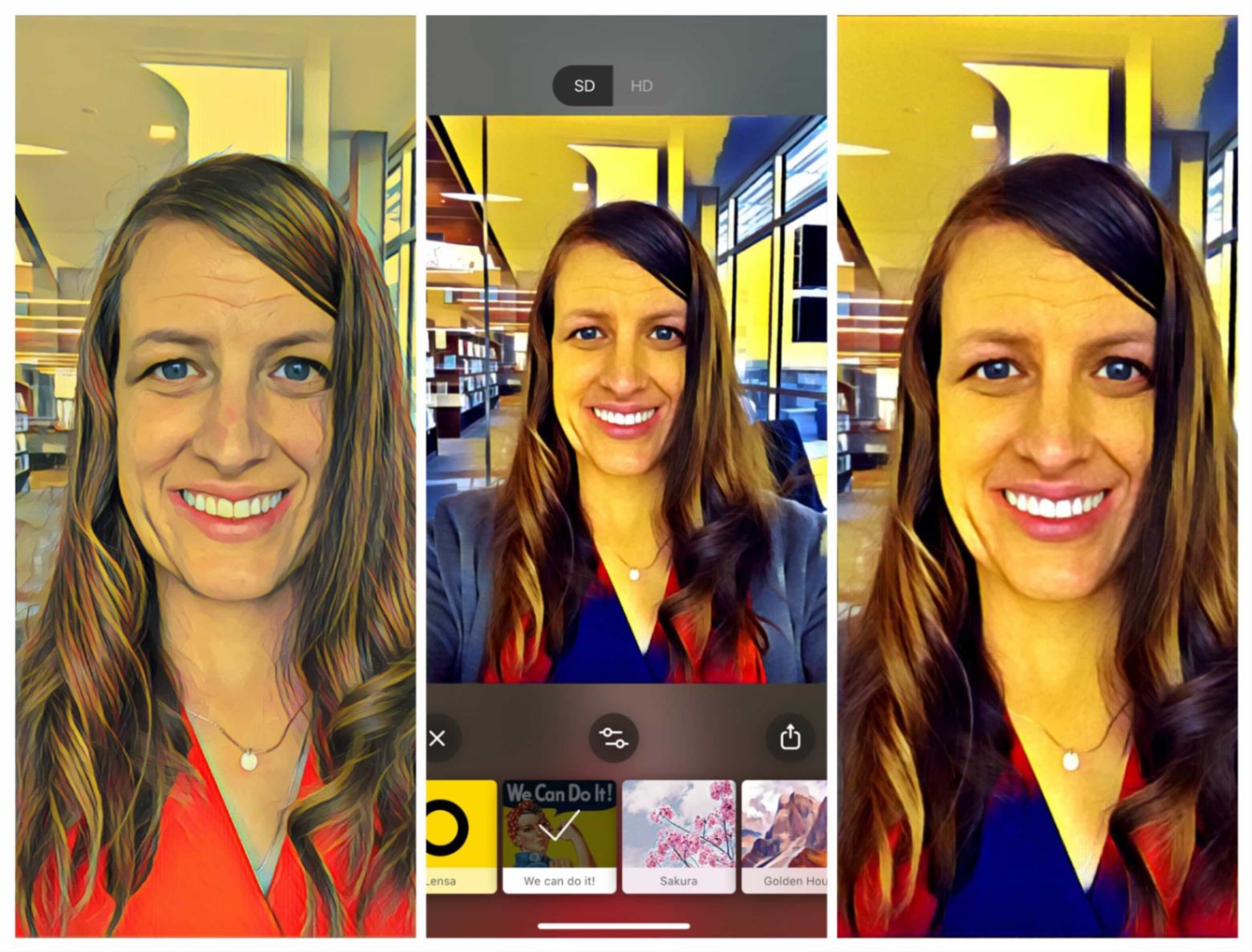 Thankfully, Prisma recognizes how inconvenient jumping through multiple applications can be.
On Prisma, you can touch up photo attributes such as exposure, shadows, and brightness. On top of that, you can crop the photo, flip it, etc.
Once you are happy with these parameters, you can move on to other steps – where the possibilities are limitless.
Abundant Free Filters to Select From
It is so easy to get lost in Prisma's marvelous gallery of filters. Prisma boasts the largest collection of artistic photo filters for you to choose from. Even better, many of these filters are free for users. Unlike most other mobile applications, the filters in the free version of Prisma are rich in terms of design, variety, and quantity.
Yes! Even on the free version of Prisma's filter library, you can access over 300 art styles. So, not too long before you find your favorite Prisma filter! What's more, Prisma gifts you with one new filter every single day. You can access the daily filter by simply opening the app.
Prisma releases new styles quite often and also releases tons of seasonal and occasional filters from time to time. There are way too many fascinating yet truly artistic effects for you to explore and experiment with. In addition to the motherload of effects, you have the option to customize the extent to which the filter impacts your photo edit.
Adjust Filter Strength and Use Multiple Filters
When you have your heart set on a filter, you can select and apply it to your chosen photograph. That's not all; you will also have control over how bold or subtle impact a filter should have on your image. You always have the option to adjust the intensity of a filter.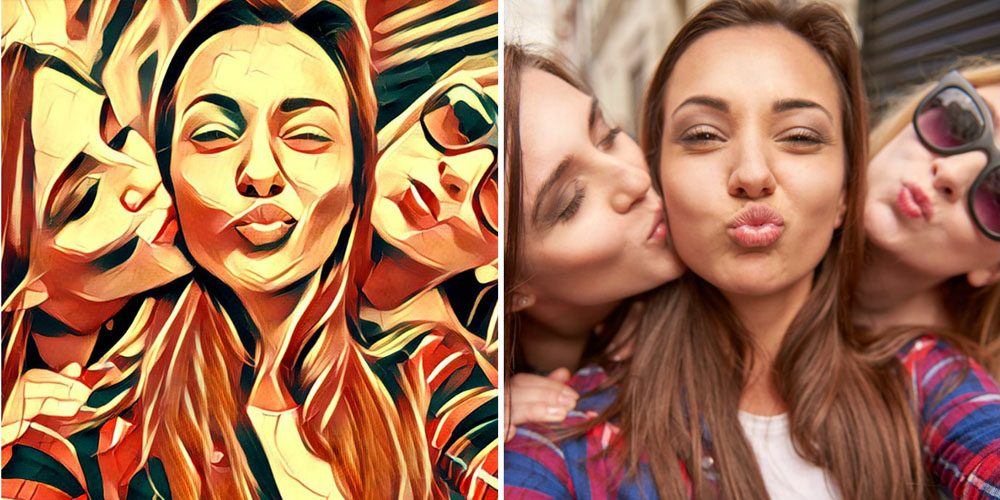 Moreover, your creativity does not have to be limited to just one filter. You can layer the canvas with multiple filters and even choose the intensity level of each one. Adding one filter on top of another one can often result in a genius image.
Save and Share Your Creations
When you are happy with your edit, you can store it in your phone gallery. You can flaunt this image on social media or use this image as wallpaper. Alternatively, you can directly share your artistic genius on Facebook, Instagram, or Snapchat from the app.
If you want to get in touch with a group of like-minded individuals, you can join Prisma's creator's community. The community allows you to share beautiful photos and get design inspiration from fellow community members.
You will be surprised what a positive impact looking at hundreds of beautiful pictures can have.
How to Use the Prisma Photo Editor App?
Prisma users can vouch that it is one of the easiest photo editor apps out there. You can download the application and navigate through it even without the instructions. Of course, you will have the option to learn about the diverse features and how to use them through a tutorial.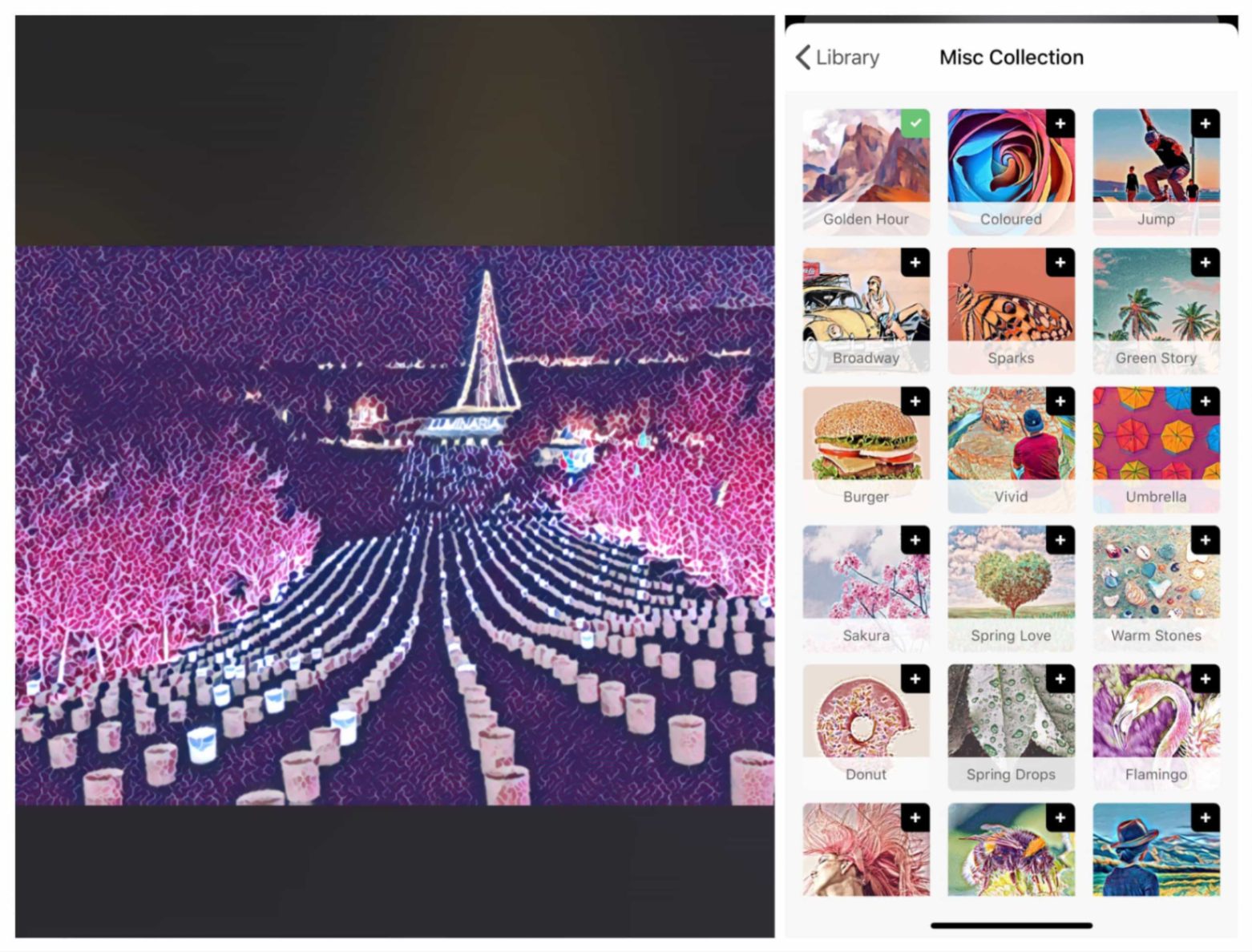 Again, the picture quality and diverse range of photo effects make Prisma great, but what really makes Prisma everyone's favorite choice is its ease-of-use. It is so simple that you can change up your photo in a few minutes.
Fine-Tune Your Photos
You will not always get a desirable outcome by choosing a photo and applying a filter to it. You may be required to tweak the image further using in-app image enhancement tools to enhance the final photo.
The photo enhancement tool includes functions like sharpness, contrast, brightness, and exposure.
Tap on each function and then use the slider to adjust. Slide it to the right if you want to increase the sharpness, contrast, brightness, exposure, etc. Otherwise, you can slide it to the left to reduce the impact of the enhancement tools.
Adjust Filter Strength and Add Multiple Filters
There is also the option to adjust filter strength. You will be surprised how this function offers endless variations to the same image-filter combination. You can decide whether you want less or more of the effect.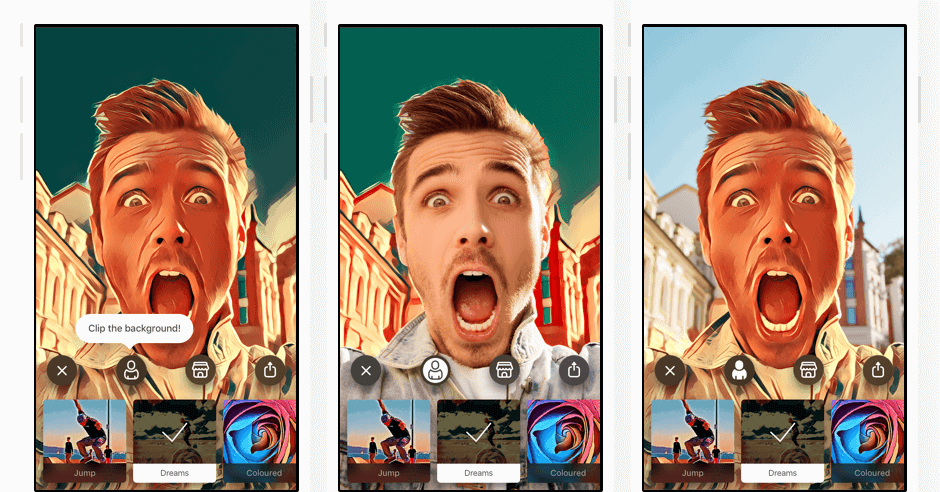 So, how to increase or decrease filter strength? Simple! Swipe your finger downward on the photo. Keep in mind that you can only do this at first. However, there is the option to swipe up and restore the original settings of a filter. Play with this function for a few days on different images.
You will realize that reducing the effect can often result in better images. Alternatively, you can apply more than one filter.
To do so, select an already enhanced image from your gallery and apply the next photo filter. You may repeat this step as many times as you want and adjust each filter's strength individually.
Remove Watermark and Save
No matter what you are editing a photo for, you perhaps do not want the Prisma watermark on it. The watermark will definitely reduce its artistic appeal. Thankfully, removing the watermark is a straightforward process. All you have to do is open the app settings and disable the 'Enable Watermarks' button.
As soon as you disable this button, your artwork becomes free of Prisma's branding. You can now use it as wallpaper, print, frame it, or share it on social media without any worries. You can also rate the app, enable auto-save, access Terms of Use on this page.
Tips: Keep in mind that every picture will not automatically look good with every effect and filter. So, experiment with your options until you attain amazing results. Apply a range of filters, adjust their strength, and even add more filters on top to get the desired effect.
Conclusion
Prisma is a great option for anyone looking for an easy way to create outstanding versions of their photos. There is plenty to enjoy in the free version of the app. So, try to use the free version and gauge whether it suffices your needs before you invest in a subscription.