Do you need to organize your day, weeks, months, and years in one place on your mobile device? This is possible with the Tiny Calendar app which looks like most calendars, but is more accessible than most, and is powerful and reliable on your Android phone.
With this Tiny Calendar app, you can access, view, add and manipulate your calendar events very easily. It's a free app available for Android devices that allows real-time synchronization, and also works offline and syncs with other calendars. An iOS version, as well as a Pro-upgrade, is also available.
Although there is a basic version available, especially if you first want to try out the app, it is recommended that you download and install Tiny Calendar Pro as soon as possible thereafter. Tiny Calendar Pro offers advanced features like accepting invites and export events through email and is a good choice.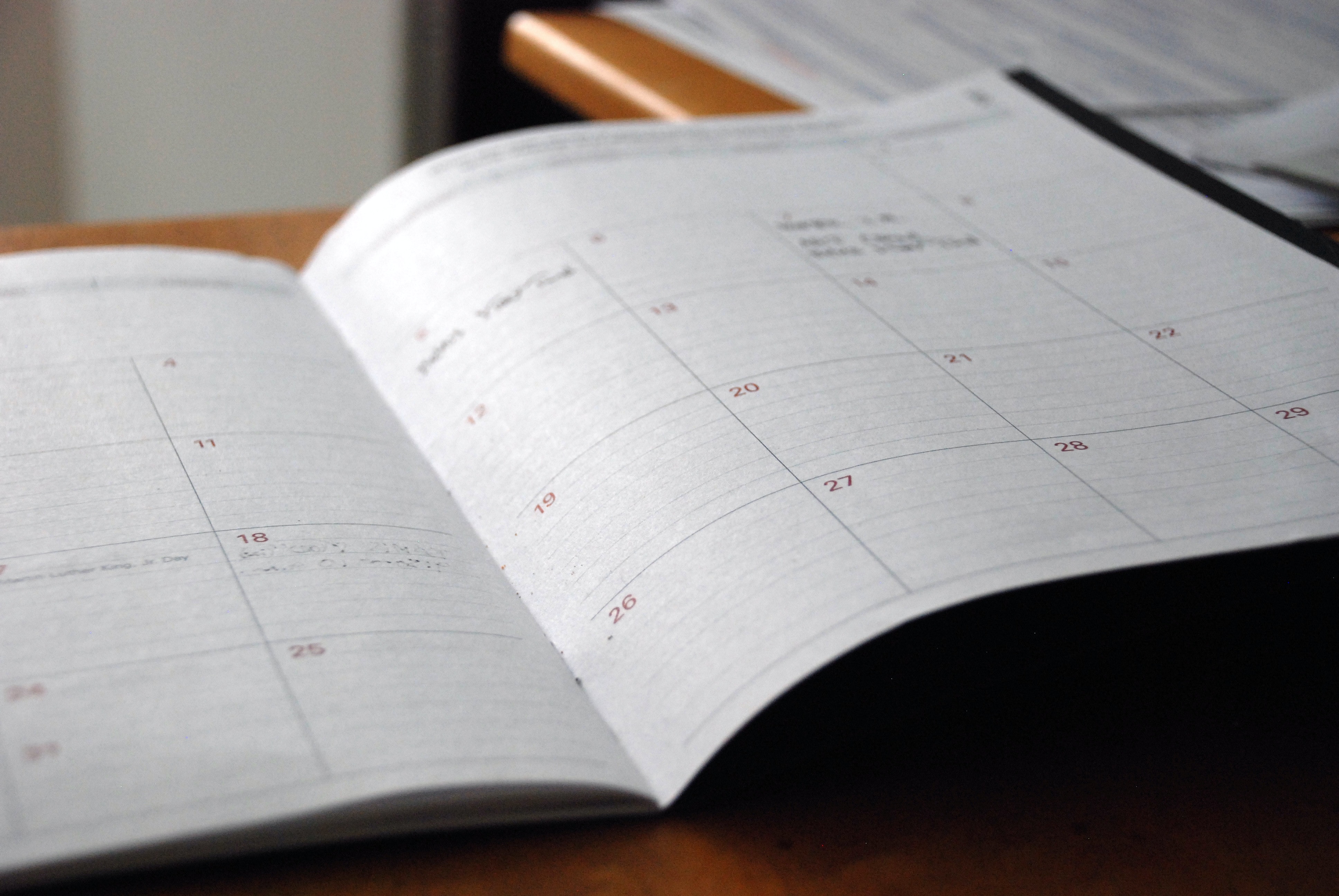 About the App
Tiny Calendar is a Google Calendar app that was designed for Android users to synchronize Google Calendars and events between platforms. The free edition of this app is available for Android, and nowadays also for iOS devices. It offers the basics you need in a calendar, like a variety of calendar views, real-time synchronization, and the possibility to set reminders and remember recurring events.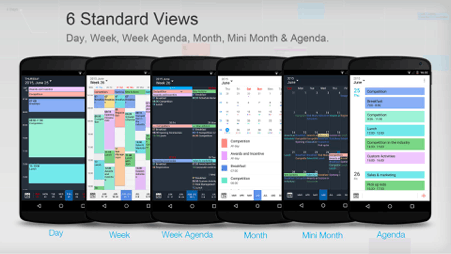 The app also works offline and enables you to drag and drop and use other smart methods to create and edit your events very easily. Tiny Calendar originally supported six views, but with the newest upgrades, it supports even more ways of viewing your calendar. We'll get into the details further below.
These views make it easy to manage your calendar. The app allows you to edit Google Calendars at any time, or change Google Calendar colors. To function correctly, the Tiny Calendar app needs certain permissions on your device. It needs access to "Calendar" to read events from local calendars. Another important permission is to "Contacts".
This is needed to read Google Accounts from your device and for adding to Google account within the app. Tiny Calendar also needs this permission to read contacts when you choose to add attendees from your contact list for an event.
How to Download
Before you download the Tiny Calendar onto your Android device it is important that you know how to use the Android Package Kit (APK) file after you've downloaded it on your device. APK files are an Android app's raw files, similar to how .exe is the raw files for Windows. APK is the format used by the Android operating system for the installation of mobile apps.
If you download the APK on a computer, make sure to move it to your android device. More information and download tips are available in the Play Shop directly. Make sure that third-party apps are currently enabled as an installation source. Go to "Menu", then "Settings", and then "Security" on your device, and then check "Unknown Sources" to allow your phone to install apps from sources other than the Google Play Store.
You now need to locate the Tiny Calendar Pro.apk file. Once you have located the Tiny Calendar Pro.apk file, click on it to start the normal installation process. Always tap "Yes" when prompted for anything. However, be sure to read all on-screen prompts. Tiny Calendar Pro is now installed on your device and you can start scheduling your days, weeks, and months.
Main Features
Tiny Calendar is designed to be user-friendly. In total it supports nine standard views, namely forecast, day view, week calendar view, week agenda view, month view, mini-month view, custom view, and agenda view. You can instantly switch views to discover events or find a time you're looking for and never miss an important event or meeting again.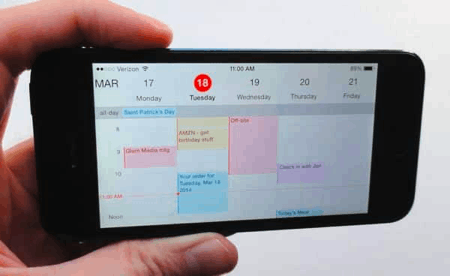 The app keeps you updated regarding the dates important activities will take place, and keep it synced with your Gmail account. The app can be programmed to send reminders, which is important if you are running tight schedules. It is also able to automatically accept invites and export events through your email.
Another handy main feature is that it also works offline and syncs with local calendars and Google Calendar. If you've worked offline, your changes will be cached by Tiny Calendar and your changes and new information will be synced back to your calendars the next time you get online.
Some users love the fact that the app can use your device's GPS program to add specific locations to events as the best and number one feature. Apart from the main features, there are many reasons why you should start using the Tiny Calendar app. It is an intuitive smart calendar that works with all your calendars.
Simple Utilization Features
It has a clean and simple interface look of calendars, but it is more accessible than most other calendars. It is a powerful tool and very important for any user, it is reliable on Android phones. With Tiny Calendar, you can access and manipulate your calendar events easily and rest assured that they will not be forgotten or "put on hold" somewhere. The app offers features like drag-and-drop and other smart methods, like gestures to execute what you want.
This feature allows you to access, create and edit your events comfortably and without hassles. .You can instantly look at your short, medium, and long term planning by switching between the nine views. The information for all the views comes from your own programming, but the app also picks up events and dates from local calendars on Google, Microsoft Outlook, Exchange, and many other calendars.
Even when you are offline you can still create, edit and delete events. It is a popular feature as you can work on your scheduling even when you don't have an Internet connection. This makes the app simple but more effective than the typical virtual calendar. .Tiny Calendar for Android allows you to set reminders via push notification, or email reminders for all events. You can set up, view, and modify recurring events. Tiny Calendar fully supports all repeat patterns in calendars, including Google Calendar.
How to Use the App
It is very easy and simple to use the Tiny Calendar. The "difficult" part is done by the app! Tiny Calendar gets its information from Google Calendar and other calendars and you just add information regarding new appointments, meetings, events, dates to remember, and more. As the app sync all your calendars, you can't make any double bookings.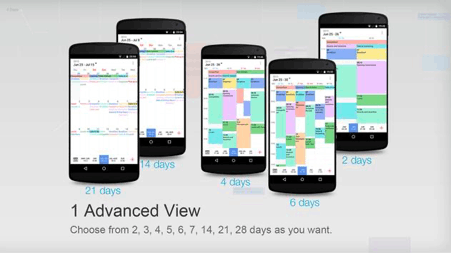 You can add new events quickly. The app not only makes sure you know what's happening in your schedule, but it also makes it super easy to add new meetings when necessary. Just tap the button to add a new event, and then write out your event in plain English. The app figures it out and fill in the appropriate fields as you type.
You are allowed to choose various alternative alert options, such as an SMS, in case you don't get the automatic push notification. You can send out event invites without any extra hassle.
Just remember to grant the required permissions to the app. It has to be able to access all your other calendars and "Calendar" on your device, as well as your contacts on your device. It has to read your contacts to add attendees of an event if they are already on your contact list.
Tips
Familiarize yourself with the free version before you upgrade to the premium version. The basic and free version is quite convenient offers many features. The app will keep you up to date with your schedules and upcoming events. The important thing to remember is that although Tiny Calendar organizes all your dates, meetings, and events, you have to enter the details into the app or have it on other calendars.
Fortunately, the entering process within the app is quite easy. You just write it in plain English on your device and the app will put the details in the appropriate places as you type.
As Tiny Calendar can still be used when you don't have an internet connection available, you can use waiting or commuting time to check your schedules and delete or add everything that you haven't done yet. The app will store the changes and new material and adds them to all synchronized calendars as soon as you are online again.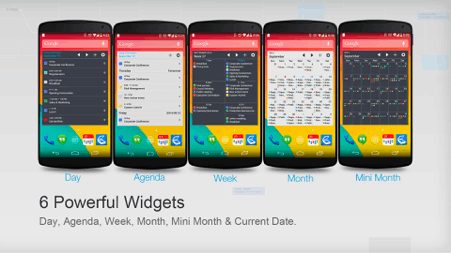 Conclusion
If you lead a busy life you are likely to forget appointments, events, and activities if you're schedule is not organized well. Tiny Calendar keeps you on track and ensures that you don't forget important dates. Additionally, it's a simple solution for quick note-taking as well, especially because you can use it offline
You download this simple but effective app and never forget important dates again. If you enter all your important dates and events, the app will remind you in time of all your responsibilities. Enjoy your organized life!