Taking down notes has always been an essential part of studying and working. Whether it is to jot down the minutes of the meeting or remember the essential aspects of presentations or studies, writing down notes makes it accessible for just about any user.
In the digital age, taking notes on applications is now possible. One such program that helps organize notes and makes for a seamless note-taking approach is no other than Noteshelf. With this application, users finally have access to all the best parts of writing by hand and the benefits of digital note-taking.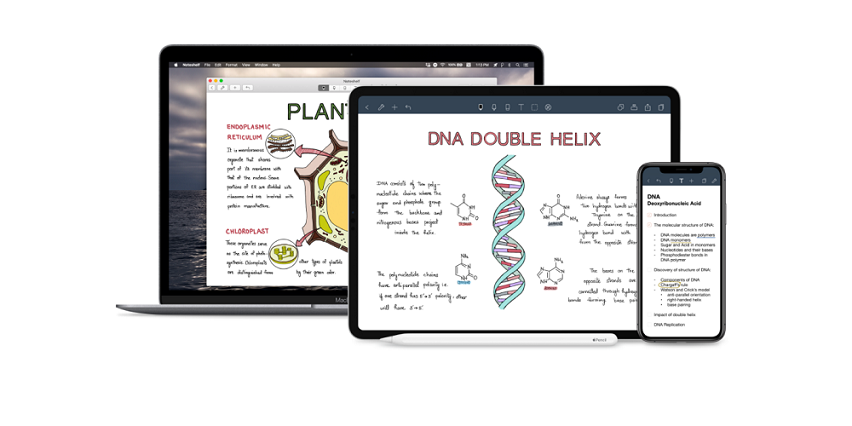 What Is the Noteshelf App?
Noteshelf is a popular note-taking app that allows users, may it be students and professionals alike, to take handwritten notes or make typed ones all through a mobile program. It is designed to provide individuals access to make and type documents,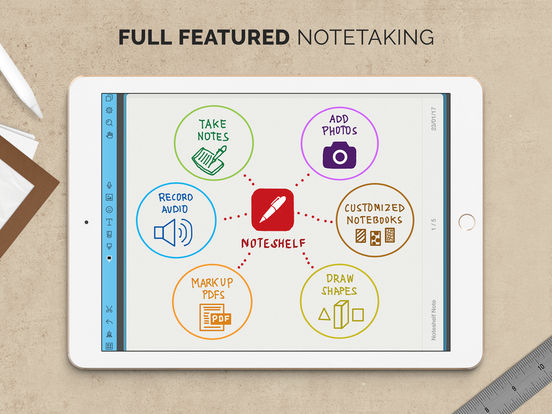 Through this app, information can be recorded in a variety of formats. From adding photos, traditional handwriting, or even recording, it caters to just about any document an individual could think of and more.
With its wide array of functions, this program can be an excellent option for students and professional workers alike looking to find a more accessible and practical way of recording notes and having these documents in a more organized manner.
Notable Features of the Work App
It works as a work app and a study app of sorts; Noteshelf possesses several features that would make any user more productive in their endeavors than ever before. As this mobile app is recognized and created to take down notes, it makes sense that Noteshelf is capable of recording notes.
However, unlike other programs that only allow for typing down notes, this program makes document recording much accessible. Besides being typed on the app, notes can also be recorded using natural and traditional writing styles. This means that users can still leverage the seamless, natural handwriting approach, almost as if writing using an ink pen on paper.
To complement the ability to write smoothly using the app, there is a varied range of pens and highlighters in different colors, sizes, and even nibs, allowing for creativity to take place. There are also numerous typing styles, fonts, and formatting options available for choosing.
Record Audio Using the App
Another means of taking down notes is its voice memo recording feature. This allows users to immediately take notes while also recording. This means that users can add voice memos without having to write or type.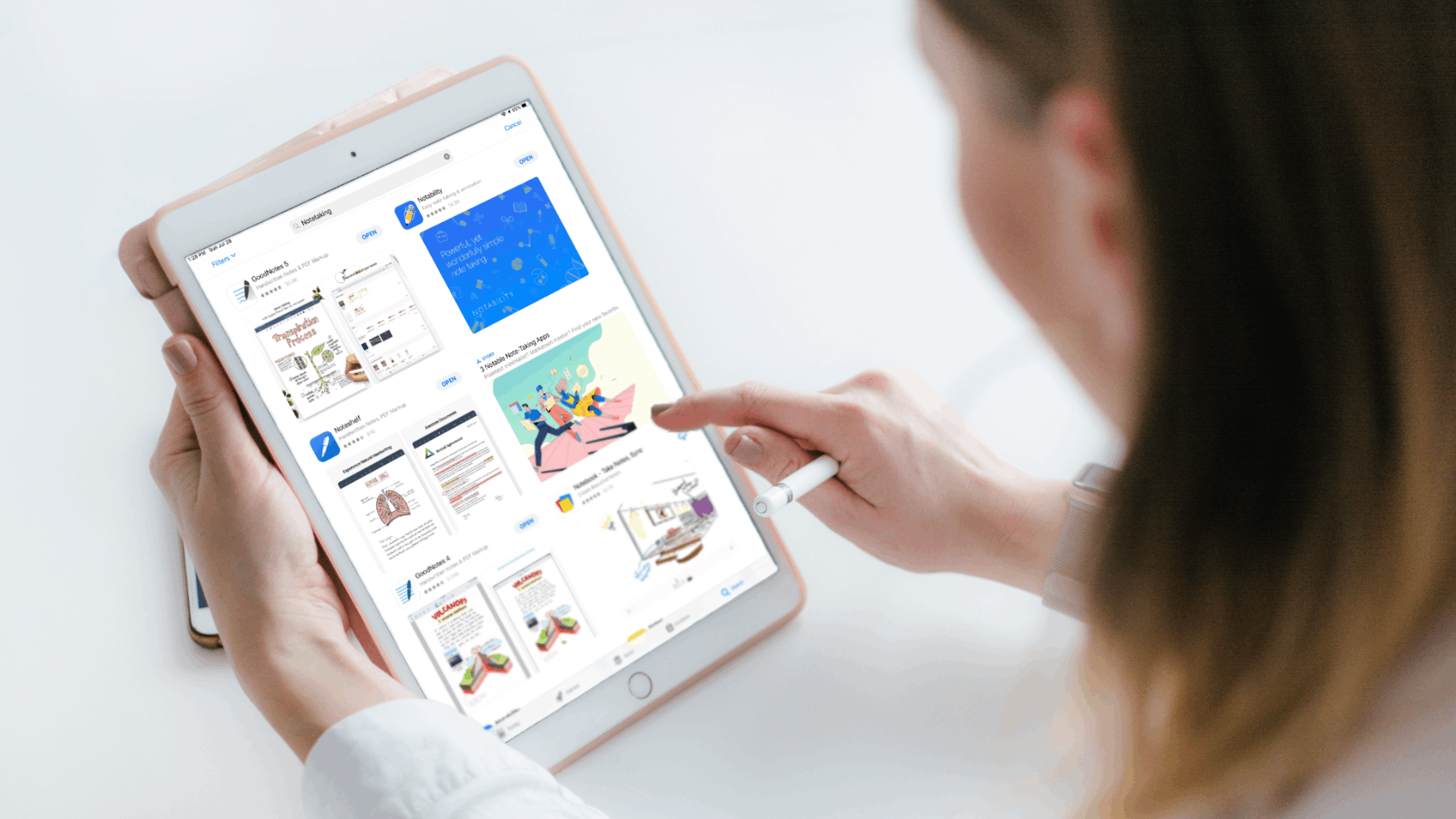 What's more, this particular offering by Noteshelf allows individuals to playback voice memos and recordings any time they wish. This feature is handy for taking minutes of meetings and presentations, lectures, and many other similar events and happenings.
Audio recordings can also be played even while taking down active notes, which students and professionals alike will appreciate.
Make Markups on PDFs
Annotations on PDFs and markups on similar documents are also made possible by Noteshelf. With this feature, users can highlight or underline essential aspects or areas of these files and make the necessary edits on documents when needed.
This aspect also allows for the filling out forms, the signing of documents, and the overall review of files and presentations. Equipped with formatting and markup tools, Noteshelf makes it easier to write on images with ease.
Technology has certainly allowed note-taking to level up over the years. Noteshelf makes it possible for users to elevate and complement their notes with the ability to add multimedia such as photos. This gives a more detailed overview of what is being referred to by the notes.
Other Reasons to Check Out the App
In this digital age, collaboration among teams, departments, institutions, and the like is of utmost importance. Noteshelf makes such efforts possible by allowing notes and recordings to be shared with friends, family, colleagues, and more via email. Besides email, these notes can also be shared over different platforms, including Dropbox, Google Drive, and other similar cloud services.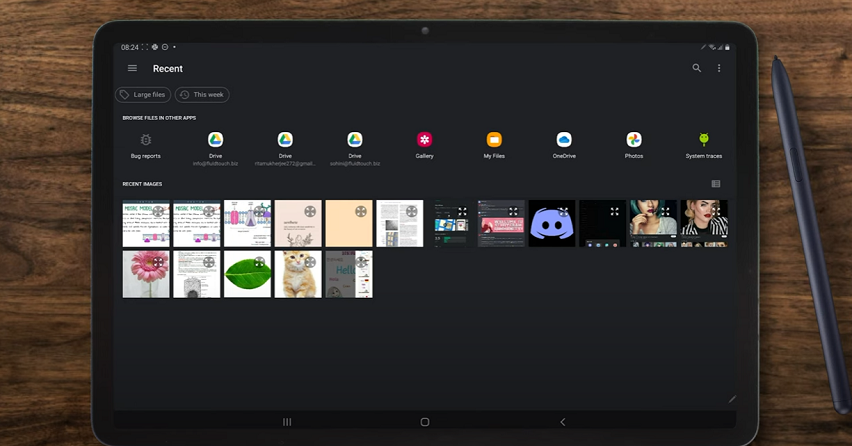 For these documents' safety and security, users of this app will be happy to know that these are automatically backed up to linked cloud services. There is nothing worse than letting documents and notes being mixed. Thankfully, Noteshelf makes organization simple and easy.
With its drag and drop feature, notebooks can be arranged and rearranged accordingly into specific groups or categories. Users can also label their notes, whether for their work, their freelance dealings, transactions, or even school-related subjects such as biology, chemistry, and the like.
The app also comes with a search function, making it more convenient to weed through tons of handwritten notes. Because it recognizes handwriting in 65 languages, the app can find the desired document at top speed.
In-App Exclusives
Make note-taking a more interesting and fun time with over one hundred craft paper templates to choose from. From dark paper templates that allow vibrant hues to pop against it to printed ones, users will certainly have no shortage of options to choose from.
These paper templates can be used for different notes, memos, lists, and more. Each of the templates has its own designs that fit the intended use, making it easier for individuals to incorporate it within their desired use.
To complete the look of notebooks, users of the work and study app will also have various covers to use as they see fit. These can be customized by color and can be named accordingly, making labels more apparent than ever.
How to Download the App
Noteshelf is available for download in both the Google Play Store for Android devices and iOS users via the App Store for a price. To download the app, individuals are advised to search for the Noteshelf app on the Google Play Store, pay the $4.99 fee, and tap on 'Install' to proceed.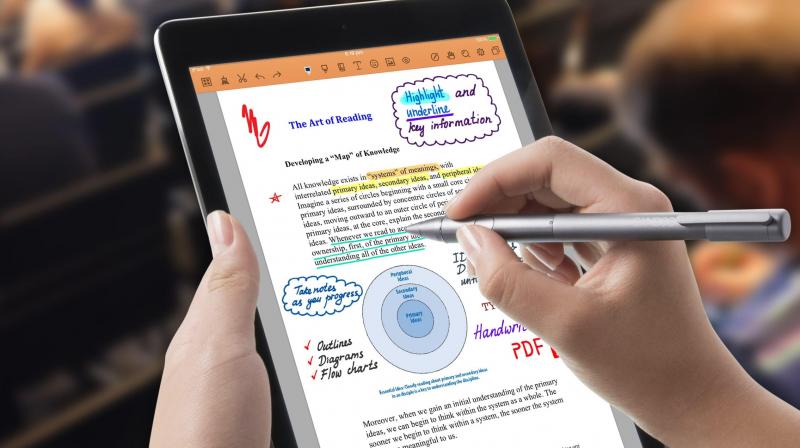 Alternatively, interested individuals may also proceed to the Noteshelf website and tap on the Noteshelf for Android or the 'Download App' option.
Once the app is downloaded, Android users will be glad to know that it is supported across various Android models and smartphones. Samsung Galaxy Note users will even appreciate the app's workability with the S-pen and its quick-erase option with just the touch of a button.
Learning How to Use the App
The main benefit of this app is that it is easy to use. Provided that it is already bought and installed, users can easily start taking down notes by typing, writing by hand, or even recording voice notes or memos.
Individuals can also tap on the '+' sign to start adding notes. They can choose from the varied formats and covers available, jot down notes, and work their way from there.
Since customizability is the name of the game, users can take advantage of the array of features that Noteshelf has to offer, including editing and adding photos to notes to further enrich the content and material being perused.
Tips for Using Noteshelf App
Don't be afraid to explore the features mentioned; the Noteshelf app boasts tons of useful features. With its various functionalities, individuals can make it work for their type of lifestyle or their needs. However, to do this, users must not be scared to explore what the app has to offer.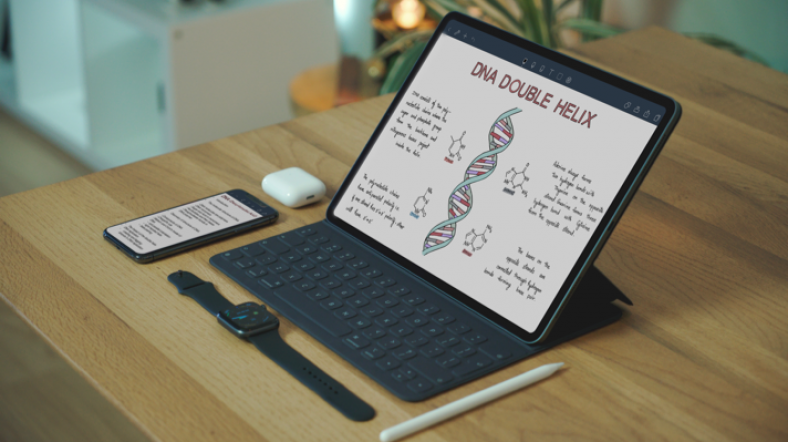 To further their knowledge in using the app, it is always best to read up on the FAQs page provided by the program's developers or publishers. In this case, Noteshelf itself has provided users with a great FAQs page specifically geared towards Android users.
Using this guidebook of sorts will make for a smoother and more seamless approach to using the app. Not only will users become more acquainted with how to use Noteshelf, but they will also be in the know about its updates for Android users.
Consider the Purpose of the Document
While this may already be a no-brainer, it goes without saying that thinking about the purpose of the intended document or note is essential. This way, users can be more mindful of what type of approach they will take when jotting down notes or recording memos.
For example, there are various paper categories ranging from basic (ruled, blank, squared, and dotted papers) to more complex ones such as productive (meetings layout, task lists, planners).
Given this, users can do themselves a favor by keeping in mind the purpose of the document they will be creating. This way, creating notes will be easier for their intended outcome, whether taking notes for class or make calendar appointments with clients.
The Bottom Line
Noteshelf provides an excellent range of tools designed to complement the fast-paced lifestyle of many modern citizens of today. By utilizing the features and offerings, Noteshelf can truly make studying worthwhile.
It doesn't only benefit students but professionals as well. You can easily pull out your Noteshelf to record and take notes during conference calls or meetings.