Buying second-hand clothing is becoming more and more popular as people work to make their buying habits more sustainable. With over 6 million users and millions of products, Poshmark has grown into a large community for people to shop, style, and enjoy fashion.
The Poshmark app gives you mobile phone access to the popular digital marketplace for buying and selling pre-loved or gently-worn fashion. It also comes with features beyond just buying and selling clothes.
Let's learn more about the clothing app and how you can begin selling your no-longer-loved clothes or pick up great deals on brands you know and love.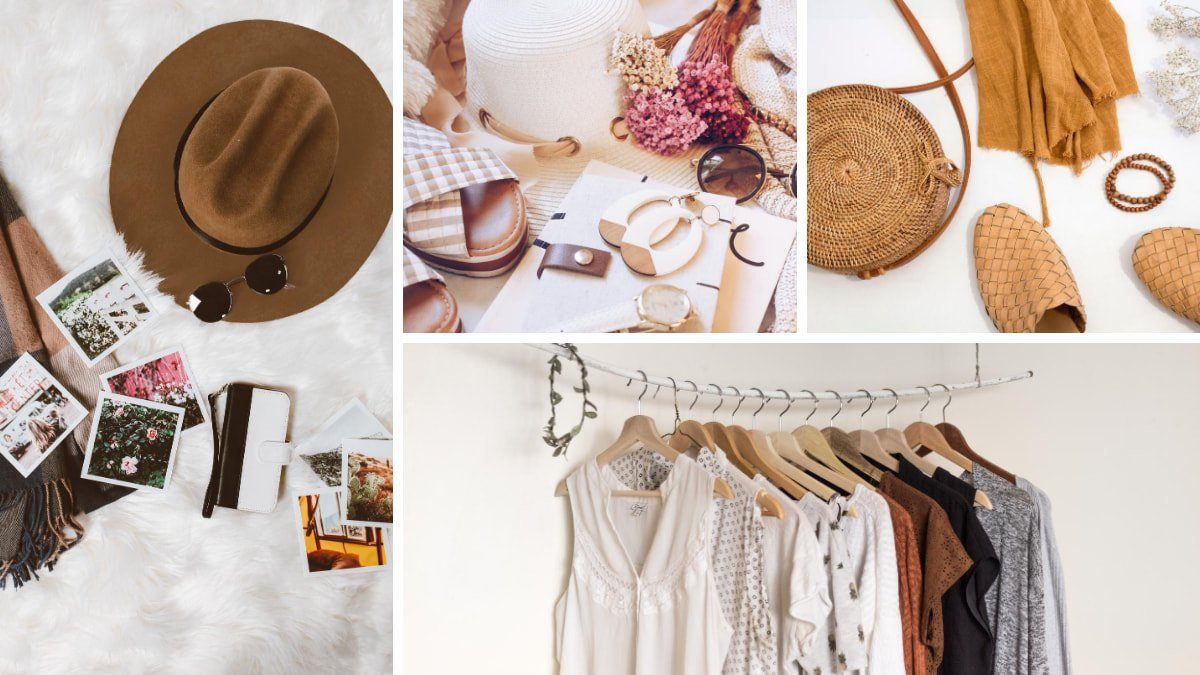 About Poshmark
Poshmark is a growing online consignment marketplace for buying and selling new or second-hand goods. It allows sellers to showcase their unwanted clothing which gives buyers access to a wide range of products, brands, and sizes.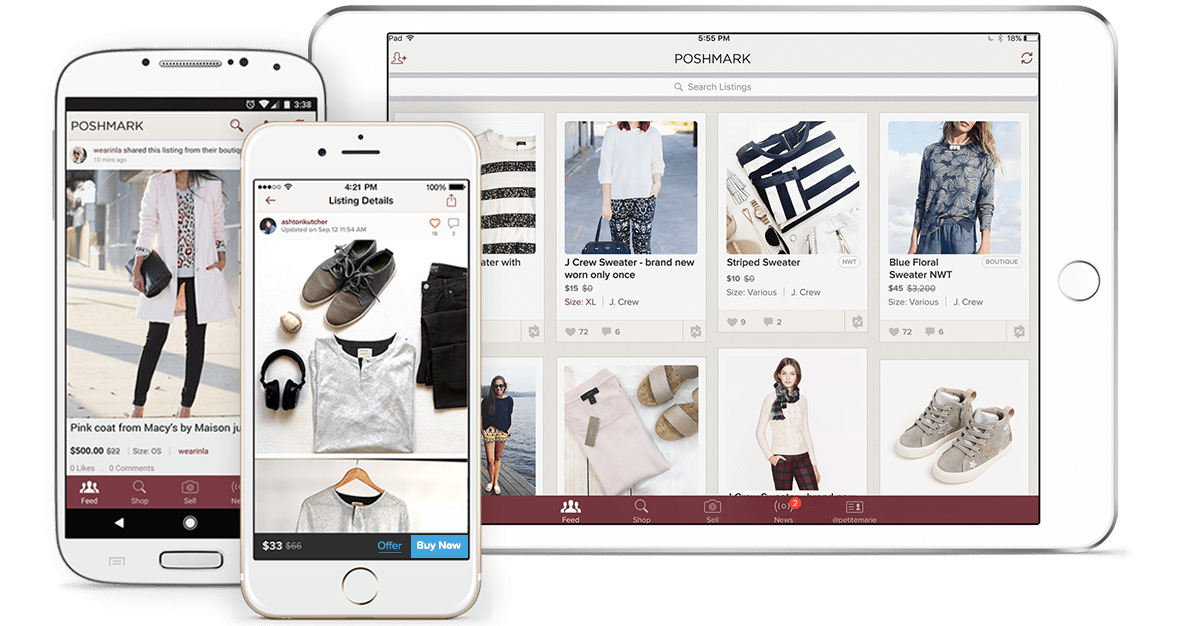 Items for sale range from women's and men's fashion, kids' and teenagers' fashion, accessories, shoes, beauty, and lots more. These products come in a wide range of brands and sizes.
The online store was founded by Manish Chandra in 2011, but it was not until 2017 that it grew to the point of receiving venture capitalist funding to help them expand.
Poshmark became a publically-traded company in 2021, and boasts that sellers on the site have earned over $1 billion to date.
How to Download the Poshmark App
Poshmark works on multiple platforms like the web, desktop, and mobile phones. The desktop app is available for Windows and macOS as well and can be downloaded by searching "Download the Poshmark app" on Google and selecting the appropriate operating system for your device.
To download the mobile apps on iOS and Android devices, open the digital marketplace to the device to download on. For iOS devices, that is the Apple App Store and for Android devices, head to the Google Play Store. Search "Poshmark" in the search bar, and you will be redirected to its installation page.
On the installation page, click on the install button to begin the download. An alert will be shown promptly for you to accept all requirements by the app (necessary to make the app function properly). After successful download and installation, the app is ready to use on your mobile phone.
Features of the Poshmark App
The Poshmark online store is the perfect place to shop for great brands at lower prices than their retail value. You can find good-quality brands like Nike, Zara, Louis Vuitton, Birkenstock, and so much more.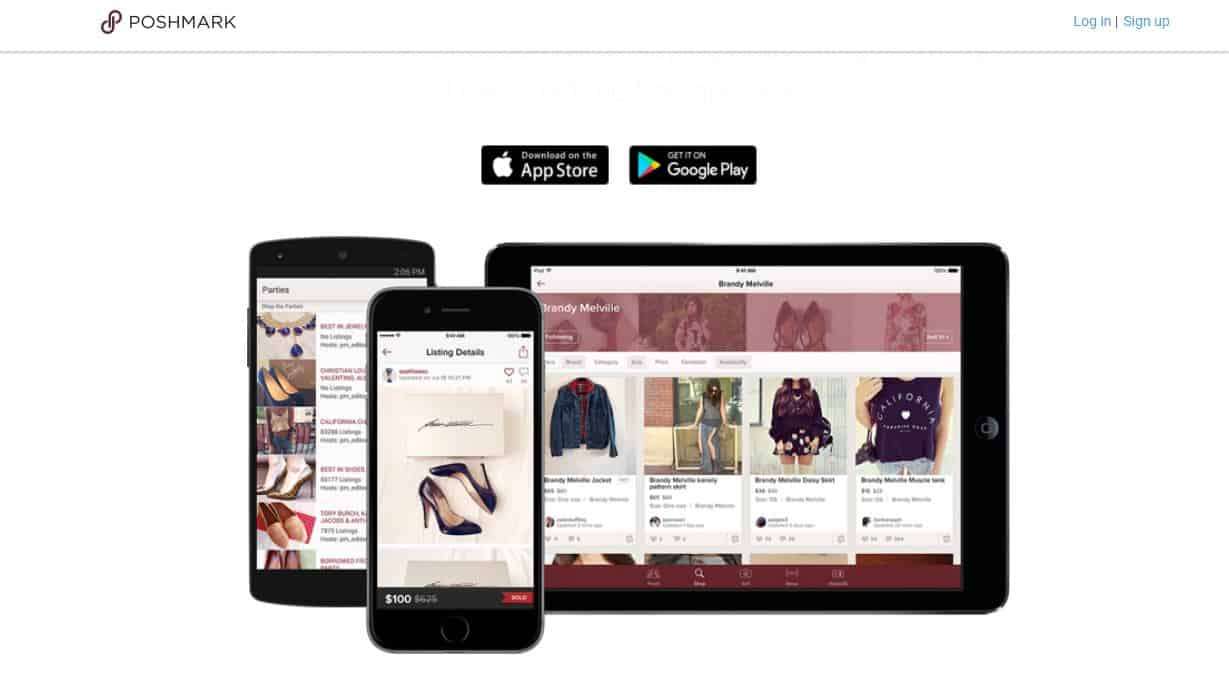 With over 10 million different products for sale, you can shop for your entire closet on the app: shoes, accessories, bags, shirts, jeans, and more. Browsing on the app is fun with so many exciting options to choose from.
Selling Easier
Have you ever wondered how to get rid of your clothes or shoes you just aren't into anymore? Don't dispose of them, turn them into cash by selling them on the Poshmark app!
Poshmark connects buyers to sellers in the easiest way possible. With three easy steps, you can display and showcase products or items you want to sell off, and get buyers to come to you.
You set the price for your items and offer bargains if you choose. Start a collection of goods and post them all in your store. With each sale, you can earn reviews from customers about your products and service and make you a trusted seller.
Styling and Fashion
Do you like a shirt, but do not know how to style it? Or maybe you aren't sure how to wear a piece for a particular occasion? What if you just want fashion advice from people who have used such products before? You can get all that in the app, as part of its unique styling feature.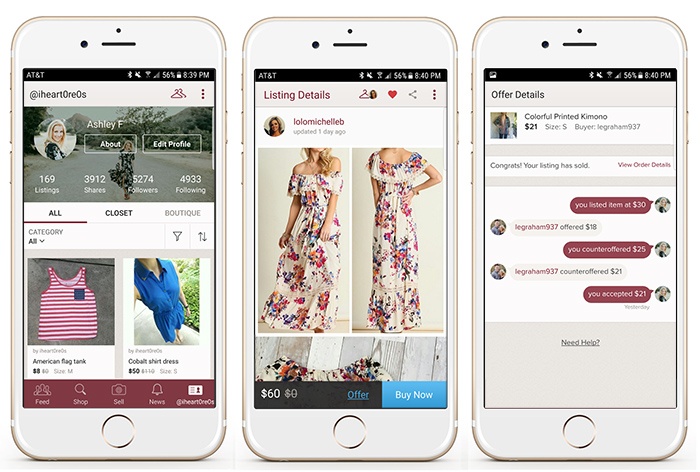 The app offers tons of outfit ideas for different types of items. You can check the styles and closets of other users of the app, or even better, request to be styled by your favorite stylist. No need to panic about your next occasion, get styled directly on the app.
Party
Who does not like a fun party? Again, with digitalization, parties can be achieved and be fully online.
Shopping parties create an avenue to buy, browse, and list products for other party-goers and potential customers.
With this feature, you also get to share your listings to a specified theme party on other platforms like Pinterest and Facebook.
How to Use the App
Since the app has two sides to it (the buyer's side and the seller's side), this section will be discussed separately based on the intent of the user. You may need to have an account to sell on the app, but it is not compulsory to have an account as a buyer.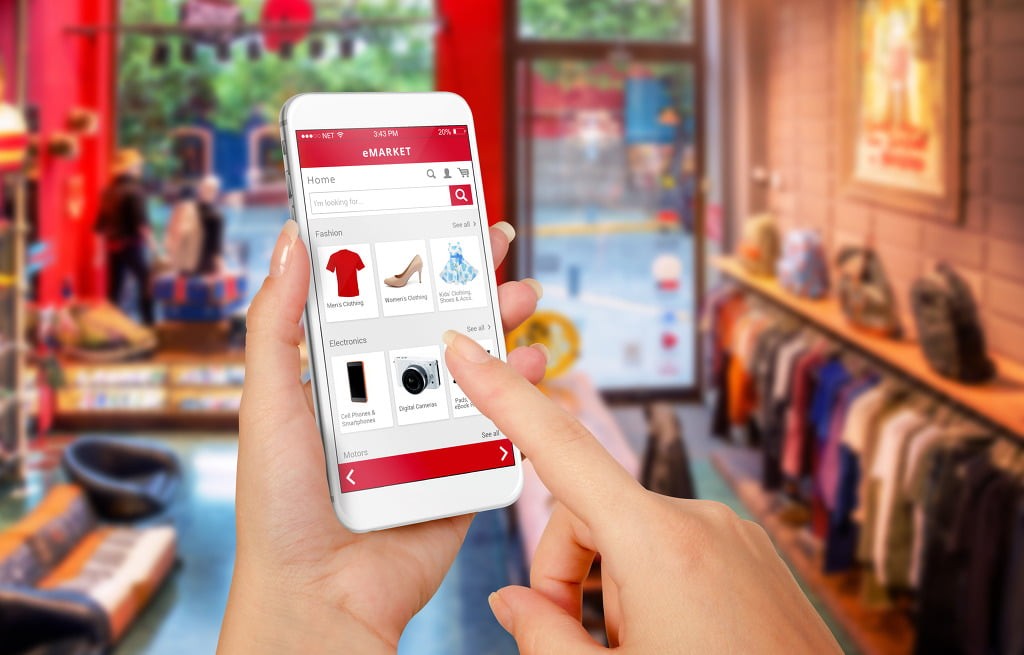 Like every other e-commerce store out there, buying starts by browsing through a range of products available on the site.
The Poshmark app has millions of products of different types, brands, and sizes, so the item/product you need can be quickly found by searching by keyword in the search bar.
You can get styled and view how the product should be worn or can be worn, and get an idea on how to use it. With millions of users able to give recommendations on products, you can buy on Poshmark with confidence.
Navigate the App as a Seller
With Poshmark being a seller is easy. In three steps, you can get your items from your wardrobe and on sale on the app to a wide network of buyers.
First, in order to list items to sell, take picture of them. Taking clear images and angles of the item is important as it will help your buyer view your item better, giving them a good understanding of what they are going to buy. Then, upload your photos to the app.
Next, share your items with your network. Sharing your items for sale with more networks increases the chances of customers locating them, and as a result, makes it quicker for you to earn money. Once the item has been delivered to the satisfied customer, payment is released to your account.
More About Selling on the App
As well as taking clear images of several angles of your product to sell, it is important to describe the item properly, so buyers would know what to expect and reduce the risks of refund.
Describe the fabric, the size, the fit, and anything else you yourself would want to know before buying something online.
Adding disclaimers is important too, such as payment options, return policy, shipping details, etc.
On every sale or order, Poshmark sends a pre-paid, pre-addressed label, ready to be placed on a box. What is left for you the seller is to package the item and send it to them by dropping it off in a mailbox or requesting to have it collected from your home.
Tips
For Buyers: Fully understand what you intend to buy. Check the description properly and the disclaimers to ensure your experience with the seller does not involve any hassle. It would also save time and stress in contacting customer support for a refund.
For Sellers: Setting good prices also increases your chances of selling. To know what a good price range would be for your item, research prices of similar products and customer reviews on the app. Also, taking advantage of Poshmark's parties is a great avenue to market, connect, and sell off your products.
For both kinds of users, keep a look-out for updates to the app. With stable updates come bug fixes, more features, and a better user experience.
Things Worth Noting
Is Poshmark a trusted site? With their thorough policies, they make buyers and sellers feel secure when using the app.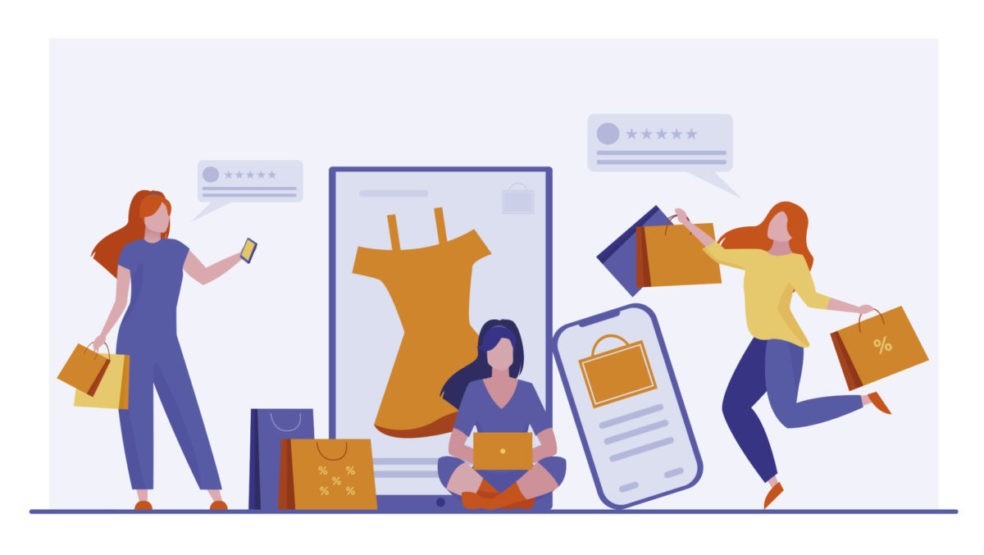 Shipping costs are high and users generally would not advise shipping goods for low-cost or low-quality items.
Also, the app keeps 20% of the value of goods sold, so depending on the total cost of an item to be sold, that may be pretty high.
Retailer Reviews
Poshmark has gained the attention of fashion media, celebrities, and retailers, all of who praise the e-commerce site.
Vogue calls it a "great online resale platform." Popsugar says it's the ideal spot for "…hunting down a cult-loved item that's otherwise sold out everywhere."
Poshmark is "so posh that even celebrities use it" – with celebs like tennis superstar Serena Williams and film and television actress Katherine Heigl using the platform to sell items to raise money for good causes.
Conclusion
Poshmark offers really innovative features like its styling and shopping parties in its e-commerce service. It is a trusted place to shop for a wide range of clothing and beauty items for the entire family. Turn your forgotten clothes into cash by selling with Poshmark, or hunt down a discontinued gem to add to your closet.