If you're going on a vacation and a bibliophile, you understand the problem of carrying a lot of books together in your bag. It is not only inconvenient but also impossible to take every single book with you!
However, as the world evolves, we find solutions for all these problems as well. If you can't carry all of your paperback books in your bag, then there's a high chance you always have your phone with you. What if you can carry every single book you'd want to read, any time and anywhere, on your phone?
The Amazon Kindle app is the solution to this problem. By merely downloading the application on your phone or tablet, you can carry an entire library with you without it taking a considerable amount of space in your bag! This article will enlighten you with the features and benefits of having an Amazon Kindle app and talk about what more one can do with it.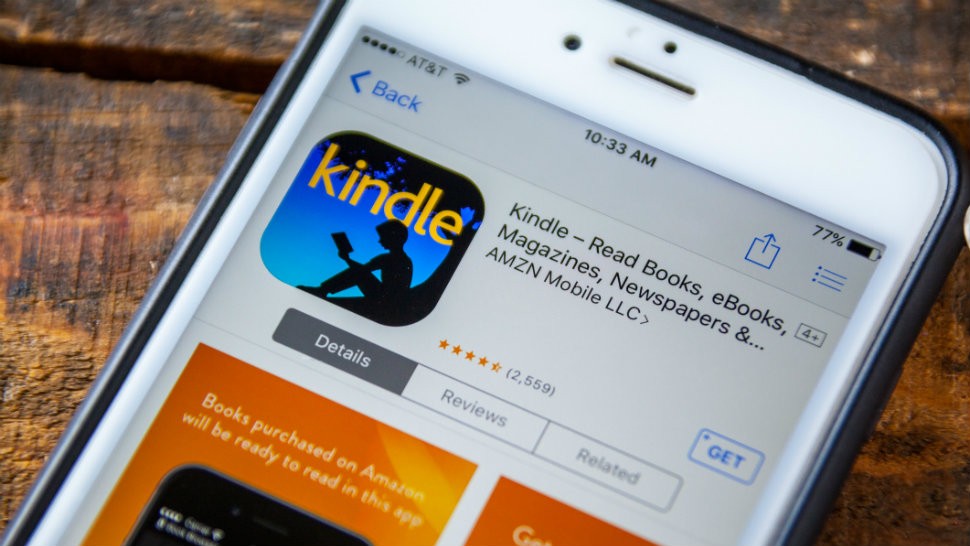 What Is The Amazon Kindle App?
Putting millions of novels, books, magazines, newspapers, comics, and manga on your fingertips, Amazon Kindle does the job of combining every single readable material for bibliophiles in one application. It is an excellent e-reader that can also be seamlessly tied to your Amazon account.
Amazon Kindle provides readers with an exceptional opportunity to reach into Amazon's massive library of downloadable works. Not only this, but there are also many bells and whistles in Amazon Kindle for users to enhance their e-reading experiences like in-book dictionaries and Wikipedia, etc.
Other than that, there are a few things you should know about Amazon Kindle before you move forward. The in-book experience is very smooth, and you can quickly get the hang of it once you have the application downloaded.
The best thing Amazon Kindle provides is for anyone to read from wherever, whenever they prefer. You will never be without a book, so if you need to pass the time on the bus or while waiting for your appointment, start reading through the Kindle application!
Control How You View Books
Suppose you're reading a book and want to turn a page, tap, or swipe somewhere in the margin. If you tap on the center of the page, a status bar will come up with information and reader controls.
On the top of your screen, you can see a menu through which you will be able to change text size, brightness, margins, line-spacing, or background color as well. Amazon Kindle currently only has black, white, and sepia in the background colors, but other textures and options are soon to arrive!
Learn More Without Exiting the App
Not only this, but there's another feature in Amazon Kindle that allows you to search the meaning of words without having to exit the application or your book. By long-pressing a word, you can see the dictionary definition and other options; they include options to highlight the word, add a note, or search on Wikipedia.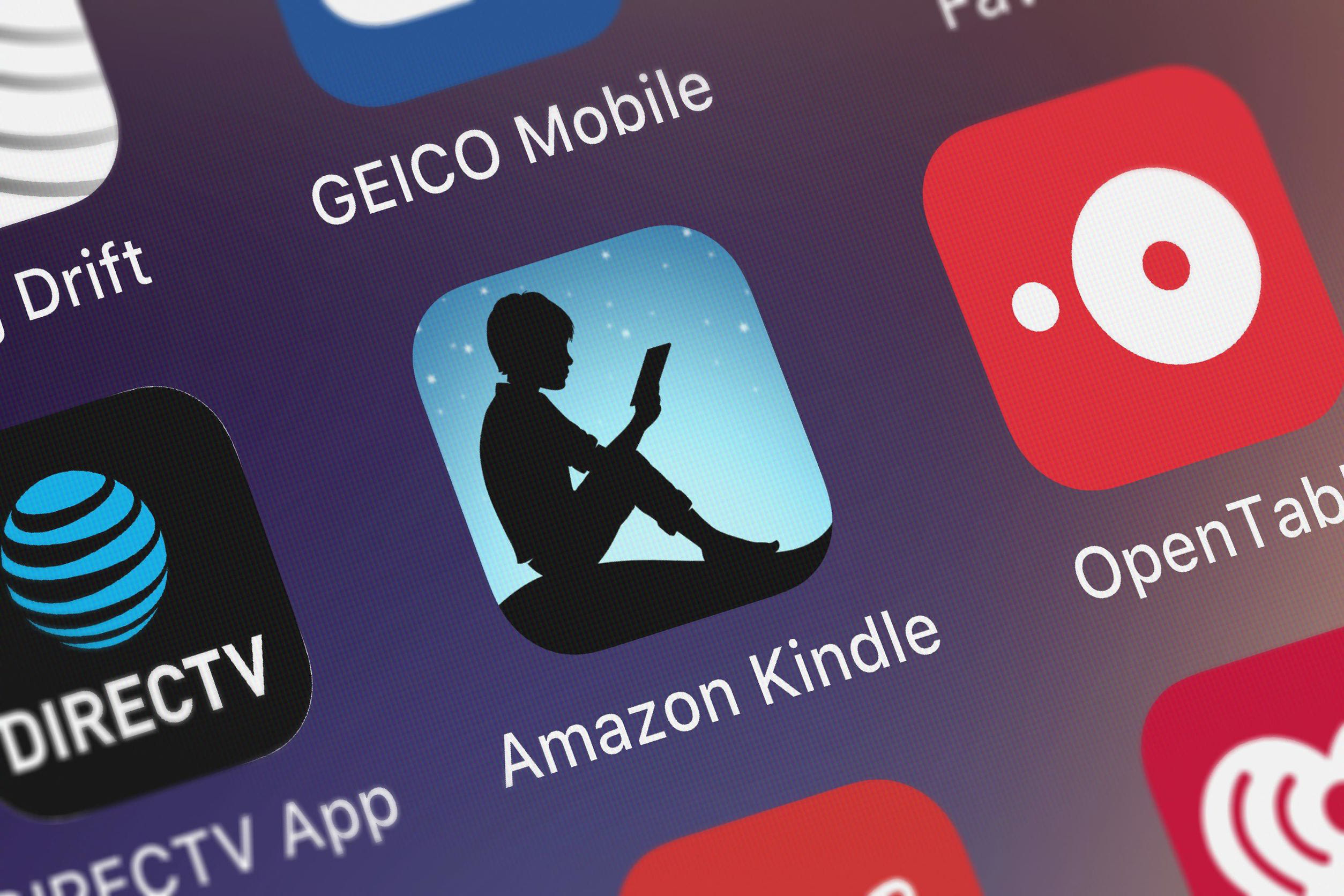 These options are present to enhance your reading experience through Amazon Kindle and provide convenience throughout your usage. Amazon Kindle also has its Whispersync technology, through which you can easily go directly to whichever page you left reading on and wherever you've placed your bookmarks.
However, you cannot name your bookmark, so you will have to remember its last assigned location. You can also find many Kindle Daily deals, through which you can save up to 80% on selected books in every type of genre. As mentioned above, there is a built-in dictionary, X-Ray, Wikipedia lookup, and instant translations to help you search within your book without leaving the application.
You can also track your reading progress by checking the percentage of the book you've read already, real page numbers, and how much time it will take for you to finish a chapter or a book based on your reading speed.
Enhance Your Reading Experience
You can also get a birds-eye view of your book through the Page Flip feature, in which you can hop, skip, and jump without worrying about losing your place because Amazon Kindle will save it for you. There's an option to zoom in as well if you find any High-Definition color images in your Kindle magazines, comics, and manga.
There is also an option for you to sync your progress so that you won't have to remember where you left off; Amazon Kindle will remember where you last were to easily continue from that point, including your bookmarks, notes, or any highlights too. Again, when you're not able to read, you can always listen through your Kindle audiobooks.
You will be notified whenever the authors you admire, release new books. You will also get a notification over any upcoming deals or whenever Amazon believes that you may find a book of your interest!
How To Download Amazon Kindle?
You can find Amazon Kindle on many platforms like Google Play Store and Appstore. The application is compatible with iOS, Android, MAC, & PC software. For PC and MAC, you can download Amazon Kindle. For IOS, the application can be found on the Apple app store, and for Android, you can download the application from the Play Store.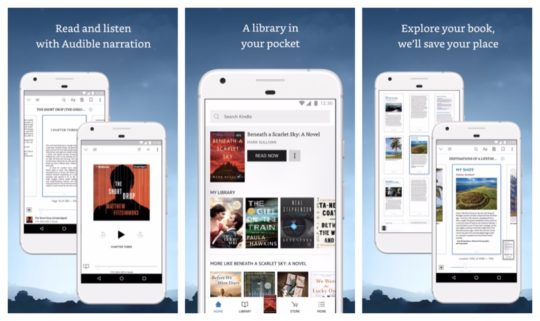 Besides all these methods, you can also send your email/phone number to Amazon Kindle's official website and have the application delivered to your device effortlessly. After downloading the Amazon Kindle app, you can open the home screen and find yourself looking at lists of best sellers, editors' picks, and many other famous books that you can read samples of.
The home screen will also display the books on your Amazon account, adequately organized in a 3D carousel interface. The 3D carousel interface means that you can press on the book to start reading it or long-press on it to see more options like starting from the beginning of the book, going towards the end, or removing it from your device.
The same 3D carousel interface and the long-press that comes with it bring you the chance to pull up Book Extras provided by Shelfari. If you don't know what Book Extras are, they are basically like Wikipedia, but for books.
Book Extras
Book Extras provide you with community-curated factoids, giving readers other information about the books they keep reading. Other application controls of Amazon Kindle are present in the sliding menu option on the left.
To add more books to your library, it's effortless to access the Kindle Store. You can find a wide variety of Amazon books there, along with magazines and newspapers as well. Not only that, but you can also find illustrated children's books, comics, and novels on the Kindle Store.
Need to see if the book is interesting or not? Kindle also allows you to preview the first chapter of any book before you make your purchase. It's straightforward and highly convenient too!
Can You Send Books to Amazon Kindle?
The Amazon Kindle application on Android also supports this feature where you can send books to Amazon in the cloud to access them from your device. You can send files that are in JPG, DOC, RTF, and PDF formats. You can view documents, images, and even articles on the web in an experience similar to Instapaper through this feature.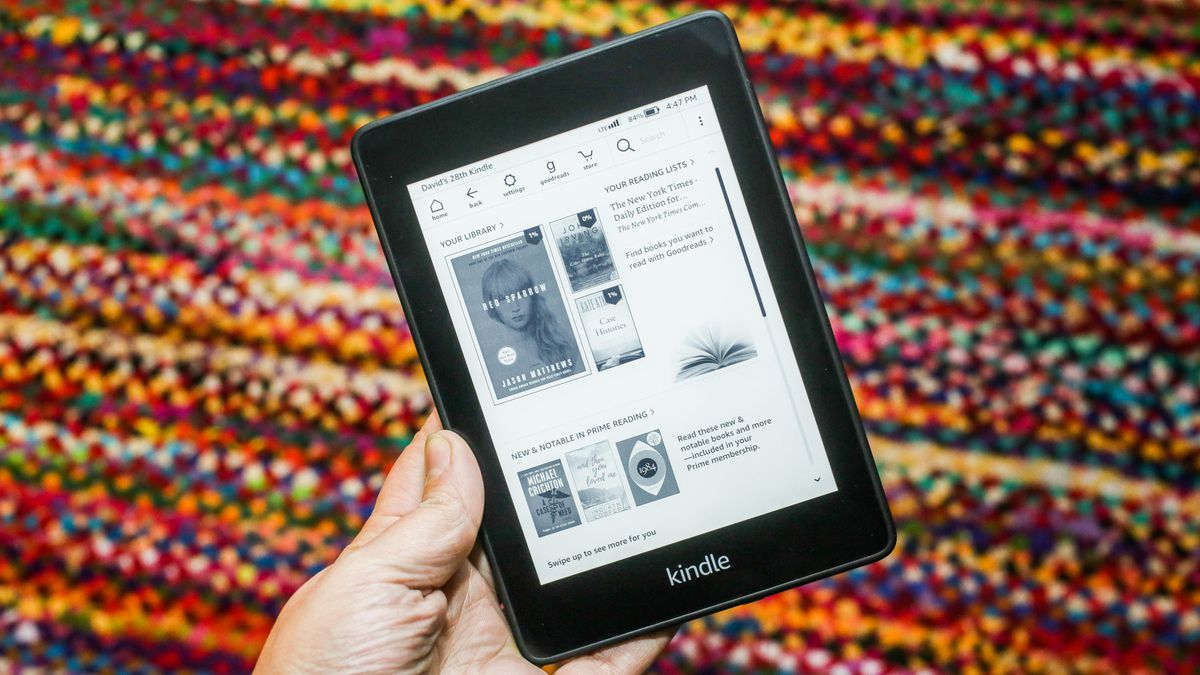 There is also a read-later feature on Kindle, and you can access it through a bookmarklet or browser extension on your desktop. You need to save articles or webpage through the extension/bookmarklet, and then use the 'Send to Kindle' option to read them on your device, whenever and wherever you want!
Even though it may be best not to add too many articles to this list and make it longer than it has to be, it'll still be advantageous if you've added a few important ones that you plan on reading soon. While you don't have to pay a penny to download the application, you obviously would have to pay for the books you end up downloading.
Unless you're aware of the options one can have to avail freebies in Amazon Kindle, paying for e-books is a must. For this reason, Amazon has introduced Kindle Unlimited, for which you would have to pay $9.99 per month. At the said price, this subscription allows you all-you-can-eat e-books and audiobooks.
Borrow Unlimited Books!
Kindle Unlimited allows you the opportunity to borrow as many books as you would want, from the collection of 600,000 readable material and audiobooks, at no due date as well. You can easily find your text by browsing the Kindle book store or look through any book that flashes the Kindle Unlimited logo.
The book will quickly become available right after you click on the 'Read for Free' link – that's all! Amazon's previous efforts to provide subscriptions were only mediocre; they offered more than 500,000 e-book titles in their lending library, but these were only for Amazon Prime subscribers, and you could only rent one book per month.
Through Kindle Unlimited, Amazon could put itself shoulder-to-shoulder with competition such as Oyster and Scribd. Oyster costs $9.95 per month while Scribd charges $8.99 per month. The company also offers a 30-day free trial for Kindle Unlimited, so better not waste time if you want to try it out!
Conclusion
Amazon Kindle has over six million books, including audio narration, magazines, newspapers, comics, and whatnot. You can explore various books, including the best picks in Amazon charts, and even search for a book through your favorite genre.
All in all, having an application on your device through which you can easily read whenever you want to does sound like a game-changer to me. Download today to check for yourself!