Since the popularity of animated series, Japan has produced the best ones out there. From the highly acclaimed Attack of Titan, One Piece, Naruto franchise, and others, animated shows are definitely entertaining. More than the graphics and animations themselves, anime also has great storylines and characters.
For those who love to watch anime, there's a platform called Crunchyroll wherein one can watch thousands of shows. There's even a dedicated mobile application to download and enjoy the shows anywhere you go. Watch the most popular anime using your phone with the Crunchyroll app.
The best thing about the app is, the library is vast, and there are new episodes fresh from Japan. The platform also features Original series and provides full access to several famous shows with the Premium subscription. Check out this guide on the app, how to use it, and subscription costs.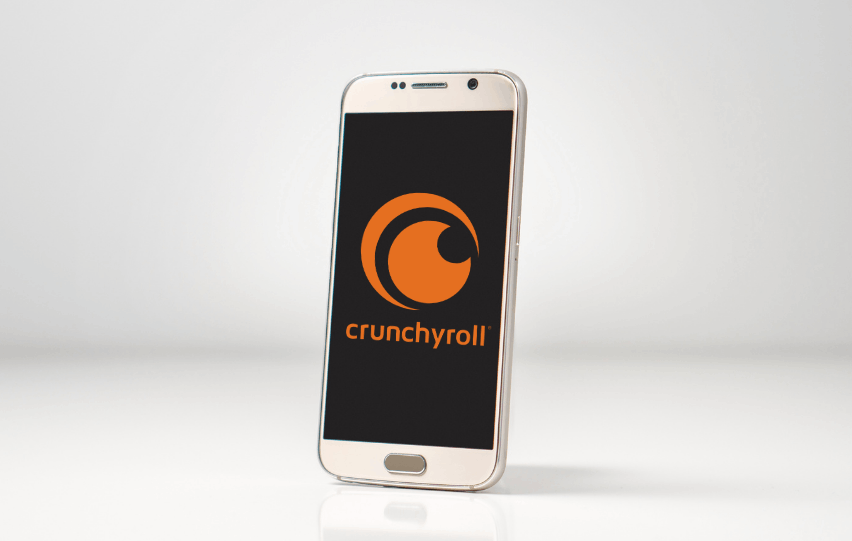 What iI Crunchyroll?
First off, Crunchyroll is an anime streaming service featuring 1,000 titles with over 30,000 episodes of anime. It's similar to Netflix and other streaming services; only the platform is anime exclusive. This means, all the shows here are anime of varying genres, from action-adventure, fantasy, romance, and others.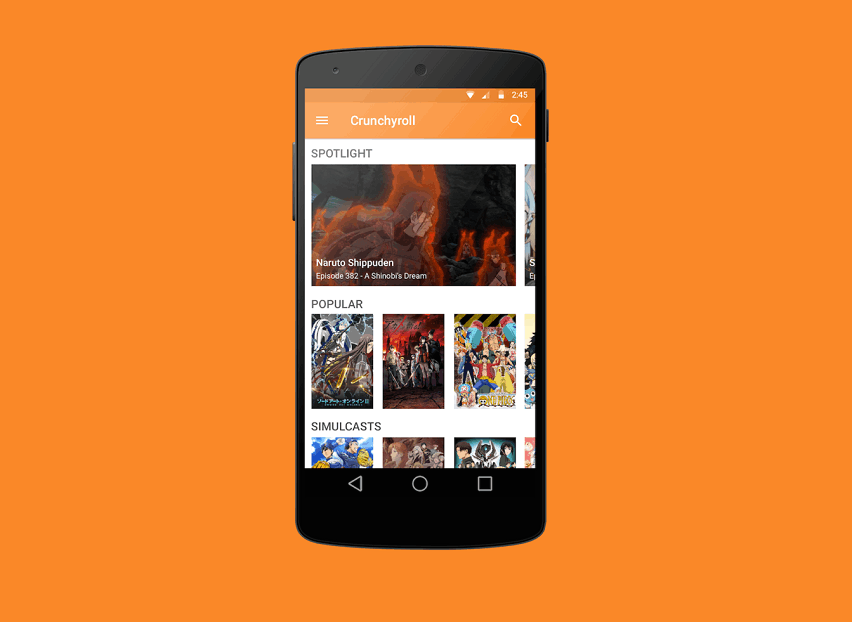 The platform showcases original and simulcasted licensed anime shows from Japan. In addition to television series, Crunchyroll is also a great place to watch animated movies of some sort. The app is available across a host of devices, including game consoles.
Crunchyroll became popular not only for users in Japan but also in other parts of the world. In fact, it has more than three million subscribers and services 200 countries globally. It's boomed because of the wide variety of shows available on the platform. People now use the app to catch new and old anime.
As the demand for anime increased, Crunchyroll has offered a mountain of content with the most popular titles and digital Manga. In addition, the company also features expos and anime awards, which are considered a big deal. The company considered releasing its own shows like Noblesse, FreakAngels, and others to maintain its branding.
Starting Point
Before the paid-for-profit model of the company, wherein users upload videos and streamed by other users, the company has its focus on East Asia. Using the funding, it has moved away from hosting illegally uploaded anime shows and considered making the platform legal by entering the home release content and DVD market.
From here, Crunchyroll has gotten better being a distributor and publisher for anime content. It's still focused on anime, but services expanded to shows, movies, games, live-action dramas, and Japanese Manga or comics. The platform easily becomes a top-tier resource for anything anime.
The platform now produced Crunchyroll Originals, featuring unique content exclusively for subscribers. These are licensed shows produced by distinguished animators from the company studio. What's more, Crunchyroll has partnered with other brands for ads on the free version.
Features
Word of mouth has it that Crunchyroll is a great platform to stream anime. More than the quality videos and non-draggy navigation, the platform has a lot more to offer users. First off, take note that anyone can watch shows from the platform for free. However, there's a choice to upgrade to Premium to better view the experience and other awesome features.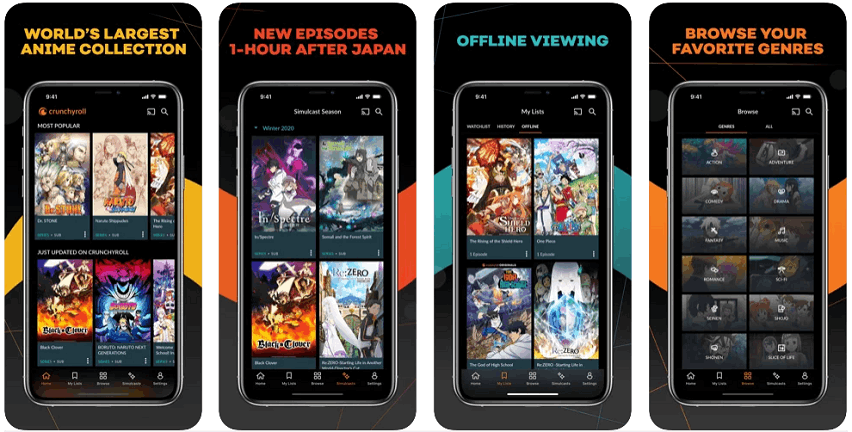 Speaking of features, the first thing to know is that the Crunchyroll application works on smartphones, computers, and even game consoles. It's easy to watch shows on a mobile device and switch to other platforms, including Chromecast, PlayStation, Xbox One and 360, Vita, Roku, Apple TV, Fire TV, etc.
The app has easy browsing features to know what titles are popular, genres, anime from A to Z, and seasons. To easily find an anime, users can also utilize the search box to type in keywords and search on the platform.
Moreover, Crunchyroll features subtitles for non-Japanese speaking viewers. For a better viewing experience, users can also access dubbed content for the languages they prefer, such as English, Spanish, or Chinese. Content that originally airs in Japan will have English subtitles available.
How to Use It
It's so easy to use Crunchyroll, whether you're watching from your mobile device, digital television, or a game console. First, users need to sign up for an account to enjoy using the anime platform. From here, you can access free content with ads or upgrade to the Premium subscription for ad-free viewing.
Download the app to your device, sign up, and browse the collection of anime available. It would be easier to use Crunchyroll through the app instead of the web because of the straightforward navigation. Anyone can access the content as long as they've signed up for an account.
Before upgrading to the Premium version, users can enjoy a free trial of 14 days. Here's a chance to get a glimpse of how amazing ads-free viewing is, as well as access to the new shows within just an hour from airing in Japan. More perks are available for the Premium version than the free one.
Subscription
Before one can enjoy watching anime in Crunchyroll, signing up is necessary. For the free version, users only need to provide basic information to begin. Meanwhile, for the paid subscription, billing information is asked or charged to an account.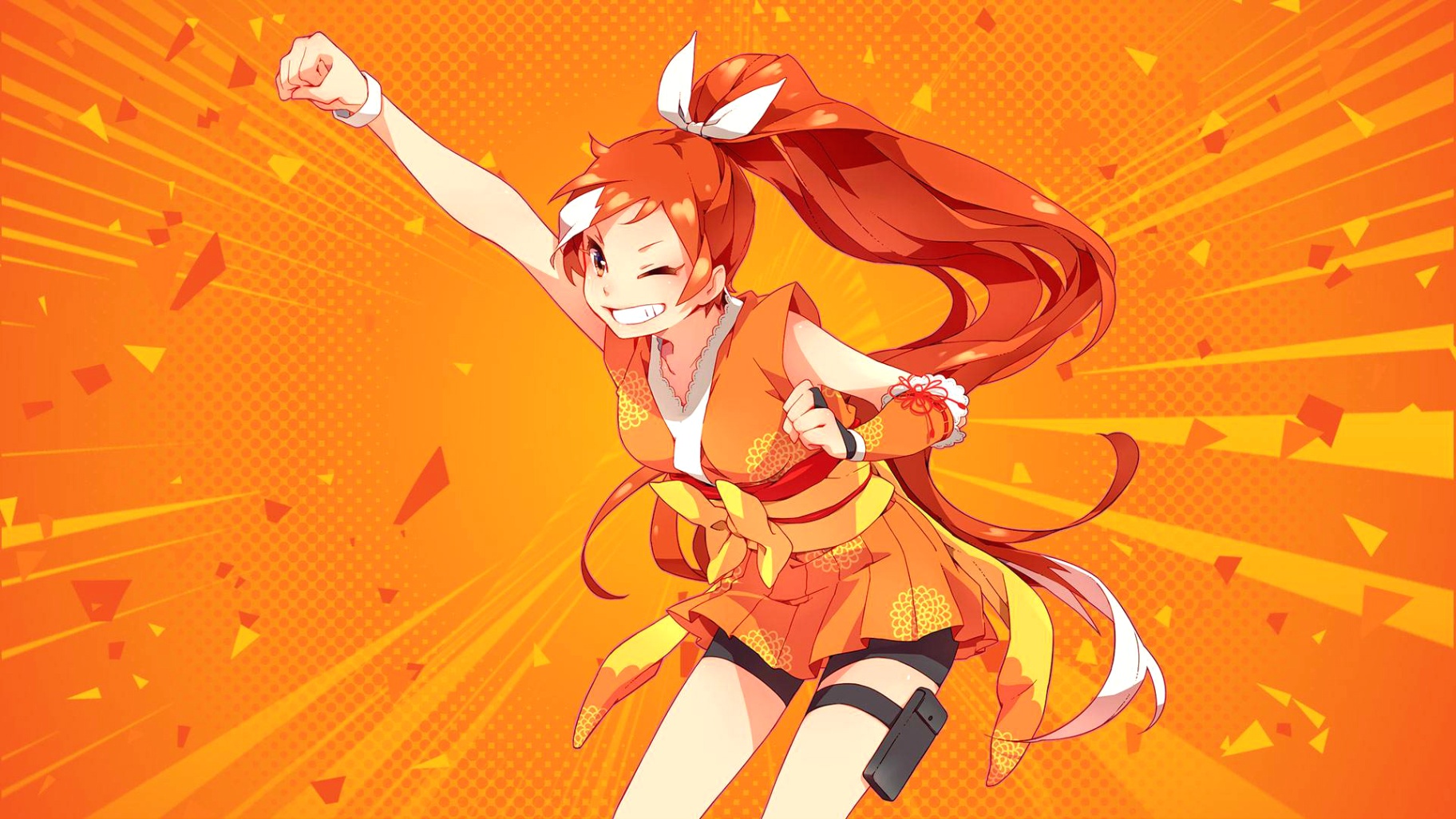 New premium users can automatically enjoy the free 14-day trial before being billed monthly. Downloading is free, but since there's an in-app purchase for upgrading to Premium, users need to have a valid credit card linked to their account.
One of the reasons to go premium is to access content the same day, an hour after airing in Japan. The Premium subscription features no ads, which means a better experience for users.
There are three levels of subscription; Fan, Mega Fan, and Ultimate Fan. These three differ from the features provided for the users.
Subscription Levels
The Ultimate Fan has broader features, including offline viewing and access to limited-edition merchandise. The cost is $7.99 a month with perks like same-day simulcast viewing and ad-free watching for the Fan subscription. This also has access to the digital manga library.
Jumping to the Mega Fan at $9.99 a month, users can stream on multiple devices and offline viewing, plus discounted price on merchandise store.
Finally, the Ultimate Fan grants users premium perks such as new episodes one hour after Japan airing, stream on six devices simultaneously, offline viewing, first access to Crunchyroll Expo, annual swag bag, and access limited edition Nendoroid figure.
Tips for Using Crunchyroll
It's a fact that Crunchyroll features the most popular anime. Now, if you're someone who doesn't want to spend to watch anime, you can definitely find that the platform is a good platform with dubbed versions and access to subtitles for the English language.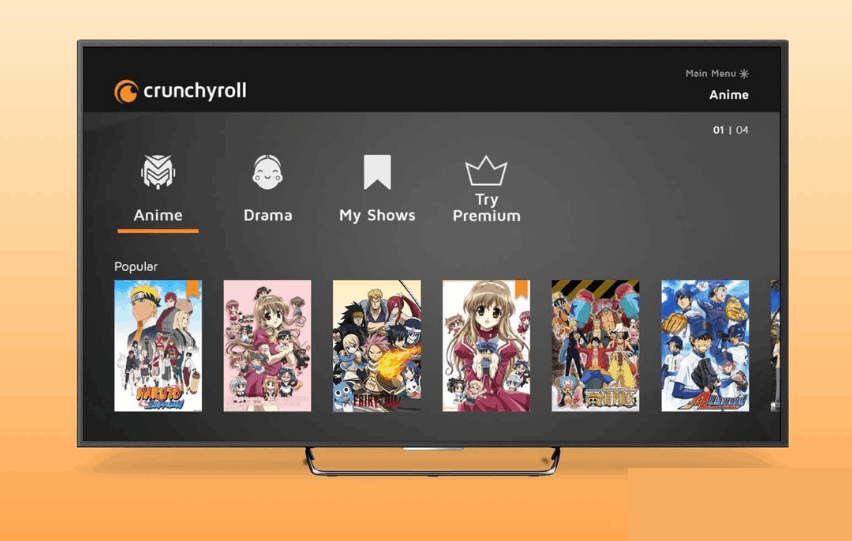 One important tip to know is, Crunchyroll maintains a safe place for its users, especially children. Therefore, if you're not a minor, you can go to Video Preferences and disable the Mature Content Filter. Doing so helps enhance the viewing experience without the censor.
Users can also add anime shows to the queue, so it would be easier to know which shows to watch next. Add to Queue to do this and enjoy hands-free viewing. Get unlimited shows in full high definition using your smartphone, iPad, or tablet.
Users can also change the hardware acceleration as well as video quality and default language. Everything falls under the Video Preferences section of the app. Hit Settings and choose Video Preferences, and change default settings as you wish.
How to Download
It's effortless to get the Crunchyroll application for your mobile device or tablet. Since it's available for Android and iOS, you can easily download it from the Apple App Store or Google Play Store. Look for Crunchyroll and hit download or Get.
Today, the platform is recognized worldwide for the amazing streaming service and a wide variety of anime content or titles. After downloading the app, it's now time to run and enjoy watching anime of all sorts. The platform has over 1,000 titles that you can explore.
In case you're following some shows, you can easily hit on Seasons to find the latest added episodes per anime. No wonder why the platform is named the world's destination for anime—Crunchyroll has almost any anime there is, even Originals. It's free to download, easy to use, and definitely has full HD quality.
Bottom Line
Watching anime is more fun if the platform you're using has excellent features and straightforward navigation. Good thing, Crunchyroll has decent features to make the viewing experience better.
In addition to the full HD content, users can also access the dubbed version and the subtitles for non-Japanese viewers. Browse through the more than 1,000 anime titles on Crunchyroll and discover the best shows and movies. Upgrade to Premium to enjoy ad-free viewing and more perks.