It's a lazy Sunday afternoon, you're binging your favorite show, but a last-minute hunger spasm spoils the mood. Earlier there would have been two options: cook a meal or drive to your favorite restaurant.
But DoorDash has come up with the perfect solution for this problem: an efficient doorstep delivery service. Now anyone can order food easily while sitting on their couch and restaurants can still serve food to their beloved customers from the comforts of their own homes.
DoorDash employs delivery agents who act as the connecting thread between the restaurants and your house. It provides different benefits to all the stakeholders involved in the process. This article will help you understand all you need to know about how to use the DoorDash app.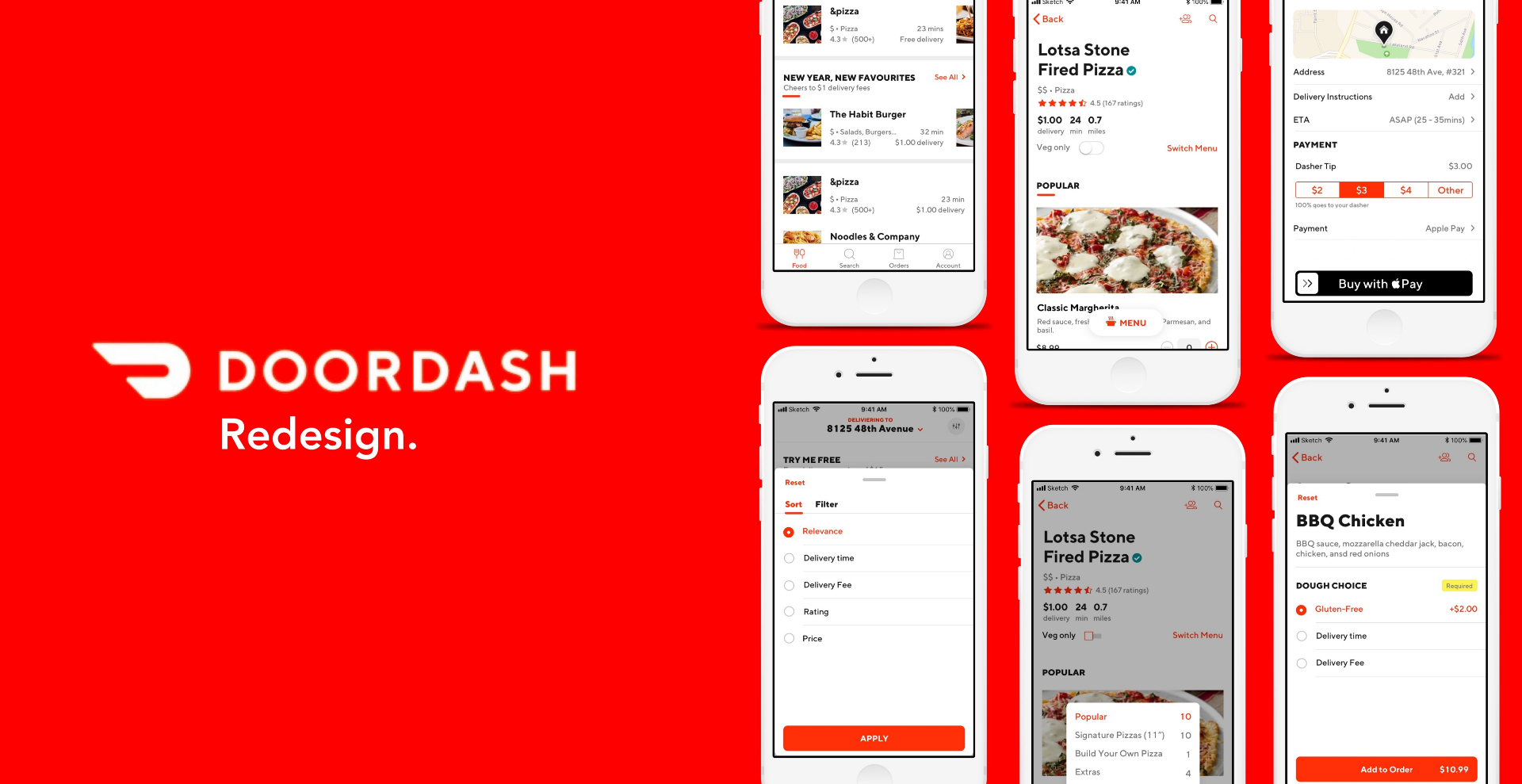 About the DoorDash App
DoorDash is a platform that provides the delivery infrastructure to consumers as well as businesses to save time and effort. The company has partnered with thousands of merchants and businesses across 4,000 cities, covering all of the United States, Australia, and Canada.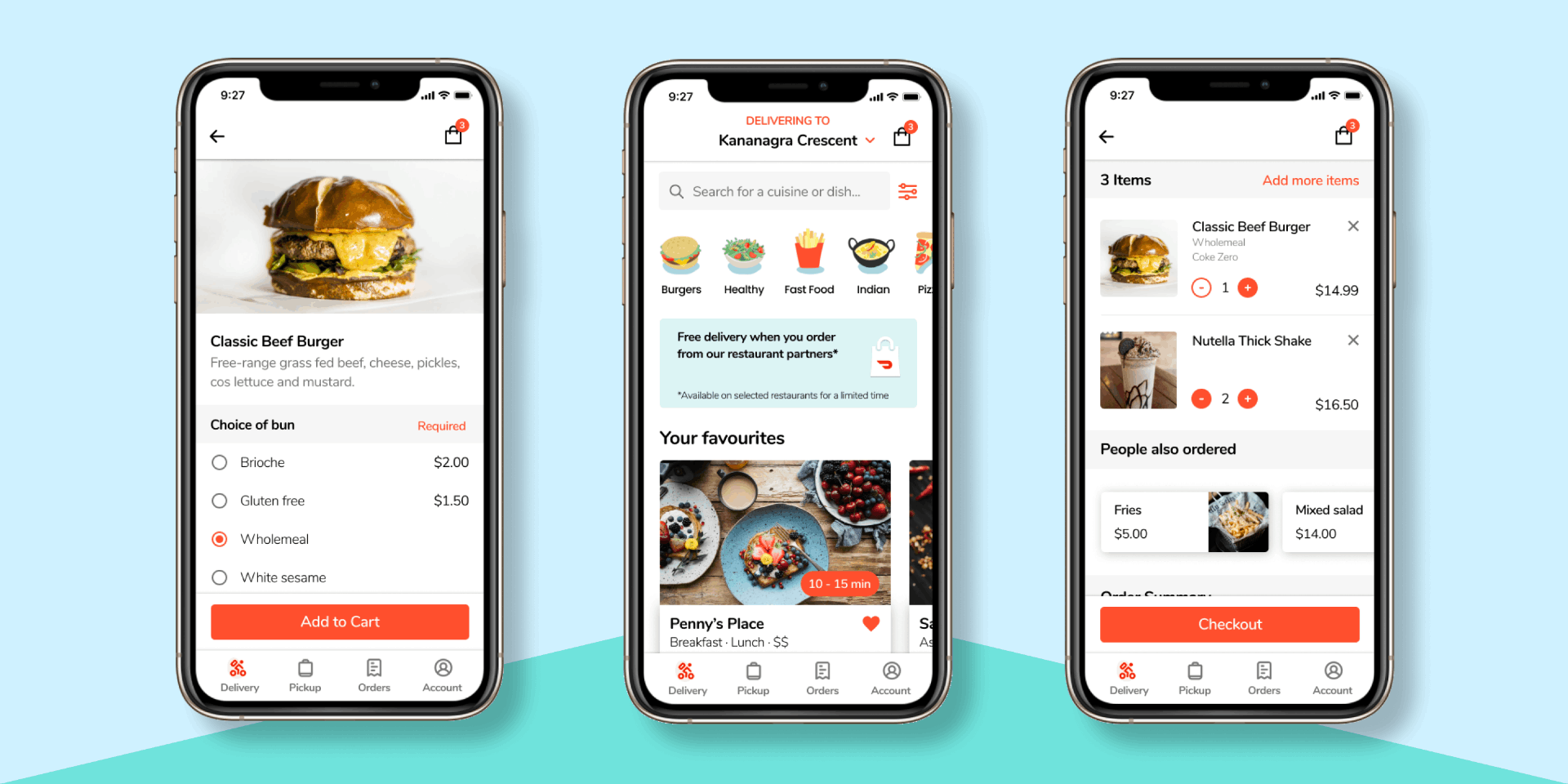 DoorDash was founded in 2013 with an aim to empower businesses with effective on-demand delivery services to grow their customer base. It equipped merchants with data-driven insights, efficient processes, and good customer relationships from their delightful delivery experience.
For customers, the app is a saving grace that connects them to all of the awesome food in their city to their homes, or to wherever. DoorDash has on-boarded several national merchant partners like Burger King, Wendy's, Subway, and many more!
How does it Work?
Restaurants: Restaurants need to fill in a Partner Application on DoorDash's website to deliver through the app. DoorDash's Storefront service helps restaurants set up their own online DoorDash store. Once an order is placed, the restaurant receives it through their desired order protocol like email, order manager app, etc.
Dashers: DoorDash has its own contingent of freelance delivery agents called 'Dashers'. Once a customer places an order, the app alerts the Dasher who is logged into the app. The Dasher can then accept and deliver the order. Dashers are paid a base salary by DoorDash and also earn through customer tips and by completing challenges.
Customers: DoorDash benefits customers as it provides easy ordering, safe payment, fast delivery, and access to restaurants over a sizeable radius. Its features such as the ability to customize one's order and track the Dasher's location up to delivery are what makes it an absolute favorite.
How to Downoad DoorDash
The DoorDash app is available to download for free from the Google Play Store and the Apple App Store. The app is functional on Android and iOS devices like smartphones and tablets.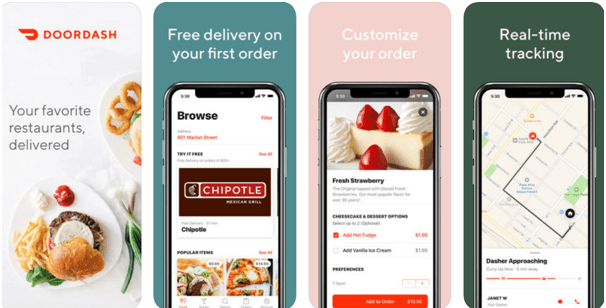 In order to use the app to its full potential, make sure you have provided all the permissions (location, camera, voice access, etc) before signing in. Once you've downloaded the app, you'll have to sign-up using your email, phone number, and password.
To sign up successfully, you'll need to go through a 2-factor authentication. The app will require you to confirm your email and phone by providing an OTP. If you have already made an account on the DoorDash website, you can simply log in using your username or the linked email.
Kindly note that you can update your personal information any time after sign up by editing your profile. If you're a Dasher, you'll have to download the DoorDash Driver app to manage your earnings.
Where is DoorDash Available
DoorDash is currently operating in more than 4,000 cities, 850 across North America. The top cities where the app is available are New York City, Los Angeles, Chicago, Toronto, Brooklyn, Houston, Las Vegas, Washington.
Note that even though DoorDash might be available in your city, the service may not cover all areas. To know whether DoorDash delivers to your area, you can enter your location on their website and check. The platform is continuously growing and may soon expand to other countries.
How Much Does it Cost?
The base order cost varies with the restaurant you've ordered food from. The total payable amount consists of the price of food, tax, delivery fee, service fee, and the tip to the Dasher (optional).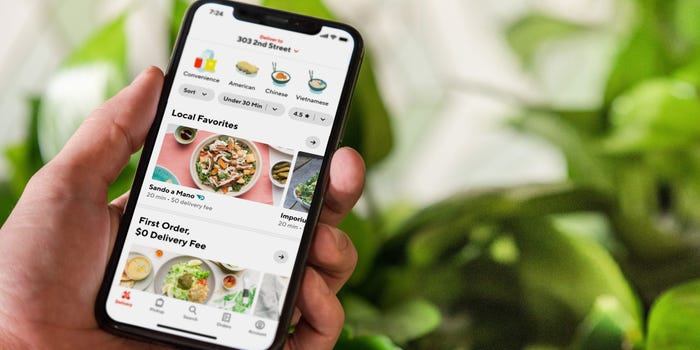 DashDoor also offers a special subscription program called DashPass in some regions. It offers free delivery and a lesser service fee to the subscribers on orders above $12 from select restaurants. The subscription fee for DashPass is $9.99 per month and it's easily cancellable.
Features of the App
Live Tracking: The app allows the customer to track the live location of their Dasher and the real-time progress of their order. The app also alerts you with regular updates about each step of order preparation.
Two-Step Rating System: DoorDash is obsessed with improvement, which is why the app has a two-step rating system: once to rate the quality of food and delivery, and a second time to rate the Dasher delivering the order.
Scheduling: The latest update on the DoorDash app allows the customer to schedule their deliveries for up to a week and keep getting food conveniently delivered at the scheduled times. This helps customers during peak demand times, festivals, or crises.
How to Use the DoorDash App
Once you've logged in, you'll be asked to complete your profile. In the 'My Adresses' option, you can add as many delivery addresses as you want. You can also add your preferred payment methods before ordering food in the 'My Account' section.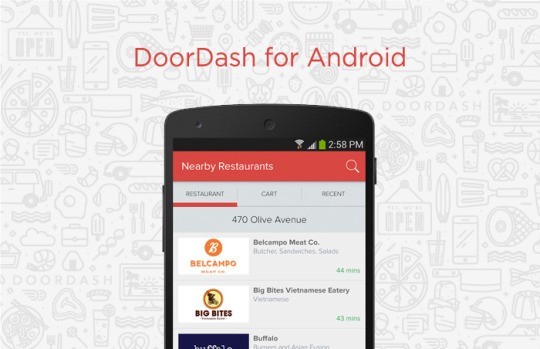 The home screen displays various available cuisines and restaurants. You can search for a particular restaurant or cuisine using the Search button at the bottom. Estimated delivery time, ratings, and reviews are displayed for each restaurant.
Tapping on a restaurant opens its page that contains its menu, contact details, and pictures. Tap the food item(s) you want to add to your cart and customize your order (i.e add fries or remove plastic cutlery). Now, tap the 'Add to Order' button at the bottom of the screen.
You can add more items after clicking the 'Close' button at the top or place your final order by clicking 'Continue' on the cart. Select your preferred payment method (only for the first time), make the payment, verify your address (or use GPS location), and add delivery instructions if any. That's it, you're all set to order your first meal.
Suggestions & Dasher-Feature
The app allows you to track your order once it's been placed. It displays a bar revealing the progress of order preparation and the approximate time it will take. It also contains a map with your Dasher's current location and their contact details and ratings.
The DoorDash app uses artificial intelligence to collect information about a users' interests and tastes and recommends restaurant and cuisine options based upon it for successive orders.
DoorDash offers several features for its Dashers on the DoorDash Driver App such as differentiating busy and non-busy areas with color highlights. It offers flexibility to Dashers by letting them choose to take a Dash on-the-go, schedule a Dash, and even choose to pause to take a break.
Some Downsides of the App
The major concern that customers have had with DashDoor is the high fee and additional charges. While the cost is reasonable for restaurants in farther locations, sometimes the app reportedly charges more for closer locations as well.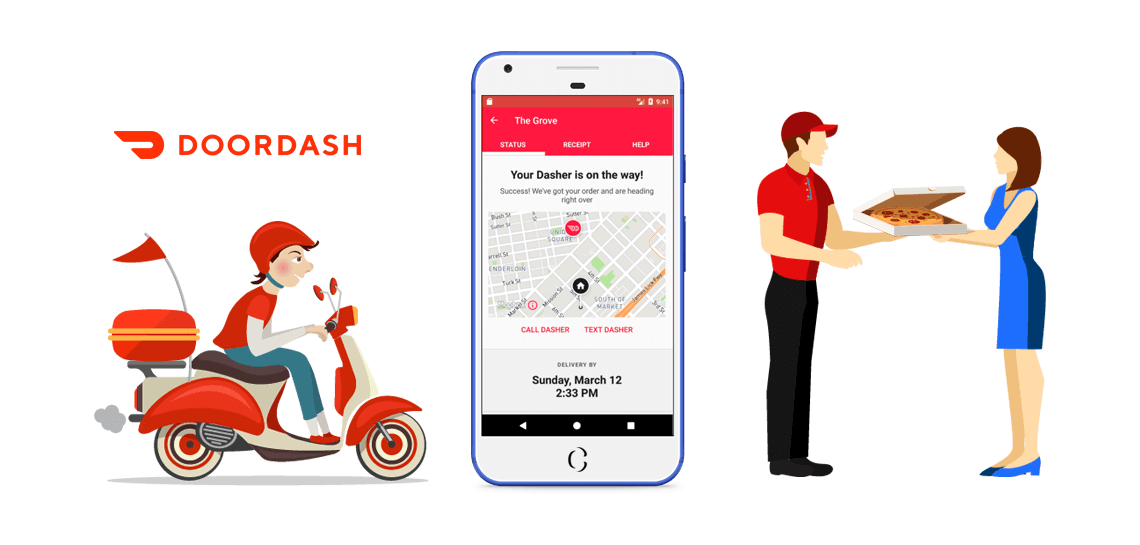 The Subscription feature also may not be the best choice for those who don't order frequently. The company would be wise to come up with more tailored plans to cater to all its customers.
The app can also do better when categorizing the restaurants by providing more comprehensive search filters.
Tips to Make the Most of DoorDash
Discounts: DoorDash provides a lot of offers and discounts to customers, especially those making high-priced orders or those who order from the same place regularly. Keep an eye out for such offers and use the available promo codes wherever possible. It's also smarter to combine several orders together instead of placing multiple orders for different items.
Include a tip: Though not spoken out loud, this is a pattern that has been observed over the years that customers offering tips, big or small, get their food orders delivered faster than those who do not include any. Hence it advisable to include a minimal tip as a kind gesture.
Double-check reviews and ratings: It is easy to get carried away by the mouth-watering images displayed by the restaurants. But it is equally important to check the reviews and ratings of a restaurant before ordering any food from them. Especially if you haven't visited the place personally, reviews can help you make better decisions.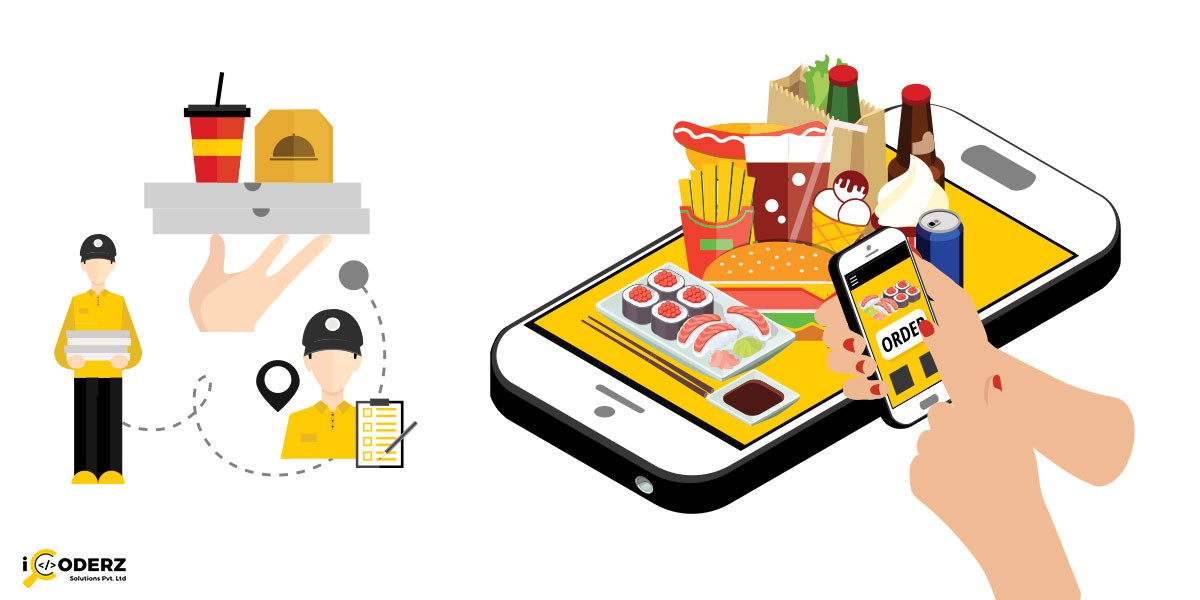 Conclusion
DoorDash is a remarkable service for consumers and merchants alike. Earlier when there were next to zero alternatives for convenient doorstep delivery, DoorDash really helped to pave the way. Now while there maybe be other services that offer more affordable delivery, DoorDash is still considered the UPS of quality.