Indigo is a beloved bookstore chain in Canada. It offers thousands of books, gifts, toys, stationery, and home decor.
Even though Indigo has hundreds of stores, it wanted to reach more customers by making its products available online. Thus, they launched the Indigo mobile app, which offers an online marketplace of all the products sold in their stores.
In this article, you'll learn all about the Indigo app, how to create an account to earn plum rewards, and how to build wish lists of your must-read books. Read on!
Get to Know Indigo
Create an Account on Indigo
Explore the Indigo App
An Online Paradise for Bookworms
Make Wish Lists on Indigo
Join Plum – The Exclusive Membership on Indigo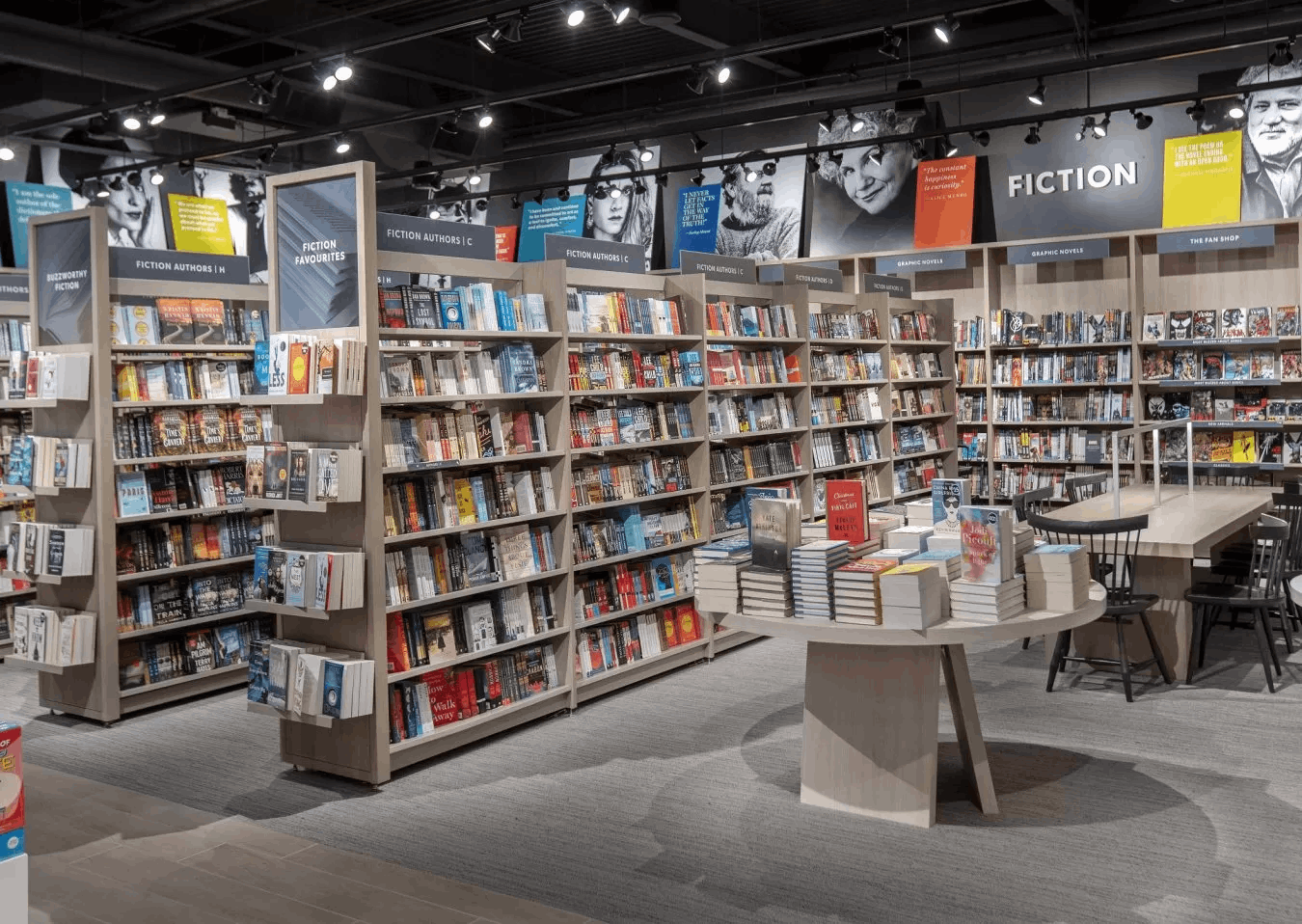 Get to Know Indigo
Indigo Books & Music, Inc. is a popular Canadian bookstore. The bookstore, also called "Indigo" or "!ndigo," is one of Canada's largest book, gift, and specialty toy retailers.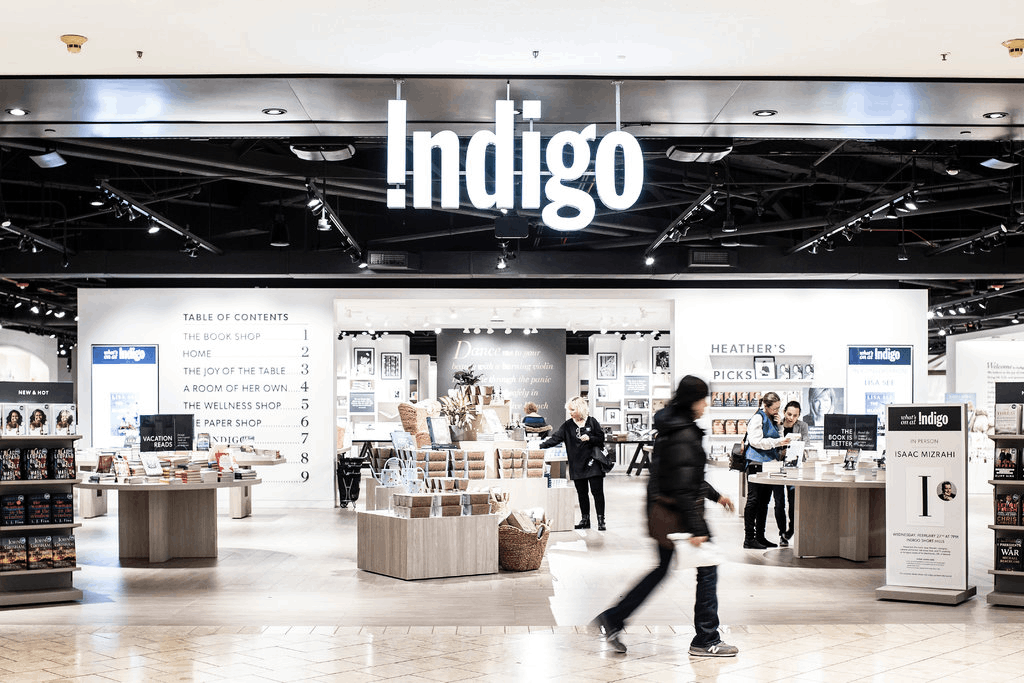 Indigo primarily operates in 10 provinces and one territory of Canada. The company is headquartered in Toronto, Ontario, and employs more than 7,000 employees across its locations.
By 2017, Indigo had 86 superstores and 123 small-format stores. In the same year, Indigo expanded to the United States, targeting malls as the location of its stores.
Indigo Mobile App
To cater to more customers, Indigo launched an online shop to sell its products and can ship anywhere across Canada.
This online format became a popular way to shop at Indigo, so they went one step further and created a mobile app.
The free Indigo mobile app can be found on the Google Play Store for Android devices and on the Apple App Store for iOS devices.
Create an Account on Indigo
Upon installation, the app provides an overview of its features and services. The Indigo app wants its users to discover inspiring products and experiences, and especially purchase items.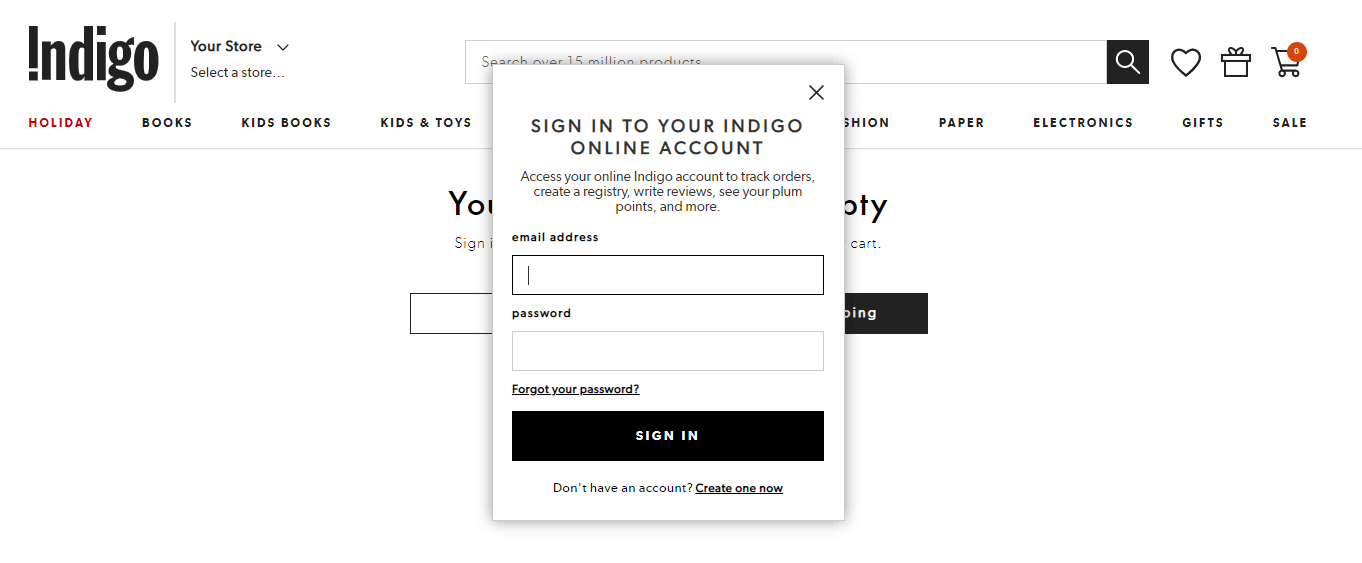 Aside from the products, Indigo introduced a notification feature, which lets users receive the latest offers on their favorite items. Moreover, Indigo asks users to share their location to check what's available in stores nearby.
The Indigo app also requires users to create an account or sign in to start shopping. Creating an account on Indigo is easy as it only requires an email address and a password.
After registration on Indigo, users must complete their profile on the app by adding their name and birthday. Then, users can freely explore the Indigo app and enjoy its features.
Other Options in Account Creation
Users with an account on Indigo may sign in using their registered email address and password. An account will let the users access their account details, plum points balance, order history, and more.
Account-holders also have an option to join Indigo's email list to get exclusive offers on its products, such as the best deals on books and gifts.
For users who want to shop without an account, Indigo allows them to click the "Continue as Guest" button.
Explore the Indigo App
Like any other online shopping app, Indigo shows the available products and has a cart where the users can store the items they wish to check out or buy eventually. The interface of the Indigo app is well-organized, as seen in its content and design.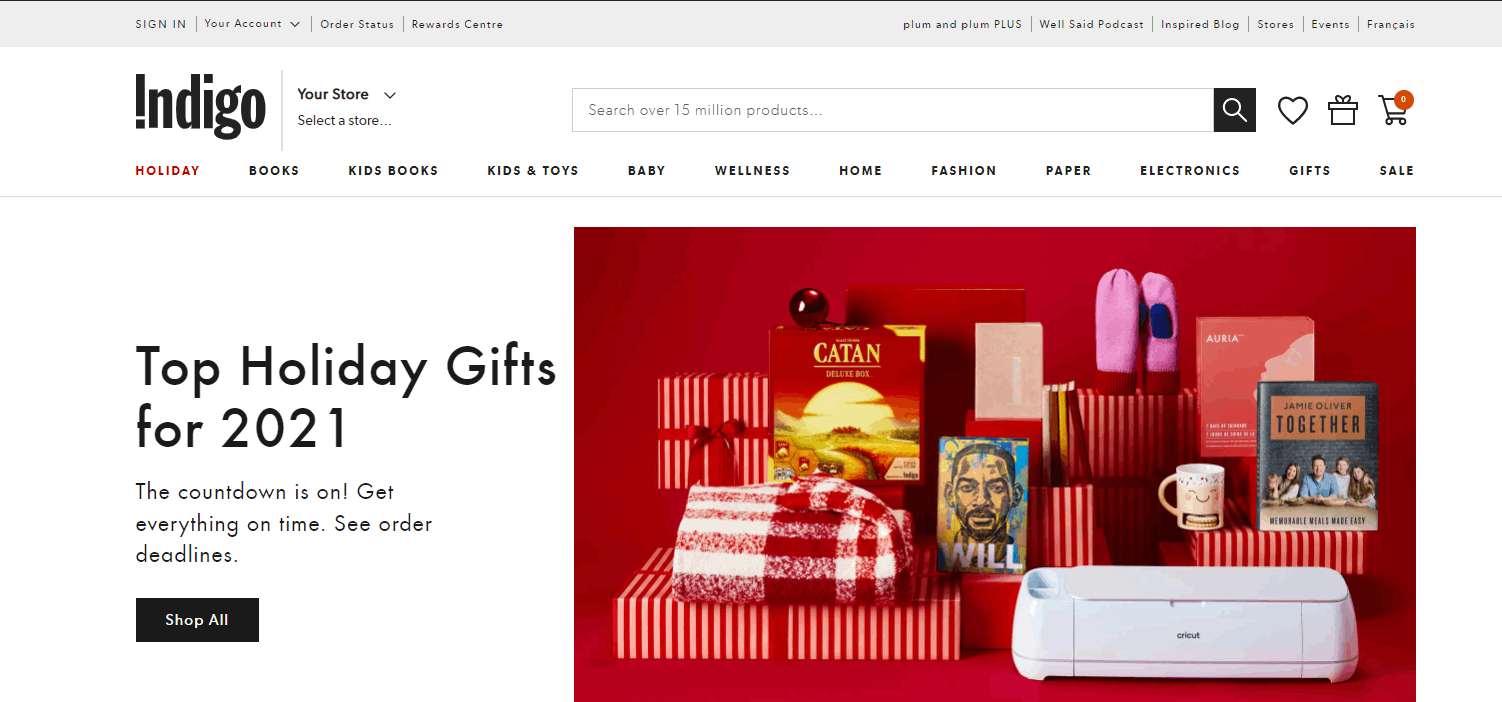 There are five main tabs on the app—Home, Search, Lists, My Offers, and Accounts. The Home tab contains products categorized into groups such as Holiday, Books, Kids Books, Kids & Toys, Baby, Wellness, Home, Fashion, Paper, Electronics, Gifts, and Sales.
With this, users can easily find the product that interests them. Each category has unique content aside from the list of available products. The Sales section lets users locate deals on items quickly.
For example, the app provides a list of must-have gifts for kids of all ages under the Holiday category. Users can get an idea of what to buy, especially if they do not have any yet.
My Store and Shopping Cart
The Home tab also has the "My Store" menu, wherein users can locate or find a store nearby. Indigo lets users search by city or postal code. The app lists all the stores near the city, including the specific address, store hours, and contact number.
The app automatically estimates the distance between the user's current location and the store. Indigo also gives a map to give directions to the users.
The "Shopping Cart" is also available on the Home tab. The cart contains all the products users intend to buy. It shows all the items and the total amount to be paid, including the shipping fee.
An Online Paradise for Bookworms
Indigo is a bookstore, so one of its best-selling products is books. To shop for books on the app, Indigo provides a "Shop by Category" feature wherein the books are cataloged accordingly.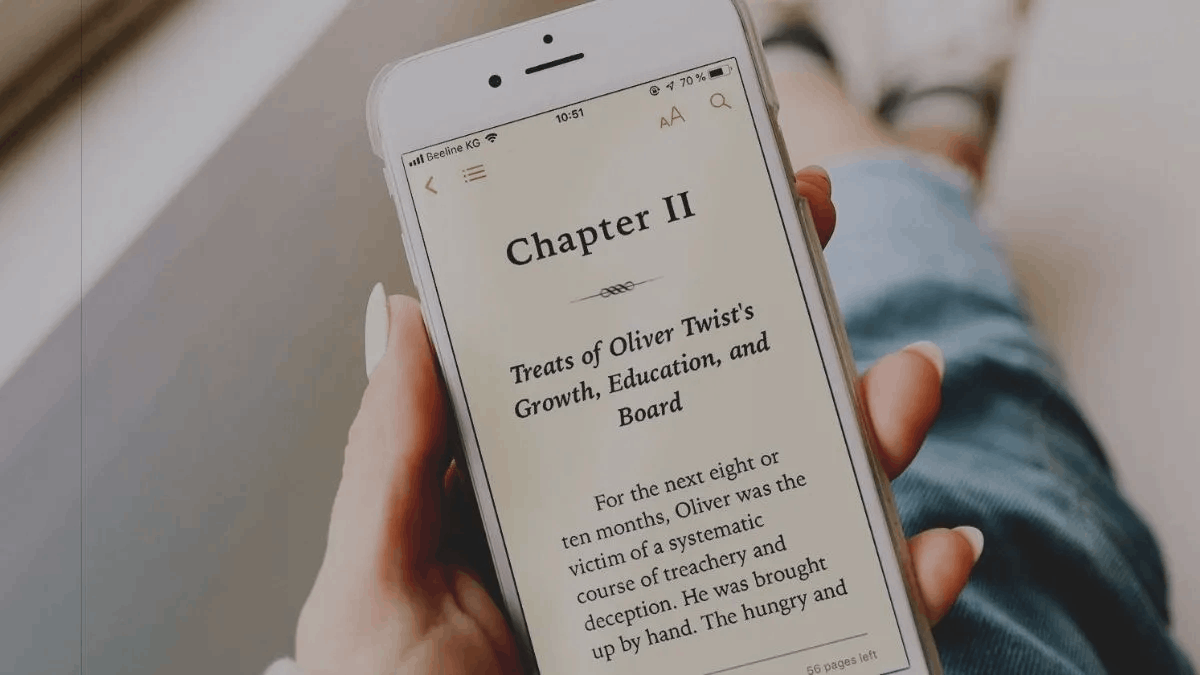 The categories are Fiction, Non-Fiction, Cookbooks, Thrillers, Biography & Memoir, Self-Help & Wellness, Teen & Young Adult, and Manga.
These categories are further grouped according to their genre. For example, the Teen & Young Adult category has seven specific genres—Fantasy, Romance, Mysteries & Thrillers, Tween to Teen, Dystopian Fiction, Science Fiction, and Manga.
Besides the genre, Indigo offers lists of the shop's bestsellers and featured works. Some of the lists are New York Times Bestsellers, Globe & Mail Bestsellers, Staff Picks of the Month, Author of the Month, Page to Screen, and Heather's Picks.
Indigo Product Search
Indigo has an estimated 15 million products available on the app, which could make it difficult to find what you're looking for.
Thankfully, the app has a search feature where users can enter keywords for the type of product or the product's name.
Aside from directly typing the keywords, Indigo allows users to scan barcodes using the phone's camera. With the barcode scanner, users can identify if the product is available and its price.
Make Wish Lists on Indigo
Another interesting feature of the Indigo app is that users can create a wish list through the "List" tab. Users may create a wish list to share with friends and family to make gift-giving easier.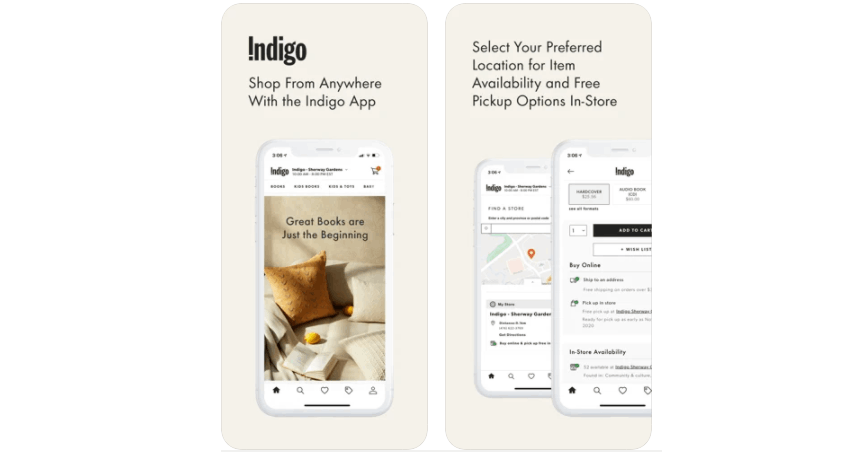 The wish list can be made public or private. If the list is set to "Private", no one can search or shop the wish list unless it is directly shared with them. Users may create several wish lists where they need to name as well.
After setting up the wish list, users can easily add products or items. When browsing for products, users are offered two options—add them to the cart or add them to a wish list.
Users can also look for the wish list of their friends on the Indigo app by entering their name or email address through the "Find" feature. Only public wish lists can be searched using this feature. Remember, users can only access others' private wish lists if directly shared.
Making a Purchase on the Indigo App
One important feature of the Indigo app is checking out the products on the shopping cart. Users may select how they would like to get their orders, whether to ship to their address or pick up in-store.
When users choose to pick up the order, they have to select which store. However, checking out on the Indigo app requires them to pay for the order immediately to be properly placed. Users may pay using any credit card or Paypal account.
Those who would like the products to be shipped to an address need to provide the recipient's name and address. Before checking out, look for promo or bonus codes or vouchers to get discounts.
Join Plum – The Exclusive Membership on Indigo
Frequent customers of Indigo are encouraged to join plum, its exclusive membership. Members of plum rewards earn perks and benefits when using the features and services of Indigo. Indigo offers two plum plans, plum and plum PLUS.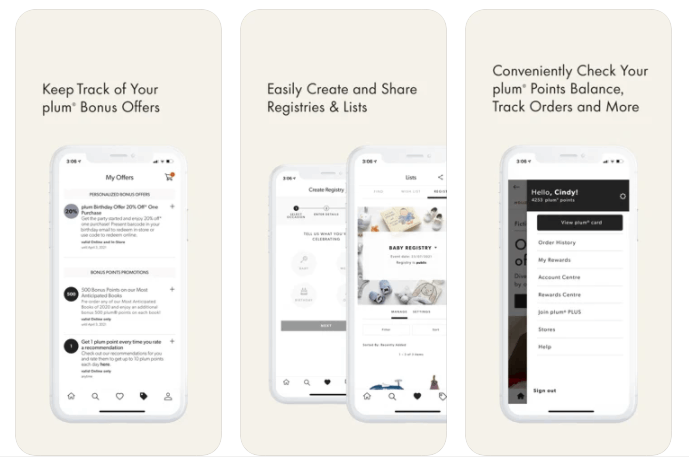 The plum membership is free to join just by registering an email address. Plum members can enjoy free shipping for every purchase over $35, earn five points for every dollar spent, and have early access to promotions and events.
Meanwhile, plum PLUS costs $39 per year. This plan lets members enjoy perks like saving an extra 10% for every shipment, free shipping every day, five points for every dollar spent, and VIP access to promotions and exclusive events.
Users may redeem plum points, with every 2,500 points equalling $5.
My Account Tab
Users can check their plum rewards and balance points on the "My Account" tab.
Indigo breaks down the recent points acquired from the purchases made. Moreover, users can renew their membership on this tab.
Tracking the order is also possible on this tab so that users can check the status of the orders placed. The app displays the order history of the users as well.
Conclusion
The Indigo app offers millions of products for all ages and seasons. Through the app, users can order books, home decor, and more to pick them up in a nearby store or have them shipped right to their home address.
With the all-new Indigo app, discover products and experiences easily from a user-friendly mobile app.