Are you a Marvel comics fan and follow your favorite heroes' adventures regularly? Do you like to read old favorites but are just as interested in the most recent editions? Then you would appreciate it that you can access and read the comics on your phone and mobile devices any time you want to.
The relatively new Marvel Comics app on Android and iOS does just that. It brings the world's most popular superheroes to you on your phone wherever you are. It allows you to download hundreds of comic books on your mobile device or tablet.
You can experience Marvel's greatest series and stories like never before. Read on to find out more. We'll discuss the following:
More About The Marvel Comics App
Marvel Comics App Uses Comixology
How To Download The Marvel Comics App And Start Reading?
Back-up & Pre-order Feature
Purchases Are Synced Over Devices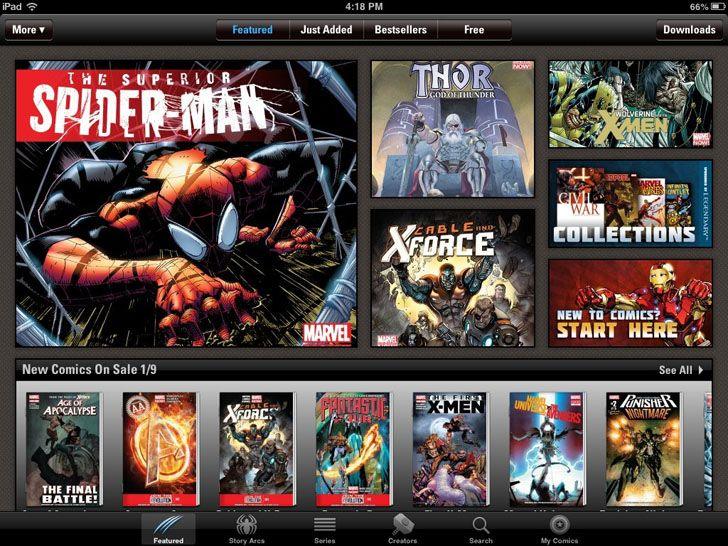 More About The Marvel Comics App
There are YouTube videos available explaining this Android app in detail. For your convenience, we've summarized the most important aspects. The Marvel Comics app is the official app for Marvel comics.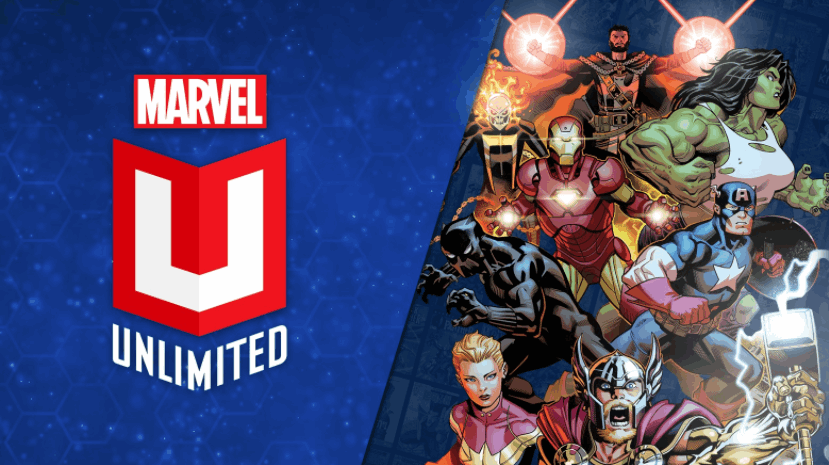 With this app, you can access and read over 13,500 comics featuring the world's most popular superheroes. It even offers some free comics to download. It is also updated weekly to provide you with the most recent stories.
The app allows you to customize your reading experience. You have a choice between full-page display, panel-to-panel view, and many others more. You can also choose whether you want a guided view, an animated, panel-by-panel path through the comic, or use your device's regular controls.
When using your device's controls, you can zoom and pan through the pages to follow your hero's adventure. The list of heroes contains thousands of characters and includes old favorites like Iron Man, Thor, Captain America, Spider-Man, and Wolverine, to mention a few.
Marvel Comics App Differs From Marvel Unlimited
Marvel Unlimited also offers Marvel comics online; the question arises whether the Marvel Comics App and Marvel Unlimited are the same product or at least sync with each other. The short answer is "no." Marvel Unlimited and the Marvel Comics app are not synced.
They are different avenues for purchasing and reading Marvel comics. Marvel Unlimited was formerly known as Marvel Digital Comics Unlimited. Marvel Comics is a subscription-driven online service that distributes past issues of their comics via the internet.
You use Marvel Unlimited with a Marvel Unlimited subscription. As Marvel Unlimited is not using ComiXology as a platform, its reading functionality is not as smooth as that of the Marvel Comics app. Marvel Comics app is the official app where you can download your Marvel comics, uses ComiXology, and delivers smooth readability.
Marvel Comics App Uses Comixology
The cloud-based and Amazon-owned ComiXology provides the digital distribution platform for comics, including Marvel comics. It offers a selection of more than 100,000 comic books, graphic novels, and manga across Android, iOS, Kindle Fire, Windows 10, and the Internet.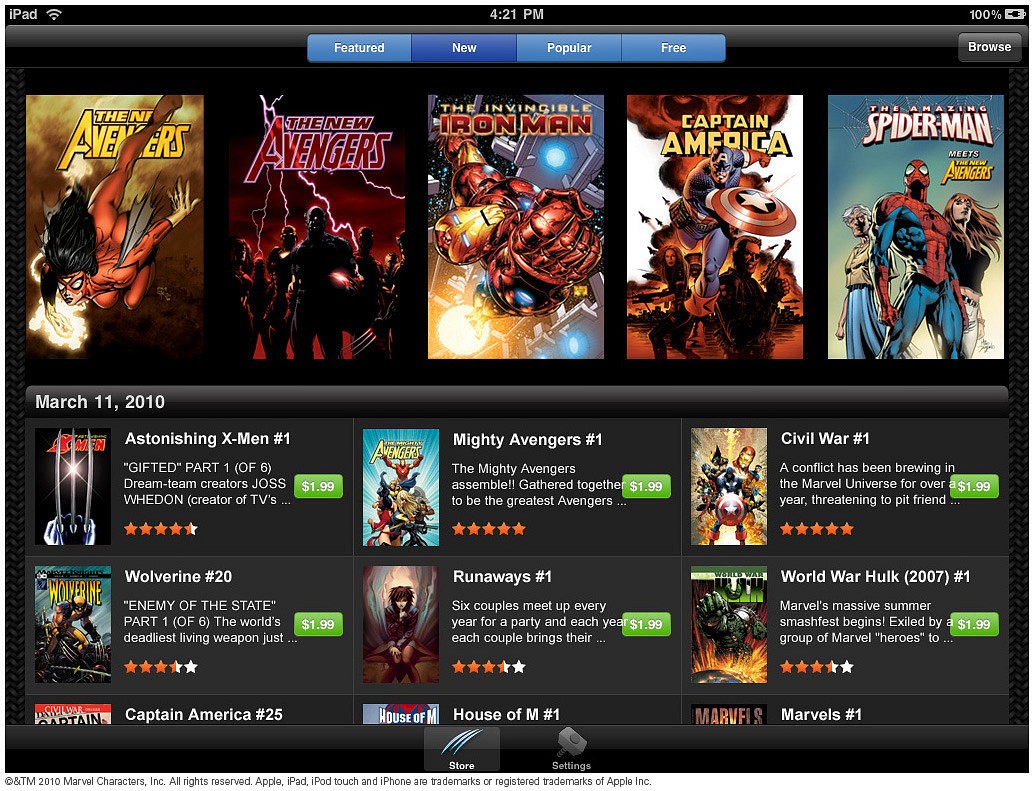 You can connect your ComiXology and Marvel accounts. The Marvel Comics app uses Comixology as a platform. Sync your accounts, and all Marvel Digital Comics purchases are automatically accessible in both the ComiXology app and the Marvel Comics app.
Once you've synced them, your Marvel Digital Comics account library will appear inside of your ComiXology account, and the Marvel books you've purchased on ComiXology will appear inside the Marvel Comics app.
It is easy to sync the two accounts. Go to the sync site, click "Sync with my Marvel.com account," and then "Get started now." Click "Sync Account" and log into your Marvel account. You'll receive a message that the accounts are linked.
Marvel Comics App And Closed Marvel Digital Comics Shop
In an unforeseen move, Marvel shut down its Digital Comics Shop in June 2020. The digital comics that had been purchased before the shop was closed were not erased. If you've previously purchased digital comics through this online store, you still have access to them.
However, you'll have to use either ComiXology or the Marvel Comics app for iOS and Android to access them. You still use the same digital store credentials to access your previously purchased books via your Marvel Comics app.
How To Download The Marvel Comics App And Start Reading
The Marvel Comics app is available in Android and iOS stores. You can use the links given here to download them, or you can download them directly on your device via the appropriate app store. Tap on either the Play Store or App Store icon, depending on whether you are using Android or iOS devices.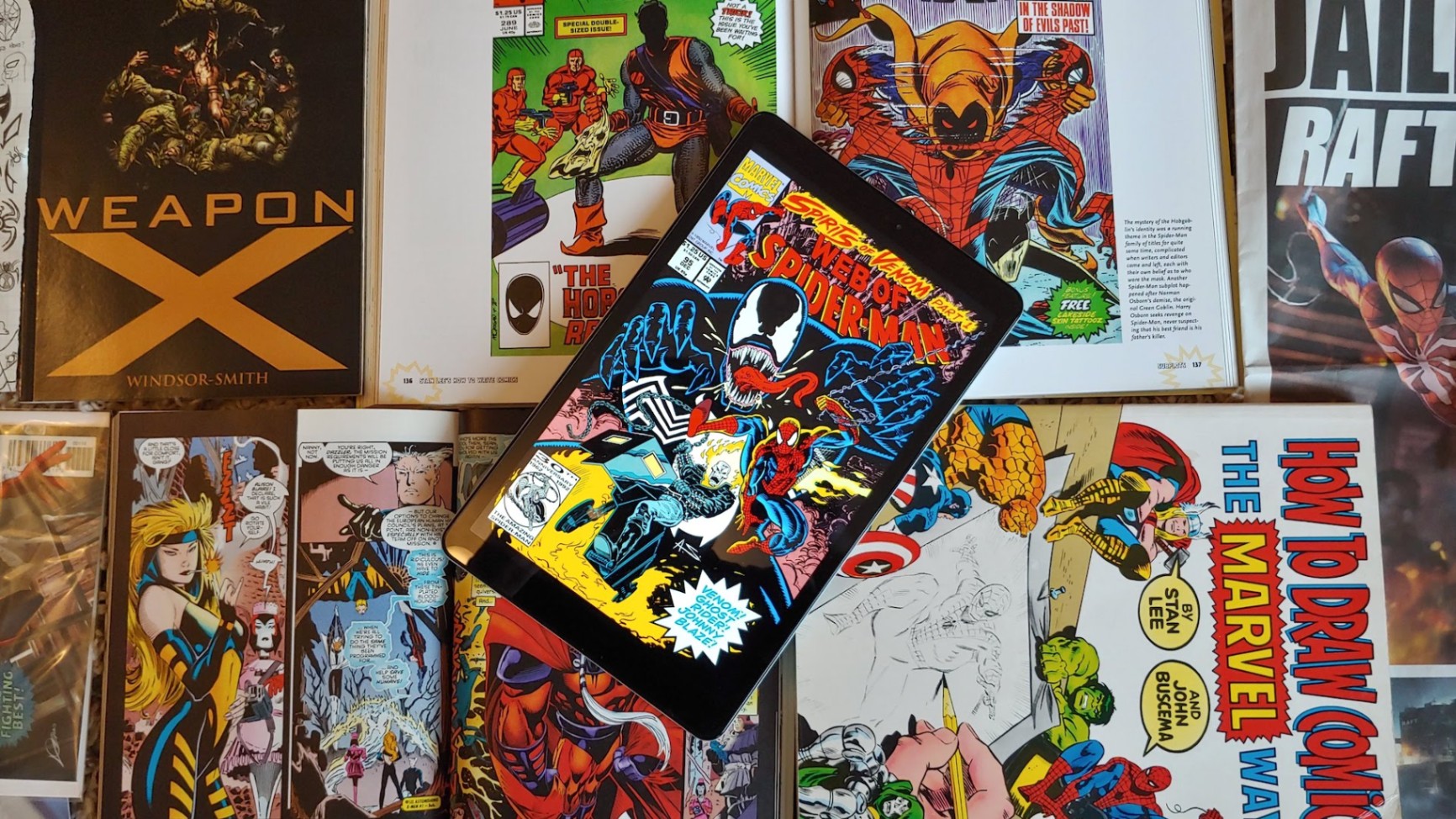 Follow the prompts on your device's screen to download and activate the app. To log into the Marvel Comics app on iOS, you require at least iOS 10 and the app version 3.11.3 or higher. To log into the Android app requires at least Android 5.0 and the app version 3.10.8 or higher.
The app does not cost anything. You can download and use it free of charge. Marvel's digital comics are also still available for purchase through ComiXology. All comics' purchases via Comixology are accessible and readable in your Marvel Comics app.
Marvel Comics App Features
With the Marvel Comics app, you can read all the digital comics you've purchased. The purchase could have been done either directly through the Marvel Comics app or via Comixology.
The app offers a very smooth reading experience. It uses Comixology's transitions to provide this spotless reading experience. If you want to read books offline, download them before you go offline. Then read them whenever you want to, even where no Wi-Fi is available.
You can use the redeem codes stuck to the insides of your comics. Lock into Marvel's redeem site and enter the code. You'll receive a digital version of your comic, and you can read this version in the Marvel Comics app.
Back-up & Pre-order Feature
All your downloads are protected and backed-up when you use the app and your Marvel account. If you upgrade your device or the device is stolen or stop working, you can retrieve all your books, and they will be ready to be reread.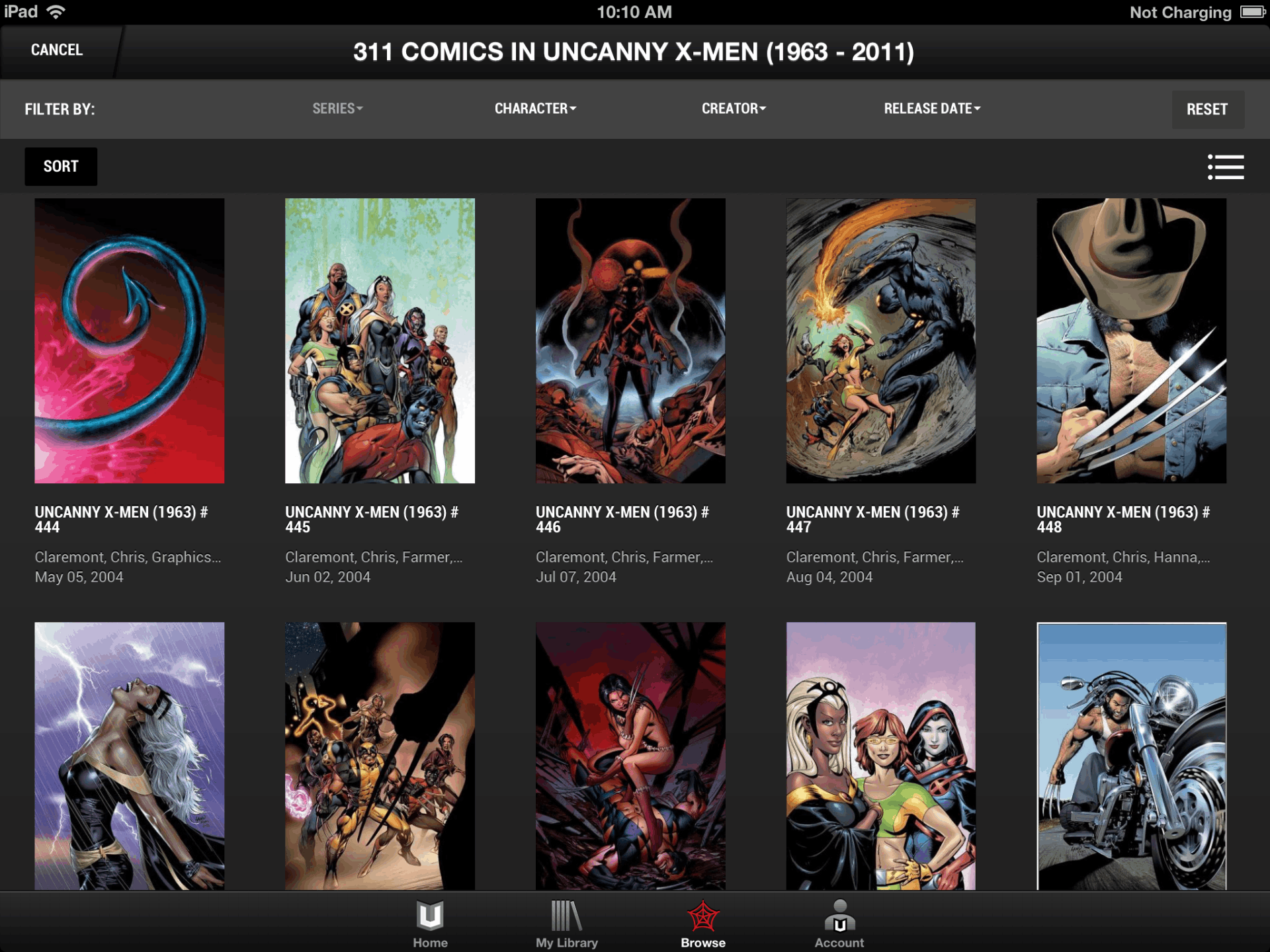 This feature ensures that you never have to lose already purchased comic books or have to follow long and difficult procedures to get your books back. You currently can't pre-order books or series via the Marvel Comics app, but preorders and series subscriptions are still available at ComiXology.
As a result of the collaboration between Marvel and ComiXology, you can read all these pre-ordered and purchased comics in the Marvel Comics app on your devices. Just make sure that your Marvel and ComiXology accounts are synced.
Unarchiving Feature
You can unarchive your digital comics and collections you've archived at an earlier stage. Unfortunately, you cannot do it directly via the Marvel Comics app. You have to do it via ComiXology.
The good news is that all your comic books and collections are safe and are retrievable, and you can still read them all on the Marvel Comics app.
Purchases Are Synced Over Devices
Using your Marvel account, all purchases made on the Marvel Comics app are accessible across multiple devices. You can access and read your favorite comics anywhere and at any time on any of your mobile devices with the app.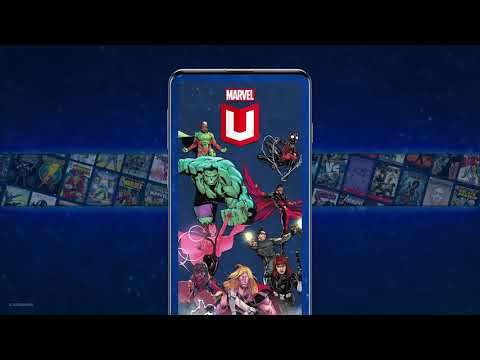 All free comics that are also available and that you can download are also available across all your mobile devices. When you want to read comics offline in places where Wi-Fi is not available, remember to download the comics beforehand on the specific device you will use.
Without Wi-Fi, your devices cannot communicate with each other.
Marvel's Future
Marvel is the only digital comics provider that has a 33% print comic market share. No other digital comics player is an actual publisher. This gives Marvel the winning edge in the market.
Digital book analysts speculate that Marvel is most probably only staying with ComiXology as it has until now not developed a platform as efficient as ComiXology.
But Marvel Comics app readers can rest assured that Marvel will always be the top digital player in the market. And if they perhaps ultimately offer a completely self-sustaining Marvel digital experience, they will, as in the past, ensure that all comic books previously purchased via whatever platform are still available to read.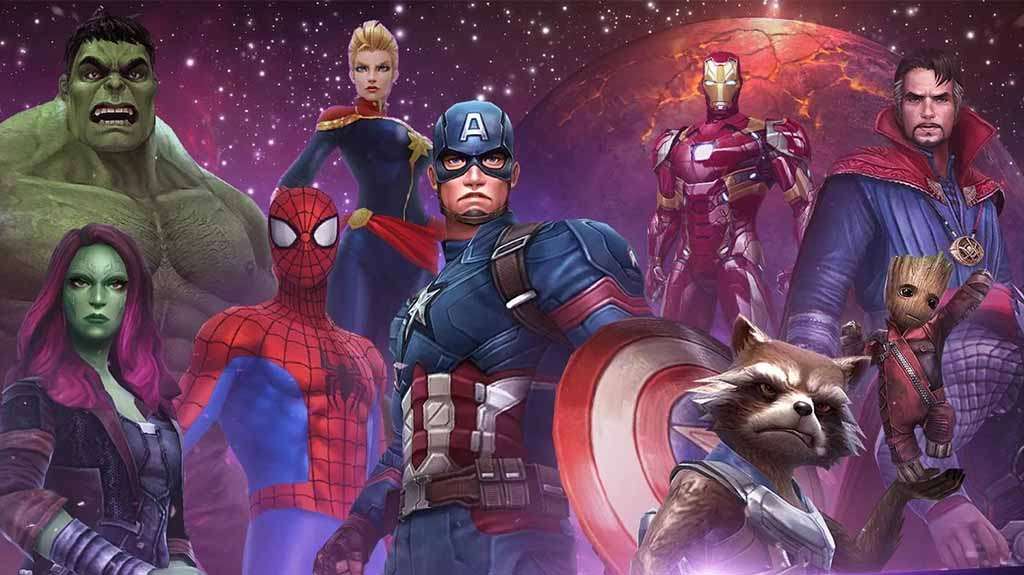 Conclusion
Whether you are a Marvel comics fanatic or only a fan, you will enjoy the Marvel Comics app on your mobile. Download it and get access to the thousands of comics featuring the most popular superheroes globally, like Spiderman, Black Panther, Captain America, Jessica Jones, Captain Flint, and Blackheart, to only mention a few.
With Marvel's support of all modern devices, they can utilize state-of-the-art technology and innovate continuously. This ensures that your app works as smoothly as possible. The readability of your comics will always be of the highest standard. As you can customize your reading experience, you will soon be addicted to your mobile and this app!