We all crave those beautiful and next-to-perfect photographs that truly bring out our personality and highlight the best of our features! And yet overdone photos are an absolute no-no. We want to keep them as natural as possible!
With so many photo editing tools and apps floating on the internet, one might wonder what would work best to enhance our photos to perfection?! I have personally been using AirBrush with very satisfying results and garnering all the right attention for my photos!
AirBrush is so easy to use, has fantastic retouch tools, and tons of unique filter options. It has worked so well for me making my photos appear beautiful and natural at the same time. Let's look at some features of this app and how you can download and use it to give your photos a professional effect.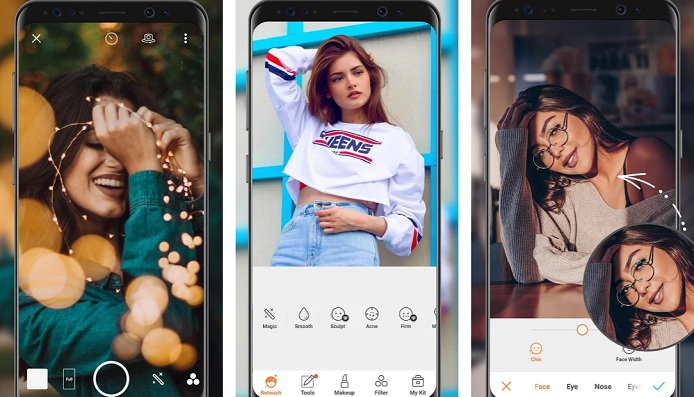 About AirBrush
AirBrush is a great tool to land you the perfect photographs! Developed by Pixocial Technology Pte Ltd, this photo editing app is free to download and use on mobile with several in-app purchases.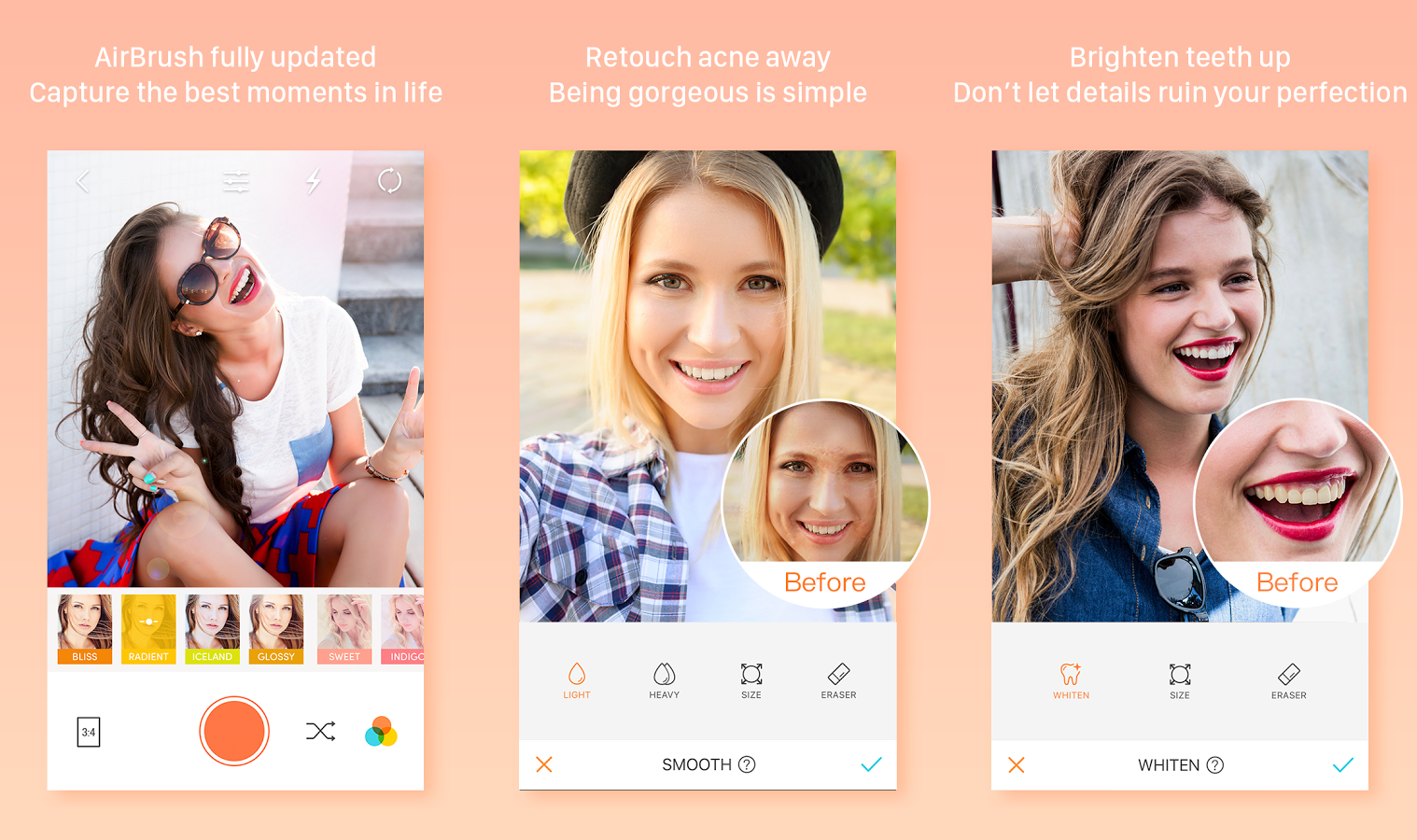 With a rating of 4.7 in the Google Play Store and 4.9 in the Apple App Store, it is used by millions across the globe to edit and enhance their photos. AirBrush brings to you numerous tools at your fingertips, filters, and effects to get your photos looking simply amazing!
Features
Do take a look at some of this app's super cool features to find out just what you can do with this photo editor. Besides being user friendly and free to use, it is a good package of all the editing tools you will need.
Not all of us have skin as smooth as silk, and those blemishes and pimples popping up on our photos could really ruin them! This app comes with a blemish remover that can eliminate any unwanted marks and pimples from your photos at a tap of a finger. More so, you can even add a bit of blush to your cheeks to get them looking a little rosy!
How great our teeth look after a visit to the dentist and worth every buck we spent on the clean-up! A similar effect is at our disposal on this app, and by using the feature of teeth whitening, we can bring that extra sparkle to our smiles.
Other Great Features
The good thing about this effect is that it does not over whiten the teeth and appears natural, adding just the right amount of brightness!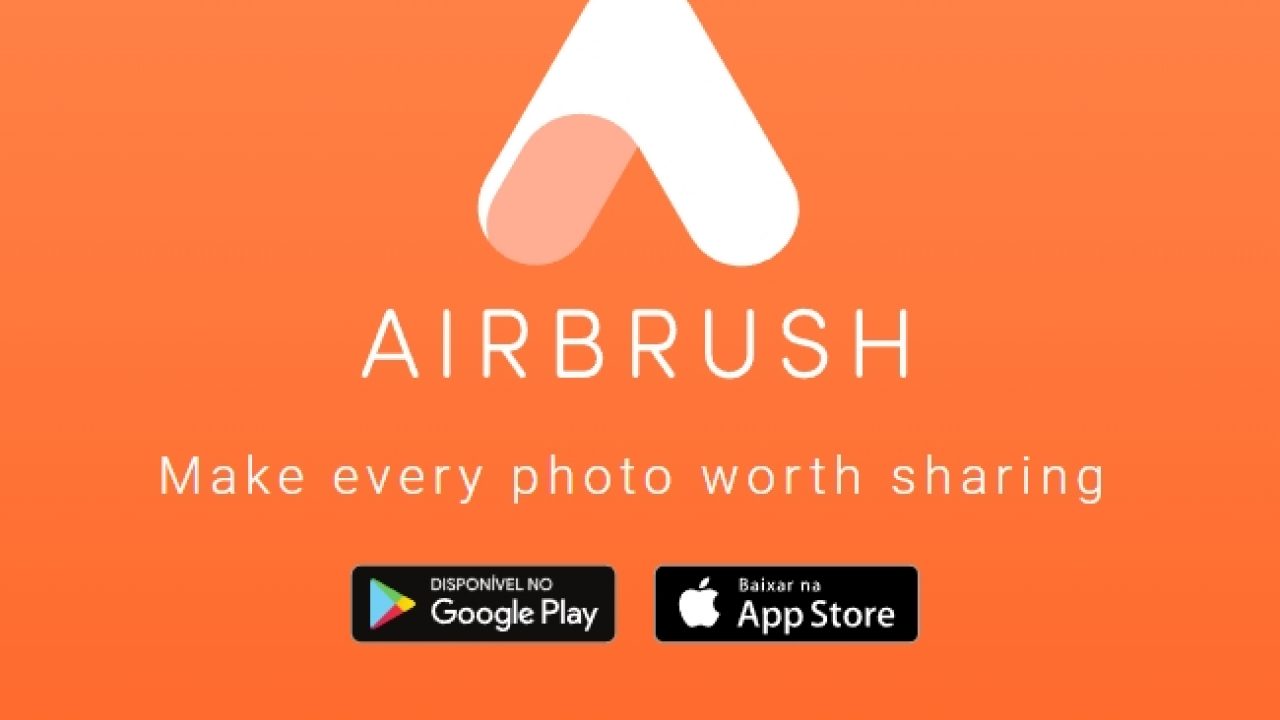 You can also choose to brighten your eyes if clicking a photo after a late night out! No dull and pale looks on our photos anymore! Let those eyes shine always!
Skin Adjustments
You can retouch and edit your photos with the AirBrush app to get that perfect skin! Not shinny but a nice easy glow that can truly make your photos come alive. The app even has an option to add a tan, giving your skin the straight out of a beach bed look!
Retouch Your Photos
After trying this app's features, you will realize just how naturally radiant your skin looks on your selfies and photos! If you like, there are options to add a bit of rouge to your cheeks as well.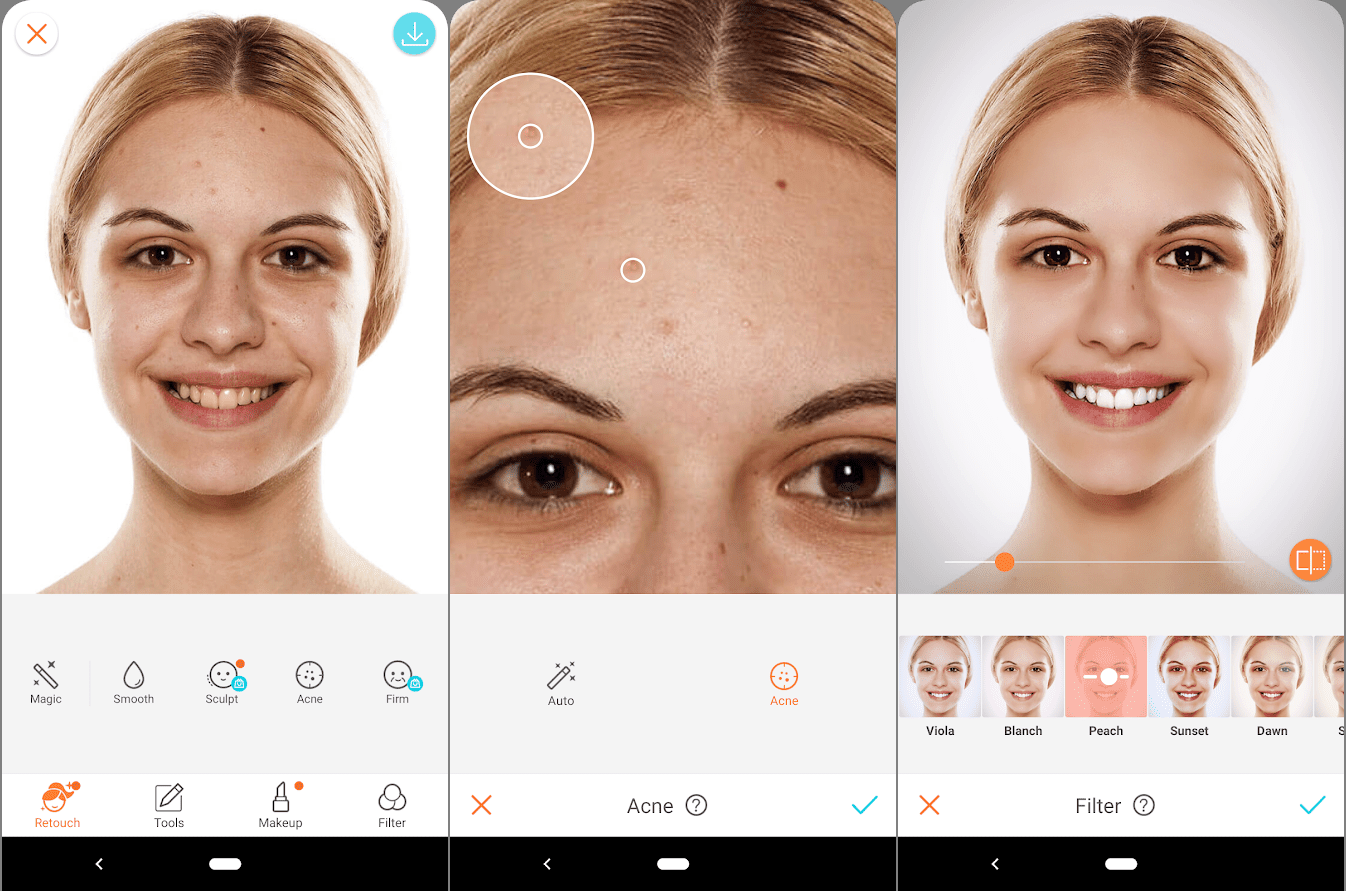 Reshape your photos using the AirBrush app; you can easily slim, reshape, or lengthen any area of your photo. You get a chance to experiment on what look you would like to carry in your selfies with just a few swipes to get the perfect photos.
You can choose to automatically retouch your photos or do it manually. There are many effects to explore, like blur, crop, slim, and stretch effects. This app gives you the freedom to turn your photos into beautiful and artistic expressions of yourself.
You can add real depth to your photos by using the blur effect. This tool allows you to focus on parts of the photo that matter and blur out the rest, giving your selfies and pictures a touch of professional photography.
Edit Photos
Some of us may prefer to edit our photos while we click rather than later. With the real-time editing feature, you can do just that! So next time you take a selfie, you can turn on the real-time feature and choose what filters and edits you would like, and select to click that perfect photograph.
AirBrush comes with numerous filters to enhance your photos making your picture look radiant and natural at the same time. Besides, the filters bring forth a perfect finishing touch to your selfies, and you can even add makeup like blush and mascara to get your pictures looking great!
Once you have that perfect photograph, you will be dying to share it with your friends and followers! The share feature is especially inbuilt in AirBrush to let you share your pictures directly from the app itself! So go ahead and click away and share on social media sites like Facebook, Instagram, Snapchat, and Twitter.
How To Download?
You can get the AirBrush app for free on Android by downloading it from Google Play Store. It is compatible with Android version 4.3 and above. You can also get it for iOS on Apple App Store if you are using iOS 10 or later. AirBrush is compatible with iPhone and iPad.
Though the app is free to download and use, you can also check out some of its in-app purchases that range from $5 to $30. For example, the app offers one month of perfect photos for $6.99 and 1 year of perfect photos for $28.99.
Other purchases include exclusive filters like the firm filter, and the sculpt filter that cost about $8 each. The AirBrush app also supports family sharing and, once downloaded, can be shared and used by up to 6 members of the family. The app also comes in various languages, including English, French, German, Spanish, Chinese, and Russian.
Once you are done downloading the app, you can use it right away to edit your photos to perfection. Follow the steps listed below to make the most of the AirBrush App.
How To Use The App?
Once you open the app, you can select Gallery, which will take you to all the photos on your phone. You can then browse through your pictures and choose the one you would like to edit.
You can then take a good look at your photo and see what might need editing. Now is a good time to crop your photo if needed. So you can select the crop option on the app and cut out any unimportant edges of the photo.
If your skin or any other part of the photo looks a bit rough, you can select the smooth option to smoothen these parts out. Upon selecting the smooth icon, you will be shown a cursor. You can then go ahead and drag that cursor on any part of the photo that needs smoothening.
Size, Brighten, And Resize
There is also an option called size, which you can tap on and select the cursor's size to smoothen the smaller in width parts of the photograph. Once all the rough edges and spots are smoothened, your picture will already start looking better.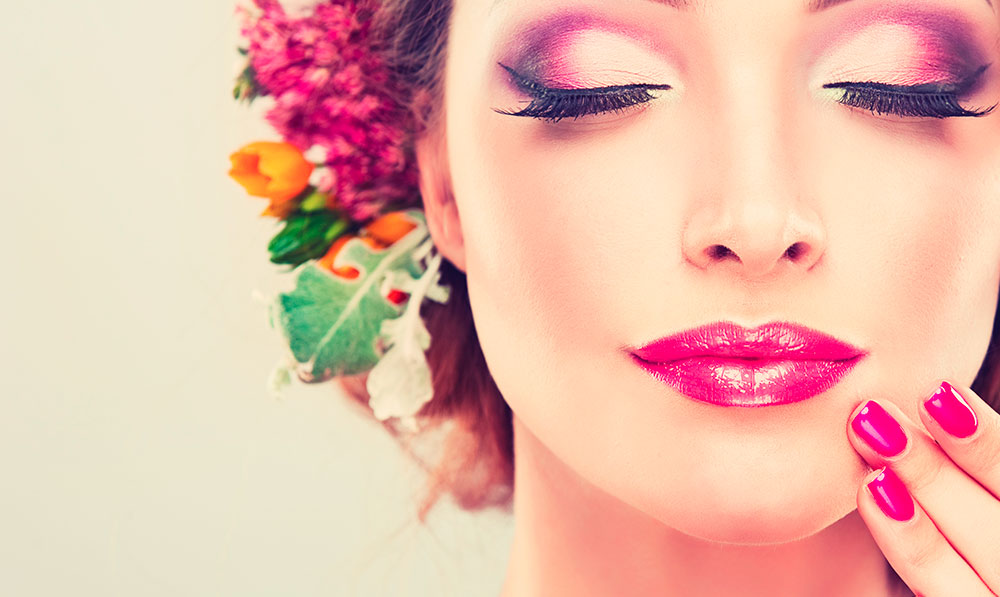 You will also see the brighten option, which comes with the icon of an eye. Select the eye icon and use the cursor with your fingertips to brighten any part of the picture as you would like. You will also be given the option to brighten the eyes and teeth if you choose to add that extra glow to your photo.
There is also a resize option that you will find on your screen. Upon selecting it, you can place the cursor on any part of the photo that you would like to resize and drag it to resize in whichever direction you like.
Adding Makeup
If you want to add any makeup to your picture, you can select the makeup icon and try out the various makeup options available by selecting them. Some of the makeup options include rouge, concealer, and mascara.
Once the picture is corrected to your liking, you can browse through the various filters on the app and see which one truly enhances your photo in the most natural manner. Upon finding the filter that best matches your photo, you can choose it to make your picture look next-to-perfect.
You can also easily use the blur effect to easily blur out the background, making your photo stand out and look very professional. AirBrush also has the beautify button, which you can click on to automatically correct your picture if there are any flaws left and make it look simply amazing!
Takeaway
With this fabulous app, you can have all your photos looking great while at the same time not losing their natural feel. Once you get the app, you will be totally enthralled going through its numerous features and sometimes even surprised at how well your pictures turn out!
Even the flawed pictures can turn out to look great with all the tools at your disposal! So imagine what magic you can do with your good photos?! Sometimes just a small touch is all that matters to get your photos looking superb!!