Have you heard of WhatsApp Pay, a service that allows people to send and receive money within the social messaging application WhatsApp? This feature is an emerging technology that aims to make fund transfers accessible and free to all.
With this app, WhatsApp is a great solution to long lines in banks and payment centers. It is an innovative technology that is geared towards making the essential task of fund transfers hassle-free.
Read on and learn more about the WhatsApp Pay feature, how to use it, what to expect, and much more.
WhatsApp Pay – Send Money Like a Message
WhatsApp Pay in India
Key Features to Love
Getting Started with WhatsApp Pay
Sending and Receiving Money
User Reviews and Points for Improvement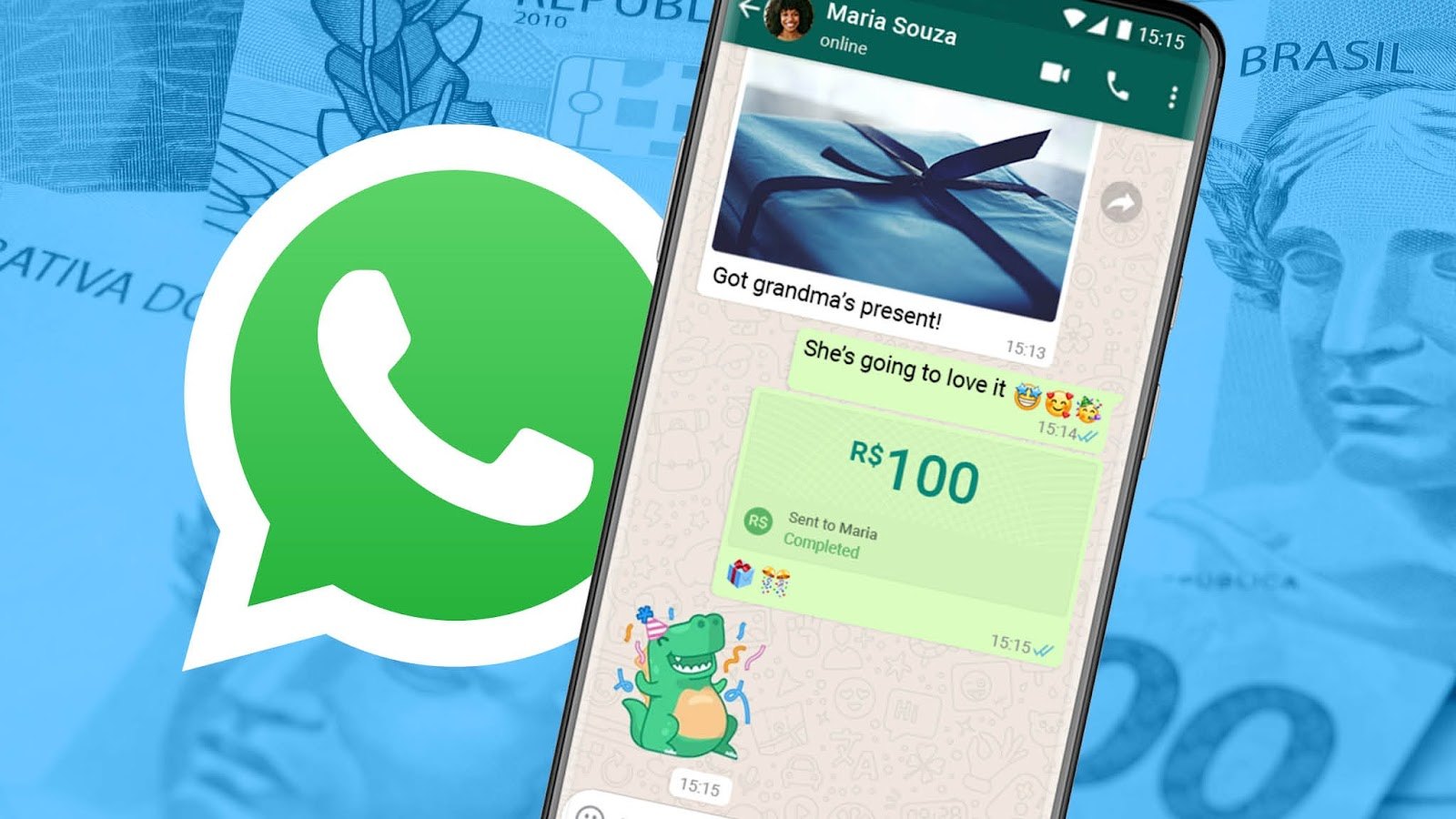 WhatsApp Pay – Send Money Like a Message
WhatsApp Pay was introduced by the messaging app WhatsApp in 2018. The Facebook-owned application launched WhatsApp Pay in India as part of a trial run while waiting for the country to approve the wide and regulated use of the application.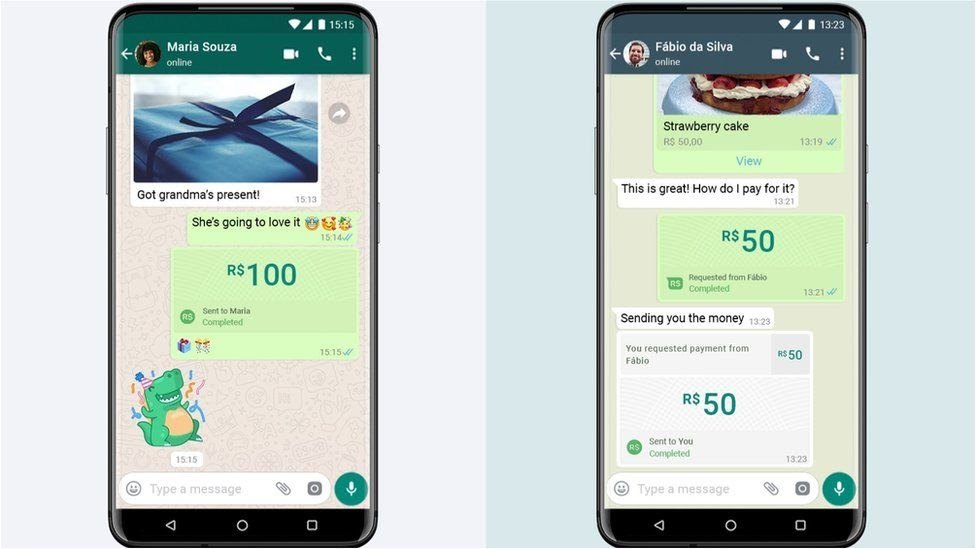 WhatsApp Pay allows users to send money to other users using the WhatsApp messaging service. It makes sending money easier and more convenient for people since it can be done directly within their chat conversation on WhatsApp.
Currently, this service is only available in two countries: India and Brazil. However, Facebook is looking at expanding this service to more countries, so it won't be a surprise if many more countries have WhatsApp Pay available for use in the near future.
WhatsApp Pay can be accessed by users from India and Brazil by downloading the WhatsApp application from the Google Play Store or the Apple App Store.
Building on e-Commerce
The WhatsApp Pay feature is part of Facebook's efforts to launch a wider digital payment strategy across its platforms.
With the growing public interest in e-commerce, Facebook is moving to integrate e-commerce into its apps.
While this service is in its early stages, WhatsApp Pay will soon join the competition between e-commerce giants such as Google Pay and Apple Pay.
WhatsApp Pay in India
WhatsApp Pay was formally launched in India in February 2020 – two years after its trial run. Facebook has been working with the National Payments Corporation of India to develop its Unified Payment Interface (UPI)-based payment.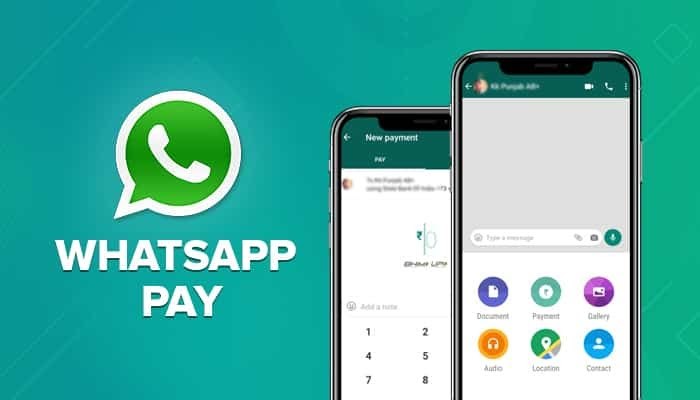 The feature was launched in a phased manner, allowing only 20 million WhatsApp users to take advantage of the feature in its first few months. In India, WhatsApp Pay is partnered with five banks, namely, ICICI Bank, HDFC Bank, Axis Bank, the State Bank of India, and Jio Payments Bank.
To be able to use the service, one must own a bank account and an active debit card in India. This is in addition to the registered mobile number that is mandatory to be eligible in using the WhatsApp messaging service.
WhatsApp then sends instructions to the users' banks that initiate the transfer between the sender's and receiver's bank accounts via the UPI. Currently, WhatsApp Pay is now supported by over 160 banks.
WhatsApp Pay in Brazil
WhatsApp Pay was launched in Brazil in March 2021. Users in Brazil must have a MasterCard debit card or Visa debit card from Banco Inter, Bradesco, Banco do Brasil, Itaú, Mercado Pago, Next, Sicredi, Nubank, or Woop Sicredi. Credit cards are not accepted.
This feature, however, was made available for selected users in the country during the first few months since its release.
Key Features to Love
WhatsApp Pay is completely free in both countries. Users will not be charged a transaction fee. However, there is a limit to how much users can send and receive within a day. Users can send up to $184 per transaction and can receive/send up to $920 per month.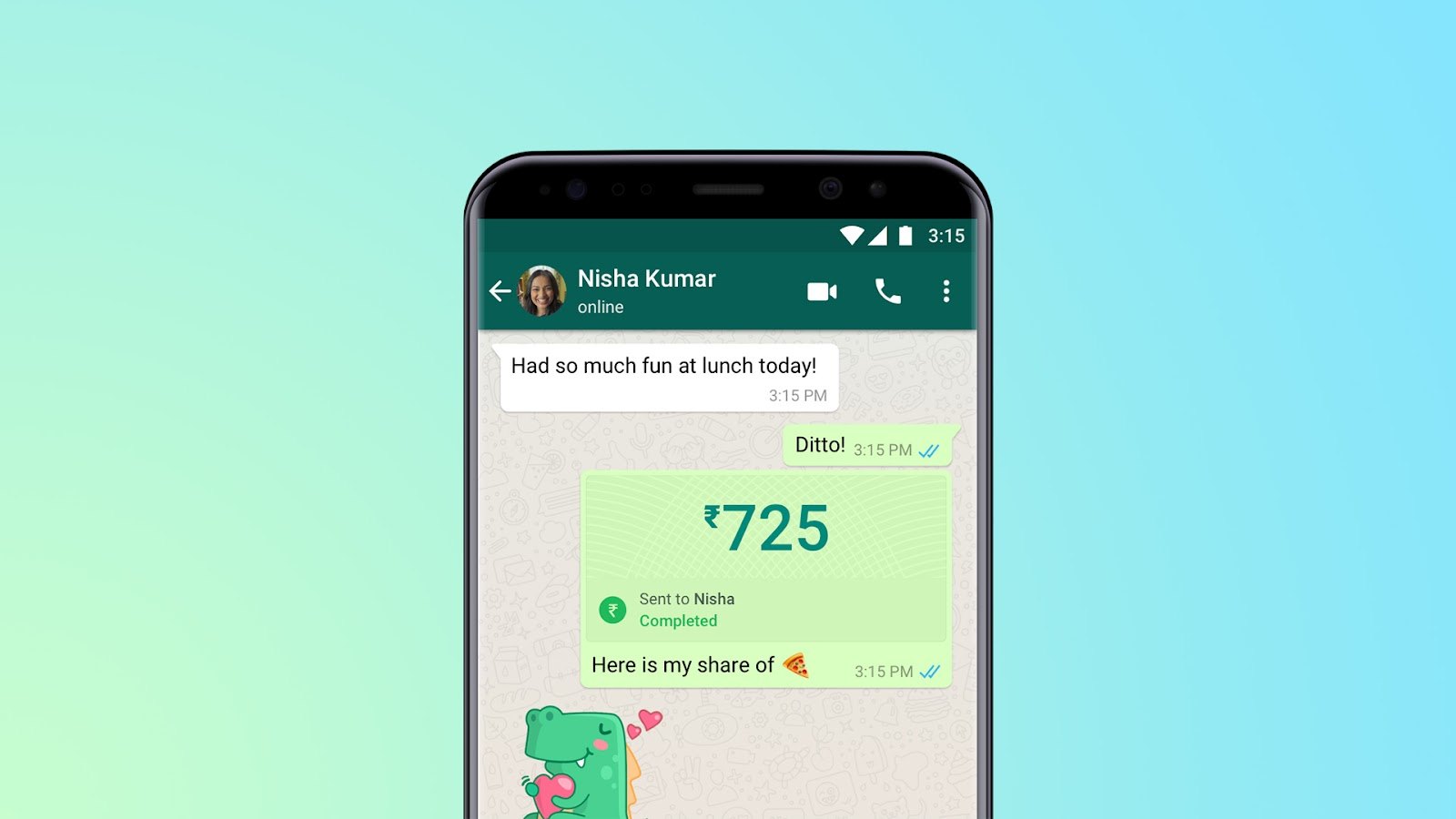 The feature is designed to be very safe and secure, including a personal UPI PIN for every transaction. Users are guaranteed that no unauthorized payments will be made on their behalf and that their bank details and payment information are secured.
Moreover, WhatsApp Pay is a real-time payment system. All transactions are instant, so there is no need to wait for hours or days to process a fund transfer. This feature makes WhatsApp Pay a very convenient payment service for business establishments to use.
Users can check their transaction history and account details in the Payment section so they can easily track and monitor their transactions. Because the payment works on UPI, fund transfers can be initiated without having to provide the bank details of the sender or receiver.
Modes of Transaction
WhatsApp Pay allows users to transfer money to their contacts who have UPI.
If the recipient is not in their contact list, they can use the QR code function to be able to send money as long as the recipient is using a UPI-supported application or payment service.
Getting Started with WhatsApp Pay
Setting up an account and activating this feature is very easy. First, open WhatsApp and then click on the three dots that are located on the top right-hand side of the screen. For iOS users, click on the "Settings" icon on the bottom right-hand portion of the screen.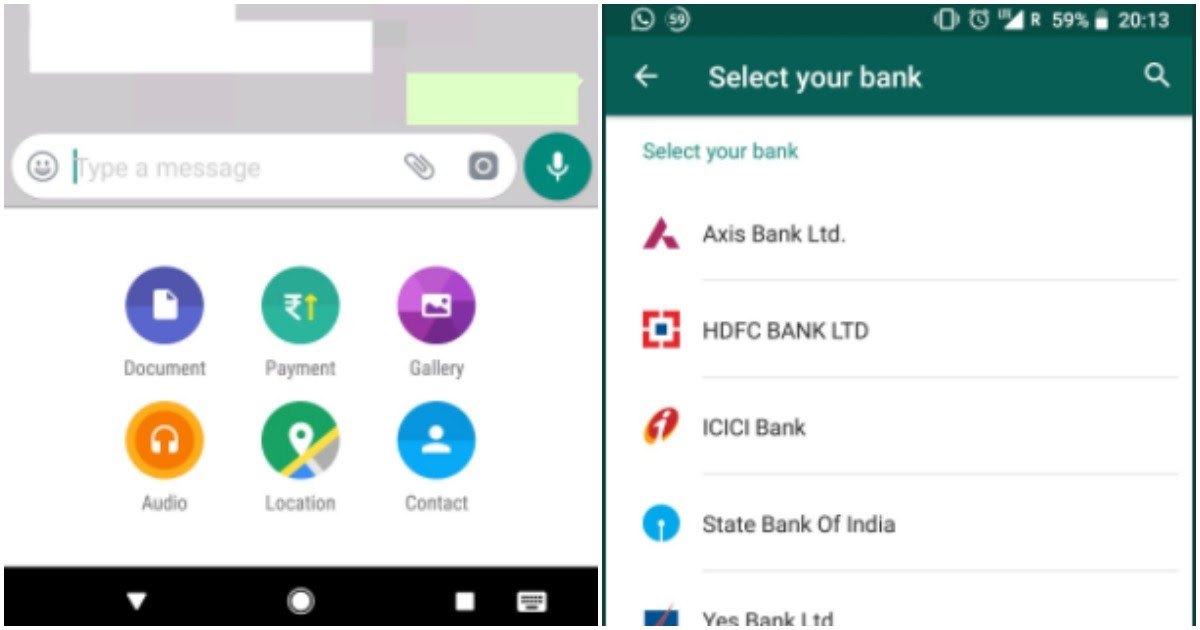 Select the 'Payments" option and press the "Add Payment Method." Read and understand the payment policies before clicking "Accept and Continue."
A list of banks will be generated where you will choose the bank which you will be linking with the application.
It is advised that the WhatsApp mobile number you are using is the same number linked to your savings bank account for verification purposes.
The UPI PIN
After completing the SMS verification, you will be required to nominate a UPI PIN that shall be used for future transactions.
This UPI PIN will then be used to ensure that your transactions are authorized by you and will prevent fraudulent activity.
Be sure that you remember your UPI PIN. Avoid listing it on a piece of paper or somewhere that can be easily misplaced to keep your account and money safe.
Sending and Receiving Money
To send money, select your recipient from your WhatsApp contacts list and open the chat option. Select the payment option.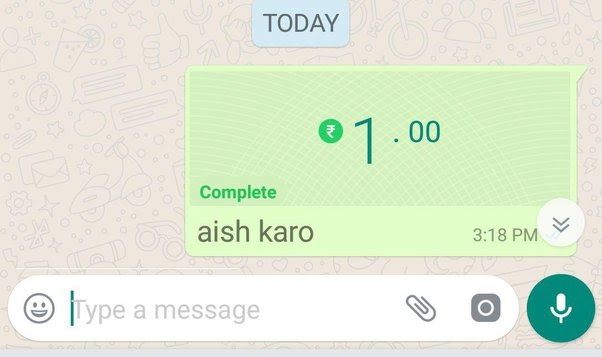 If the person you are trying to send money to is not a WhatsApp Pay user, you can transfer money to the person's UPI ID, regardless of whether they are using Google Pay, PhonePe, or other payment services.
Then, you will be prompted to enter the amount you want to transfer. Key in your UPI PIN to proceed with the transfer. You can also opt to send money using the Scan QR Code option.
Receiving Money With WhatsApp Pay
Receiving money with WhatsApp Pay is also as easy as sending it! WhatsApp Pay users who receive fund transfers will be notified via the WhatsApp chatbox with the sender.
If the receiver has not activated WhatsApp Pay, they will be notified of the fund transfer via text message.
The entire process is easy and reliable, so users of all ages will not find it complicated to use. The interface is simple and straightforward. The app is designed to prevent incidents of accidental fund transfers as well.
User Reviews and Points for Improvement
The feature is far from being perfect as it is still in its early stages. Unlike its competitors, the WhatsApp Pay feature does not allow users to see their current balance and does not provide rewards. However, its utilization of the UPI platform is as great as it can be.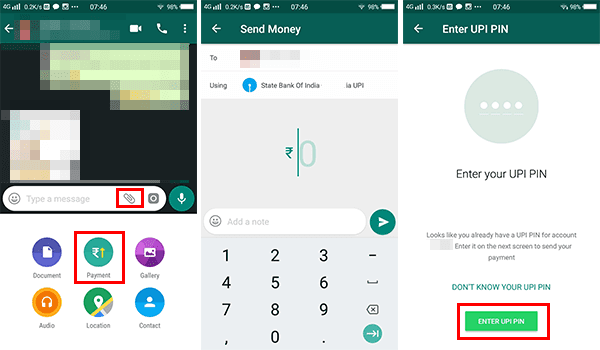 While some people love the application because of its simplicity, other users hope that the app will be able to add more features such as the ability to check account balances, add multiple bank accounts, and more.
For now, the app works perfectly well, with very few glitches. Users enjoy the app very much, with minimal reports of misuse and errors. Facebook has been very careful in designing and developing this feature since money, and users' trust, is involved.
In the future, establishments hope that they will no longer have to pay WhatsApp a small premium for the transactions. While person-to-person transfers are free, business establishments have to pay a small fee to enable this feature.
The Future of WhatsApp Payments
In the future, users hope that they can do more things with WhatsApp, such as pay their bills and top up their phones.
WhatsApp Pay has the potential to be a great e-wallet service, but today, there is no certainty as to whether Facebook is moving in that direction.
Conclusion
WhatsApp is indeed a revolutionary piece of technology that makes sending and receiving money easier for everyone. This technology brings e-commerce closer to people and allows them to make better use of their time rather than fussing with online banking to send or receive money.
The future of WhatsApp Pay is interesting and exciting. Facebook is yet to make this platform commercially available to everyone, so for now, people will have to wait before they get their hands on this incredible feature.