Math can be challenging, even for those who are already equipped with knowledge and wisdom in the field. For many individuals who are not quite adept at this subject and with numbers, additional help more than the usual calculator can provide is essential.
This is where the Photomath App comes in. This program provides individuals with the tools to learn math and even study well on their own, especially as it covers a wide range of math-related topics, from more basic ones to advanced levels of mathematics.
For those who wish to explore what this app has to offer, below are the topics that will be discussed in-depth throughout the article. Take a look at these and how one can take advantage of the Photomath App today. One might find tools that can simplify everyday life.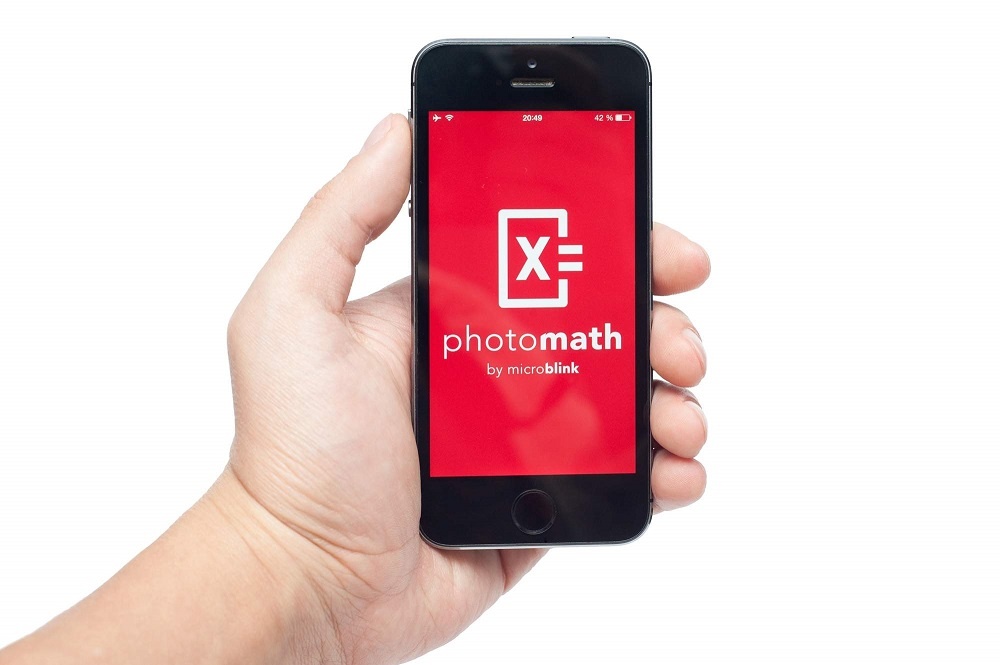 What Is the Photomath App? Get to Know the App
For those who want to know about this, Photomath is a free mobile application. It is dubbed as the number one app filed under the education category. Designed for learning math, this program is a valuable resource that students can use to solve various mathematical problems.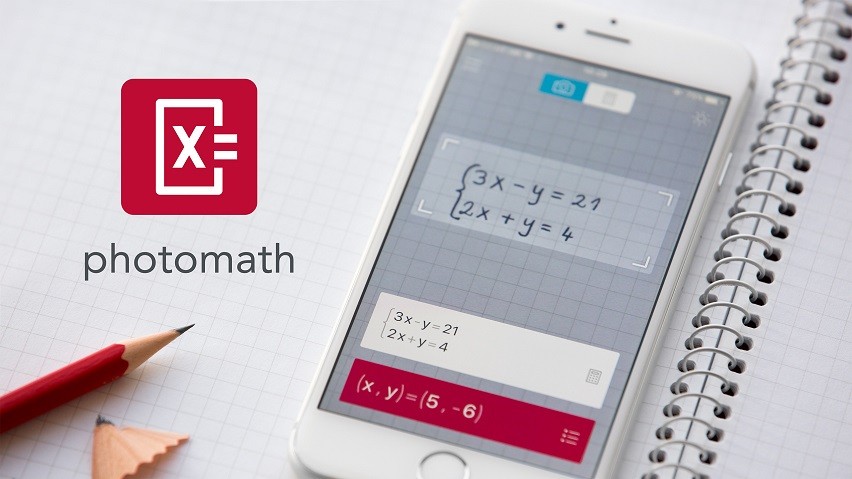 The mobile app currently boasts of a high rating on both the Google Play Store and the App Store, the latter of which provided a 4.8 rating for its performance on the App Store. It offers a practical and convenient way of addressing different equations with the use of a mobile device.
This tool aims to help learners – and even teachers and parents – get to the root of their math problems. From studying for different tests or answering challenging problems in class, this can answer just about any mathematical problem out there.
It allows users to use their camera to scan the problem. Within a few seconds, the app will produce a solution that shows how the math problem was solved. This is handy for those who are interested in seeing how equations are being worked out.
How the Photomath App Works
The Photomath app works by leveraging optical character recognition technology. Through this, the program is able to seamlessly and clearly read the equation provided on the page. This allows it to identify the numbers and characters printed and how it is arranged.
After these are read by the system, Photomath's own algorithm gauges how these numbers, letters, and other characters are placed in relation to others. Then, the problem-solving algorithm by Photomath works to lend a solution and provide the answer.
What makes the app highly helpful, especially for students and special needs learners, is that it takes a guidance-based approach to solve and answer problems. This means that the system seeks to leverage a human math expert's ability and fuse it with technology.
Key Features of the Photomath App
One of the main features of Photomath is that it can be used for free even without the Internet, such as data or WiFi. This offline feature makes it more accessible to students and other individuals who are always on the go – whether they are on the bus or in remote areas.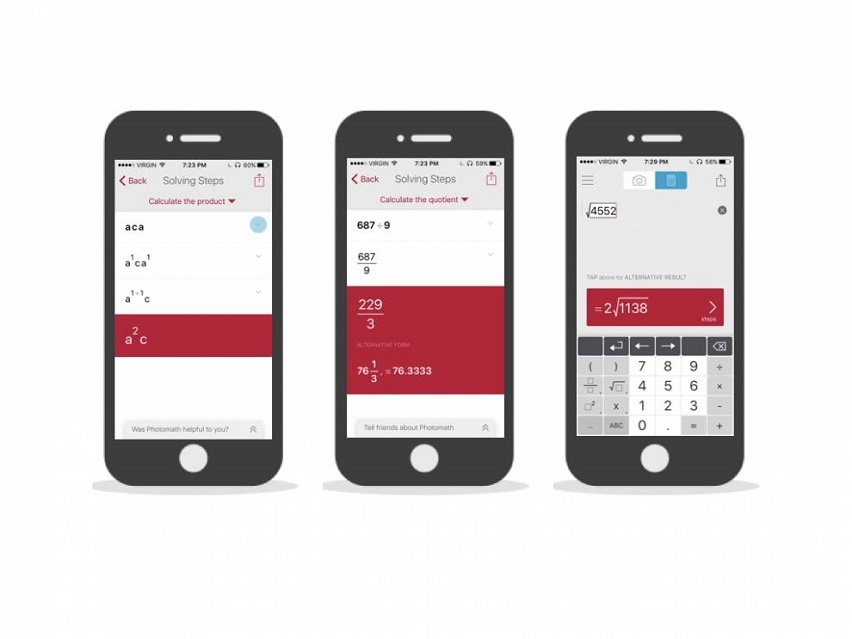 Another exceptional feature of this program is that it tackles a variety of math problems. This includes basic arithmetic, decimal numbers, fractions, linear equations, logarithms, quadratic equations, graphing, and many others. This covers various topics for students aged four and up.
It covers algebra, trigonometry, calculus, statistics, and more, among others. Given such extensive coverage, this is accompanied by word problem explanations. This makes it easier for students to determine how best they could arrive at the designated answers.
Even better, however, are that math problems come with different solutions and methods. This way, students can approach the said equations in are a variety of ways, all the while ensuring that they arrive at the same answers in the end. This also enhances the thinking skills of students.
Other Notable Features with Photomath Plus
While Photomath is free to use, it does come with a premium version called Photomath Plus. For a small fee, users of the app can get in-depth explanations that delve deeper into math problems, allowing individuals to learn at a pace they feel comfortable in.
In addition to the aforementioned feature, the premium subscription of this program also comes with more animations and graphics. This is ideal for students who take a more visual approach to learning, allowing them to understand each step with accompanying drawings.
Last but certainly not least is that users will be equipped with more tools for learning with the tips and hints feature that Photomath Plus gives. This highlights how and why equations are solved. Likewise, users can find mathematical terms and concepts in the glossary.
Learning How to Use the App to an Advantage
Photomath is perhaps one of the easiest apps to use on the market today. It only requires users to point their camera and shoot. This app can be downloaded simply by tapping on ' install, ' which is available on the Google Play Store for Android users and the App Store for iOS users for free.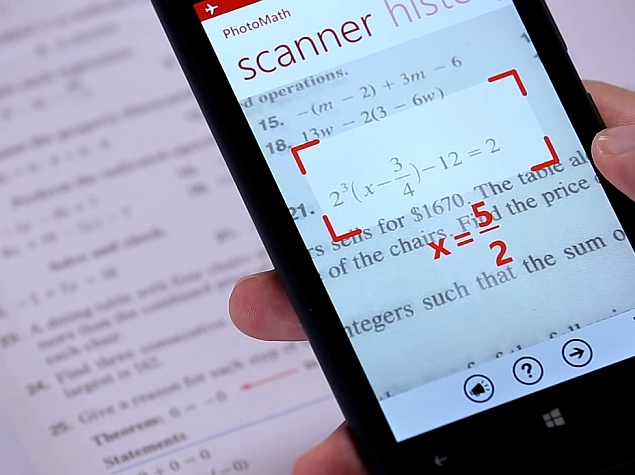 After installing the program on the specific device, Photomath will walk new users through using it with a short introductory tutorial. Here, it details some features, as well as provides individuals with answers with how they can resolve math problems.
To start using the free version, users will be asked how old they are and if they are a student, teacher, or parent. Once the user gives permission for the app to use the camera and the gallery, the app will open and direct users to tap and take a photo of the math problem.
Once users have taken a photo, Photomath will instantly show them the answer. Tapping on the 'Show Solving Steps' will provide individuals with a number of ways they can calculate for the answer. Explaining the steps will require a premium subscription service.
Learning How to Download the App
As mentioned, the Photomath app is available on both the App Store and the Google Play Store. This means that this can be used for free both by iOS users and Android users alike.
Although the app is free of charge, there is a premium version called the Photomath Plus. This subscription service comes with a free seven-day trial period, after which the user will be charged $9.99 per month or around $59.99 for the whole year.
The perks of using the premium subscription service are that, apart from providing animated tutorials and in-depth explanations, it allows users to gain exclusive access to custom solutions and explanations, including those from textbooks and experts alike.
Further Guidance and Explanation with Photomath App
What sets the Photomath app different from other educational and math tools on the market is that it guides students, learners, and even teachers every step of the way. The subscription version, in particular, provides a more intensive approach to explaining terms and solutions.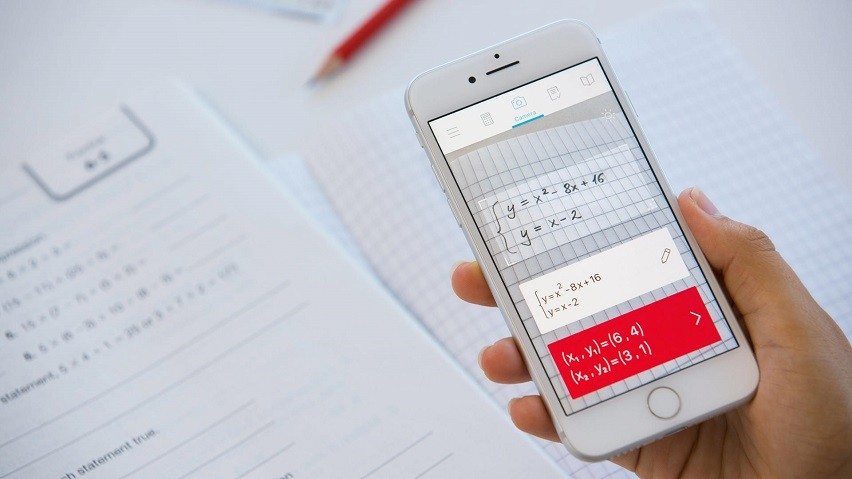 There is a step-by-step guide provided to users, something which is deeply beneficial to enriching their educational knowledge. These explanations go through the nitty-gritty of the equations, going through every step or calculation to provide more insight to students.
It also helps that the app comes with a scientific calculator. This multifunctional calculator comes with, as the name implies, different functions. From exponents, the sine, cosine to filling out equations, this helps students in further learning and mastering equations on their own.
It supports different languages, ranging from English, Japanese, Spanish, Thai, and many others, allowing the app to reach and cater to learners across different parts of the globe.
Accompanying Animations and Graphics
Math definitely requires a visual approach. This is why Photomath lets users learn more closely with the help of animations and graphics. Not only do these provide a more creative method of learning, but they also give a tangible approach towards explanations.
Some of these visual presentations that students and other learners can find on the app are graphs, charts, tables, etc. Through these cues and tools, individuals will know what variables they are looking for and where they should be placed.
Graphics and visuals are not enough to fully demonstrate how solutions are achieved. In conjunction with these, word problem explanations are also offered by the Photomath app, shedding more insight on how problems can be solved with ease.
The Bottom Line
Learning mathematics can be more fun and exciting with the help of tools like the Photomath app. With this nifty tool, users can not only solve math problems and equations with ease, but they can also do these wherever they might be.
The Photomath app provides a host of possibilities for users throughout the world. From choosing between numerous methods and solutions to getting clear step-by-step explanations, this program is truly nothing short of amazing, making it worth a try for just about any age.