The widespread use of mobile devices and the increased access to stable internet connections have given rise to more online transactions over the past years. There are 5.22 billion unique mobile users as of 2021.
Data shows that 79% of smartphone owners have used their device to make an online purchase in the past 6 months while 86.5% of Americans check their bank balance using mobile devices in 2020.
This is why financial institutions like Citibank have come up with their own mobile apps to make banking more convenient for their clients. This article will talk about the Citi Mobile app, its key features, and how to download and install it.
Manage All Your Citi Finances in a Single Mobile App
Great Features for Easier Banking
Keep Track of Your Credit Card Spending Using the App
Set Up a Citi Mobile User Account
Transfer Money Using the Citi Mobile App
Download and Install the Citi Mobile App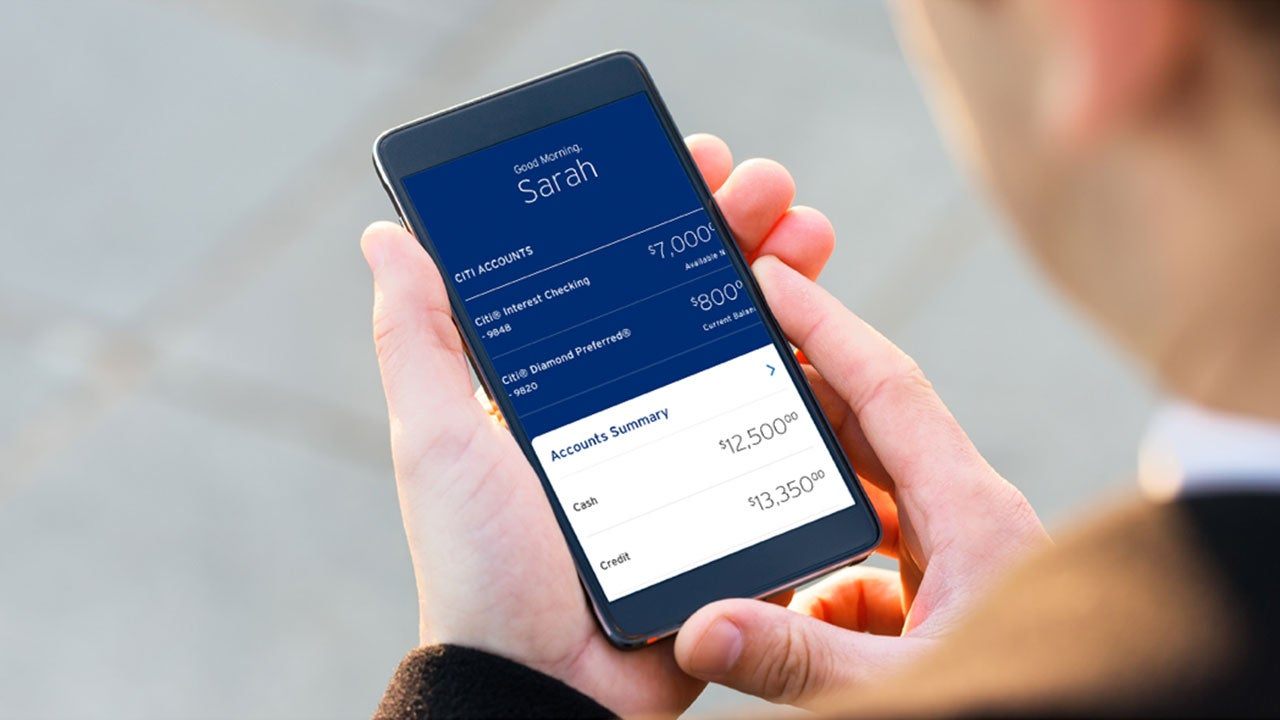 Manage All Your Citi Finances in a Single Mobile App
Mobile banking apps are designed as a substitute for physically going to a bank and waiting for your turn to make a transaction.
Ironically, some companies force people to install multiple mobile apps on their device for every single type of account or transaction that they need to do. This is what Citibank tries to address with its all-in-one mobile app.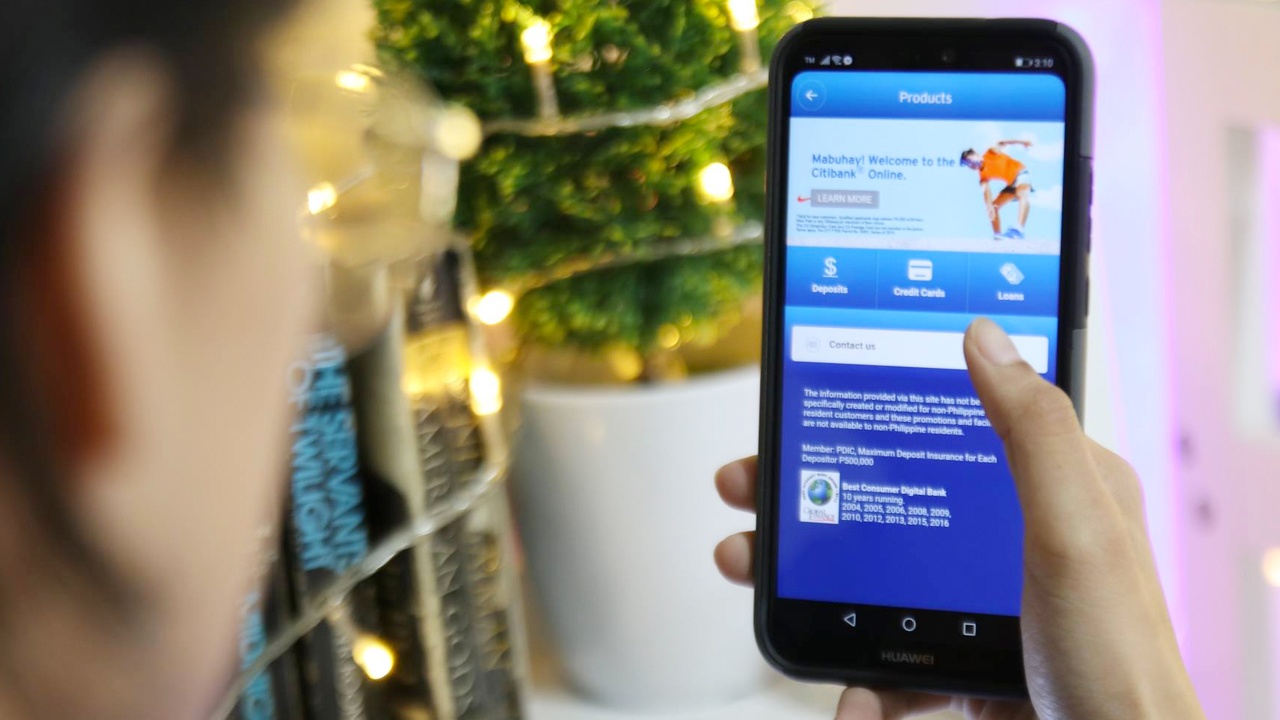 The Citi Mobile app is all you need to virtually manage all your Citi bank accounts, credit cards, and even investment accounts, making it a more comprehensive financial management experience for clients.
Do Your Banking Anytime, Anywhere
Because it is a mobile app, you can conduct your general bank transactions as long as you have a stable internet connection. You can use it for various transactions like bill payments, fund transfers, and balance checks.
The Citi Mobile app also allows you to manage credit cards and even toggle between them if you own more than one. This makes tracking card benefits and rewards easier because you only need to open one app.
Great Features for Easier Banking
The Citi Mobile app offers a feature called Mobile Snapshot, which lets users view account balances instantly. It provides a quick way to see everything you need to know about a particular Citibank account.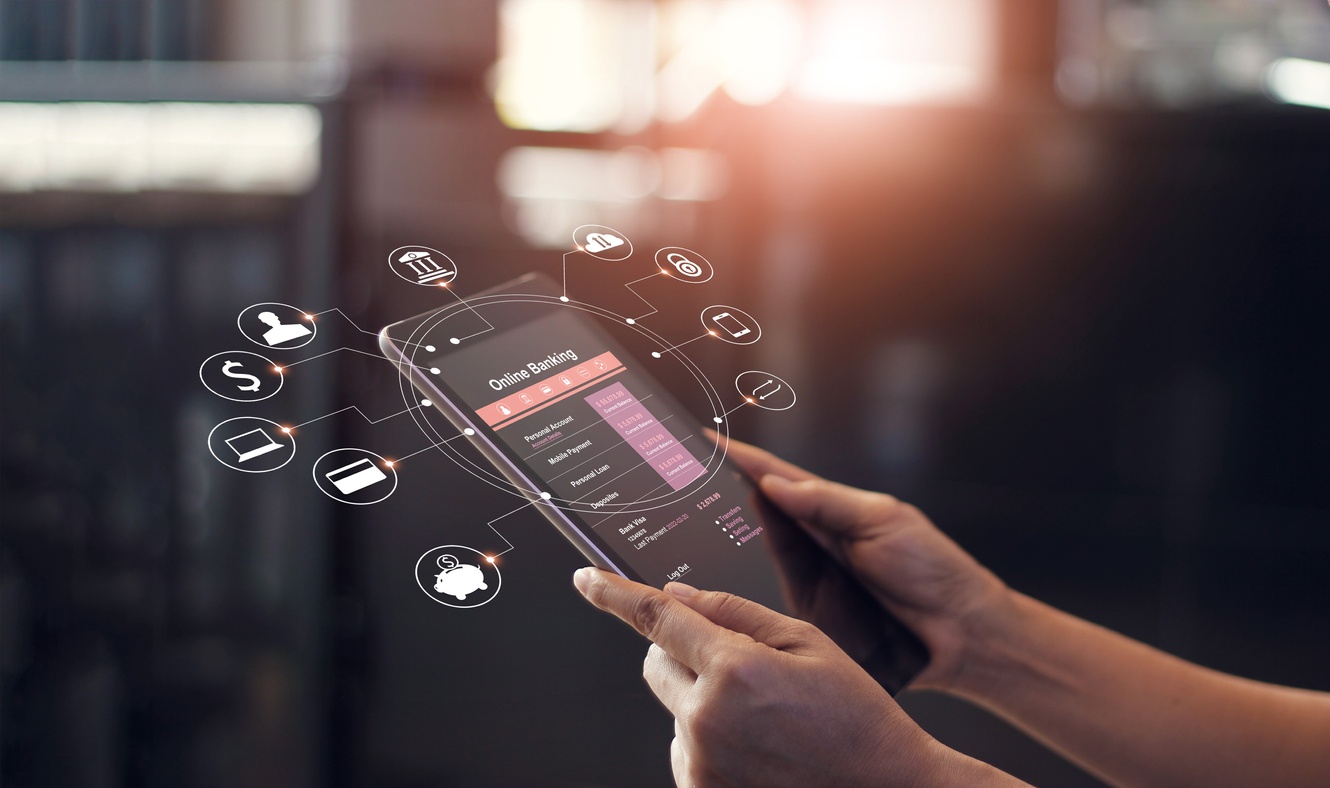 Sometimes, you may want to be informed about what's happening with your accounts in real-time. You can do this by setting up real-time notifications for things like check clearing, withdrawals, and deposits.
Another feature that really stands out is the ability to open a new checking or savings account by just using the app. You can also generate your bank statements, either to view them or download the files.
Other Notable Banking Features
Since utilities and other bills are now mostly available online, it won't be surprising that the Citi Mobile app also has a feature that allows account holders to pay bills online. You can even automate this process.
Depositing checks at branches can be difficult because banks are often out of the way, but with the mobile app, you can make mobile check deposits. This involves taking pictures of the check and submitting them via the app.
You also have the ability to monitor spending trends on your checking account. You may also access your Citi Personal Wealth Management account and buy and sell stocks, mutual funds, and exchange-traded funds (ETFs).
Keep Track of Your Credit Card Spending Using the App
Not only can you access and manage your savings and checking accounts through the Citi Mobile app, but you can also do the same with your credit cards. The app even gives you a personalized view of all your cards.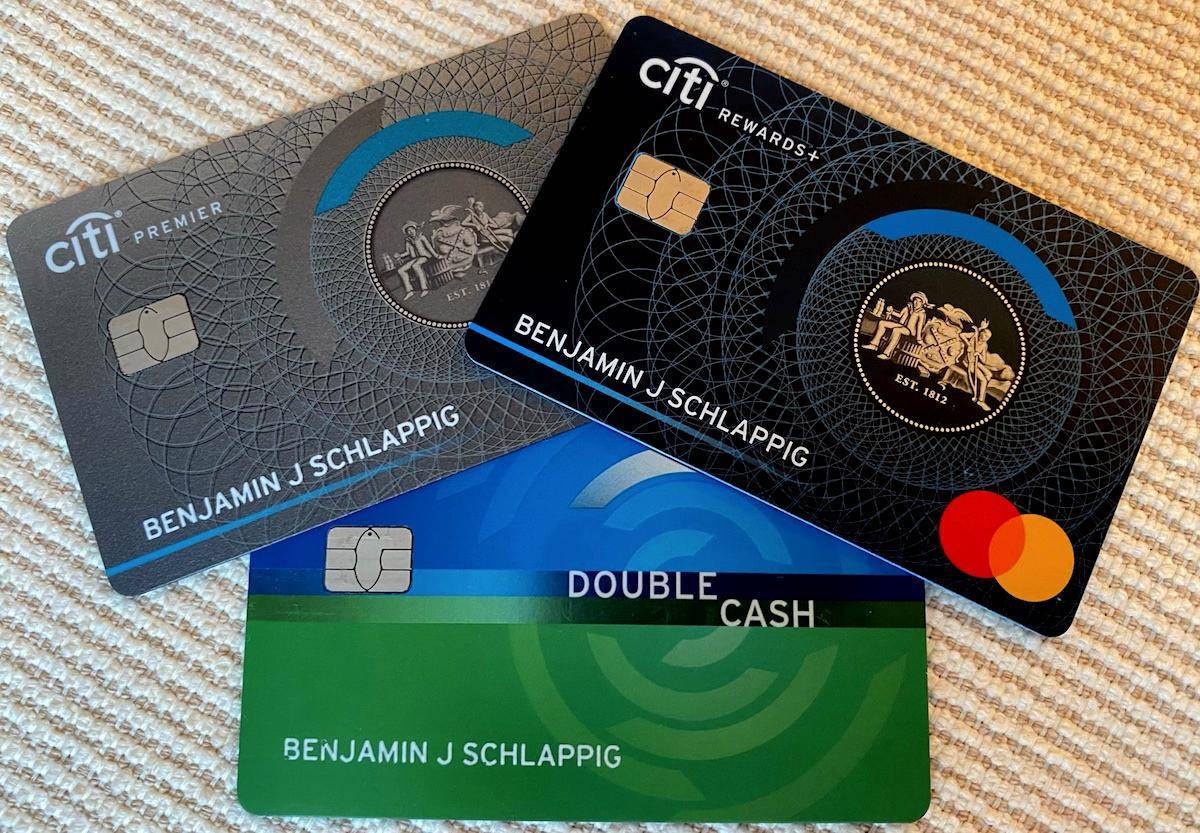 In the app, your credit cards will appear as they look in real life but only the last 4 digits of the card will be visible. Toggle between each card to view your balances, transactions, and available credit limit.
The Citi Mobile app gives you the convenience of making all card payments through it. You also have the ability to view scheduled transactions and evaluate balance transfer options that are available to you.
Other Credit Card-Related Features
Speaking of card payments, the app can give you an insight into your credit card spending habits by analyzing your transactions over the past months. This is really helpful if you're trying to cut down on expenditures.
Of course, we can't talk about credit cards without touching on rewards. The Citi Mobile app also gives you the ability to view and redeem your cashback rewards.
If you're building your credit standing, the good news is that the app also grants you access to your FICO score using Equifax data. This can be accessed through the Mobile Snapshot page or the Credit Management tab.
Set Up a Citi Mobile User Account
For you to enjoy all these great features, you should first register for a Citi Mobile account. If you already have the app installed on your mobile device, simply open it and tap on New User below the sign in button.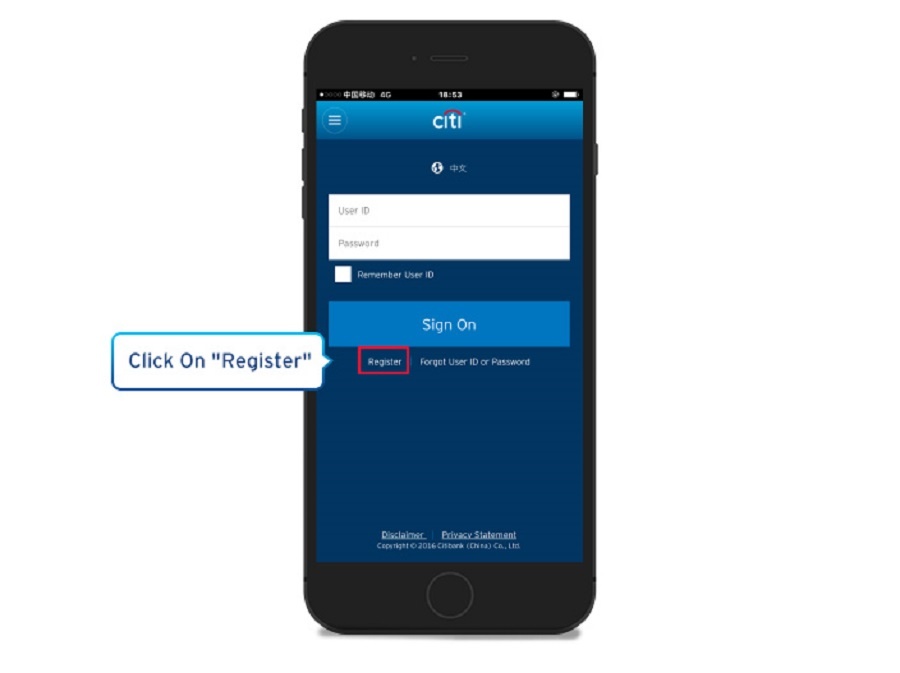 It will ask you to choose between a general banking account and a credit card account. You will also need to provide the necessary information. In case you chose a credit card, you will need your card number, expiry date, CVV, and birth date.
You will then receive a one-time password (OTP) on your registered mobile number. Next, you will need to create a user ID and set up a six-digit password and four-digit card PIN.
Logging into the Citi Mobile App
To log into your mobile banking account, open the app on your mobile device and input your user ID and password. Remember to be careful because you could get locked out if you fail to log in after several attempts.
Aside from your user ID and password, you can set up the app to allow you to log in using facial or fingerprint recognition to log in faster if these technologies are available on your mobile device.
Changing passwords periodically is recommended to keep your bank accounts safe.
Transfer Money Using the Citi Mobile App
One of the most common bank transactions that people do is to deposit money into other accounts for whatever reason. It may even involve withdrawing money from your account before making a deposit.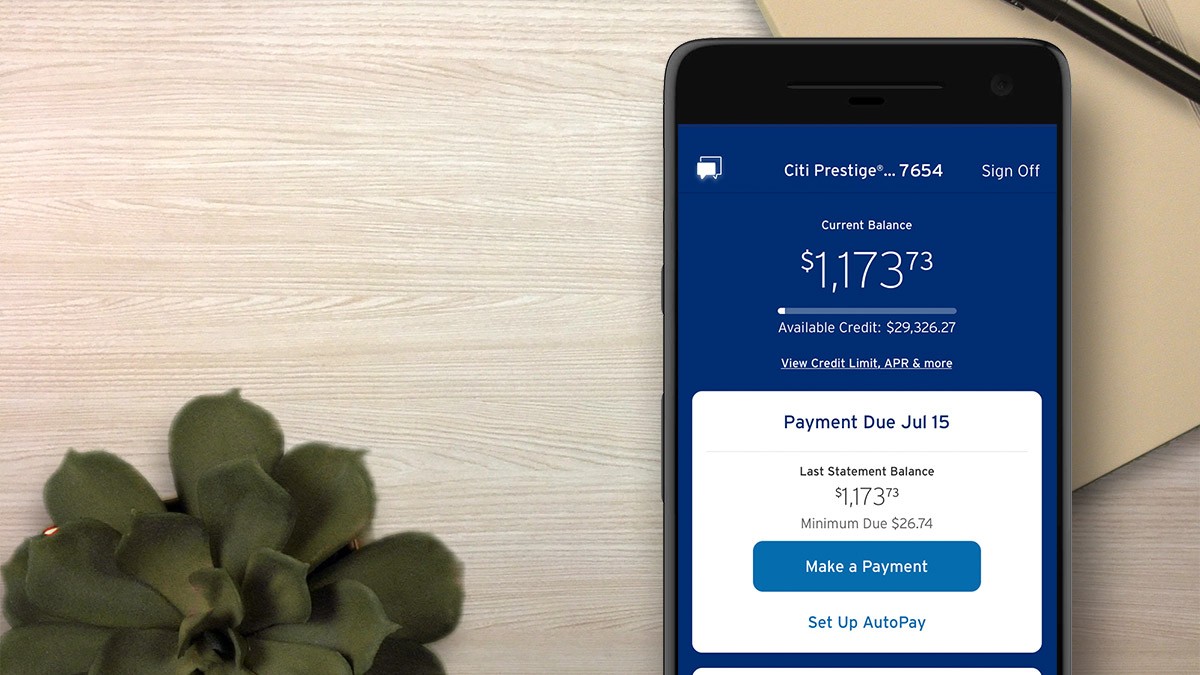 With the Citi Mobile app, this process becomes simpler since you only need to transfer money digitally from your account to the other account, whether it's another Citi account or one with other banks.
To do this, tap on the three lines on the upper left portion of the app's interface. For first-time transfers, choose the Add a Payee option. However, if you already sent money to the specific account before, proceed with the transfer.
Steps for Sending Money
After enrolling in the payee account, you will receive an OTP to verify the enrollment and if successful, you will receive a notification. Tap on Pay Now to begin transferring money to that account.
The next step is to enter the amount that you want to transfer as well as a description of what the transfer is for. Choose the payee account you will transfer money online to and then select Submit.
You will receive a summary of the transaction details to make sure that everything is correct and then you can click Confirm if they are. Another OTP will be sent to you that you can then use to complete the transaction.
Download and Install the Citi Mobile App
Now that you've learned how useful the Citi Mobile app is, make sure to download and install it on your device. Thankfully, the app is available to both Android and iOS device owners.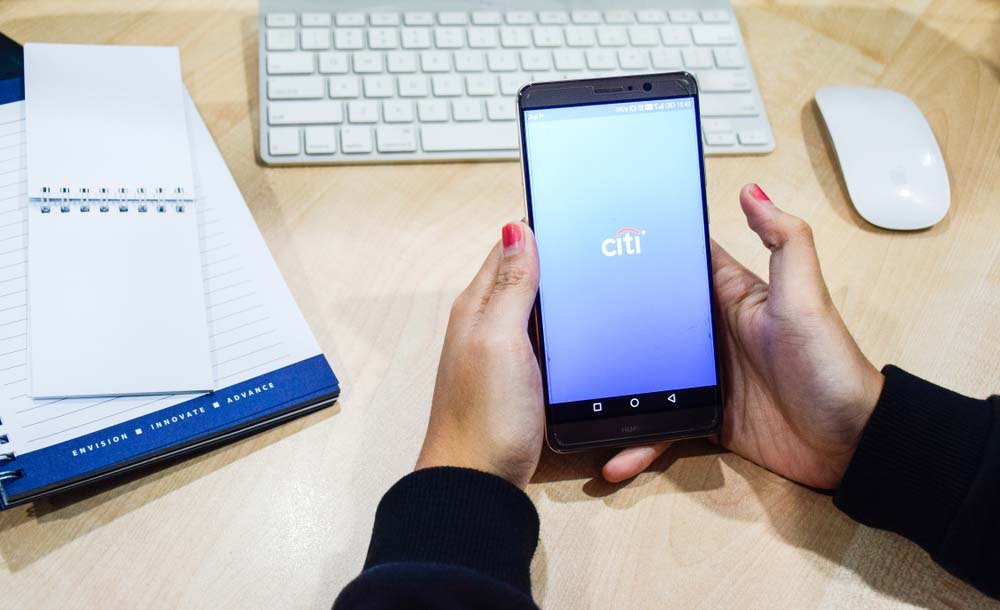 For Android users, you will find the app on the Google Play Store in the Finance category under the name Citi Mobile. It has been downloaded more than 10 million times and has a rating of 4.7 out of 5 stars based on over 700,000 user reviews.
The app, currently on version 9.46.1, has a file size of 91 MB and requires Android 7.1 and up to work properly. Tap on the Install button to initiate download and installation on your device.
Citi Mobile App for iOS
Meanwhile, iOS users will find the app on the Apple App Store also in the Finance category under the same name as its Android counterpart.
Currently, the Citi Mobile app has a rating of 4.9 out of 5 stars based on 2.7 million user reviews. It also has an age rating of 4+ and is only available in the English language.
This version has a file size of 247.7 MB and requires iOS 12.3 or later for both the iPhone and iPod touch. To download and install the app on your Apple device, simply tap on the Get button.
Conclusion
The ability to do bank transactions anytime and anywhere will surely benefit every Citibank account holder and credit card user out there. The Citi Mobile app offers a lot of great features to make banking easier.
If you're a Citibank client, don't hesitate to download and install this app now to experience what using the mobile app has to offer.