You can't avoid talking about Walmart when discussing the retail industry. The American conglomerate is a retail giant that operates a chain of thousands of superstores, department stores, and markets across 27 countries.
To compete in the market with behemoth Amazon, Walmart has combined its e-commerce apps into its new shopping and grocery app, offering the same great discounts and delivery and curbside pickup options you've come to appreciate about Walmart.
In this article, we're going to look at how Walmart makes shopping even easier with the combined Walmart Shopping & Grocery app, and how you can take advantage of its features.
About the New Walmart App
What are the Main Features?
Advanced Scan and Delivery Technology
How to Download the Walmart App?
Key Ways to Use the App
Tips for Using the App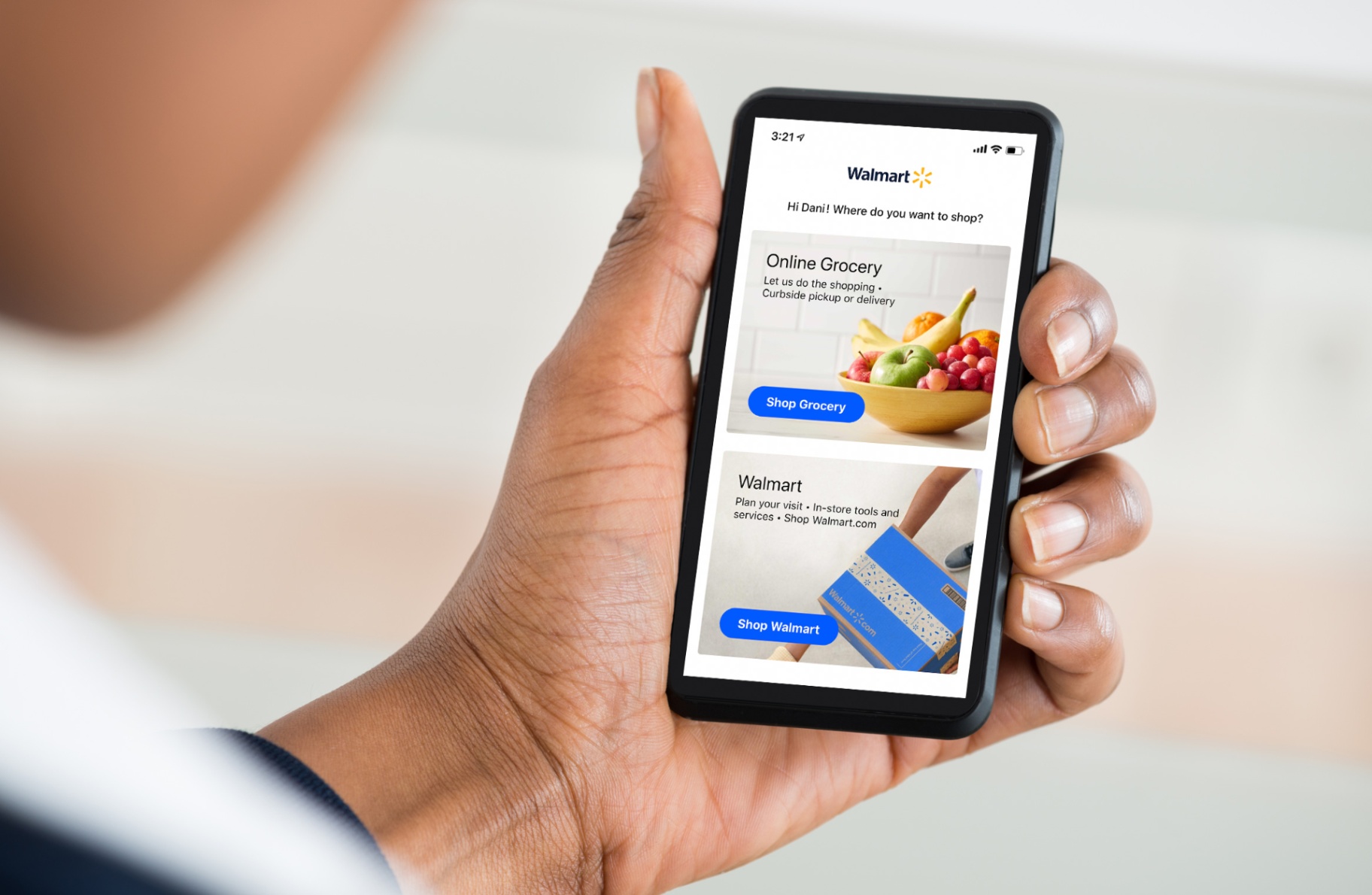 About the New Walmart App
There was a time when Walmart customers had to visit two different apps, one for products and the other for groceries. Now, with the integration of the two and both of the latter now defunct, shopping at Walmart has become even more seamless.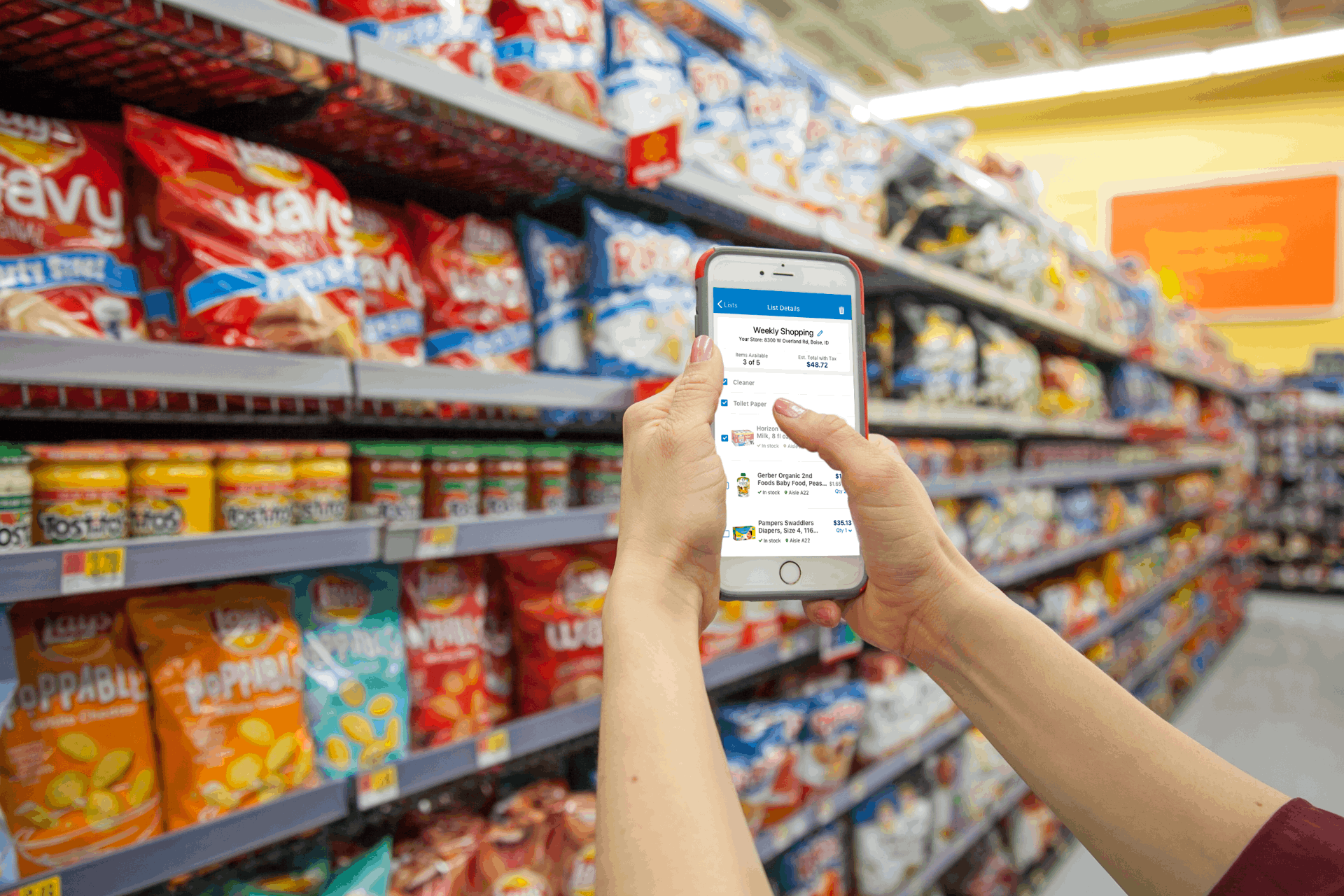 Walmart's award-winning app helps you to shop their massive selection of items while saving time and money. Buying groceries and managing shopping lists have never been more hassle-free. As they say: "from store to door" happens with just a few clicks on your phone.
Tons of features allow the artificial intelligence of the app to make searching for products relevant and quick. Your searches, last viewed products, product wish-list are all remembered by the intuitive algorithms on both their website and app e-commerce platforms.
Even more, customers even get points and rewards for shopping via the app, for example, mobile-only promotions are run regularly to promote app usage.
The Walmart Pharmacy
The app also allows customers to upload their medical prescription to get their medication or a flu shot as quickly as possible without any hassles.
Exploring more on the pharmacy feature, you get access to a dashboard that has all necessary Rx tabs like travel, transfer, history, and scan options. You can not only schedule a flu shot but also find a pharmacy near you without leaving the app or having to look it up on Google Maps.
Lastly, all your information is kept under the one account login and accessible across devices and on the website.
Main Features
The Walmart app allows you to create various lists for various needs, for example, you could create one list for your garden supplies and another one for a house party.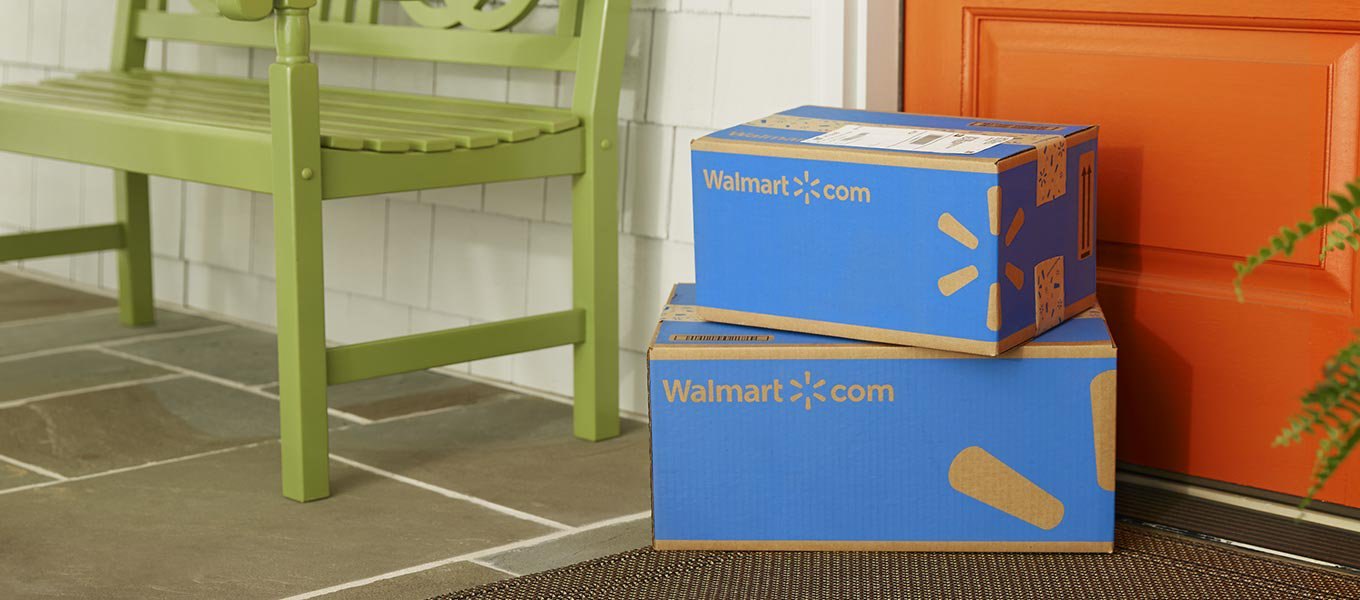 This way you will never mix two products or get confused about why you are looking for a particular item.
Are you someone who is not a fan of online or offline shopping? You can now add collaborators to a list and let others do the "dirty work" while you sit back and relax.
Two-Day Delivery
Another exciting feature is the two-day delivery that is available to customers on the app. There are certain parameters that must be achieved in order to use this option.
Your order must total $35 or more, and it must be placed before 2:00 P.M. Please check with customer support in case of any questions in this regard.
Advanced Scan and Delivery Technology
The mobile scan-and-go feature is helpful and relevant at a time when social distancing is being practiced worldwide. Imagine you are in a Walmart store and you see that there are huge lines at the checkout. You don't have time to wait so you have to abandon what you had selected to purchase and walk-out, discouraged, and demotivated to buy.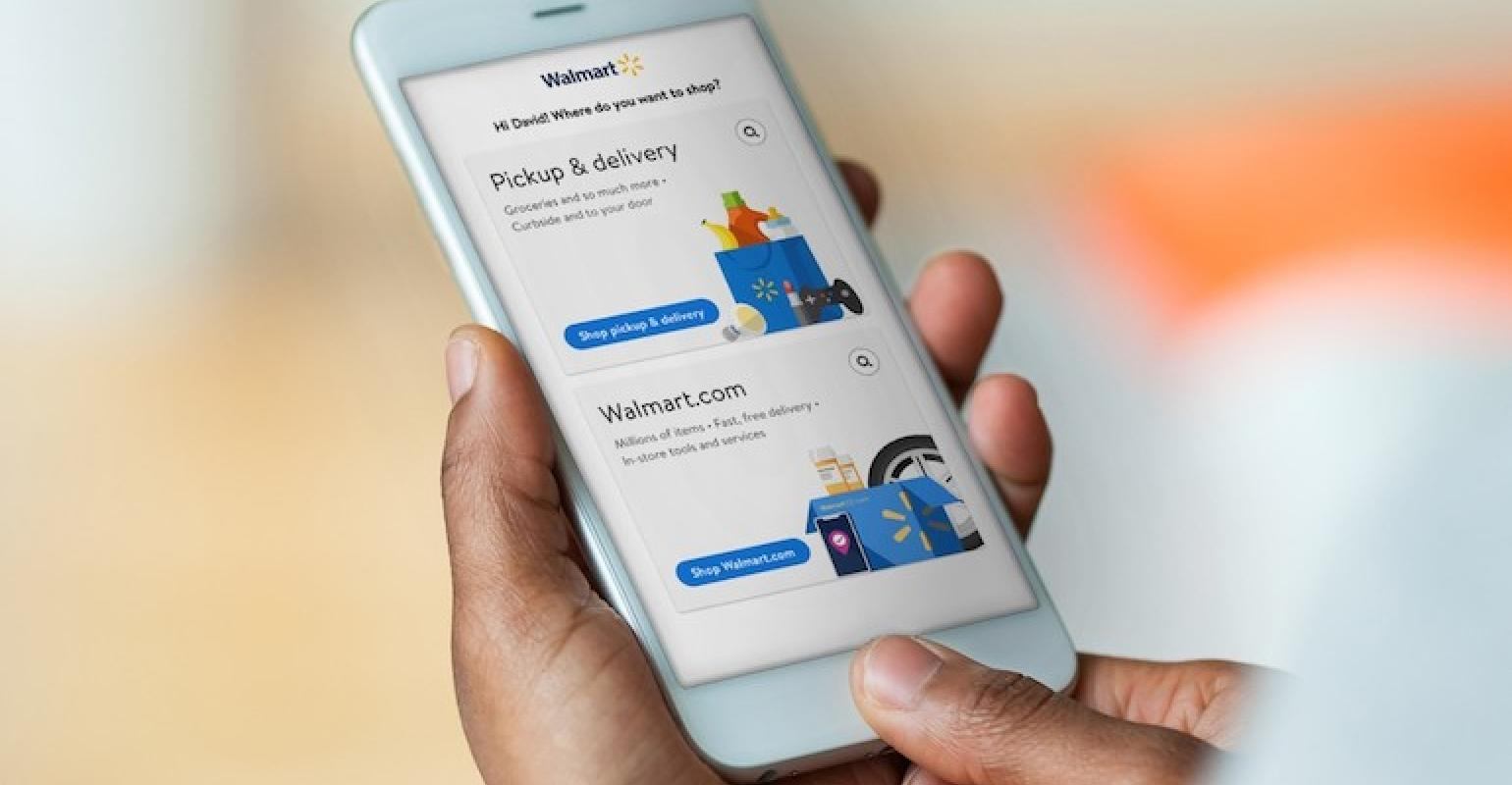 With the mobile scan-and-go feature, you can instead simply scan the products in your physical cart and pay online. No need to wait in line!
Going a step further on delivering value to the customers, Walmart has launched the express delivery feature on the app which allows the customers to buy certain products, like groceries, and have them delivered in two hours or less.
However, this feature may not be available across the United States or on all products or grocery items.
Curbside Delivery
Another amazing feature that works well with busy or uninterested shoppers is curbside delivery.
With this feature, you can simply go to the app and order your products normally, then select the curbside delivery option.
Once your order is ready, you can show up outside the store, at the curb, and have Walmart associates collect your items and place them into your car without any extra charge or fee.
How to Download
The Walmart Shopping & Grocery app is free to download and free to use. Android users can find it on the Google Play Store. Simply open the app store, search 'Walmart Shopping & Grocery', click on the 'Install' button and wait for it to install onto your device.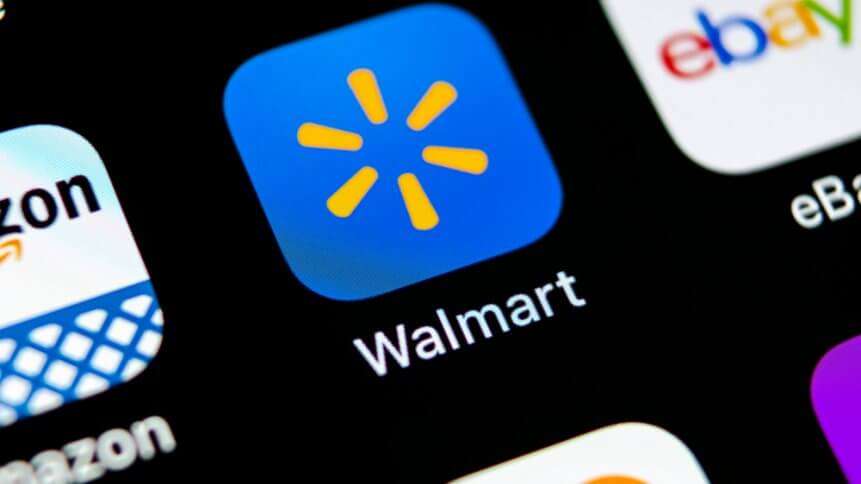 If you are an iOS user, head to the Apple App Store to download the app by searching for 'Walmart – Shopping & Grocery' and selecting the correct result.
From the app page, click 'Get' to begin downloading to your device. When prompted, read and consent to the in-app purchase permissions, and then the app will begin installing.
Microsoft Users
This app is currently not available on the Microsoft app store for Microsoft smartphone devices. Searching for it will show you other, unofficial apps taking advantage of this fact.
For example, a simple search on the Microsoft Store will give you options like "Shopper for Walmart" which may not belong to the company in the first place.
Ways to Use the Walmart App
As you launch the app there are two options to choose from when it comes to browsing products. The first one is through Walmart.com, which are products available throughout the site, and the other is called "At your store" which is products available at a specific store of your choosing.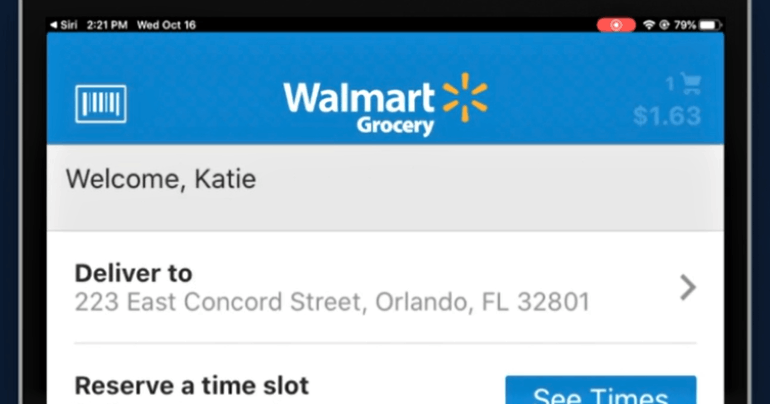 Be very mindful here as there might be a different price on the company website and the local store's digital offerings. For example, a product on Walmart.com could be selling at $11 in the store physically and on the app, while Walmart.com might be selling the same at $9.
If you are already at the store, you should still use the app. To do this, open the barcode scanner on the top right corner of the app and scan the products as you add them to your physical cart.
Alternatively, when you are shopping from home, simply go to the dashboard and select the "Pickup and delivery" option and browse millions of products that you can add to your virtual cart with easy checkout.
Discounts on Gas
When you visit the Walmart gas stations, look for the "W+" sign on the station.
Before pumping, make sure to scan your QR code to link your account and receive any discounts offered at that particular location. After you've done that, you can begin filling up.
Tips for Using the App
You may visit a different Walmart than your usual one, and your location doesn't update on the app. Make sure that you update the location and cross-check the address for where you are, to be able to make the most of the in-store app experience.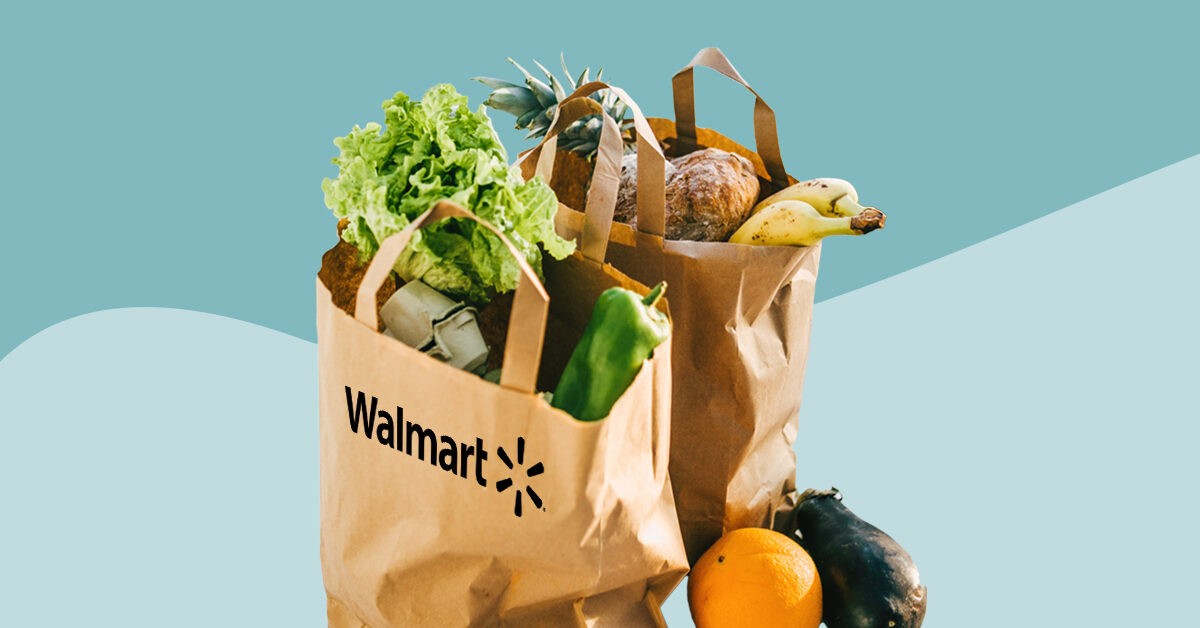 This could save or cost you money if not done right. For example, the store you are at could have specific offers or discounts which you might not see since your app still shows offers from the previous store you visited a month ago.
The $4 prescription may say that the meds cost $4, however, that may not always be the case so do not depend on this feature. For example, certain medications are sold at $10 for a month's worth of supply, and some cost up to $25 for a 3-month supply.
Always confirm pricing for pharmacy items in order to avoid surprises at the checkout.
Clearance Tags
There have been cases in the past where a higher clearance tag may be blocked or mistaken for a clearance tag with a lower price. So, in case you are visiting the store and using the app to scan the products, do not forget to first peel off the old tag off.
This way you might end up getting more deeper discounts than what is suggested on the tag of the products. This matters a lot in case you have a good inventory in your shopping cart.
Conclusion
Walmart has streamlined its apps into one super-app for all your shopping needs. From scan-and-go shopping in-store, 2-hour home delivery for groceries, 2-day delivery on most items, and curbside pick-up, you can shop any way you feel most comfortable, in an easy, time-efficient manner.
For all your Walmart favorites at their usual incredible discounts, and making sure you are getting deals even when at the pump, Walmart has shown that customers are top-of-mind when launching their new app.