The way you pay for anything nowadays is changing, whether you purchase a movie theater ticket or a new car. Google Pay makes your finances high-tech. It is a safe and simple way to manage your money by giving you a clear picture of your spending and savings.
Google Pay turns your phone into your personal bank. You pay for your favorite places, send and receive money instantly, and by understanding your spending, improve your financial health. And the best is that you earn rewards for everyday payments and transactions.
We've had a look at the features and safety aspects of the Google Pay app and summarized the most important information for your convenience. Read on to learn all you need to know to get up and running with this service right now.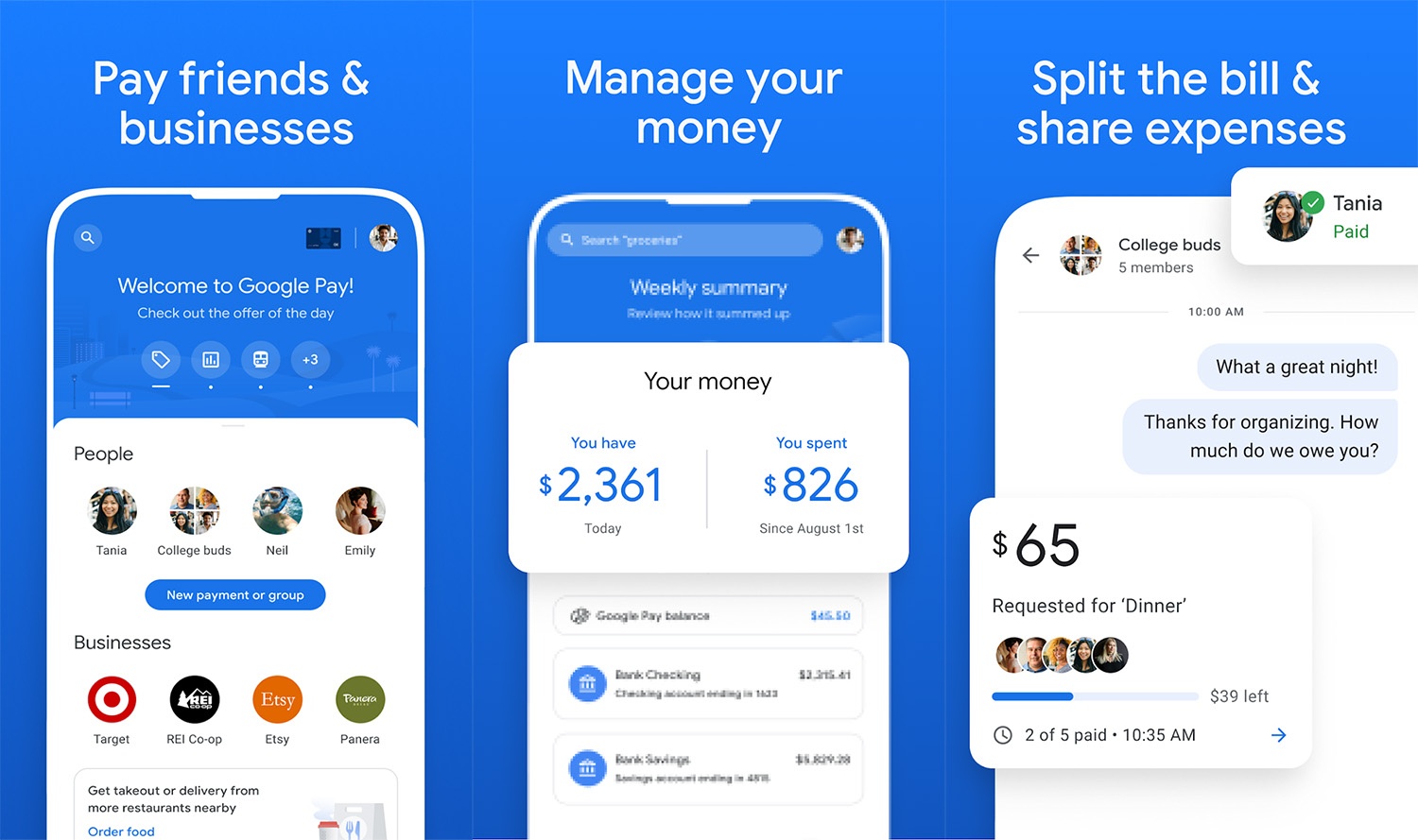 Features of Google Pay
There is virtually no transaction that can't be done when you have the Google Pay app on your phone. The main features revolve around making payments and transferring money, and the app makes both very simple to do.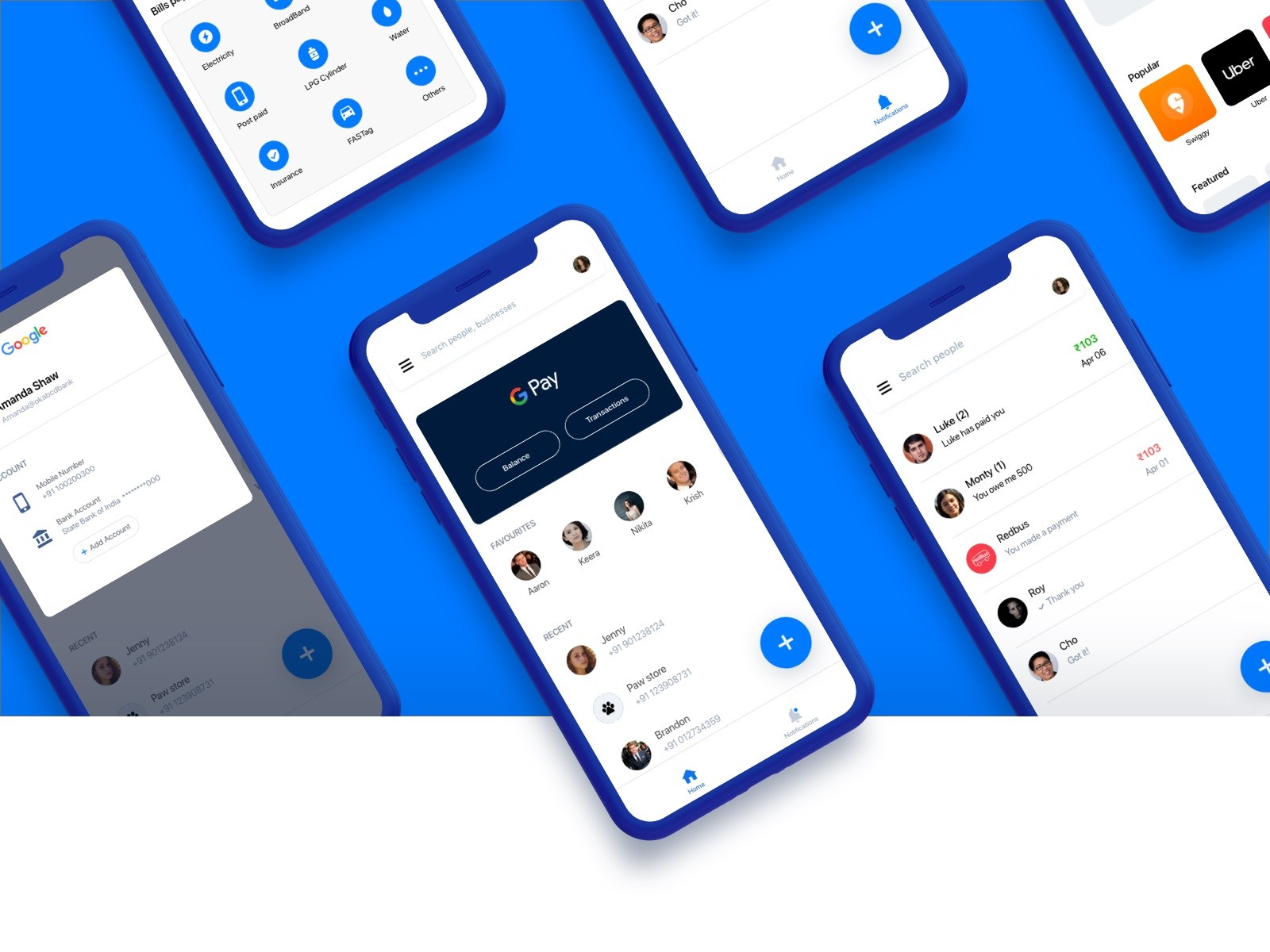 Money can be sent and received via the app. Transferring and receiving money is very secure. Only you and the recipient have any knowledge about the transaction. Money transfers are instant and free. It is also free to use ACH to withdraw funds.
You can also create a group to send and receive money. This is very handy if a few of you are sharing payments for things like trips, dinner, rent, and more. Google Pay even calculates who owes what.
Contactless payments with Google Pay on your phone are accepted. Just unlock it, hold it to the reader, and finalize the transaction. Google Pay has systems in place to keep contactless payments private and secure.
Download the App
The Google Pay app is available in the Google Play Store for Android devices. Follow the usual steps to download an app and install it.
If you are using an iOS mobile device the iOS-version of the app is not available everywhere. See below for country limitations that could prevent you from downloading. Otherwise, check-out the Apple App Store to download Google Pay.
Both the Android and iOS downloads and installations are free of charge.
Country Limitations
Some countries limit Google Pay features. While this can change over time, you must keep it in mind when traveling. Currently, Google Pay is accepted in the U.S and more than 38 countries worldwide.
Some of the important limitations include that Google Play for iOS is available only in the U.S. and India. And Google Play is protected by the law in India. You can also only send money to family and friends in the U.S. or India.
However, you can pay for transportation like train tickets, bus tickets, etc. in the U.S., U.K., and various other countries.
You can check out the Google Pay website for more information about what limitations apply to you, either while at home or abroad.
Security
Google Pay uses tokenization to protect account numbers through virtual account numbers. Google, however, discloses some details to sites and apps if you have activated Google Pay.
This enables sites and businesses to tell you about specials and to be able to use Google Pay as a payment option. However, if you'd prefer third parties to not know this, you just turn this feature off in Google Pay's privacy settings.
But rest assured, all payment information is encrypted and stored on Google's servers. Google also requires a screen unlock before adding credit cards to the Google Pay service and removes your virtual account number automatically if the screen lock is ever turned off. So even if your phone gets stolen your information remains secure.
Other Handy Features
When you open the app, you can see the businesses where you've used Google Pay, allowing you to get quick access to your transactions, loyalty cards, etc.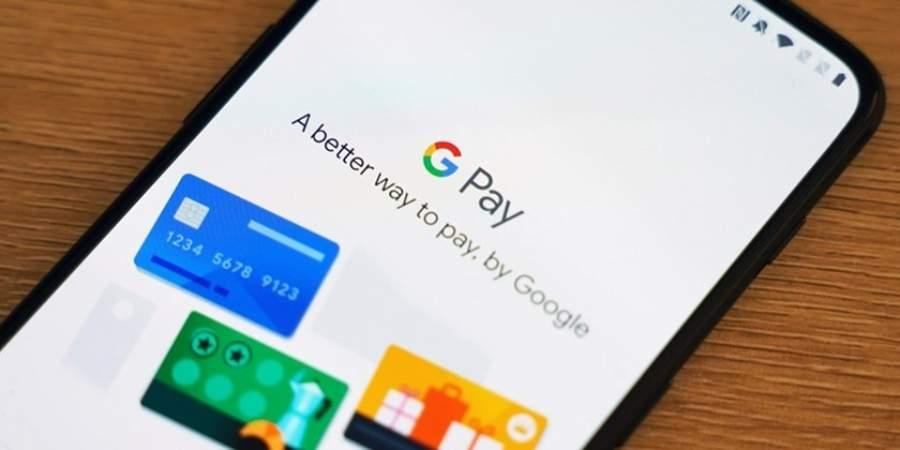 You also don't need to toggle between different apps to find restaurants or to order meals. Explore places to eat, see menus, and order with just a few taps.
For gas stations, especially when you are traveling, look on your app to find them. You will see the locations and the gas prices, and you can pay right from the app. Google Pay also helps you to enroll in rewards programs, and if applicable, the app automatically applies awards at the pump.
More Features in a Nutshell
You can use Google Pay within Gmail to send money to any email address, even a non-Google address. You can also request or accept money using Gmail if the country you are in allows it. Your information is encrypted and you can easily revoke access to your Google account on any device if needed.
Google Pay uses NFC contactless payments technology allowing you to purchase items in many stores across the U.S. and more than 38 countries around the globe. When you see the Google Pay symbol, unlock your phone and hover it directly above the terminal. You'll see the checkmark as soon as your payment has been registered.
During this whole process, you don't even have to open the Google Pay app on your phone. And merchants do not have access to your credit card number as Google operates by tokenization which allows transactions via individual random account numbers.
Loyalty Programs
Google Pay can enhance most of the retail cards that typically fill up your wallet, like gift and loyalty cards. Google has partnered with many retailers and outlets and all you have to do is to add your rewards card to the Google Play app.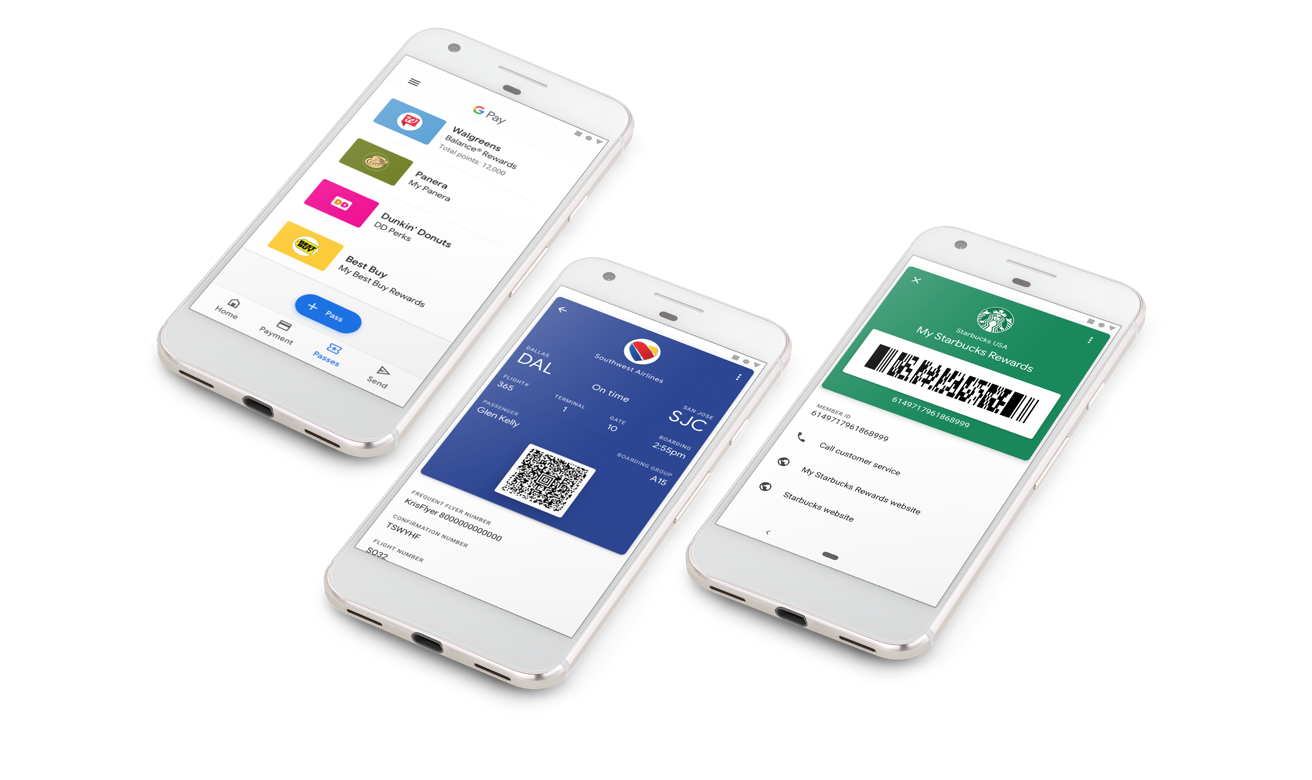 Major banks in the U.S. such as Chase, Wells, Fargo, Citibank, and Bank of America support Google Pay. It is also supported by many smaller banks.
This collaboration with financial institutions allows you to use your phone to make purchases, with the banks even offering cardless ATMs.
Some banking apps are also integrated with Google Pay. Thus, you can add cards to Google Pay from those apps. MasterCard and Visa also support Google Pay.
Sending Money By Email
Start by launching Gmail on your mobile phone. Tap the "Compose" icon and then tap the "Attach" icon on the screen. Then choose the "Send Money" option at the bottom of the screen.
Enter the amount you want to send and choose your payment method. Tap "Attach Money" and add a note if you want to. Tap "Done" and then "Send."
To request money via email, start in the same way as described above for sending money, but after you've tapped the "Attach" icon, tap "Request Money" at the bottom of the screen. Enter the amount and add a note if you like. Then tap "Done" and "Send."
Receive an Email with Money
To make it possible to collect money via Gmail, you first have to add a debit card to your Google account. This is necessary to receive the transferred funds. When someone sends you money through Gmail, it's automatically added to that card.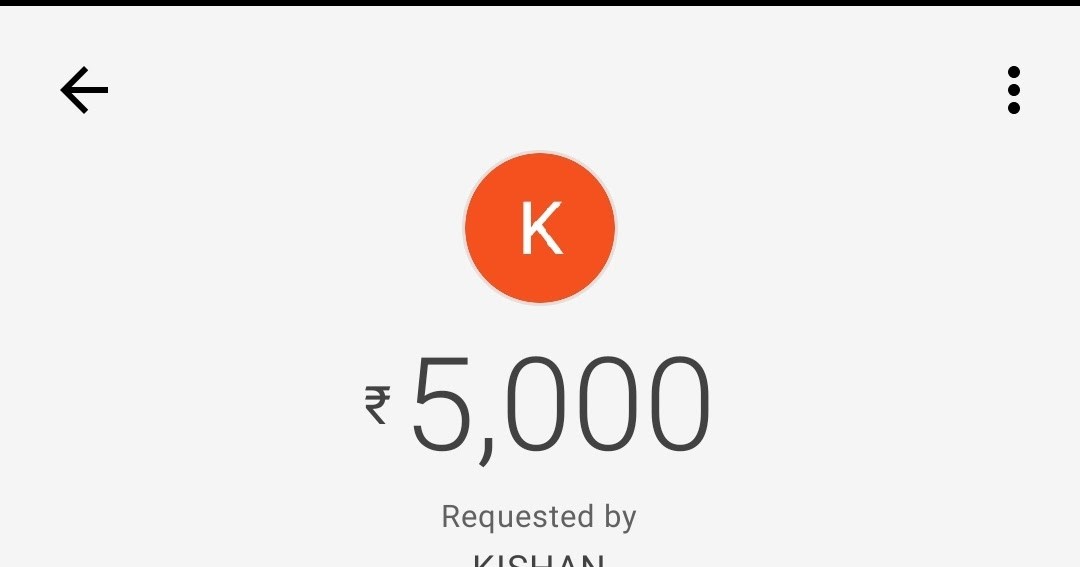 To claim the funds sent to you for the first time, launch Gmail on your mobile phone. Open the message with the attached funds. Then tap "Transfer to Bank" and add the receiving debit card and the relevant details. When you've done, tap "Claim money."
Rewards and Loyalty
Google has partnered with many retailers and outlets and all you have to do is to add your rewards cards to the Google Play app. When you then get to the register, use your smartphone to apply your rewards information. When you're ready to pay, hold up the smartphone or scan the barcode.
To set up this function you'll need to add your credit or debit card to Google Pay beforehand. To do that, launch the Google Pay app and at the bottom of the screen tap "Passes." Then tap either "Gift Card" or "Loyalty Program." Find the program, tap, and follow the onscreen instructions.
Google Pay on Smartwatches
Google Pay is also available for use on smartwatches in the U.S. and other countries. If you add a card to your watch, you won't need your phone to pay. To get started with Google Pay on your smartwatch, launch the Google Pay app.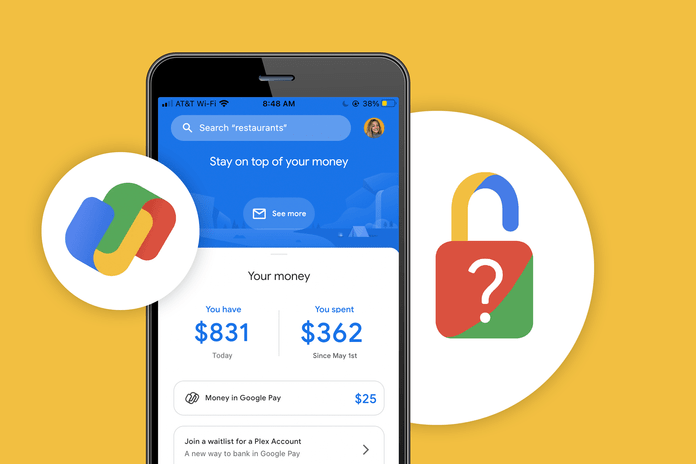 Set up a screen lock and follow the instructions on your phone to add a credit or debit card to your watch. For in-store payments with your smartwatch, open the Google Pay app on your watch and hover the watch over the terminal until you feel a vibration on your wrist.
For debit card purchases, you may be asked for a PIN. Google Pay is already installed on supported watches but PayPal on Google Pay is not supported on watches.
Tips
You'll most probably use Google Pay primarily in stores but you can also use it for in-app purchases. Apps supporting Google Pay's in-app purchases, include Airbnb and Fandango.
If you are an iOS user, you have to add PayPal through your Google account on the web. Android users can also add a PayPal account to Google Pay (but again this function will work on your phone but won't work on your smartwatch).
When you've done that you won't have to sign in to PayPal when you're shopping on your phone when using the Google Chrome browser. Just tap on the PayPal button at checkout and confirm with a fingerprint, pattern, or PIN.
Conclusion
In our ever-changing financial world, the Google Pay app is one of the best apps for mobile purchases, sending and receiving money, and is fast, reliable, and secure.
If Google Pay is accepted in your country, why not give it a try!