People seek convenience in everything they do, so they usually rely on digital and online platforms to help run errands. With this in mind, Scotiabank launched its mobile banking app to help its users manage their banking from anywhere, anytime.
The Scotiabank Mobile Banking app allows its users to easily pay bills online, transfer money, receive eStatements, check credit scores, deposit cheques at home, and manage bank information.
Check out how Scotiabank offers these features to its clients while protecting their privacy and information.
Getting to Know Scotiabank
Discovering the Scotiabank Business Lines
Paying Bills Online
Transferring Money Locally
Choosing to Receive eStatements
Depositing Cheques at Home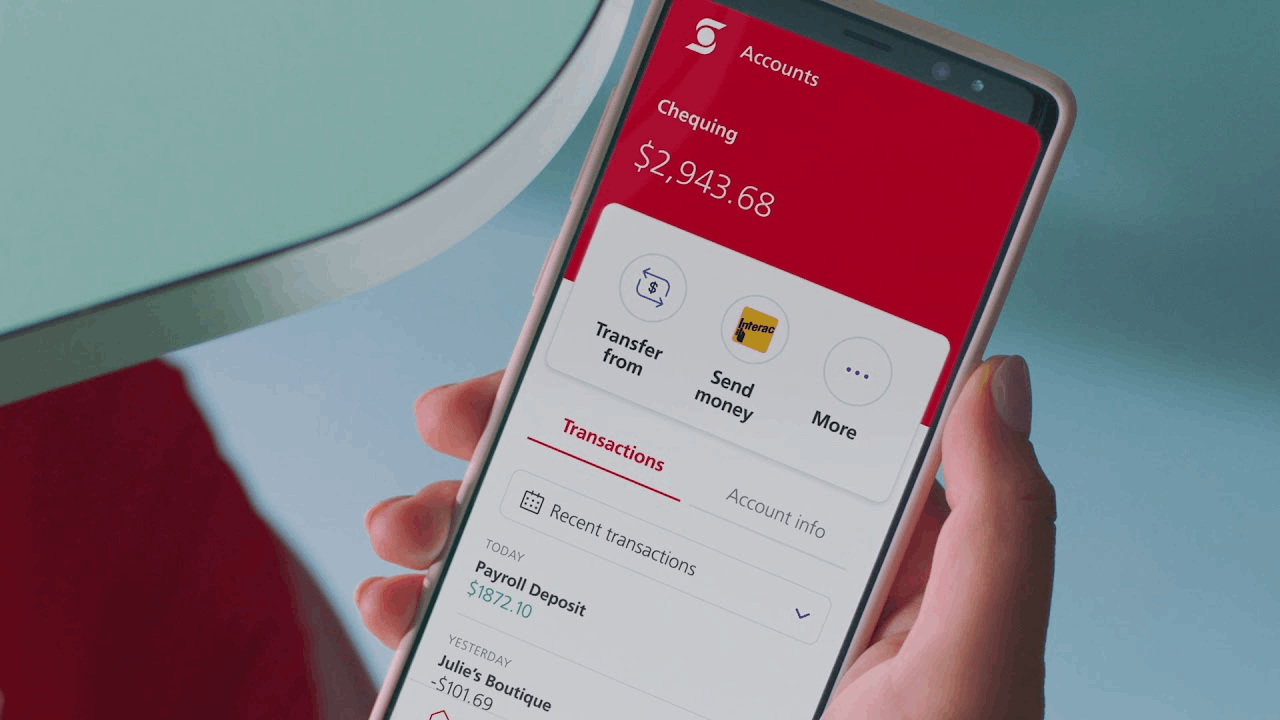 Getting to Know Scotiabank
Scotiabank, officially known as The Bank of Nova Scotia or La Banque de Nouvelle-Écosse, is a banking and financial services institution in Canada. This multinational company has headquarters in Toronto, Ontario.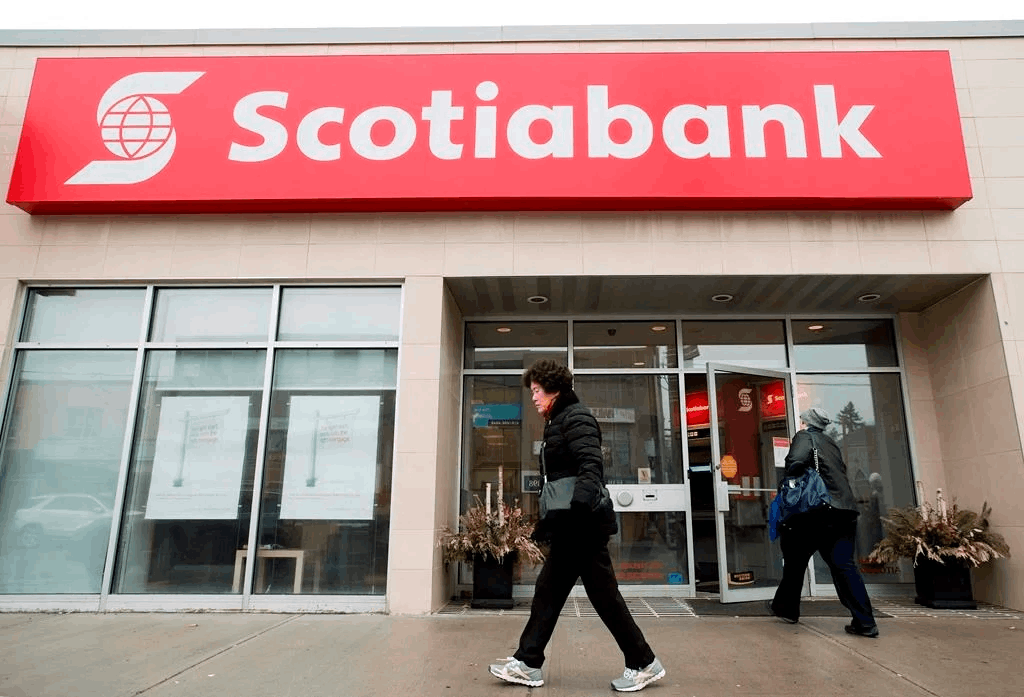 It is also one of Canada's Big Five banks. Scotiabank holds the third-largest Canadian bank position in market capitalization and deposits. It has over 25 million customers and clients worldwide as a multinational company.
In 1832, Scotiabank was founded in Halifax, Nova Scotia, and the bank eventually relocated to Toronto in 1900.
A Global Bank and App Available to All
Initially, Scotiabank was branded as "Canada's most international bank" because of several acquisitions made in South America, Asia, and Europe.
At present, Scotiabank operates across more than 20 countries, including Australia, Brazil, China, India, Japan, Malaysia, Mexico, Singapore, the USA, and the United Kingdom.
Scotiabank customers can do the banking they want, wherever they are and whenever they want. Scotiabank Mobile Banking is available for download on the Google Play Store and the Apple App Store.
Discovering the Scotiabank Business Lines
With the help of over 90,000 employees, Scotiabank offers personal and commercial banking, wealth management and private banking, corporate and investment banking, and capital markets.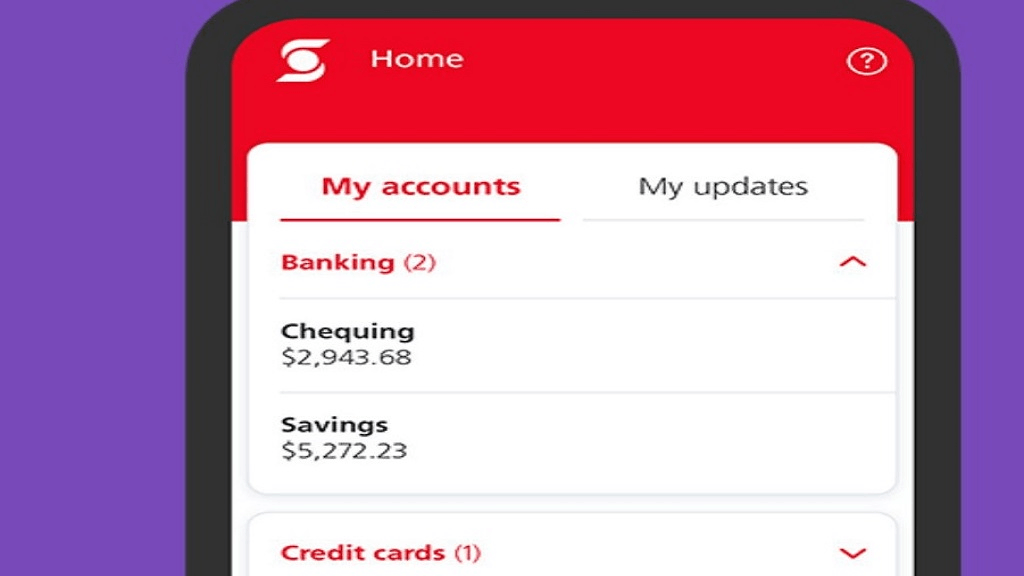 Moreover, there are four official business lines of Scotiabank: Canadian Banking, International Banking, Global Wealth & Insurance (GWI), and Global Banking & Markets. Canadian Banking focuses on assisting personal and business customers across Canada.
International Banking aids retail and commercial customers with financial products and advice outside of Canada. GWI is a combination of wealth management, insurance operations, and Global Transaction Banking.
Lastly, Global Banking & Markets is the official wholesale banking and capital markets arm of Scotiabank. It provides corporate, institutional investor clients, and governments various financial products and services globally.
Setting Login Credentials on the APp
Upon installing the Scotiabank Mobile Banking app, customers need to provide their bank account number and other personal information to set up an account. The app also asks to register their user account details like a password.
It is a common issue that there is a risk that other people might access one's account. Scotiabank ensures the safety and security of the users of its app through the biometric authentication feature.
Any time users want to access their account, they can use their fingerprint or Face ID. To set up the biometric authentication, click "More" on the app's home screen. Then, tap the "Privacy and security" option, and click "Manage Touch ID."
Paying Bills Online
One of the main features of Scotiabank Mobile Banking is its bill payment service. Clients can save time by avoiding long queues when paying their bills. Scotiabank makes it possible to pay the bill as soon the clients receive them.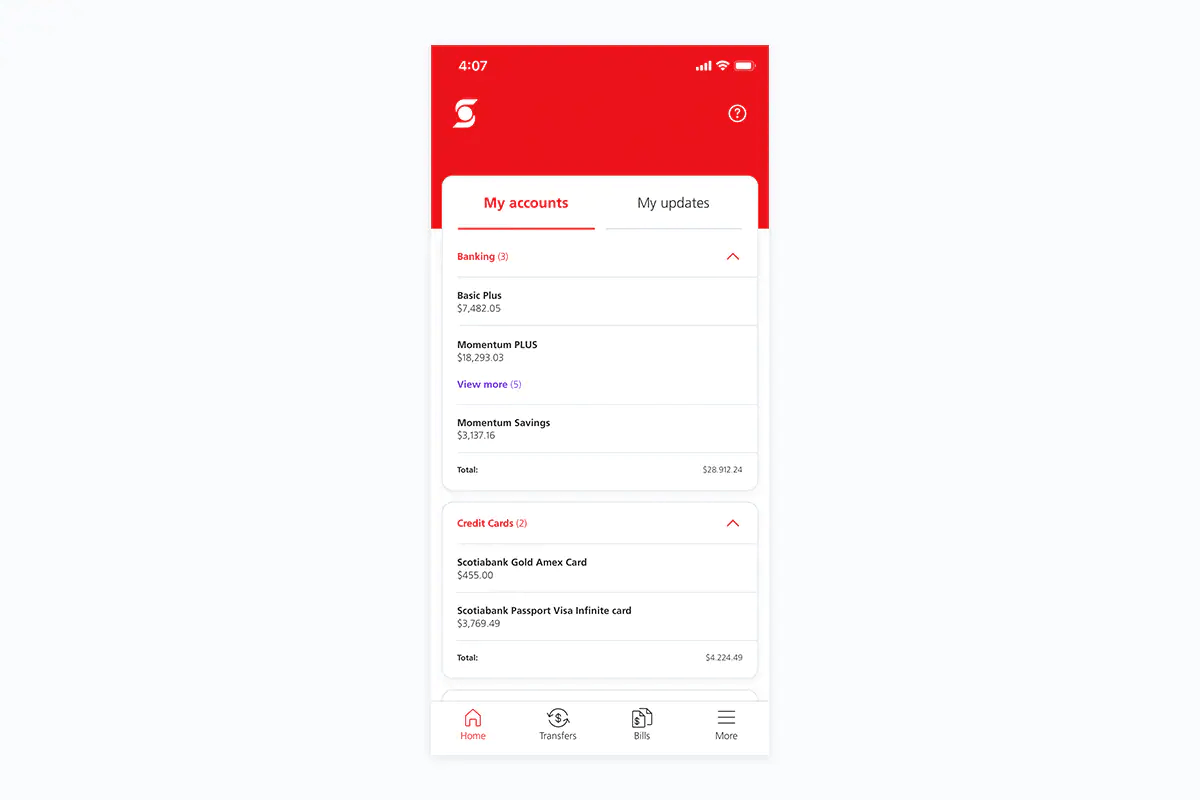 Aside from mobile banking, Scotiabank supports the service electronically using computers and tablets. Once the transaction is done, customers will also get the reference number and receipt as proof of payment, the same way they do when they pay them physically.
Clients must note that bill payments can take up to three days to process. Because of this, Scotiabank advises its customers to pay the bills online days before the deadline so that the billing company can process the payment ahead of the due date.
Scotiabank Mobile Bank also displays the transaction history so that users can access their payment history whenever they need to.
Using the AutoPay Feature
Customers do not need to provide their billing account whenever they want to make a payment. The AutoPay feature just needs to be set up through the app. It covers utility bills, mortgage dues, and credit card statements.
With Autopay, clients can set up a pre-payment method for their mortgages so that they won't miss a deadline. To do this, customers need to set up or select their mortgage account on the Scotiabank Mobile Banking app.
Then, customers must select "Additional Services" to discover the payment options available to them. Scotiabank allows customers to easily manage, pay, pre-pay, and re-pay their Scotiabank mortgage account. They can view their remaining pre-payment amount on the app.
Transferring Money Locally
One of the most common features of any online banking is money transfer. The Scotiabank Mobile Banking app makes money transfers easy so clients can share an expense or pay someone back in just a few taps.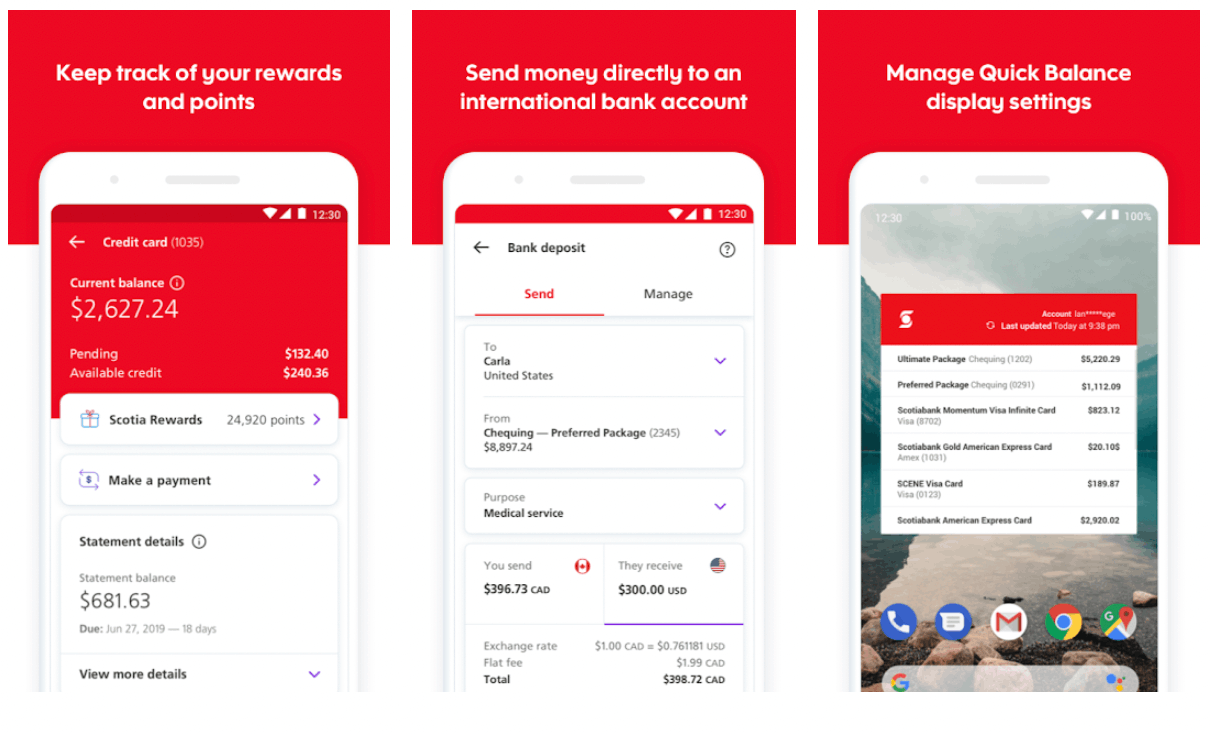 Scotiabank uses Interac e-Transfer to provide a fast and convenient mode of sending, requesting, and receiving money from friends, family, or colleagues. This money transfer service is available in Canada only.
Interac e-Transfer has a daily limit for transactions, which differs from customer to customer.
To check the transfer limit, go to the Accounts page and tap "Manage My Account." Select the Profile and "Manage ScotiaCard & Account Access." Lastly, go to the "Fastcash Account Setting" to view the limit.
Transferring Money Abroad
Scotiabank also provides a quick and secure transfer of money abroad or outside Canada.
Scotiabank Mobile Banking app users can send money anywhere through the Scotia International Money Transfer. It has a low fee compared to other money transfer service providers.
Like the Interac e-Transfer, users must add the recipient as a contact on the app. Once the person is added as a contact, users can send money anytime. There is also a transfer limit for this service which varies from account to account.
Choosing to Receive eStatements
Besides the transaction history, Scotiabank Mobile Banking also records all the accounts processed, paid, and received on the app. Scotiabank encourages its clients to switch to electronic statements, called eStatements.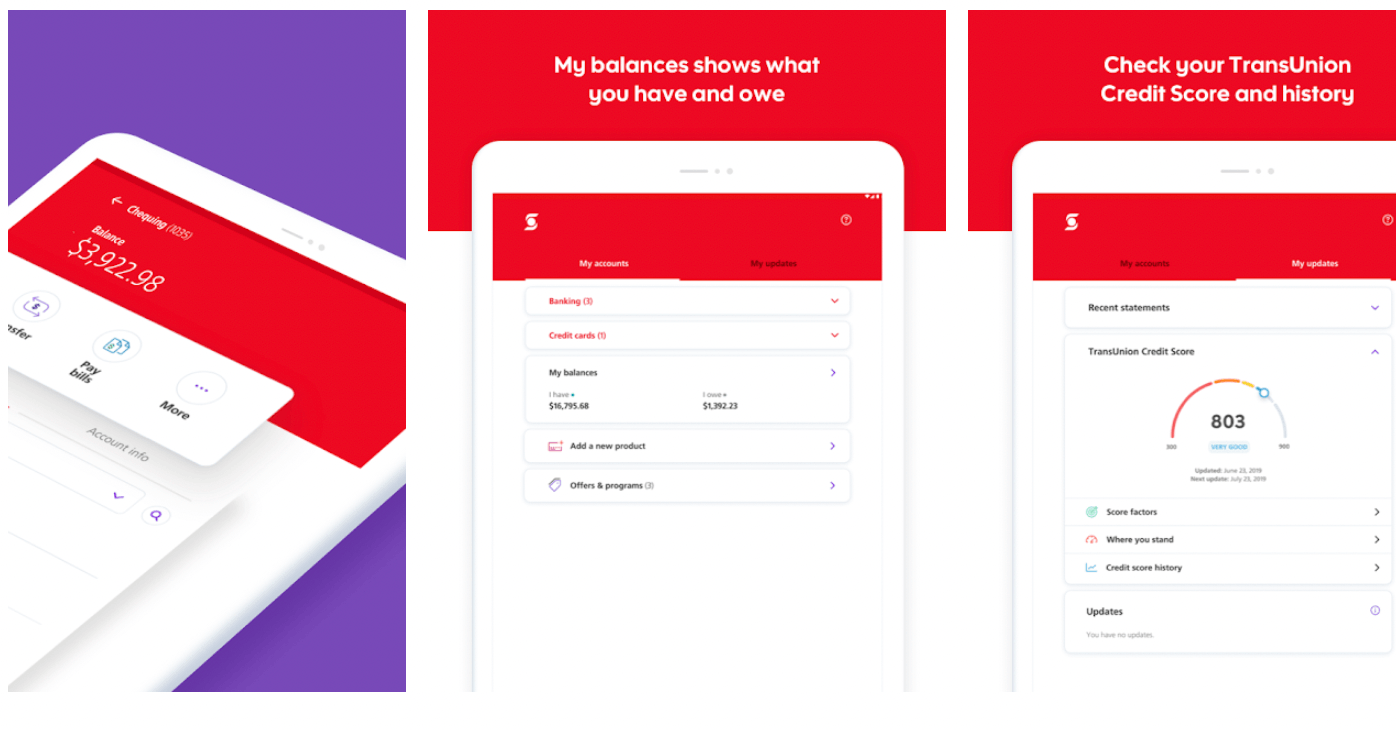 Scotiabank's eStatements are the solution to cluttered papers and bills. Through the app, users can opt to receive their statements electronically, which is quicker, easier to access, and environmentally friendly.
The information collected by the app will be protected accordingly, so there will be no breach of information. The eStatements for the past 24 months can also be printed and downloaded. The app shares statements for the prior seven years.
To sign up on the eStatement service, users need to tap "More" on the home page. Then, tap "Profiles and Settings" and click "Manage Document Delivery." Users must then follow the instructions provided by the app.
Checking Credit Scores
Alongside eStatements, users can opt to avoid printed copies of their credit score as they can view them on the Scotiabank Mobile Banking app. The app reflects the user's financial health.
They can track their monthly score history and check their personal credit report through TransUnion Credit Score. To check the credit score, users can tap the TransUnion Credit Score option on the app anytime.
However, it is necessary to register first on TransUnion Credit Score to review and accept the Terms and Conditions of the service. The bank also provides some tips on how to improve your credit score.
Depositing Cheques at Home
To further provide convenience, Scotiabank Mobile Banking supports depositing cheques even from home. Clients can deposit cheques easily through the app to avoid going to the branch and depositing it in an ATM or with a bank teller.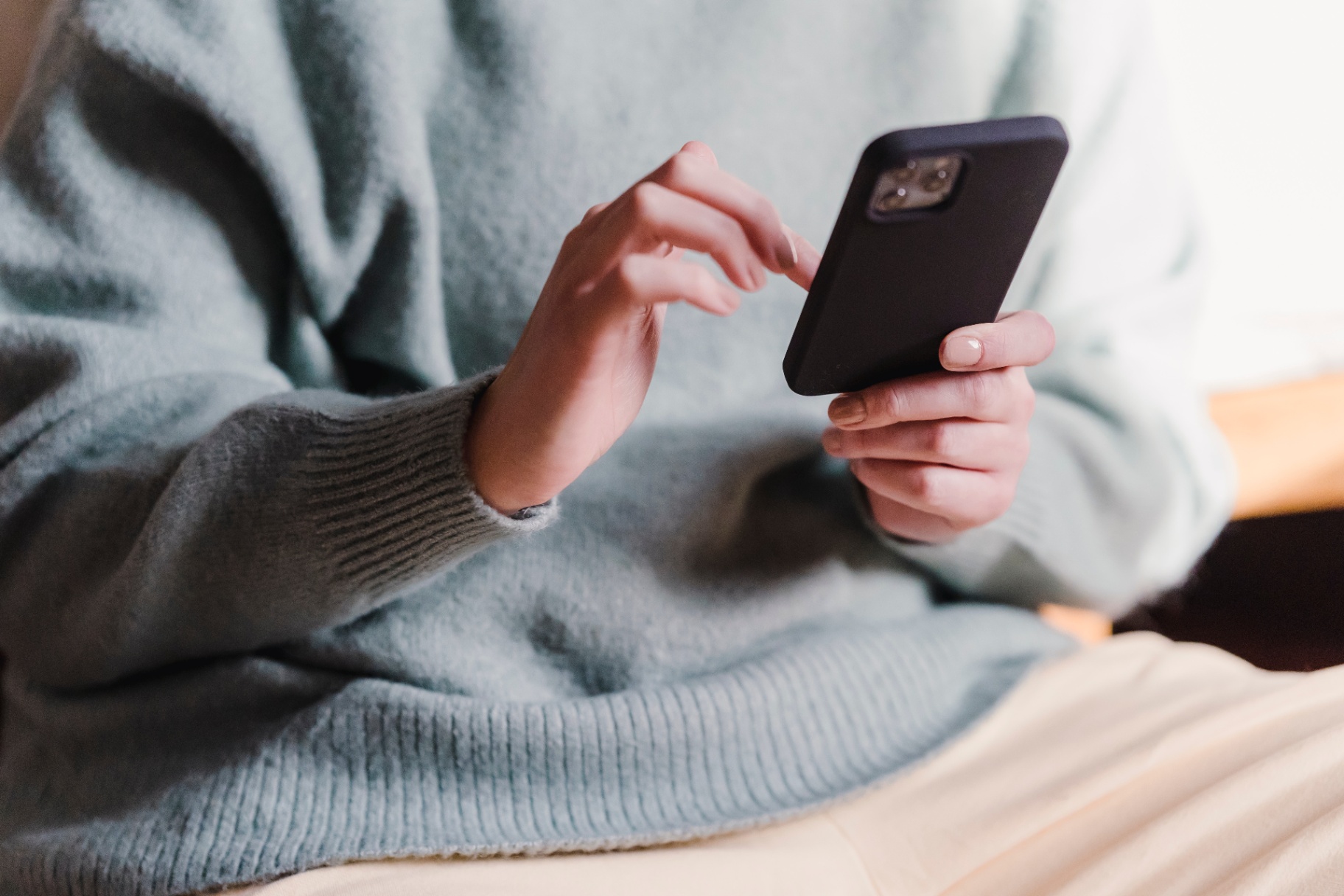 Customers just need to take a photo of the cheque using the app. Users must click the "Transfers" option on the home screen and look for the "Deposit a Cheque" option. Then, they need to select the Scotiabank account they wish to deposit to and provide the intended amount.
The next step is to take a photo of the front and back of the cheque. Finally, slide to process the transaction. Once done, Scotiabank will confirm that the transaction is successful or the deposit has been accepted.
Scotiabank advises clients to write "Deposited" on the front of the cheque after receiving the confirmation. Then, they must keep the cheque for at least five business days, but they must discard them within 120 days.
Managing Information on the App
The Scotiabank Mobile Banking app is a good way to access and manage their finances. Users can easily view their Scotiabank on the apps to review their account balances and transactions.
They may also update their address anytime, automatically reflecting on the bank's records.
Moreover, it is also possible to order cheques online to not have to request them directly from the branch.
Conclusion
Scotiabank provides a convenient and secure way for customers to access the bank services anytime and anywhere through the Scotiabank Mobile Banking app.
Customers can easily pay bills online, transfer money locally and internationally, manage their information, deposit cheques at home, and more.