Wells Fargo is a multinational financial services company with operations in 35 countries, catering to its 70 million customers globally. Even though it has thousands of branches to offer its service, it wants to make its banking and financial services more accessible.
Thus, the banking institution launched its mobile banking app—Wells Fargo Mobile. Through the app, Wells Fargo customers can access banking services anytime and anywhere.
Wells Fargo Mobile users can transfer money, pay bills, deposit checks, and much more. Discover more about Wells Fargo Mobile features and learn how to download the app below.
Get to Know Wells Fargo
Enroll in Wells Fargo Online
Enjoy Secure Mobile Banking
Receive Account Alerts
Transfer Money with Ease
Pay Bills Online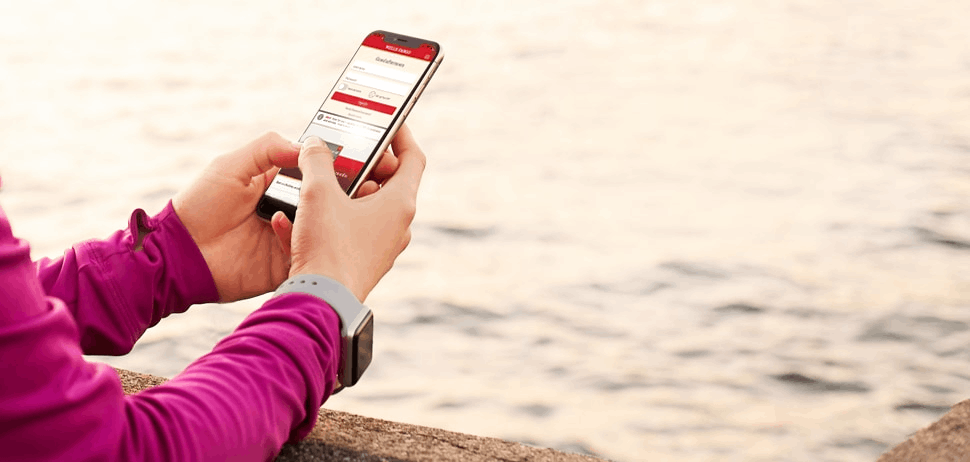 Get to Know Wells Fargo
Wells Fargo & Company is the fourth-largest bank in the United States regarding total assets and one of the biggest bank institutions that hold bank deposits and market capitalization.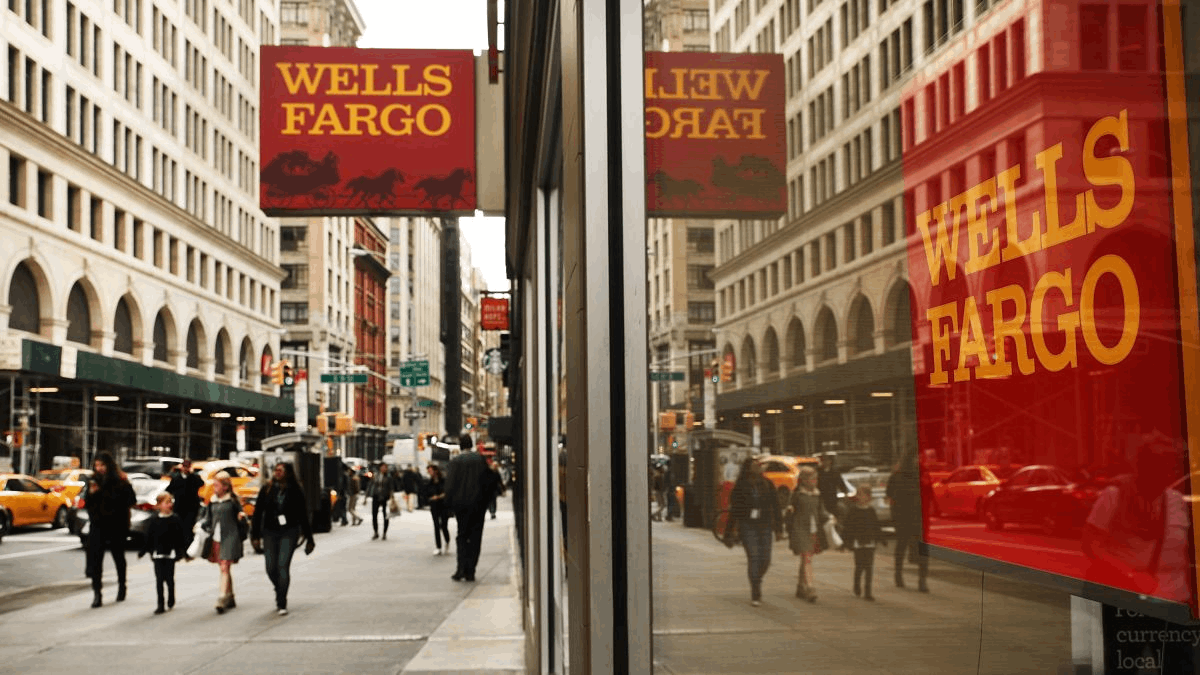 This bank has its operational headquarters in Manhattan, New York, and corporate headquarters in San Francisco, California. Wells Fargo has over 8,050 branches and 13,000 ATMs in different parts of the world.
It has been decades since Wells Fargo started providing financial and banking services, as it was founded in 1852 by Henry Wells and William Fargo. The start-up bank aims to help its customers to manage money, build businesses, and find creative solutions to financial problems.
Wells Fargo is known for its operations and services covering consumer banking and lending as well as wealth and investment management. It also offers customers banking for personal, small business, commercial, corporate, and investment purposes.
Discovering the Wells Fargo Mobile App
Since Wells Fargo caters to millions of customers worldwide, they wanted to make their services more accessible, especially outside the United States. The bank has its operational offices in Dubai, Hong Kong, Singapore, Tokyo, London, India, and the Philippines.
In 2010, Well Fargo launched its mobile banking app to make its services more available and convenient. Wells Fargo ensures that the app is fast, secure, and safe for all banking transactions.
The Wells Fargo app can be downloaded for free on both the Google Play Store and the Apple App Store. The app must be installed on Android 7.0 or later and iOS 14.0 or later.
Enroll in Wells Fargo Online
Upon installing the Wells Fargo Mobile app, users can sign in to their Wells Fargo Online account. They need to provide their registered username and password to proceed to the app.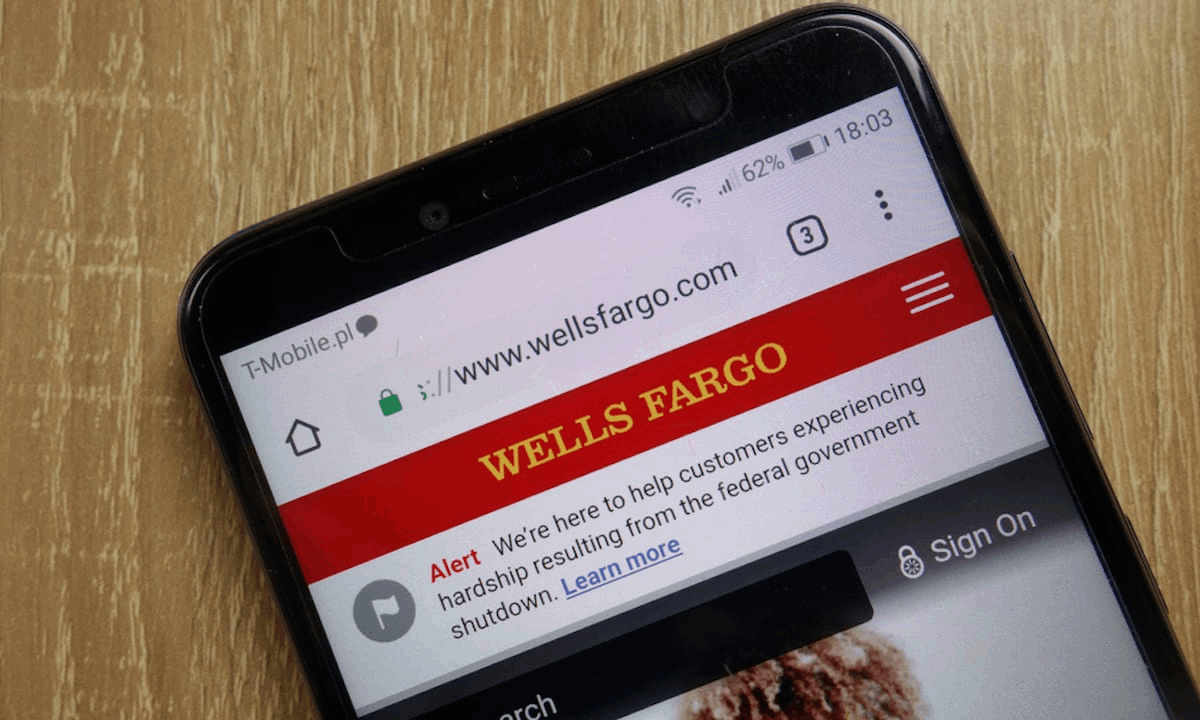 New users can also enroll in Wells Fargo Online account by clicking the three-line menu on the upper right corner of the screen. Then, the customers need to provide their Social Security Number or Tax ID number for identification.
Users will also be required to enter their card, loan, or account number. Wells Fargo will then verify the user's identity if their provided information matches their records. The app also does other verification methods, like sending PINs.
Once their identity is verified, users can now create their Wells Fargo Online username and password. The app will also ask for a language preference. Once the user clicks the "Continue" button, Wells Fargo will confirm the account setup by asking them to sign in using their registered username and password.
Retrieving a Wells Fargo Online Account
Old Wells Fargo Online users, who forgot their accounts, can retrieve lost accounts by choosing whether they want to create a new password or find their username. Creating a new password works for those who forgot their passwords. The app will ask for their username and Social Security Number.
Meanwhile, users, who forget their username, can sign in using their Social Security Number or Tax Identification Number and password. Upon signing in, the user can set a new username to remember it.
Enjoy Secure Mobile Banking
There is also a Security Center option for users to be informed how they can protect their identity and privacy online. There are tips on how to spot scams. Users may also report fraud and explore the other security options that Wells Fargo Mobile offers.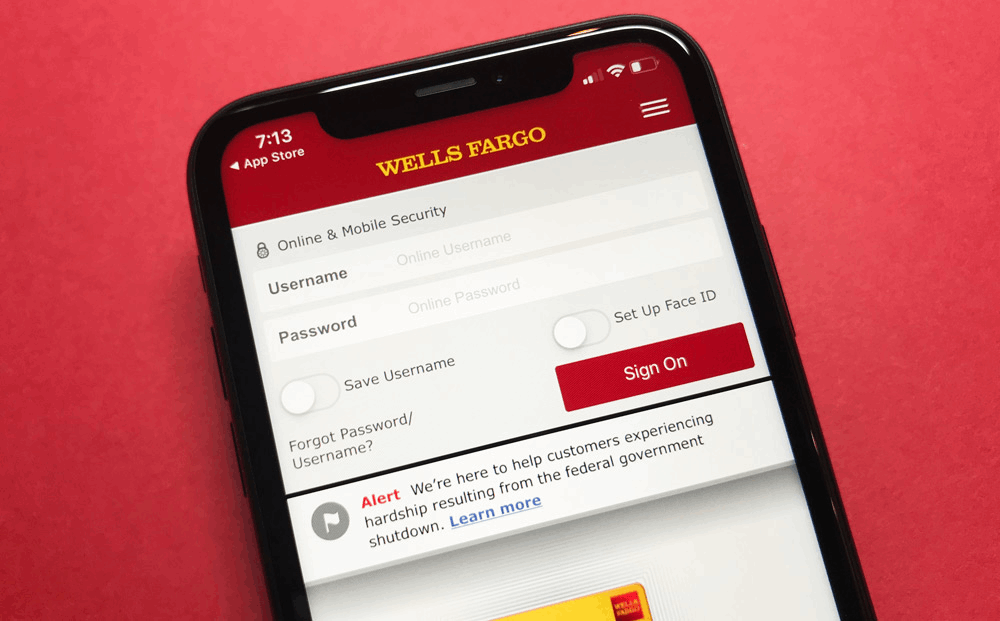 Wells Fargo Mobile promises to protect its users by providing 24/7 fraud monitoring. It also has encryption and browser requirements so that other people cannot track their transactions on the app as they are well-protected.
The app also signs off users automatically so that others cannot open the account linked on Wells Fargo Mobile. This is also great when a device is stolen or misplaced. Users will not worry that other people might access their Wells Fargo account through the app.
Aside from the unique username and password to sign in on the app, Wells Fargo Mobile intensifies its security features by integrating what Android and Apple devices offer. Users can enable among the following: Face ID, Touch ID, Android Biometric Sign-on, or Android Fingerprint.
Managing Accounts
Wells Fargo Mobile users can access their accounts anytime and anywhere through the app. They can manage their money by getting an overview of their accounts like their balance, rewards, credit score, and much more.
The app supports multiple accounts linked to the users' profiles. Upon enrolling, users need to identify which Wells Fargo accounts they want to link or enroll to the account they are creating.
Users can also switch the account being displayed on the app's home page. Wells Fargo Mobile is also known for its user-friendly interface.
Receive Account Alerts
One of the ways to manage the account on the app is by keeping track of every transaction being done. In this case, users will not miss any due date or changes on their account balances. For this, Wells Fargo Mobiles offers the Account Alerts feature.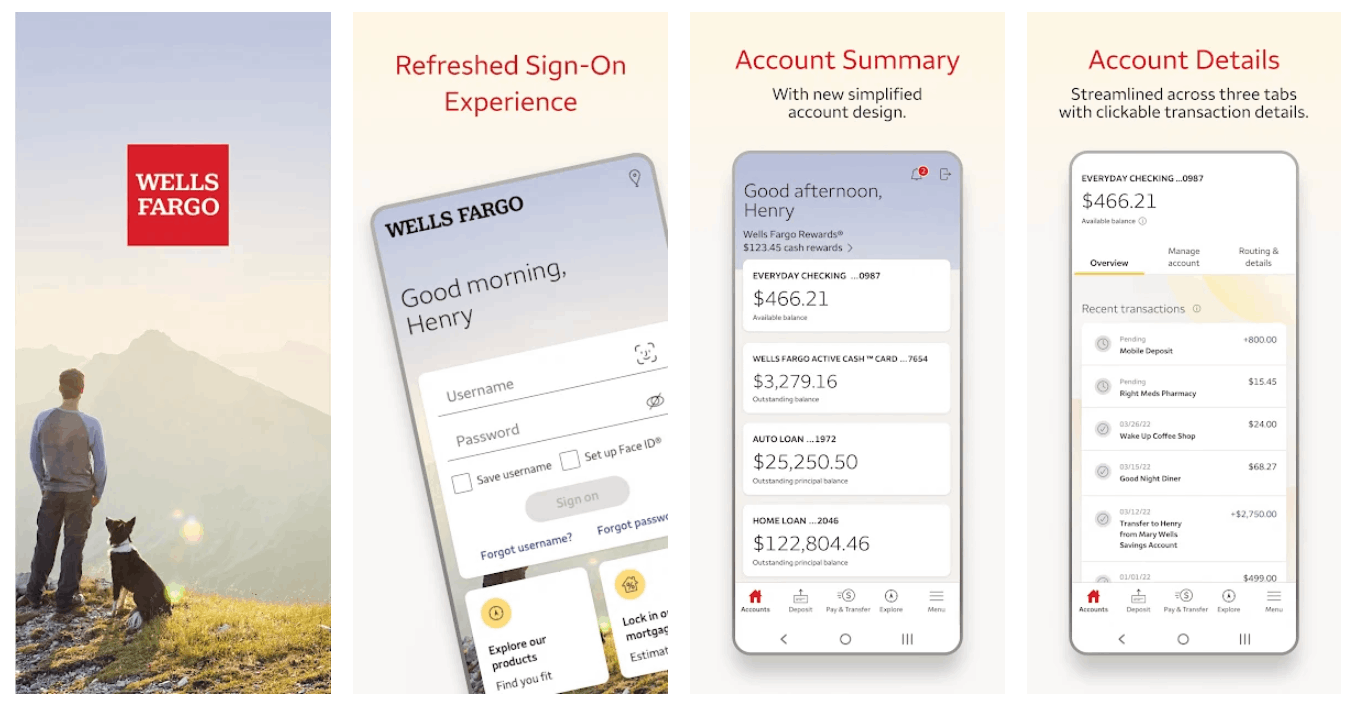 With this feature, the app will send notification alerts to the users whenever there are changes and transactions on their accounts. According to its users, Account Alerts is greatly helpful in monitoring balances and activity.
Users can avoid late fees and overdrafts because Wells Fargo Mobile notifies them whenever they have a low account balance, recent deposits, and upcoming payments due.
Accounts alerts can also help them protect their online access when setting up additional security alerts. The app provides notifications whenever an important sign-on-related activity has been detected.
Customizing Account Alerts
The app asks its users to ensure that the notifications are sent to the correct device or email by updating their contact information to receive the alerts.
It is also possible to customize the Account Alerts based on their preferences. They can choose among the account activities they want to receive notifications such as deposits, payments, low account balance, suspicious activities, or others.
Users can also set Wells Fargo Mobile to send alerts through email, text message, or push notifications.
Transfer Money with Ease
To make its services available at the fingertips of its customers, Wells Fargo offers online transfers and payments through the app. Users do not need to go to branches to manage their money in their accounts or make necessary payments.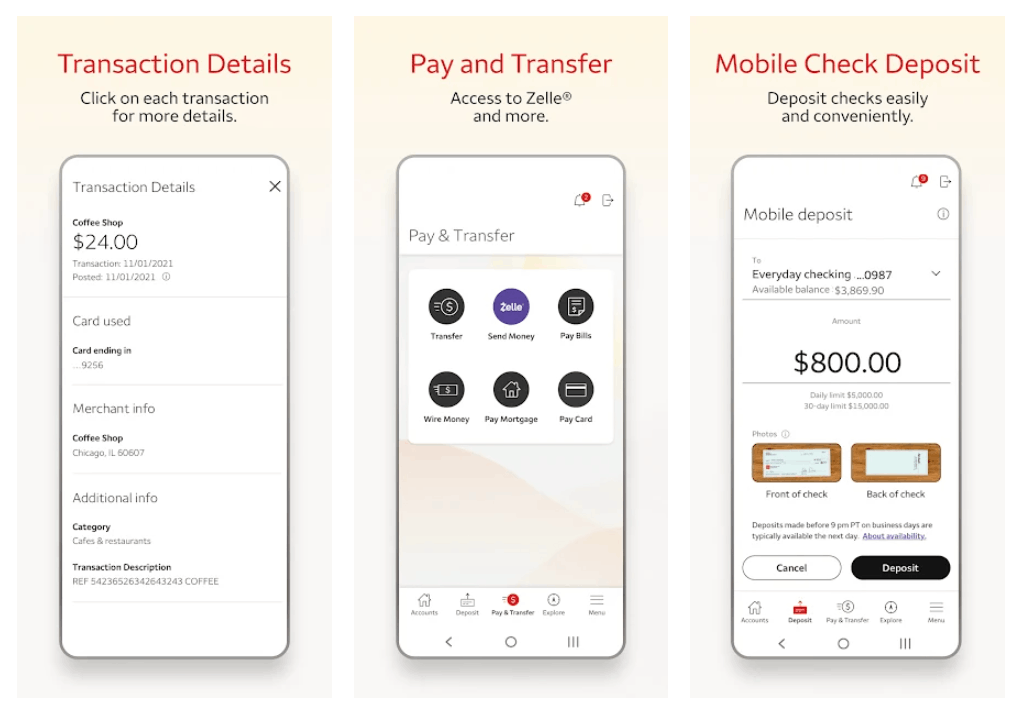 Through the app, users can easily transfer money between their accounts instantly. It is also possible to set up automatic recurring transfers to their Wells Fargo savings account. With this, Wells Fargo Mobile users can watch their balance grow.
Wells Fargo Mobile also supports transferring money to other US financial institutions, wherein the transaction may take three to five business days. Some transactions may also require a minimum transfer fee set by these financial institutions.
Users may also transfer money to their credit and loan accounts to not miss any due date. They can easily fund payments from their Wells Fargo account to other US banks.
Wiring Money
Aside from transferring money from Wells Fargo accounts to other banks, the app also offers a money wiring feature. Users can enjoy the Wells Fargo Online Wires to send money to any personal or business account in over 200 countries in US dollars or foreign currency.
Wells Fargo Online Wires are also fast as Wells Fargo can successfully process the transfer within the same business day if it is done on or before 2:00 P.M. Pacific Time. If not, the transfer will be processed by Wells Fargo the next business day.
Wells Fargo Mobile provides the users' transaction history with Wells Fargo Online Wires. The app also saves the recipients' information so that users do not have to provide the recipients' information once again.
Pay Bills Online
One of the most used features of Wells Fargo Mobile is bill payment. The app supports paying bills online to provide convenience to its users as they do not have to write on checks or go to the actual store or branch.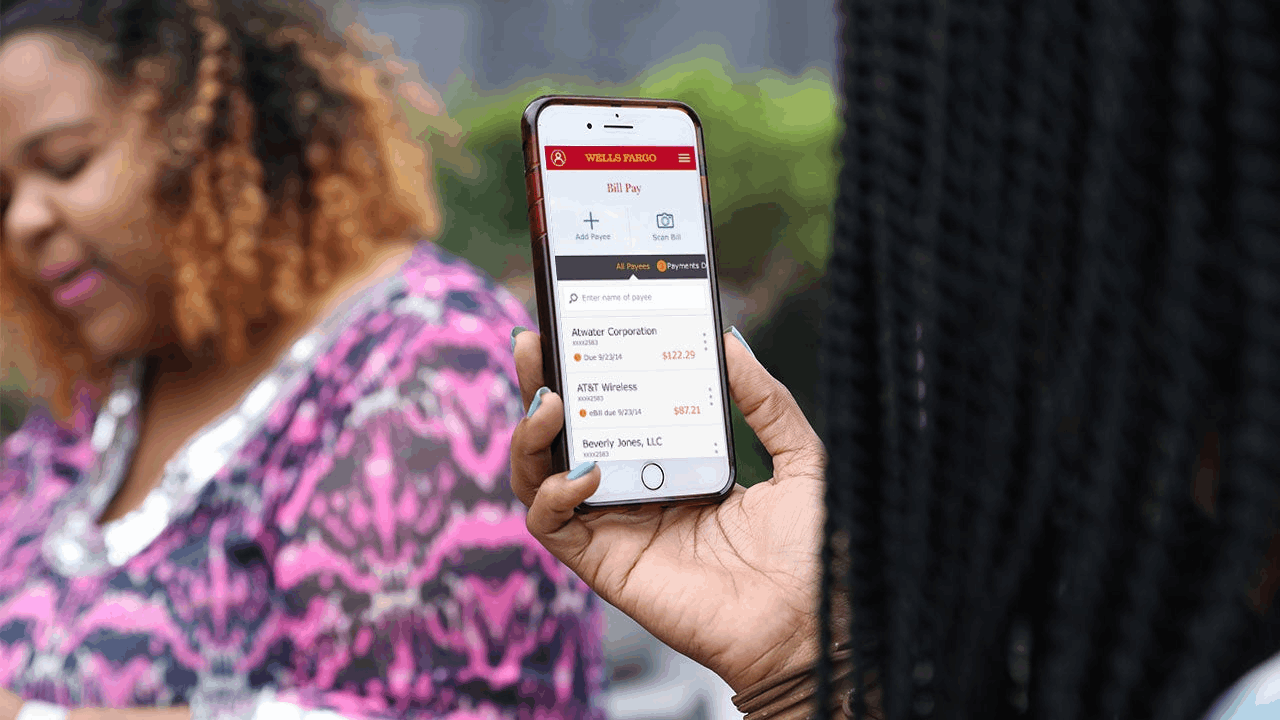 Users just need to set up the bill, which includes the recipient's information and the amount. Wells Fargo Mobile allows users to view their payment history to know what they already paid for, who they paid, and when the payment was made.
Moreover, users can set a schedule to pay bills, which works best for credits and loans. BY doing this, users will not miss any due dates or incur penalties.
Wells Fargo guarantees that the payments will be sent successfully as scheduled. Users will receive an email confirming that every payment has been made.
Depositing Checks Online
Through Wells Fargo Online, users can now deposit checks directly into their savings or checking accounts, even from home. Users just need to take a photo of the front and back of the check using the app.
The Wells Fargo Mobile will automatically detect if the information provided on the check is clear. Users will get a confirmation once the deposit is received, and they can immediately check if the money was added accordingly to their account.
Conclusion
The Wells Fargo Mobile app lets users experience fast and secure mobile banking through its features and security measures.
Wells Fargo Mobile users can easily transfer money across banks, wire money to anyone anywhere in the world, pay bills, and make deposits online. If you are a Wells Fargo customer, download this mobile banking app today.