If you are a Kohl's customer you are missing out if you don't have the Kohl's shopping app on your mobile. With the app, you get online shopping deals, discounts, and rewards and an easy way to manage your Kohl's account while on the go.
The Kohl's app is packed with features to help you find the best deals, manage your payments easily, and browse for products, either online or in-store. As this app represents more than 50% of all digital traffic at Kohl's, you can rest assured that the app provides a smooth and seamless mobile experience and is very reliable.
The app makes it extremely easy to choose your mode of shopping, whether it's by having your purchases delivered directly to your home, or arranging pick-up at a nearby store. To get more information about this efficient app, read on.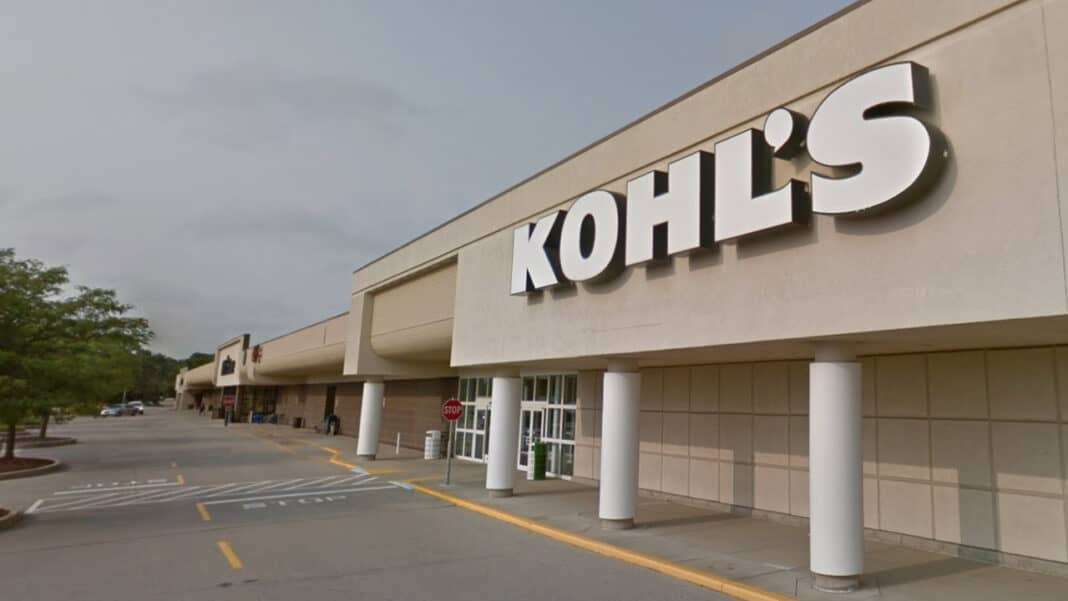 About the Kohl's App
The Kohl's app is designed with the emphasis on engaging customers where they are – in the store, at home, or on the go. A key aim is to create an easy shopping experience for busy families. The company has put a lot of effort into the development of their mobile app to ensure that customers always experience the same expansive product selections and incredible savings they are used to in Kohl's outlets.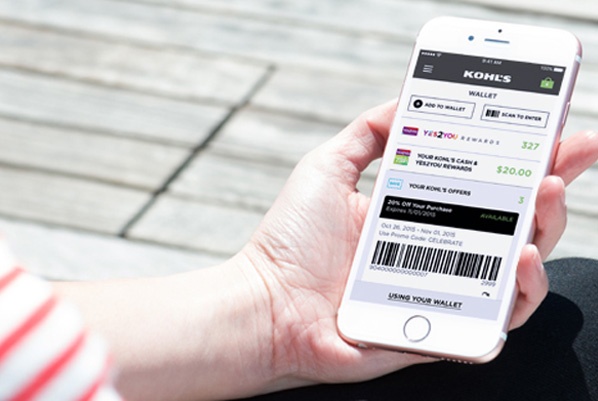 The app is built on three pillars. The first pillar is Kohl's Rewards Program, the second pillar is their simplified Kohl's Savings Program, and the third and most important pillar, is to provide convenient buying experiences to everyone. Since launching their mobile app, Kohl's has continued improving their platform, both for mobile and tablet.
During the past years, Kohl's has invested $1 billion supporting its new IT strategy. Kohl's plans to continue investing in innovation and even further digital transformation.
The app offers a world-class Savings Wallet within the app which enables customers to see their savings in real-time. The app allows customers to browse and shop by category. Rewards can easily be redeemed as Kohl's Cash, with offers conveniently scanned to the mobile Wallet to be used later.
How to Download and Get Set-Up
You can find links to download the Kohl's app on their website, or app stores on your smart devices. For Android phones, the app is available in the Google Play Store. To download it, tap on the Google Play icon on your phone, and when it has opened, type "Kohl's" in the search line. Click on "Kohl's app" in the drop-down list. The app will be downloaded onto your phone. To install and get started follow the prompts that will appear on your phone's screen.
If you are using a device like an iPhone, the app is available for iOS mobile devices in the App Store. To download from the App Store, tap on the App Store icon. It is the blue icon with a white "A" in a circle on your home screen. Type "Kohl's" into the search bar. Tap "Get" and then "Install". The app will now download to your device. Follow the prompts to get started.
To use the app after downloading, first you have to create a Kohls.com shopping account in the app. It's very easy: simply tap the menu icon, then tap "Account", and then tap "Create an Account", and enter the requested information. From here you can also sign up for the Kohl's Rewards Program to link your rewards info to your Kohls.com shopping account.
Main Feature of the Kohl's App
One of the main features users love is the Kohl's Wallet program. This feature offers rewards and coupons all in one convenient place: your mobile device. You can also use the app to shop online or in-store. In the shop, you can use the app as a price scanner, and when you are on the move, you can browse available deals. When you can't find what you're looking for in the store, you can buy it on the app while you're in-store and it will get shipped to you free of charge.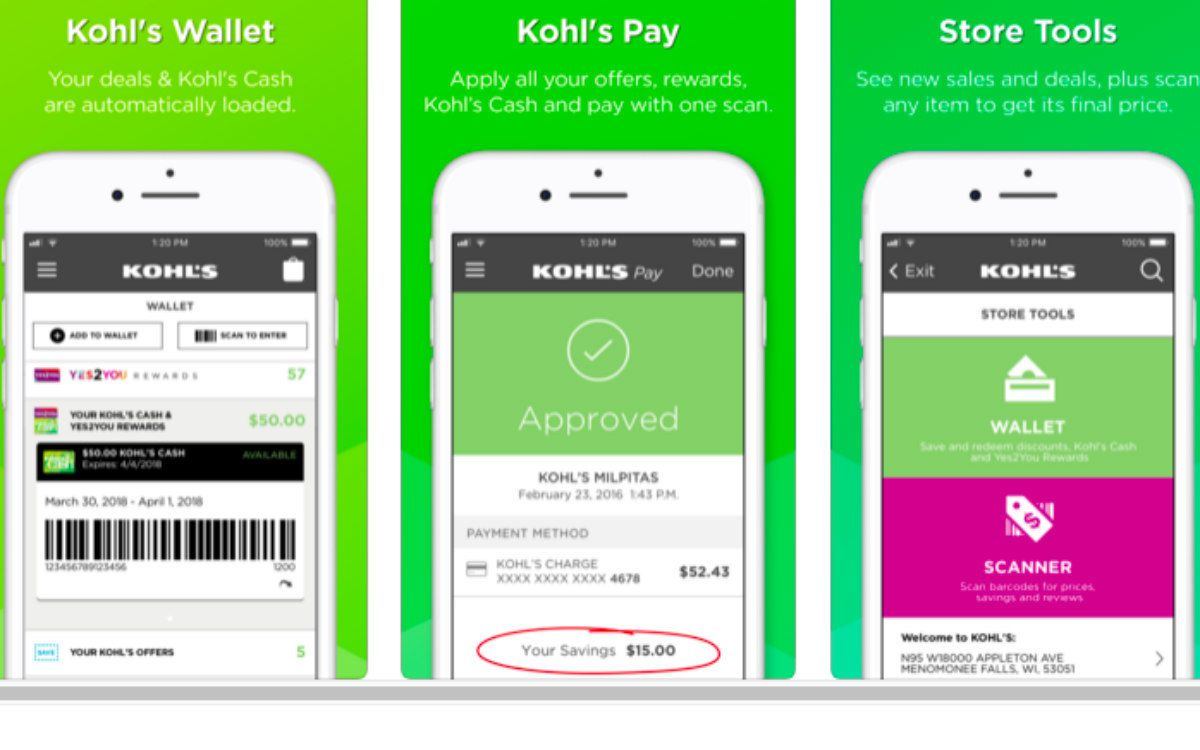 The app also offers a one-stop and simple checkout procedure via its Kohl's Pay feature. All your offers and Kohl's Cash can be loaded onto one QR code. A feature loved by the app's users is that you get shopping deals on everything. These include products for beauty, home, clothing, shoes, furniture, electronics and much more.
The rewards have expiry dates, but the app will always remind you in time when expiring rewards are lurking.
You'll never miss a special deal again. The app even makes the use of your Kohl's Card easier. With the app you are always signed in, allowing you to quickly and easily check your Kohl's card balance and make payments.
More Features
You don't have to worry about adding saving offers to your Kohl's Wallet. Saving offers are automatically put into the Wallet together with cash earned with Kohl's Cash. The app helps you save on all your purchases without you having to do anything. The app also enables you to manage your rewards in one place. The Wallet feature works like a bank account for your Kohl's Cash and Kohl's Rewards. Although Kohl's Cash can't be exchanged for actual cash you use it instead like a coupon for your purchases.
Another feature is that you can return purchases and you will not lose any Kohl's Cash that was used when purchasing it. When you return a product that you originally used Kohl's Cash on, you will receive back all the Kohl's Cash used for the purchase, enabling you to use it on a new purchase.
You can add offers and Kohl's Cash without using the barcode by just tapping the "Add to Wallet" button on the top left corner and entering the barcode number or promo code manually. This is a very handy feature if the code has trouble scanning.
How to Use the Kohl's App
One way to use the app is for contactless pickup. Buy the products with your phone by using the app. Then, after 2 hours, drive to the outlet, open your vehicle's trunk, put your purchases into the trunk, and drive home.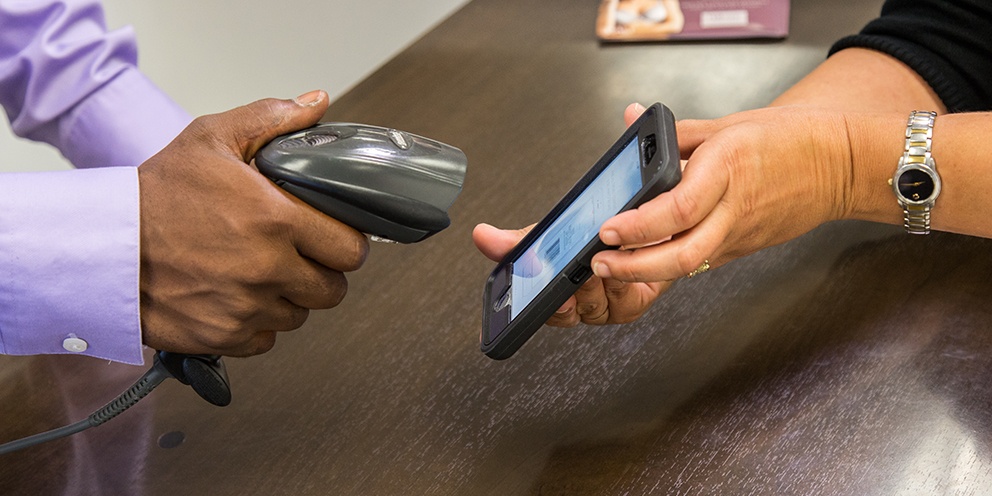 To pay for your Kohl's products in-store is just as easy if you use the Kohl's Pay Program via the app. By paying with your mobile you save-and-pay when shopping in-store. The app quickly selects all your offers, rewards and Kohl's Cash and applies them with one scan at the checkout.
To get started with the contactless payment, open the Kohl's app and tap "Kohl's Pay" in the menu. Select what you want to pay from the Kohl's Wallet and provide the QR code on your device for the associate to scan. If there are any offers in your Wallet they will automatically be applied to your purchase by the app.
You automatically earn Kohl's Cash in stores, online, and at a kiosk during specific promotion dates on the actual amount spent after all discounts and offers are applied and before tax and shipping are added. Kohl's Cash is only awarded when purchasing merchandise. Though you would not earn Kohl's Cash for the purchase of a Kohl's gift card, you may earn Kohl's Cash when redeeming a gift card. Kohl's Cash can be used in conjunction with other discounts and offers via the app.
Tips for Using the App
Don't forget to check your Kohl's Cash and Rewards balance regularly to see when it's available to spend or when it's about to expire. By regularly checking, you will be able to use your Kohl's Cash before the expiry date. Remember, you can also use your Kohl's Cash until 11:59 PM CST (Central Standard Time) on the last day of the redemption period.
Just keep in mind that Kohl's Cash is not valid on the purchase of Kohl's Cares merchandise, charitable items, or gift cards. You also can't use Kohl's Cash to pay your Kohl's Charge balance.
Use the Snap-and-Shop feature when searching for products. You activate this feature by tapping on the camera icon with the words "Snap & Shop." This tool allows you to take a picture of any product to find similar products inside the app.
Conclusion
The Kohl's app makes very easy to not only shop both online and in store, but allows you to take advantage of a broad range of discounts and deals, while earning rewards easily in the process. The app offers flexibility, letting you organize curbside pick-up of online orders easily, or have them delivered directly to your home.
Download the Kohl's app today and discover their huge range of fantastic products. From beauty to furniture, fashion and toys, you'll be sure to find something you love at an awesome price!