You are not boring so your social media profile shouldn't be either! This is where having a cool avatar comes into practice. While the word 'avatar' may have different meanings in different contexts, I am talking about the cartoon version of you on social media profiles.
If you use Snapchat on a daily basis, you might be familiar with the uses of an avatar in your profile. In this article, I have compiled a list of the 10 most downloaded avatar apps that will help you create an avatar for Instagram stories, WhatsApp statuses, Snapchat profiles, and more.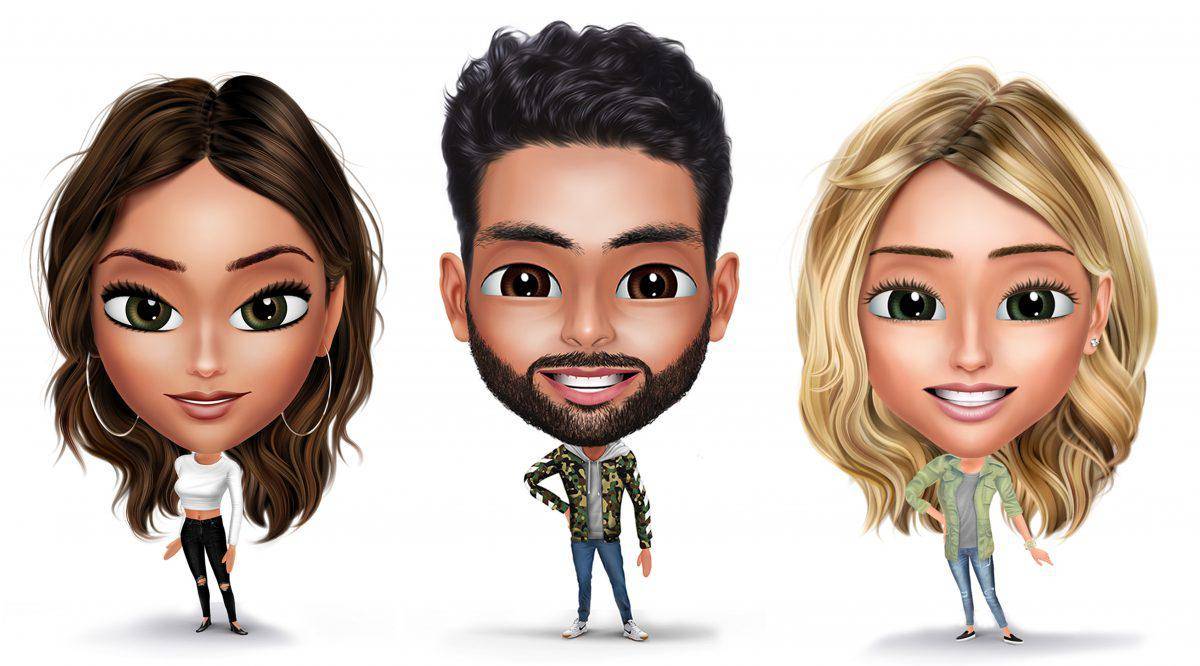 Bitmoji – For Your Snap Streak
Bitmoji is the top avatar creator app with over 100 million downloads on the Google Play Store. It's app on the Apple App Store has 4.1 stars out of 5, attributing to the app's successful performance and its ever-increasing user base, especially among youngsters.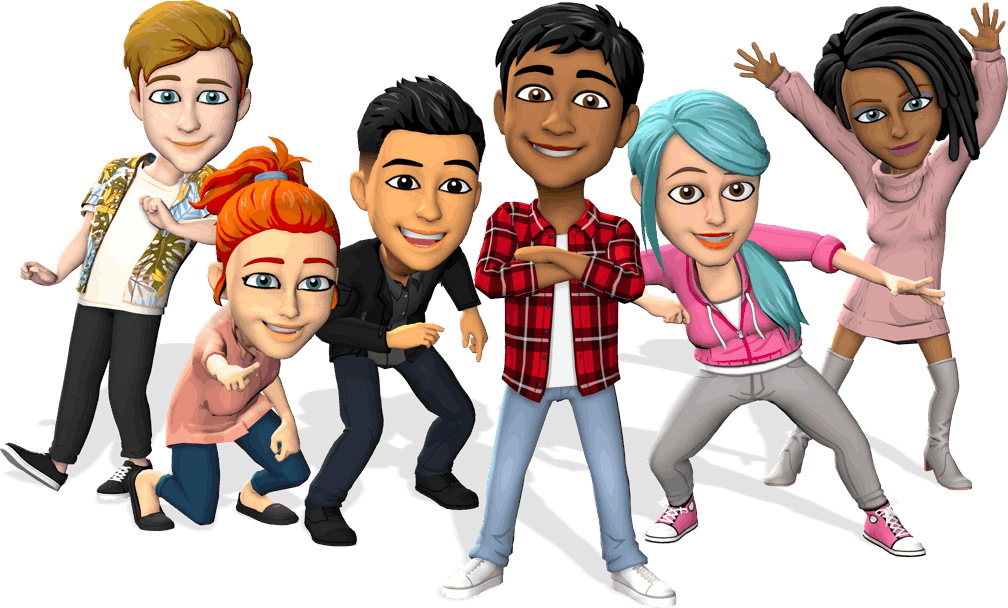 What makes Bitmoji so special is its capability to make the avatars express real-life emotions. You can find the perfect avatar for every emotion that you feel: laughing, crying, happy, etc. You can customize your avatar's look with fashionable clothes, hairstyles, and even lip shades.
The application has a huge collection of stickers, all of which feature you and related expressions which are generally used by Snapchat users the most. You can create your Bitmoji using any of your photos or you can take a selfie and then create a Bitmoji out of it.
Cartoon Maker – For a New You!
The easy-to-use Cartoon Maker app is loaded with tons of fun stickers, that allow you to create a cartoon avatar. You can even change their hair and eye color according to your will. Use this app to draw anime, cartoons, and avatars in a creative way.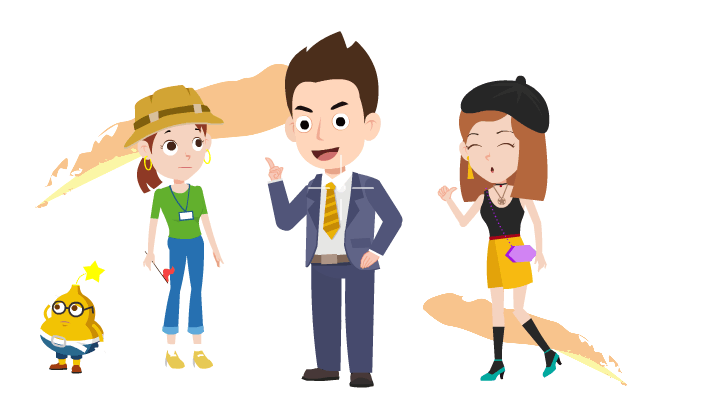 To use the Cartoon Maker, first, choose a face shape, then a skin tone, and after that improvise additional details like hair color, length, type, style, jaw shape, eyebrows, and so on. It lets you recreate an impressive cartoon character with customizable facial features.
Both Android and iOS users can create their own avatars by downloading the app from the Google Play Store and the Apple App Store. The free anime, cartoon, and avatar creator app provides endless possibilities for generating comic characters for fun and entertainment while texting.
MojiPop – For an Avatar Chat Experience
You can add a pinch of humor with MojiPop avatar emojis while texting your friends and family. With just two taps in the MojiPop app, you can create your avatar. First, take a selfie, and then select from the amazing stickers that MojiPop offers.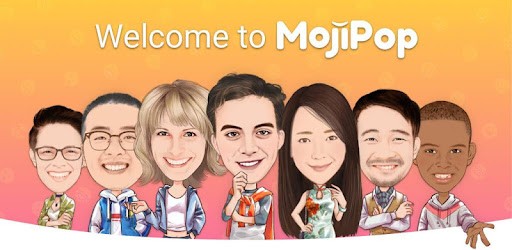 These animated stickers look just like you and bridge the gap between conversations through reactions that can't be expressed through text messages. The advanced face recognition feature makes the stickers look very alive and similar to you.
Other than free stickers, there are a lot of other features that come with MojiPop's payment subscriptions. Its monthly costs sum up to nearly $4.99, whereas MojiPop VIP annual subscription for 1 year costs $29.99. Download it from the Apple App Store or the Google Play Store.
SuperMe: Cartoon Avatar Maker- For Super Awesome Avatars
Enhance your creative inspiration with an exclusive cute cartoon style on your social media. Not only can you customize avatars for Facebook and Instagram using the SuperMe: Cartoon Avatar Maker but you can create YouTube logos and is business brand logos as well.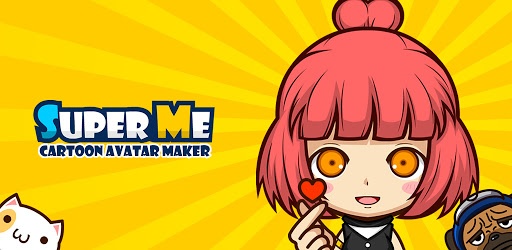 SuperMe's variety of features allows you to express different emotions with different shapes of eyebrows, eyes, and mouth. The skin color, options, hair textures, and various accessories like hats, glasses, hairpins, clothing, etc keep your personal avatar distinctive and appealing.
Save and share avatars through email, SMS, social media apps, and Bluetooth. Mysterious treasure chests and adventure team games let you explore the app even further. The app is free to download on both the Google Play Store and the Apple App Store but contains in-app purchases.
Avatoon- For Tuning in the Best Avatars
Chatting with friends, collecting followers, and upgrading your image with a colorful cartoon character avatar is a great idea. Avatoon's impactful photo editing tools let you easily manifest the art of creating personalized avatars just like you.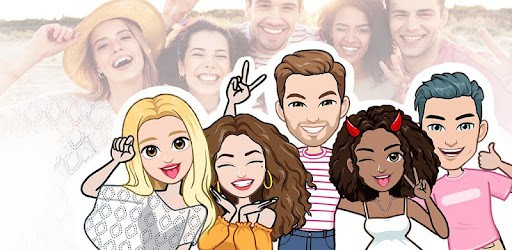 You can create quick little cute emojis that convey messages better through cartoon avatars. Avatoon offers tons of customizable options from hairs to eyes, clothes to shoes, among many other options to make your avatar look flawless.
It has a facial recognition feature that detects your face automatically and creates an avatar for you. Download it from the Google Play Store and the Apple App Store with no additional charges. Yes, Avatoon is completely free to download.
Styledoll: 3D Avatar Maker- For an Avatar Just Like You
Imagine your own special kind of avatar style and the Styledoll app will dress up the same and strike poses that you want. Styledoll lets you customize your face, hair, and opens up over 2,000 options for beautiful dresses and wonderful accessories. You can mix and match nearly 2,000 dress items within the application.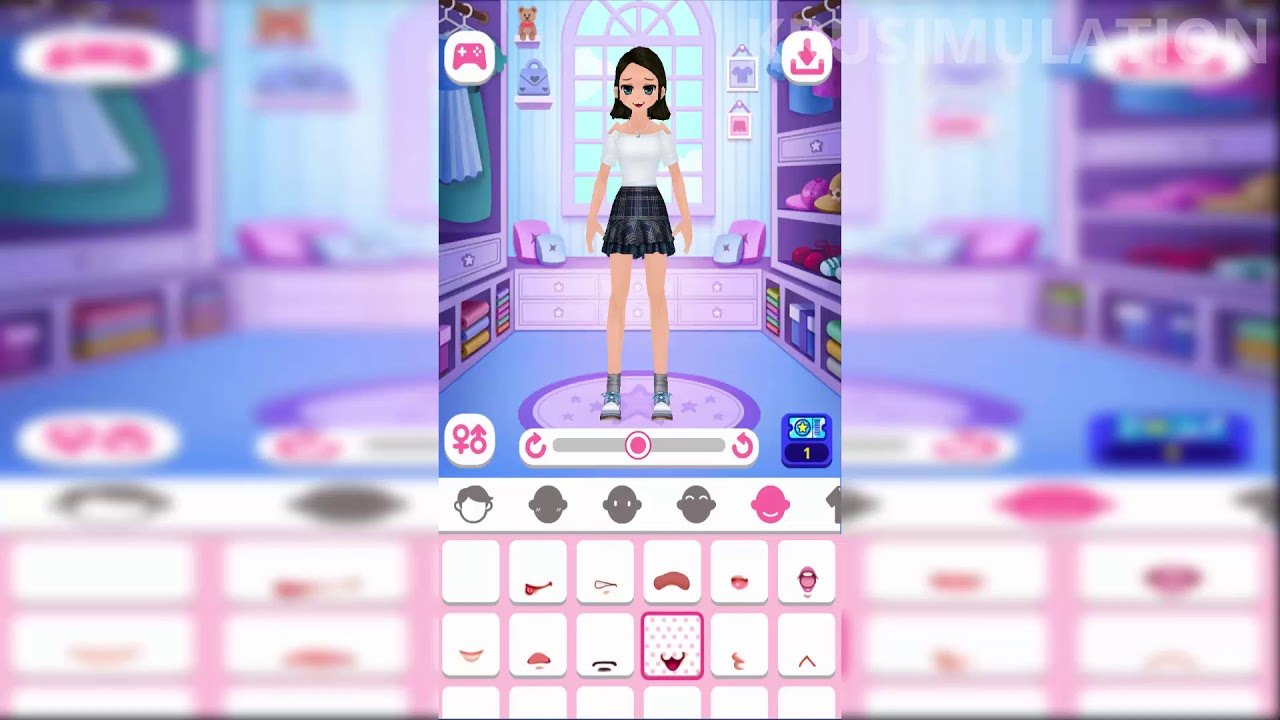 Apart from these, there are backgrounds, stickers, and dialogue bubbles that help your avatar to show reactions you can't otherwise express while chatting. You can even post multiple avatars together and create imaginary situations.
You can create random scenes like avatars going out for a drive, lovers walking hand-in-hand, in full 3D. Styledoll can be accessed on Android and iOS devices by downloading it from the Google App Store and the Apple App Store for free. In-app purchases range from $0.99 to $4.99.
MomentCam Cartoon and Stickers- An Avatar For Every Moment
With MomentCam you can create funny cartoons, avatars, caricatures and introduce a lot more sticker drama into your social life. The database of the app contains backgrounds that are updated on every occasion, and for different regions and cultures.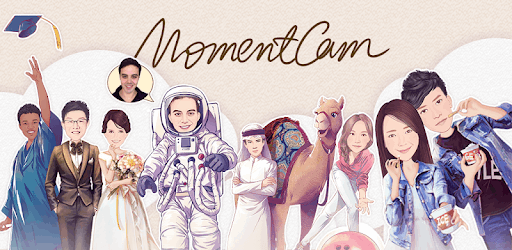 You can color, share, and explore your caricatures and avatars on social media apps like Facebook, Twitter, Instagram, and WeChat. MomentCam also enables you to create your own personalized emoticons, with candid gestures that light up conversations.
The app offers activities through which you can win prizes by sharing your creativity with friends and family members. To experience the funny emoticons and avatars while talking visit the Google Play Store and the Apple App Store to download the app.
Cartoon Avatar Photo Maker – For Creating the Best Avatars
Cartoon Avatar Photo Maker is a free app to edit your avatar photos. There are multiple categories for editing which include head portrait photos, profile pictures, and many other adornments for you to choose from.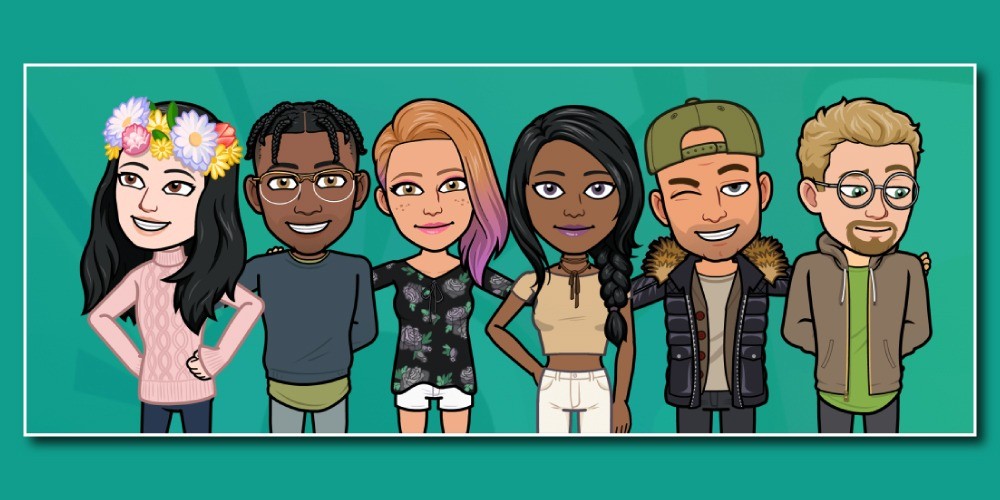 It contains different categories with extensive editing options that convey a wide range of styles. For eyes, there are different types of cartoonish fashion glasses. Whereas the mouth has various expressions including fangs, beards, moustaches and more.
There are accessories like hats and wigs that make avatars look cool along with ranging hairstyle choices. Apart from it, the colorful and lovely Text and Paint features are cherries on top. You can even share it with your friends via Facebook, Twitter, WhatsApp, Line, WeChat, kakapo, etc.
Toon Me: Cartoon Yourself – For TOONtastic Avatars
Turning your beautiful memories into funny cartoons has become a possible mission for anyone with the Toon Me app, available both on the Google Play Store and the Apple App Store. Expand your creative boundaries with the variety of styles the app has to help you stand out.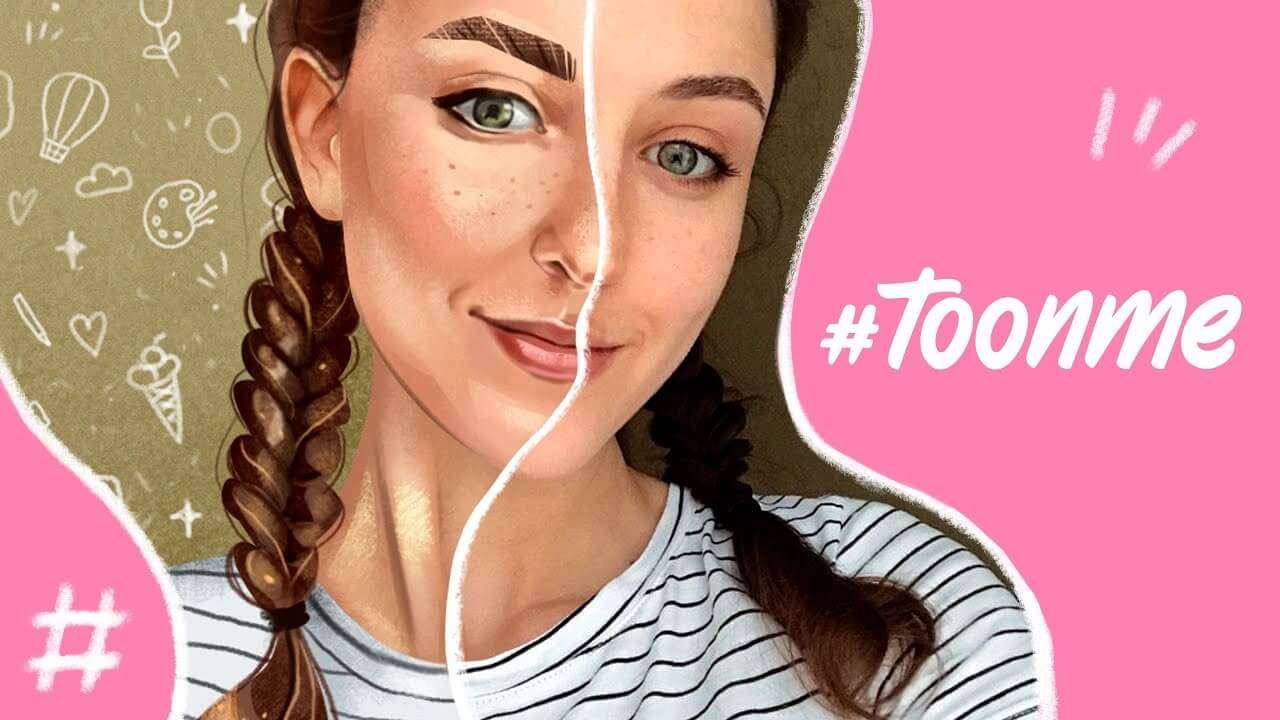 The AI-driven algorithm of the ToonMe app generates portraits that can be compared to handmade quality drawings. This makes it a go-to app for all non-artists out there who idealize handmade creative art. Just take or upload a selfie and the app is ready to make your cartoon self.
Within no time, you get a TOON-tastic avatar of yourself at your fingertips. You might have come across the #ToonMe challenge which has been trending on Instagram for quite a while. Though it was initially aimed at digital artists, it became popular amongst non-digital artists looking to add some excitement to their selfies.
The Bottom Line
These days avatars are preferred more than emoticons and stickers because they are able to express your unique individuality in a creative way. A lot of influencers and bloggers promote avatars as their profile pictures or through stories. Because of this, avatar apps are having their time in the limelight.
They are considered as a replica of you in the virtual world. Their impression is just like yours in a more cute and candid way. So, get started with this above-mentioned avatar making apps to make yours today and present a personalized, customized digital version of yourself to the wide world online.