I love savings, especially when grocery shopping, and more often than not, it used to take a lot of effort for me to find deals and discounts.
I used to flip through multiple grocery ads just to take note of every on-sale product from each store for a specific time. Thankfully, I discovered Flipp, a shopping app that brings me the best savings and deals.
Below, I will detail my experience using the Flip app. Continue reading if you want to find deals from over 2,000 stores and save money on groceries and other household essentials.
Save Money on Groceries and Essentials with Flipp
Getting Started with the Flipp App
Browse Tab – Browse Stores and Deals
Coupons Tab – Loyalty and Additional Coupons
Search Tab – Search for Products and Promos
Lists Tab – Shopping and Watch Lists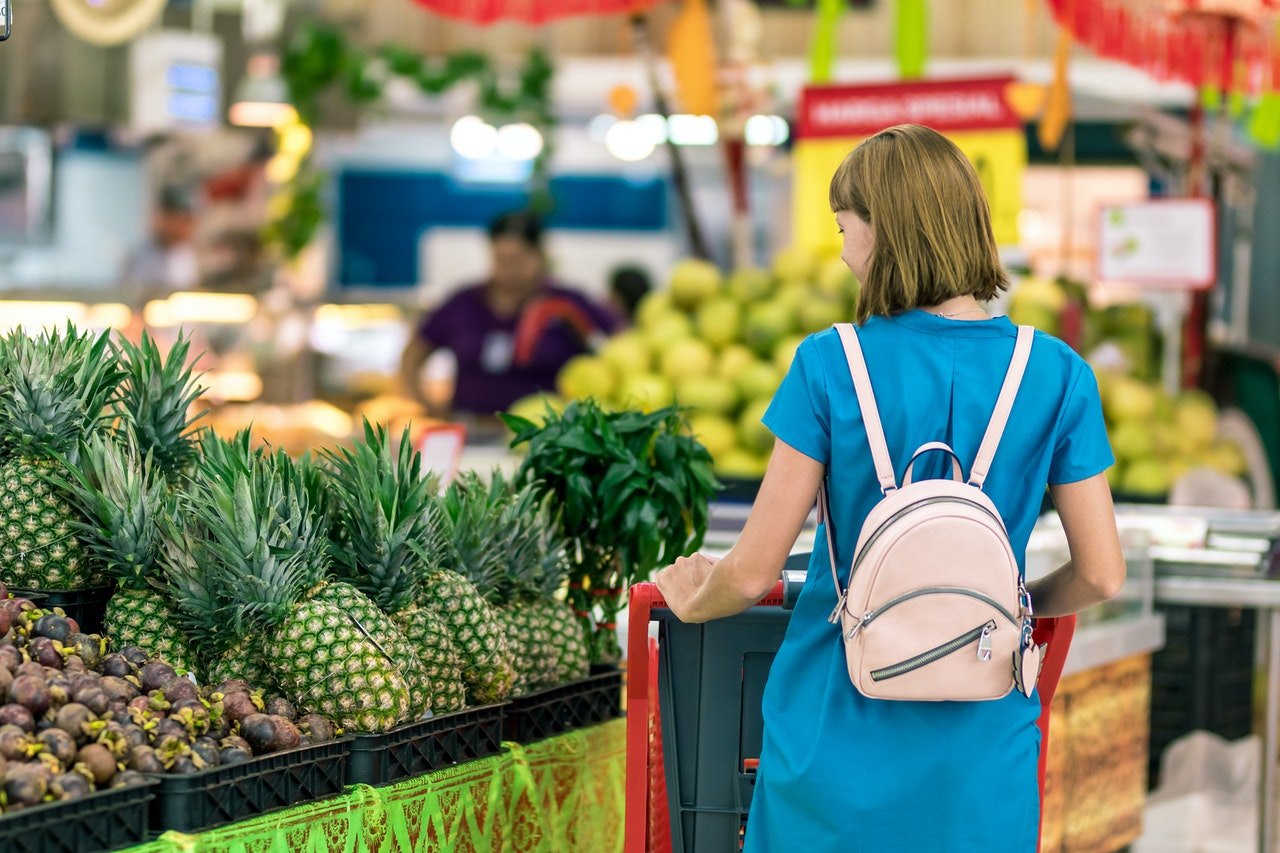 Save Money on Groceries and Essentials with Flipp
There are a surprising amount of money-saving grocery applications available. But, Flipp is not like most grocery apps because it focuses on weekly grocery shop sales ads to help me save money.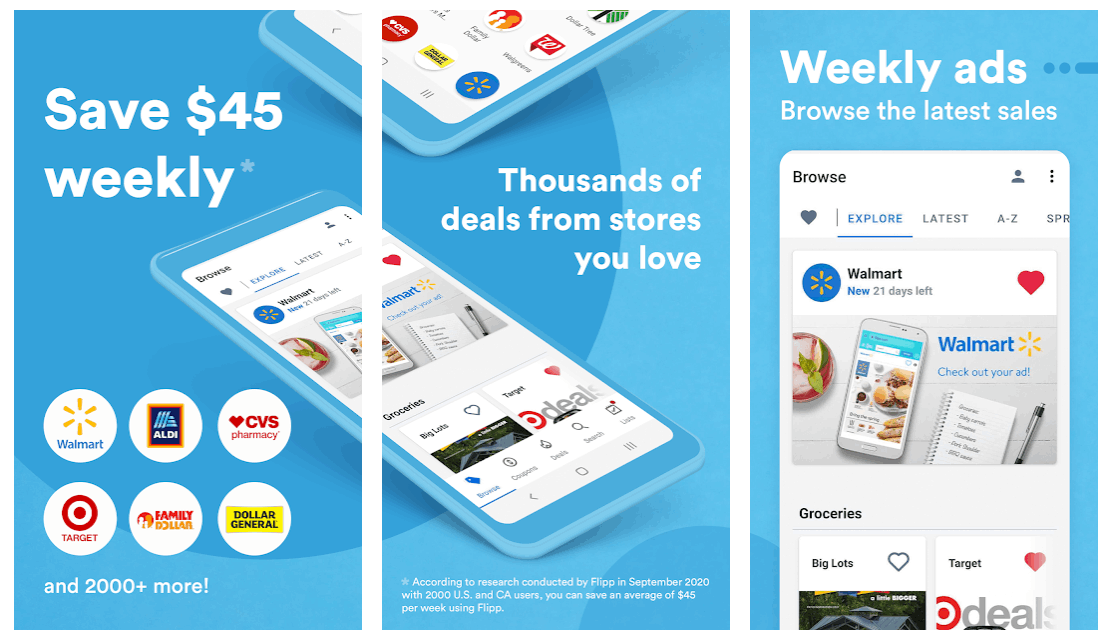 The Flipp app is an all-in-one savings app that lets users browse weekly ads and easily search for items, brands, stores, and coupons. It also allows users to add items to their shopping list and find the best deals.
Flipp is partnered with the world's leading retailers and manufacturers to help connect them with millions of shoppers to make shopping more affordable.
The Flipp app provides me a personalized shopping experience full of savings by letting me browse and save flyers for the stores I shop at on a regular basis.
Get the App for Free
Since 2013, Flipp has been helping consumers from the US and Canada save time and money.
Find out what's on sale this week in stores near you by downloading the app for free from the Google Play Store or the Apple App Store.
After downloading the app, you can sign in or create an account through a Google account, an email address, or Facebook account.
Getting Started with the Flipp App
When I downloaded the app, I was first asked to allow Flipp to access my device's location. The app needs to know my location to deliver thousands of savings and deals ads from my local retailers.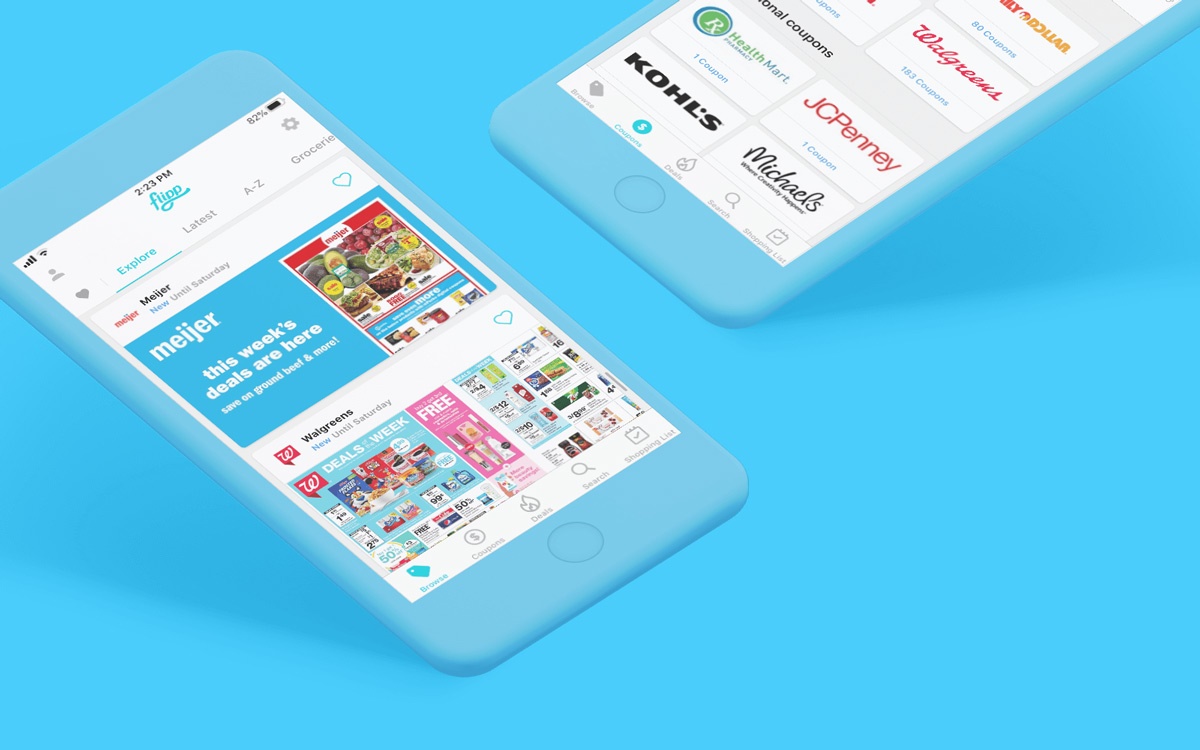 There was an option to enter my postal code manually or let the app detect my location instead.
After confirming my postal code, it showed a list of stores to mark as my Favorites. I chose three of my favorite stores to proceed with the app. It also asked me about the items I am most interested in, including weekly staples, stock-up items, and popular items. I checked every item on the list, then tapped "Continue".
The answers to these two preliminary questions can be changed later, and there's also an option to skip them.
Savings Tutorial
After the initial questions, Flipp also offered a tutorial to learn how to save an average of $45 weekly. I took this two-step tutorial by tapping "Continue", but you can also skip this part.
The first step is to tap an item to clip it to your shopping list. After I've clipped my first deal, the next step is to swipe left to see the next flyer.
I scrolled to see the deals and discounts in the flyer, and when I was ready, I tapped "Finish Tutorial". After doing so, it brought me to the app's four main tabs – Browse, Coupons, Search and List.
Browse Tab – Browse Stores and Deals
The Browse tab features the Explore section, where I can see all of the partner stores on the Flipp app. The app features pharmacies, grocery stores, local hardware stores, and many more.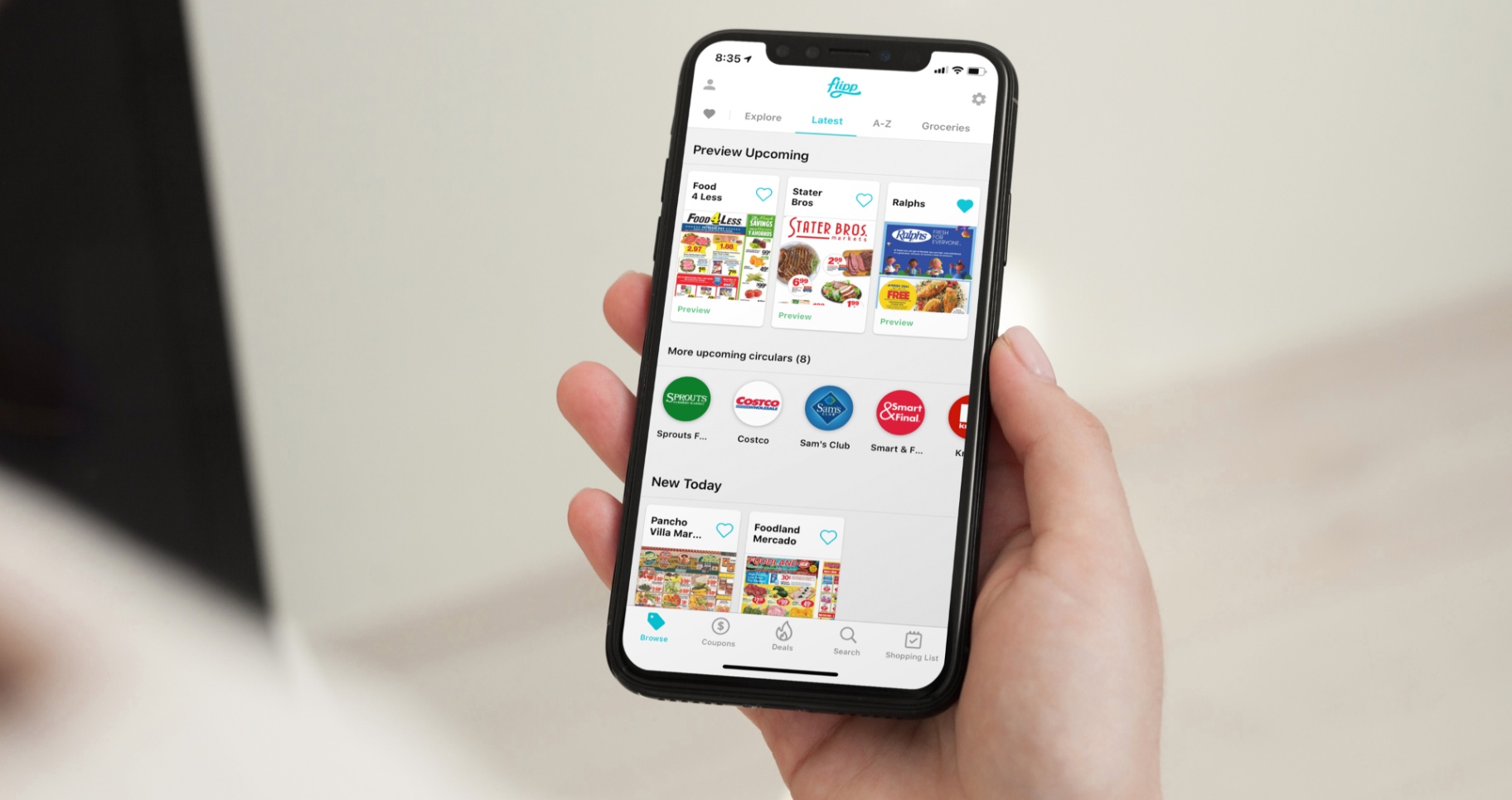 Beside each store's name is a heart symbol that I can tap to mark as my favorite to find deals faster. Beside the Explore section of the Browse tab is a heart icon, where I can find all my favorite stores or the stores I frequent most often.
This tab also has a section called Holiday Gifting, which allows me to browse discount coupons that I can use for my holiday shopping.
The deals are organized per store, and the discounted products are categorized per type. For instance, you can find electronics and gaming categories.
Categorized Deals
For convenient browsing, the Flipp app also lists deals according to date – Upcoming, New Today, and New This Week. It also labels whether each coupon is new, until tomorrow, or ends today.
It also lists all stores alphabetically from A-Z, so I can easily go to the store I need according to its name.
Lastly, alongside the above-mentioned section tabs, there are also tabs for different categories – Groceries, Home & Garden, Pharmacy, General Merchandise, Electronics, Fashion, Automotive, Sporting Goods, and Specialty.
Coupons Tab – Loyalty and Additional Coupons
Beside the Browse tab is the Coupons tab, where I can find loyalty card coupons and additional coupons. I can save with the loyalty card I have at each store.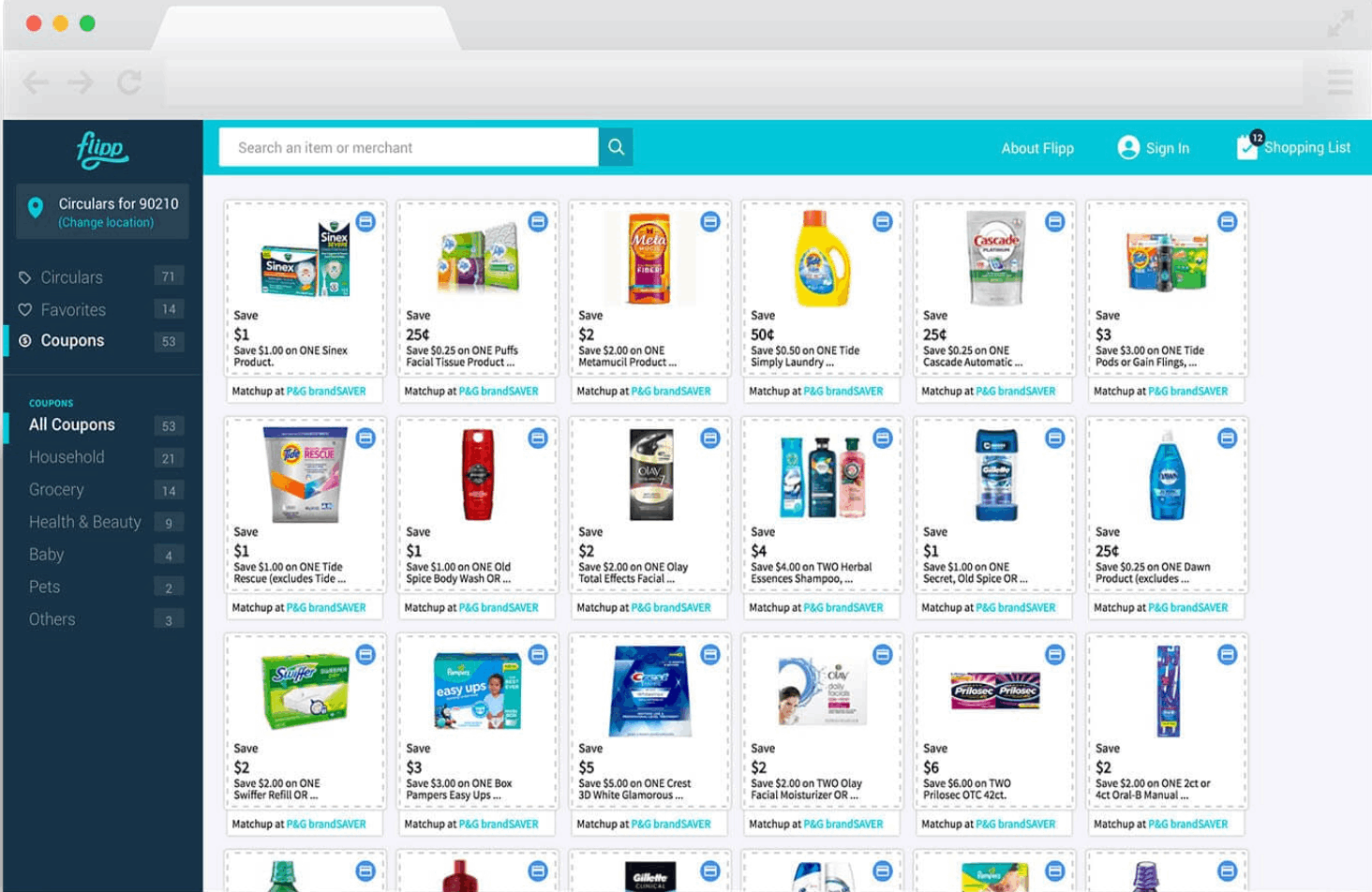 I just tap a retailer on the list to see available coupons and load them onto my store loyalty card. After these steps, I can enjoy instant savings at checkout!
Available Coupons
Loyalty card coupons are available to add to my store loyalty cards. In addition, stores like Ace Hardware, Albertsons, El Super, Joann, and Pavilions, offer their own coupons, listed per category.
The number of available coupons per store is also specified. When I click a store, it lists all available coupons according to categories that depend on the store's product offerings.
When I tap on a coupon, it will bring up the offer details, fine print, and instructions to use the coupon. Some coupons must be printed, while others have a barcode that can be scanned and shown to the cashier at the time of purchase.
Search Tab – Search for Products and Promos
In the Search tab, I can easily search for products. I can also see all available coupons, discounts, and deals per merchant and compare them to ensure that I get the best deal.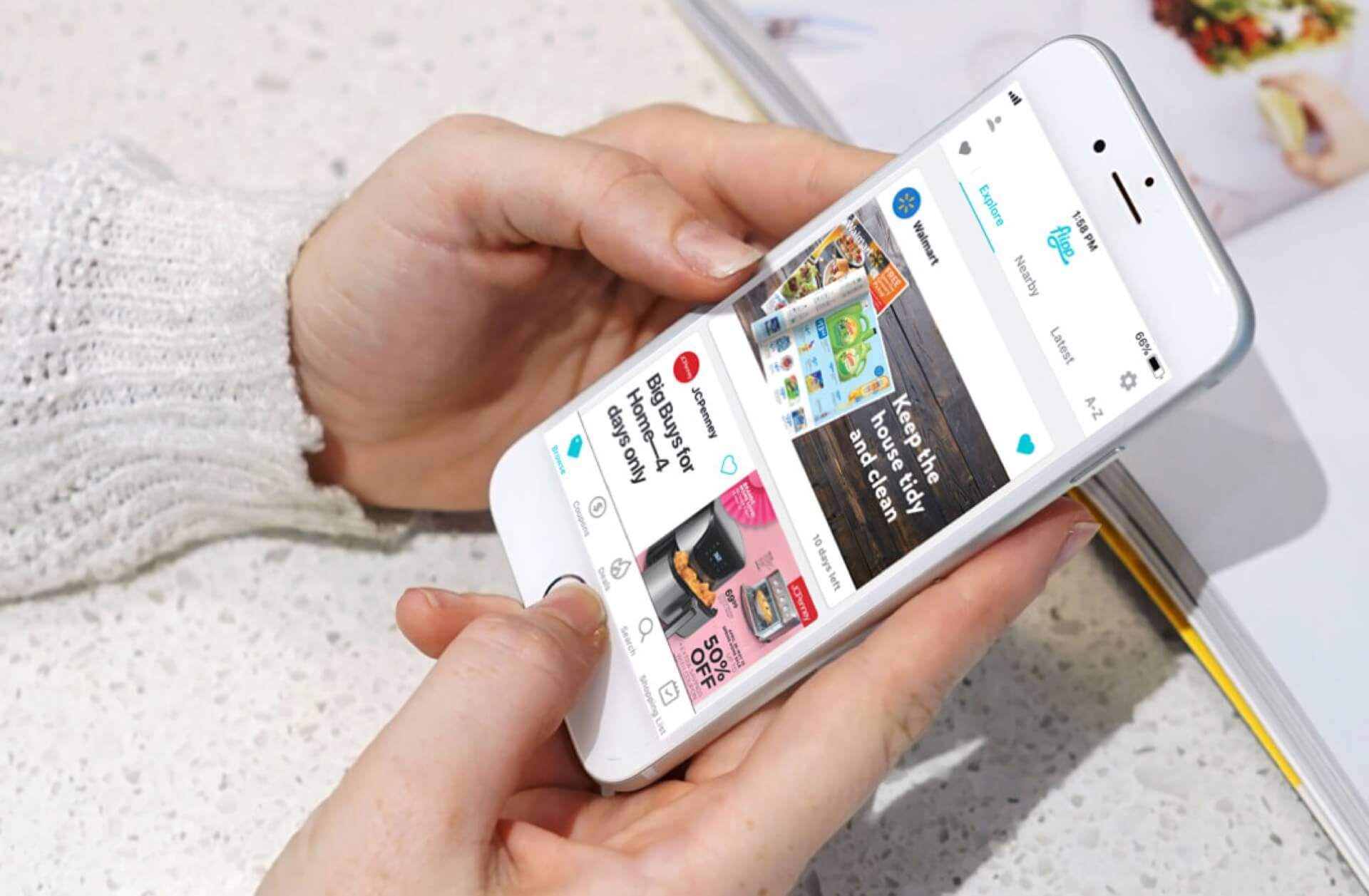 For instance, when I searched for Coca-Cola, it showed all stores that offer coupons and promos for Coca-Cola with corresponding availability dates.
I can filter the results per store or by how I want to shop, either in-store or online. Also, I can sort the results by price from low to high or from high to low.
See and Share Deals
After clicking a store that offers product promos, I can view it and share the deal. When I click "See It", it will redirect me to the store's website, where the promo details are outlined, including the fine print and coupon expiration date.
For the Share Deal option, I can choose to share the deal with my family and friends via other platforms like Facebook Messenger and WhatsApp.
Lists Tab – Shopping and Watch Lists
There are two available lists in the List tab – Shopping List and Watch List. I tend to forget items when grocery shopping, so I started adding items to my Shopping List by clicking the plus icon at the bottom right corner of the screen.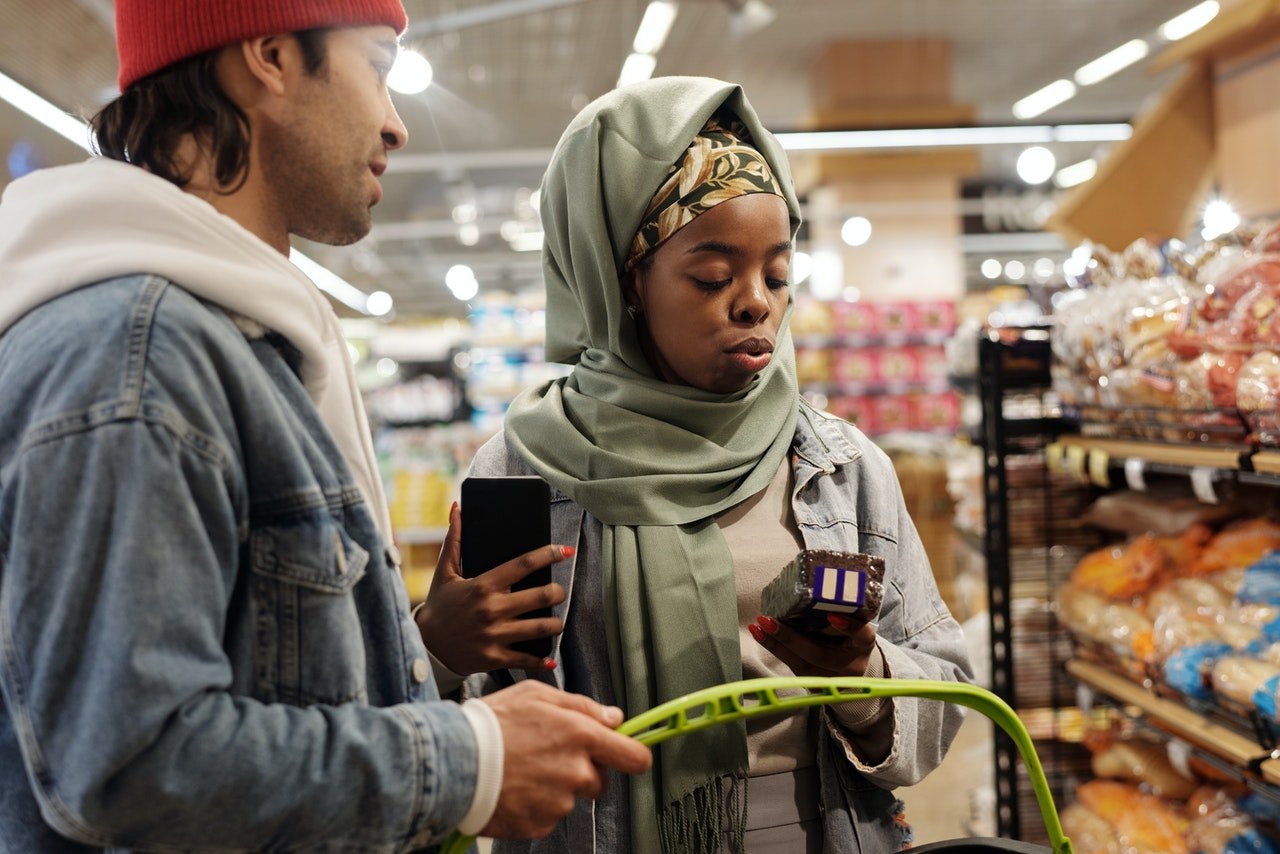 Creating a new list is easy. I can tap "My Clippings" and "Recommended Items". Clicking Recommended Items is the quickest way to make a list because it outlines popular items by categories such as Produce, Dairy & Eggs, and Bakery.
I can click them one by one or select all, then tap the add icon in the upper right corner of the screen. After adding products to my Recommended Items, it creates a personalized checklist, which reminds me of all the items I need to buy.
My Clippings show all the deals that I have clipped, and it reminds me to use them when I am at a specific store.
Track Deals with Watch List and Collaborate with a Friend
I can easily keep track of deals with my Watch List. To add Items, I tap "Edit List". From there, there is a box where I can type all the products I want to add to the list.
For example, after adding "Soft Drinks," the Flipp app lists stores that offer soft drink deals in my Watch List.
Lastly, I can combine my list with a friend and collaborate on a single Shopping List. To do this, I can choose to continue with Facebook or Google. I can share an invitation link, and once they accept, the Flipp app will combine our shopping lists.
Conclusion
This app helps shoppers make better purchasing decisions and save money without putting in much effort by displaying weekly deals from local merchants and big-name stores near their area.
By allowing users to browse and search for deals, collect coupons, and create shopping and watch lists, the Flipp app is indeed revolutionizing how consumers shop to save more.