Keeping up with the fast-paced technological advancements of today, the food industry is introducing mobile delivery apps to provide convenience and ease of ordering for customers.
Whether it's a small restaurant chain or a large one, all are working to improve their service by introducing delivery apps. This customer-centric approach allows them to retain customers very easily. One of these restaurants is Pizza Hut, and the chain has earned quite a reputation for its app.
Pizza Hut's application has led customers to save money through the perks and benefits of using the application while placing an order. In this article, we will enlighten you with the details one must know about the Pizza Hut application and all of its features.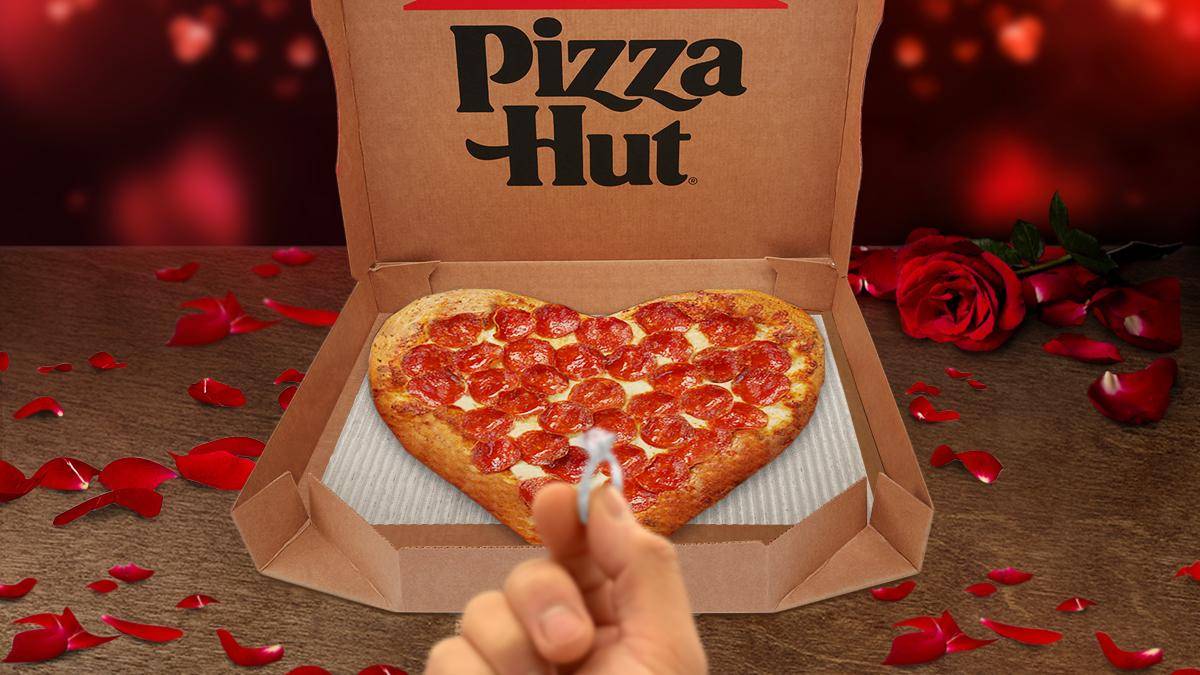 The Pizza Hut Application
As the restaurant likes to say itself, the Pizza Hut application is the 'easiest way to the pizza you love.' Years after this restaurant came into existence, it introduced its online ordering services in an attempt to work on its marketing strategy and make the process of ordering pizza more straightforward than ever.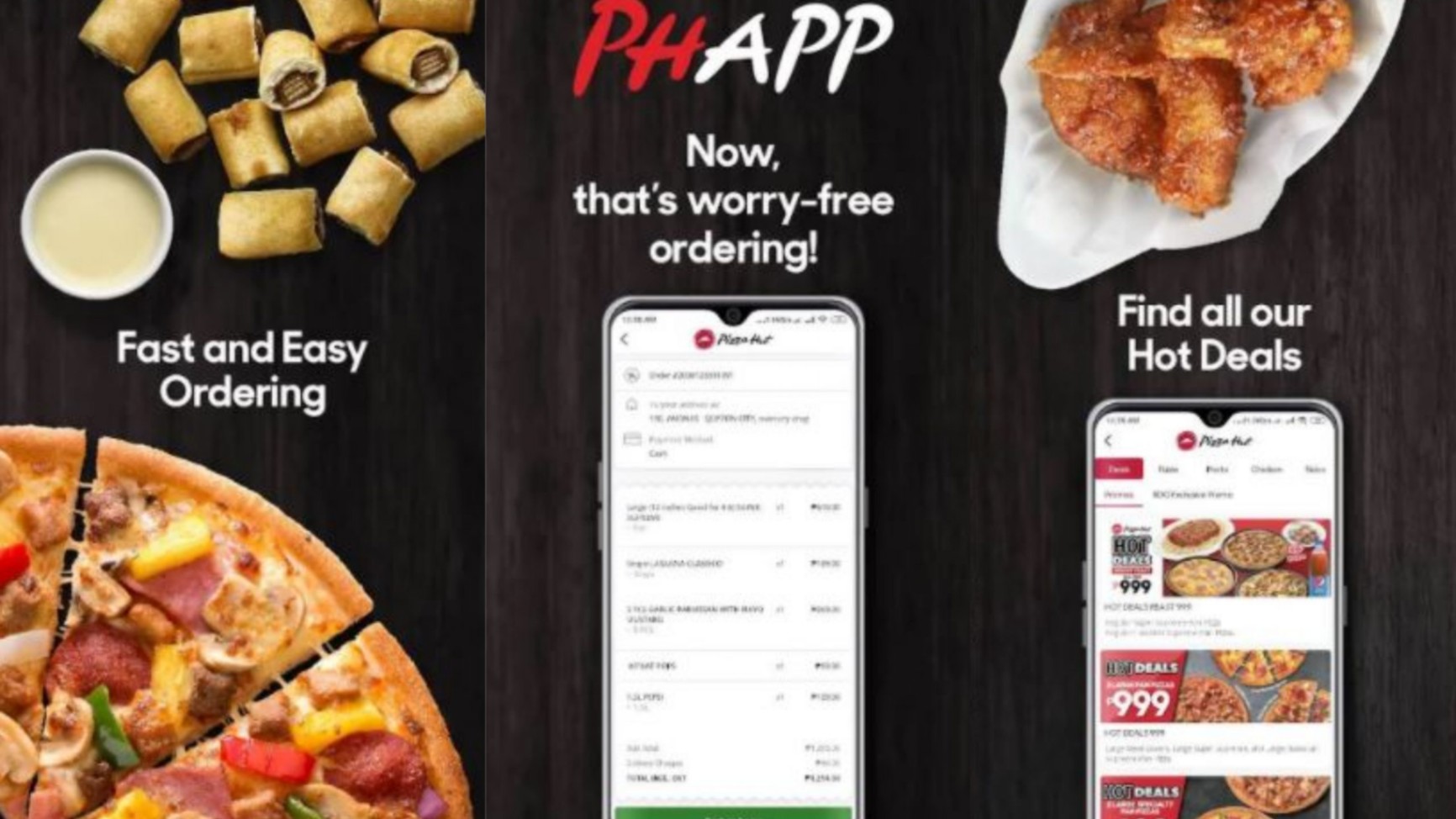 The best part about its app is that you don't even need to call the hotline and wait for their customer representative to place an order for you. When you have the app on your mobile phone, your order is just a few clicks away!
After the first-ever Pizza Hut online order in 1994, their service has significantly improved, to the point where nobody would prefer ordering through a phone call – unless you don't have access to the internet.
Hosting a party and are too busy to be on a call placing your order? Just download the app instead and have piping hot pizza whenever you want.
Main Features
Ever since the introduction of Pizza Hut's online ordering, it has had significant improvements and tweaks throughout. They have intended to make ordering simple for every customer, and the features in their mobile app help them achieve this.
The first and foremost advantage of having Pizza Hut's app is the utility and usefulness. You can place an order whenever you like just by clicking a few options. Not only that but after the pandemic impact, the application also offers you the chance to select a contactless delivery option.
The application also offers you the opportunity to place an order for takeout or curbside pickup. This app's interface is also very simple and direct, so placing an order from Pizza Hut is always easiest using the app!
Complete Menu at Your Fingertips
Do you feel like eating something other than what you've always ordered? Fret not, because the Pizza Hut app has the entire menu available for you to choose from.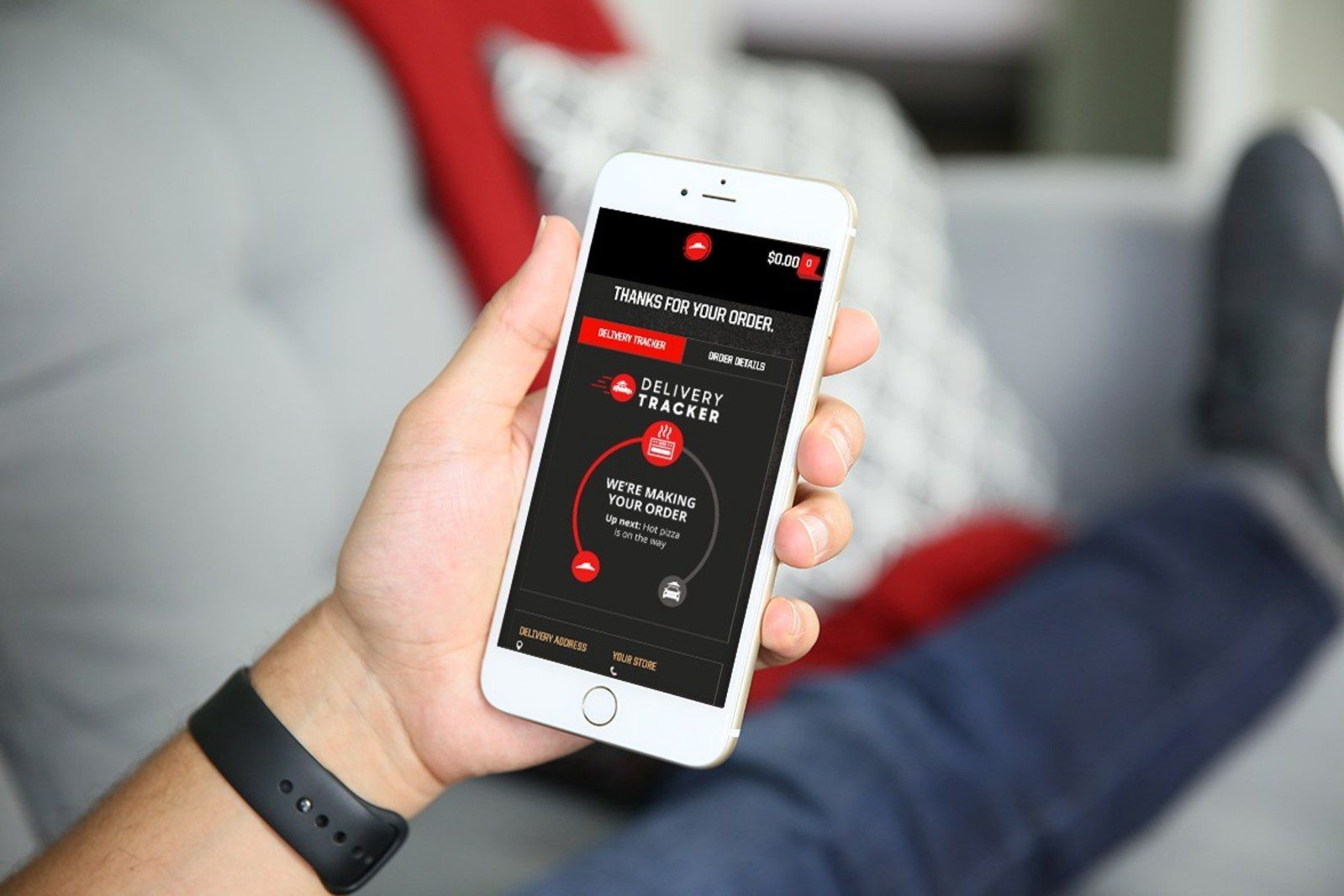 They have regular deals, new items on the menu whenever they're introduced, along with the originals that they've always had.
The app also works according to the area you're in so that you can receive updates related to local deals and discounts.
It's a very convenient way to scroll through the entire menu and look at all the options available, along with their prices too.
Customize Your Pizza
Do you have your preference when it comes to having a pizza? Does the regular menu not suit you, and you'd prefer if you could order something through your specific requirements? The Pizza Hut application has a Pizza Builder option for this very purpose!
Pizza Hut's app also allows you to build your pizza from scratch, just the way you like it! You get to pick the bread, the toppings, the cheese, the flavors, and the vegetables – everything customized according to your preferences. Their easy-to-use pizza builder is the way to tell the bakers precisely what you want.
If you want to plan your order in advance, simply place your order up to seven days in advance so you don't have to worry about food at the very last moment.
Delivery Tracker
Once you place your order on the Pizza Hut application, you will be provided with a tracker that you can easily use to see where your food exactly is. This way, you can know when the pizza is about to arrive and without having to call their representative for an update every time.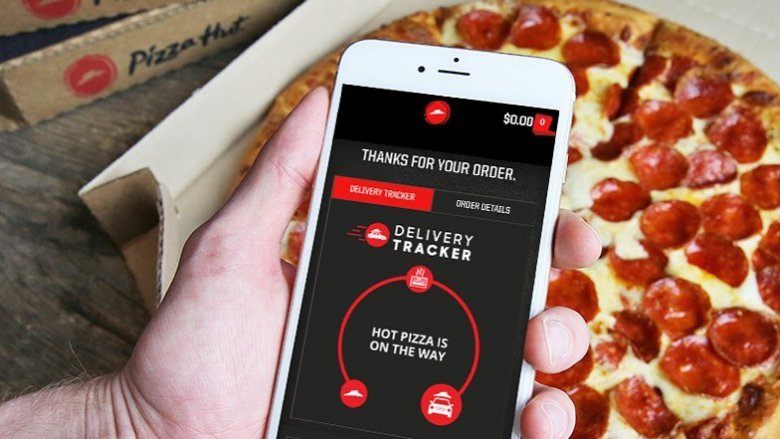 If your order is running late, you'll see it on the app. You will be notified when the delivery is on its way, and other similar notifications about your order will be sent on your phone as well.
With the tracker on your phone, you won't have to worry about where your food is because you will be easily able to check it yourself!
Payment Options and Rewards
Another very convenient thing about Pizza Hut's app is how they offer convenience with payment methods. You can quickly pay with cash on your doorstep, through your credit/debit card information, or gift cards as well.
The reward system works so that when you spend $1, you will earn two reward points. By getting up to 150 points, you will be able to get a medium pizza with two toppings for free! So you get a free pizza when you spend $75 to $100 on the Pizza Hut app.
If you order the same pizza every time, even if it's a customized one, you get the chance to reorder the same pizza again with just three simple taps. It will save you the effort of putting everything in the cart, customizing the entire pizza again, and choosing your sides as well. The app remembers your choice!
Using the App
The app starts with five easy options that you can pick from; delivery, dine-in, takeaway, or reorder. When you hit the menu button, you can find five options that will read: Sign-in, Create an account, Reorder, Menu, and Start over. In the menu option, you can easily find what you'd like to order.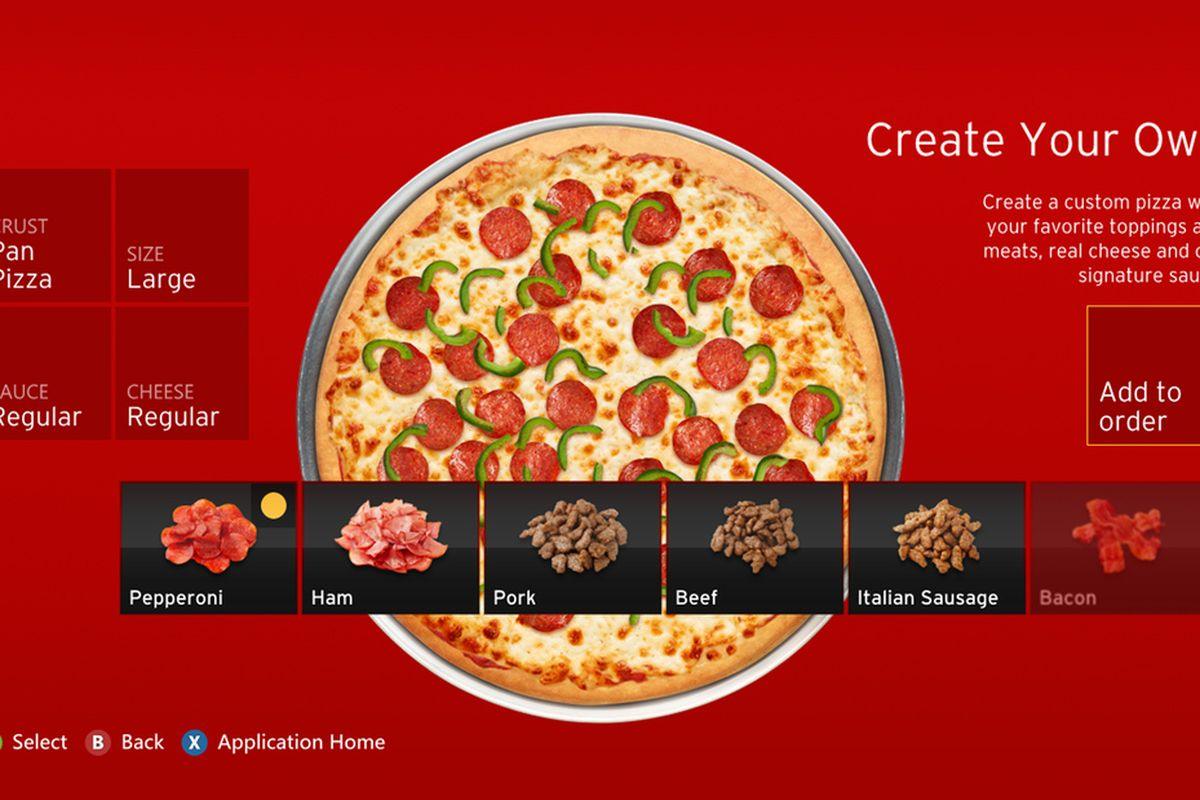 You can find the picture, price, and options of your crust witih options like pan, hand-tossed, thin and crispy, stuffed crust, and 'skinny it up.' You can select your preferred size from a small, medium, or large and then get the option to customize it as well.
After that, you can add it to your cart. When you begin to order, the process is also fairly straightforward.
First of all, you don't need an account to order because the guest account will have you put your personal information in, like the name, email address, phone number, and home address. After this, you can easily schedule your order or pick it up!
How to Download
The downloading part about the Pizza Hut app is just like downloading every other application out there.
If you have an Android, open the Google Play Store and search 'Pizza Hut' in the search bar and select the app from the search results. Then from the app page, click 'Install' and wait for the app to download onto your device.
If you are an iOS user, then you can also find the application on the App Store by searching the name 'Pizza Hut' and installing it from there.
Application Rewards and Savings
As mentioned in the features above, the Pizza Hut app also has a reward system in which you can easily earn points by buying a pizza. The more you spend, the more rewards you're able to get!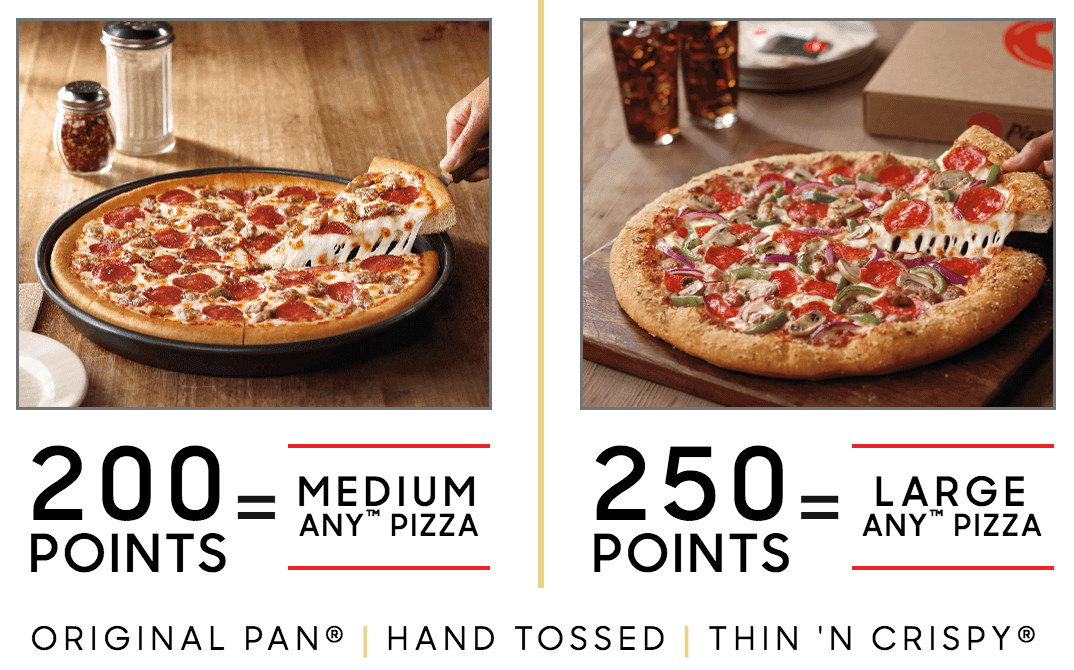 However, there is still not enough clarity about this, and according to some reviews, you may still need to pay a nominal fee for ordering the free pizza by claiming your rewards – this depends on your local stores and whichever branch you're ordering from.
Deals and Coupons
The Pizza Hut app is regularly updated whenever there are deals available. The deals will vary by your location because some of the deals might be available in one region but not in the other.
On the lower part of the app's screen, you can find the 'Deals' option. Once you click on it, you will be asked to enter your location and then get redirected to all the available deals in franchises near you.
You can also earn coupons by adding your email address to the Pizza Hut app. These coupons will be sent to your email account, from where you can redeem them during checkout. Promo codes with significant discounts, however, will only apply to menu prices. Some of these codes might not be available for already discounted deals.
Conclusion
Designed explicitly for pizza lovers, the Pizza Hut app is a game-changer for the brand. It has helped the restaurant increase its sales and also reduce the burden on call representatives too.
But the benefit to the customer has been major as well. With easy-to-use online ordering, delivery tracking, and advance ordering, getting delicious pizza from Pizza Hut is easier than ever!