Getting healthy is something that is on everyone's mind at some point in time. Better health makes you feel better, increases your productivity, lowers your medical bills, and much more. That is why maintaining a healthy lifestyle is extremely important.
However, it is not that easy – maintaining a healthy and balanced life requires eating healthy, working out, and having a disciplined lifestyle. Seems tough right? Well, not to worry, in today's modern world, there are apps for almost everything, even apps that can monitor your health.
In today's article, we have the five best health apps that will help users monitor their health. If you're searching through the many apps on your app store, read on below to find out if these apps could help you.
MyFitnessPal
HealthTap
Headspace
SleepCycle
8Fit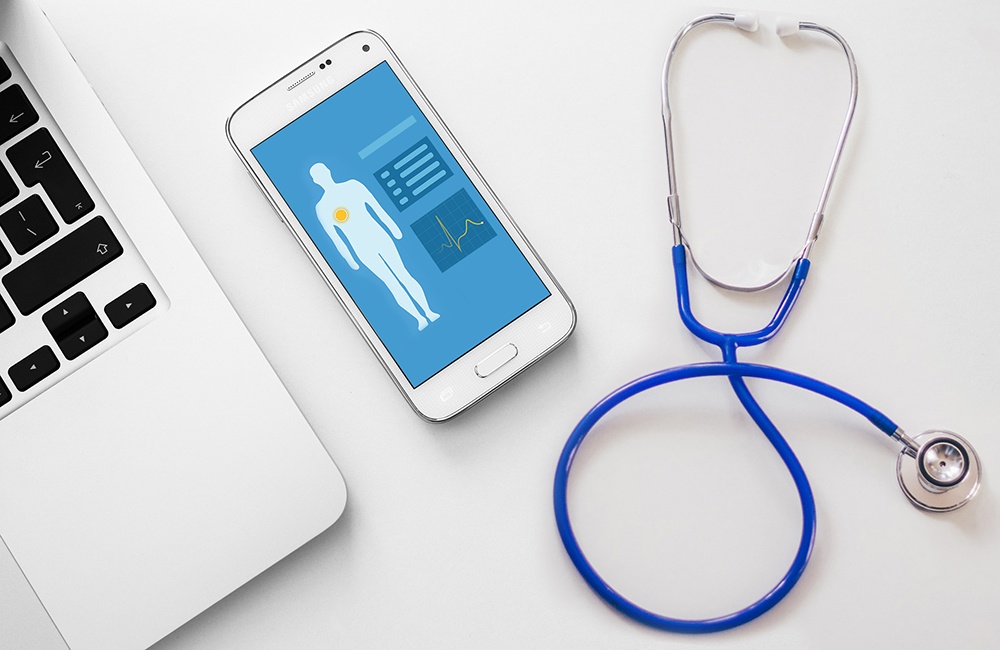 MyFitnessPal
MyFitnessPal is one of the best health monitoring apps, which is often recommended by experts to track users' food intake. It is a simple calorie counter that keeps you on track with your nutrition and healthy eating goals.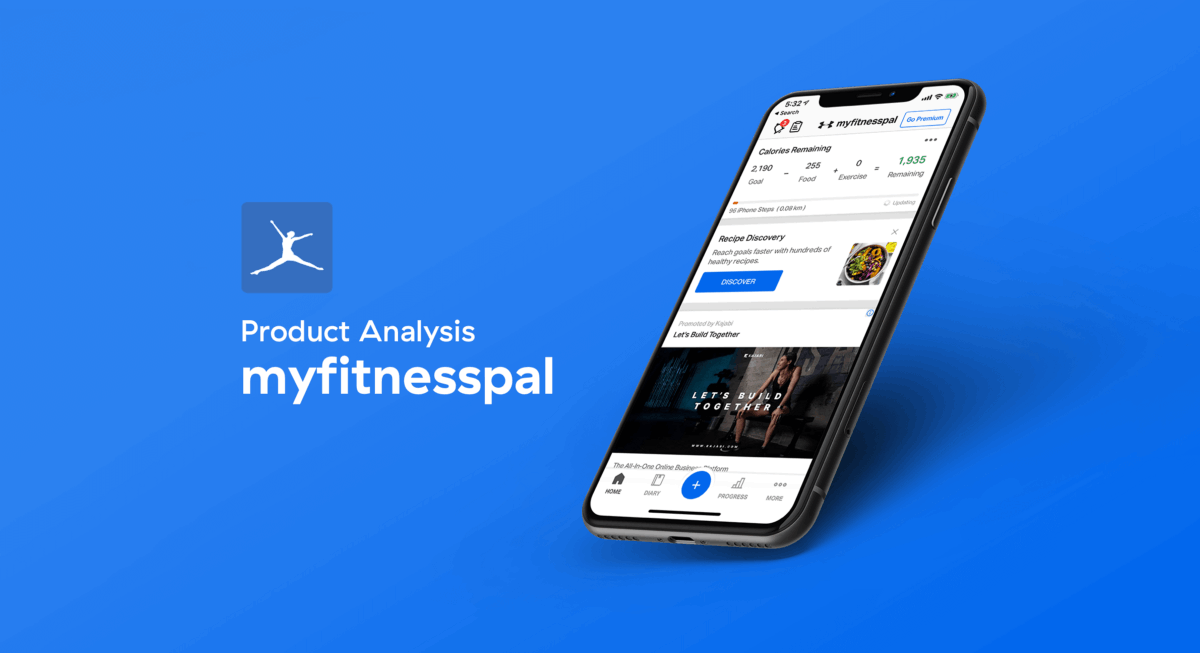 With a huge database of food items and recipes, MyFitnessPal does a really good job when it comes to keeping your diet in check. The app incorporates an easy-to-use database of foods, which offers nutrition information for millions of foods.
This helps users to get insight into their food intake habits, and thus manage their diet to stay in shape and run their life on track, every day. Using the MyFitnessPal app, users can set their personal goals, and the app will accordingly monitor the calorie intake.
It will also regularly update you about drinking water. Besides, MyFitnessPal also features a wide selection of exercises and workout plans and a community of MyFitnessPal users to communicate with and talk about fitness goals and achievements.
Download and Pricing
The MyFitnessPal app is available on both the Android and iOS platforms, and can be easily downloaded from the Google Play Store and the Apple App Store.
MyFitnessPal can also be integrated with over 50 apps and devices, including Apple HealthKit, so that users can track their activity from multiple smartwatches and fitness apps.
The app is free to download, and use, however, the free version is simply a calorie counter. MyFitnessPal offers a premium membership for $9.99 per month or $49.99 per year. The upgrade lets users take their health and fitness to the next level with exclusive features.
HealthTap
Have questions about your health? Then the HealthTap app is for you. HealthTap is a telemedicine app that allows users to virtually consult with numerous professional doctors for their health-related issues and questions.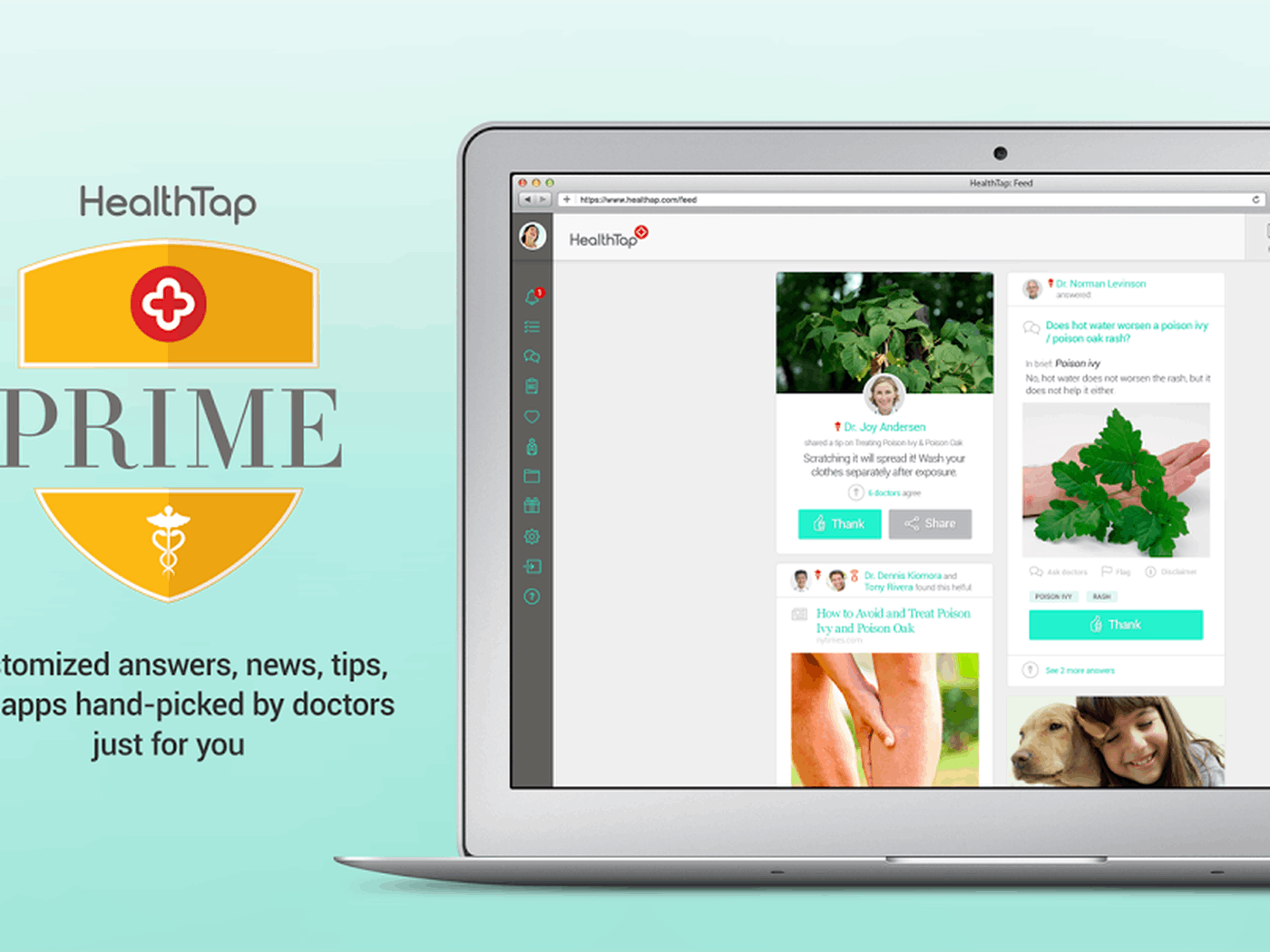 HealthTap is designed to give high-quality, affordable telehealth services to its users. With the HealthTap app, users need not waste their time searching their health questions on Google. Pose your questions to a database of licensed doctors and get urgent care 24/7.
The platform features over 1 million answers from doctors and thousands of articles and topics related to hundreds of health issues. Users can also share their stories and consultation history on the platform, so that other users can read them and feel comfortable while consulting doctors themselves.
Moreover, users can even schedule a virtual appointment to consult with the doctor in the app or site.
Download and Pricing
HealthTap app is available on both Android and iOS platforms. HealthTap understands that health is a fundamental human right and should be made accessible to everyone. Therefore, the platform is dedicated to making its service as affordable as possible.
There are two types of membership for users to choose from – HealthTap Prime and HealthTap Basic. HealthTap Prime costs users $15 per month or $39 per visit. With HealthTap Prime, users get 24/7 urgent care, texting and calling with the first doctor available, discounts on therapies, and more.
Alternatively, there is the HealthTap Basic for which users do not pay a membership fee. Users get 24/7 care but have to pay $80 per visit or your insurance copay. It is also worth noting that for virtual visits and appointments, HealthTap accepts almost all types of health insurance plans.
Headspace
When it comes to a healthy lifestyle most people believe it to be just physical wellbeing. Health is more than just eating a proper diet and working out. Mental health is equally important. That is when an app like Headspace comes in.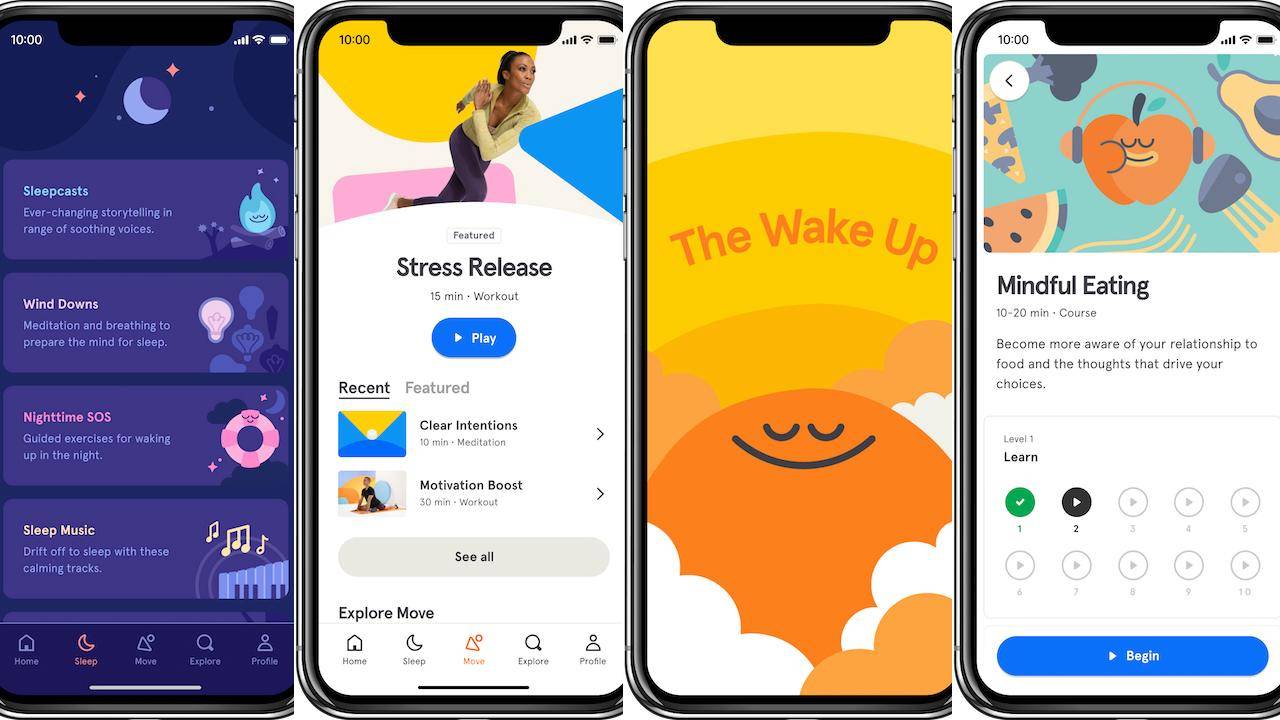 Headspace is a mindfulness and meditation app, which features hundreds of guided meditations, SOS sessions, and various other programs based on the needs of the user.
The app is proven to be quite helpful for reducing stress, anxiety, sleeping problems, and improving the overall happiness of the user.
Its library of meditation features a variety of programs that are aimed to help users sleep, bust their anxiety, and terminate their stress. Post-pandemic, the app was made free for health professionals in the U.S.
Download and Pricing
Headspace can be downloaded for free on both the Google Play Store and the Apple App Store. Once you download the application, you are granted a two-week free trial period, where you can enjoy all the Basics of Meditation tutorials.
The 14-day free trial is then converted to a paid subscription at the end. The monthly package costs $12.99 per month and the annual package costs $69.99 a year.
By subscribing, you get access to a meditation tutorial delivered to your smartphone every day. The subscription plan can be changed at any time according to the user's convenience.
SleepCycle
It is well known to all that sleep plays an important role in good health throughout life. Inadequate sleeping results in various health issues, anxiety, and tiredness among others. Therefore it is crucial to get sufficient sleep, and at the same time monitor your body when the eyes are shut.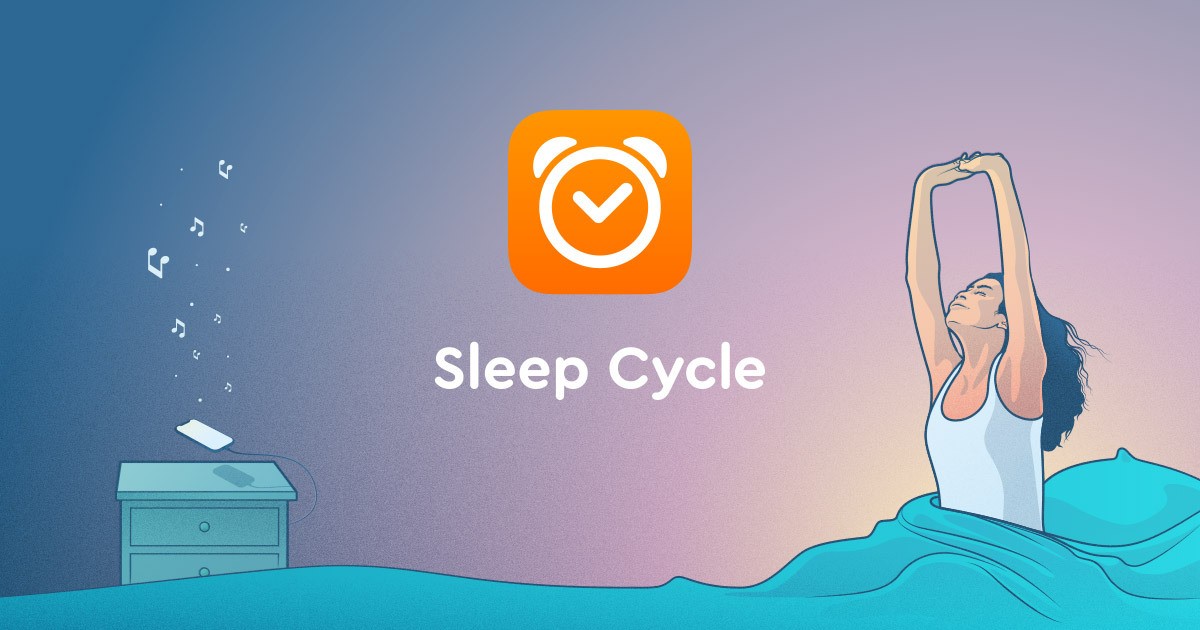 The SleepCycle app helps by tracking your sleep quality and monitoring your sleeping heart rate at the same time. SleepCycle analyzes the users' sleep patterns, detects snoring, coughing, sleep talking, and other sounds as well.
Besides, it also incorporates a smart alarm clock, which is engineered perfectly to help users wake up in the lightest phase of their sleep. The app also provides users with a detailed analysis of their sleep.
The app is free to use but also offers a premium version. The free version allows users to analyze their sleep, select from a wide range of alarm melodies, and snooze by shaking.
Download and Pricing
Users of both Android and iOS platforms can take advantage of SleepCycle. The widely used app has over 5 million downloads across operating systems. SleepCycle has a 4.5 rating on the Google Play Store, and a 4.7 rating on the Apple App Store.
The premium version comes with an extra set of features. These include making sleep notes, comparing the sleep data with world statistics, helping to fall asleep, and much more.
Users can get access to all the premium features for $9.99 per month or $39.99 annually. Also, the app offers a one-week free trial once the user purchases the Premium plan.
8Fit
8Fit innovatively combines workout routines and meal planners. The app creates personalized meal plans and workouts based on the user's fitness goals. Whether you want to lose or gain weight or just stay fit, choose a goal and 8Fit will tailor an ideal diet and workout plan to get you there.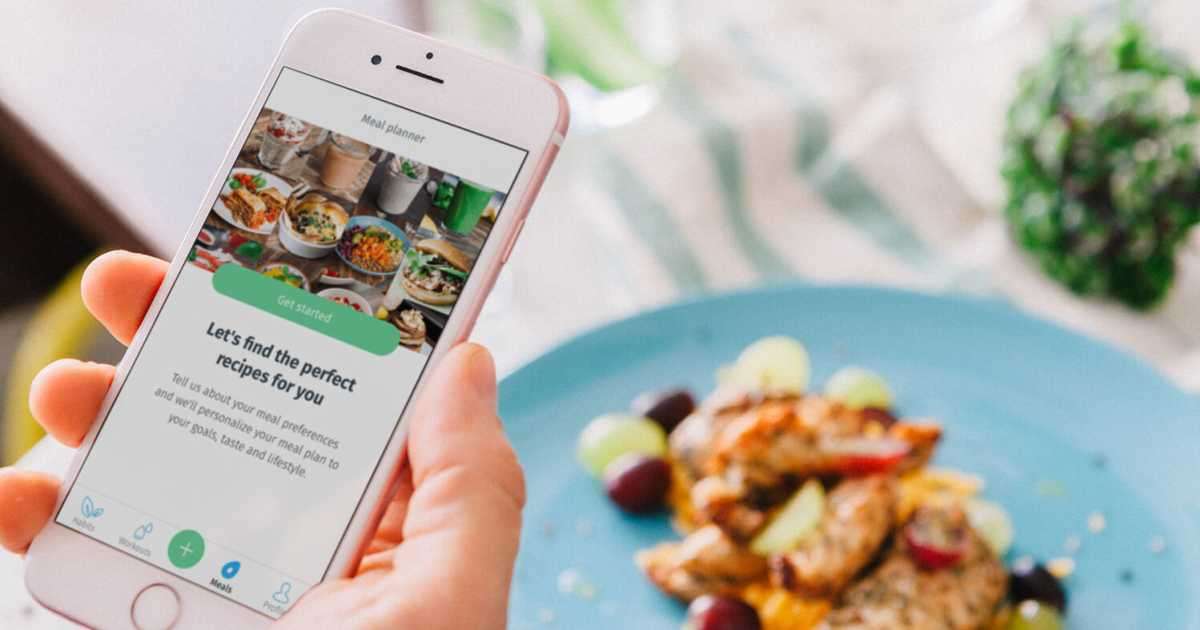 You can also upload more specific goals like a decrease in body fat percentage over a set period of time. 8Fit delivers its users the desired goal by tailoring easy-to-follow meal plans and workouts that are created by experts.
The app provides users with over 400 healthy recipes specifically customized for their tastes and goals. It accommodates various dietary preferences, whether you eat paleo, vegetarian, vegan, or low-carb.
The 8Fit app is also helpful in making exercise and workouts a part of users' daily routine. Besides workout routines and customized data plans, the app features more than 350 exercises with a variety of levels to progress through, strength tests, and a fitness tracker to measure your process.
Download and Pricing
8Fit's availability on both Android and iOS platforms makes it even better. The app can be downloaded from the Google Play Store and App Store for free.
There is a free version of the 8Fit app which gives users limited access to its features, but it lacks the ability to customize workouts and meal plans. However, the platform also offers a Pro plan for $60 per year that gives you full access to all of the app's features.
The Bottom Line
To sum up, these are the five best apps that will help you to monitor your health, and stay in the best condition possible. Try them for yourself and get the results!
From tracking your sleep, to customized meal and workout plans, to managing stress and anxiety, these apps can help you nurture your health in many ways.