The way we interact and use social media is evolving. From MSN to Facebook, Instagram, or Snapchat, things are changing for good. The methods of creating and sharing content or ideas give us something new to experience almost every day.
Reddit is not like your average social media platforms; it is different and unique because Reddit talks about ideas more than people. We cannot say the same for all the other social media channels because they have some personalizations.
But here, you will find the majority of the talks and community discussions are surrounded by the idea and not the people themselves. With this being said, we will delve into a deeper study of Reddit, how it works, what are the components, downloading process, and usage tips. So, sit back, grab some popcorn, and start reading.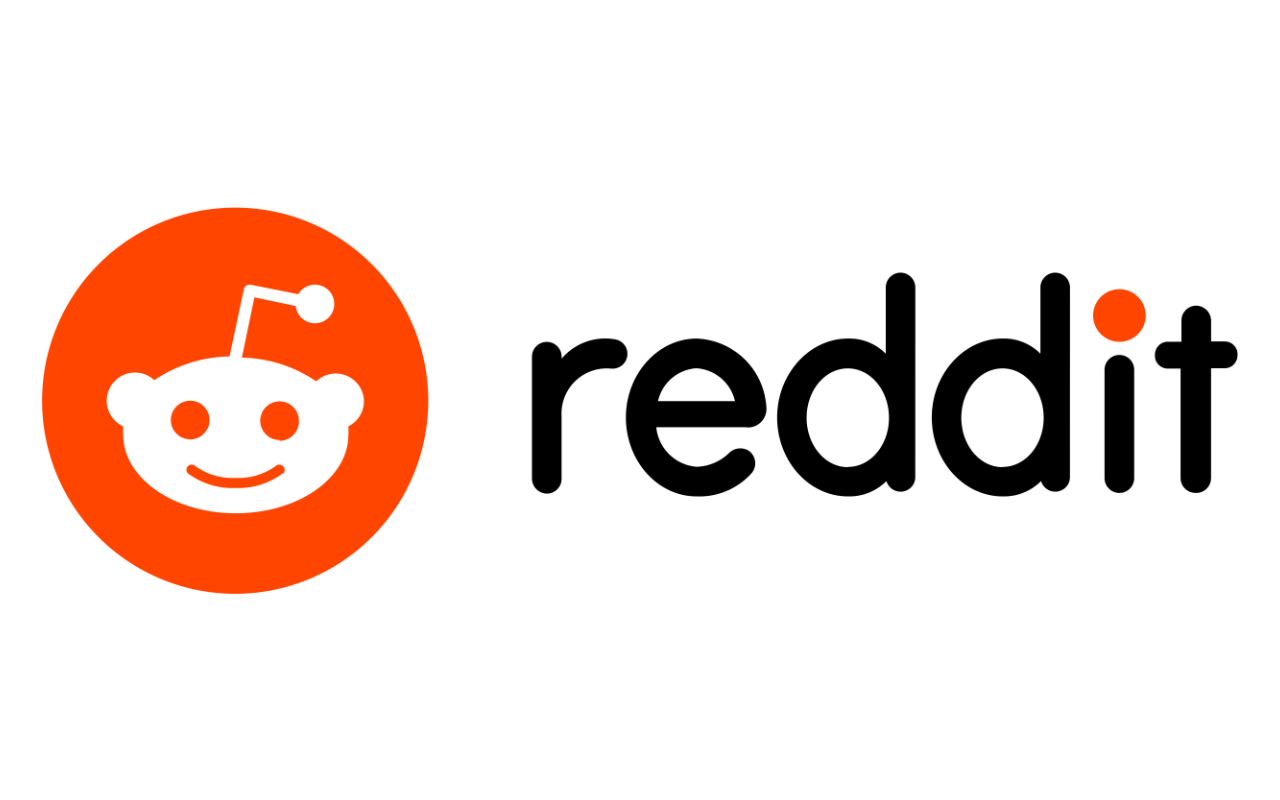 What Is Reddit And How It Came To Be?
We can say that Reddit is the name given to the group of millions of communities propagating and sharing their ideas, perspectives, and information. These communities are called Subreddits.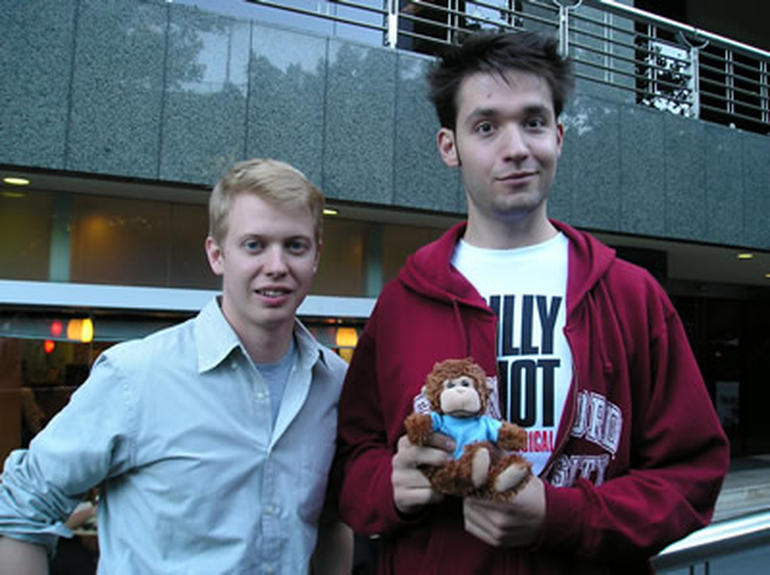 So, if you come across something like /r/sports or /r/olympics, these are communities dedicated to talking about sports and the Olympics, respectively. Like these, there are millions of other communities running on the platform, allowing people to share their views.
The users can follow any community of their interest and share what they want or be a silent spectator. Nobody is forced to post anything. To the world, Reddit is poised to be the front page of the internet.
This statement connects to the user's homepage, which shows information and posts according to the user's interests and the communities they have joined.
Reddit's Popularity And Number Of Users
Reddit is popular; as of October 2020, there are 430 million active users on Reddit. This makes it the 13th most popular social media and discussion platform in the world. In 2018, Reddit had 47.87 million users only from the US, making it the country's 6th most popular platform.
So, Reddit holds a special meaning and is not just about getting likes or upvotes, as you may call it, and getting more social attention.
From the users who regularly engage on the platform, Reddit deserves a better place in the entire paradigm of social media as it helps several ideologies and not people.
History Of Reddit
Alexis Ohanian and Steve Huffman created Reddit. Before Reddit, they conceptualized another startup, The Mobile Menu, which allows people to order food via SMS (so, the food delivery concept is not new).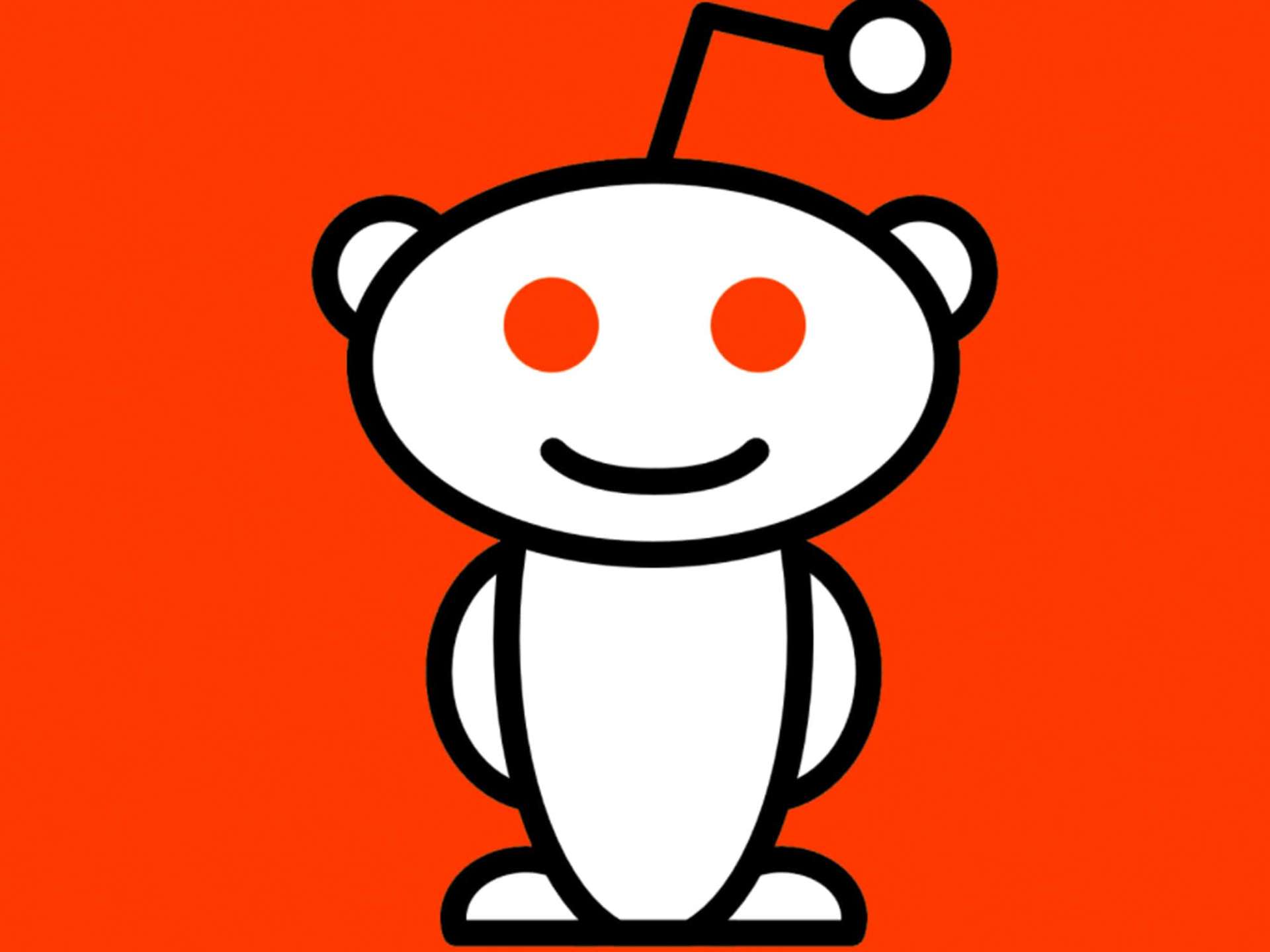 After their initial idea failed to see success, they started Reddit after getting inspired by Paul Graham's idea, the internet's front page. Both Alexis and Steve liked the idea and started building Reddit with funding received from Y Combinator.
Both the founders worked on their project, which led to the launch of Reddit in 2005. But the founders' association with their product was short-lived as they sold Reddit to Conde Nast Publications in 2006.
They were still connected to the platform until 2009, when Steve and Alexis left Reddit to pursue their ventures.
Things You Need To Know To Use Reddit
Every platform has a bunch of features and functions which are exclusive to its operations. Similarly, there are some aspects of Reddit that are important to understand to get the best experience. These aspects are also essential to know how to use Reddit and how everything works on the platform.
It is wonderful to visit Reddit for this time and do not have the faintest idea of what it shows. Well, let's start with the /r/ mark that you will see ahead of every community name.
This r/ is the trademark of sorts and is included in every URL address of the community page. So, when you open any community page, it will have an r/ as a prefix. For instance, the URL for a community for remote jobs will be, https://www.reddit.com/r/remotejobs/.
u/ In The Reddit's User URL
Similarly, the users have a prefix /u ahead of their profile name. So, the Reddit username for Mike Ross will be u/MikeRoss. As a Reddit user, you can create a subreddit, submit, comment, and vote on a post. This is in addition to silently spectating your favorite subreddits, but that can also be done without creating an account.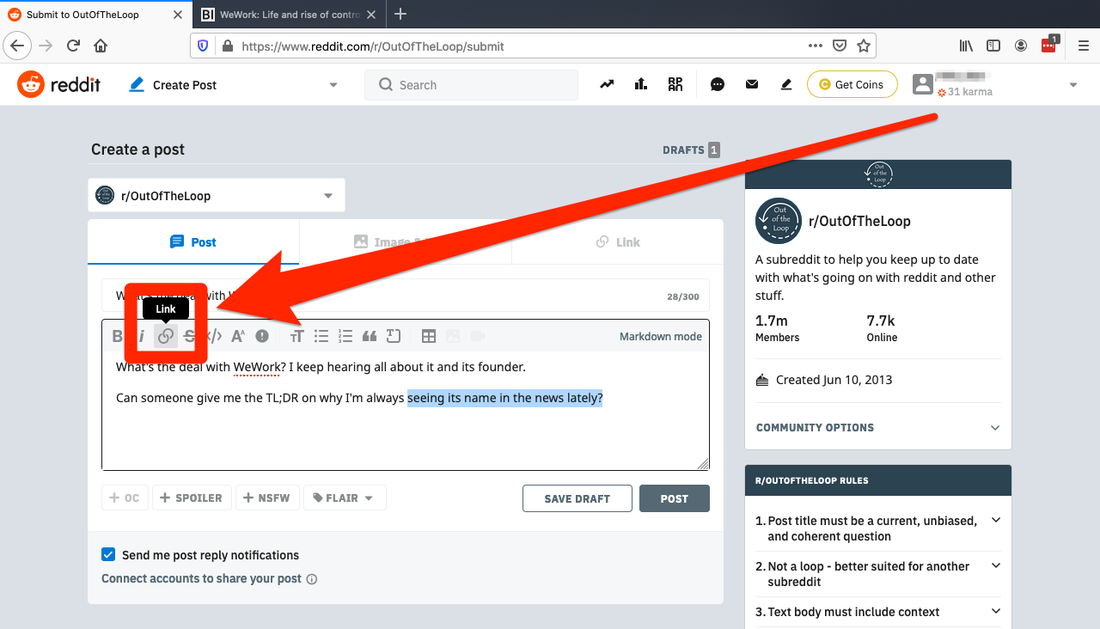 But if you create an account, it is easier to get more involved and become an active part of the community. When it comes to submission, the users can add a link, video, image, and add text to create a post.
All the submissions or posts require a title, which is not too "salesy" or takes an angle of self-promotion. You cannot spam the posts or another submission's comment section.
Lastly, as per the general rules of Reddit, more famously called the Reddiquette, you should behave in a civilized manner and acknowledge the fact that on the other side is also a human being.
What Is Reddit Flairs?
Apart from the subreddits, there is another feature called Flairs on Reddit. These flairs are like the categories of subreddits. Taking our example of a previous reference for /r/olympics. The flairs under this subreddit will be r/javelinthrow or r/swimming, and so on.
One last thing that you need to know is the upvotes, which are translated as Karma points on Reddit. Karma points come from various sources, and they are added to your profile.
So, higher Karma points for a user translates to a better profile. So, a profile with more number of points gets higher regard. On the other side, if you get negative votes, you lose Karma points.
Reddit User Guidelines
Two things are imperative to understand if you want to engage Reddit. First are the user guidelines. These guidelines comprise a list of dos and don'ts that you should be aware of while using Reddit. Think once before writing anything on Reddit. There are people just like you reading your stuff on the other side of the screen.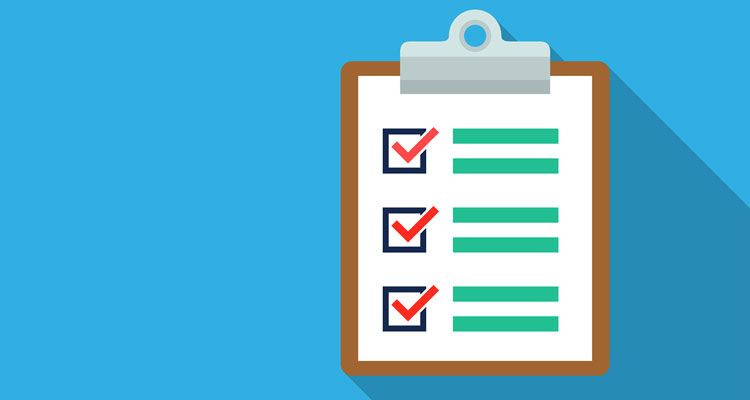 Every community or subreddit you join has a unique set of instructions; read it before you start to engage. While engaging with the community, use proper English and check the content for typos, grammatical mistakes, and other such stuff. Even intelligent discourse has a limit.
Try to link your facts to the source and not to blogs with similar references. Also, criticizing is allowed but as a gesture of good faith and cognitive intelligence, keep it constructive. There is no fun in belittling anyone.
Reddit allows posting adult content containing nudity or something that is too gruesome to watch. But it must be added with an NSFW (Not Safe for Work) tag. In other types of content, feel free to add the SFW (Safe for Work).
Reddit Don'ts
It is not advisable to post anyone's personal information on Reddit. Doing so can lead to witch hunts, and unnecessary blaming of an individual can do more damage than you can imagine. So, Reddit discourages posting Facebook profile images unless the names are not redacted.
You cannot repost an already removed or deleted post. Furthermore, Trolling and following the users who are rabble-rousing other people is also not recommended. Reddit's guidelines say that you must not ask for upvotes with statements like, "Show us some love," or "Spread the word," or "Give upvotes." This will make your post highly promotional and can also lead to spamming.
These are the user-oriented behavioral guidelines that you need to follow. Other than this, Reddit also asks the users not to leave unnecessary or incomplete comments, post hoax comments, and lodge unnecessary complaints about other users and their content.
Role Of Moderators
Coming to the role of moderators. Moderators are like any other user, but they have voluntarily agreed to perform some duties on behalf of the platform. They check the posts and see that if the content posted is appropriate for all ages or it should be tagged with "Over 18."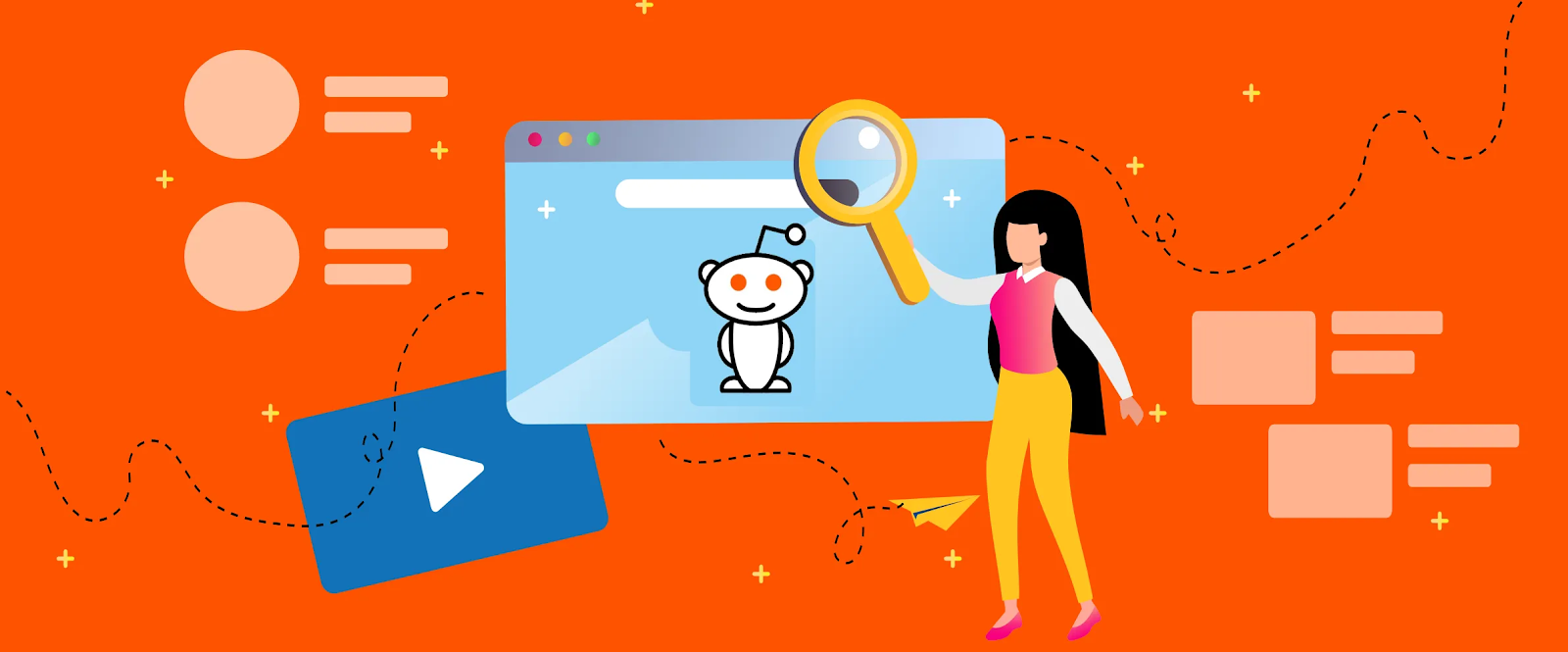 Moderators have the power to remove links, comments, and other types of content as per their understanding and if they find the content objectionable. They also have the power to ban spammers and abusive users from engaging with the community.
Why Is Reddit Unique?
Reddit has many purposes, the majority of which have been possible due to the platform's evolution. It is a good thing that Reddit has kept abreast with the developments and did not fall behind.
As it has been a part of the system for a long time now, we have seen some new and highly efficient aspects emerging. For one, many memes are shared on Reddit originally, and from here, they travel the world.
Also, Reddit has helped several founders get easy access to crowdfunding and receive authentic responses for their ideas. Lastly, Reddit has also helped share how we conduct and perceive AMAs (Ask Me Anything) today.
Reddit's Voting Mechanism
Added to this, the way Reddit creates the voting system is also quite amazing. Following logarithms, the first 10 votes on your post will have the same impact on its popularity as the next 100. Moving on, the next 100 votes will be on par with the next 1000 votes. This means that your first 110 votes will have the most impact. If you reach 110 or 1000, the popularity meter will climb equally.
Reddit is a bit different from other mainstream social media channels, making it even more important to know some things before you start using it. Participate in those discussions where you already have authority and understand the ins and outs of the topic.
There is no need to rush. Take your time with the platform, understand how the subreddits work, and learn the Reddit language. There are several Reddit-specific terms and phrases that you may be unaware of. Want to achieve success on Reddit, it is better to take a look at their glossary guide.
Commentary
Comment on the posts if you want to earn Karma points and become a known personality on the platform. However, always check the community guidelines and remember the Reddiquette before commenting.
Conclusion
Reddit as a platform is highly engaging and a fun thing to be associated with. To start with it, first, download the Reddit app, create an account, and begin your journey as a Redditor.
Remember, your Karma points are a way to get noticed and earn recognition on the platform. So, engage carefully while following the rules, and you should be good.