For virtually everyone with an Internet connection, YouTube is the default video streaming source. YouTube has everything: movie trailers, live events, comedy skits, tutorials, and web series.
Having the option to watch videos offline is an important feature in the absence of an internet connection. YouTube's offline function lets people watch videos anywhere, anytime, without requiring an internet connection, and thus saving on data usage.
To take advantage of offline viewing, you must subscribe to YouTube Premium. YouTube Premium offers myriad exclusive features that drastically amplify the overall user experience. In this article, we highlight these features and show you how to watch your favorite videos offline.
The Early Days of YouTube Premium
Managing Your YouTube Premium Subscription
YouTube Premium Pricing
YouTube Music Premium
How to Enjoy Offline Streaming with YouTube Premium
YouTube Originals
Ad-Free vs Brand-Free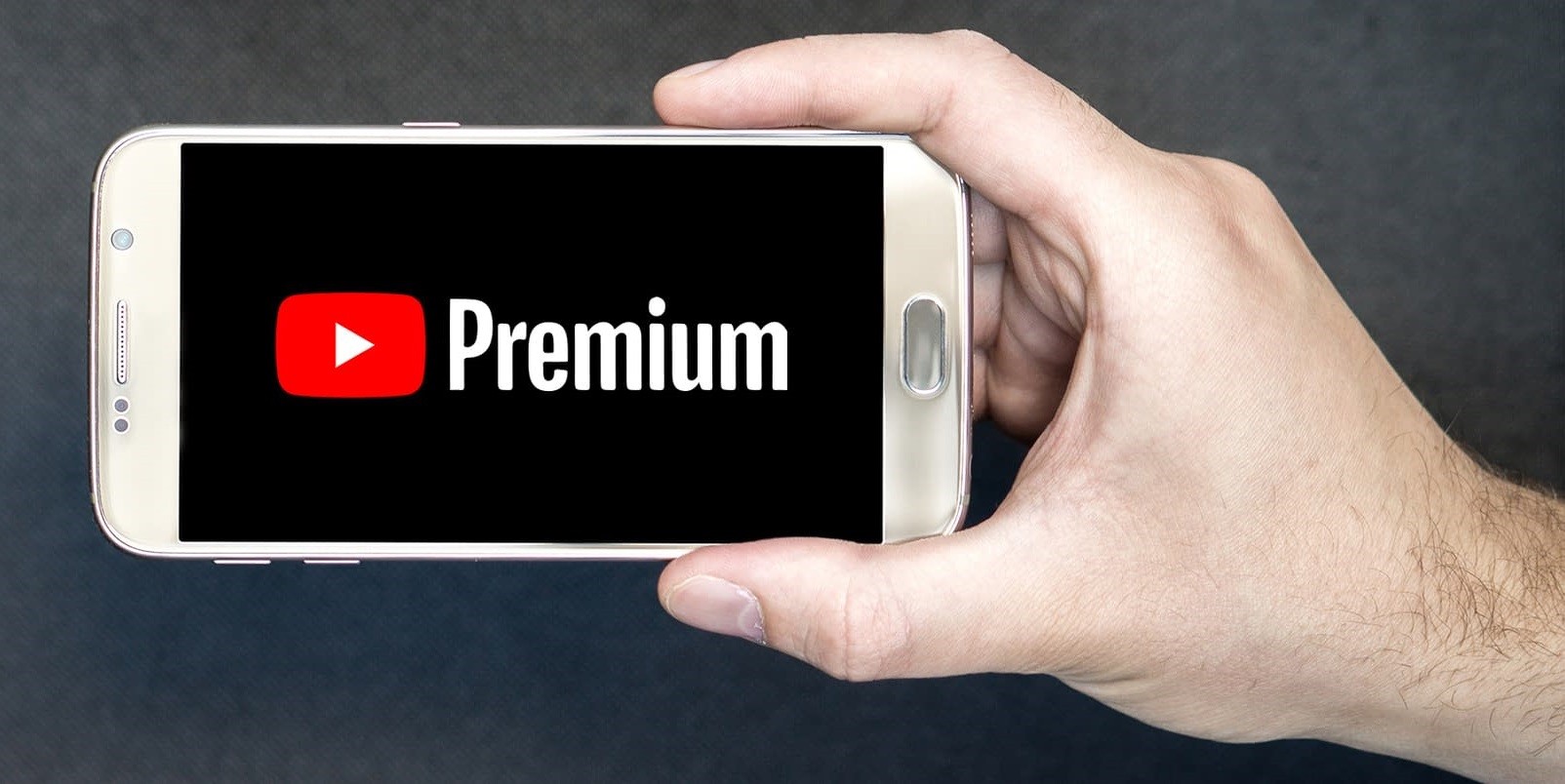 The Early Days of YouTube Premium
Launched as Music Key on YouTube and Google Play Music on November 14, 2014, the service offered exclusive ad-free viewing of music videos from partner labels.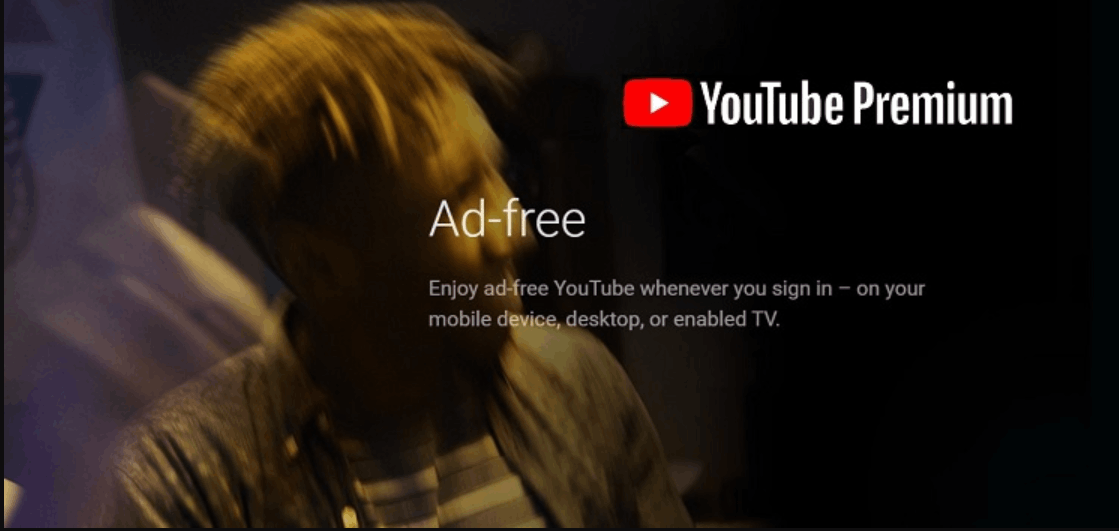 On October 31, 2015, the service was revamped and relaunched as YouTube Red, with the goal of providing ad-free access to all YouTube videos rather than just music.
On May 17, 2018, YouTube announced the program's renaming as YouTube Premium and introduced a separate YouTube Music subscription service. Later in the year, YouTube made some of the service's original features available on an ad-supported basis.
YouTube Premium Compatibility Features
YouTube Premium's key feature is the removal of ads. Because YouTube generates its money from advertisements, it is not a viable business strategy to remove ads without charging a fee.
The Premium membership applies to all three services – Videos, Music, and Kids. The subscription is device-independent so its features will be usable regardless of what device you choose to watch from.
It is compatible with both Android and iOS phones and tablets, making it by far the finest way to stream YouTube videos.
Managing Your YouTube Premium Subscription
To begin using YouTube Premium, you must have the YouTube app on your device and a Google account. YouTube is owned by Google and is accessed through its products.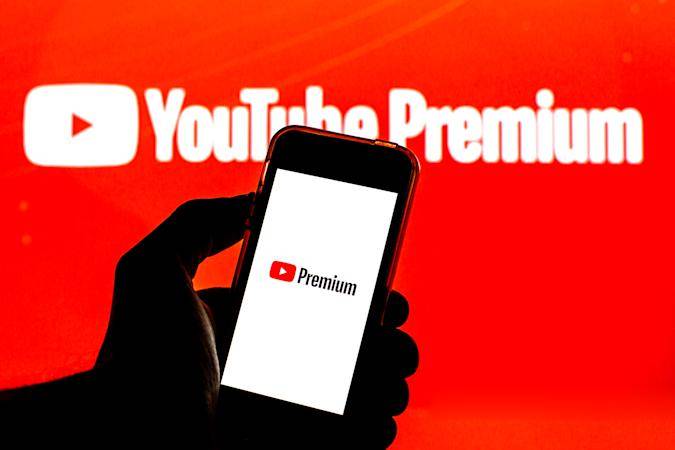 Most smartphones today come with the YouTube app pre-installed onto their device. If yours doesn't, head to the Google Play Store or the Apple App store to download the app. Search for 'YouTube' and click 'Install' or 'Get' to download and install it to your device.
To find YouTube Premium from the mobile app, click on your account, which is a circle with your Google account image or your initials to open the account menu options. From there you can click "Get YouTube Premium".
To explore YouTube Premium on your computer, visit the Premium section of the YouTube website. From there, log in to your Google account from where you will access your subscription. Having done this, click either on "Get YouTube Premium" or on "Try it for Free".
YouTube Premium Free Trial
YouTube Premium comes at an acceptable price range given the overwhelming amount of features it unlocks.
The YouTube Premium membership is available for a generous three-month free trial.
There's no obligation to continue after that, and if canceled before the trial ends, no charges will be deducted whatsoever. This is a fantastic way to see if your viewing habits on YouTube get a substantial boost due to the range of exclusive features.
YouTube Premium Pricing
To take advantage of the three-month free trial, users must submit payment details. When the trial ends, you will be charged for the first month of your membership.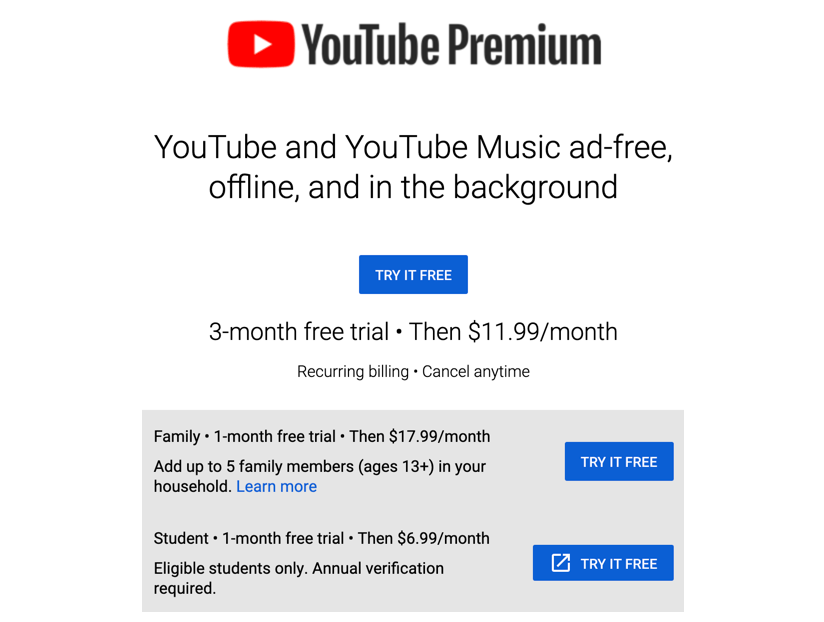 You will also be charged if you fail to cancel, so set a reminder for yourself of the end of your free trial so you aren't charged if you do not wish to continue with a Premium membership.
YouTube Premium costs $11.99 a month after the three-month free trial. For households, you can take advantage of the Family option for $17.99 per month. This plan includes access for up to six family members (ages 13+) in the same household.
If you're a student, you can get a discount on YouTube Premium, at $6.99 per month.
Canceling YouTube Premium
The Paid Membership page of the application offers an option to cancel the membership anytime without any additional charges.
Upon cancellation, the account is automatically reverted to a free YouTube account.
You can easily reactivate your YouTube Premium subscription at any time.
YouTube Music Premium
Subscription to YouTube Premium comes with access to YouTube Music Premium. This is a music streaming subscription offering a number of unique features. With a YouTube Music Premium membership, you can download songs and videos to listen to or view offline.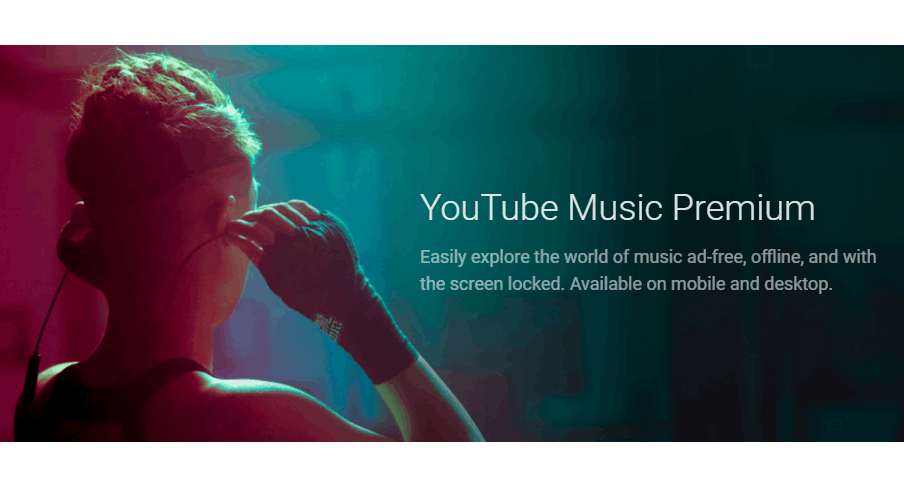 This is major for saving data during activities like driving or working out outdoors. It also comes with an audio-only mode which lets you listen to the audio without loading the video.
Background Play is also available, letting you turn off your mobile screen and continue listening, or use GPS navigation while driving and enjoy your YouTube Music at the same time.
And finally, of course, YouTube Music Premium includes ad-free streaming for all content, making podcasts, concert streams, and other audio content seamless.
Note About Using YouTube Music Premium
With this service, the audio and video content is encrypted on your device and may only be viewed through YouTube applications.
Remember to watch any saved clips within 30 days from the date of download as they are automatically removed from the device after that period.
How to Enjoy Offline Streaming with YouTube Premium
YouTube Premium allows you to download videos and playlists to view offline anytime later. Once you're logged into your YouTube Premium account, videos can be easily downloaded by following these simple steps. Be sure to have an active internet connection in order to download.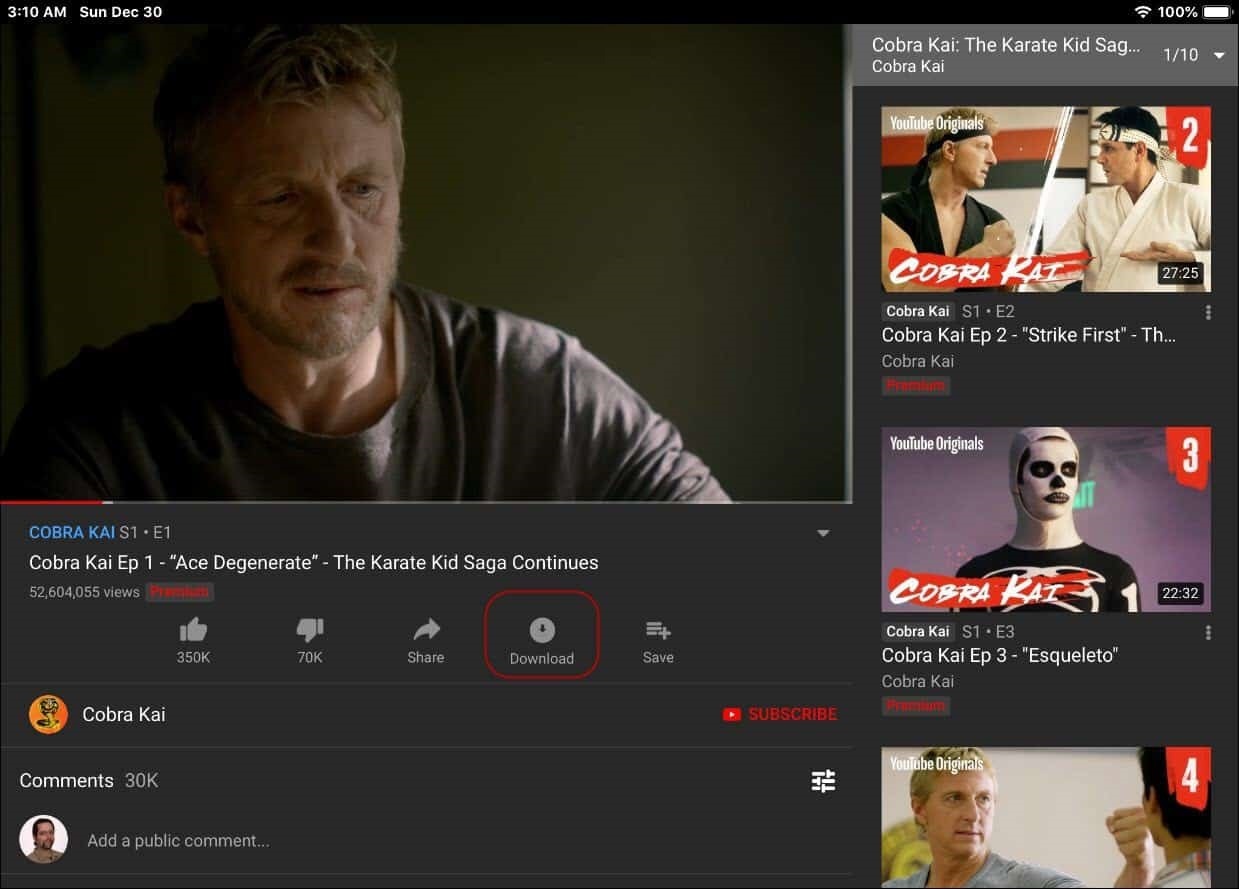 First, open the YouTube mobile app and play the desired video. Then, choose the "Download" option from the video player and select the video quality that your desired video needs to be downloaded in.
When the video has finished downloading, the "Downloaded" symbol will show underneath the video player. The downloaded videos may be viewed in the "Library" or "Account" sections.
To remove a video you saved for offline viewing, click on the "Remove" option from the download section.
Customized Download Settings
Videos and playlists will only be downloaded on certain mobile devices when they are connected to an internet network.
To enable video downloads on your mobile network, all you have to do is keep in mind some simple instructions.
After clicking on your profile on the YouTube app, select "Settings" from the drop-down menu. From the displayed options, select "Library & Downloads." You can then customize the download settings as per your requirement.
YouTube Originals
A YouTube Premium membership gives you access to YouTube Originals content right when it is released and with no additional cost.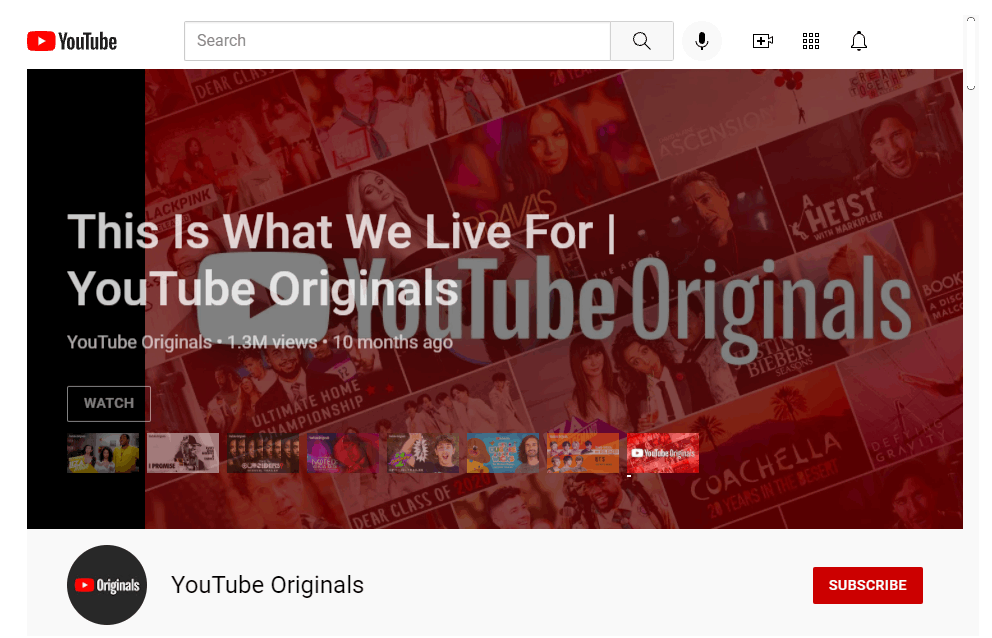 YouTube Originals contains Emmy-award winning and nominated content, along with events, festivals, documentaries, movies, and television series.
Big Name Content
With creators like Michelle Obama, BTS, Demi Lovato, and a range of exclusive children's programs, YouTube Originals has compelling content to elevate your media viewing.
Ad-Free vs Brand-Free
Seamless streaming not only saves a lot of time but also enriches the quality of time spent online. With YouTube Premium, it's not just in-video ads that are gone; third-party banner advertisements and search ads are also absent.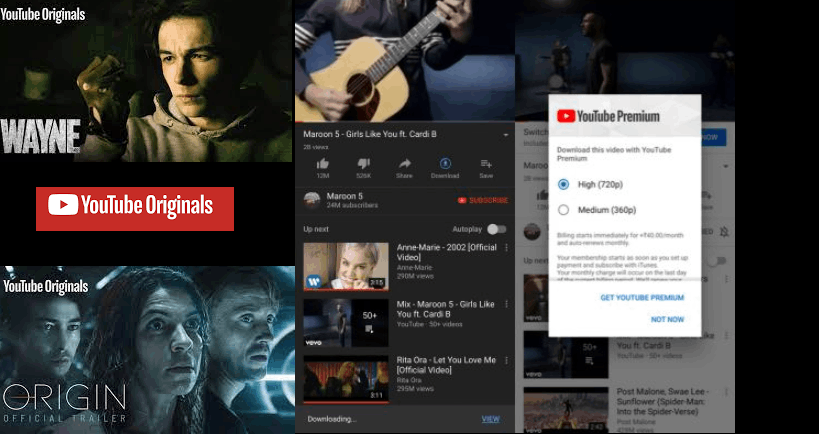 But there is a difference between going ad-free and having no brands or products marketed to you. You may still notice the creator's branding or promotions integrated into the videos, podcasts, and the like.
Promotional links, shelves, and features added or enabled by the creator in and around the content are also accessible to you with just a tap.
These connections might be for their website, goods, a channel subscription, event tickets, or other connected locations.
Make Boring Tasks Fun with Background Play
YouTube Premium offers another much-desired feature with Background Play. While playing videos, music, or even podcasts, you can open other applications or turn off the mobile screen, with no stoppage to the content.
As a default setting the Background Play feature is turned on. To turn it off, go to "Settings" from the drop-down menu. Now choose "Background Play" under the "Background & Downloads" section. Now turn off the "Always On" feature manually, to never play another video in the background.
Background Play offers another setting to enhance the overall listening experience. Here, if the device is linked to headphones, speakers, or an external audio output, videos will only play in the background. This can be easily customized under the "Headphones or External Speakers" tab.
Conclusion
YouTube Premium offers a number of incredible features that take streaming content on its platform to another level. From original content to ad-free viewing to background playing, YouTube Premium is worth the added fee.
Take advantage of the awesome three-month free trial and check it out for yourself!