There is no person in the world that does not communicate at least at some level or another. And yes, that includes you introverts. And to the extrovert's chagrin and the introvert's joy, there are robots that read the human mind and do everything you want to be done, without having to be involved at all.
Tech has become very common, and an important part of our everyday lives. And, with our advanced growing technology, we do not have to wait days or months to receive a response from the other party. Aside from visual communication, which is also important, online communication is widely used.
Billions of users all around the world communicates and exchanges information in seconds. Different platforms allowing access to the sweet vital exchange of love, information, and content that would not have been possible if some geniuses did not invent this technology. In this article, we will talk about the Discord app one of the most used applications by millions of people around the world.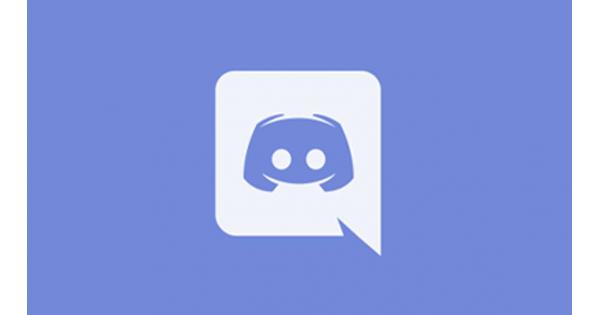 About the App
Discord is a communication app where you can chat with friends, communities, or anyone. It offers an organized conversation channel, where you can create groups, send private invites, and hang out in your own space. Yeah, so it is kinda like Skype and its likes?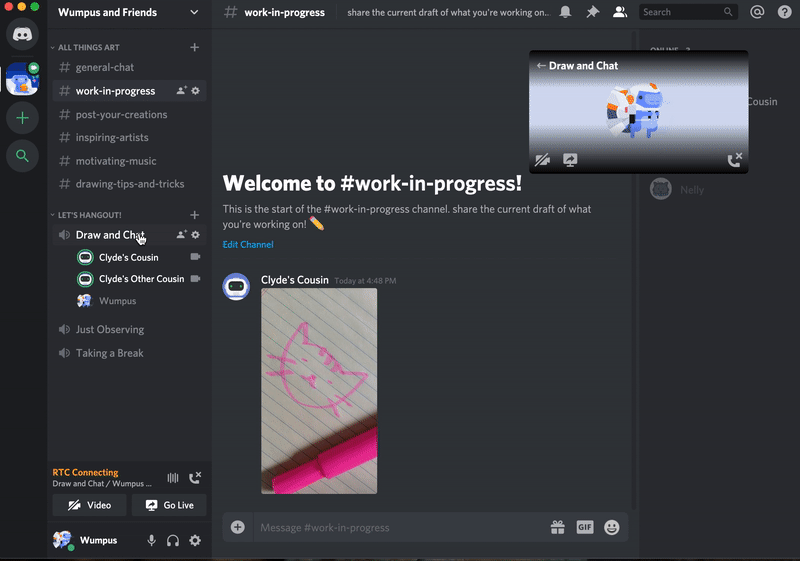 Not to sound sales-y here, but every company has their own thing that makes them stand out, right? Discord offers total control of conversations as your server is private, and the people you communicate with are only those you sent an invite, sent you one, or the ones you join yourself. They make communities fun, and topics can be organized in channels.
It was founded by Jason Citron and Stan Vishnevskiy in 2015, who shared a dream of improving communication in online games. They achieved their dream, alright. In fact, so much so, that the use of the app, Discord, evolved more than just around video games.
Today the app is used by lots of communities ranging from housewives having an arena to discuss the latest gossip about Keeping Up with the Kardashians. To football fans talking about match fixtures and highlights, and even high students having a group reading or solving math together. It contains features to help you create and interact with your own community, with the people you want.
How to Download
To download the app, hop on to the Google Play Store, or Apple store. The app is available for your PCs, Mac, Android phones, and iPhones. On the Google Play Store or Apple store, search for the "Discord" app in the search area. The app pops up in the results, and the first app, which is the best fit for your search should be selected.
After clicking on the first app, you will be taken to the installation page, where you download and install the app on your device. Hit the "Install" button, and accept the requirements it brings up. After successful installation, Discord is ready to use on your device.
What Are the Main Features
Among the numerous features Discord have to offer, the main features will be listed here. 'Go Live Game Streaming and Screen Sharing' feature makes it possible to share what you have on your channel. Remember, your channel is just a topic-specific part of your community. For example, you may have a "Game" community, but "Assassins Creed VI" might be a channel.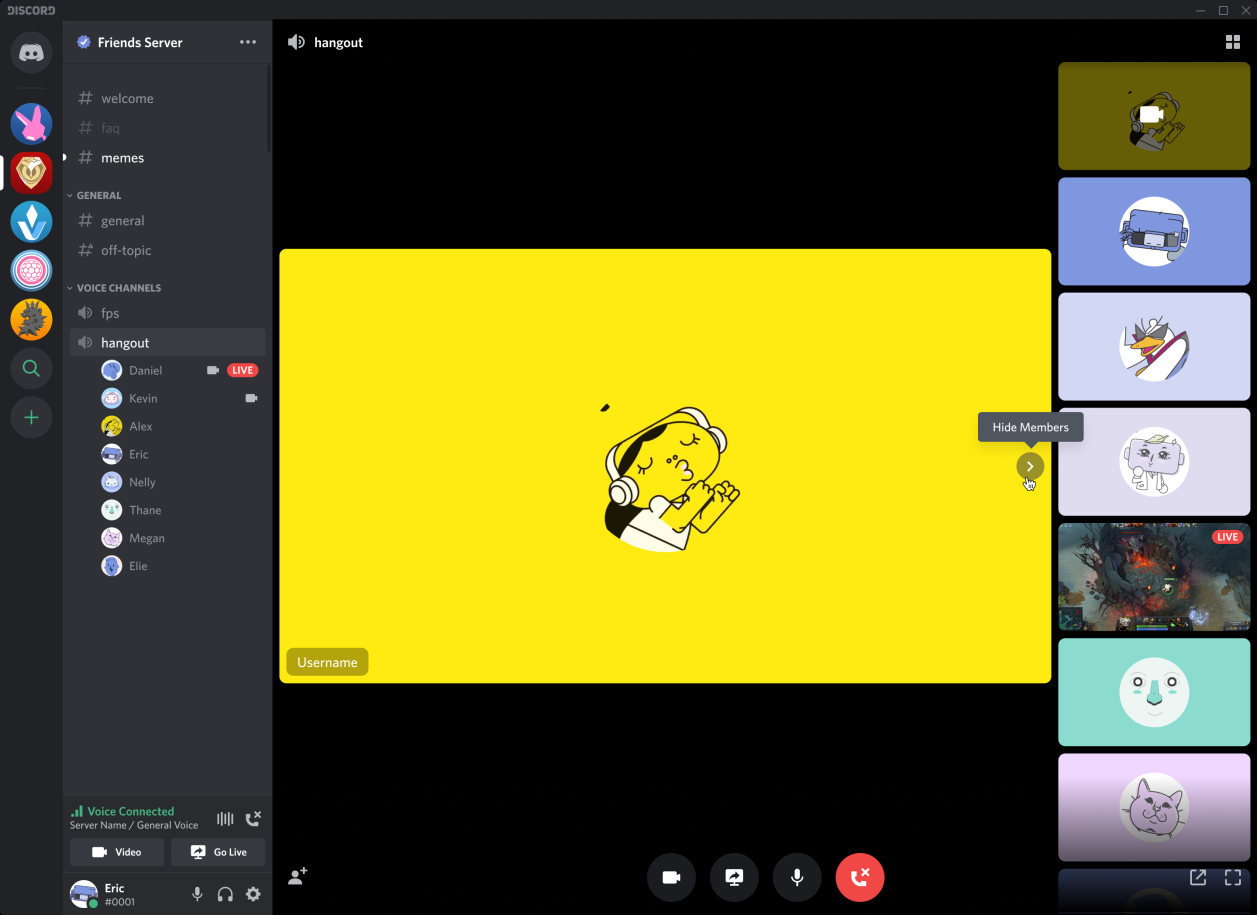 The Go Live feature makes it possible to share your screen live either for games (which was the initial central focus) or for anything else. It makes it possible for people in your channel to join in on important updates while they happen.
Just as other messages app, Discord allows sending messages to groups, and to individuals. Languages can be set, as well as English variants. Spelling correction is enabled in this feature too. You can also get to your conversations faster without even having to leave your current chats by swiping through panels.
You are not limited to text alone. You can send voice messages, and if that is not enough, you can turn on the video, so you can see your community. The video server allows up to 25 people to stay connected in a single video.
How to Use the Server
Servers in Discord are ways to connect with people. With servers, you can send invites to people to connect with, accept invitations, and explore public servers as well. Servers usually have lots of channels that are topic-specific to tailor your particular interest. Do you have an interest in songs, dogs, or football? There will probably be a server you can join, and connect with like-minded people.
If peradventure, you could not find a server that has a topic you are interested in, you can as well create a server, and share it with friends. Or other people will search for this server, and join the channel. Servers make it easy to create communities with people of the same interests. The server feature has lots of extensive features that make communities feel like home.
You can browse for servers by categories, or directly search on Discord's own search engine for any community. The server discovery tab will then bring the best results from your search. The Discord search engine shows common or popular searches, so if you could not find a particular server, you could search for the server channel on Google to make sure the server you are interested in actually exists.
What Are the Features?
Having listed the main features of Discord, that alone does not make Discord very common and used by millions of people. There are other, quite unique and cool features it has to offer. Some of those other features will be shared in the following lines.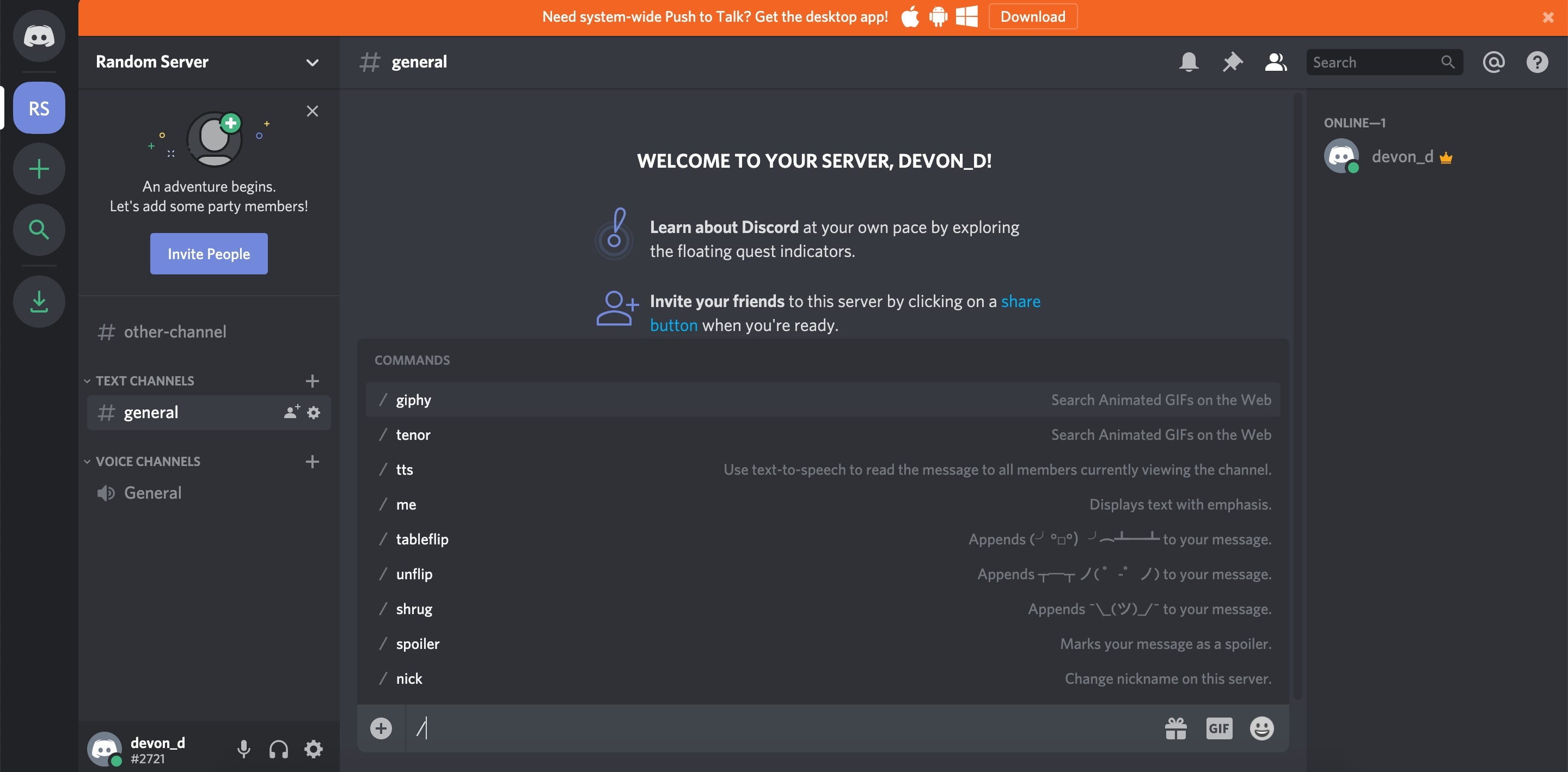 Have you ever been connected on the phone or on a video call, and your friend's neighbor mowing his lawn keeps disturbing? Or no matter how lovely pets are, they keep disturbing the call or the game streaming sounds?
Discord created a noise suppression feature that makes you reduce all other sounds coming from your conversations and makes you focus on the ones you really want to hear. It makes your conversations seem as though you are in the same room with the person/persons making the sound quality great.
What Are the Additional Features?
Custom status is a feature that keeps your friends updated about what you are doing at any particular time. Want to boast you have finished a game? Or let your friends know that you have to be away for family matters for a few days. Or just do not want to talk at that particular time. The custom status makes it easy to send updates to several people without telling them one at a time.
Discord has lots of animations, gifs, and motions that make it fun. But is it always fun? Moods change and people perceive these motions differently. For this reason, Discord caters to all its users and enabled the reduced motion setting. A reduced motion setting is a feature that makes it possible to limit the amounts and intensity of animations to be suppressed or minimized.
The multistream feature is only available on desktops, but it can make tasks to be managed properly. You can watch multiple live streams and adjust voice and video settings for each of them. That way, you will not miss any important updates as they happen live across your channels and friends.
How to Use the App
Although the app offers lots of amazing features, it may not be readily understood by new users. If you have used Slack before, then Discord may seem easier and familiar. If not, let us take how to navigate, and understand the app's features, shall we?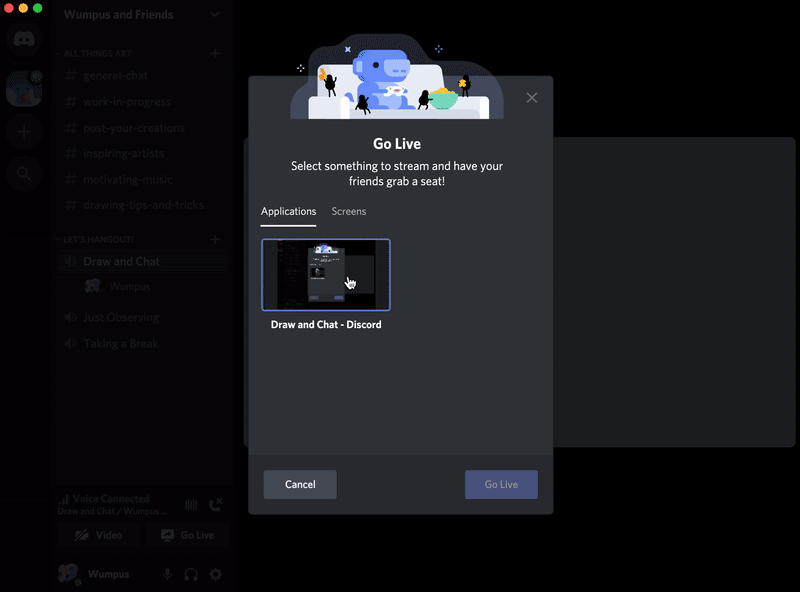 To share your screen, you have to be on a voice channel. As text channels do not enable audio or video. Then you press the Go Live streaming icon at the bottom left of your screen. You can adjust your options by sharing an individual application window or share your whole screen entirely. Thereafter, you press the Go Live button at the bottom when you have chosen your option.
Game streaming follows almost the same procedure, but the game needs to be recognized by the app's built-in game detection. No worries, if it does not, you can manually add it by going to "User Settings," then "Game Activity," then add your game there.
To join and watch a screen share or game stream, look at the left sidebar for the Go Live icon within your voice channels. Click on any live stream or screen share, and you automatically join the stream/screen share. You can then adjust some settings like the audio, or the size of your viewing window when you join. To multi-stream, click the eyeball icon on a particular friend or channel stream, and it will be added to your viewing windows as another stream.
How to Use Servers
Discord is personalized in its operations and uses servers to ensure this. That means you cannot hack into anyone else's private space without an invitation from that person. The exception is when you join a server from a directory to join a channel or group. Even with that, you still have to get the invite link for that server.
To join a server without being sent an invitation, click the "+" icon on the left server. Then click "Join a server," which thereafter, you type or paste the invite link to join. An important tip is to understand, first, how to navigate around the app or a guide to using Discord. Once understood, the possibilities in using the app are almost endless. Plus, lots of important updates are done regularly, so updating the app is another good thing to do.
Another tip will be to upgrade to Discord Nitro for a better, enhanced Discord experience like personalized profile and badge, ability to upload higher contents for up to 100Mb, HD video, and lots more. It is important to mention that the Nitro mode comes with a fee of $9.99 monthly fee, or a $99.99 annual fee.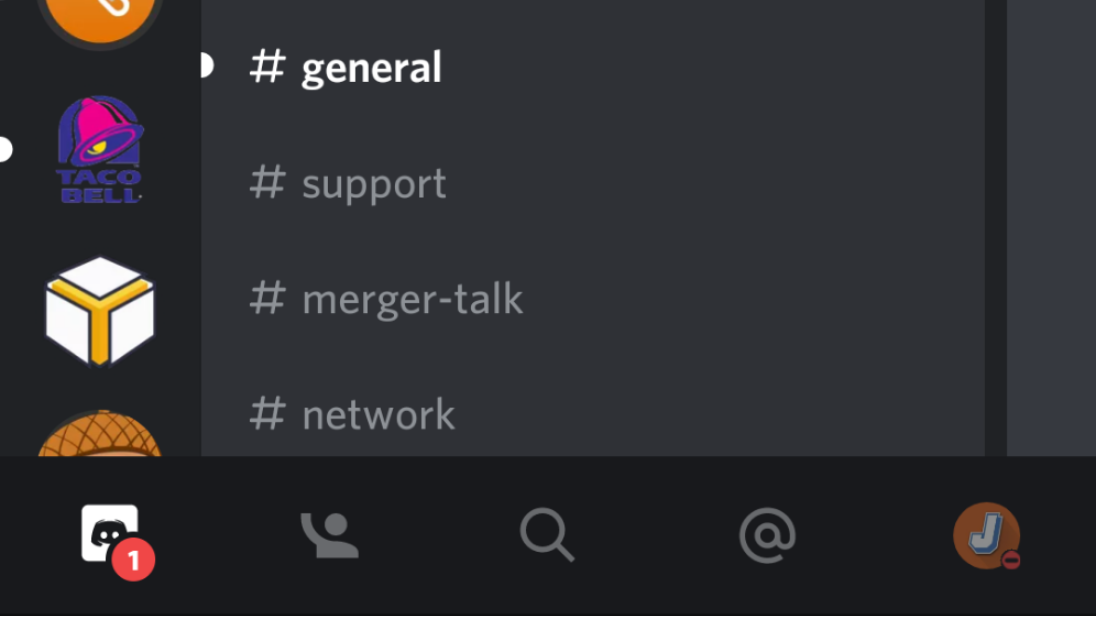 Conclusion
The personalization and the user experience Discord offers is a good reason it is preferred to lots of messaging applications. It has cool features, it is fun and easy to use once understood. This article explained what the Discord app is about, how to use and download it, and other important tips.