We all spend hours each day typing on our smartphones, whether sending an email, typing a text, or simply gossiping on WhatsApp groups. All this typing can be frustrating on the small keyboard that is provided by mobile device companies.
As an answer to all these problems, some people got together and developed a fancy, powerful app that acts as a lighthouse to the keyboard situation. Called Fleksy, the app brings us a keyboard that is intuitive, fun, accessible, accurate, and fast. In this article, we will cover the following topics.
What Is the Fleksy Keyboard App?
What Are the App's Best Features?
How to Download
How to Use Fleksy
Tips to Get More Out of Fleksy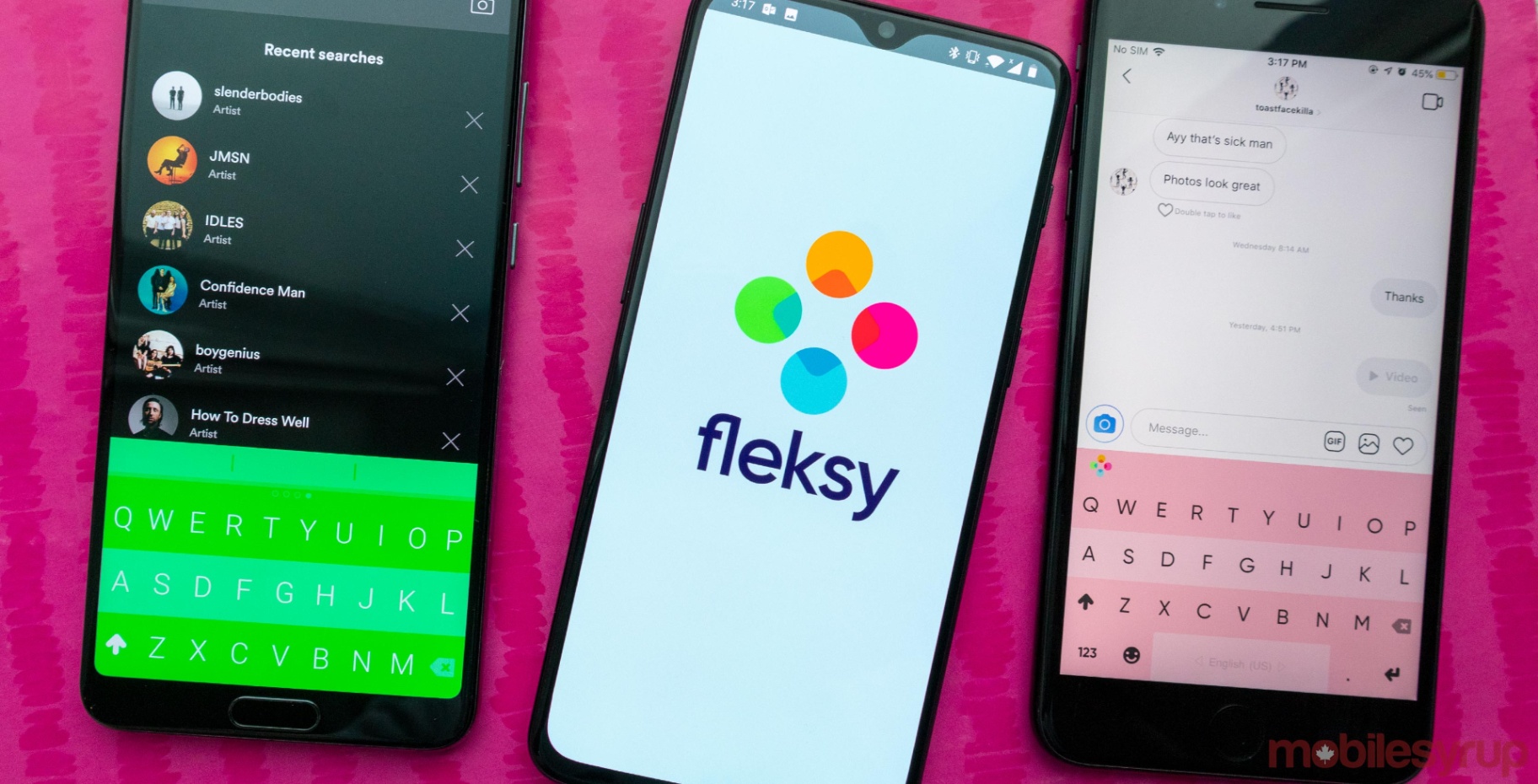 About Fleksy Keyboard App
Fleksy was created and developed by Fleksy Inc, a company that was founded in 2011. In the company's first year, they launched their app on Apple iOS. The company was acquired by Thingthing Ltd., a competing player in the same segment, and they continued to work and develop the app that is available today.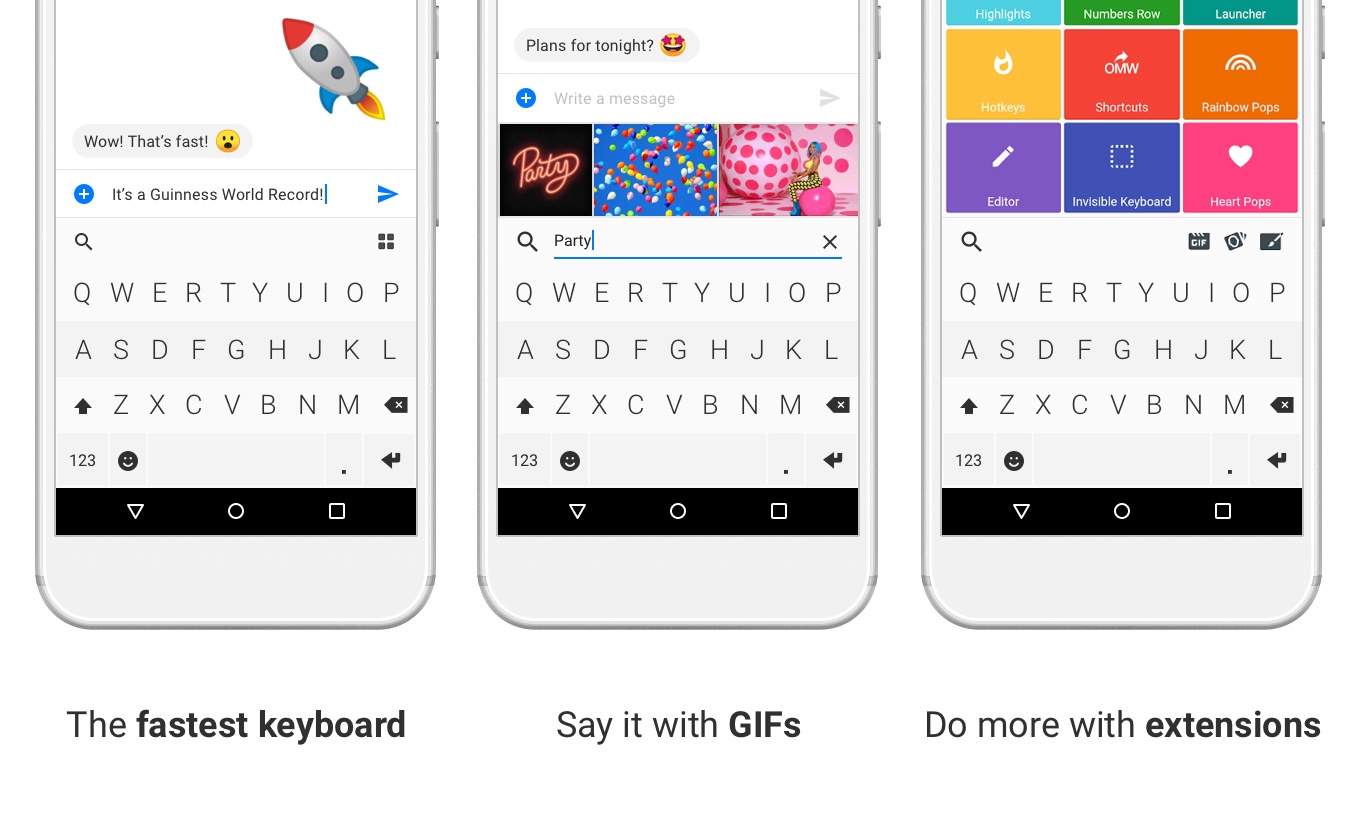 Fleksy is a virtual keyboard app available on Android and iOS devices. The prototype came to help the blind and visually challenged, to allow them to type via muscle memory. With the help of gesture controls and auto-correct feature, the app tries to improve the typing speed and accuracy of users.
With advanced algorithms that detect the user touches on the keyboard, to transmitting this data via a language model to calculate and predict the intended word, Fleksy is deemed the fastest keyboard in the world. To back this up, they even have a Guinness World Record to their name!
The app is available in 65 languages, including Greek, Arabic, and Japanese. You can even directly switch between languages while typing! The keyboard is also completely private, with your data only stored locally and never leaving your mobile phone.
Main Features
The Fleksy keyboard offers a landscape mode: just go to the settings menu and enable the "force landscape" option. By increasing the size of the keyboard, you have more options and flexibility to maneuver.
The app contains easy access to hundreds of emojis. The artificial intelligence built into the app not only auto-suggests words but also the right emoji that you should use. You can also access millions of GIFs and stickers on the Fleksy app as well, powered by GIPHY.
The 'Raise to Speak' feature, if enabled, means raising the phone to your face to trigger the app to read out everything that has been typed so far. You can also wave your hand in front of the front camera to make the reading capabilities kick in. This is a very good feature especially if you are new to Fleksy.
Fleksy's Convenient Features
Other notable features that make Fleksy stand out are the nitty-gritty of daily usage. You can control your cursor from the spacebar by using an extension called "Cursor Control". If you are a one-handed champ, use the "one-hand extension" for iPhone 8 and 8+.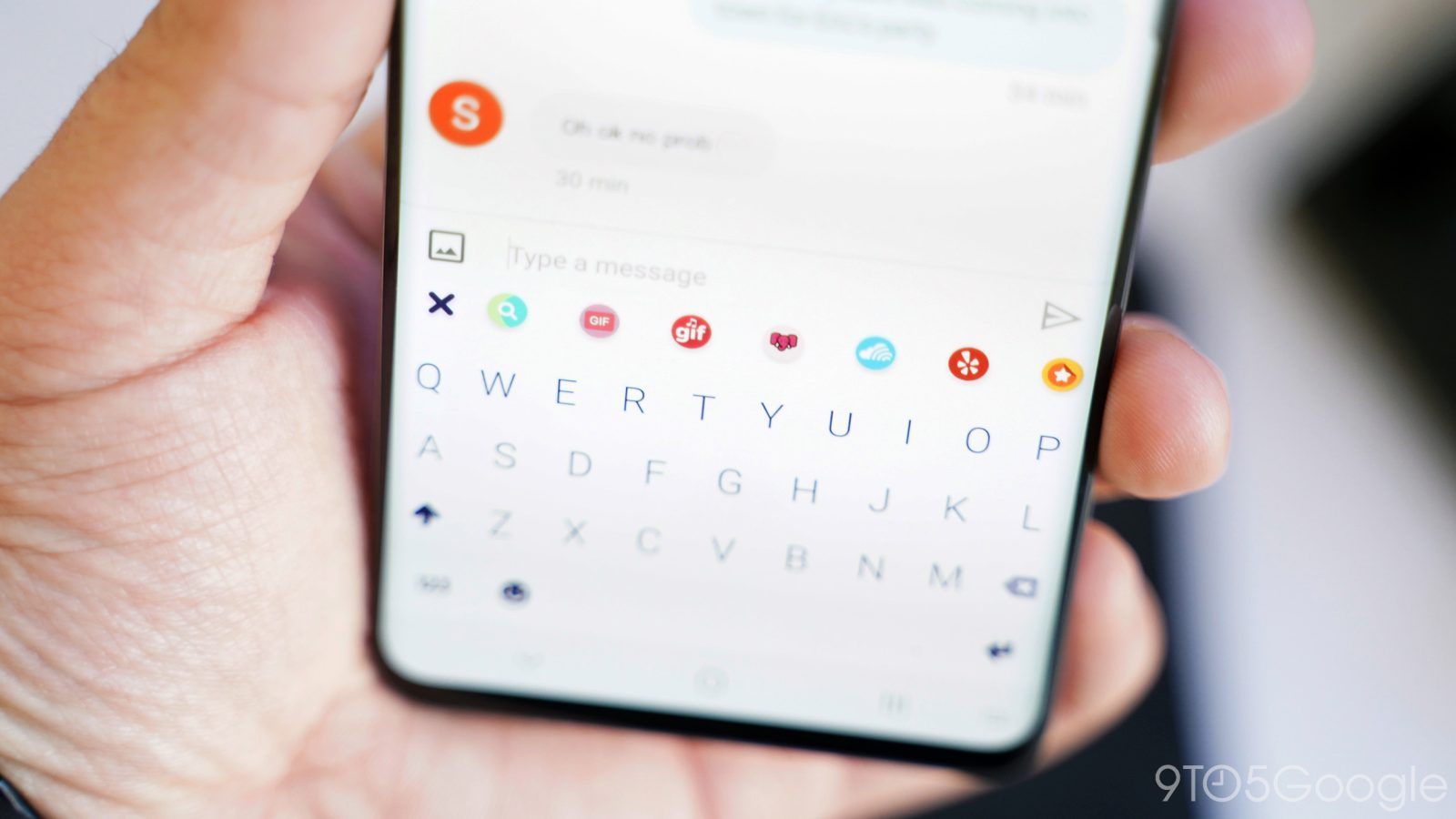 They also have a numbers row extension if you wish to have the numbers displayed at all times.
There are tons of themes to choose from, unlike the regular boring keyboard that you use normally. With easy access to 50+ themes, you can customize and even create your theme with another great feature called FleksyArt.
The feature called Chameleon Theme changes the color of the keyboard depending on the color of the app you're typing in.
Gestures
Fleksy offers a highly-intuitive keyboard that allows you to make some simple gestures to navigate it.
Simply swipe left to delete an entire word, or swipe right to insert a space. These quick swipes can add up to save you time when writing and editing work.
You can even hold down the space bar to launch a 'Select All' function or to initialize the Cursor Control function.
How to Download
Fleksy has an average review score of 4.3/5 on Android and 4.0/5 on Apple. Given the fact that an average employee spends 14 hours per week just typing on their smartphones, this app is a must-have for a better content delivery experience.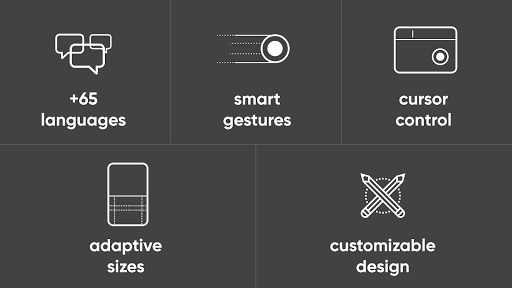 Fleksy is free to download and free to use for both Android and iOS devices. It is not currently available for Microsoft users.
For Android devices, go to the Google Play Store and search for 'Fleksy'. Select the correct option to go to the app's download page. Then simply click on the 'Install' button to begin downloading the app to your device.
Please note that you must be signed into the same Google account as you are on your mobile device. If you face any issues downloading via the app store, simply go to their support email and write to them for assistance.
Download for iOS Devices
If you are an Apple smartphone user, head to the Apple App Store. Search for 'Fleksy' and select it from the search results.
Once on the app's page, click 'Get' to begin installing the app to your device. The app contains in-app purchases so your consent is required to continue downloading.
According to user reviews, the app functions better on iOS than on Android.
Using Fleksy
Just type as you normally would on any other keyboard and do not fret over errors or speed because, with Fleksy, that is now the app's concern and not yours. There are awesome short-cuts like press right twice to add punctuation.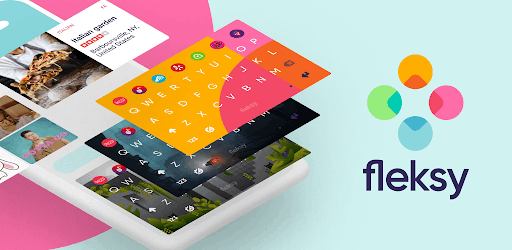 You can also swipe up or down to use shortcuts like auto-correct, in case you spot a mistake, and cycle through all possible alternate words for your input.
To input numbers or symbols, long-press on the keyboard to see options. You can also drag and drop the symbol of your choice by holding your finger and releasing it in your input area. This feature is ideal if you are more tech-savvy or if your current situation doesn't allow the full use of your hands or fingers.
The app also has a transparent keyboard that will no longer block the view of whatever is below or behind it. This feature can be toggled on or off depending on whether or not it offers you adequate readability.
Upgrade Flesky
Fleksy is free to download, however, if you want an entire gamut of benefits, the company provides an in-app purchase or upgrade. The price of the app constantly changes, however, the average price on the App Store is $4.99. For detailed pricing, it is advisable to check their website.
For the advanced or professional user, there are three plans to choose from. These are the Essential, Pro, and Custom plans which are available on the company website. The price of any of these plans is not mentioned so if you are interested you must fill in a form on the site with your details.
Tips
When typing, if you are entering contractions – for example 'shouldn't', 'can't', 'haven't' – it is important to know that Fleksy will leave out the apostrophe and won't acknowledge it as a typo. So do not rely completely on the AI to catch these things. But there is something you can do about it.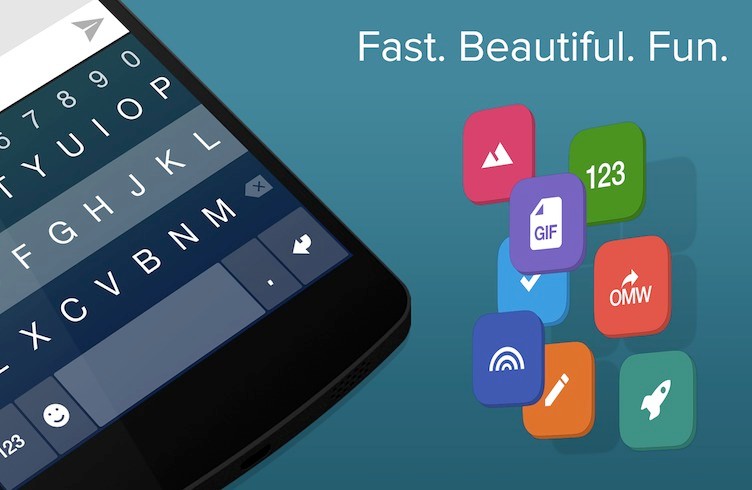 Write down the contractions correctly for a week or two and eventually, the AI will learn that these words should contain the apostrophe and will correct them for you in the future.
To ensure that the app works properly, turn on the 'Full access' via settings. When you start the app for the first time, you will see a button that should take you to the settings directly.
If Fleksy is not listed on the available keyboard on your phone, make sure you add it first by going over to the 'General settings' section to activate it.
Challenges to Win Coins
Fleksy has a fun section whereby the users can earn ranks by finishing the challenges set by the app. These are tiny, fun games that are designed to keep the users engaged with the app. For example, one of the challenges could be "Use the smiling emoji 1000 times" or maybe "Swipe right 10,000 times."
Even though ranking up takes time and effort, winning these challenges means winning coins that can be used to buy themes that otherwise cost real dollars. It is easier to start with small regular challenges at the beginning but the level of difficulty increases gradually.
Conclusion
With 5 million downloads on the Google App Store alone, coupled with a few million more on the Apple App Store, Fleksy has impressed users with its fast speeds, intuitive functionality, easy-to-use gestures, and its privacy and security.
The limited functionality that is offered by the default keyboard on phone devices is limited by hardware capabilities and simply cannot overpower or overshadow a full-fledged app like Fleksy, once awarded 'Software of the Year' by critics and the tech world.