Disney+ or Netflix? This has become a very confusing choice for many people since Disney moved its entire library onto a digital streaming platform.
Both options provide users with a fascinating collection of movies and TV shows. Both streaming applications have risen to the top of the streaming platform market because of the enormous number of people who use them.
However, as the choice becomes challenging to make, this article is here to help you conclude. Let us enlighten you about both of these streaming applications and determine which one offers the best value for money.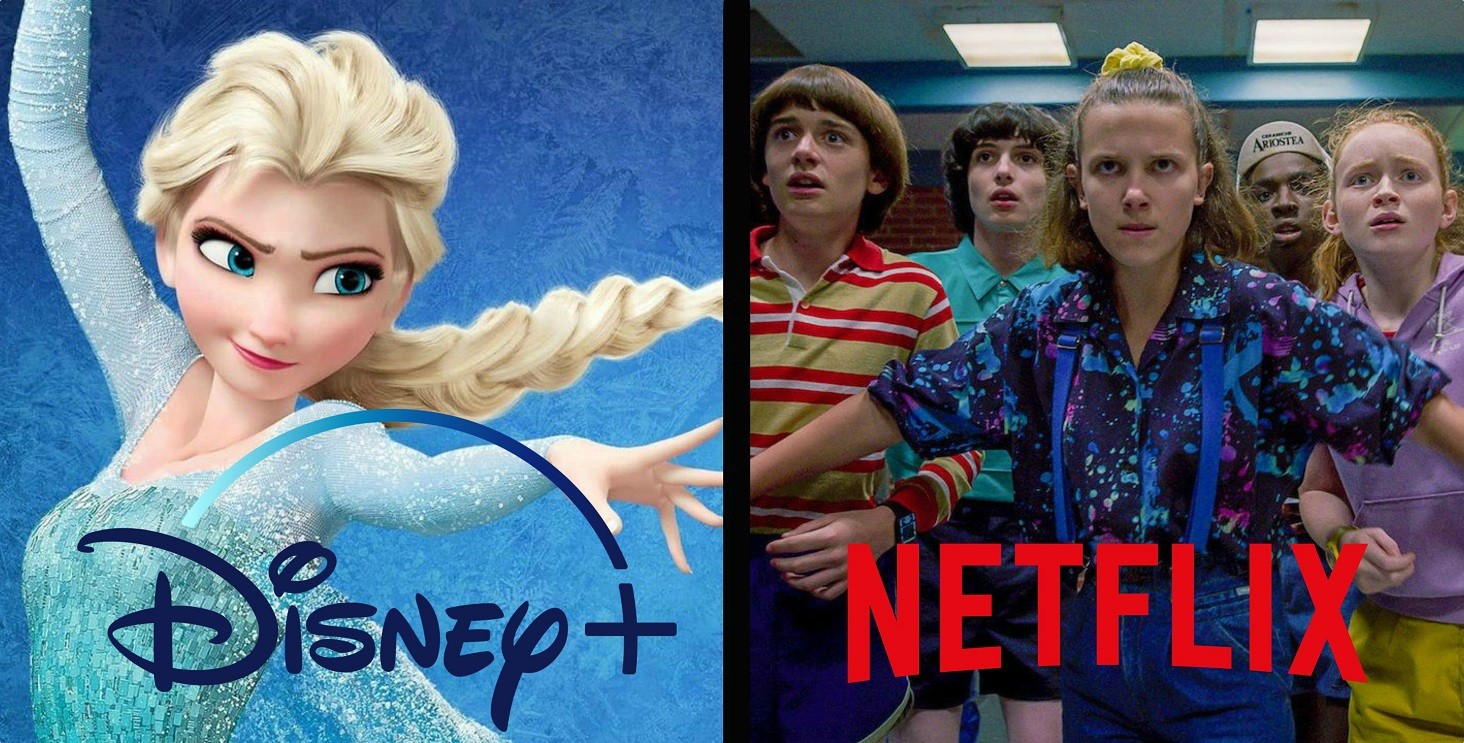 Netflix
The streaming app that has been in the game for quite some time, Netflix, never fails to impress its users with a wide range of TV shows and movies available. Did a friend suggest a film to you? There's a high chance you'll find it on Netflix!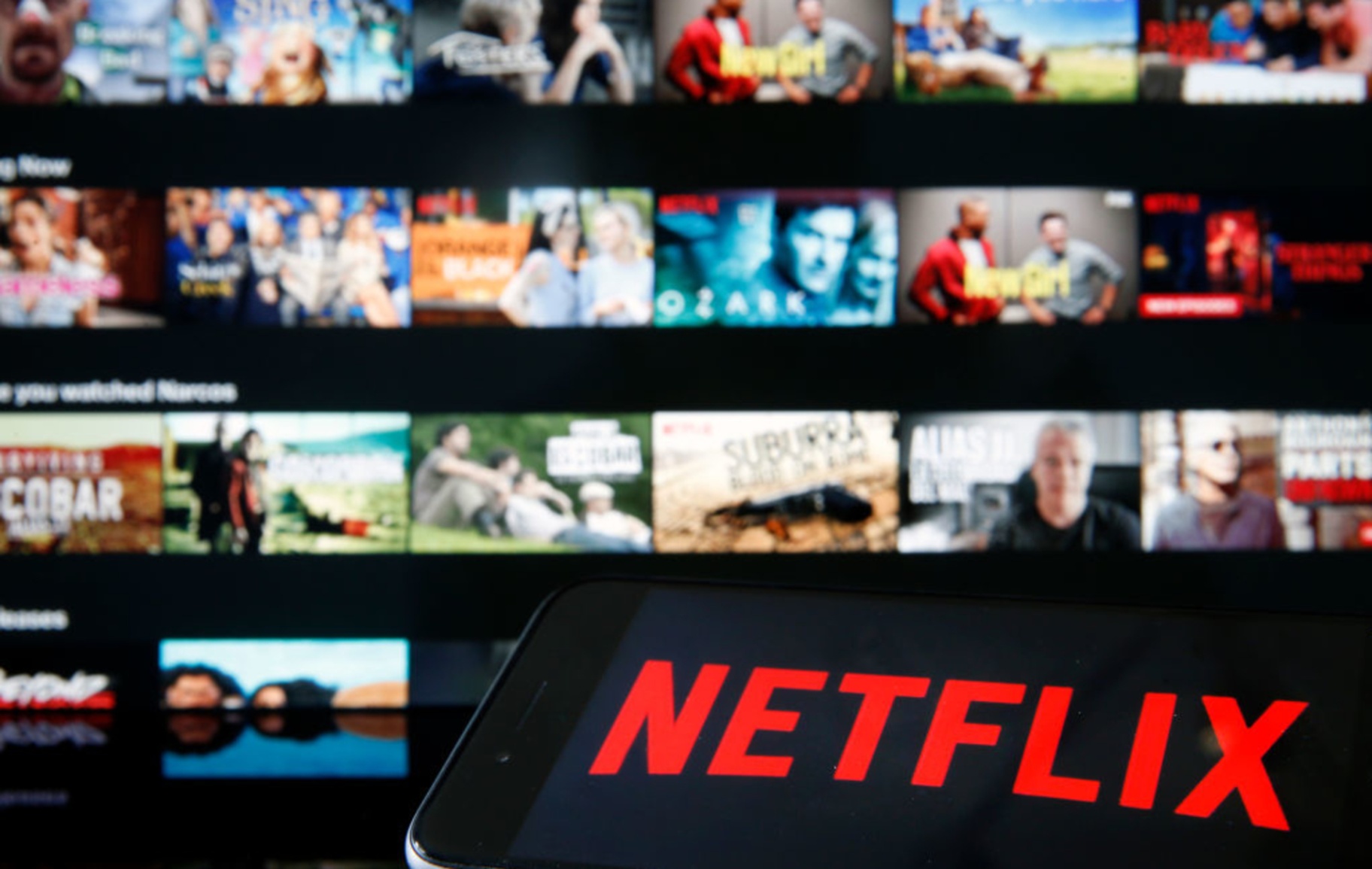 With varieties ranging from award-winning series, movies, documentaries, and even stand-up comedies, Netflix has a wide variety of content to watch.
All of this is available to you not only on your PC or smart TV but also via their mobile app allowing you to watch movies and shows on the go!
Easily Find Something for You on Netflix
Creating your list of preferred TV shows or movies by typing the name on the search bar has never been easier than this. You can quickly save up the film, or TV shows that you've meant to watch and play them whenever you'd like!
You can search by genre and get a list of movies or TV shows to binge and enjoy whenever, wherever you want.
Apart from all of that, Netflix has categories for users such as "Trending in Your Country," "Watch Again," and "Hidden Gems for You," which makes the process of elimination even easier.
User-Oriented Options
There's one thing about Netflix, and that is the fact that it remains a step ahead of all the competition. Their convenient and straightforward design allows users to navigate and stream according to their preferred means of entertainment.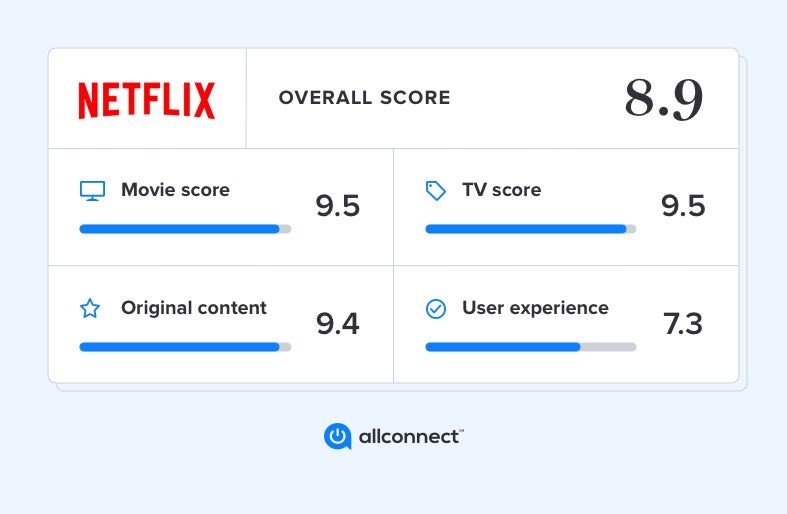 As you keep watching your favorite TV shows and movies or even adding them to your list, the streaming application's database will store your preference and only show you content based on your watch history.
Hover over a show/movie to launch a preview of it to help you get the gist of what it's about!
The hovering over icon option even allows you to add the item to your list quickly, or like it or dislike it so that the database understands your taste. Not only that, but you can also start it from there and click on it for more details about the content.
Kid-Friendly Accounts
Do you have kids and want to make sure that they are only viewing content that is age-appropriate for them? Netflix has you covered! They have a specific option to create a profile just for your kids full of child-friendly content only.
With a wide range of genres available to please anyone's favorites, along with a fascinating selection of documentaries, Netflix makes sure to provide convenience and ease to its users – this is the reason why people continue to keep their subscriptions year after year.
Price Ranges
Netflix offers its service at price ranges with great value, with the option to cancel whenever you like! There are three packages available for users to pick from.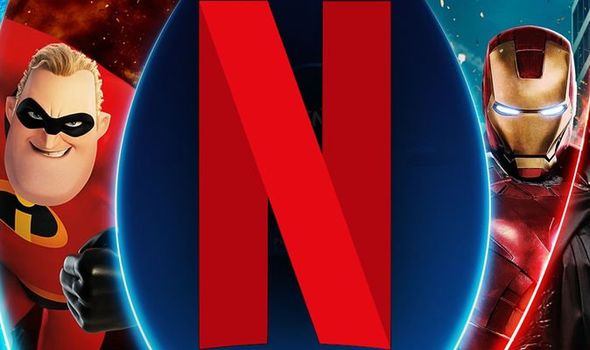 There's a 'Basic' package, which costs about $8.99/month, including taxes. This package gives you unlimited access to their wide variety of movies and shows available. With the Basic Package, you can only watch and download shows/movies on one device.
Another package is the 'Standard' package, which costs US$13.99/month, including taxes. You can watch shows or movies on two devices in this package. This gives you access to their entire library of content, as well as the ability to view it in HD quality, a feature not available in the Basic package.
The last package is called the 'Premium' package, which costs US$17.99/month, including taxes. This package allows you to watch on up to four devices and even download the content for offline viewing and includes all options from previous packages, like Ultra HD viewing.
Download
Netflix's entire platform is easy-to-use. One doesn't have to be tech-savvy to know their way around it!
You can easily download Netflix on your Android smartphone by visiting the Google Play Store and searching for 'Netflix' in the search bar. If you are using an iOS smartphone device, visit the Apple App Store and search 'Netflix'.
After locating the app in the search results, click it to go to its installation page and click "Install" or "Get". This will begin the download to your device. Launch it and enter your Netflix details, or sign-up to use the service.
Disney+
The streaming platform offered by Disney is specifically designed to provide content from Disney-owned franchises like Marvel, Pixar, Star Wars, ABC, ESPN, and so many others. Not only this, but it has TV series on it too!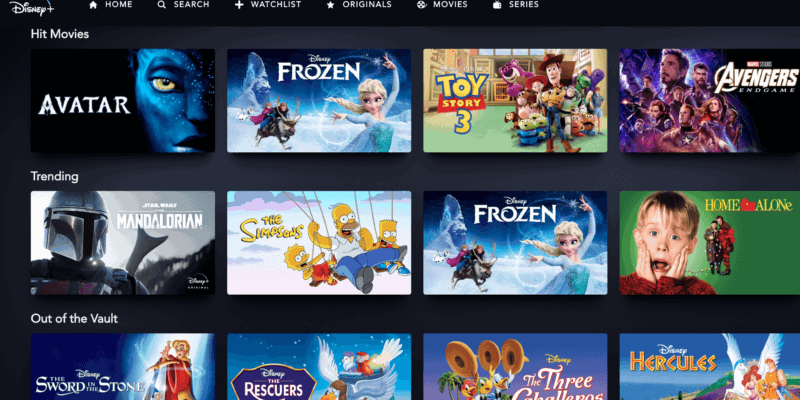 The entertainment from Disney+ is abundant, and it would be hard to get bored with the number of options and variety of content ranging from latest releases, originals, classics, throwback movies/shows, and a whole lot of others too.
What does Disney+ have to offer?
With categories like 'Hit Movies,' 'Trending,' 'Originals,' and 'Collections,' Disney+ also has the technology for recommending shows/movies according to your likes and dislikes. As you continue watching your list will be updated with tailored recommendations!
The streaming application is family-friendly, so its highest rating is only PG-13/TV-14. Despite this fact, it has different genres of shows and movies available for the users to enjoy. There are also exclusive shows available only on Disney+, like The Mandalorian, the spin-off of Star Wars.
Disney+ also offers the option to create a watchlist to view whenever you'd like, just the way Netflix does.
User Interface
One thing to admit about the user interface of Disney+: it's just not as good as Netflix. You cannot get any previews after hovering on an icon, and you will have to click on the button that says 'play trailer' for you to get a preview of the content.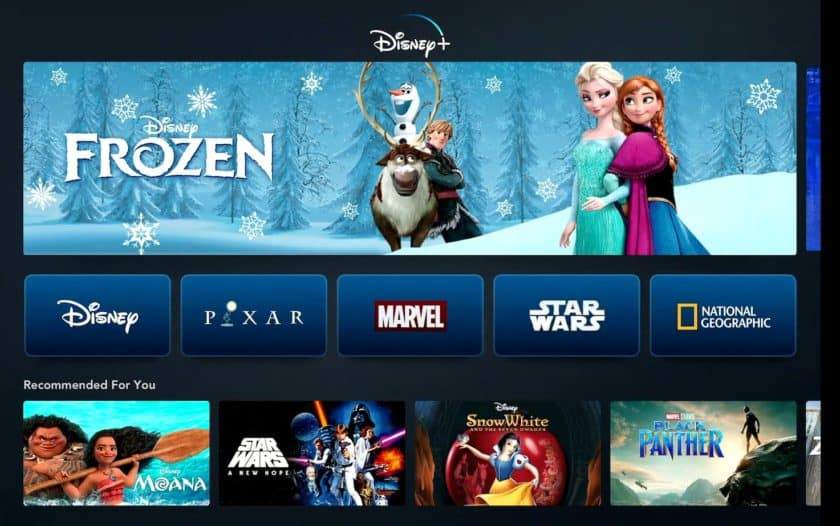 However, Disney+ has kept options like 'Extras,' 'Related Shows,' and 'Other Details,' but unlike Netflix, it does not offer a cast list or summary of the movie or series on its page. There are a variety of options available to watch in 4K UHD and HDR quality.
There's an option of 'GroupWatch,' where you can easily watch movies or shows with your friends and family even if you're apart from each other, a very special way to connect with family and friends from afar!
How to Use
You can browse the genres by selecting 'Series,' or 'Movies,' options, and choosing from comedy, adventure, drama, and many others.
You can even browse through the holiday section and find many classics that will bring out memories for you and be a good option for family time during the yearly holiday seasons.
The content catalog for Disney+ is somewhat limited compared to Netflix, having 7,000 TV episodes and 500 movies.
Price Ranges
Disney+ has two packages to choose from, that only differ in how you choose to pay for the service. In both these options, you can use the account on four devices. The app also allows you to cancel your subscription whenever you want.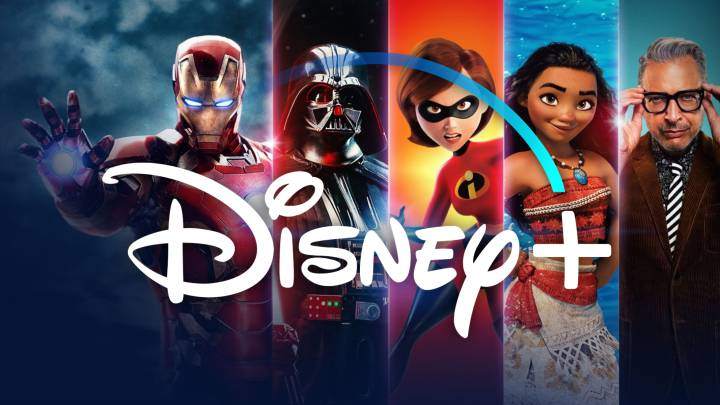 The first package is called the 'Monthly' package, which costs about $6.99/month plus taxes. You can easily access all of the content Disney+ has to offer in this package, charged monthly to your preferred method of payment.
The second package is called the 'Yearly' package, which costs about $69.99/year, including the taxes. Similarly, you can access all the Disney+ content and benefit from all the perks. However, the payment will be withdrawn yearly. This option allows you to save $13 per year.
How to Download
Downloading Disney+ is just as easy as downloading any other application. If you're using an Android, search 'Disney+' on the Google Play Store and click on the first option before hitting "Install."
If you're an iOS user, then you can go to the App Store and search for 'Disney+'. Click the first result to be redirected to its installation page and click "Get" to install the app to your device.
Conclusion
After weighing up both the streaming applications, we believe that Netflix has more value to offer its users. However, for Disney fans who want access to the entire library at their fingertips, Disney+ is definitely the way to go.
If you still can't decide, then maybe consider treating you and your family to both!